From freshman year to residency, medical students need the best study tools to ensure success since juggling assignments, lab time, and hospital rotations won't be easy. 😴  
If you're struggling, this list of the best study tools for medical students can help you nail your exam preparation, develop effective learning practices, and increase knowledge retention! 💯
1. Osmosis: Videos for Visual Learners 
Ditch your dry textbooks and take advantage of Osmosis, an online platform with a vast library of animated videos on different science topics for medical students. 
This visual study tool creates a personalized learning experience because it allows medical students to select specific topics, set their learning goals, and track their progress. 📈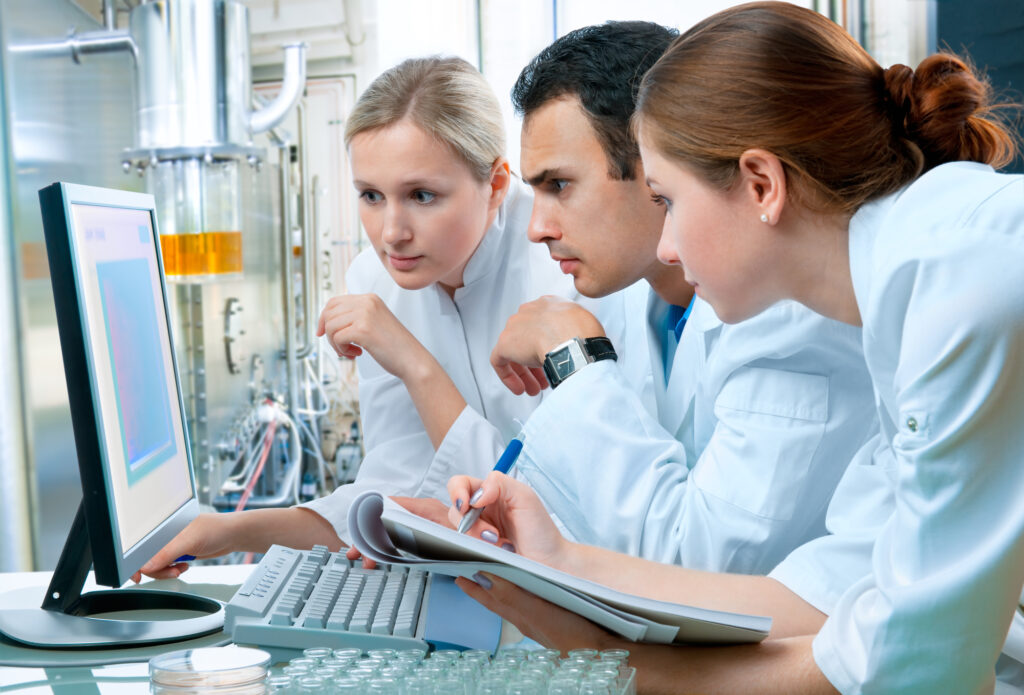 While there are no pre-made study plans, Osmosis provides an adaptive learning experience that adjusts to the student's knowledge level, ensuring they progress at a pace that suits their needs. 
From basic science subjects such as anatomy and pharmacology to clinical reasoning subjects like neurology and biostatistics, students can use this study tool to better understand complex concepts and jumpstart their medical school journey. 🧠
Tip: Osmosis runs on a paid subscription, but if you're trying to save your hard-earned cash, there are free bite-sized videos available to watch on its official YouTube channel that can still be useful for medical students. 💻
✅  What we loved: 
The workspace feature is ideal for organizing reviewers, lectures, and other study notes
Offers occasional student discounts throughout the year, ranging from 10-20 percent off  
❌  What could be improved: 
Expensive for a medical student's budget ($270 for six-month access)
Lacks closed captions for videos
2. Sketchy (Medical): Engaging Medical Visuals 
Instead of the typical flashcards and textbooks, Sketchy (Medical) uses humorous sketches to encourage knowledge retention among medical students. 🖌️
With its creative storylines and leveraging memory training principles, medical students are able to cover more topics in less time and instinctively remember what they studied for when faced with medical emergencies instead of temporarily memorizing information for an exam's sake. 🧑‍⚕️  
While the $33 per month subscription is on the pricier side, students say that Sketchy Medical's unique story-based approach is an effective way to recall and absorb medical information. 🤔
✅  What we loved: 
Students can try it out with a seven-day money-back guarantee 
Funny characters and storylines improve retention of important lessons
❌  What could be improved: 
Some reviews mention poor customer support, even for premium users
The most popular pricing plan is $33.33/month but requires an initial payment of $399.99 to cover the first year   
3. Medmastery: Interactive Courses with Experts 
With more than 77 courses, plus several workshops and webinar recordings, medical students can use Medmastery to learn from renowned professionals in their field. 🧑‍🏫 
Medmastery uses real-world medical examples to facilitate learning. The case-based teaching methodology makes it easier for medical students to comprehend complex ideas and cultivate critical thinking. 
Students can also develop their problem-solving abilities and integrate medical theories into applications by working through actual cases from diagnosis to treatment. 
Although the basic monthly plan is expensive, Medmastery maximizes video lectures, interactive quizzes, and practical scenarios to enhance real-world learning — making it one of the best study tools for medical students. 📑
✅  What we loved: 
Students can access the Medmastery course library with a 30-day free trial
It offers quick and bite-sized video lessons with most less than 10 minutes
❌  What could be improved: 
The basic monthly plan is pricey for medical students, starting at $59
There is no mobile app for Medmastery, but the website is mobile-friendly
4. PassMedicine: Exam Preparation 
We can't think of anything more stressful than the types of exams medical students face to become doctors. 🤯
But medical students can confidently ace their exams with PassMedicine's exam preparation tool!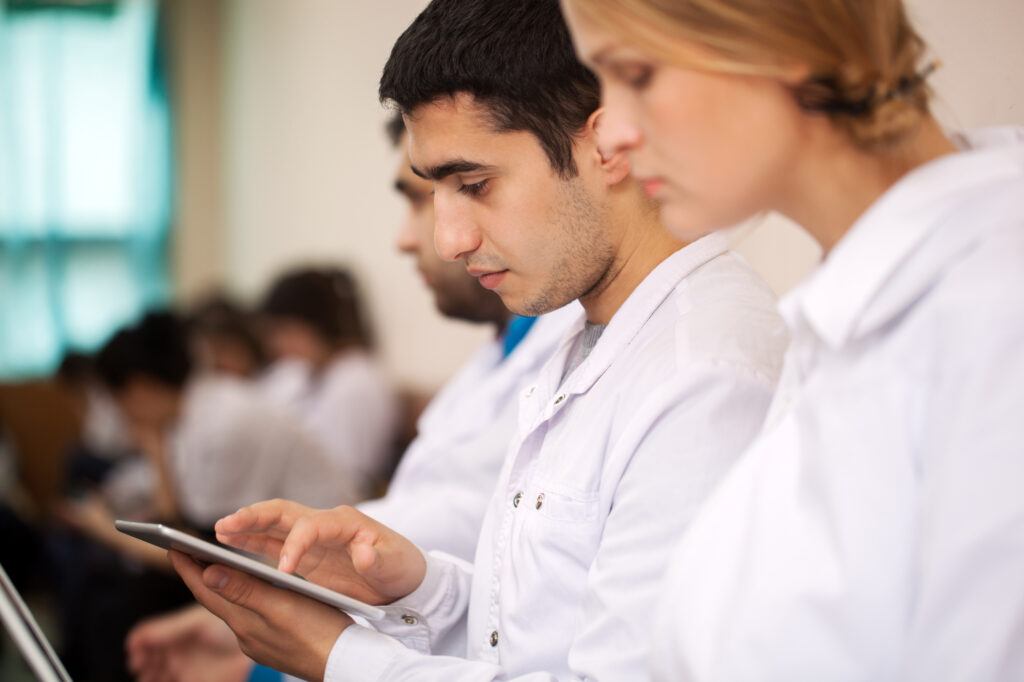 From first-year medicine up to your licensure examinations, PassMedicine assists medical students with its comprehensive library of study materials, including notes, diagrams, and practice questions. 📊  
On top of that, its resources are written by experienced clinicians and educators and are presented in a user-friendly interface with regular updates. What's not to love? 
✅  What we loved: 
Clutter-free user experience and interface
Affordable tool compared to competitors, ranging from $40 to $80 per year
❌  What could be improved: 
There is no mobile app for PassMedicine, but the platform works across devices
Slow customer support response to inquiries and issues raised by students
5. Acland Anatomy: 3D Human Anatomy Videos 
Learn how to tell the tibia from the fibula with ease using Acland Anatomy! 
With more than 330 high-quality videos of real human specimens, 3D models, quizzes, and interactive course materials, Acland Anatomy is one of the best study tools for medical students looking to analyze the body in ways that traditional textbooks do not afford. 📹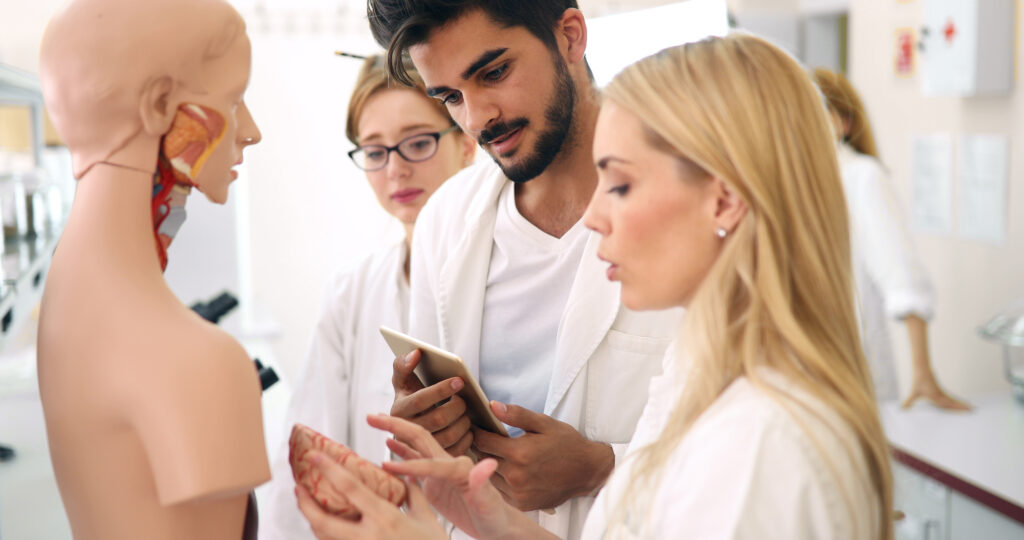 The video lectures are divided into different body systems (such as skeletal, nervous, and digestive systems) and are supplemented by comprehensive descriptions and images, allowing students to hone in on particular sections of the human body. 
What's even better? The videos on Acland Anatomy have been thoroughly digitally remastered, meaning medical students can fully immerse and learn the body's moving structures, such as muscles, tendons, and joints, and how these parts work in real life. 💪
✅  What we loved: 
An affordable six-month subscription at $79.95
Clear narration and explanation accompany the 3D videos 
Videos have supplemental transcripts for better understanding
❌  What could be improved: 
While the platform works on all devices, there's no mobile app for Acland Anatomy
The search function on its website could be improved so that users can find the content they need quickly and efficiently
6. Radiopaedia: Radiology Reference 
Discover the amazing world of medical imaging with Radiopaedia, an innovative online resource that covers basic and specialty radiology courses such as neuroradiology and musculoskeletal radiology.
This study tool for medical students provides a unique opportunity to observe the complex internal workings of the human body through its large database of high-quality medical photographs.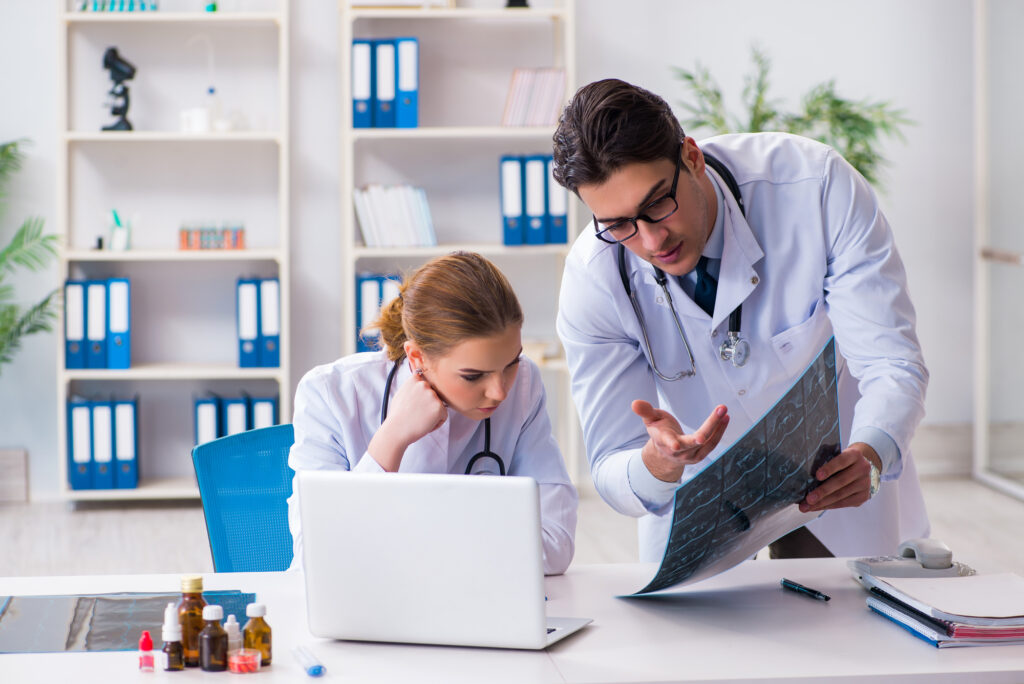 What's also special about Radiopaedia is that it is a peer-reviewed open-edit resource library with contributions from radiologists and other health professionals all around the world. ⌨️
✅  What we loved: 
Low-income students can apply for an all-access pass for only $200 per year
Works offline so students can study on the go 
❌  What could be improved: 
User interface could be cleaner and more efficient
Radiopaedia's non-English materials may be more difficult to comprehend
7. MDCalc: Medical Calculator 
Why spend so much time, energy, and brainpower memorizing endless lists of medical formulas and equations when you can focus on what really counts, like providing the finest care possible for your patients? 🧑‍⚕️
That's where this tool comes in handy. MDcalc is easily one of the best study tools for medical students because it minimizes potential errors in medical calculations.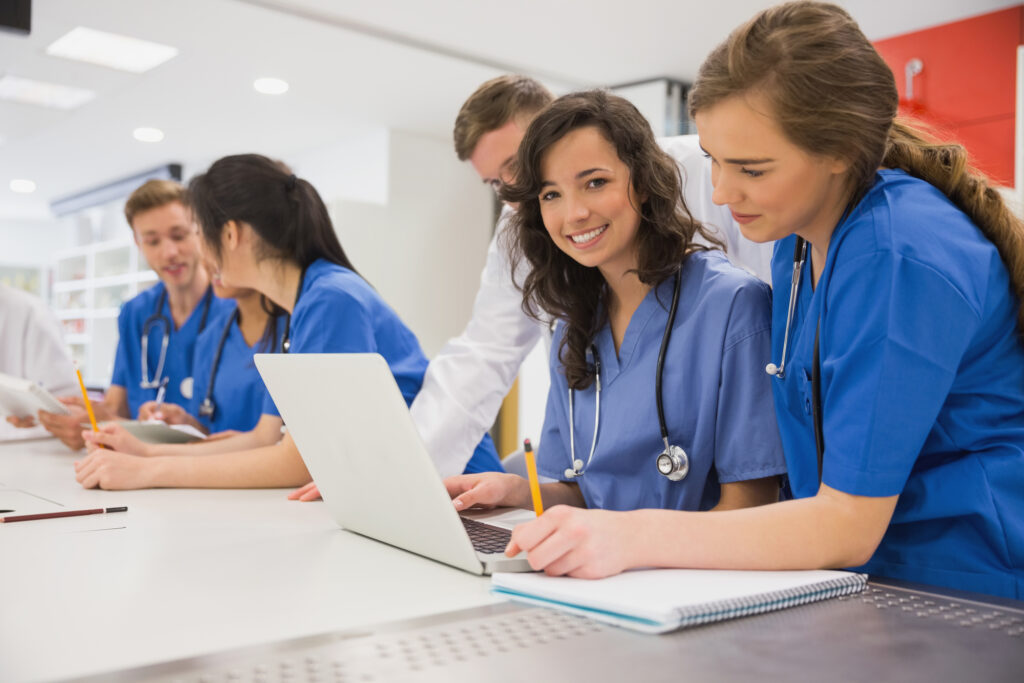 Thanks to MDCalc's easy-to-use interface, medical students can quickly and accurately compute anything from risk scores to diagnostic criteria, saving them valuable time. ⏲️ 
MDCalc provides both free and paid editions of its platform. Basic functions, including a small number of medical calculators, are accessible in the free edition. A paid subscription is required to use all calculators and other premium services starting at $19.99 per month or $199 per year. 
✅  What we loved:  
Expert commentary by calculator authors is available as a reference 
The app uses evidence-based resources, including study synopses and key study links to support and explain results
❌  What could be improved: 
Some calculators on the website are not accessible through the mobile app
Users cannot access the app offline
8. Medscape: Latest Medical News 
Medscape is one of the best study tools for medical students who want to stay up-to-date with the latest medical news such as Food and Drug Administration (FDA) approvals and clinical trial results.
With a plethora of other useful resources such as a drug interaction checker, a pill identifier, and medical calculation study aids, Medscape's features can be helpful to students and practicing medical professionals alike.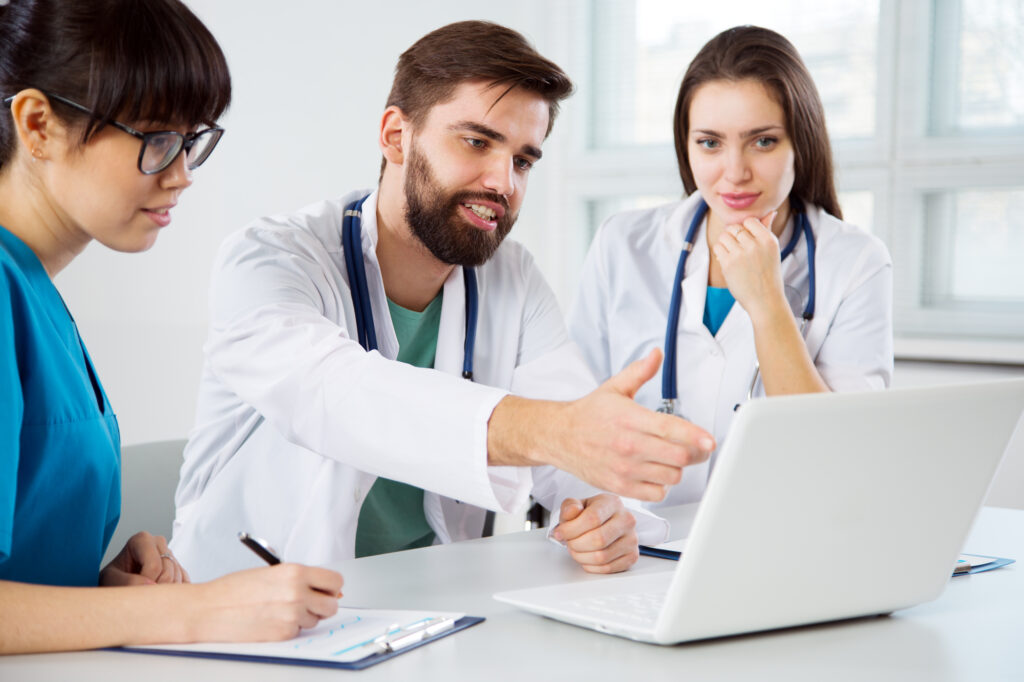 There's even a handy "consult" feature where medical students can read case studies and connect with a wide network of medical professionals and fellow students.
✅  What we loved: 
The basic Medscape app is free
Users can personalize their homepage and save topics of interest, making it easier to find relevant information at a later date
❌  What could be improved: 
The app doesn't work offline
It doesn't support other languages aside from English
The premium medical professional version costs about $399 per year, but discounts are available for medical students and residents
9. Amboss: Articles, Study Guides, and Case Studies 
As a medical student, it is critical to find the best study tool that matches your individual learning style and pace. Students can maximize Amboss' personalized learning plans to track their progress and prioritize specific areas where they need the most help. 
The study tool continuously evaluates your performance and modifies your study schedule accordingly. By identifying key areas that need improvement, it helps use your time more efficiently and achieve better learning outcomes. 💪
Whether you are studying for an exam or brushing up on a certain topic, you can explore Amboss's comprehensive library of resources covering everything from anatomy to pharmacology. 🧪
✅  What we loved: 
Amboss has a library with over 18,000 sample clinical questions that can help students prepare for licensing exams (USMLE /COMLEX)
Medical students can practice making diagnoses with imaging examples 
❌  What could be improved: 
Poor user interface on the practice test feature
Some medical scenarios and information can be overly detailed and overwhelming to users
10. Prognosis: Diagnostic Practice 
Prognosis is one of the best study tools for medical students who want to train and develop the diagnostic skills required to excel as a healthcare professional. 
Prognosis empowers medical students to confidently handle specific symptoms associated with a disease by providing expert explanations and essential information gathered from actual medical cases.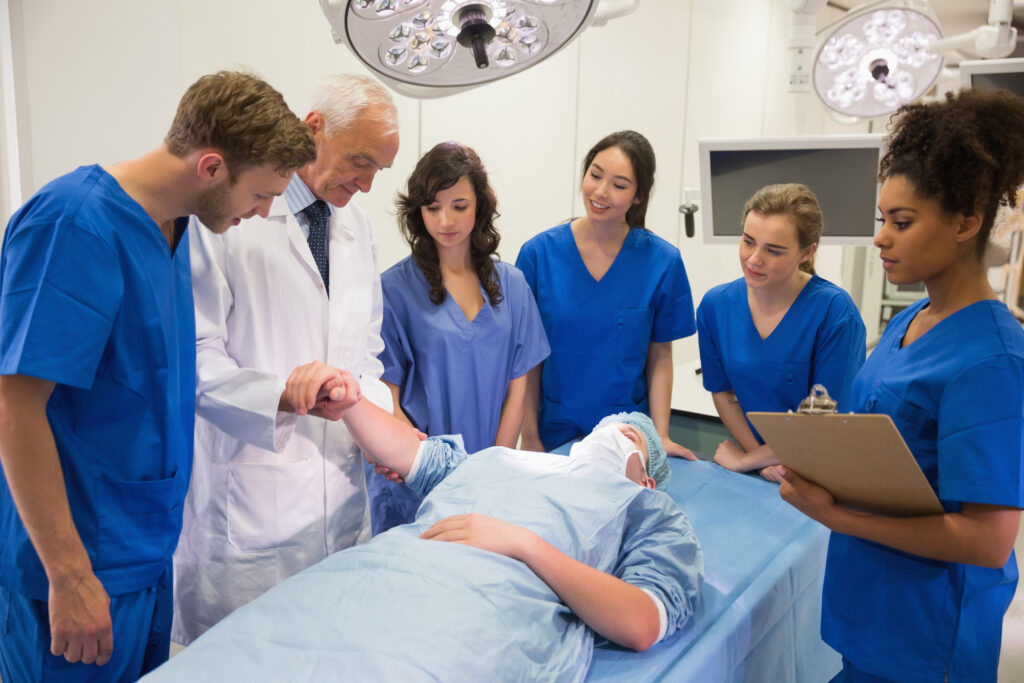 Within the app, medical students can select a case, make their own diagnosis, and compare it to the official, peer-reviewed diagnosis. 
✅  What we loved:  
The Prognosis app is free and accessible on both android and iOS devices
Each disease has a discussion page where users can contribute and communicate
The scenarios given are based on actual cases reviewed by 100+ physicians
❌  What could be improved: 
Some users dislike the "cartoon-ish" depiction of cases on the app
Loading times on the app can be sluggish
11. Daily Rounds: Drug Database and Academic Network 
Are you a pharmacy or medical student with dreams of a career in drug development? Expand your expertise with DailyRounds, a medicine database consisting of more than 2,000 compounds and more than 10,000 brands. 💊
DailyRounds' drug database provides comprehensive and up-to-date information on various medications such as drug interactions, side effects, and dosage.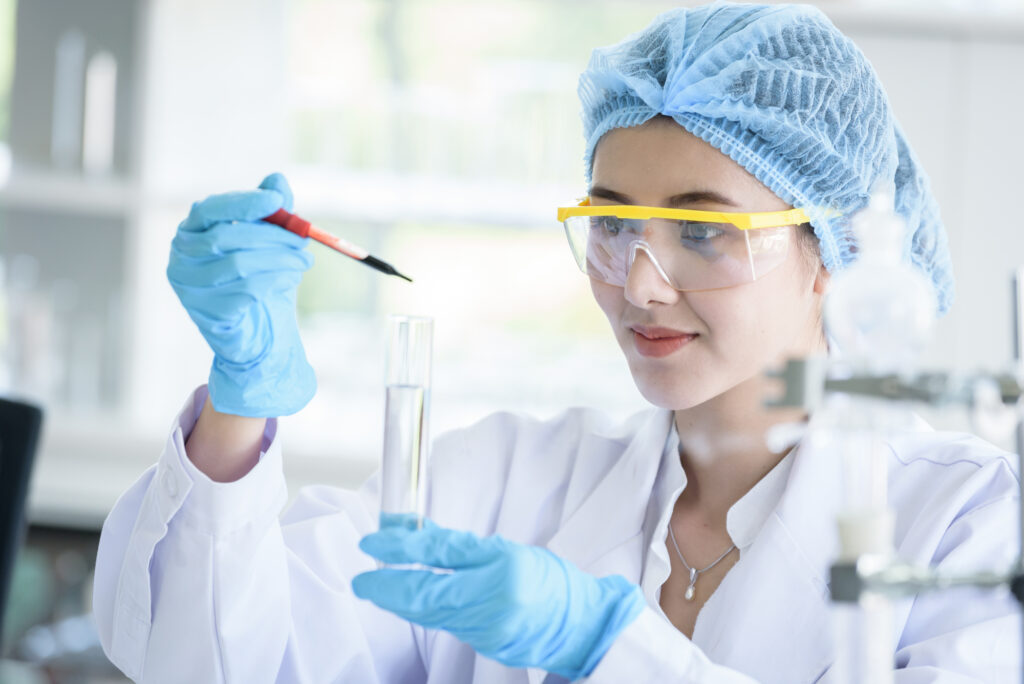 Healthcare workers and students can also use DailyRounds to stay informed on current medical discoveries, collaborate with peers, discuss cases, and interact with other specialists in the profession. 🗣️
✅  What we loved: 
The lessons are presented with gamification elements 
The mobile app is free to use with no distracting advertisements
❌  What could be improved: 
Some Android users have experienced difficulty when loading or uploading images
The app's library is not accessible offline
12. Life In The Fast Lane: Critical Care Knowledge 
Life In The Fast Lane (LITFL) is one of the best study tools for medical students specializing in critical care. Both a study resource and blog, LITFL has a plethora of knowledge covering critical care subjects like sepsis, trauma, airway management, and more. 🦺
Aside from videos, podcasts, and case studies, LITFL features blog posts about the most recent findings and advancements in the field of critical care. This way, medical students can practice applying their knowledge in real-world situations. 🎧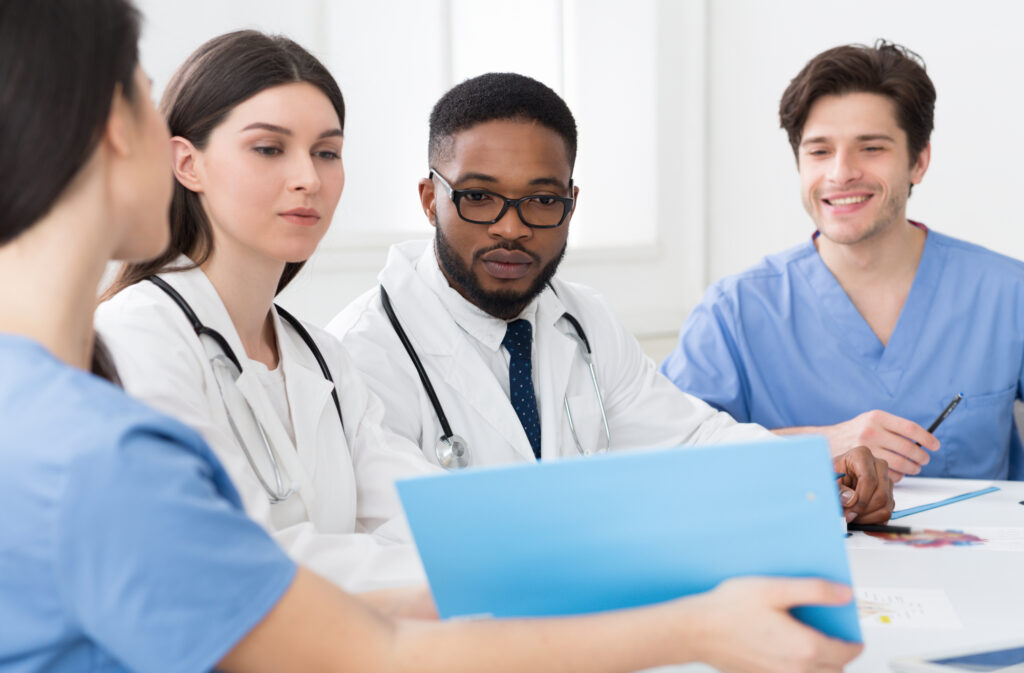 ✅  What we loved: 
Free to download for both iOS and Android users
The alt text for photos and closed captions for videos make LITFL accessible for individuals with disabilities
The LITFL Emergency Procedure app has bite-sized blogs, info nuggets, and procedure reviewers for those on the go
❌  What could be improved: 
User interface may be too cluttered for some users
Does not facilitate enough consultation or collaboration between students and medical practitioners
---
As a medical student, it is important to have a strong arsenal of resources at your disposal in order to thrive amid your rigorous coursework. 
Don't be afraid to experiment with a few tools until you discover which one matches your study habits. Ultimately, the best study tool for medical students is the one that works best for their learning style. 💯
Now you're ready to survive the challenging years of medical school and add that MD to your name! 🎓