Applying to colleges can be an overwhelming and confusing process. But what if it didn't have to be? While there may be a lot riding on your college applications, getting through the process is easier than you might think. Below, you will find all the information you need on how to apply to college in a simple step-by-step guide. You'll be on campus before you know it!
So sit back as we tackle compelling admission essays, killer recommendation letters, and everything else you need to know to boost your odds of acceptance.
1. Create Your College List: Where Do You Want to Apply?
So, where do you begin on your application journey? By narrowing down where you want to go! This involves creating a list of all the schools you're considering and then selecting the colleges that are the best fit. Many college counselors recommend applying to five or six schools, but the actual number you apply to is up to you. 
As you build your initial list, you'll need to take many things into consideration: whether you want to attend a public, private, or trade school, and if the college has a strong program in your intended major.
You can use a college acceptance calculator to help you identify your chances at each college on your list. Through this feature, you'll be able sort your list into three categories:
Safety

: Colleges where you have more than an 80 percent chance of getting accepted. They may not be your top choice but can save you if your other preferences don't work out.

Probable

: Your odds of acceptance are somewhere between 30 and 80 percent. This is where your academic credentials (grades and SAT/ACT scores) fall well within the school's average range for accepted students.

Reach

: Your dream schools, or those where you have below a 30 percent chance of getting accepted. Your odds may not be great, but there's still a chance!
After building your initial college list, you can narrow down your choices by considering which of your prospective schools has affordable tuition, interesting clubs and activities, or exciting special programs.
2. Create Your College Application Action Plan
Once you have your list of prospective schools, the next step is to create a plan for getting your applications in on time. You'll develop an overview of everything you need to accomplish throughout the application process and your timeline for completing each step.
To help you keep everything in order, here are two important considerations when creating this detailed to-do list:
List All Your Application Requirements
Make sure to write down all the application requirements for each college on your list, as they will serve as the basis for the steps you'll take in your application plan. Below are some of the most common requirements:
High school transcript:

You'll need to arrange for your counselor to send this official document detailing the subjects you have taken and the grades you earned in high school.

Test scores: Colleges often want to see your ACT/SAT scores. However, more and more, schools are moving toward test-optional policies (particularly since the COVID-19 pandemic) so check in advance.
Application form:

This form is where you'll provide personal details and declare your intention to attend the school. You'll apply either through the college's admissions portal or the

Common Application

(Common App), a universal application allowing you to apply to multiple schools by filling out just one form.

Letters of recommendation:

Usually one to three letters, written by a teacher or counselor describing your accomplishments in high school, academic potential, and why the person writing it believes you're a worthy candidate.

Personal essay:

In most cases, colleges will require applicants to write a 300 to 500-word essay (sometimes two) to help the selection committee get to know you beyond your GPA and test scores.
Note Your Application Deadlines
Keeping track of the application deadlines for each school on your list is Applying to College 101. It will help you plan and prioritize the time you need to submit each of these application requirements, which all require varying amounts of time and effort to complete.
You'll also want to consider when you want to apply for college — during early, regular, or rolling admissions — and see if the schools you're applying to offer all these options. You can visit the official websites of your prospective colleges to find these important dates.
As you list all the requirements and corresponding deadlines for your college applications, make a timetable to help you organize and prioritize your tasks. We'll get into the details of these steps below to give you a better idea of how much time you'll need for each.
And don't worry — creating your application action plan is simpler than it sounds. It's just figuring out what you need to do and setting aside time on the calendar to stay on track!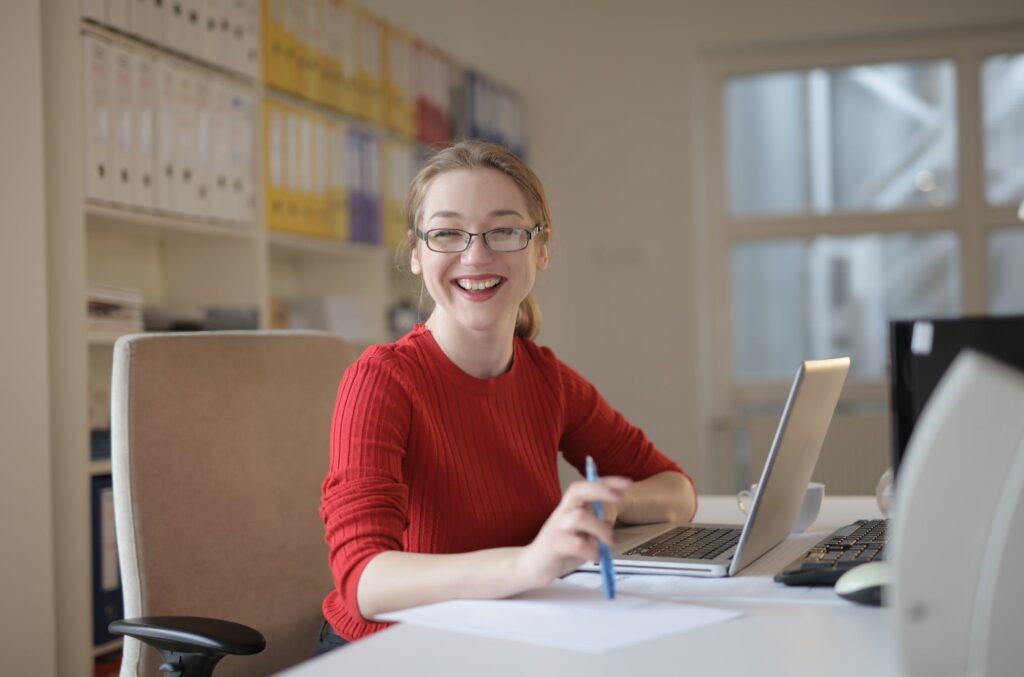 3. Prioritize Your Standardized Tests
Your ACT/SAT scores will give admissions officers an idea of how prepared you are to dive into college-level courses. When applying to college for fall enrollment, plan on taking these tests during your junior year of high school. Earlier in the school year is best to allow yourself the time to retake the test if necessary before your applications are due. 
Experts advise that you study and start taking practice tests during the summer after your sophomore year.
Remember to check the test requirements at your prospective colleges. Many schools offer test-optional policies, so you may choose to invest more energy in other application requirements. However, even when optional, a great test score can certainly help your application stand out.
READ MORE: SAT Dates and Deadlines: Quick Guide and Tips [2021-2022]
4. Get Killer Letters of Recommendation
While your GPA and test scores are essential pieces of your application, colleges know that statistics don't always tell the whole story. This is why they often ask for recommendation letters written by your former teachers, coaches, or mentors. Choose someone who knows your strengths, work ethic, and personality to ensure your recommendations are compelling.
It's best to ask for recommendation letters at least six weeks before the submission deadline. You can contact your referee in person or by email to ask if they are willing to write your letter.
It will be your responsibility to send your referee any materials and information they need to get the letter submitted on time. It may also be helpful to send a list of your extracurricular activities, a draft of your college essay, or anything else you want them to mention.
READ MORE: How to Get a Killer Letter of Recommendation
5. Nail Your College Essays
Essays provide a chance to not only demonstrate your writing skills but to emphasize any college-worthy characteristics that haven't already been mentioned in your application. It's your opportunity to tell the admissions committee about your goals, obstacles, passions, or maybe even your coronavirus story.
To ensure you nail your college essay, follow these quick tips:
Carefully read all of the essay instructions

set by each college on your list. Take note of the page and word limits, as well as the writing prompt.

Create an outline

that will serve as your guide to presenting your thoughts. A good structure will help you compose a compelling introduction, engaging body, and memorable conclusion.

Always use your own voice

when writing, as universities are looking for authenticity. Impress them with a story based on your genuine principles and beliefs.

Focus on the message

you want to communicate and stick to it. Essays have word limits, so be sure every phrase has a purpose.

Revise your draft

to spot grammatical errors and assess if your essay is sending the message you want to convey, and enlist the help of a proofreader to do the same.

Give yourself enough time

to write and revise your essay — it often takes longer than you expect!
READ MORE: How to Write a Killer College Essay: A Step-by-Step Guide
6. Submit Your High School Transcript Requests
Your guidance counselor is usually the one to send official high school transcripts to the colleges where you're applying. Your job is to inform your counselor of all your prospective schools and the corresponding application deadlines. Allow plenty of time for the colleges to get these in the mail so they're received (or at least postmarked!) by the college's deadline. 
Also keep in mind, if you're applying to college as a transfer student, you'll need to request official transcripts from your current or previous college too.
Hot tip: While you have your counselor's ear, feel free to ask any lingering questions you may have about how to apply to college — they're your best resource!
7. Check All the College Application Boxes
Whether you're using the Common App or a college's unique application form, ensure that you provide what's being asked by your prospective schools. Apart from carefully following instructions, double-check for grammatical errors and that you've highlighted all of your best academic achievements.
An accurate, meticulously filled-out application form tells the admissions committee that you're paying attention and you're serious about their school. Submit it along with supporting documents, and hurrah! — you're nearly finished with your application.
8. Pay Your College Application Fees
Most college applications are not complete without paying an application fee, which averages around $44. You'll typically pay by debit or credit card as the last step in submitting your online application.
READ MORE: These 52 Rated Colleges Have Zero Application Fees [2021]
9. Cross Your Fingers!
At last, once you have submitted all the necessary documents, you only have to hope that the admissions committee will see you as a good fit.
For regular admission applicants, colleges typically send acceptance letters in March or the first week of April. Students usually have until May to decide where they want to attend. For Early Action or Early Decision applicants, you can hear back as early as December.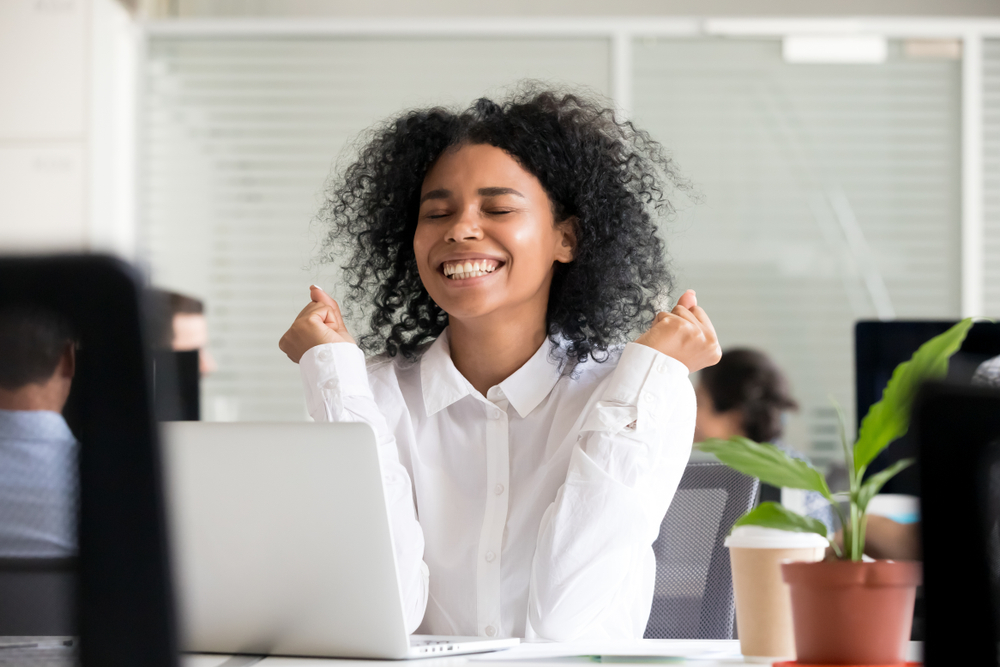 ---
Optional Steps When Applying to College
While the previous steps are required when sending applications to colleges, there are also a couple of steps that you may take to save money or set yourself apart from other applicants.
Create a College Resume
Although it's not common for colleges to require applicants to submit a resume, some experts believe that a well-crafted resume can boost your odds of acceptance. It can help the admissions committee get a complete picture of your interests and how you choose to spend your time outside the classroom. You can impress admissions officers by including your hard-earned scholarships, as well as any academic awards.
Submit a College Application Fee Waiver
If you're applying to multiple colleges, application fees can add up. But the good news is that schools waive fees for those with demonstrated financial need. The cost of attending college is ever increasing, so if you qualify for a waiver, it's well worth the effort to fill out the form.
Testing companies like the College Board grant SAT fee waivers to students from low-income families. If you qualify for these waivers, you're also automatically eligible for four college application fee waivers. The best way to access the waiver is to speak with your school counselor.
Another way of getting an application fee waiver is through the National Association for College Admission Counseling. The organization allows students to apply to up to four colleges for free if they also meet the requirements for SAT or ACT testing fee waivers.
---
Using the Common App to Apply to College
Want to send applications to multiple colleges at once? The Common App — used at over 900 colleges in the country — might be just the tool for you! This free-to-use app allows students to compile all the information their prospective schools want in one place, making the application process faster and more efficient. You may include supplemental documents such as personal statements or admission essays.
Additionally, the Common App helps students keep track of application deadlines, showing when the application period ends for each member college.
---
How to Stay Organized During the College Application Process
Applying to colleges can be stressful and tedious, but staying organized can make all the difference. Choose a place where you'll keep everything you need and refer often to your calendar for deadlines. You can combat procrastination by following your action plan and taking it one step at a time.
You can also find great applications and websites to make your college application easier. College Advisor matches you with schools based on your test scores and the qualities you are looking for in a college. Naviance also allows you to compare colleges, rank them, and suggest schools based on your personality and interests. When it comes to tracking application deadlines, you can use a free app called Trello, which notifies you if the tasks you've uploaded are coming up soon.
READ MORE: 11 Top Online Study Tools Every Student Needs in 2021
---
Knowing how to apply to college is just the beginning. Now that you have all the components of a successful college application, it's time to try your luck with the colleges of your dreams. Take each step of the process as it comes, and be ready to see how much your work during high school has paid off. Congratulations in advance! 🥳