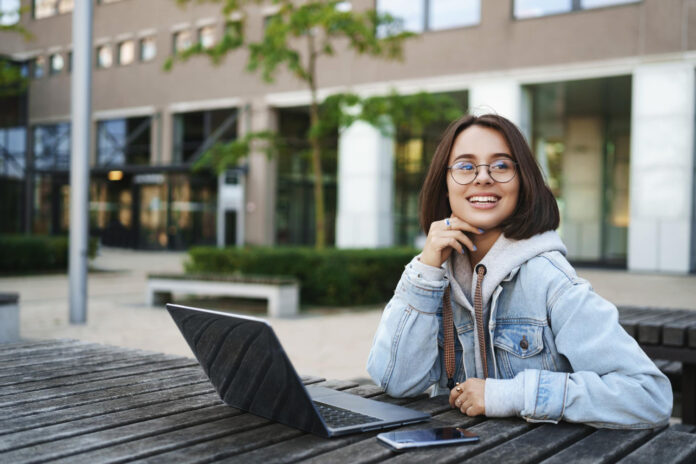 Want be accepted into an Ivy League college?
The global reputation of these eight prestigious schools — Brown, Columbia, Cornell, Dartmouth, Harvard, Princeton, University of Pennsylvania, and Yale — attracts hundreds of thousands of applications every year. 😶
But it's important to remember that these elite schools are among the most selective in the world, so unless you check all the boxes on their applicant wishlist, chances are you could be among the 95 percent of rejected applicants every year!
Don't want to miss out on being part of this rich academic legacy? Here's everything you need to know about how to get accepted into an Ivy League!
Earn A High GPA
A high GPA never hurts when it comes to your college applications — especially if you're applying to an Ivy League college.
Each of the Ivies has different criteria for admission, but they all prioritize academic excellence. 
More than half of the applicants accepted by Ivy League universities for the fall 2020 term had a GPA of 4.0. Once you get below a 3.7, your chances of getting accepted decrease significantly. If your score is below 3.5, you'll either need a noteworthy achievement in your field or hope for a miracle to receive an offer from these prestigious schools. 🧐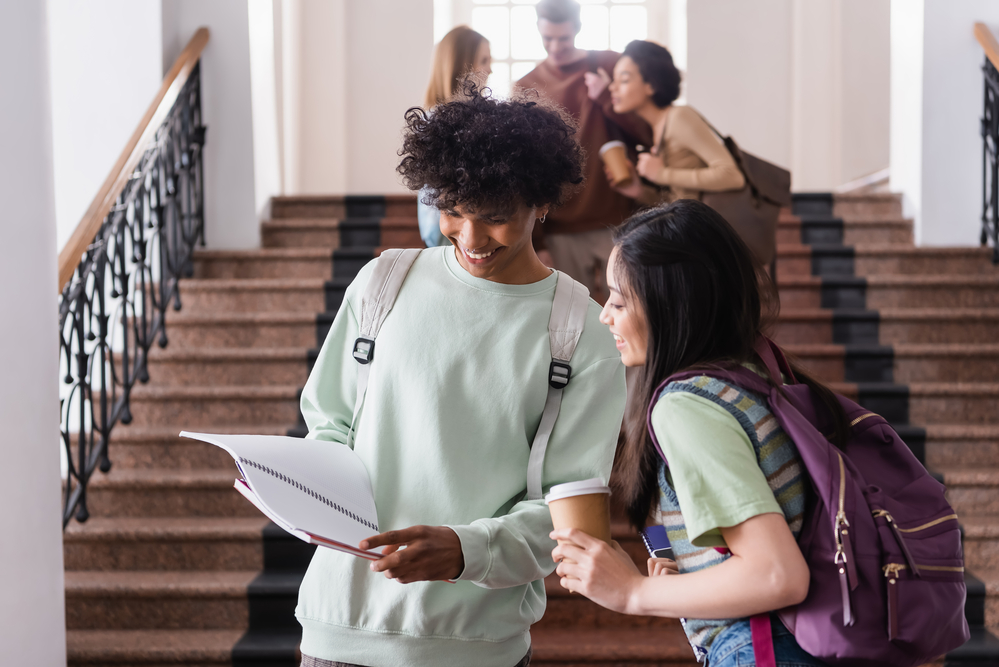 To give your application the best chance, you should aim for a GPA of 4.0. However, you still have a good chance of being given serious consideration for an offer if you have a GPA of at least 3.7.
Princeton, for instance, accepts an unweighted GPA of 3.8, while Harvard says a weighted GPA of around 4.15 is the "sweet spot" for students seeking to attend one of the most competitive schools in the world.
READ MORE: Weighted GPA vs. Unweighted GPA: Which Do Colleges Look At?
Pick the Right High School Classes
Stellar grades alone aren't enough to guarantee you a place at one of the Ivies. You also need to have aced the right high school classes. 
With competition so fierce, you should consider taking advanced classes offered by your high school, such as Advanced Placement (AP) courses, International Baccalaureate (IB) programs, honors courses, or dual-enrollment classes.
All of these give you a taste of college-level coursework (and let you save on tuition later 🤑).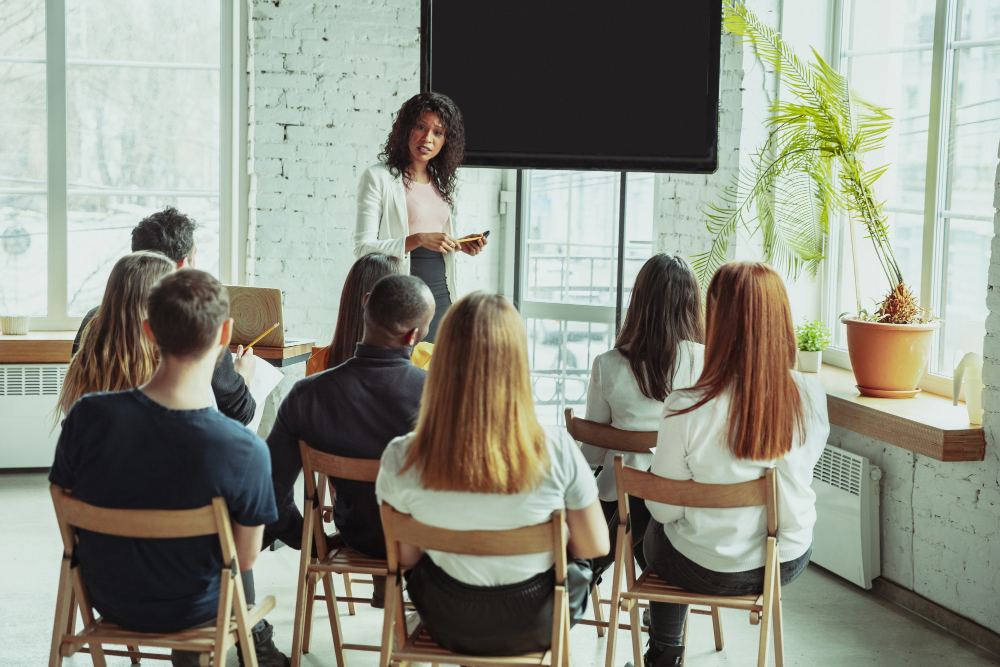 While no Ivy League has a specific AP, IB, or similar course requirement, these courses strengthen your transcripts and show admissions committees that you're hardworking and ready to rise to the top of the pile. 💪
Not familiar with the differences between AP, IB, honors, and dual enrolment? Find out below! 
AP is a national program that provides high-school students access to college-level courses. The course offerings vary between high schools but are generally available in the core academic subjects.
International Baccalaureate
IB is an international two-year diploma program of college coursework for high schoolers. Students complete studies in six subject groups to get an IB diploma.
Honors classes are a step above regular classes, allowing students to gain in-depth knowledge of a subject. They progress faster and are more demanding in terms of preparation, time, and study.
Dual enrollment allows high school students to enroll in college courses and earn transferable credits through partnerships between their schools and higher education institutions.
Boast Impressive Test Scores
While the test score requirements differ for each of the eight Ivies, an SAT score of 1580 (out of 1600) or ACT score of 35 (out of 36) will place you within the top 25 percent of applicants at any of these schools. A score of 1400 or below typically eliminates you from most Ivy Leagues.
Before applying to your preferred school, you should review college-specific testing policies and requirements, so you know what each school expects.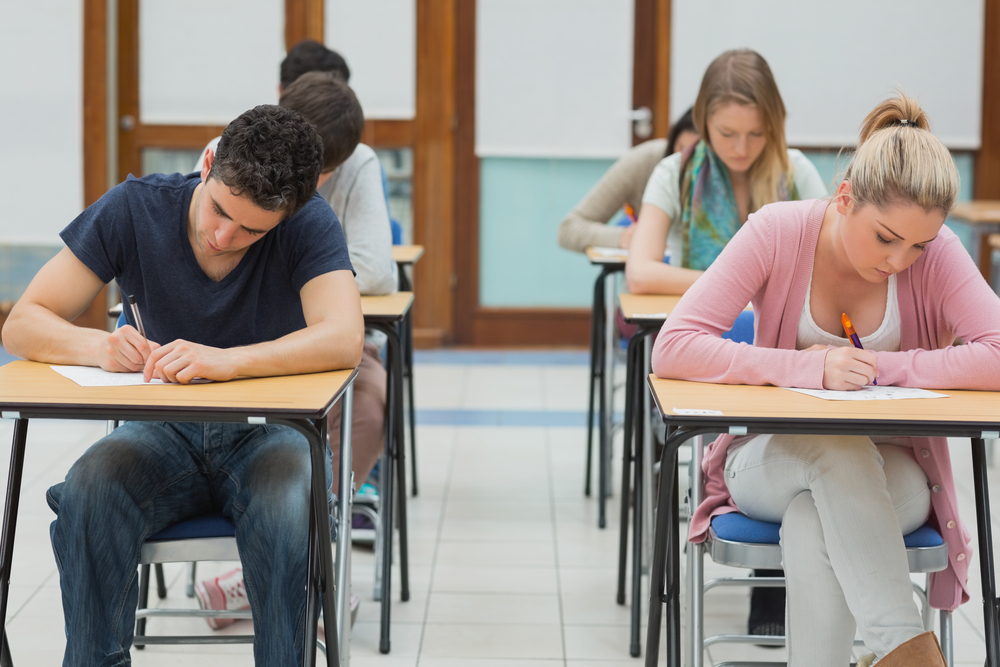 Remember, a high SAT/ACT score isn't the sole determining factor when it comes to getting accepted into your dream school. A good GPA, extracurriculars, and other high school activities are equally important since admissions committees will look at your entire application.
READ MORE: SAT Dates and Deadlines: Quick Guide and Tips
Show True Passion for Your Extracurriculars 
Don't let poor test results get in the way of your Ivy League application. Instead, put effort into promoting other aspects of your application — for instance, by highlighting your extracurriculars!
Since the Ivies take a holistic approach to their admission process – that is, admissions officers consider all aspects of a student's application — your extracurricular activities (and how well you perform in them) reveal a lot about your character, interests, and strengths.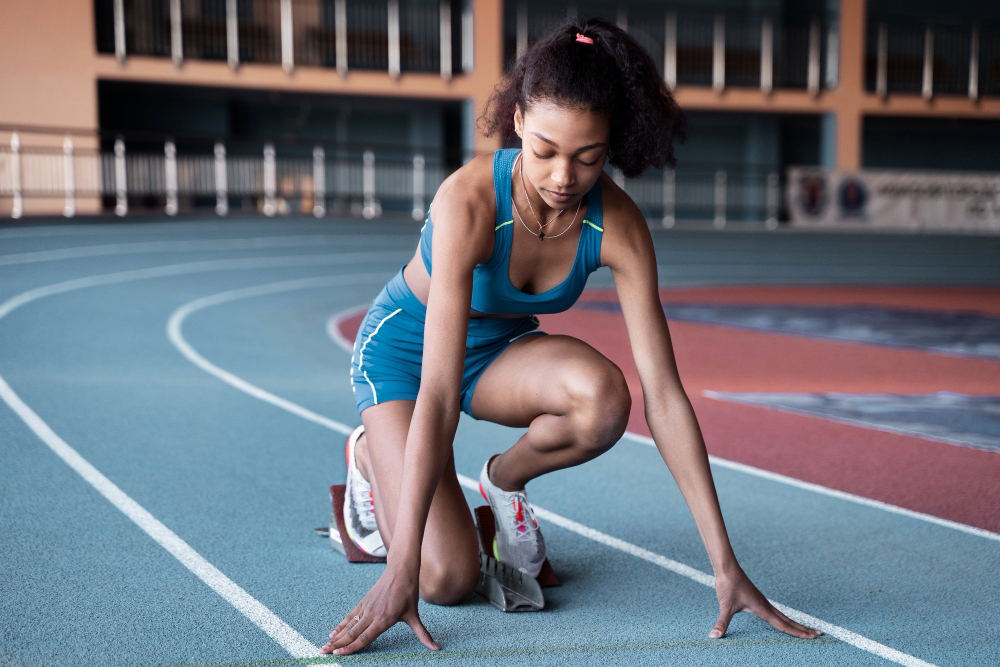 Were you the captain of your lacrosse team in high school? Or maybe you organized a bake sale in your garage? Good news! Leverage these experiences for your college application because the Ivies love students who are active beyond the classroom. 🏃‍♀️
Think about how you can tie in your extracurricular experiences with what you want to study in college. For instance, if you taught coding during the summer break or participated in hackathons, use your experience to talk about your passion for programming and why you want to study computer science. 
💡Tip: Don't feel pressured to join every club, play every sport, babysit, establish a side business, and volunteer for a local charity every weekend. The quality of your extracurricular activities matters considerably more than the quantity. Colleges don't need a long list of extracurricular activities on your application; they want to know how these experiences affected you personally and how they fit into your ambitions. 
READ NEXT: 9 Extracurriculars That Employers Value the Most
Go All In for Early Application
If you already know where you want to go to college, there's no point waiting around! 😉
Candidates who want to apply early to their priority Ivy have two options:
Early Decision (ED): Five Ivies — Brown, Columbia, Cornell, Dartmouth, and UPenn — offer ED and require a prior commitment to matriculate. ED is binding, which means you can apply only to one college and, if accepted, must attend the college. 
Restrictive Early Action (EA): Offered by Harvard, Princeton, and Yale, restrictive EA is not binding, and students may apply to other colleges under regular admission programs but not to another private institution's Early Action or Early Decision program.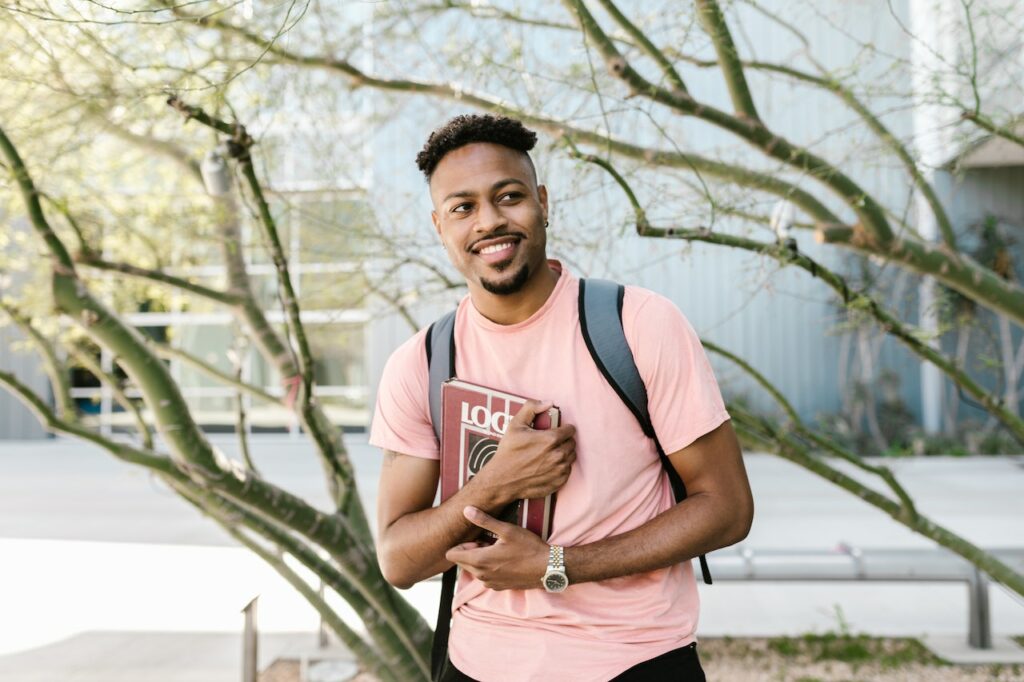 College applications are stressful, so why should you add the pressure of early admission? For one, applying early boosts your chances of admission because you are competing with a smaller pool of applicants during this stage. Plus, knowing early where you're going to college gives you more time to prepare for the next phase.
If your is rejected during the early application period, you still have another chance to improve your application before the regular decision date.
READ MORE: Early Action vs. Early Decision: What's the Difference?
Tailor Your Application for Each Ivy League
Here's a tip: admissions officers can tell if you send the same essay you sent to every other school.
They'll notice the vague generalities and assume you didn't do your research on the institution (meaning you aren't serious about attending), and your application will end up with thousands of others in the rejection pile. 🙁
So, how can you ensure university officials take an interest in your application? The key is to tailor your essay to each school by incorporating the school's individual attributes and offerings.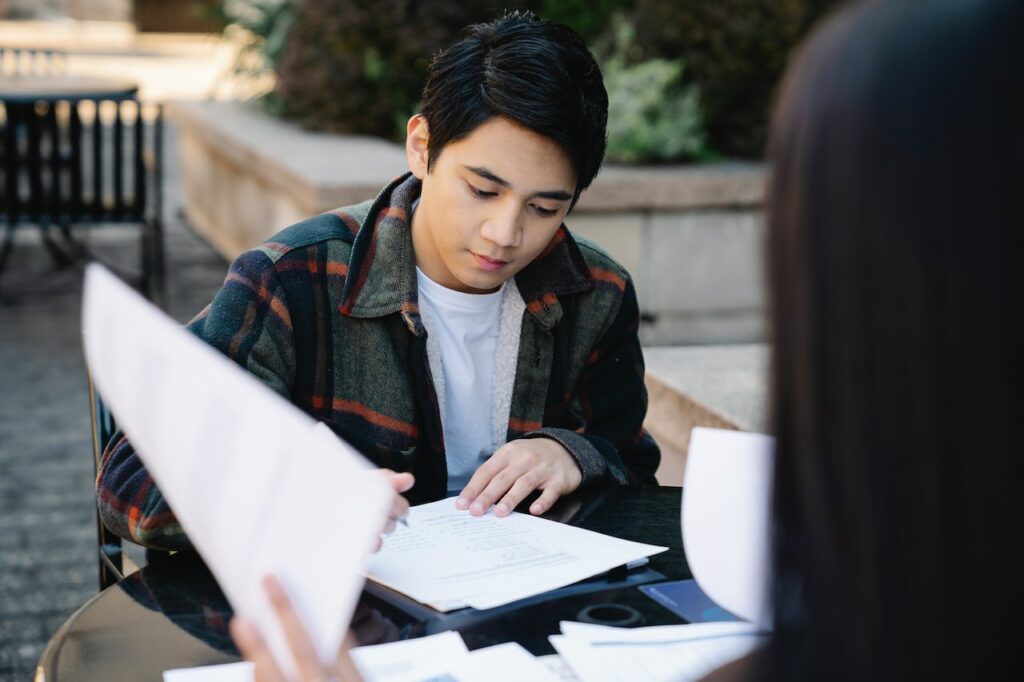 For instance, the eight Ivies specialize in different areas of study. Columbia is renowned for social sciences, while UPenn and Harvard are famous for their business programs. So, if you're applying for an MBA at Harvard, you should talk about your leadership and management skills while focusing on how Harvard's program can give you a leg up on the competition.
Besides academic programs, you can also mention other reasons why you want to be part of the institution. You could cite famous alumni who've inspired you to apply or if you've visited the school, make sure to share some of your favorite experiences on campus. 
Craft a Compelling College Essay
While stellar grades and test results are crucial elements of your Ivy League college application, they only tell part of your story. What colleges truly want to know about you is who you are and what makes you tick to understand how you compare with other students. 
The application essay, often known as the personal statement, is your best chance to demonstrate who you are beyond the numbers on your high school transcript. ✍️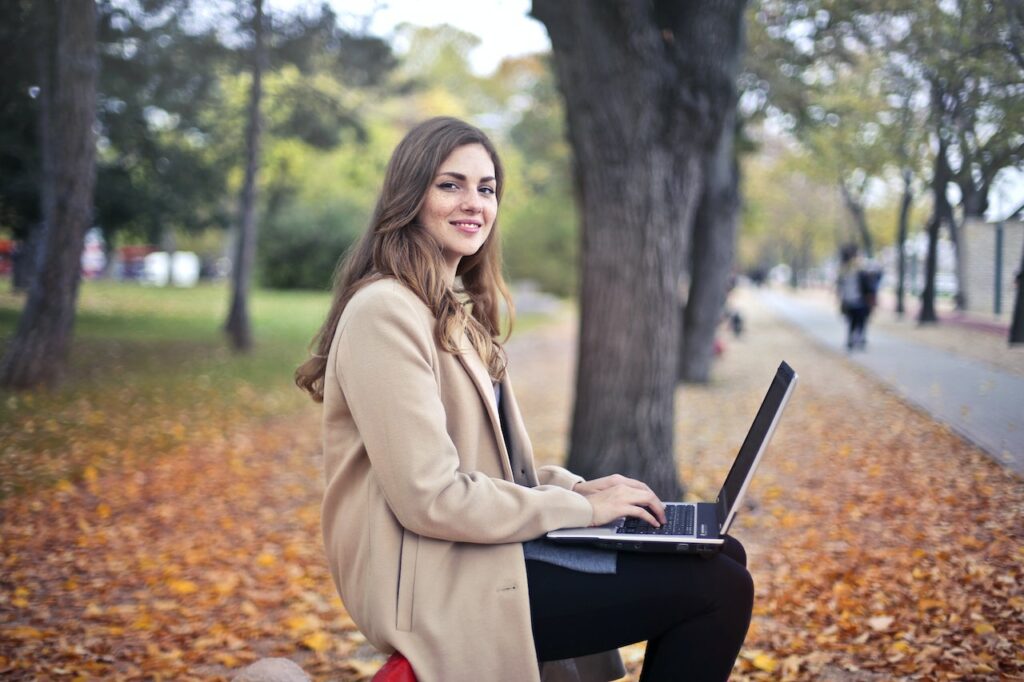 Typical essay questions center on self-discovery and progress, giving applicants the chance to talk about the unique events that have shaped them. 
Utilize your personal statements and supplements to communicate not only who you are now but also who you want to become while studying at their institution. Detail your long-term objectives, to explain what contributions you want to make. 
READ NEXT: How to Write a Killer College Essay: A Step-by-Step Guide
Present Glowing Letters of Recommendation 
When every applicant has extraordinarily similar extracurricular activities, thoughtful essays, and an SAT score over 1500, a top recommendation letter can be what distinguishes your application. 
Usually written by high school counselors and teachers, a recommendation letter paints an overall picture of who you are by describing qualities outside of your academic resume.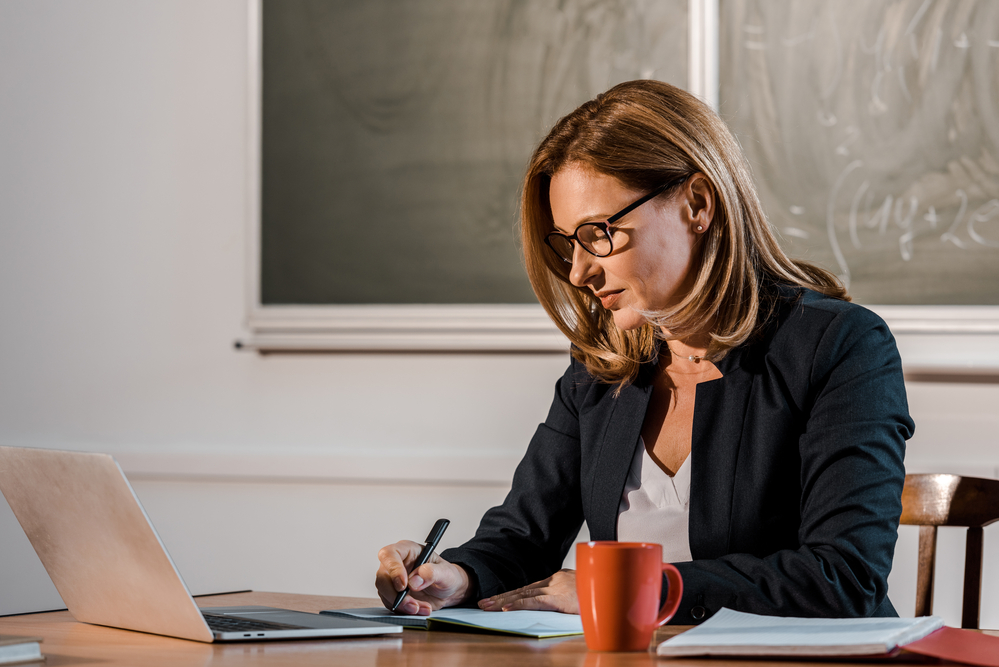 Keep an eye on the calendar because you'll need to ask your teachers for the letter as early as September or October if you're planning on applying to the Ivies early. Considering the holidays, mid-November is a good time to start asking for a letter ahead of the regular application deadline.
A recommendation can also be a tiebreaker against a competing student. If you have similar extracurriculars, test scores, and GPA, a letter from a teacher could make the difference between getting through your dream college and getting left out.
Demonstrate Your Interest in the School 
With thousands of applications flooding in, gain extra points by showing colleges that you are genuinely interested in them. 
Applying early action is a fantastic way to show interest in your top-choice school. You can also interact with the school on social media or talk to current or past students or even a professor in the department you intend to major in to know more about the program.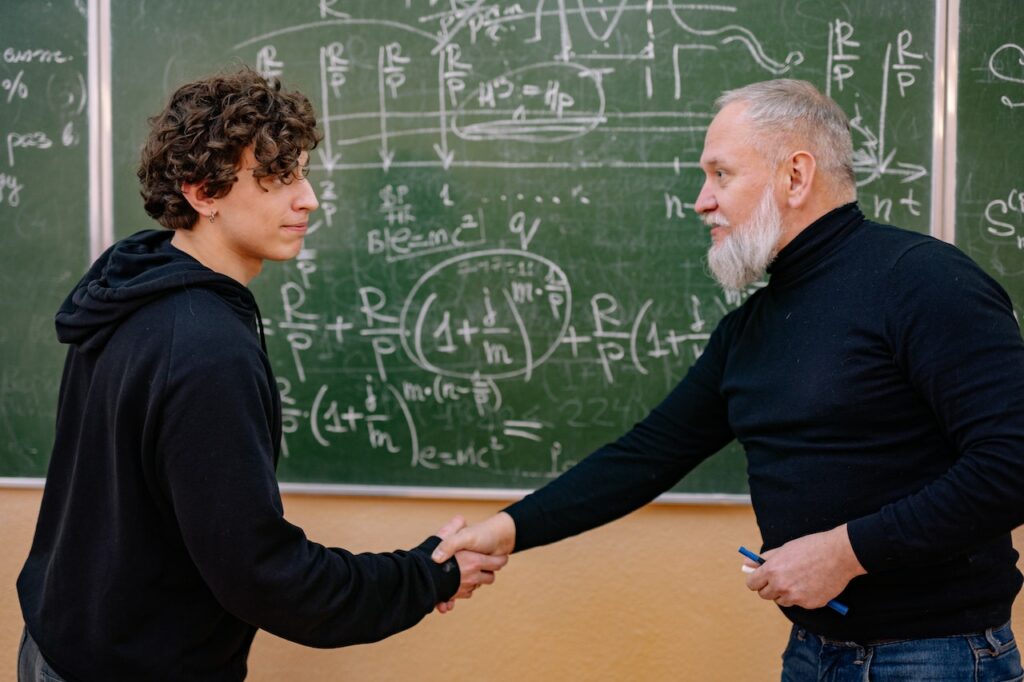 Looking for more ways to impress a school? If you have a skill or exceptional achievement, some universities allow candidates to submit samples of their original work in addition to the college essay. 
Known as supplements, these materials can include anything from creative writing samples to short films and art portfolios that testify to your talents and give you another chance to go above and beyond.
For instance, Cornell's supplement is a 650-word "Why Cornell" essay. The same applies to Brown, Columbia, and Yale. 
Showcase What Makes You Unique 
Schools will know everything about your academics through your transcripts, so the challenge lies in convincing admissions officers that you're different and a cut above the rest.
Use the college essay as well as the interview round to make your application as strong as possible.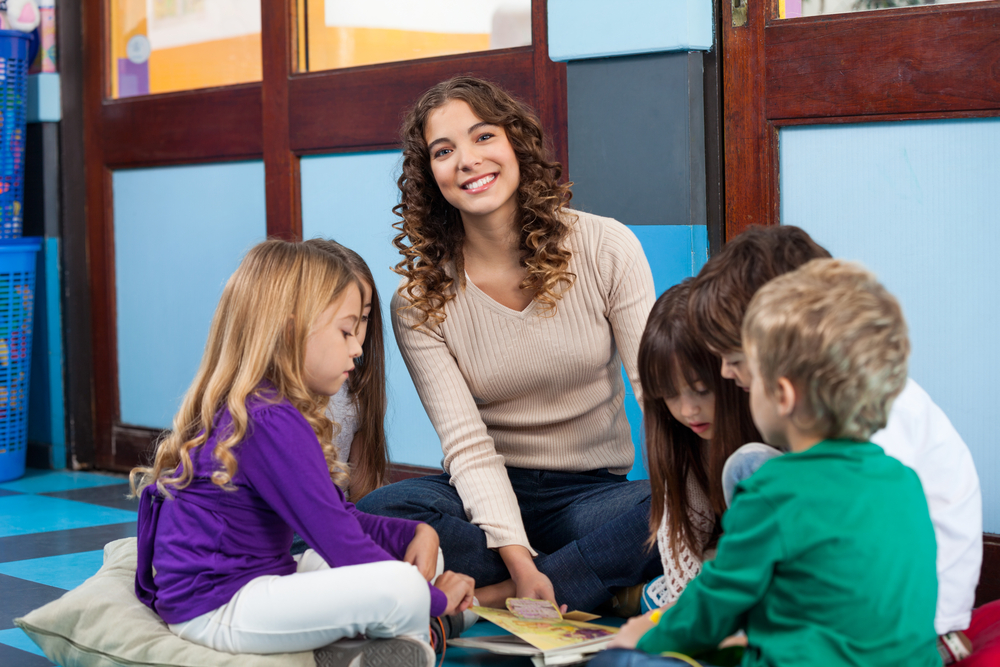 Narrate stories and anecdotes highlighting your personality. Don't just say you are a good leader or have fantastic organization skills. Talk about the time when you arranged a food drive during the pandemic or built homes with Habitat for Humanity. 
Finally, you could also highlight your cultural and ethnic roots. Talk about special festivals, celebrations, and traditions, and reflect on how these have shaped you. Highlighting your diversity is a fantastic way to add color and spice to your application. ✨
Ace Your Interview
An in-person or virtual interview is another opportunity to go beyond your test scores and show a college representative why their institution is the perfect fit for you.
The interview is also a chance to build a personal rapport with admissions officers and ask questions about the school, including about admissions and scholarships.🗣️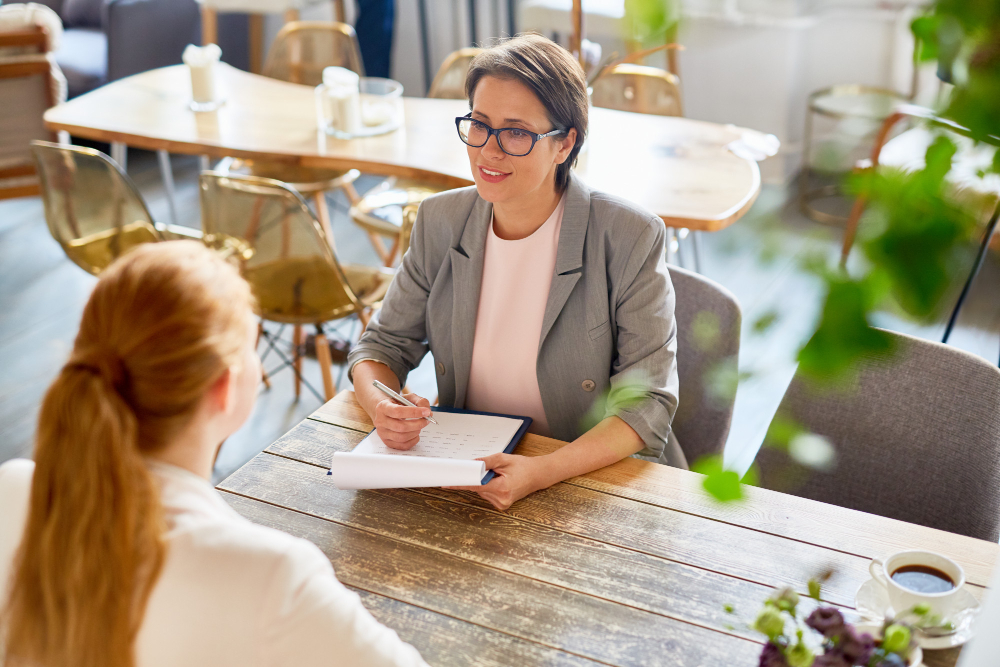 Interviewers prefer students who apply with a purpose, so be prepared to talk about yours. Consider, why did you choose this school over others? Which program interests you and why? You may also want to consider preparing for questions about your skills and strengths that speak to your character. 
Finally, remember practice makes perfect! Ask a friend or relative who is willing to take on the role of interviewer and is also comfortable enough to provide constructive feedback on your performance. Finding a good practice partner will allow you to identify and improve on weaknesses in your interview technique.
Tip: If you're up for a mock interview, here are the top five most common admissions interview questions to rehearse:
Why do you want to attend this university? 
Tell us about your favorite subject?
What do you want to major in at college?
What are your favorite activities outside of class? 
Tell us three interesting things about you that are not in your application?
Leverage Your Legacy Status
Did a member of your immediate family go to the Ivy League you want to attend? Congratulations, that already increases your chances of getting accepted by 45 percent! 🎉
A legacy student is someone who has a close family member, usually a parent, who went to the same college that they attend. 
Offered by the most selective schools, these applicants receive special consideration during the admission process. Most schools only consider applicants who have had at least one parent as a former student, though some colleges may extend legacy status to grandchildren or even siblings of alumni.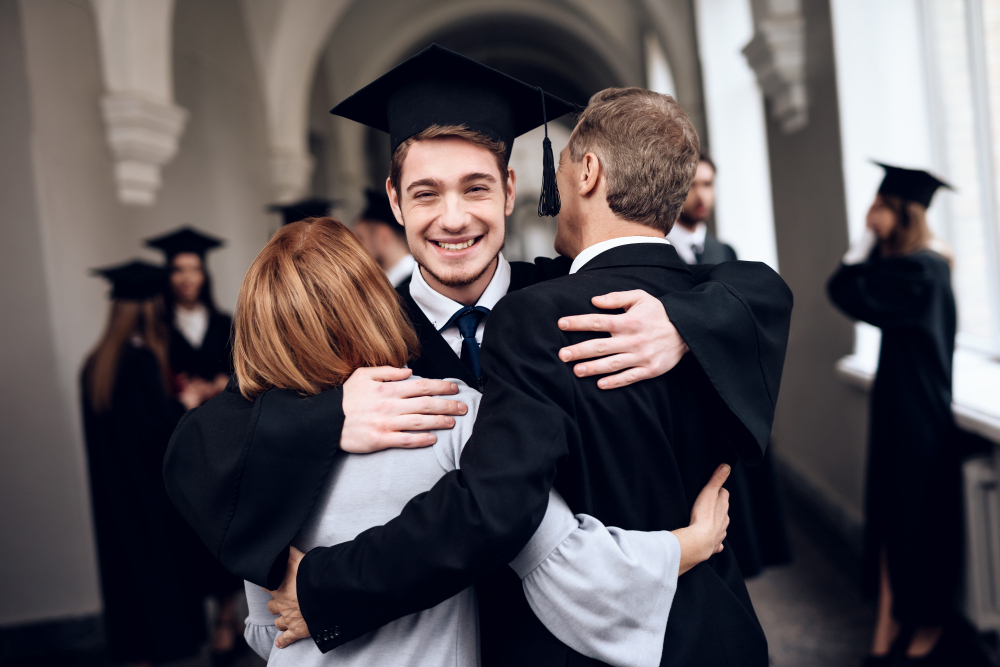 Moreover, preferential treatment of the children of alumni (many of whom are super successful and incredibly wealthy) also brings in millions of dollars in funding for the school. In a deposition for an affirmative action lawsuit filed against Harvard, the dean of admissions, William Fitzsimmons, said legacy preferences were "essential to Harvard's well-being." 
Although legacy admissions policies have drawn much criticism in recent years, the fact remains that having a family member who graduated from an Ivy League can work wonders for your application. 
If you choose to take advantage of the process, simply indicate your alumni links in your essay. There is also a section on most school application forms, including the Common App, where you can list your family's educational history. 
What's Important to Each Ivy League College 
No applicant is suited for each of the eight Ivies because every school has its own particular culture, strengths, and requirements. Find out what each Ivy League school wants and put your best foot forward in the college application. 
Brown University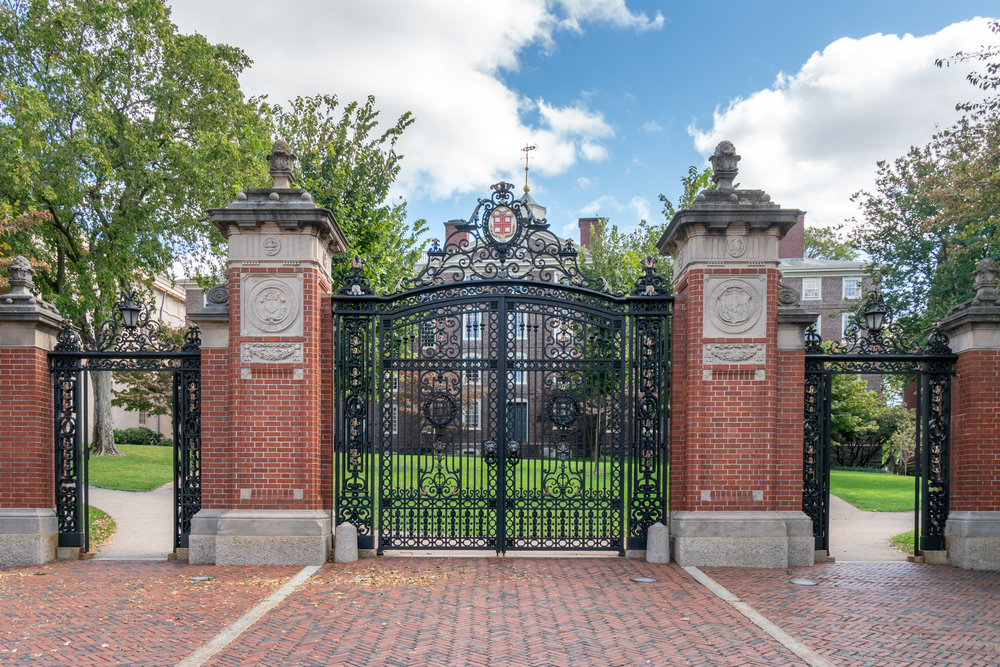 According to Brown, the following eight factors are "very important" for students to have — the rigor of a student's secondary school record, class rank, GPA, standardized test scores, the application essay, references, talent/ability, and character/personal traits. 
That being said, your academics is not the only determining factor for Brown. Brown prefers students who are enthusiastic in life beyond the classroom (such as extracurriculars, community involvement, and AP classes) and "committee members want to see what you have accomplished with the resources and opportunities available to you in high school."
"We will consider how your unique talents, accomplishments, energy, curiosity, perspective, and identity might weave into the ever-changing tapestry that is Brown University," the school's admissions office states. 
While filling out the Brown University application, admissions officers also recommend that you talk about how specific college courses can help you challenge yourself both personally and academically. 💪
📚 Overall Acceptance Rate: 5 percent
🏆 US College Ranking: 8
🎓 Notable Alumni: John F. Kennedy, Emma Watson
📌 Location: Providence, Rhode Island
Columbia University
While Columbia doesn't have a set‌ of criteria for the perfect student, you have a good chance of getting accepted if you are intellectually curious, open-minded, respectful of opposing viewpoints, enthusiastic about diversity, and can fit into Columbia's culture.
Columbia University is located in the heart of New York City which means that admissions officers want to know that you will not only thrive in a city setting but that you will also take advantage of all the opportunities the Big Apple has to offer.
Show the committee your maturity, how you stay motivated and curious about the world, and how you'll make the most of your time at Columbia throughout your application.
📚 Overall Acceptance Rate: 5.5 percent
🏆 US College Ranking: 11
🎓 Notable Alumni: Barack Obama, Warren Buffett
📌 Location: New York City, New York
Cornell University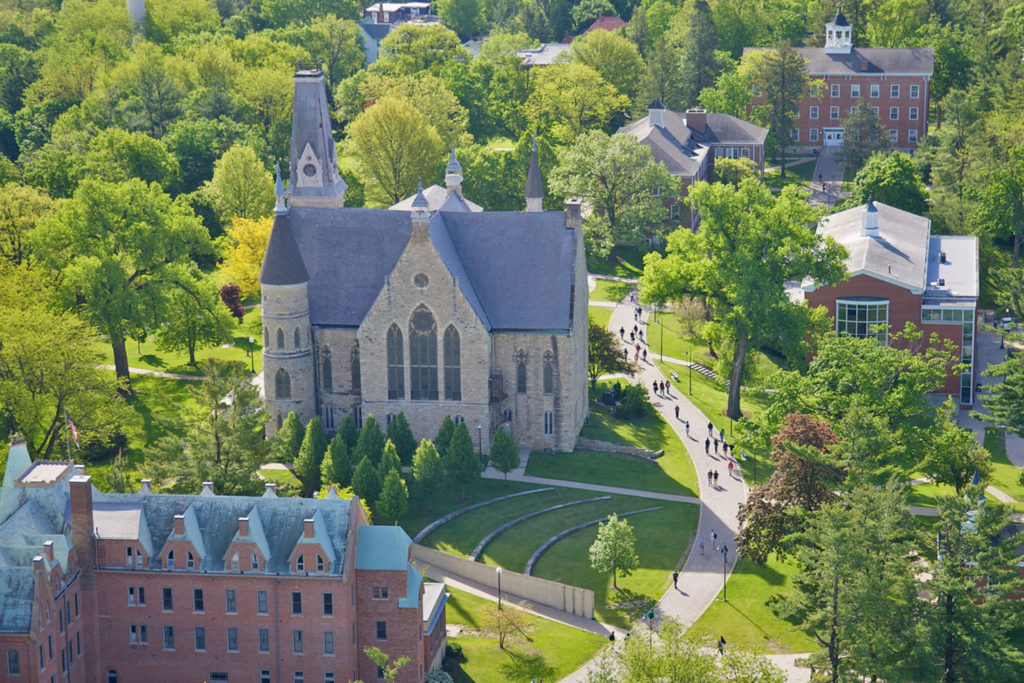 Cornell's admissions guidelines state that an ideal candidate must have the following — intellectual potential, strong character, involvement in extracurriculars, and a solid reason for choosing the school.
Academic brilliance is important to Cornell officials, but so is the character and integrity of its students.
Community involvement is highly valued. Your application will greatly benefit from any details that demonstrate your efforts at your school and community.
Admissions officers also want to ensure that they're enrolling students who can't envision attending college anywhere else. 
To be a part of Cornell's student body, you must be sincere and passionate about Cornell's goals, so use your personal essay and supplements to showcase how attending the college relates to your personal objectives. 
📚 Overall Acceptance Rate: 10.3 percent
🏆 US College Ranking: 17
🎓 Notable Alumni: Ruth Bader Ginsburg, Toni Morrison
📌 Location: Ithaca, New York
Dartmouth University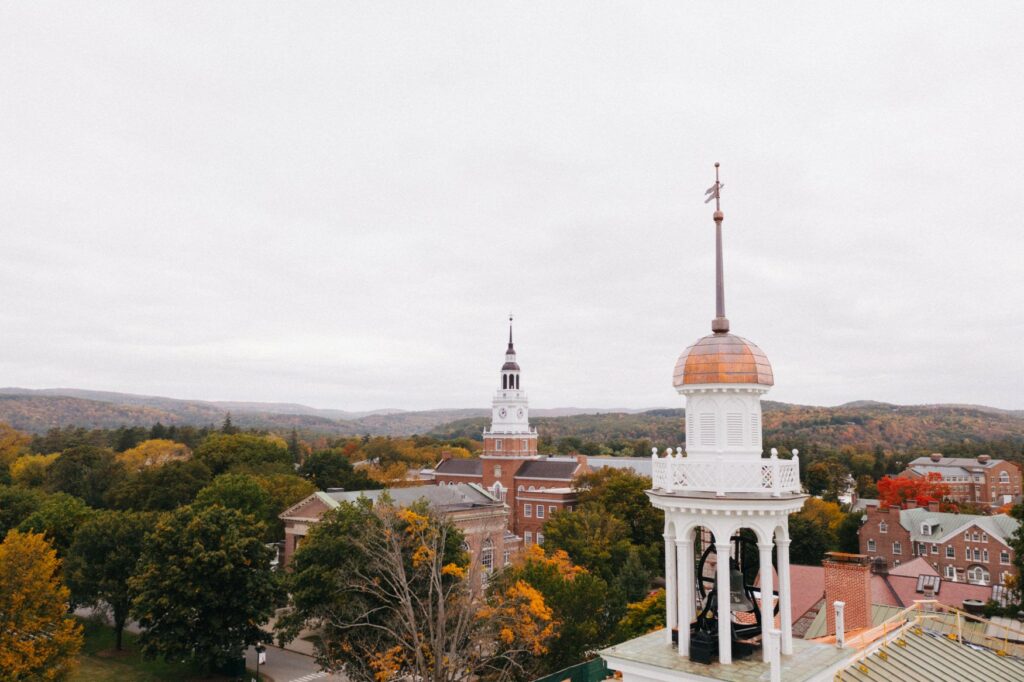 Like Columbia, Dartmouth takes a holistic approach to applications and tends to select students who are more well-rounded, meaning a student's admittance is not solely based on their test scores or essay. 
Your academic record, your activity in the community, and your extracurriculars all play a role in your admission prospects at Dartmouth. On top of achieving a high GPA and great test results, you should showcase your activities beyond the classroom, passion, and personality throughout your supplemental essays. 
An ideal Dartmouth candidate, according to the school's admissions office, has "a combination of qualities, experiences, and point-of-view that isn't duplicated by any other student."
📚 Overall Acceptance Rate: 7.9 percent
🏆 US College Ranking: 10 
🎓 Notable Alumni: Theodor Seuss Geisel (Dr. Seuss), Robert Frost
📌 Location: Hanover, New Hampshire
Harvard University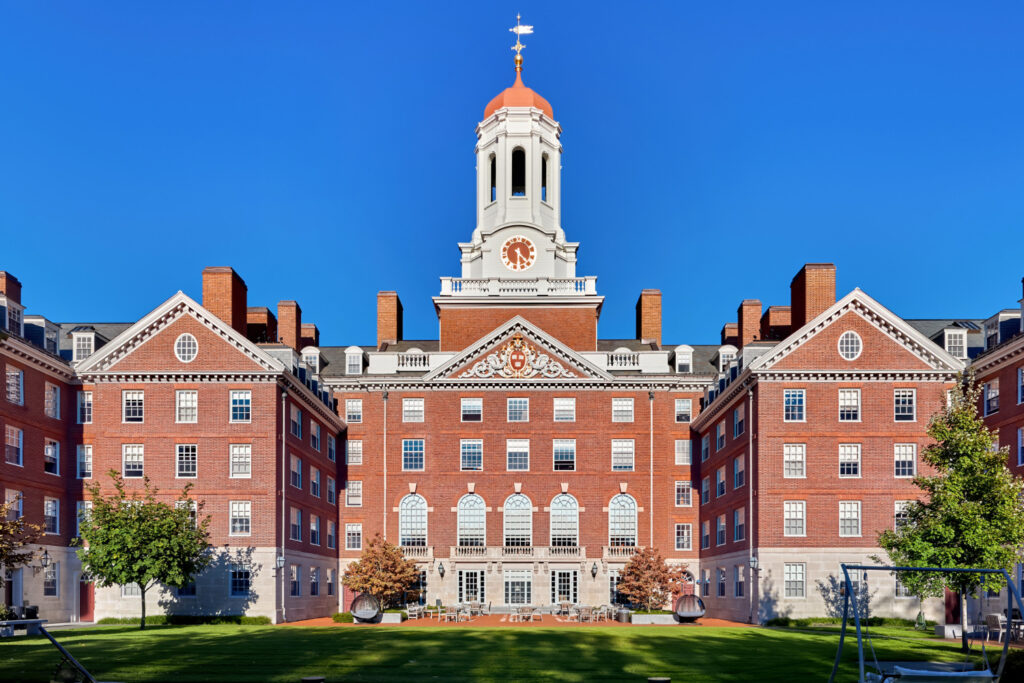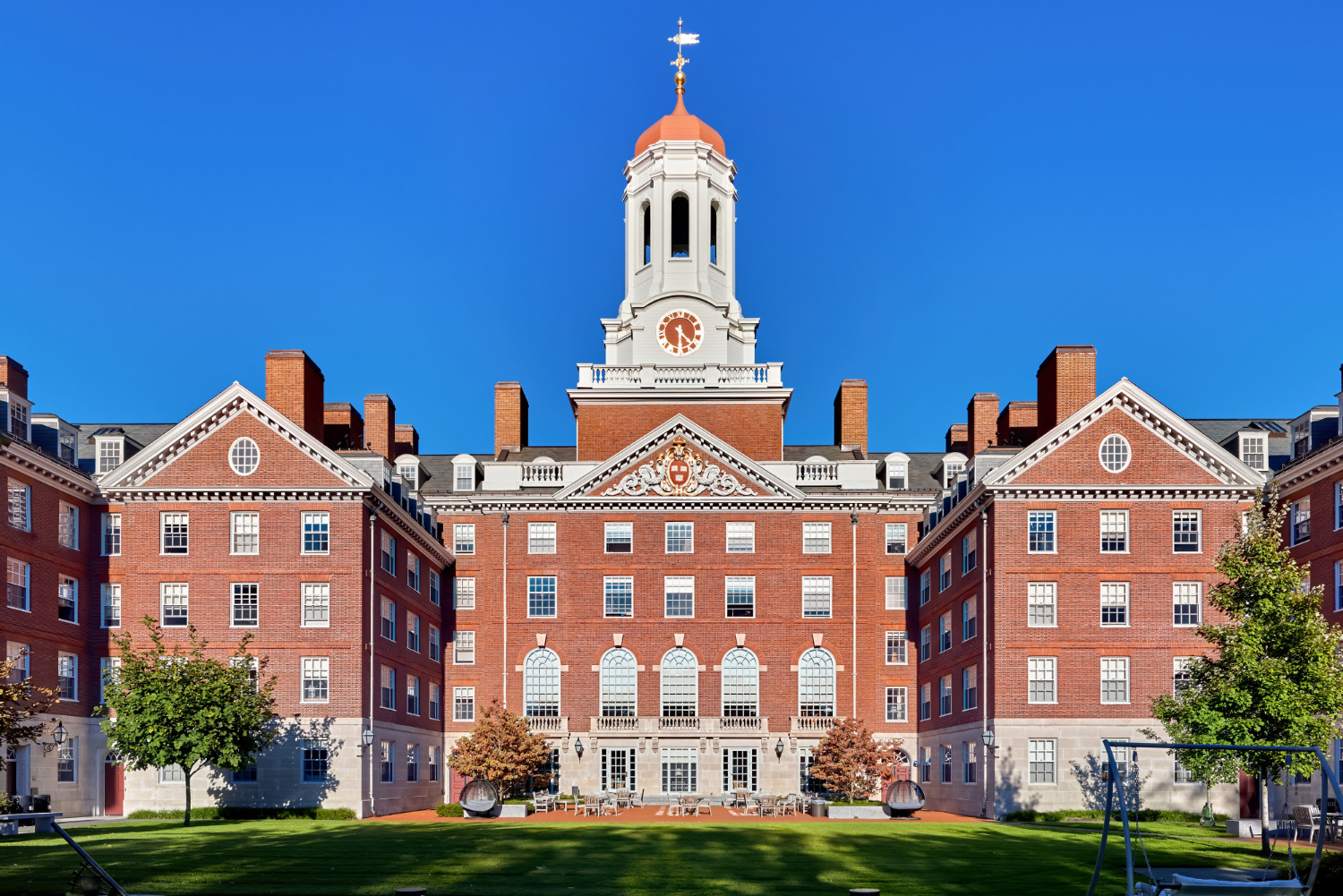 According to Harvard admissions, the university favors exceptional, hard-working students with future success potential. 
Students who are enthusiastic, well-rounded, and capable of adapting to Harvard's intense academic demands are the school's first choice. 
In order to add diversity to the student body and include individuals who other students could learn from, they choose to admit those who have intriguing tales.
People who have launched pioneering projects, won national or international accolades, or who have unique experiences that distinguish them from other applicants, including minorities and candidates with compelling stories, are Harvard's top picks. 
📚 Overall Acceptance Rate: 4.59 percent
🏆 US College Ranking: 2
🎓 Notable Alumni: Neil deGrasse Tyson, Margaret Atwood
📌 Location: Cambridge, Massachusetts
Princeton University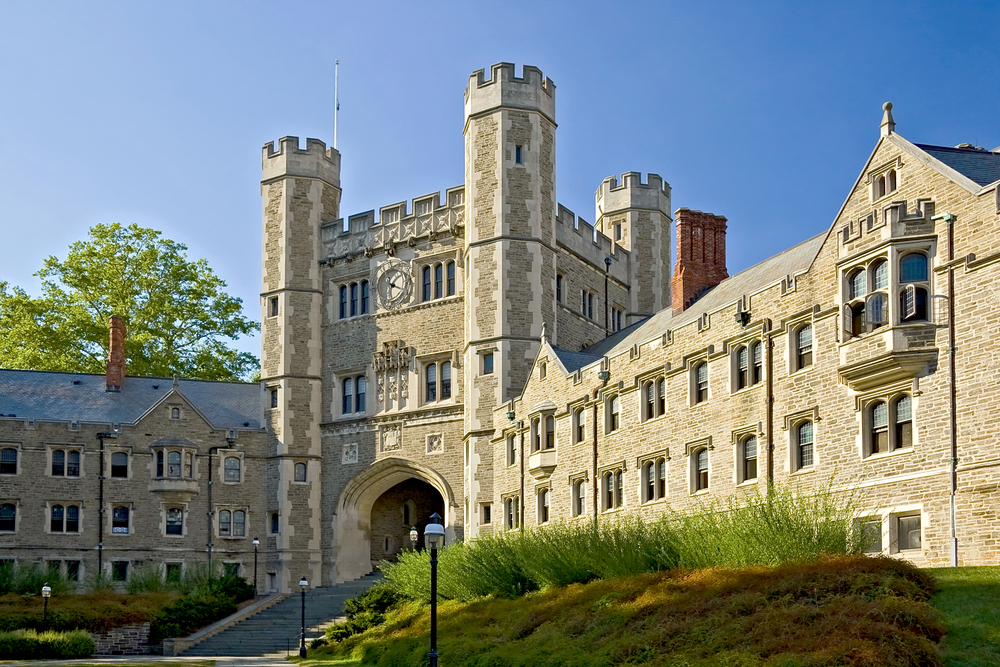 Academic excellence is highly valued by Princeton admissions, even when compared to other highly regarded and extremely selective institutions like Harvard, Yale, and Stanford.
Academic research experience and STEM accomplishments are ways that applicants can stand out from the competitors, and they provide excellent topics for your supplements. 
"Instead of worrying about meeting a specific set of criteria, try to create an application that will help us see your achievements — inside the classroom and out — in their true context, so we can understand your potential to take advantage of the resources at Princeton and the kind of contribution you would make to the Princeton community," the admissions office says.🤾🤸‍♂️
📚 Overall Acceptance Rate: 5.5 percent
🏆 US College Ranking: 5
🎓 Notable Alumni: Jeff Bezos, Alan Turing
📌 Location: Princeton, New Jersey
University of Pennsylvania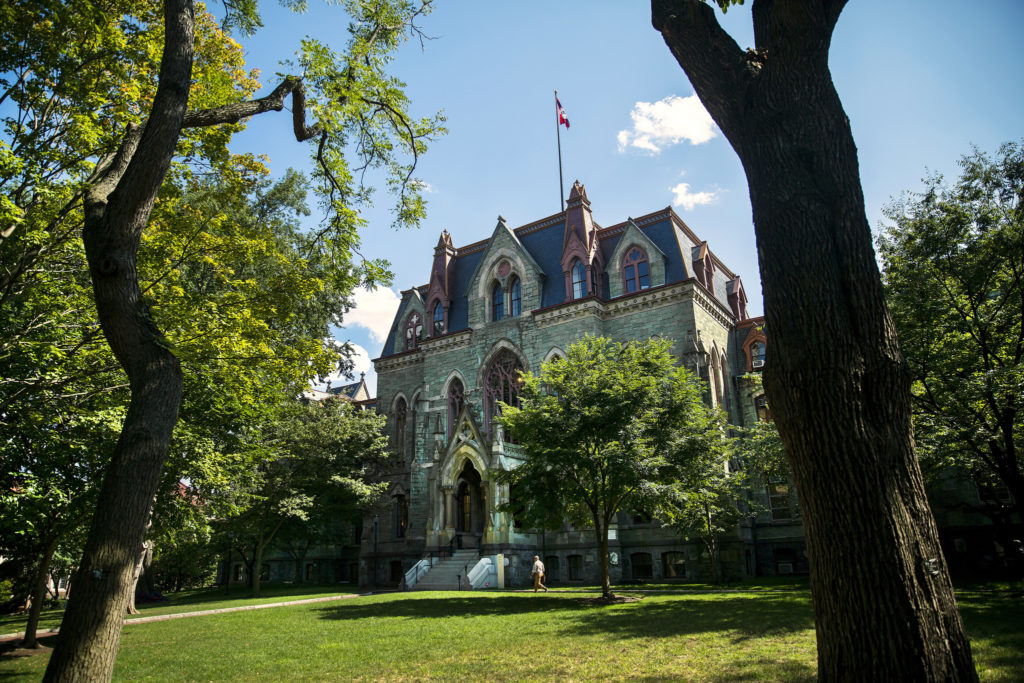 A student's GPA is the only part of their application that the UPenn rates as "extremely important." 
That said, since almost every applicant is academically brilliant, having excellent grades and standardized test scores alone won't be enough to gain admission at UPenn. Other factors that the college considers include standardized test results, talent and ability, legacy status, geographic location, domicile, and race or ethnicity.
The institution also looks for applicants who are motivated to emulate its founder Benjamin Franklin by giving back to society, including the university's community, the city of Philadelphia, and the larger world.
For example, in your application you could mention interesting projects you may have undertaken outside of school, such as founding a cooking club, tutoring, or volunteering.
📚 Overall Acceptance Rate: 8.39 percent
🏆 US College Ranking: 9
🎓 Notable Alumni: Noam Chomsky, Elon Musk
📌 Location: Philadelphia, Pennsylvania
Yale University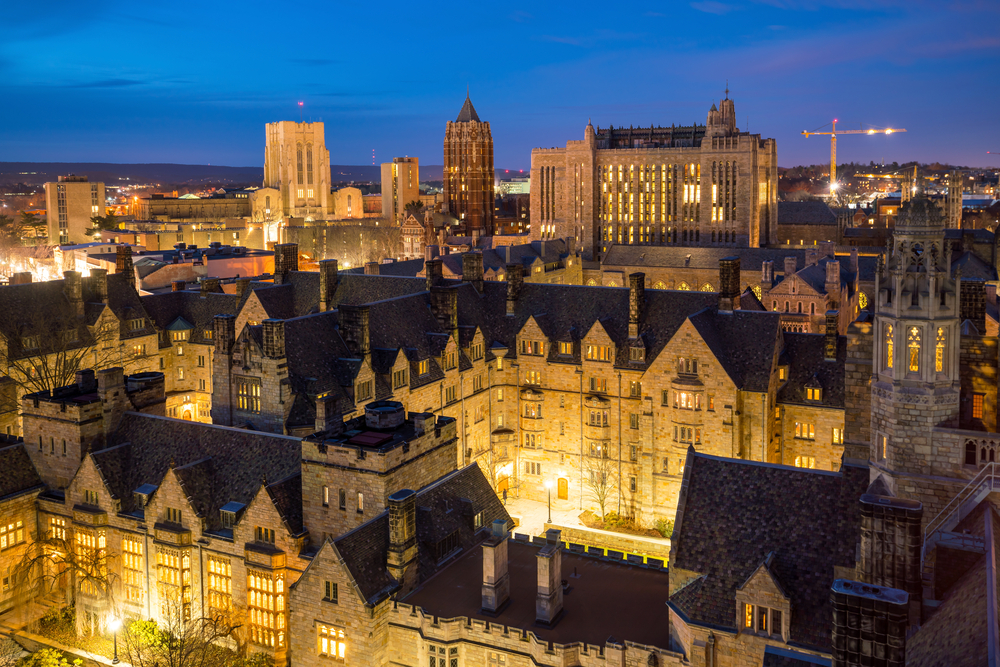 Your high school transcript is the most important component of your application to Yale because academic performance is what is always taken into account initially. 📃
Yale looks for applicants who performed exceptionally well in challenging classes throughout high school, but this isn't all the school is searching for. This Ivy chooses students who are prominent in their communities and fields of interest. 
This college also admires letters of recommendation from professors that highlight how your enthusiasm, inquisitiveness, and ambition helped you succeed both inside and beyond the classroom. 
According to the admissions office, the Ivy League school looks for students who will take full advantage of the many resources available on campus, push the boundaries of their abilities, and apply everything they have learned to better the world. 
📚 Overall Acceptance Rate: 4.46 percent
🏆 US College Ranking: 4
🎓 Notable Alumni: Meryl Streep, George W. Bush
📌 Location: New Haven, Connecticut
---
If you've always dreamt of an Ivy League education, you'll know that it takes extra effort to get into one of these elite schools. 
With these tips, you know exactly what to include in your application to stand out. Ivy League, here you come! 😊
Getting Into an Ivy League College: Frequently Asked Questions
What GPA do you need for an Ivy League?
You should aim for a GPA of 4.0 or higher if you want to apply for admission to an Ivy League college. 🎯
What qualities do Ivy League schools look for?
Besides having stellar grades, applicants at Ivy League universities typically have a track record of significant involvement in extracurricular activities and their community and leadership skills. 
The Ivy League is looking for innovators. They don't want someone whose application is identical to thousands of others; instead, they're looking for the distinctive qualities that make you the best applicant in your field. 🥇
Do Ivy League Colleges want "well-rounded" students?
While being a well-rounded applicant will definitely get you noticed, the Ivy League isn't looking to admit hundreds of equally well-rounded students. 
If you can demonstrate to college admissions officers that you are an applicant who shines in your field and merits their focus and interest, they will consider you for the next stage.
What is the most important part of an Ivy League application?
Your high school transcript reflects your academic history and is, therefore, the single most crucial component of your Ivy League application. For instance, if an applicant has a C on their transcript, a highly selective university might question whether they will succeed in a more challenging academic setting.
What is the easiest Ivy League to get into?
Due to its comparatively high acceptance rate of 10.3 percent, Cornell is regarded as the Ivy League that is "easiest" to get into. Statistically, getting into Cornell is more achievable, but it's important to remember that it is still one of the most selective schools in the country. 😅
---