Every student has felt the study crunch at some point. Balancing a full load of subjects is enough of a challenge without also having to consider extracurricular activities, a social life, and perhaps a part-time job. It's easy to feel stretched thin and stressed out!
But thanks to the internet, staying at the top of your study game has never been easier. In fact, there's a whole suite of useful study tools you can deploy to develop new skills, get ready for upcoming tests, and learn great study techniques.
Here are 11 of the top study apps to help you ace your classes in 2021.
1.
GoConqr: Millions of Resources in One App
GoConqr is an easy-to-use online tool that lets students create mind maps, quizzes, slides, study planners, flashcards, and more. This app is expertly designed to help you get that coveted A on exams and assignments. You can also freely access over three million resources to complement your study plans.
✅  What we loved: 
Study planner offers innovative ways to allocate time 

Free version gives access to all features (but is ad-supported)

Every online study resource you need in one app 
❌  What could be improved: 
Interface is not particularly user-friendly

Less flexibility with multimedia




---
2.
Quizlet
: Tools for Every Learner
Quizlet offers a user-centric online study tool and trains students via games, flashcards, quizzes, and study sets. Not only is Quizlet ideal for all ages, but it's also free! Its interactive platform covers multiple streams from languages to math and can also be connected to Google Classrooms. 
✅  What we loved: 
Interactive user experience for learners

Wide range of subjects including arts, languages, and science

Android and iOS apps available
❌  What could be improved: 
Content needs to be vetted by experts since it is mostly user-generated 

Limited operating flexibility in the free version




---
3. Evernote
: The Ultimate Note-Taking Tool
Evernote makes collating all your information, notes, and research a breeze — particularly if you're studying online. You can create different spaces for all your subjects, and keep everything logically organized. We particularly liked its automatic sync feature which keeps all of your notes automatically up to date on all of your devices, even while switching between your laptop, phone, or tablet.
✅  What we loved: 
Automatic sync feature with cloud storage 

Flexible and supremely easy to use

Top-notch user experience 
❌  What could be improved: 
Lacks productivity features

Need a premium subscription to use most features
---
4. StudyBlue
: Largest Study Repository Online 
StudyBlue, offered through Chegg, is the largest crowdsourced study library that connects students across classes through subjects, learning goals, ideas, and projects. With flashcards, homework help, and more learning tools, students can dive deep into learning and understanding complex topics. StudyBlue also has real-time assessments and study guides to improve learning online. 
✅  What we loved: 
Huge library with close to 400 million flashcards 

Ability to create custom quizzes

Easy to share study recommendations with the 15-million strong student community
❌  What could be improved: 
Numerous ads can limit productivity

Level of questions is quite basic
READ MORE: 9 Ways to Nail Remote Learning
---
5. Khan Academy
: High-Quality, Free Learning Materials
Khan Academy is a great choice for those who want to learn and study more outside the classroom. You can choose class options according to your interests, subjects, and educational level. Learn free from tailor-made resources in complex subjects like engineering as well as basic school subjects. The program also tracks your progress to help you reach goals.
✅  What we loved: 
Free with good content quality 

Wide variety of courses to choose from

Earning badges incentivizes to study more
❌  What could be improved: 
Data security can be an issue

Not for in-depth learning 

Some visual improvements would be good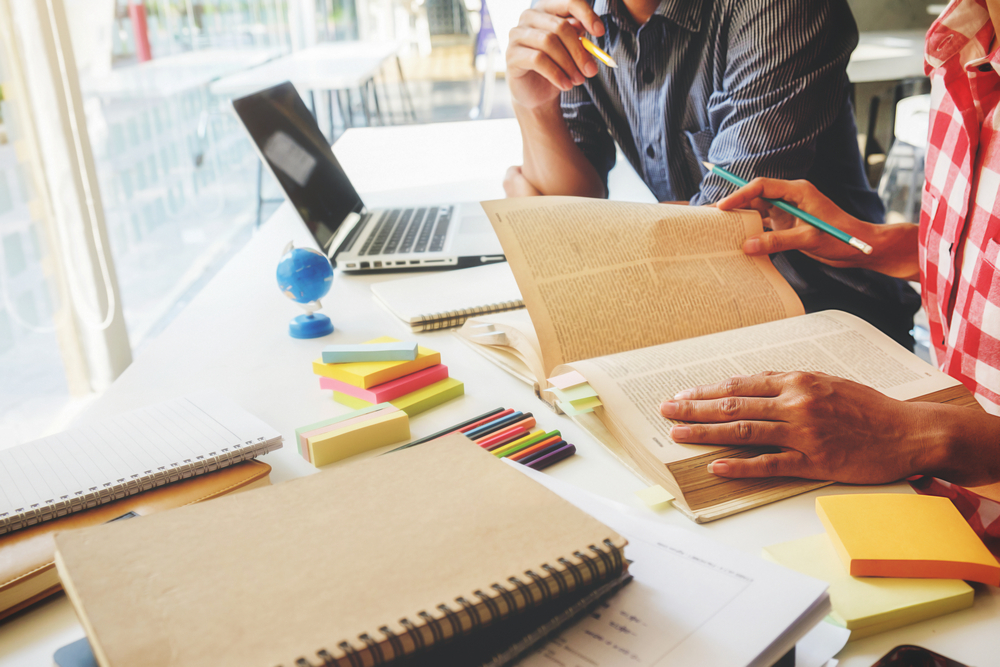 ---
6. Hippocampus
: Free Academic Lessons for College-Goers
Literally named after the part of our brain responsible for learning, motivation, and memory, Hippocampus has a digital library of multimedia content on a plethora of subjects. You'll find up to 7,000 videos on 13 subjects and an online repository of content from community colleges. Anyone can browse the lessons, but registration is required for personalized activities registration. 
✅  What we loved: 
Range of academic subjects like math, history, and science 

Links to various learning platforms 
❌  What could be improved: 
User experience can be made more effective 

No information can be downloaded from the site




---
7. Udemy
: Courses for Every Subject Under One Roof
Udemy is an online learning platform with more than 150,000 video courses. Most of them are free, while some are paid but relatively inexpensive. An experienced instructor guides students across topics like marketing, business, finance, music, fitness, information technology, and more. Courses are available in over 65 languages, in multiple learning styles with lifetime access.
✅  What we loved:
Good course variety at competitive prices 

Great for continuing education or upskilling

Lifetime access to registered courses
❌  What could be improved:
Variance in audio and video quality for many videos




---
8. Schooltraq
: Simple Study Planner for Students
Schooltraq education software doubles as an online digital planner that will keep track of assignments, events, tests, and due dates. The app syncs automatically across devices. With customizable sections, students can manage classes with a feature called reflex. The reflex feature also allows you to organize based on dates, classes, and give you an easy way to know all of your upcoming projects or tasks.
✅  What we loved: 
Smart dashboard to give you an overview of all your tasks

You can upload your school schedule to never miss a deadline or class
❌  What could be improved: 
App performance can be better 

Access is by invitation only




---
9. Marinara Timer
: Make Every Study Hour Count
Ever sat down to study and ended up scrolling the internet, instead? Marinara Timer is a free solution that offers three different productivity hacks like the Pomodoro method. It improves productivity and effectiveness while studying or working. You can customize breaks, allocate study hours to subjects, and set targets.
✅  What we loved: 
High focus on productivity 

Custom and kitchen timers for specific targets 

Super simple so perfect for Pomodoro method beginners
❌  What could be improved: 
Lacking collaboration and sharing options
READ MORE: 17 Top Tips to Beat Procrastination in College — for Good
---
10.
Course Hero: 40 Million Resources to Make Learning Simple 
If upskilling is what you're looking for, choose Course Hero. With 24 million students and educators on the same platform, you can access course-specific study resources. You'll be part of a growing community to practice problems, find class notes, get multimedia guides, visual aids, and other study resources.
✅  What we loved: 
Range of online study tools and resources 

Professors respond actively to student queries

Students can seek career guidance online 
❌  What could be improved: 
Site formatting and layout can be streamlined better

Frequent ads can disrupt learning flow

Some students may find it on the pricier side




---
11.
Alta
: Adaptive Learning Experience 
Alta is a fully-integrated, adaptive learning course tool. You can access high-quality content to receive a personalized learning experience. Text and video instruction, interactive learning content, tests, and assignments — you will receive them all. You can check progress, access 24/7 support, and use the tool from your phone as well. 
✅  What we loved: 
Great for filling gaps in learning with extensive course material 

Personalized topic recommendations based on subjects or major

Students can provide feedback for each specific topic
❌  What could be improved: 
Inflexible answer options mean only certain formats are correct 

Not entirely free
READ MORE: 9 Best Chrome Extensions for College Students in 2021
---
Being a college student already comes with enough challenges. Fortunately, these apps can help you get that A you're after and free up some time in your schedule for the fun stuff. So try out some of these apps and make the most of your college life!