College isn't just an opportunity to get a degree in finance or science — while you're there, you can learn about some weird and wacky things too. 🤪
Move over boring literature classes on Homer's Odyssey! Try something a little different with our list of the 21 weirdest things you can learn in college.
1. Tree Climbing 🪢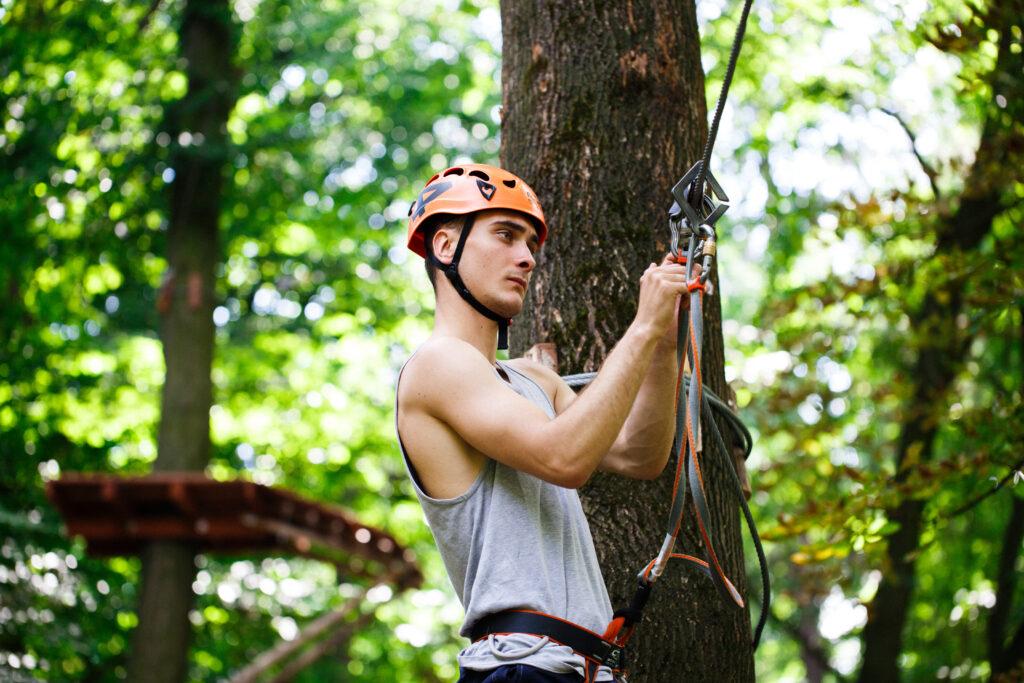 For most of us, climbing trees was something we did as kids but soon grew tired of when we got older (and got our first mobile phones 😂). But that's not the case for professional tree climbers.
It takes more than just scrambling to the nearest branch to climb the career ladder in this field. In fact, 16 percent of tree climbers have a bachelor's degree in the subject (and 2 percent even have a Master's degree!).
2. Adventure Therapy ⛰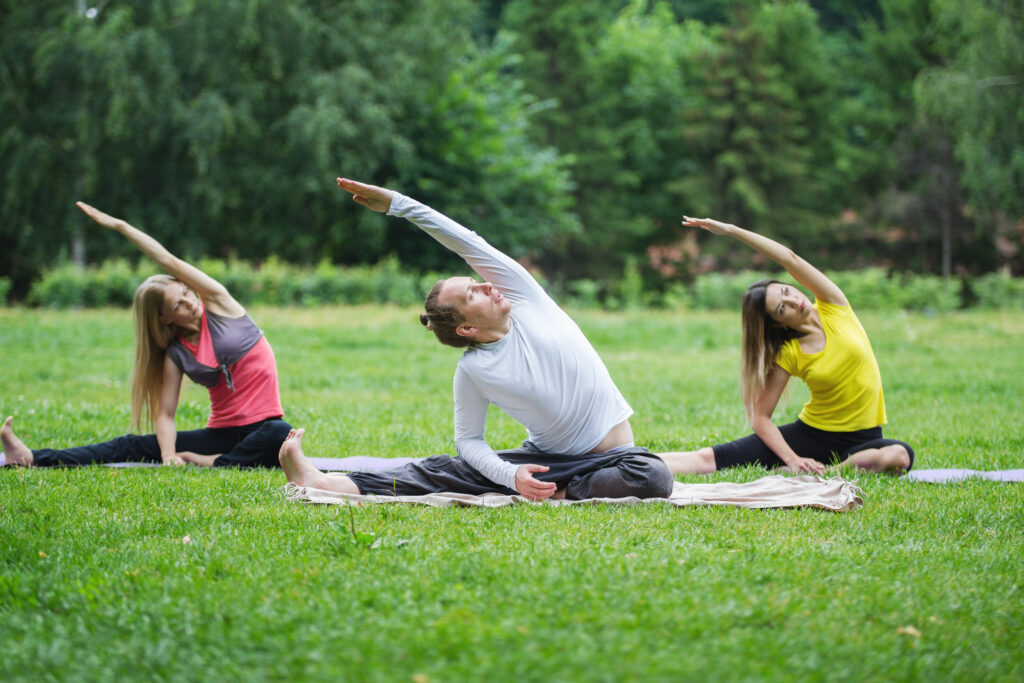 If you love adventures and nature's therapeutic effect, why not help others reap the same benefits?
A class in adventure therapy will teach you how to assist people from all walks of life in overcoming stressful life situations through wilderness expeditions, group games, and outdoor meditation sessions.
3. Thanatology ☠️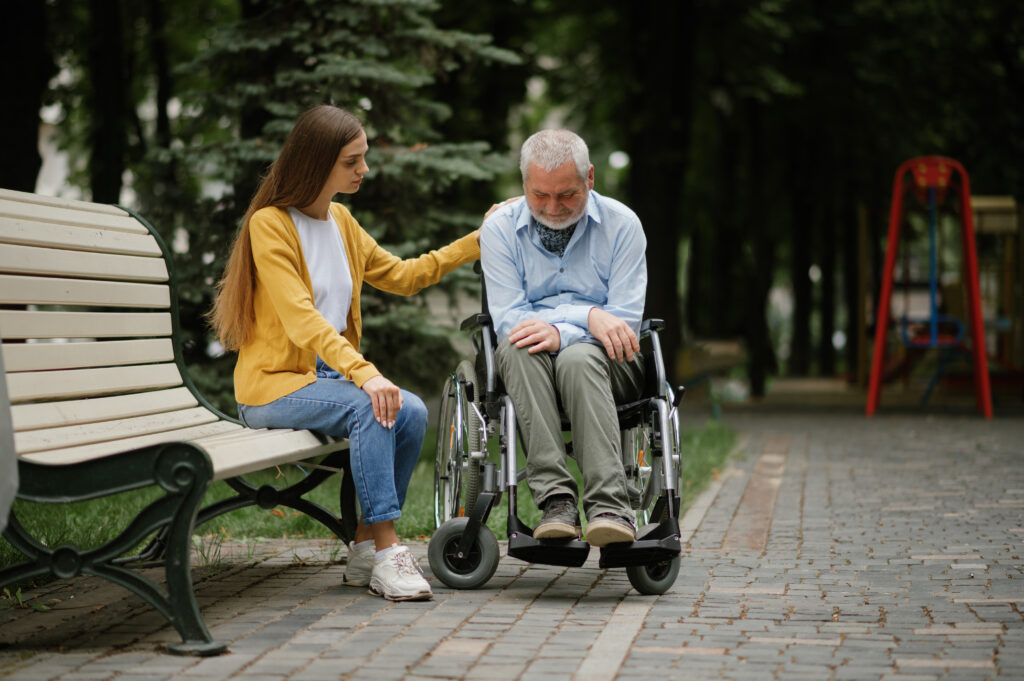 Thanatology is the scientific discipline that studies death. Sounds creepy, right? 🤨
This field emerged due to the "death awareness movement" in the 1950s aiming to improve death education in families and communities.
As a thanatology student, you'll explore how modern and historical cultures have dealt with death. You'll also learn how to care for people confronting end-of-life distress, bereavement issues, and suicide.
4. Ice Cream Making 🍦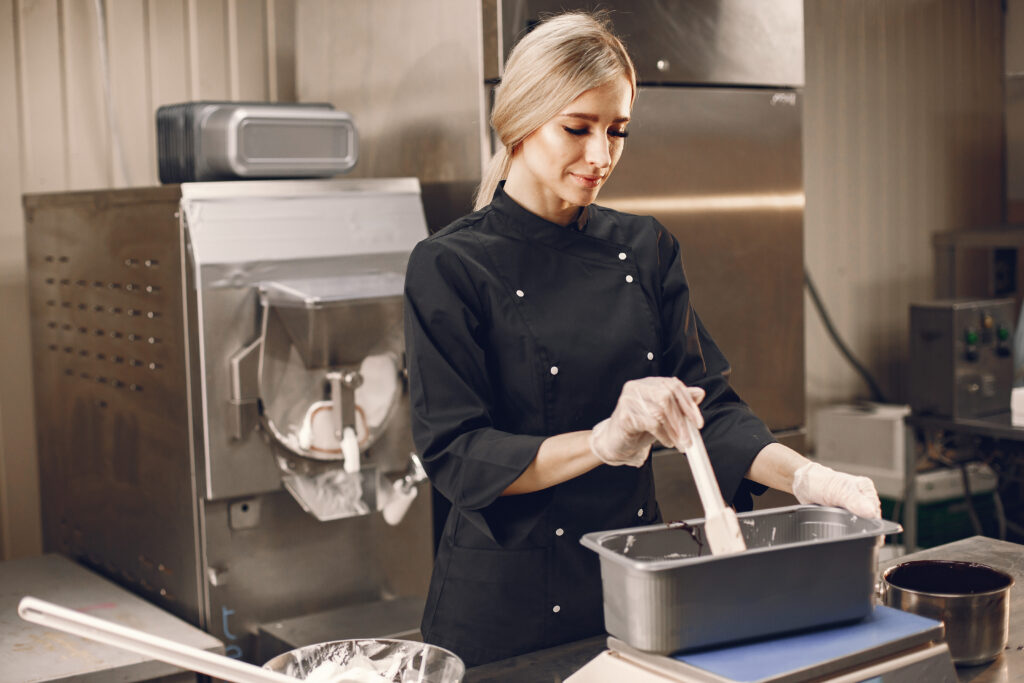 If you're an ice cream lover looking to learn the ins and outs of making this delicious treat, then this is the academic program for you.
You'll learn everything from the science behind how ice cream is made to how to craft flavor profiles.
With a degree in ice cream manufacturing, you could even work as an ice cream tester or quality assurance technician. Now that's a scoop! 🍨
5. Food Photography 🎞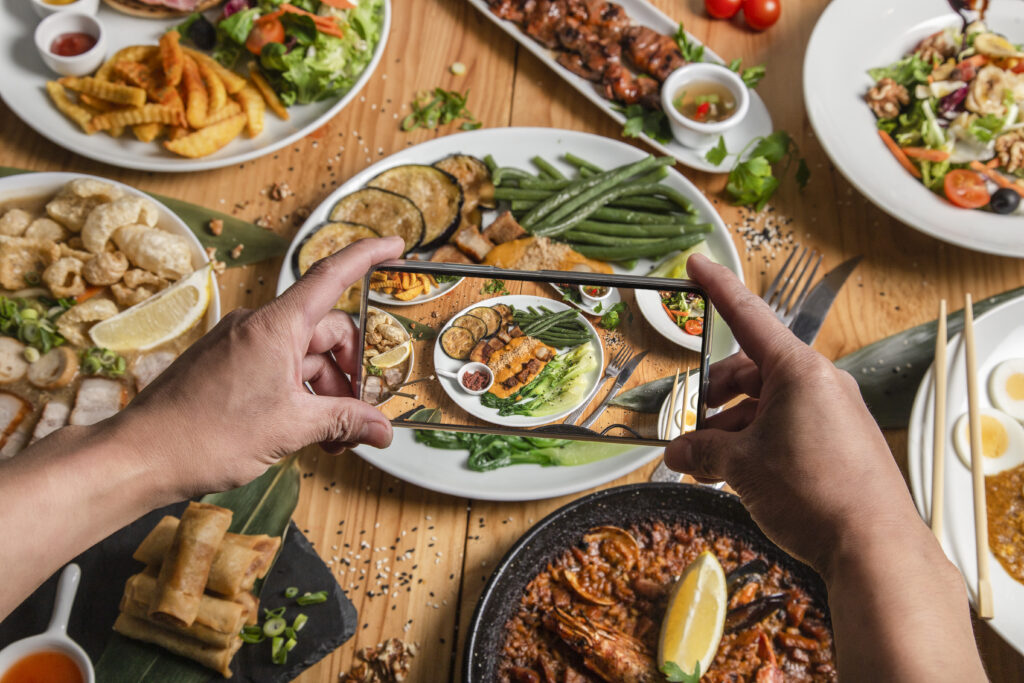 Instagram-worthy cafe? Check! Delicious food? Check! Photos for the 'Gram — uh oh!
If you constantly let your food go cold while you try to get the perfect shot of your lunch for Instagram, this could be your dream course.
We've all heard the saying that a picture is worth a thousand words. Well, if you choose to study food photography, you'll learn how to tell a picture-perfect story through your shots.
You'll also learn how to use image-editing software (such as Photoshop or Adobe Lightroom) and get tips on styling your food to make it more visually appealing.
If you've got an eye for the perfect food photos, you could even end up working for magazines or TV channels or as a food blogger.
6. Surviving the Zombie Apocalypse 🧟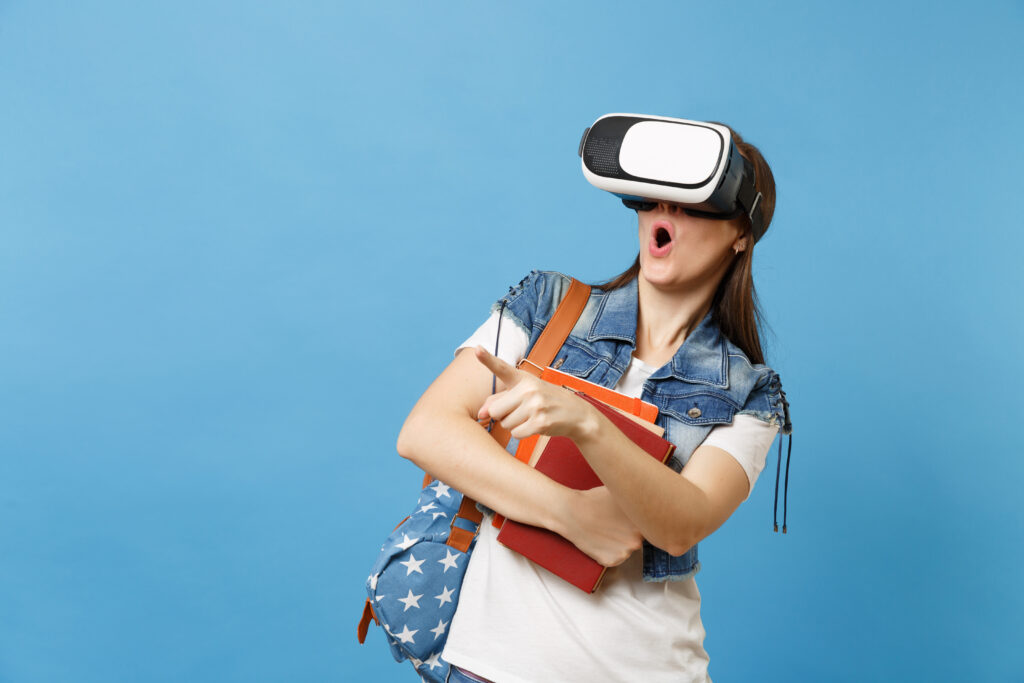 An A+ in algebra is great, but do you have what it takes to survive a zombie apocalypse?
Even the Centers for Disease Control and Prevention classifies a zombie attack as a "real emergency" and shares tips on how one can be "zombie ready" in case of a sudden attack.
Need survival tips? Pack your bags and head to college. 🎒
You'll learn about catastrophes such as the Black Death and meteor strikes and work in groups to try and survive catastrophic events. In the final days of the course, students use what they have learned to face the final simulation event — the big zombie attack.
7. How to Stage a Revolution ✊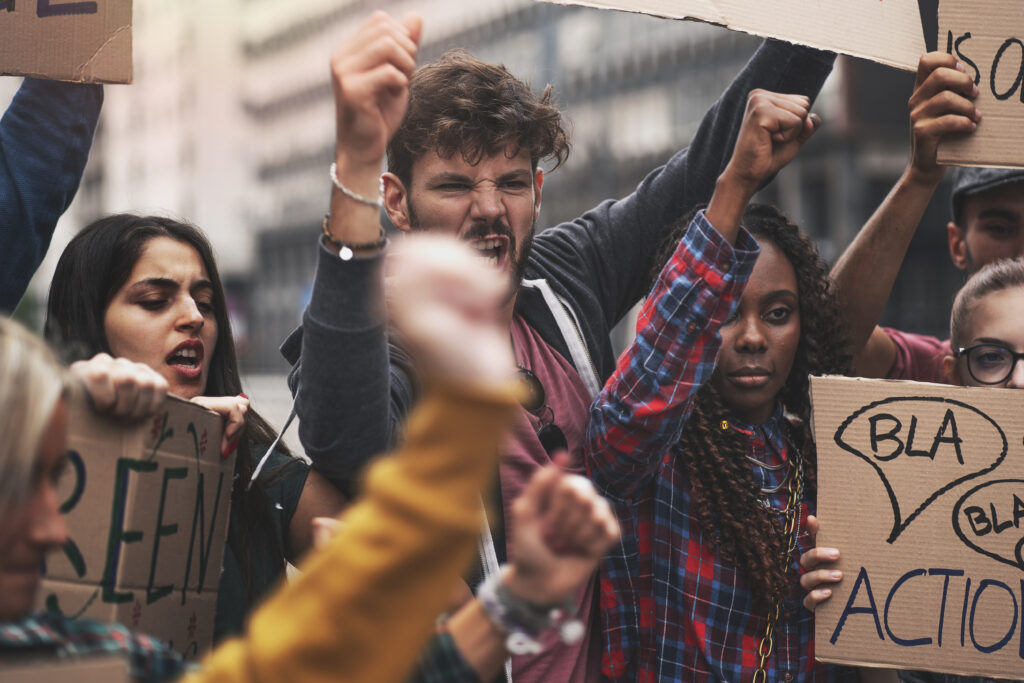 Ready to smash the patriarchy? Here's your chance! 💥
In this course, you'll compare revolutionary movements and look closely at political upheavals that took bloodshed, violence, or even terror.
But that's not all. Instructors will also give you tips on overthrowing rulers and establishing new governments!
If you've participated in any of your school's on or off-campus protests, this course is sure to pique your interest.
8. Beekeeping 🐝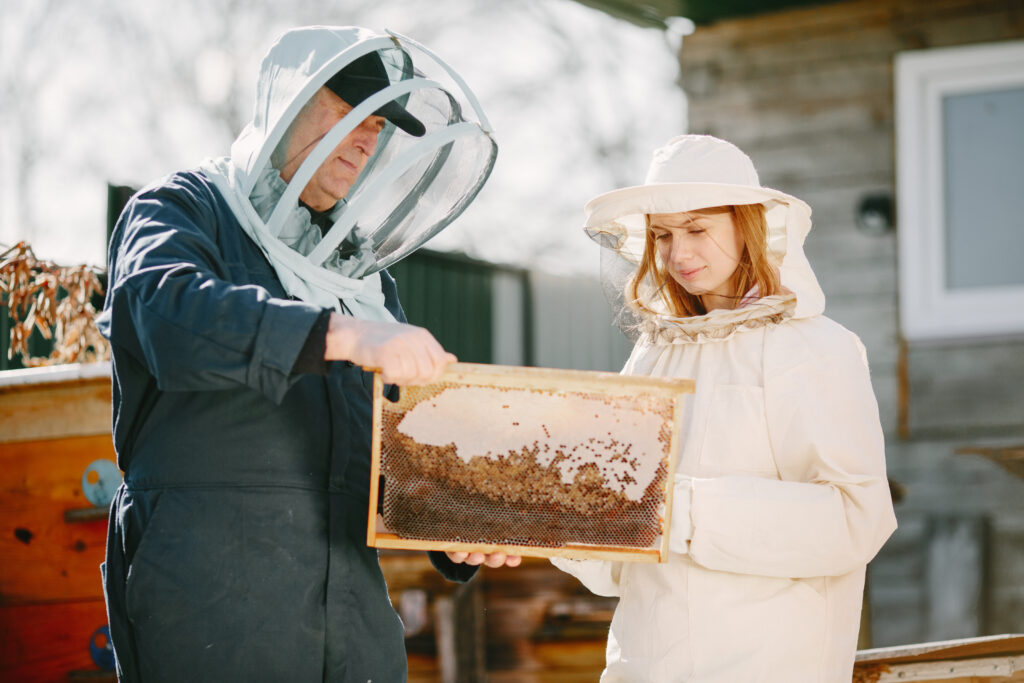 Honeybees are amazing, not just because they produce delicious honey but also because they play an essential role in food production by pollinating crops.
But managing a hive requires a lot more than just buying a colony of bees and putting them together in a box! A beekeeping course is an excellent choice if you want to manage a hive all year round.
Students will learn about bee behavior, bee products, and even tips on building their own solar wax extractor — a device that uses the sun's heat to melt and clarify beeswax. 🍯
9. Maple Syrup Production 🥞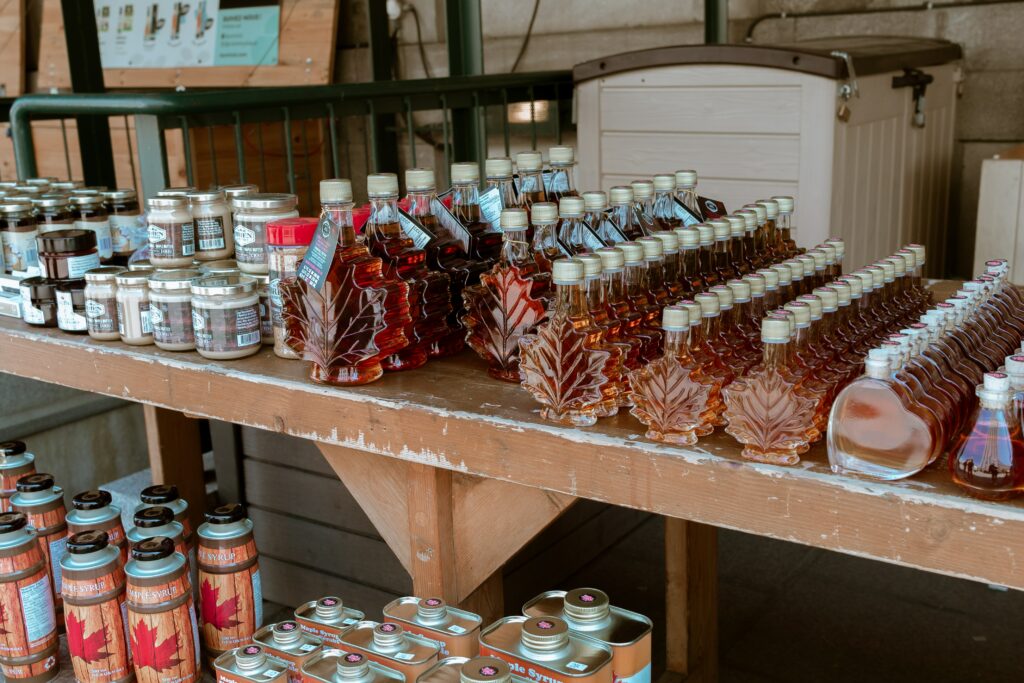 Did you know the average sugar maple tree produces anywhere from five to fifteen gallons of sap? 😮 
You can learn about that and much more with a course on maple syrup production.
With demand for this sweet treat growing fast in the Asia Pacific region, the maple syrup industry is projected to grow by five percent over the next five years. This means you'll be tapping (literally) into an industry with ample opportunities.
10. History of Tattoos ☮️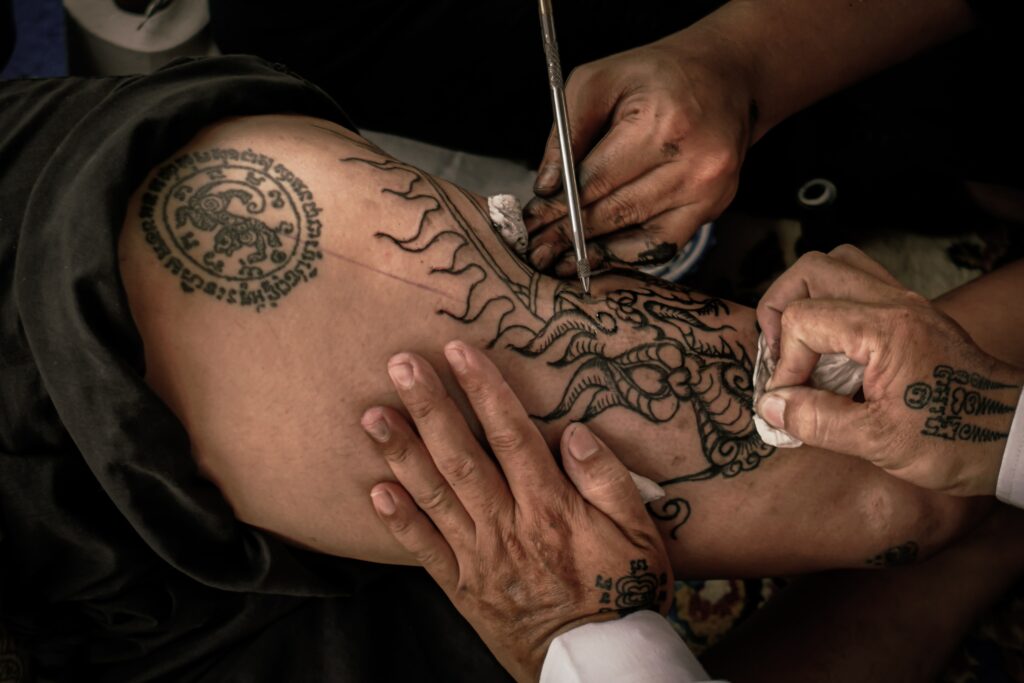 Tattoos are much more than just a fashion choice! For thousands of years, humans have marked themselves with tattoos — sometimes simple, sometimes elaborate, but always personal.
Educational institutions are now honoring this ancient tradition by offering courses on this age-old practice.
You'll look closely at tattoo practices of indigenous cultures and trace the development of this art form from ancient history to modern and post-modern cultures. 
11. Superheroes 🦸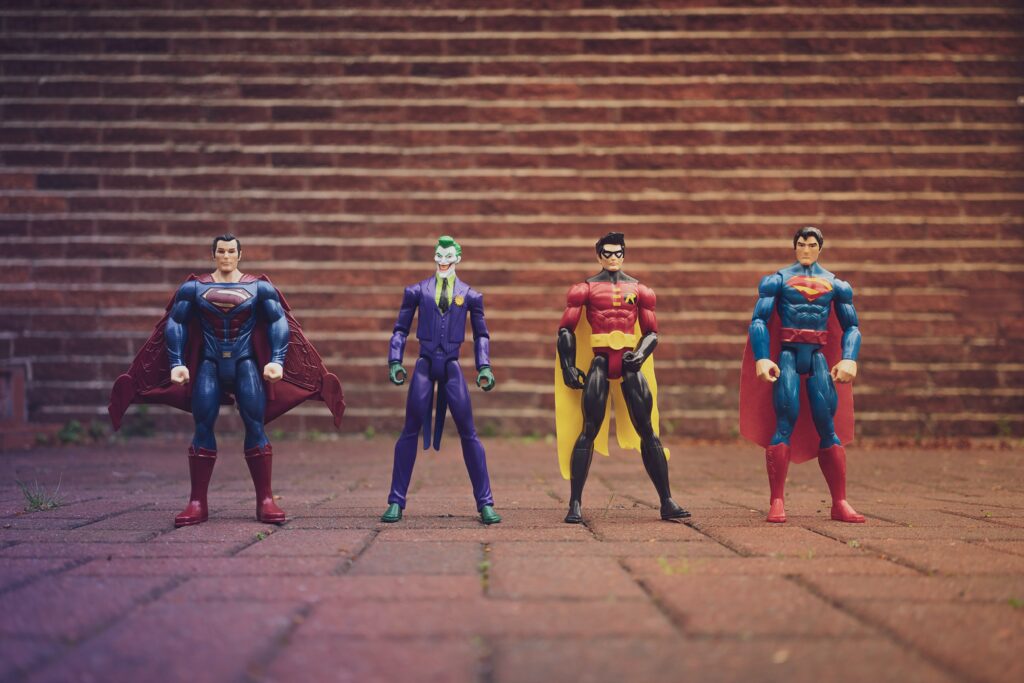 Do you know every line from The Dark Knight movie? Or perhaps your ideal vacation is a trip to Comic-Con?
Everyone loves a caped crusader who fights supervillains to save the weak and restore order and justice. Even colleges and universities!
Learn how superheroes shape our ideas of morality and how their stories answer enduring questions about power, disability, law, and the state.
Plus, enrolling in this course is a great way to share your interest with a community of superhero fans. 🤩
12. Conspiracy Theories 🕵️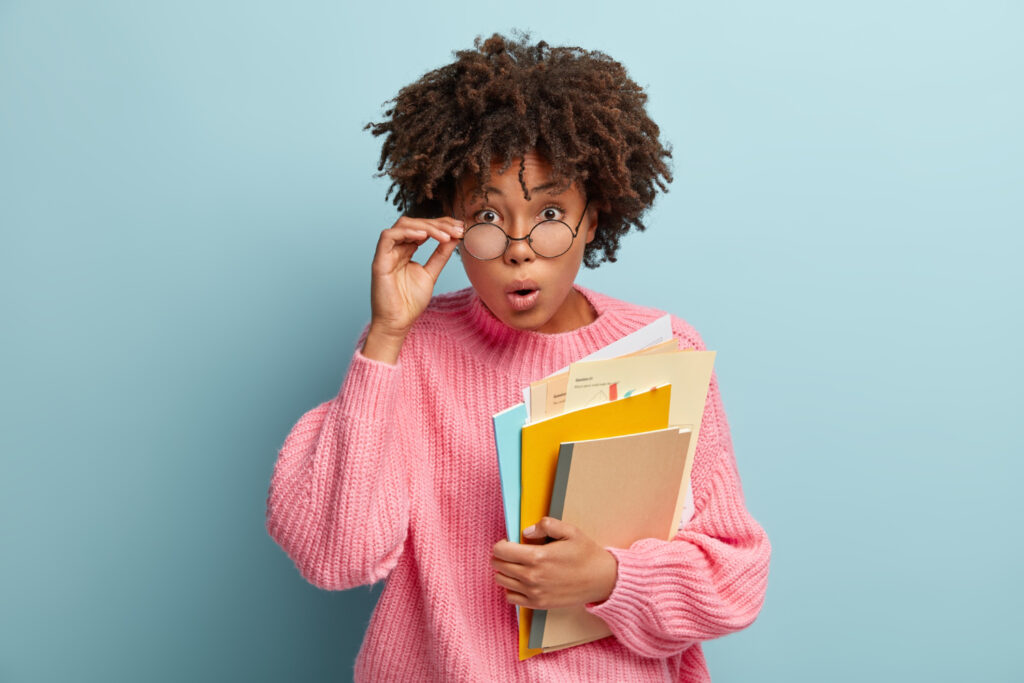 From UFO sightings to JFK's assassination, there are tons of conspiracy theories circling the internet.
But where do these often wild and outlandish ideas come from? With an entire course in conspiracy theories, you can find out!
You'll learn how these theories work and why humans are attracted to them. And, of course, you'll examine some of the most bizarre conspiracies from around the world. 🔍
13. Bagpiping 🎵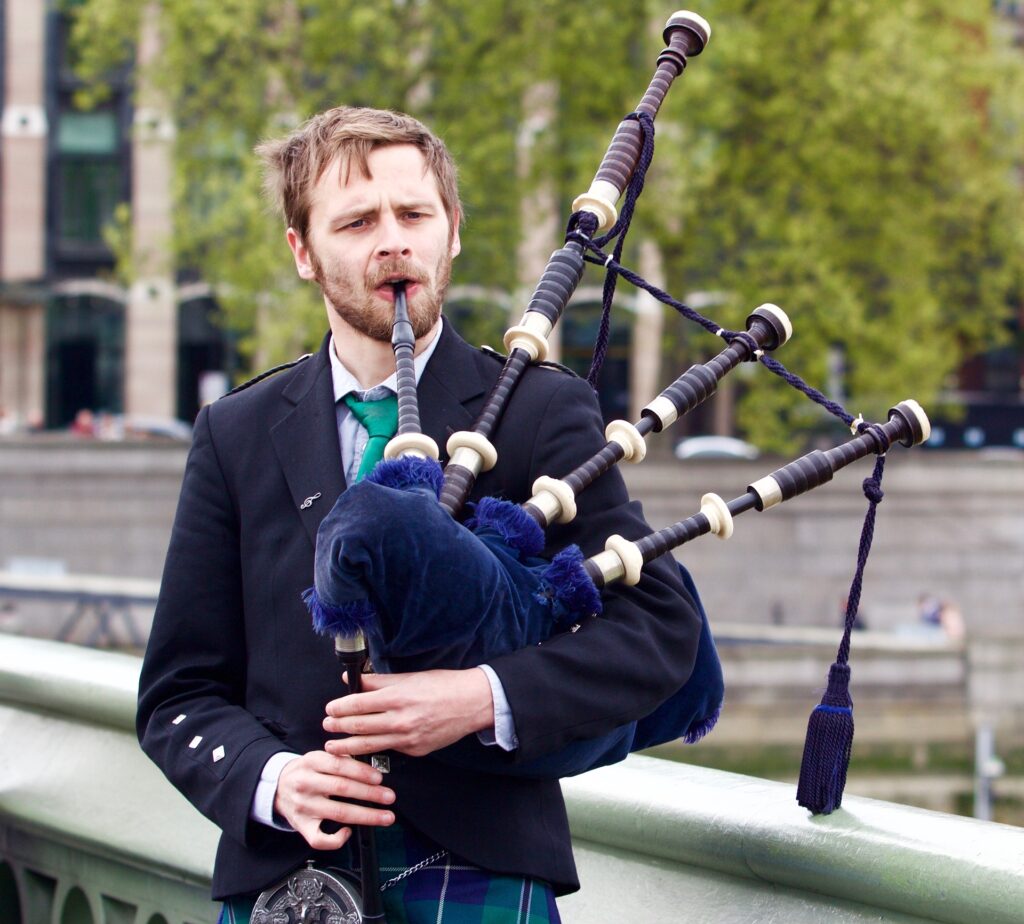 Learning a new instrument can work wonders for your brain, and learning the bagpipes is no exception.
Playing the pipes requires a lot of stamina, coordination, and fingerwork. Bagpipers also need to memorize all of their music.
Think you've got what it takes? In a bagpiping course, you'll start with playing the chanter (the starter instrument used when learning the bagpipes) before moving on to more challenging tasks such as reading music and tuning the instrument.
14. Food Fermentation 🦠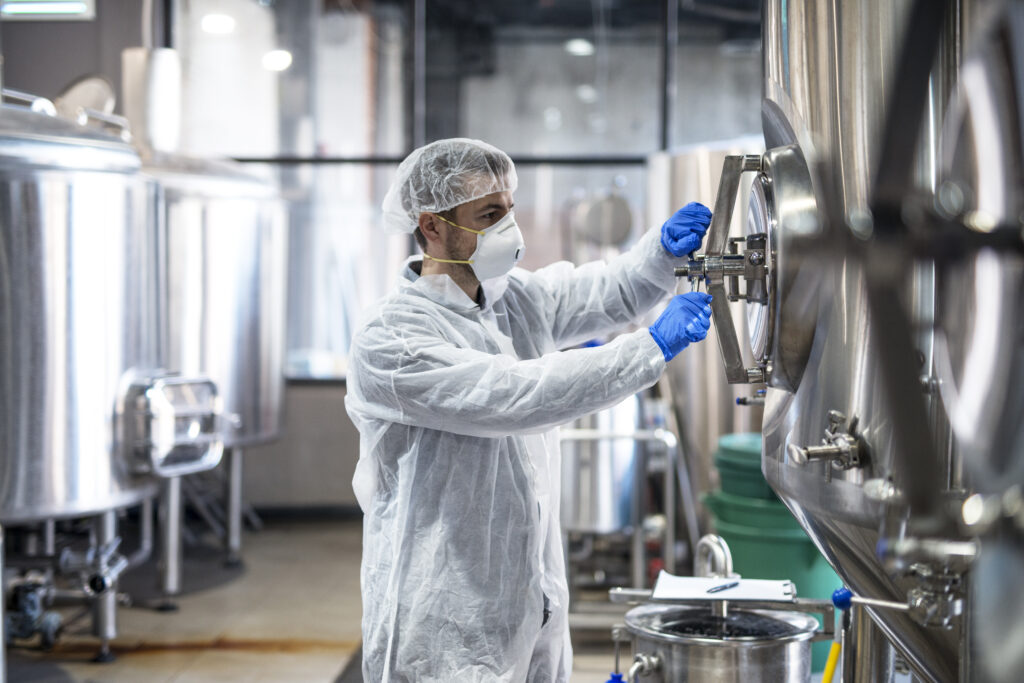 Believe it or not, many of the foods that we consume daily owe their flavors and characteristics to microbes. Before you get grossed out, let us explain!
Microorganisms such as yeast and bacteria interact with food to give it a pleasant taste, texture, and smell. This process is called fermentation.
So, whether it is the pizza slice you are saving for breakfast or the beer you had last night — you have a million microbes to thank!
A food fermentation course will help you discover the role science plays in food fermentation and teach you how to use microbial processes to make mead, sourdough, and tempeh.
15. Brewing 🍺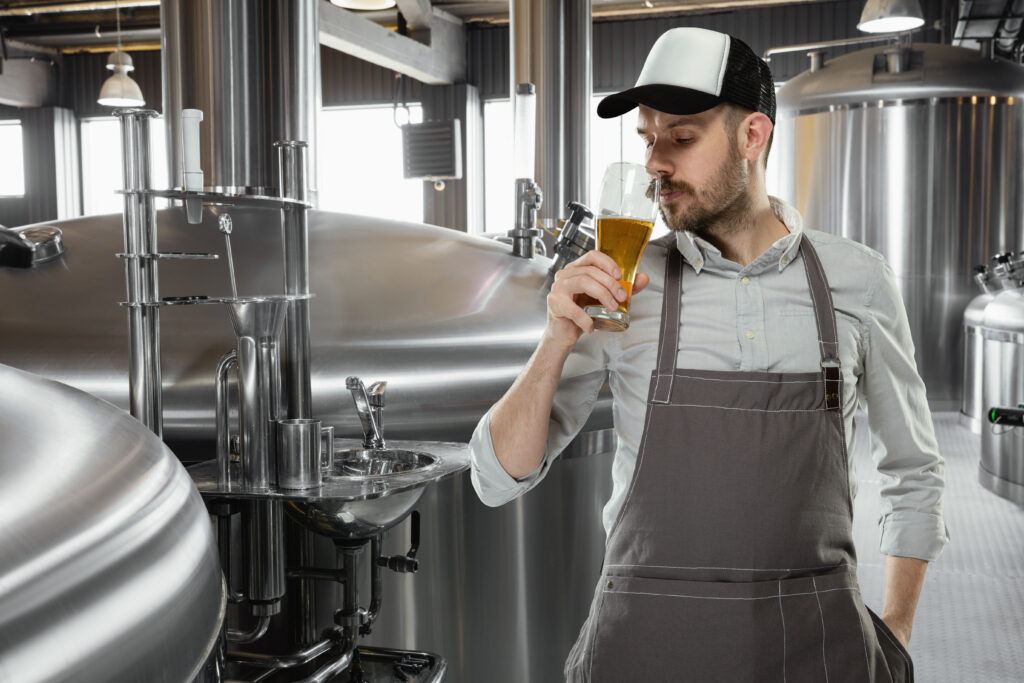 A course in brewing is the perfect choice for all those who take their beer seriously!
A brewing program teaches you everything you need to know about beer — from fermenting grains to the day-to-day operations of a brewery.
Aspiring brewmasters will also receive tips and tricks from industry-trained professionals on becoming successful in the alcohol industry.
Need more reasons to take this course? Besides being one of the coolest professions in the world, being a brewmaster is also a golden ticket to a well-paying career fetching up to $100,000 a year. 🤑
16. Puppet Art 🎭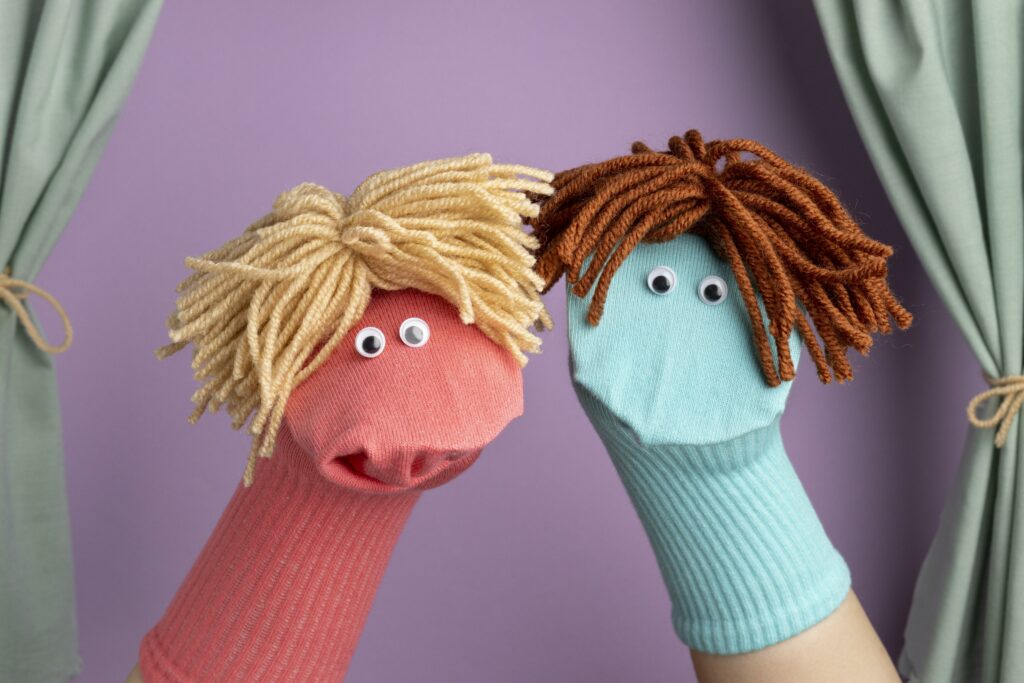 Sesame Street fans, this one is for you!
If you're a lover of puppet theater, you'll be happy to know that you can pursue your passion for this ancient art form through a college program.
Puppet art courses teach you the history and theories of puppetry. Work with trained puppeteers and upgrade your skills through classroom projects and first-hand attendance at puppetry events.
17. Winemaking 🍷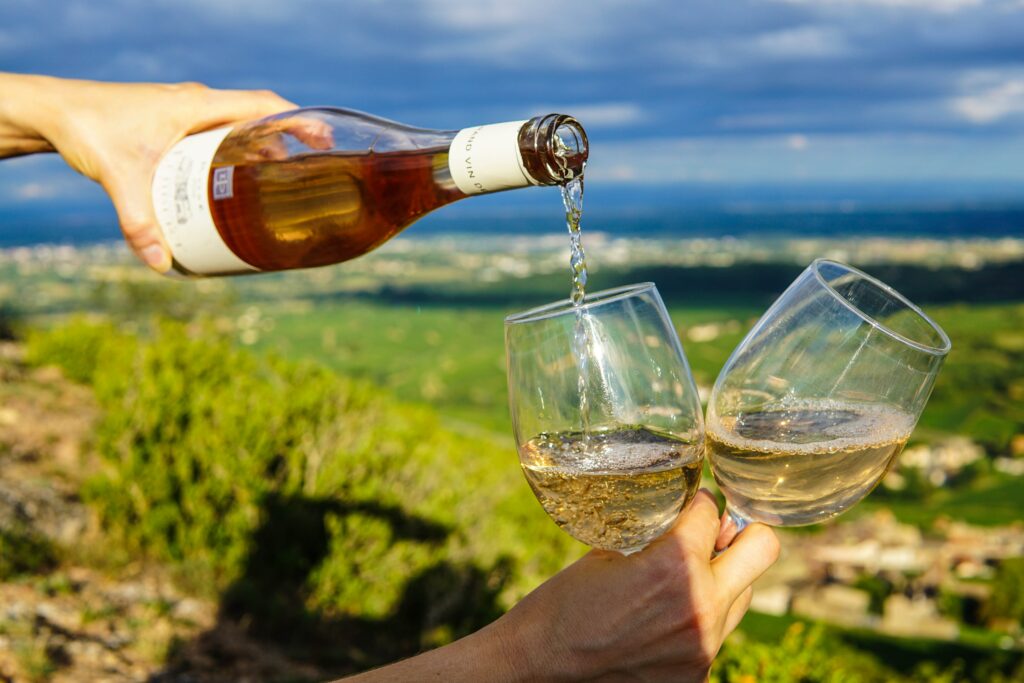 Maybe you made a spectacular batch of cherry wine last year that you haven't been able to replicate afterward. Or, perhaps you've been tasting wine for quite a few years now and feel you can distinguish a Pinot Gris from a Sauvignon Blanc!
Whatever your reason, a winemaking course will teach you everything about wine, from the cultivation of grapes to the microbiological processes that go into making wines, as well as winery management systems.
Consider, is there a better workplace than a vineyard? We'll leave the rest to you. 😉
18. Patternmaking for Dog Garments 🐕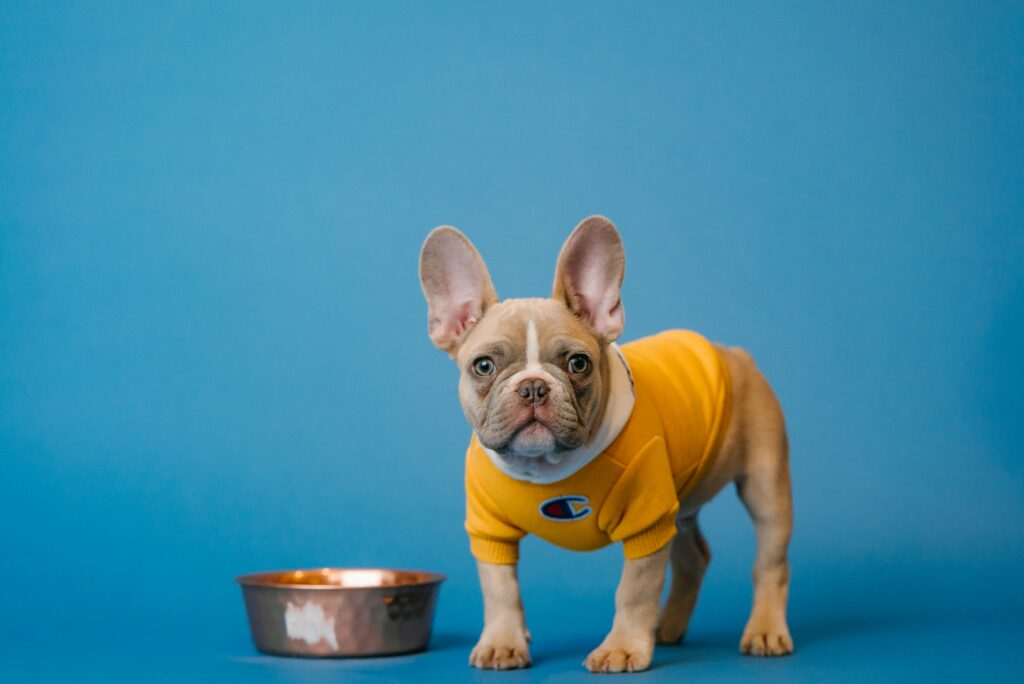 Do you want to show your pet some love by designing patterns for their coat? Or maybe you want to surprise them with a cute bow? There's a course to teach you all of that — no kidding!
In this course, designers will teach you how to make garment patterns for various dog body types.
You can use the skills learned in this class to work on your own creations. What's better, you don't need any sewing experience to enroll.
Think fashion is only for humans? Think again! 🐾
19. Joy of Garbage 🗑️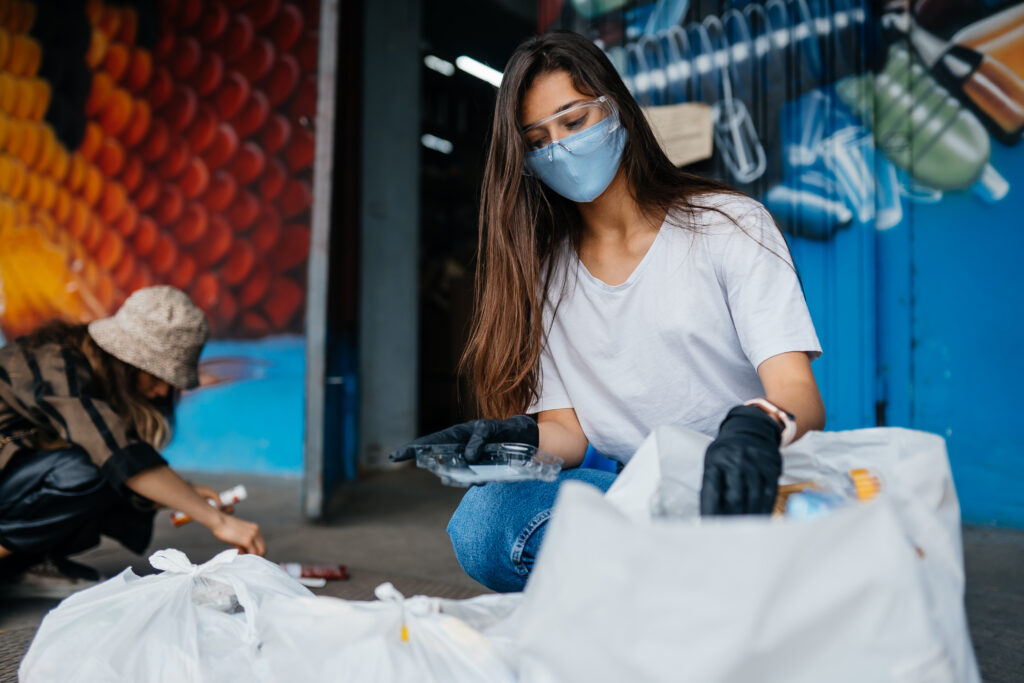 Did you know that adding herbs to your garbage can make it smell better? Of course you don't — you don't have thyme for that rubbish!
Jokes aside, this course is intended to teach students about the challenges related to waste management.
The classes are no laughing matter either. You'll dive into scientific concepts across chemistry, physics, and biology to understand environmental issues like nuclear waste disposal, recycling, groundwater pollution, and landfill design.
Think you'd survive a course on trash talk? 😉
20. Theme Park Management 🎢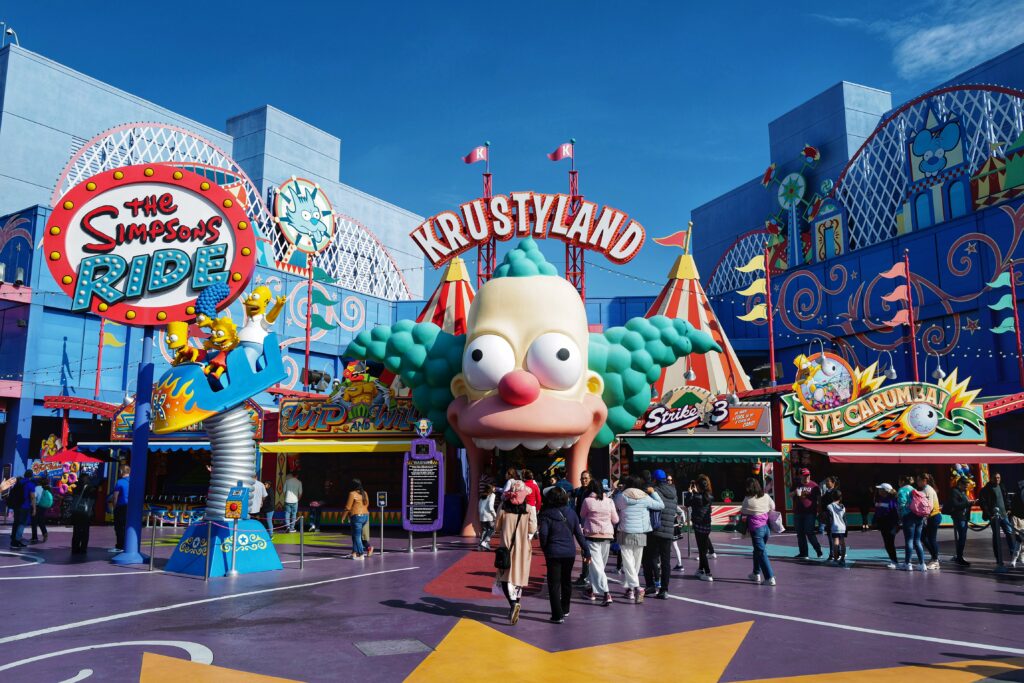 Would you prefer to intern in a boring office cubicle or "the happiest place on earth" (aka Disneyland)?
A degree in theme park management is a foray into the hospitality and leisure industries.
You'll take courses on operational issues and risk management in theme parks. Theme park leaders will also guide you on enhancing guests' experiences to ensure they have a fun-filled stay.
Who could say no to a class where your field trips are to Disneyland?
21. The Science of Harry Potter ⚡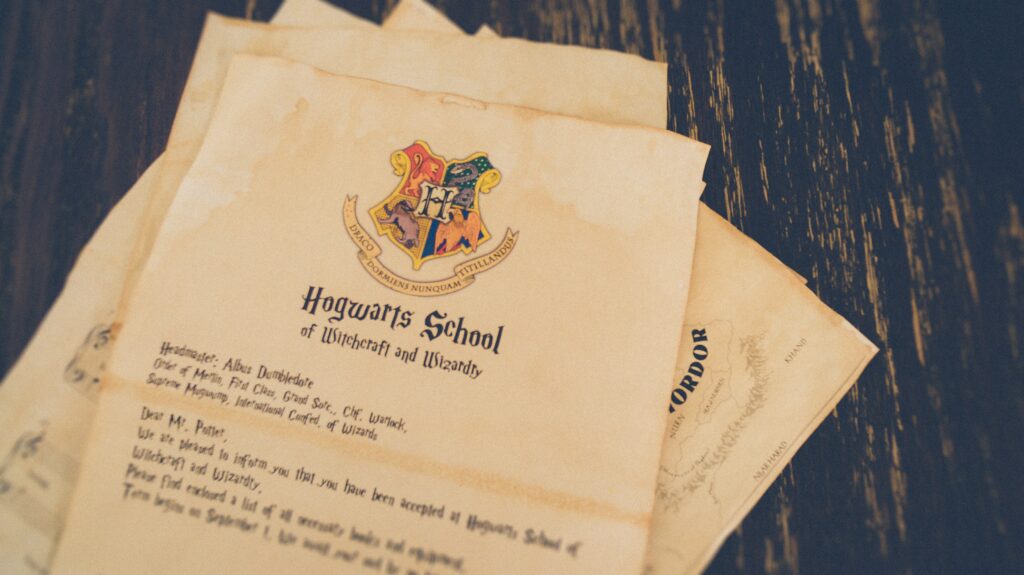 We've saved the best for last! If you're a Harry Potter fan (like us), a course on "The Boy Who Lived" will be less of a weird and more of a wonderful offering for you.
Explore the fascinating creatures and magical spells of this wizarding world through videos, presentations, and re-reruns of your favorite Harry Potter movies.
You will even get to experience Professor Snape's potions class by performing cool chemistry experiments!
From one Potterhead to another, you won't regret enrolling in this course. 😄
---
College is an excellent time to explore subjects you're passionate about, no matter how quirky!
Whether it's weird or just a little off-kilter, trying one of these bizarre college subjects may just bring some spice to your life.
Liked this list but want a fancy diploma to hang on your wall? Check out the most bizarre college degrees next!