Have you dreamed of starting a writing career since you were a kid? If your answer is yes, then listen up!
You need more than just a natural talent for the written word to break into this industry. Choosing a robust writing or English program could be the best thing you do to kickstart your career. But with thousands of schools across the country, how do you know which one is the right pick?
Don't stress, we've done the research so you can focus on writing the next Great American Novel. 😉
Here are 25 of the best US colleges for aspiring writers!
1. Emory University
There's a good reason why Emory seems to be part of every list of writing colleges — it has both a holistic and unique approach to developing great writers. The college's program allows you to develop your technique through intimate reading sessions with notable authors and writing contests that could seriously beef up your portfolio.
The university also has a beautiful, lush campus that's perfect for anyone looking to meditate their way out of writer's block. Have we mentioned that the state of Georgia is as vibrant and spirited as it gets? Whether it's food, sports, or interesting traditions — your environment is bound to inspire you!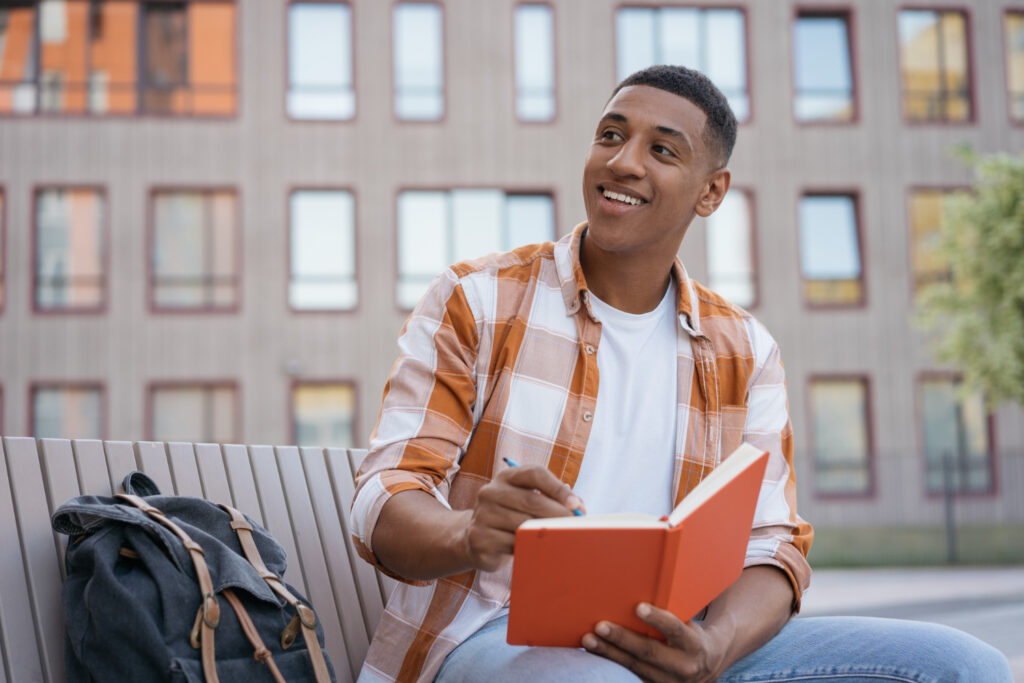 2. Columbia University
You wouldn't expect anything less than a top-tier creative writing program from an Ivy League school like Columbia — so it's a good thing the New York-based college lives up to the expectation!
Since this university has been home to big names like J.D. Salinger, Langston Hughes, Eudora Welty, Jack Kerouac, and Allen Ginsberg, be prepared for a rigorous curriculum. Columbia has intensive writing workshops, fellowships, and teaching opportunities to bring out the best in you. 
On top of that, the city is filled with publishing houses and has a buzzing community of talented authors, something that you can take advantage of when you graduate!
3. Northwestern University
A faculty roster filled with acclaimed authors has solidified Northwestern's claim as one of the finest writing college programs in the US. When you have published writers such as Sheila Donohue, Rachel Jamison Webster, and Chris Abani dissecting different literary genres and helping you perfect your craft, it's easy (and downright exciting) to show up to early morning classes.
Getting into this undergraduate program will rely on the quality of your submitted manuscript. But once you're in, there's so much to look forward to, like the school's Annual Writers' Festival. This campus event allows students to interact with three guest writers and attend public readings, conferences, and writing classes.
4. Oberlin College
Collaboration and creativity are fostered at this small liberal arts college, where creative writing has become an independent academic discipline.
Oberlin features dozens of courses designed to help new writers flourish, no matter their backgrounds or competencies, such as race and poetic innovation, digital storytelling, and false documents. Whether you've loved writing all your life or found a passion for it more recently, no one will be left behind in this program. 
Another upside of choosing this writing college is its RISE opportunities, which offer students access to exciting research openings, internships, and part-time jobs around the world.  
5. Hamilton College
Who says small colleges won't get you anywhere? Hamilton prides itself on being home to literary great Ezra Pound alone. But it's the school's emphasis on small-sized classes, where the exchange and development of ideas are heightened, that produces proficient writing majors. 
The arts are truly celebrated at this writing college, with comprehensive courses tackling social and institutional hierarchies, history, and intermedia. Visit the school's performing arts series to witness your fellow artists do their thing, whether that's dance, music, or theater.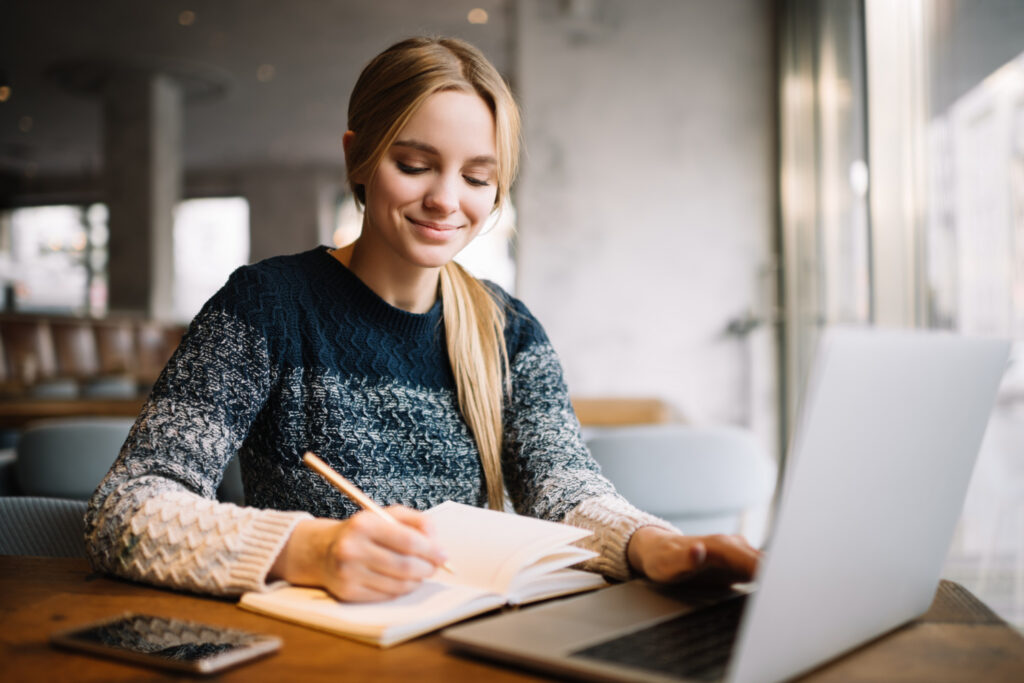 6. Stanford University
When you think of Stanford, a degree in research or engineering is usually what comes to mind. But surprise! The college also has an incredible creative writing program, thanks to the efforts of 1972 Pulitzer Prize winner Wallace Stegner.
Stanford's Stegner Fellowship is a unique writing program offering 10 two-year fellowships (split between fiction and poetry) to fellows as they undergo intensive workshops to master their craft. While you won't get a degree out of it, you will receive a stipend, and tuition is shouldered by the university.
This college's undergraduate writing program also features three minor tracks in prose, poetry, and fiction into film, with courses like graphic novel writing, fiction into film, and young adult fiction offered each year.
7. University of Iowa
If there's one thing that will make the University of Iowa your top choice for writing colleges, it'll be the Iowa Writers Workshop. 
This program was the first creative writing program on offer here in the US, with notable alumni like poets Dylan Thomas (Do not go gentle into that good night) and Robert Frost (The Road Not Taken). If you aren't convinced yet, The Atlantic has called this two-year graduate degree "the best-known, most-established writing program in the country." 
This university is also filled with impressive campus opportunities that can bring color to your academic journey, such as the Summer Writing Festival and the Patient Voice Project.
8. Dartmouth College
What do Shonda Rhimes (Grey's Anatomy, Scandal) and Mindy Kaling (The Mindy Project, The Office) have in common? Great writing careers — and the fact that they both studied at Dartmouth College.
The New Hampshire-based school created its comprehensive English and creative writing program with only one thing in mind: to help students become capable writers and build their confidence step by step.
Dartmouth has a nice selection of writing courses that differ each semester and creative writing awards, including the Sidney Cox Memorial Prize and the Academy of American Poets Prize, that undergraduates can compete for. 
9. Brown University
If you want to learn screenwriting, digital and cross-disciplinary writing, and much more, Brown is the way to go! But apart from having a stellar graduate and undergraduate curriculum, Brown also boasts a vibrant literary community that provides students with a continuous stream of readings, festivals, and performances.
Its strong liberal foundation exposes emerging writers to relevant voices and perspectives in the current literary landscape. On top of that, Brown also has courses tackling new media such as political drama, electronic writing, and innovative narrative.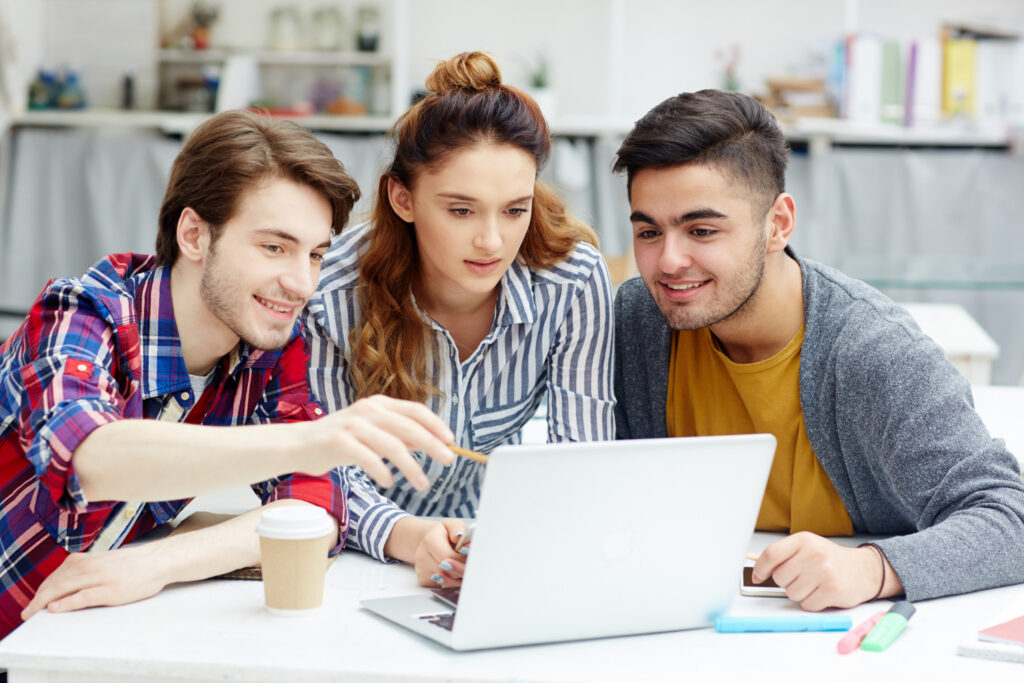 10. Washington University in St. Louis
Another excellent option for aspiring writers is to earn a Certificate in Creative Writing or join the MFA program at Washington University. Why? Because you could be taught by National Book Award finalists, Guggenheim Fellows, and National Book Critics Circle Award winners!
Admissions to this college writing program can be pretty competitive since they only accept five students per track (fiction, creative nonfiction, and poetry). But once you're in, you'll become part of a close-knit community that can still be felt even after you graduate.
The campus also has plenty to offer, including a well-known student newspaper and a prime location connecting you to Forest Park and local museums, perfect for when you need a little break from your studies.
11. Johns Hopkins University
The writing program at Johns Hopkins is a hidden gem. Sure, the Maryland-based university is known for its STEM-related disciplines, but it also has a great and flexible curriculum for students looking to master storytelling through the written word.
While challenging, courses at Johns Hopkins are designed to squeeze the best out of you. This has been proven by the sea of prolific poets, novelists, and screenwriters produced by the school, namely A Nightmare on Elm Street's Wes Craven, Growing Up's Russell Baker, and Love Medicine's Louise Erdrich.
12. Massachusetts Institute of Technology
Are you surprised that MIT has a solid writing program on top of its reputation for excellence in engineering and physical sciences? The top-tier school can also offer you the best of both worlds with its graduate program in science writing.
The curriculum introduces students to fundamental research and reporting skills as they learn how to make science accessible to the masses. This highly-selective program gives you a chance to publish science-related works, including documentaries, data visualization projects, radio shows, and long-form content.
What's even better is that the lively Cambridge campus is a great place to arouse your creativity and quite simply write better. Plus, the 22 institutional libraries found in the city offer a good respite for literature lovers or hard-working science researchers.
13. Colorado College
Get ready for an intensive, multi-level approach to writing with Colorado College. Thanks to its innovative block plan structure, where students only face one class for three-and-a-half weeks, you will quickly master each discipline that interests you.
Feeling low on creativity? Take a walk at one of the seven national parks nearby, where you can find secluded spaces perfect for reflection and discussion (even if you're by yourself).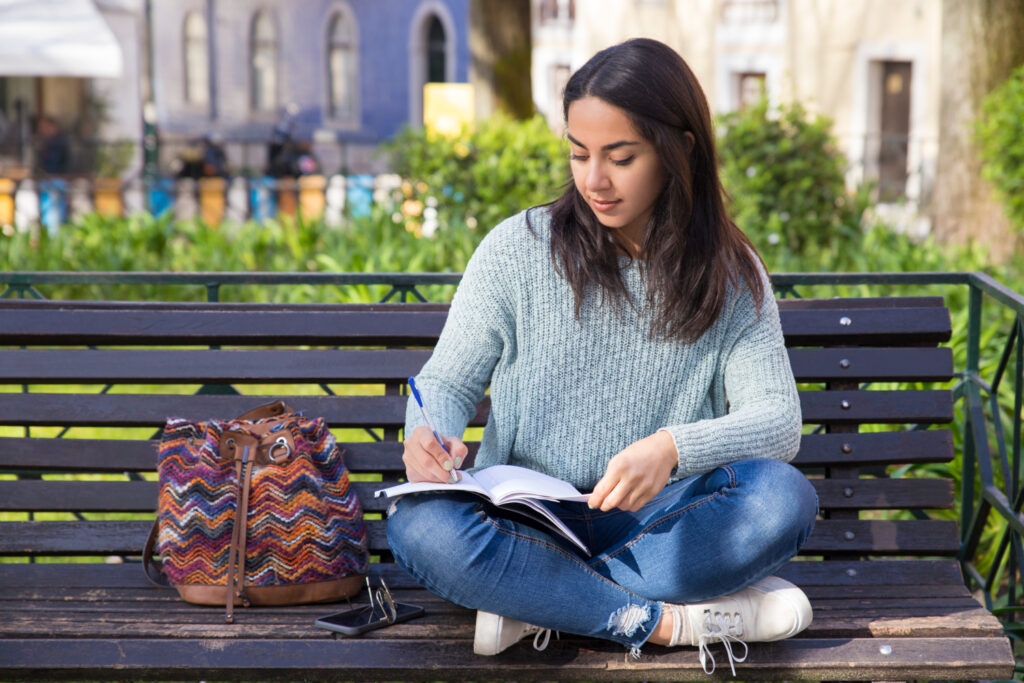 14. Brandeis University
If you want to get a handle on creative writing, your work must go through the wringer so it can improve. At Brandeis, you'll be exposed to a rigorous curriculum and a renowned writing center to help you get started.
As soon as you get into the college's creative writing program, take advantage of one-on-one sessions with supportive graduate-student consultants. With this peer-to-peer appointment, you can get your work dissected and sort out any writing issues with your structure, style, punctuation, or syntax.
15. University of Virginia
For writers hoping to concentrate their studies on poetry or prose, the University of Virginia is a great pick. Whether you're a full-fledged English major or a Science freshman interested in poetry, its undergraduate program can certainly accommodate you.
The college also has a stellar MFA program that accepts five students for poetry and five for prose. Apart from this school having terrific professors, graduate students receive $20,000 in fellowships or income each academic year.
Students also learn from visiting lecturers who take residence in the school for one week and offer craft talks and one-on-one manuscript consultations (where an MFA student's work is given to visiting writers one week ahead).
16. Colby College
At Colby, students are introduced to a strong culture of writing, teaching them to be skillful and effective in multiple genres. The college's writing program provides students with expository writing workshops, writing labs, and word references forums to build their ability to communicate thoughtfully and skillfully.
Among the impressive resources available at Colby is Farnham's Writing Center, where great writing is fostered through peer and faculty support. Working with peer writing tutors from the brainstorming phase to the final version is bound to make you a better writer!
17. Kenyon College
Kenyon's mission is to nurture future poets and fiction writers, and it's certainly achieved this with notable alumni like The Fault in Our Stars' John Green and Seabiscuit's Laura Hillenbrand.
This program's main draw is the Kenyon Review, the college's world-renowned literary magazine that offers highly coveted workshops and internships for student writers. Each year, a select number of faculty from Kenyon also teach workshops on poetry and prose for students in the English program.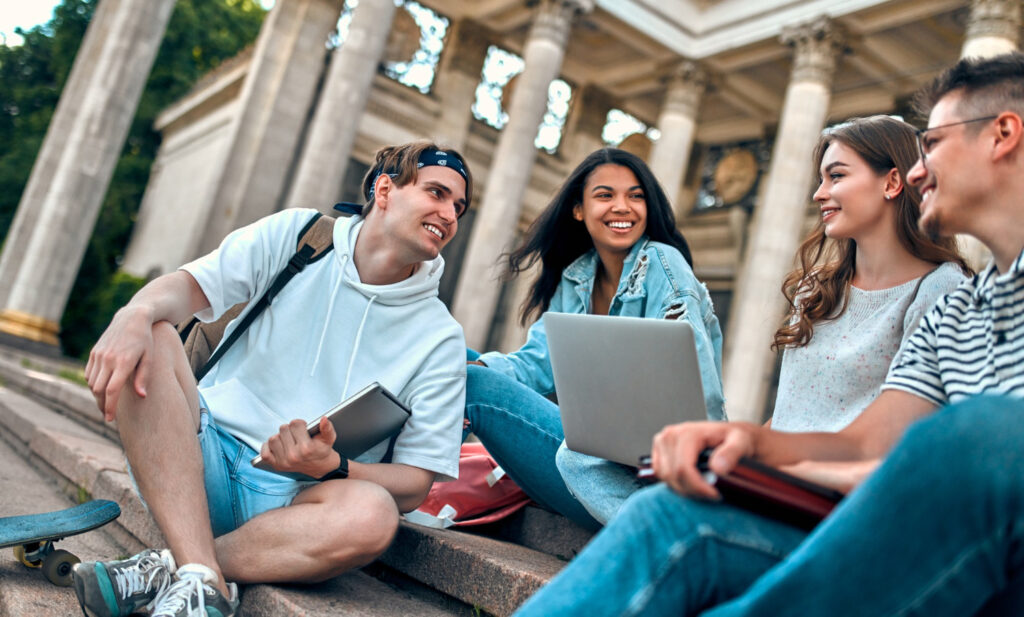 18. Beloit College
No matter how much you love writing, mastering this craft can be challenging. That's why Beloit's writing program is designed to support students of all kinds in their writing journey.
At the college's writing center, tutors approach their students' learning with the understanding and consideration that everyone has different strengths and capabilities. With this hands-on mentorship comes a range of other great learning resources, like literary journals and student publications, that give you the chance to gain practical experience outside the classroom.
19. University of Texas-Austin
This university's three-year MFA program steals the show when it comes to creative writing. Known as the New Writers Project, this graduate-level degree only accepts a dozen students (with full funding) and hosts symposiums to connect them with editors and agents.
The New Writers Project also invites guest writers like Bluets' Maggie Nelson, Voyager's Srikanth Reddy, and Notes from No Man's Land's Eula Biss to interact with graduate students.
But if you want to spend less time concentrating on fiction, poetry, and short stories? The University of Texas-Austin's Certificate in Creative Writing or its Honors option is for you! 
20. Goddard College
Goddard College takes the gold when it comes to having a varied creative writing offering! This unconventional college writing program welcomes writers interested in screenplay writing, graphic novels, dramatic writing, libretto, speculative fiction, memoirs, and other hybrid genres.
Trusting its students' capabilities, Goddard was the first college to offer low-residency BFA and MFA creative writing degrees. This means that students are only required to complete an eight-day residency, where they can attend one-on-one sessions with advisors or participate in literary events on campus, before being able to complete the rest of their education at home.
21. Bucknell University
Although this college also boasts courses on comedy and satire, the human impact on the environment, and prose, Bucknell is renowned for its poetry offering. The Stadler Center for Poetry hosts the annual Bucknell Seminar for Younger Poets, which awards deserving students full-tuition scholarships.
It also has the Philip Roth Residence Program named after Bucknell's famous alumnus himself. Authors writing their first (or second) book are allowed to lodge in the Poets' Cottage with a hefty $5,000 stipend as they work, but the program only lasts for four months.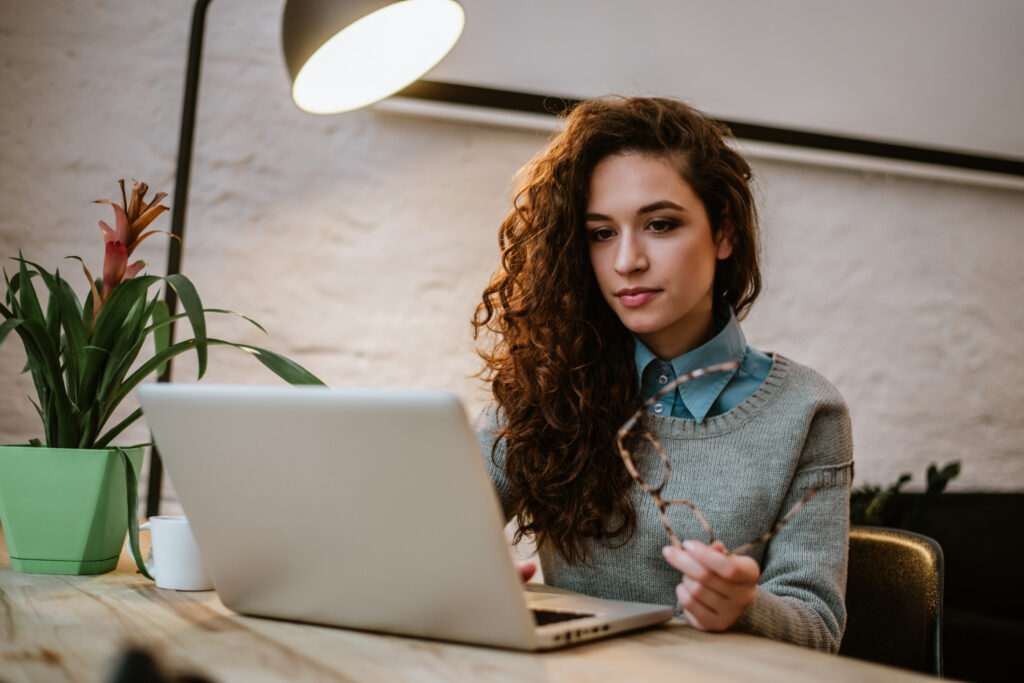 22. New York University
The star-studded core faculty at NYU's creative writing program should be enough to get you on board with this college! Imagine learning the fundamentals of writing from award-winning poets, novelists, short story writers, and memoirists such as Joyce Carol Oates, Zadie Smith, Darin Strauss, Edward Hirsch, and Katie Kitamura.
Plus, with this program, you also get a shot at Writers in New York, a prized summer program that takes place at a townhouse in Greenwich Village where the likes of E.E. Cummings, James Baldwin, Willa Cather, and Mark Twain lived and worked.
23. University of Michigan
Tagged as the best public university in the US, Michigan's fantastic Helen Zell MFA Program exposes graduate students to several top-notch writers through a series taught by critically-acclaimed authors (who wouldn't want to hear from Kazuo Ishiguro, Alice McDermott, Angela Flournoy, and Edward Hirsch?). 
Undergraduates can also apply for admission to a creative writing sub-concentration or a minor and partake in the prestigious Avery Hopwood Awards, one of the country's most famous student writing prizes.
24. University of Miami
For aspiring writers interested in expressing themselves in a language other than English, the creative writing program at the University of Miami's curriculum is uniquely inspired by nearby multilingual communities. Polyglot writers are encouraged to explore literature in their own languages.
This university also welcomes double majors so that students can pursue their love for the craft on top of their other interests. Miami's also great because this campus is jam-packed with extracurriculars that students can jump on to hone their skills. Mangrove, the school's literary magazine, allows students an opportunity to perform their original work through hosting contests and mic nights.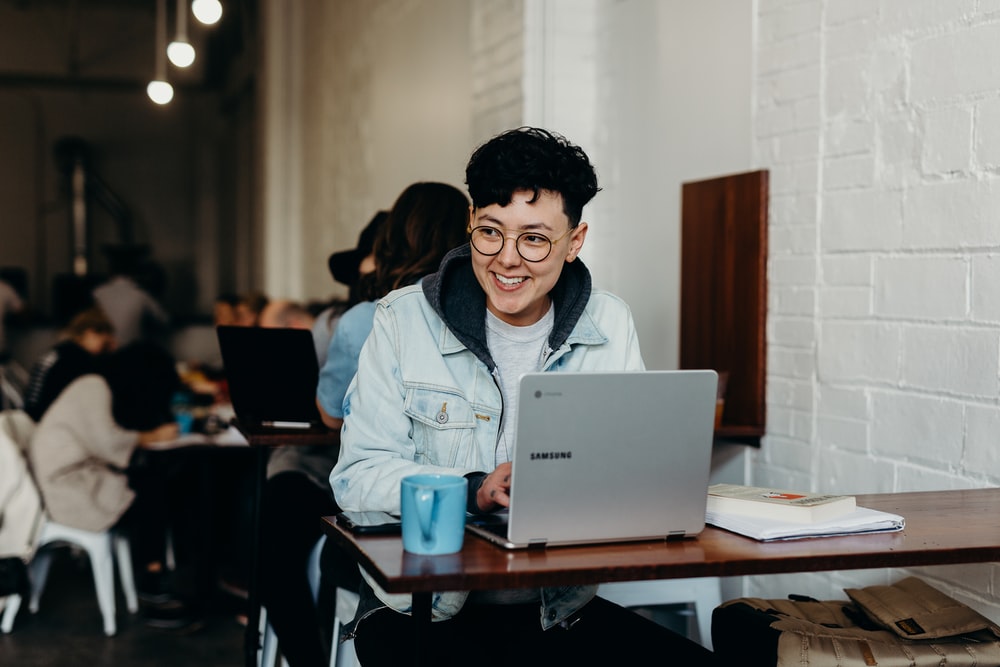 25. Hamline University
Minnesota residents with a passion for writing consider this small university in Saint Paul a haven for creatives. Why? Because this college is home to the only bachelor's degree in this field in the entire Twin Cities region (and the only one in the state offered by a private institution). 
Hamline has three fine arts degrees for aspiring authors: a BFA and MFA in Creative Writing, plus a low-residency MFA in Writing for Children and Young Adults. These courses cover a range of literary genres that enable students to gain a diverse knowledge of the practice.
---
Writing requires dedication, passion, and a conducive environment where your talents can flourish. All the schools on this list have built outstanding creative writing programs but choosing what suits you best is important.
Make sure the school you pick can help you reach your full potential. Good luck!