Two Baylor University Professors Win Baylor Centennial Professors Award
Two Baylor University professors have been named 2019 Baylor Centennial Professors, according to a release from the university.
Laine Scales, a professor in the Diana R. Garland School of Social Work, and Sarah Gilbreath Ford, a professor of English in the College of Arts & Sciences, both received the $5,000 grant from the Centennial Faculty Development Review Committee to work on projects contributing to Baylor's academic growth.
Scales will use the grant to write a biography of Jewell Legett Daniel, a Baylor graduate and missionary to China from 1909-1926. She plans to conduct research in the Southern Baptist Historical Library and Archives in Nashville, Tennessee, and at The Southern Baptist Theological Seminary in Louisville, Kentucky to compile the biography.
"It's an honor that the Class of 1945 looked ahead and determined we need to make opportunities for professors to do research that will impact the classroom," Scales said.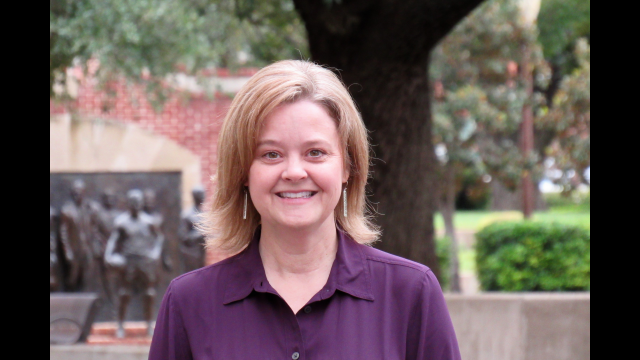 Ford, who recently finished a book on gothic depictions of slavery, will use her grant funding to analyze and photocopy drafts of several of Eudora Welty's short stories by traveling to the Eudora Welty Archive at the Mississippi Department of Archives and History in Jackson, Mississippi.
"I have spent most of my career writing about southern literature, and a lot of my individual articles are on Eudora Welty, but I've never had the chance to spend time in the archives, and I've not written a book on Eudora Welty," Ford said.
The award was originally created by the Baylor Centennial Class of 1945 to support faculty development. It typically funds international or domestic travel for study or research purposes.
Baylor University Gets $100 Million Gift to Bolster Academic Initiatives