What makes college towns attractive to students? Hint: it's not just the academic offering or work opportunities. It's all about the vibrant social life that an area has to offer. 🥳
To make sure that you have a fantastic time in college — both on and off-campus — consider choosing one of these 25 college towns that offer the best social life in the country.
1. Ann Arbor, Michigan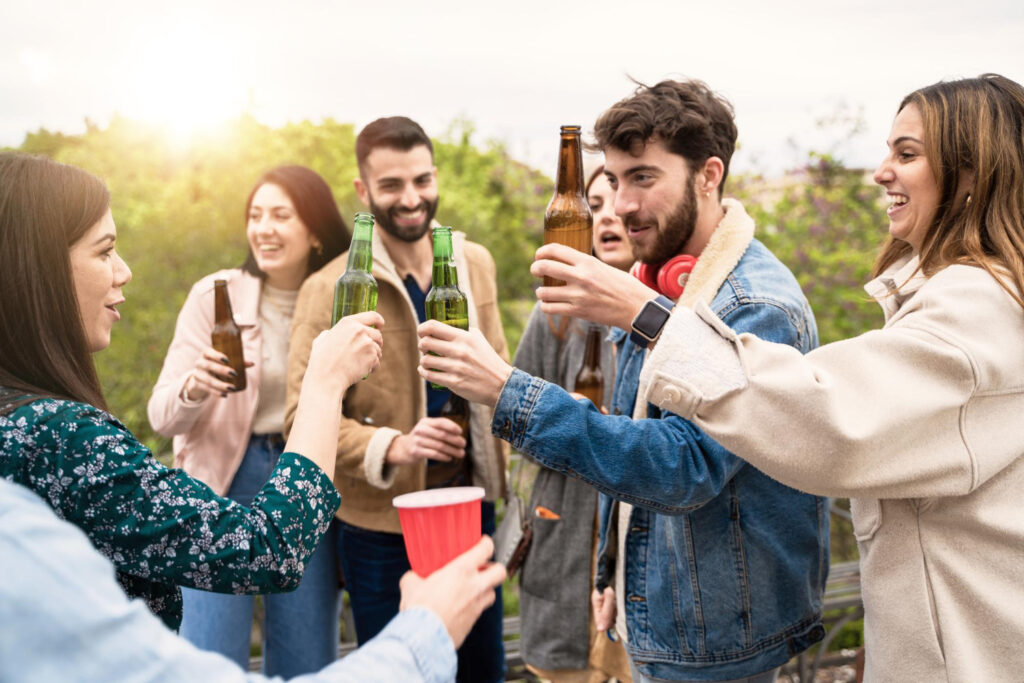 Ann Arbor ranked as the best college town in 2021 because it provides a variety of academic opportunities as well as a fun, social student environment.
Home to the University of Michigan, this quirky and laid-back city is filled with restaurants, watering holes, and plenty of nature trails. 
Enjoy a football match on Saturdays at The Big House or spend a quiet day with a date in the rolling hills of Nichols Arboretum; every corner of Ann Arbor offers a unique experience.
👥 Population: 329,000
🧑‍🎓 Student population (2019): 49,262
2. Austin, Texas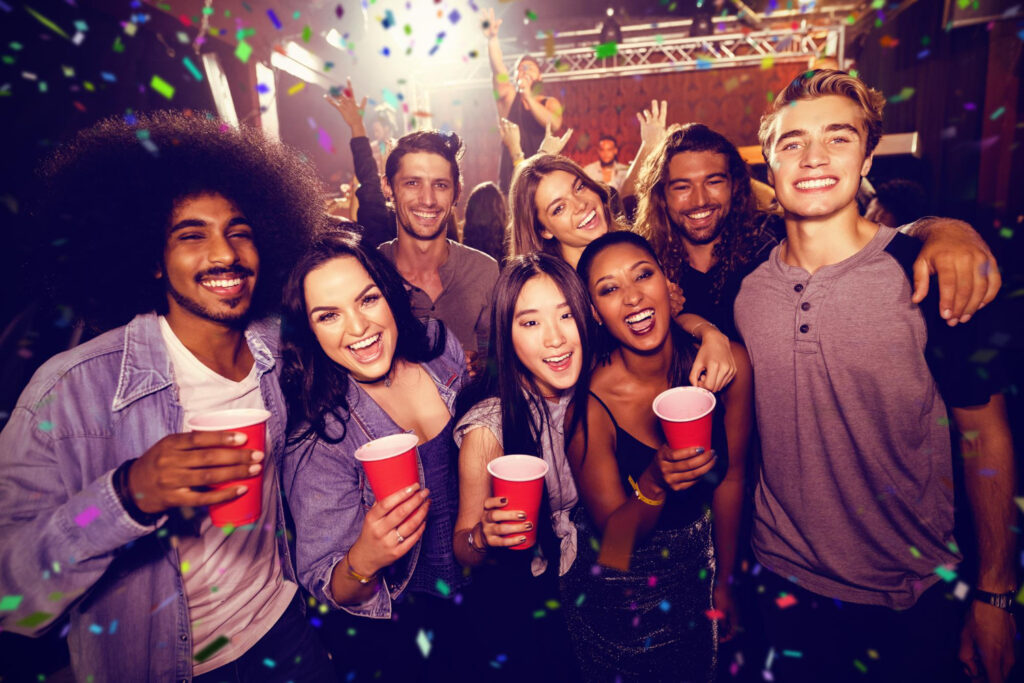 With more than 200 venues and dozens of shows to choose from every day, Austin lives up to its reputation as the Live Music Capital of the World. 
Add to this a cosmopolitan culture and wallet friendliness, and the University of Texas' neighborhood is easily one of the best college towns in the country.
You can hang out with your group on Dirty 6th Street, which is lined with dive bars and delicious food trucks, or make new friends (and perhaps discover new interests) through the school's impressive 1,100 student organizations. 
Everything's bigger in Texas — and that includes social life!
👥 Population: 973,720
🧑‍🎓 Student population (2019): 106,006
3. Provo, Utah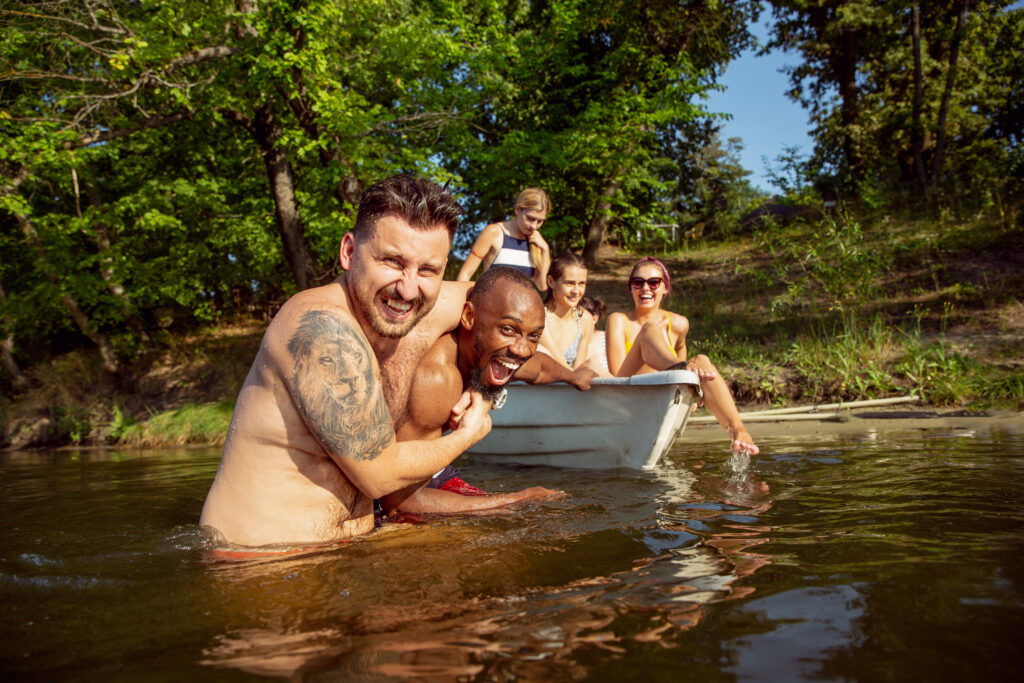 Home of Brigham Young University and several other Utah colleges and universities, Provo is an adrenaline seeker's wonderland. Plus, it doesn't hurt that Provo is one of the most affordable college towns in the country. 😉
If you are looking for ways to beat the Utah heat, you can go ice skating at Peaks Ice Arena or swim until your legs go numb in the Provo River.
Not the adventurous type? We recommend you grab a drink with your friends at the Sundance Owl Bar — a restored 1890s bar that was once a favorite haunt of famed train and bank robber Butch Cassidy. 
👥 Population: 793,000
🧑‍🎓 Student population (2019): 36,387
4. Orlando, Florida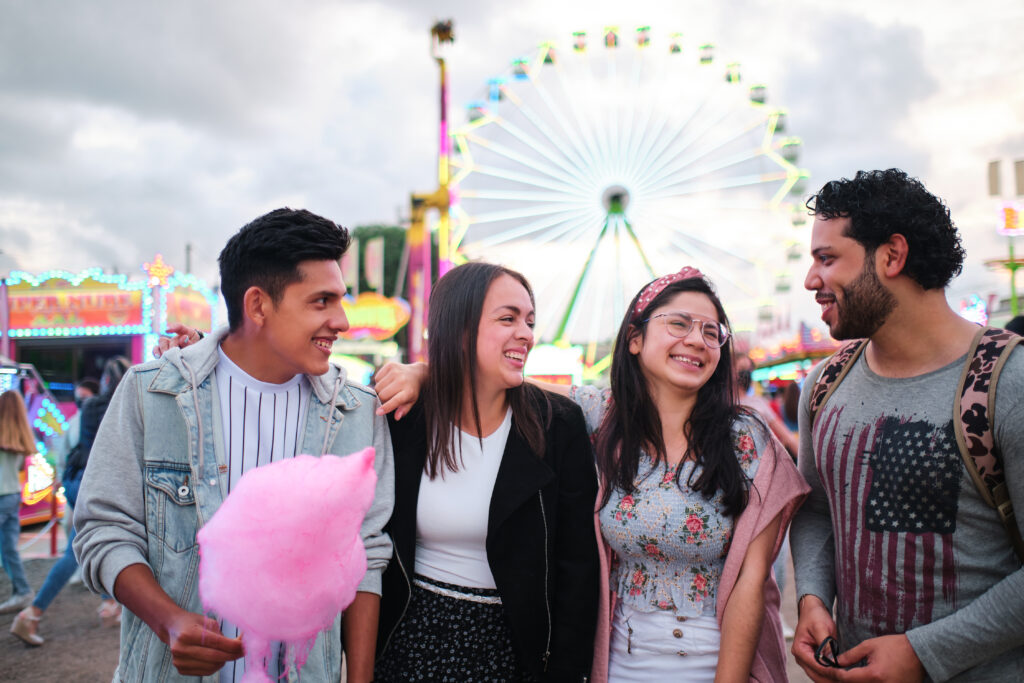 From the world-famous Wizarding World of Harry Potter to Universal Studios, Orlando offers some of the best amusement parks in the world. No wonder students flock to this college town! 
If theme parks aren't for you, you can check out live music events at the House of Blues or share a few laughs at Pointe Orlando — an improv comedy club that has served as a launchpad to fame for iconic comedians such as Robin Williams, Adam Sandler, and Jerry Seinfeld. 
Home to the University of Central Florida, Orlando is also a top choice for students due to its ideal cost of living and promising job market (if you're planning to stay there after graduation). 
For those on the lookout for opportunities to connect with new people, this school also has nearly 50 Greek life organizations.
👥 Population: 315,324
🧑‍🎓 Student population (2019): 51,064
5. Oxford, Ohio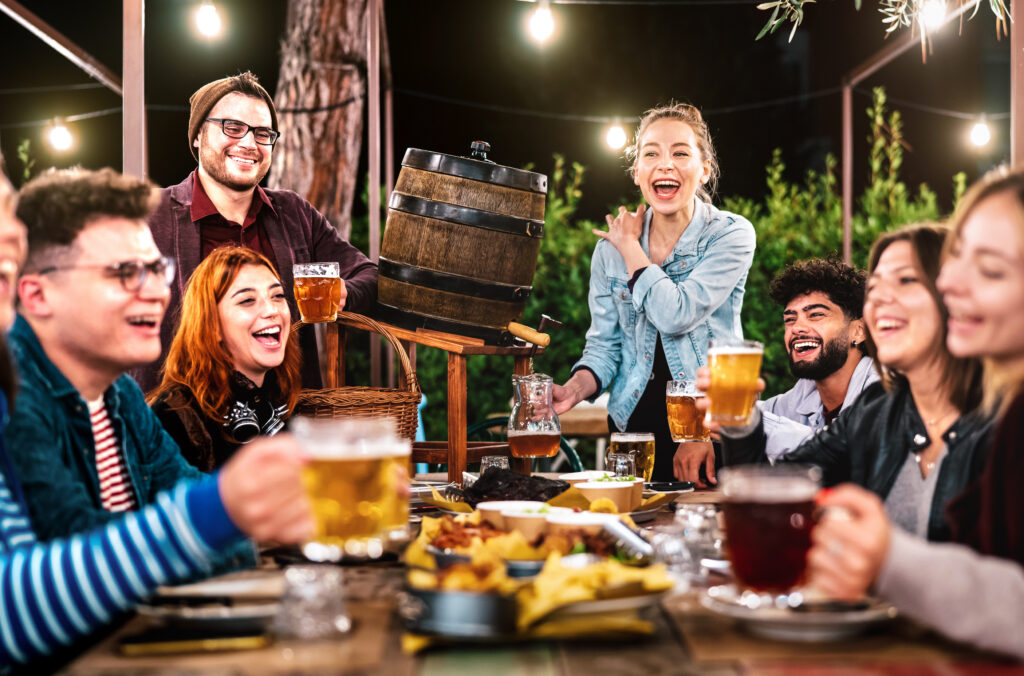 If your idea of the perfect college town is one offering bustling nightlife, you will love Miami University's hometown in Oxford, Ohio. 
This small but charming college town is packed with bars, pubs, and highly-rated food joints. 
Craving waffles at 2 am? Skipper's is a late-night Oxford staple. 🤤 Want to party into the night? Head to The Woods, lovingly called "New Bar" by its regulars. 
Not fond of partying? Grab your friends and go camping at the Hueston Woods State Park or enjoy a nature trail in Bachelor Loop. There's no shortage of fun things to do in Oxford. 
👥 Population: 22,700
🧑‍🎓 Student population (2019): 19,716
6. Gainesville, Florida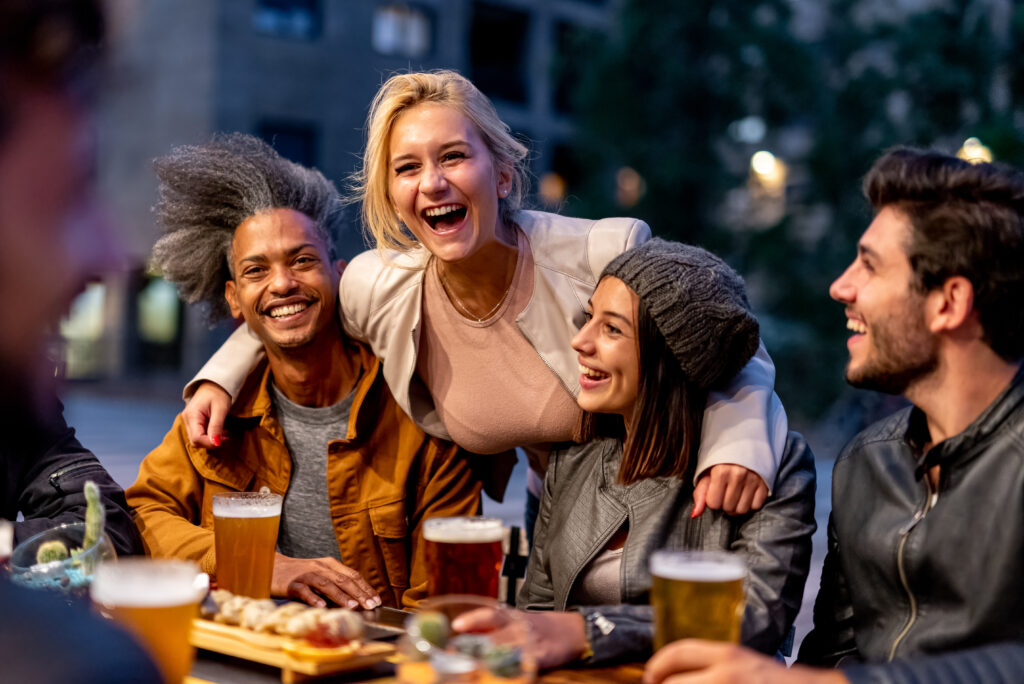 Want to make the most out of college life in the sunshine city? We recommend starting with downtown Gainesville's malls, markets, and nightclubs!
The Hippodrome Theater hosts plays and movies all year round, and the Swamphead Brewery offers excellent craft beers to share with your new college buddies. 🍻
For those who want a great social life but don't want to set foot off the campus, the University of Florida in Gainesville hosts 65 Greek organizations that put on fantastic events and also offer community service and on-campus leadership opportunities.
👥 Population: 134,661
🧑‍🎓 Student population (2019): 56,526
7. Scottsdale, Arizona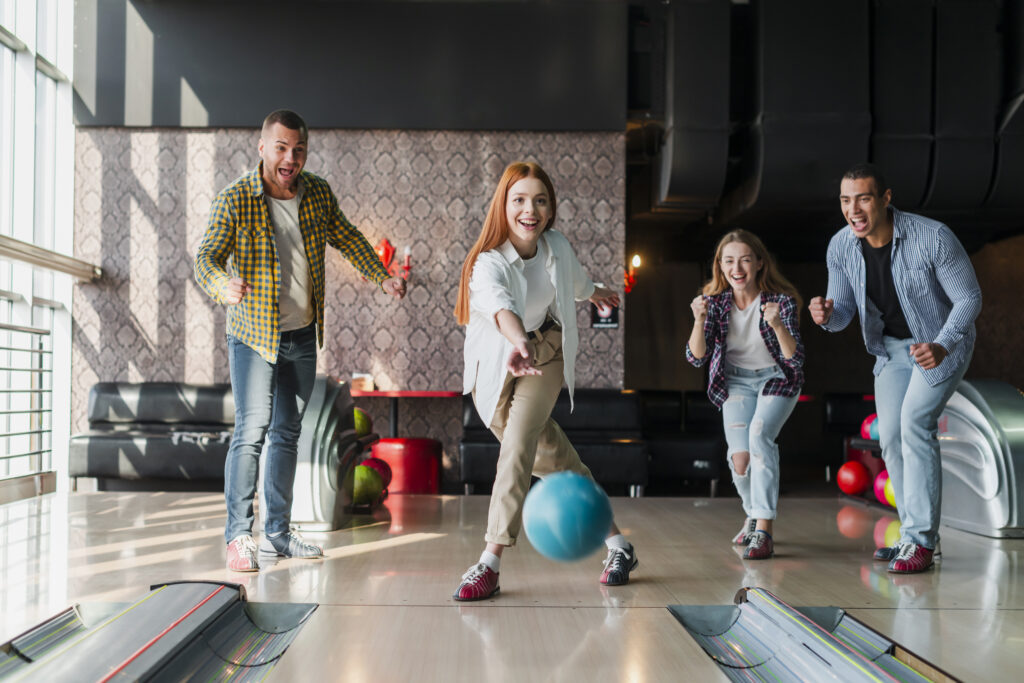 Home to several well-known schools, including Le Cordon Bleu and Scottsdale Community College, Scottsdale is a college town with a thriving student scene for those who want to live a life beyond classrooms and study sessions. 
Need ideas for how to spend your Friday nights? Old Town Scottsdale has over 100 restaurants, bars, and a high-tech bowling alley.
Adrenaline junkies can kart race at Octane Raceway or walk underwater at the Odysea Aquarium amid fascinating sea creatures.
👥 Population: 243,953
🧑‍🎓 Student population (2019): 45,505
8. Rexburg, Idaho
Located right by an inactive volcano, Rexburg is the hometown of several universities, including Boise State and Brigham Young. It's a literal student hotspot! 🌋
Whether it's catching a movie at the Teton Vu Drive-In, racing the clock at an escape room, or rollerblading at Porter Park, you'll never tire out of fun things to do with your classmates in this college town. 
Need a recommendation for the weekend? Spend the day floating down the Warm Slough river followed by a picnic by the shore.
👥 Population: 28,414
🧑‍🎓 Student population (2019): 7,216
9. West Lafayette, Indiana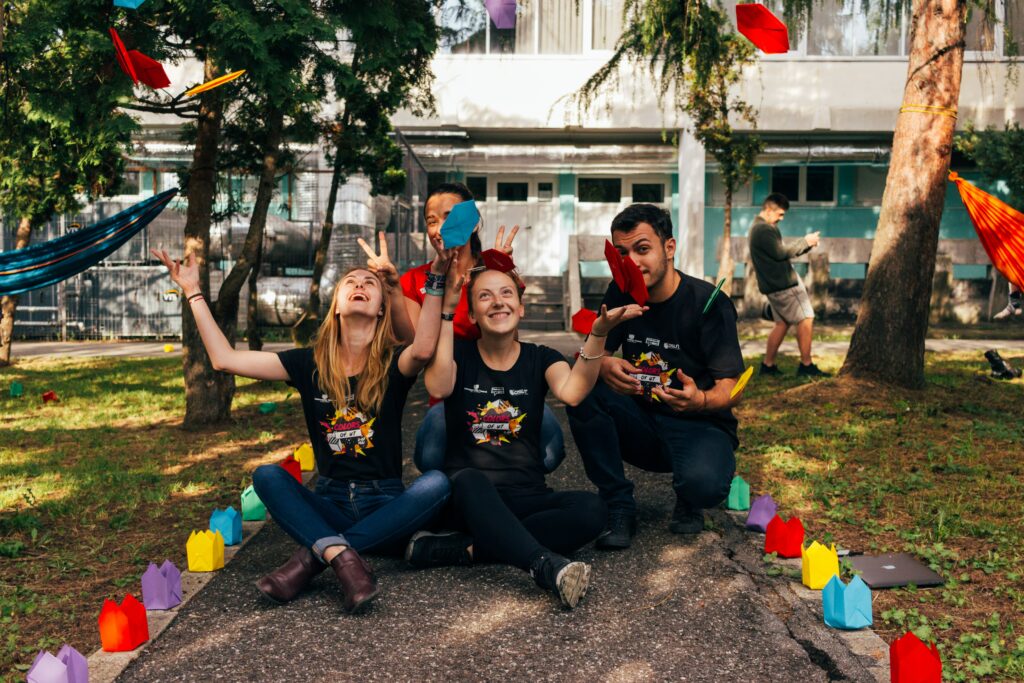 Students make up most of the population in Purdue University's hometown, West Lafayette. 
This university boasts one of the country's biggest Greek communities, so don't miss out on excellent opportunities in community service, philanthropic giving, and leadership development (on top of themed parties and other social events, of course 😉).
Looking for things to do off-campus? Don't worry! This neighborhood has many fantastic ways to fill your college days.
You can grab a beer at the 100-year-old Harry's Chocolate Shop (which is also a bar) or enjoy a thrilling football match at the Ross-Ade Stadium. 
Adventure buffs can enjoy scenic hiking trails, camping, and canoeing in the nearby parks.
👥 Population: 54,964
🧑‍🎓 Student population (2019): 45,500
10. College Station, Texas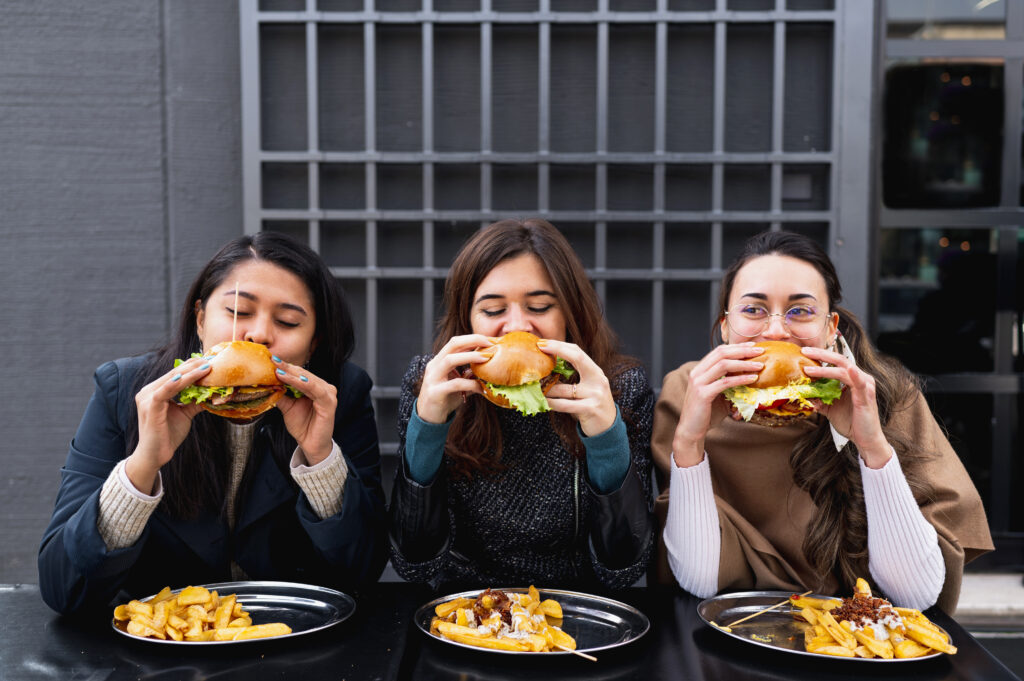 If you are looking for some of the best Tex Mex around, you've come to the right place with this college town! 🌮
Known for schools like A&M and Blinn College, College Station's best bars and nightlife spots can be found in the Northgate area.
You can dig into delicious burgers and crack open a cold one at Dixie Chicken, which serves the most beer per square foot of any bar in the country. 
Wary of the Texas heat? 🥵 Check out the water slides at Adamson Lagoon or take a dip in Lake Bryan (which also offers the option of camping around the lake). 
👥 Population: 121,663
🧑‍🎓 Student population (2019): 68,726
11. Orem, Utah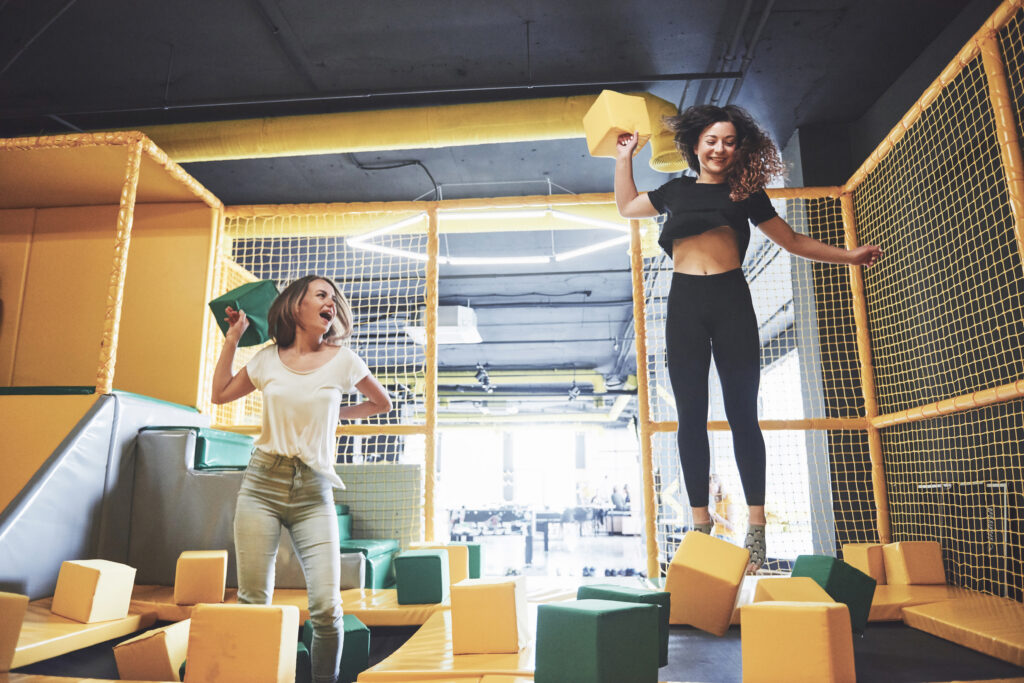 Utah Valley students, take note! If you're bored and think you have nowhere to go in this college town, you haven't been looking very hard! 🙈
Orem has a variety of fun things to do, including escape rooms, bowling alleys, and even shooting ranges.
If you're looking for a place to burn calories while having a blast, Orem also has the largest trampoline park in the state, where you and your friends can jump into 100 feet of deep, soft foam. When you've tired yourselves out, grab some pizza and play arcade games.
Have a long weekend coming up? Take a road trip with your classmates to Arches National Park for some fantastic hiking or mountain bike trails and Instagram-worthy photo spots.
👥 Population: 793,000
🧑‍🎓 Student population (2019): 42,002
12. Tampa, Florida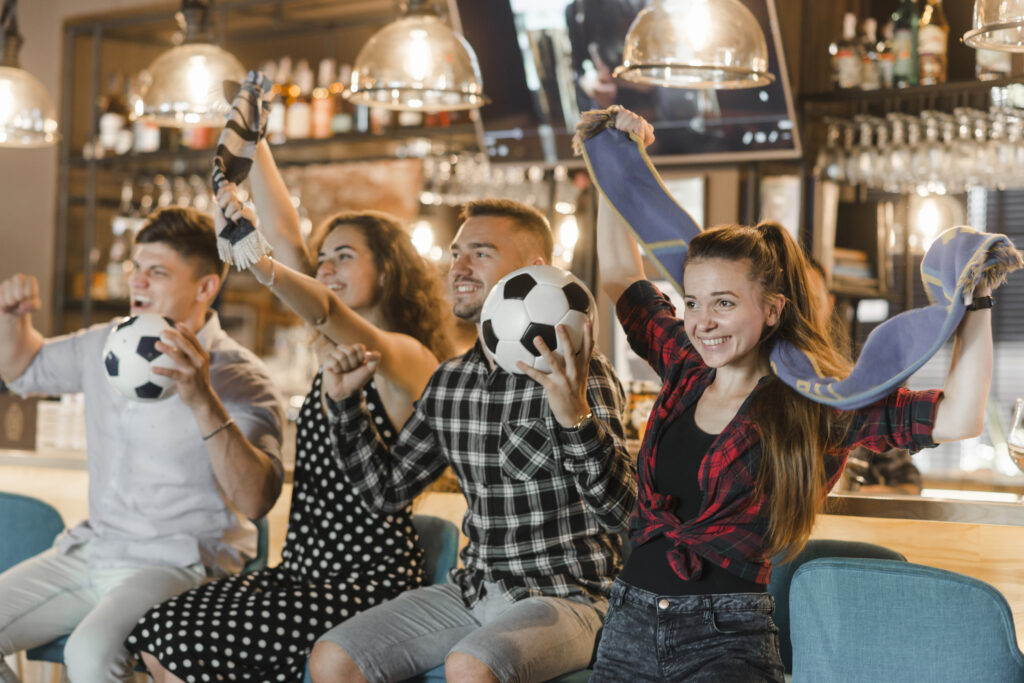 Including the University of Tampa and the University of South Florida, there are close to 50 higher education institutions within 100 miles of this college town, making it a magnet for student activity. 
We recommend starting your weekends with the trendy bars at SoHo and Hyde Park and the bustling nightclubs at Bourbon Street. Here you'll find students catching a sports game at The Beach (which also has the largest dance floor out of all the bars on Bourbon Street) or snapping up cheap cocktails at Bourbon O. 
Not a party person? 🙊 Spend a lazy day with the penguins at Florida Aquarium (have you ever heard of a cuter first date activity?) or jump on board a roller coaster at Busch Gardens. 
👥 Population: 391,746
🧑‍🎓 Student population (2019): 79,079
13. Chapel Hill, North Carolina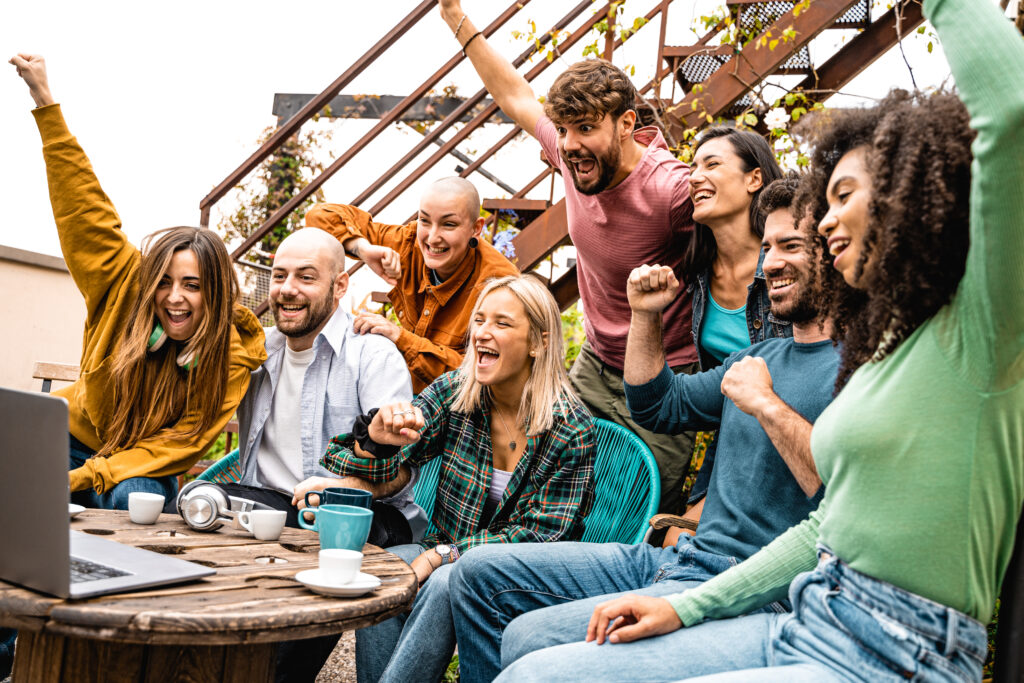 Nicknamed the "University of National Champions," the University of North Carolina has an unmatched sports scene with not one, but five number one ranked sports programs. 🥇
Since thousands of students call Chapel Hill their second home, the neighborhood is home to tons of cheap eateries, college bars, and microbreweries that are perfect for get-togethers. 
Chill with friends after a long day at The Library (the bar, not the book collection) or take a stroll down Franklin Street, which is the heart of social life in Chapel Hill with its ample restaurants and event venues. 
👥 Population: 65,419
🧑‍🎓 Student population (2019): 30,090
14. Raleigh, North Carolina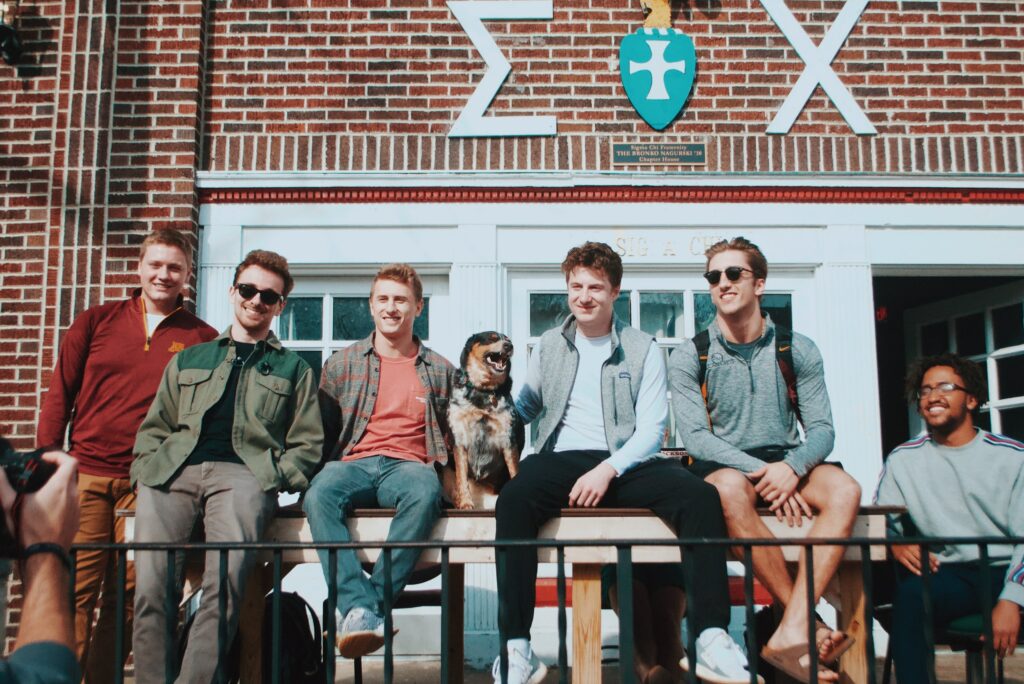 With 12 different schools in the area, Raleigh boasts the feel of a big city with a touch of southern charm. 
If you're craving a fun-filled night out, grab a drink at the Raleigh Beer Garden or head to the Raleigh Night Market, where vendors display a variety of goods on cobblestone streets under beautiful, twinkling lights. ✨
North Carolina State students can also take advantage of the school's 700 student organizations that offer all kinds of cool activities, from DJing for radio stations to building robots. What better way to meet interesting people? 
👥 Population: 1,498,000
🧑‍🎓 Student population (2019): 44,219
15. Ithaca, New York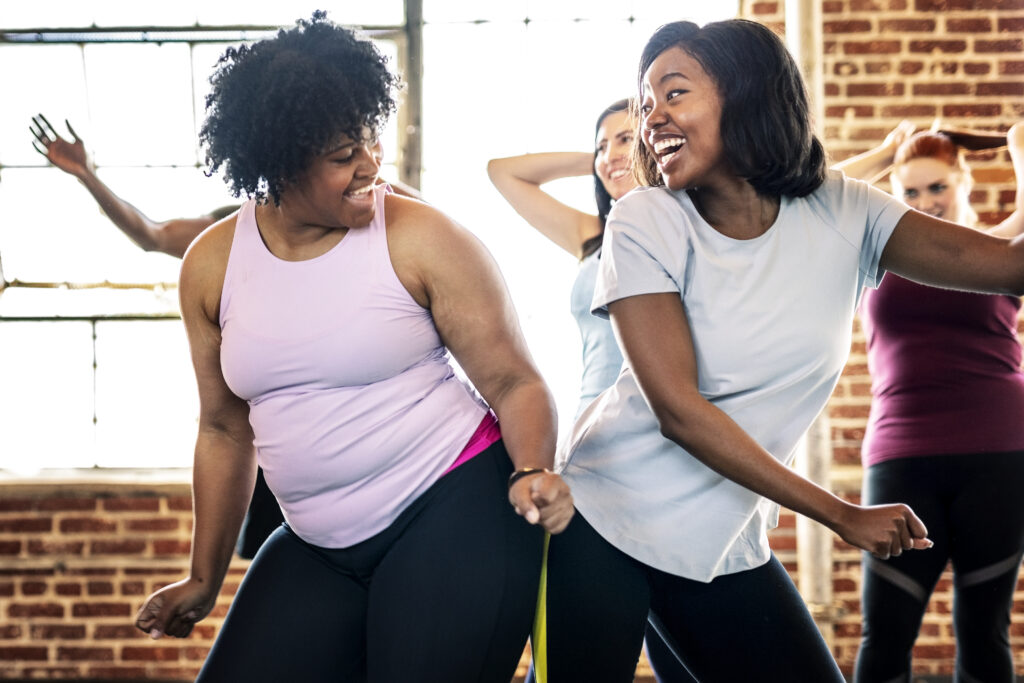 Students make up more than half of Ithaca's population because the town is home to two major colleges: Ithaca College and Cornell University. 
In fact, with 30 chapters, Cornell has one of the biggest Greek communities in the country, and here you'll find tons of student activities aligned with your interests.
If you're looking for a place to hang out with your group, Ithaca has a thriving student-oriented bar scene with plenty of cheap spots and dive bars, tons of music venues, and even majestic natural landscapes (including 150 waterfalls). 
Whether you want to kayak in Cayuga Lake, play a round of golf on beautiful greens, or check out the annual Apple Harvest Festival, this college town won't disappoint.
👥 Population: 33,168
🧑‍🎓 Student population (2019): 24,027
16. Princeton, New Jersey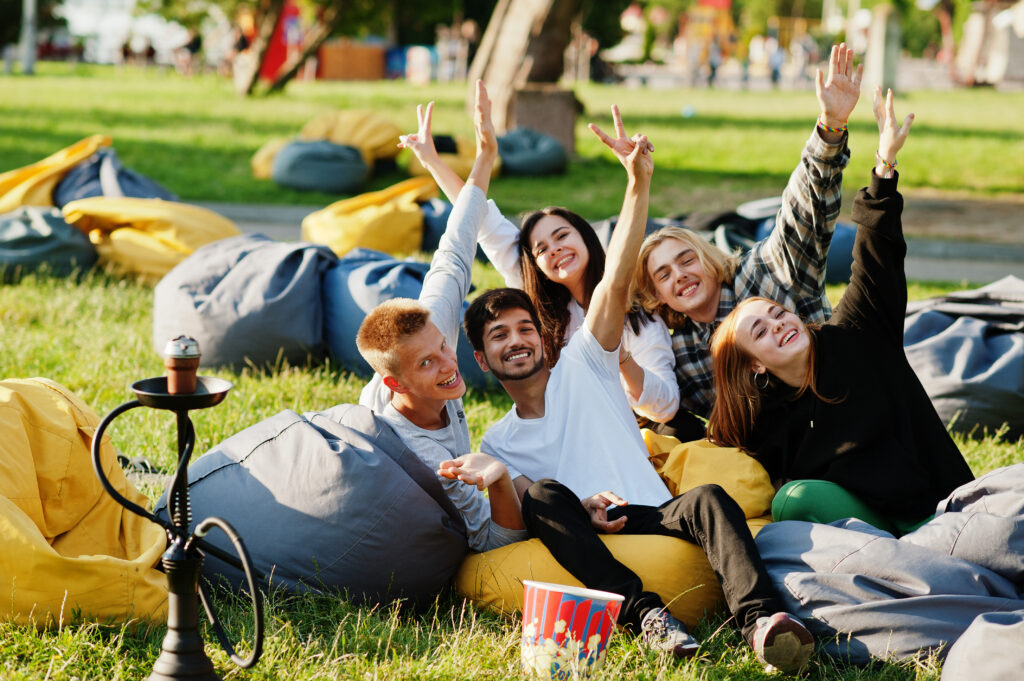 Home to the Ivy League school of the same name, the town of Princeton has a top-rated social scene. 
Downtown Princeton has an array of shops, restaurants, and bars, so you know where to head on a Friday night! 🤩 
Due to strict zoning laws in New Jersey, most bars in the area roll up their carpets by midnight. If you want to party on, never fear! A couple of spots — Alchemist & Barrister, Ivy Inn, and Triumph Brewery — are open until 2 am. 
Art and culture fans can also catch live performances at the Solley Theater or take group classes at the Princeton salsa club. After all, who doesn't love dancing with their dormmates? 
👥 Population: 31,021
🧑‍🎓 Student population (2019): 8,738
17. Pittsburgh, Pennsylvania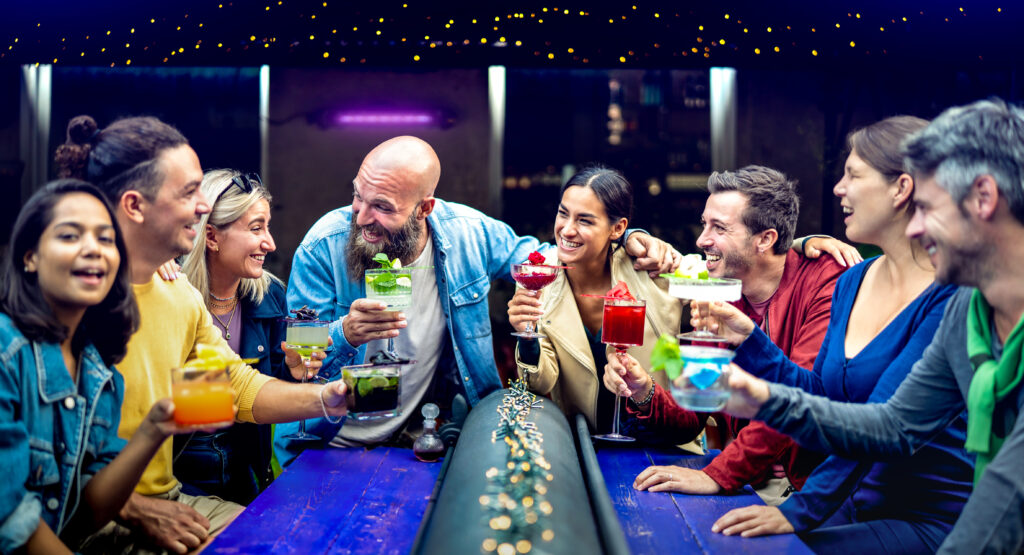 It's a no-brainer that Pittsburgh makes it onto this list because this college town has the most bars per capita among US cities. 
On top of its bustling bar scene, this town also has no shortage of markets, shops, and even horse-riding options.
Home to several top-rated universities, including Carnegie Mellon and the University of Pittsburgh, you'll never have a dull moment on campus or in the neighborhood. 
Want to plan a fun activity with your friends? Shake it up at a free dance lesson at the Mexico City Restaurant or enjoy a comedy show at Latitude 40.
Not fond of bar-hopping? Your group can go for a relaxing walk along the river at Point State Park or catch a Pittsburgh Penguins game. 
👥 Population: 303,649
🧑‍🎓 Student population (2019): 82,459
18. Irvine, California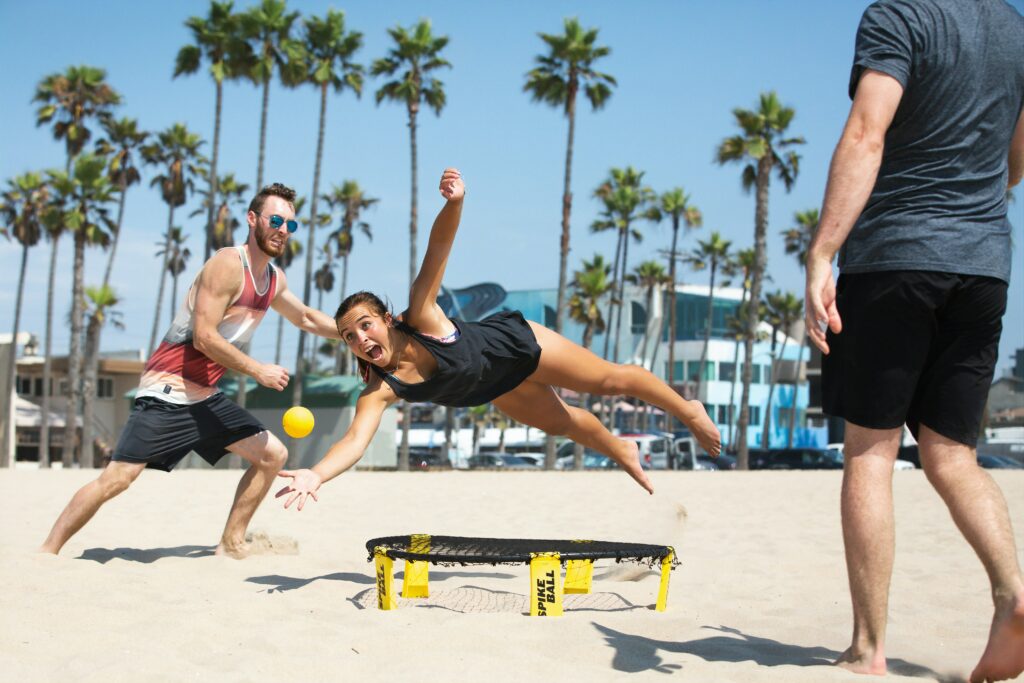 Video game fans know Irvine as the home of the world's biggest names in game development, but there's a lot more to this college town than esports!
Irvine is packed with things to do when you're bored of writing your cell decision essay. 🥱 In fact, you won't even have to step foot off the campus for some of these activities. 
Universities like UC Irvine, Concordia, and Chapman have a plethora of Greek and other student organizations where you can meet and connect with members of your own and other chapters. 
Looking to blow off steam after a long day? Enjoy live shows at Irvine Improv, chug unlimited beers at Anthill Pub (on the UCI campus), or simply soak up the sun at the beach — could student life in the Golden State get any better? 
👥 Population: 316,860
🧑‍🎓 Student population (2019): 68,700
19. Fayetteville, Arkansas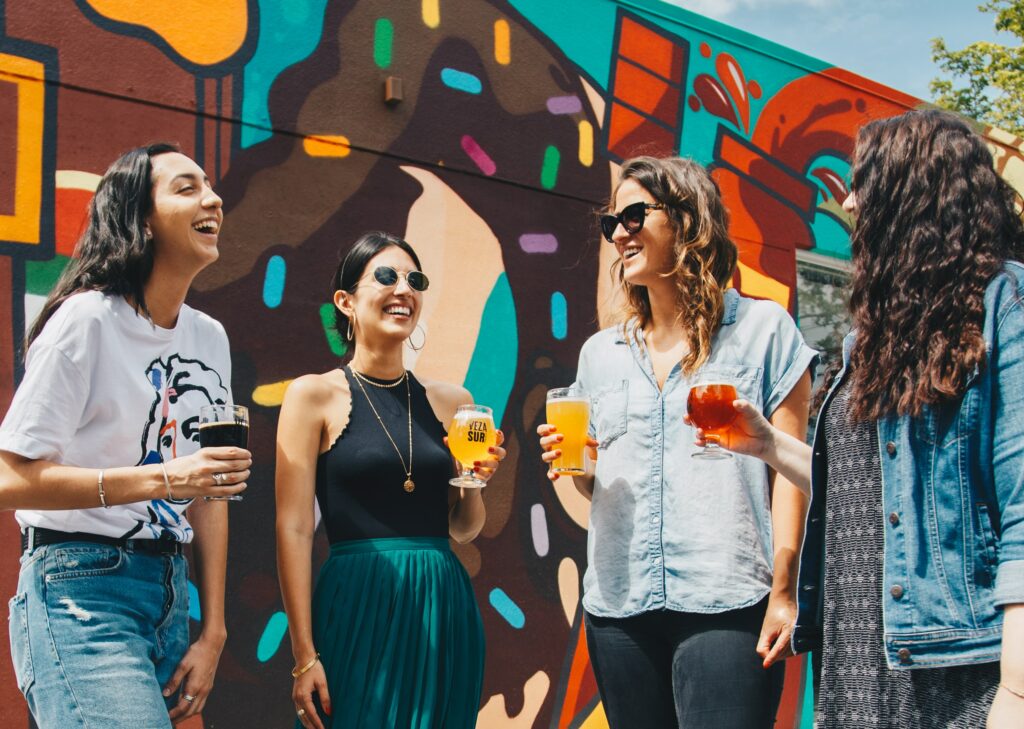 Fayetteville has a roaring nightlife, thanks to the University of Arkansas and the five other colleges in the area.
Live beyond classrooms and lecture halls by taking part in UA's 34 fraternities and sororities, campus events, and concerts (which have featured hot acts like the Foo Fighters, Blake Shelton, and Spoon).
Need a drink after class? 🍺 Head to any of the award-winning bars on Dickson Street or enjoy tasty food, games, and gallery shopping as you walk downtown. There's even a retro drive-in theater for old-school movie buffs! 
👥 Population: 89,540
🧑‍🎓 Student population (2019): 27,850
20. Tempe, Arizona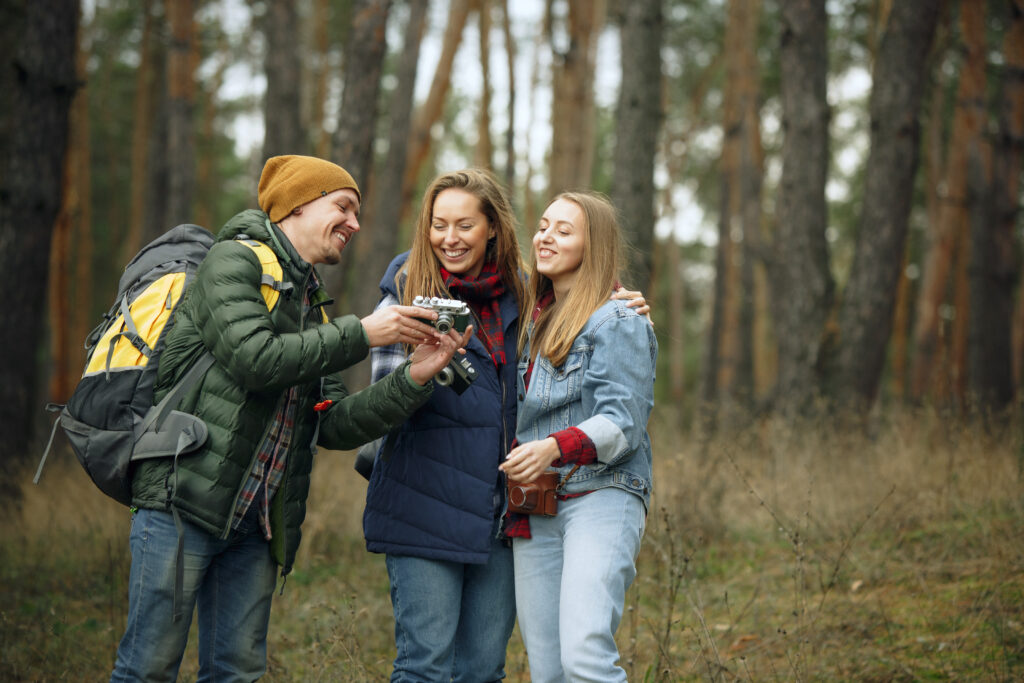 A small college town located just east of Phoenix, Arizona, Tempe has almost 30 colleges within a 50-mile radius.
Tempe is known for its award-winning beer, great places to eat, and even low-key options for those who don't crave the town's wild nightlife.
Sports fanatics must check out the Arizona State Sun Devils squaring off against the University of Arizona Wildcats in their battle to win the Territorial Cup — a yearlong football competition between the two rival colleges. 
Want ideas for the weekend? Complete the 0.9-mile trek to 'A' Mountain at Hayden Butte, an age-old Arizona State tradition where freshmen conquer the Tempe landmark and enjoy scenic views of the neighborhood. 😎
👥 Population: 182,960
🧑‍🎓 Student population (2019): 79,607
21. Laramie, Wyoming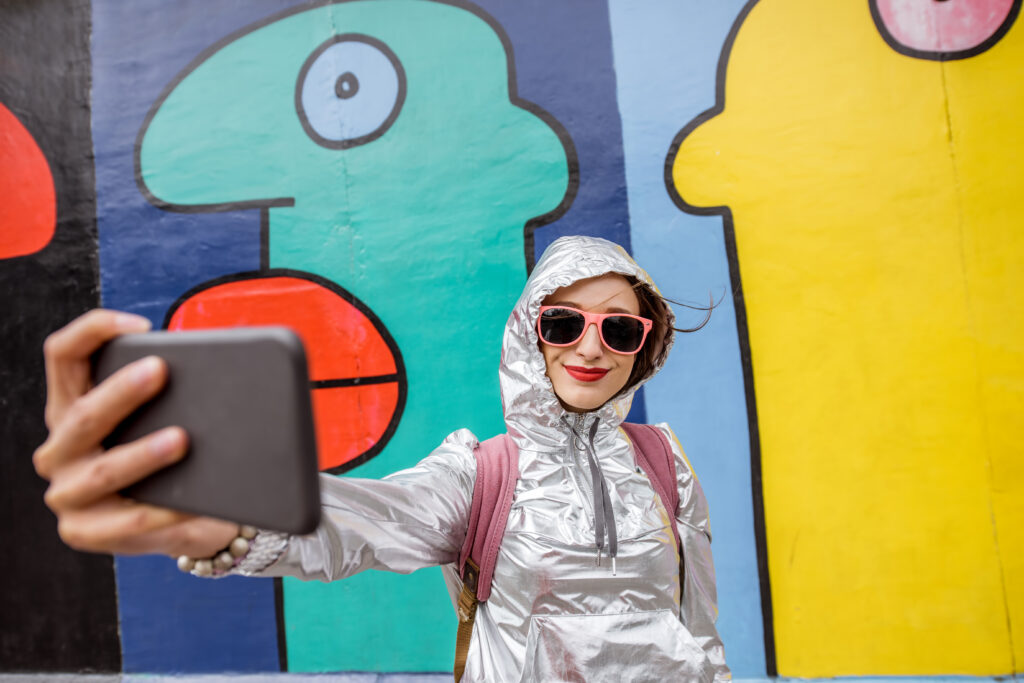 Home to the University of Wyoming, Laramie has a reputation for the best nightlife in the state. 
You can pop in for a drink at the 100-year-old Buckthorn Bar or get a taste of the best of Laramie's brewery scene at one of the town's many pubs, all within walking distance of the downtown core. 
While you're at it, check out the town's Mural Project, which has brought together local artists to create large-scale murals. (Tip: This is a great spot to snap some pictures for the 'gram!) 
Feeling outdoorsy? Head to Medicine Bow Forest with your gang to hike, rock climb, or simply breathe in some fresh air while surrounded by spruce trees. 🌲 
👥Population: 100,770
🧑‍🎓Student population (2019): 12,502
22. Salt Lake City, Utah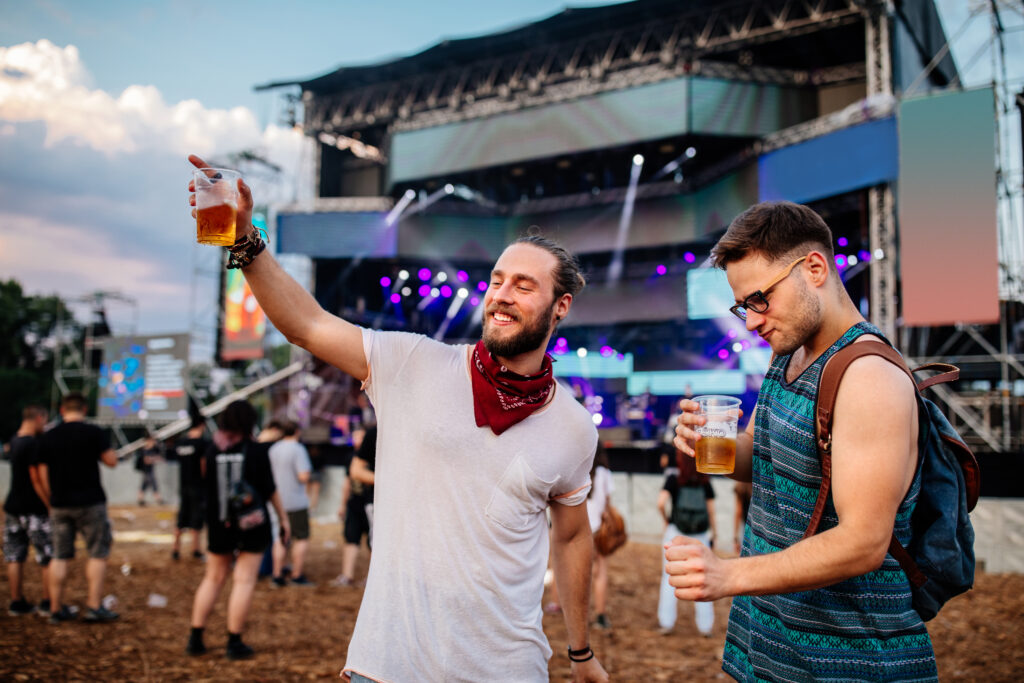 From enjoying free concerts in the heart of downtown to catching pop culture icons at Comic-Con, Salt Lake is packed with a plethora of entertainment options. 
Add its top-shelf art venues, unique breweries, and impressive sports teams, and it's clear why this college town is a top choice for students. 
If you need a break from your bustling social life to study, the Salt Lake City Public Library is located just two miles from the University of Utah. 
This library is home to a whopping 500,000 books with ample quiet areas where you can take your online classes or knock over an assignment. 💻
👥 Population: 200,831
🧑‍🎓 Student population (2019): 38,630
23. Seattle, Washington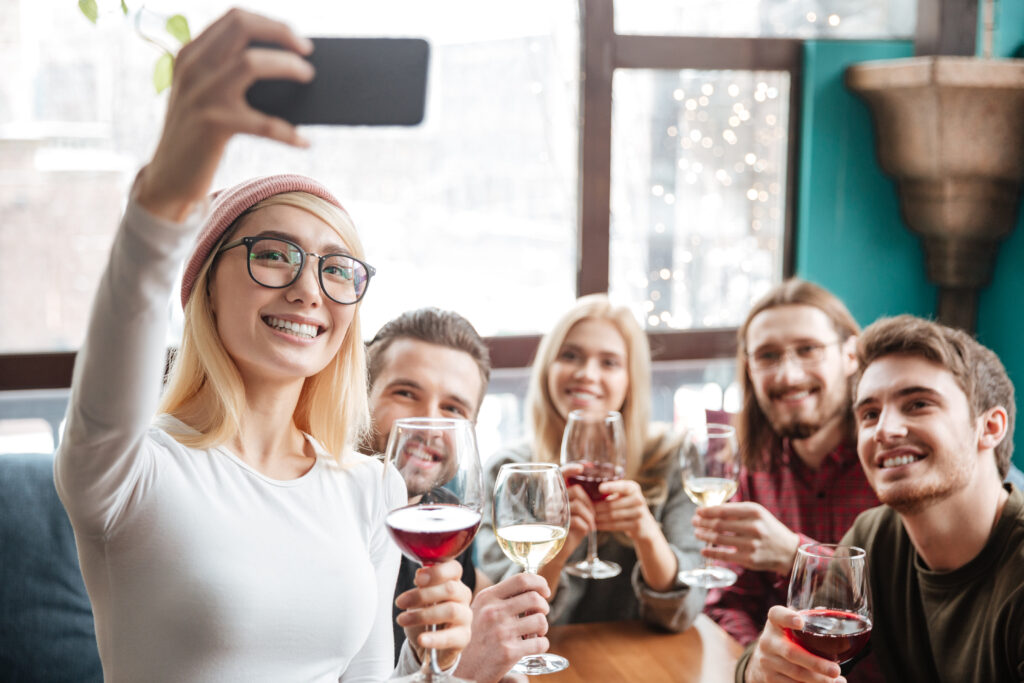 Although Seattle is a big city, downtown Seattle — home to the University of Washington — has its own unique college town vibe.
This area is jam-packed with fun bars, live music, and Pike Place Market (a great place to shop for broke students).
You can spend your weekend bar-hopping between 6th Avenue's student-friendly (aka cheap) bars such as Jazz Bones and Dirty Oscars or picnicking with friends on Alki Beach.
If you're looking for fun things to do on campus, UW has over 70 student organizations to help you fill your social calendar (and amp up your resume).
👥 Population: 755,936
🧑‍🎓 Student population (2019): 81,629
24. Atlanta, Georgia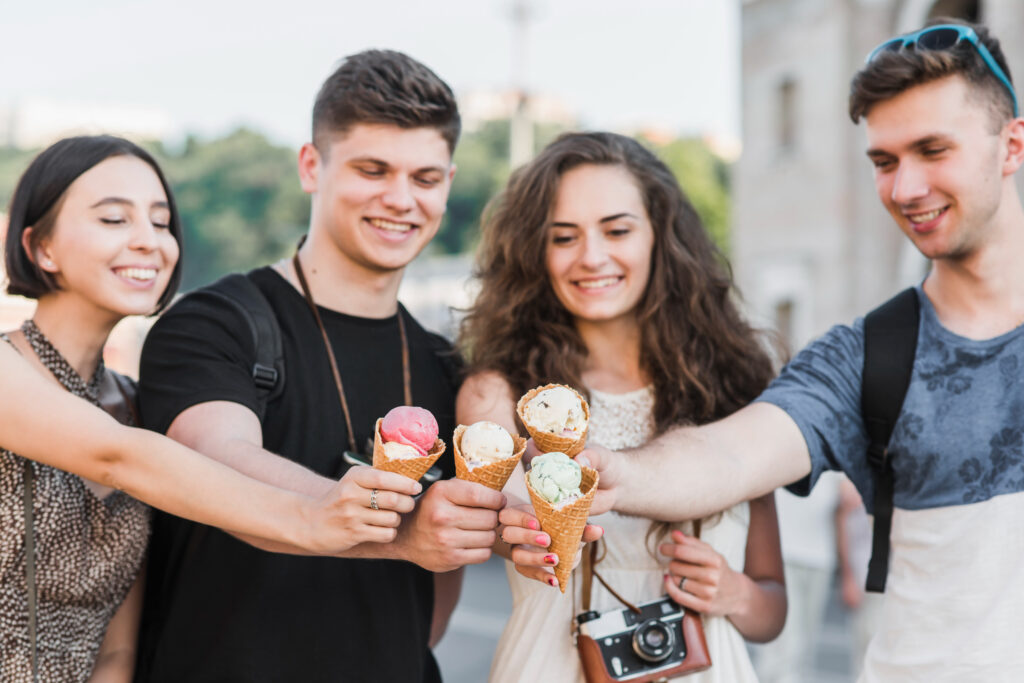 Students love Atlanta, and it's not just because of its 57 colleges and universities. This college town hosts annual ice cream, pizza, and grilled cheese festivals, so you'll have a full plate (literally) every semester.
If you're looking to explore the city after dark, Atlanta is also home to various comedy clubs, gaming arcades, and brewpubs, all a short distance from the campus.
While you're there, you and your friends should plan a weekend trip to Decatur, a small city to the northeast of Atlanta, which is a haven for beer devotees, book lovers, and foodies. 😊
👥 Population: 5,911,000
🧑‍🎓 Student population (2019): 122,004
25. Miami, Florida
Known for its legendary nightlife, Miami is also the hometown of top-class universities, including the University of Miami and Florida International University.
In fact, UMiami has almost 30 fraternities and sororities that host weekend parties, beach trips, and other social events. 
But of course, you can't live in Miami and miss the city's iconic nightlife. You can check out the after-hours nightclubs and cocktail bars downtown or shop until you drop on Lincoln Road — the list of things to do after class goes on.
Not fond of parties? The city still has plenty to offer! Go biking through Coconut Grove or catch a live performance or movie at the 100-year-old Olympia Theater. 
👥 Population: 6,167,000
🧑‍🎓 Student population (2019): 56,169
---
High school graduation comes with some tough choices, including picking where you want to spend your college years. With this list, it's easy to find college towns that offer a vibrant social life for when you need a break from your studies.