The coronavirus pandemic is forcing colleges and universities to make budget cuts and personnel layoffs. Over the last few months, financial distress has pushed several major institutions to announce severe cost-cutting plans.
Even before the pandemic hit, schools across the US were grappling with a growing financial crisis due to shrinking state support and concerns with increasing student loan debt. The coronavirus has escalated these financial concerns worldwide, leaving the already floundering education sector in the lurch.  
According to a PEW Charitable Trusts analysis of data from the Department of Labor, the total number of state education jobs declined by 13.7 percent, or 340,300 between February and October 2020.
At last month's Pennsylvania State System of Higher Education Board of Governer's meeting, chancellor Daniel Greenstein said, "We have been in aggressive recession management for 12 years — probably more than 12 years," while proposing to merge some half-dozen small educational institutions into two academic entities.
This has not only been a problem in Pennsylvania, which has been hard hit by plummeting enrollment in its 14 public university campuses. Budget pressures have severely affected several school systems around the country, forcing them to cut academic programs, budgets, and even faculty.
In New Jersey, Seton Hall University associate professor of higher education Robert Kelchen said, "We haven't seen a budget crisis like this in a generation." He has been tracking the administrative response to the pandemic. "There's nothing off-limits at this point."
Schools Bearing the Brunt
The City University of New York (CUNY) has laid off nearly 3,000 adjunct faculty. The university system has had to reduce spending after Governor Andrew Cuomo's budget in April resulted in massive cuts across various sectors, including social welfare, healthcare, and education. With the current student population of CUNY at 271,000, it may face teacher shortages after the layoffs. 
Private schools, too, are making wrenching budget cuts. For example, Ithaca College in New York is planning to cut 130 jobs by early next year. Ithaca College Provost and Senior Vice President for Academic Affairs La Jerne T. Cornish explained that downsizing faculty is painful but necessary for the school to survive.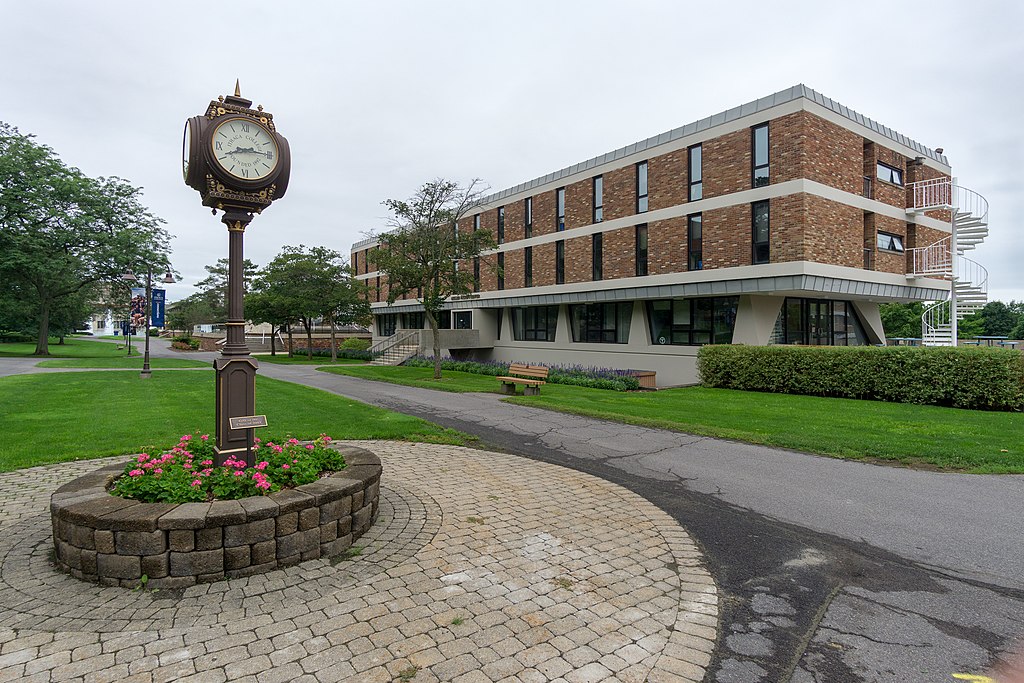 In a similar move, Hiram College, just outside of Cleveland, eliminated several majors, putting more emphasis on technology and management courses.
Severe Cost-Cutting Measures
While state funds for education have declined, colleges are being forced to shell out millions on testing and quarantining students. As fall classes continue, campus outbreaks continue to crop up, forcing authorities to spend more on pandemic protocols.
Last week, the University of Illinois System Board of Trustees approved the budget for fiscal year 2021, which was $232.9 million less than last year's $6.97 billion budget. The money was spent on testing, purchasing personal protective equipment, and transitioning to remote learning. Additionally, revenue was lost from housing, dining services, conferences, and events.
Severely affected by financial constraints, schools are now slashing programs, announcing budget cuts, and furloughing thousands of employees. In one such move, the University of Massachusetts system reportedly furloughed more than 1,000 workers.
BREAKING NEWS: USF is closing the College of Education (COE) and eliminating all undergraduate education programs, according to two COE faculty members. The college will keep its graduate programs and become the Graduate School of Education, housed under a different college.

— The Oracle (@USFOracle) October 15, 2020
Last month, the University of South Florida (USF) announced that it would be closing its College of Education and eliminating all undergraduate education programs "as the university struggles to cut its budget." USF is also estimating pandemic-related expenses to the tune of $31 million this year. The university received almost $35 million in Coronavirus Aid, Relief, and Economic Security (CARES) Act funding.
Meanwhile, the University of Wyoming Board of Trustees approved University President Ed Seidel's plan for a $42.3 million budget reduction, caused partly by a 10 percent cut in state funding. As part of the reduction, the board plans to eliminate 80 jobs in academic and non-academic units.
Is Relief Coming?
Although the higher education sector looks grim at the moment, there has also been some hopeful news.
Some institutions, such as the University of Maine System and Missouri University of Science and Technology, have received financial aid worth $240 million and $300 million respectively. Further, the Jay Pritzker Foundation donated $100 million to California Community Colleges to pay for student aid over the next 20 years.
Things may also look up if Joe Biden's incoming administration eliminates tuition at public colleges and universities for those making $125,000 or less, as promised during his election campaign. Biden has also pledged to double the maximum amount of Pell Grants, which would help pay the living expenses of students.
State Higher Education Executive Officers Association lobbyist Thomas Harnisch appreciates the current proposals but believes that they may "not go far enough to meet the challenges of higher education coming out of the pandemic."