Study notes. ✅
Computers or mobile phones. ✅
Internet connection. ✅
Tools for collaborating with your classmates. Hmm… 🤔
Online learning can be a struggle at times, whether it's missing crucial parts of the lessons, being unable to attend classes regularly because of the internet, your current laptop, or the environment you're in.
Fortunately, there are some amazing websites that you can use to collaborate with your classmates from the comfort of your home (yay! 🎉).
Here are our top 11 online study collaboration tools to help you nail your studies!
1. Miro: Ideal for Visual Learners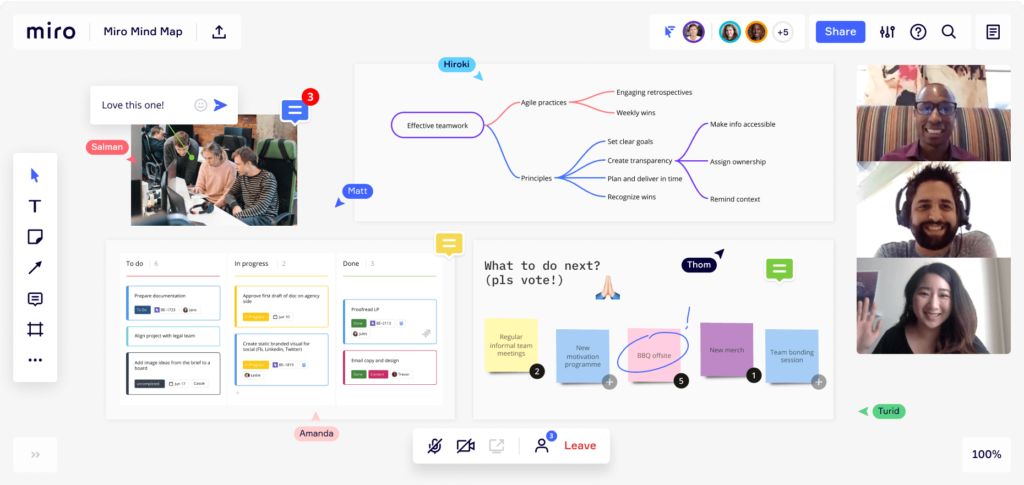 If you love using graphs, maps, diagrams, and other visuals to process information effectively, Miro is the perfect online collaboration tool for you! 
This platform provides a whiteboard where you and your classmates can structure your ideas visually. With its user-friendly design, you can synchronously brainstorm, mind mapping, and more while working on your project or assignment. Plus, the tool has a comments section and chat feature to keep everyone on the same page. 
💰 Price: Free for up to three boards
✅ What we loved: Combines diagramming software, a mind mapping app, and a video conferencing tool
👎 What could be improved: The built-in templates may not be visually appealing for some users
2. Padlet: Collaborate With No Sweat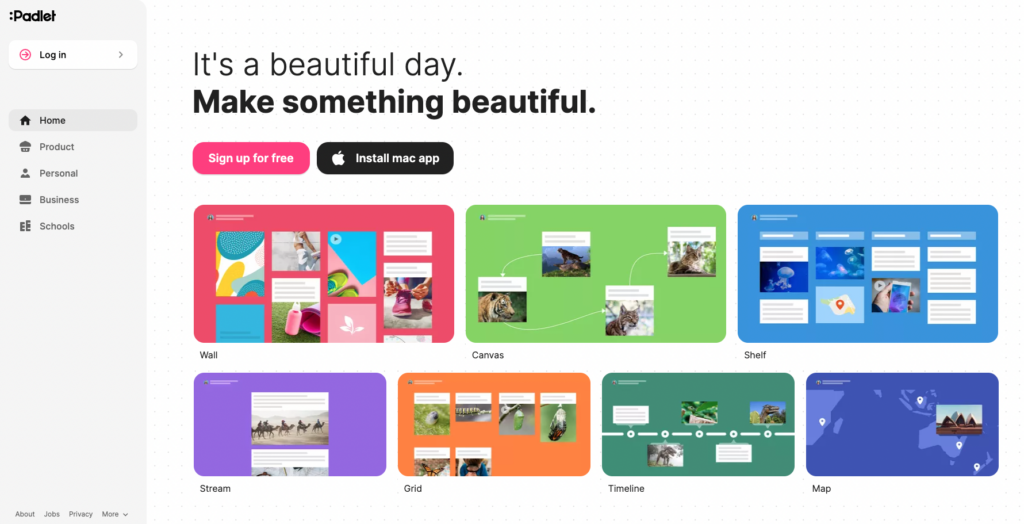 Are you looking for a tool where you can easily access academic-related links, videos, images, and documents? Try Padlet! 
This digital bulletin board allows students and teachers to post notes on a common page. You can create as many "walls" or notice boards as you need to share important classroom files, such as resources for research. Each wall also has separate privacy settings, which makes it a breeze for group collaboration.
💰 Price: Free for up to three boards
✅ What we loved: No sign-up necessary to collaborate on boards
👎 What could be improved: Accessibility features are somewhat lacking
3. Google Drive: Synchronize Your Files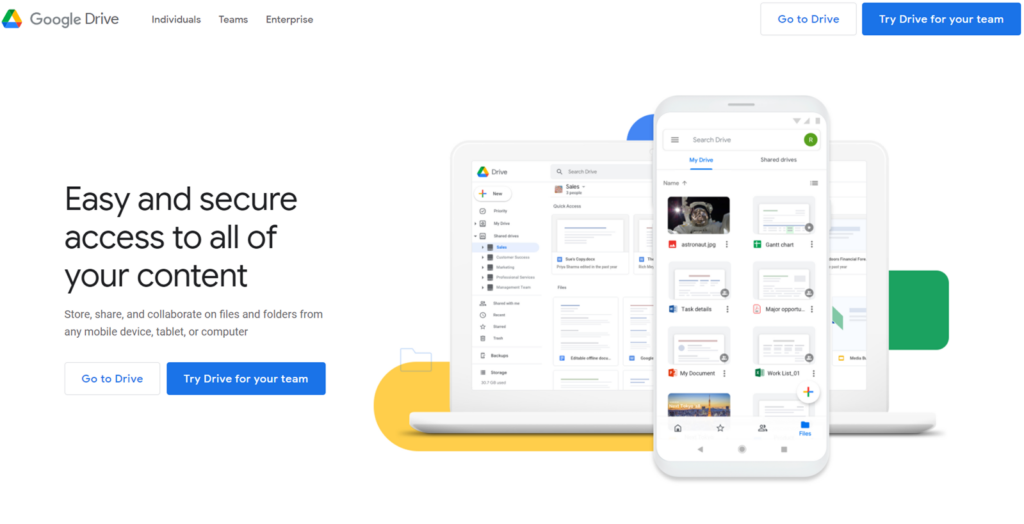 You would have to be living under a rock to have not heard of Google Drive. The platform allows you to save files online and access them anywhere via smartphone, tablet, or computer. You can also collaboratively edit documents and worksheets to share new information with your classmates in real time.
This is ideal when sharing notes and preparing for exams. Create a shared document, choose one person per lecture to take the main notes, and have everyone else fill in the blanks. A+!
💰 Price: Free for your first 15GB of storage
✅ What we loved: Completely free, ideal for a college student's budget
👎 What could be improved: More embed options, like YouTube videos
4. Wakelet: Manage Your Multimedia Resources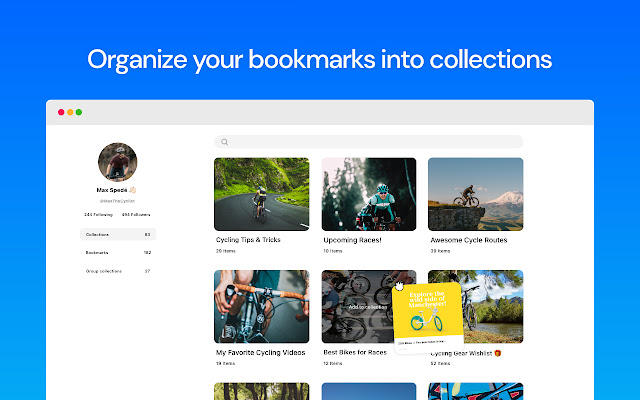 Similar to Padlet, Wakelet provides a space for students to gather and organize multimedia resources in folders. You can also bookmark almost everything on the internet, from videos to images and even Twitter posts!
But the best part about Wakelet is that the mix of digital content, called "wakes," that you want to upload can be shared with your classmates with a single link. This way, you can collaborate within that link and avoid confusion among your peers. 
💰 Price: Free
✅ What we loved: Works on all devices and it takes only minutes to demonstrate and bring users onboard
👎 What could be improved: The ads on the platform can be annoying
5. Edmodo: Perfect for Active Learning With Peers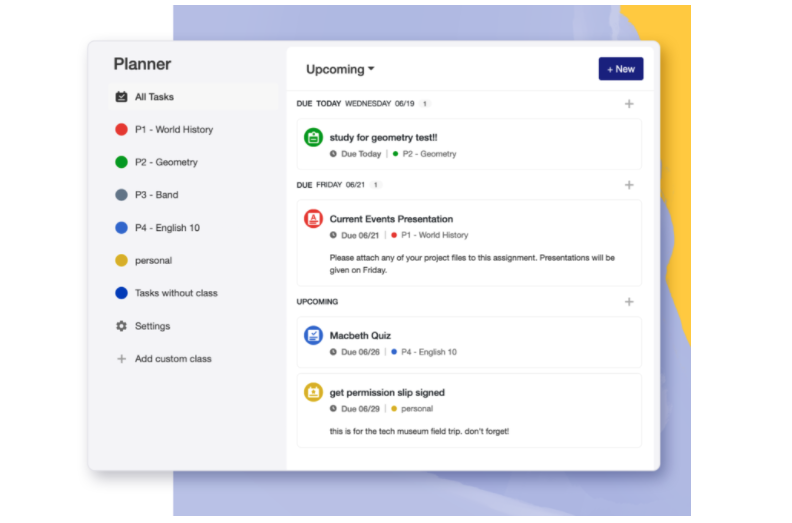 Are you looking for a tool that merges classroom content and effective communication with your peers? Use Edmodo!
This free learning management platform is the perfect tool for active learning. With this app, you can get quick answers to questions and keep up-to-date with your class assignments and projects through the planner and discussion threads. You'll never forget a quiz or assignment again!
💰 Price: Free
✅ What we loved: Has various engagement tools to assess, promote dialogue, and interact with students
👎 What could be improved: The user interface can be crowded and overwhelming
6. Quizlet: The Ultimate Way to Memorize With Others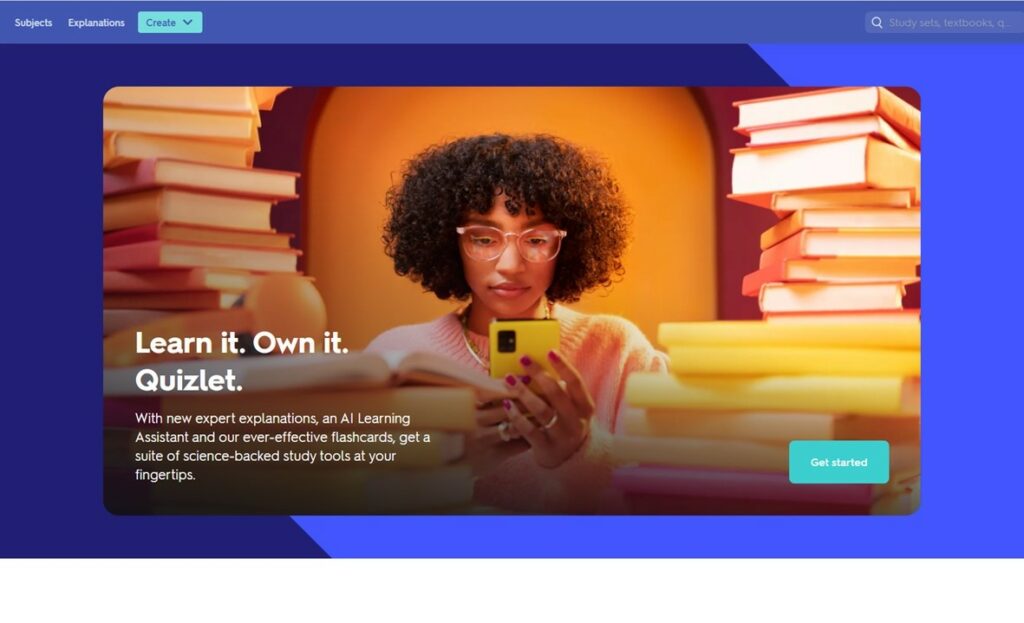 If you need to memorize a stack of information, why not do it with your classmates? That's where Quizlet comes in.
This easy-to-use platform allows college students to organize and share information via "study sets," from which classmates or colleagues can choose to review project-related concepts or ideas. In addition to that, Quizlet's game called Quizlet Live encourages healthy competition, helping students review information while working together in teams.
💰 Price: Free for most functions
✅ What we loved: Has seven study modes to help you really memorize a study set
👎 What could be improved: Ads may distract users
7. Diigo: Best Tool for Bookmarking Resources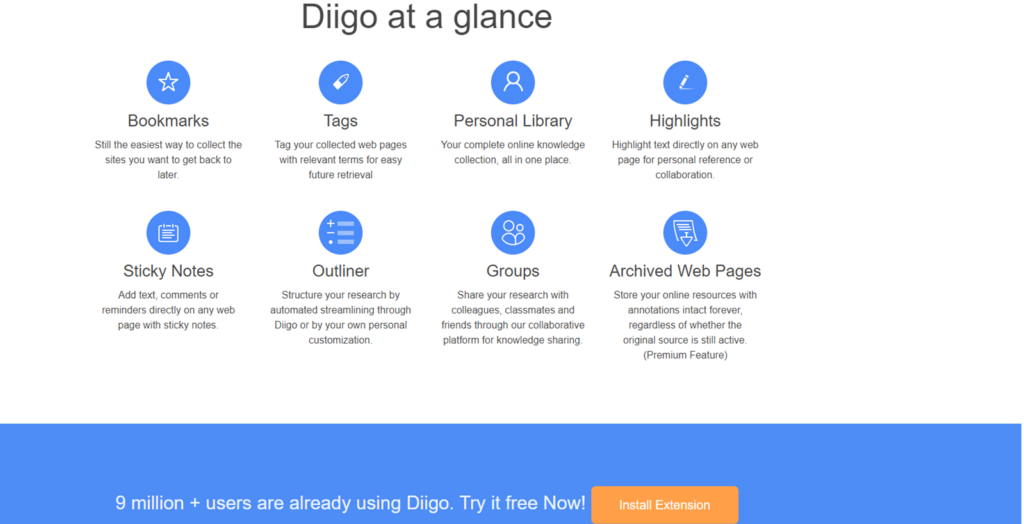 A study tool that works like a digital librarian, Diigo has everything you need for project collaboration and smooth online conversations with both your classmates and teachers. This app's special feature? It allows you to organize bookmarks in lists and groups, making it easy for you and your peers to access resources needed for a project or lesson.
With Diigo, students can also highlight and attach sticky notes, add academic-related comments, and even start forum discussions. Sounds handy, right?
💰 Price: Free up to 200 highlights and 1,000 bookmarks
✅ What we loved: Provides a platform to share useful resources among team members
👎 What could be improved: Use of PDFs is limited and the tool is slow at times
8. Nearpod: Best for Student Engagement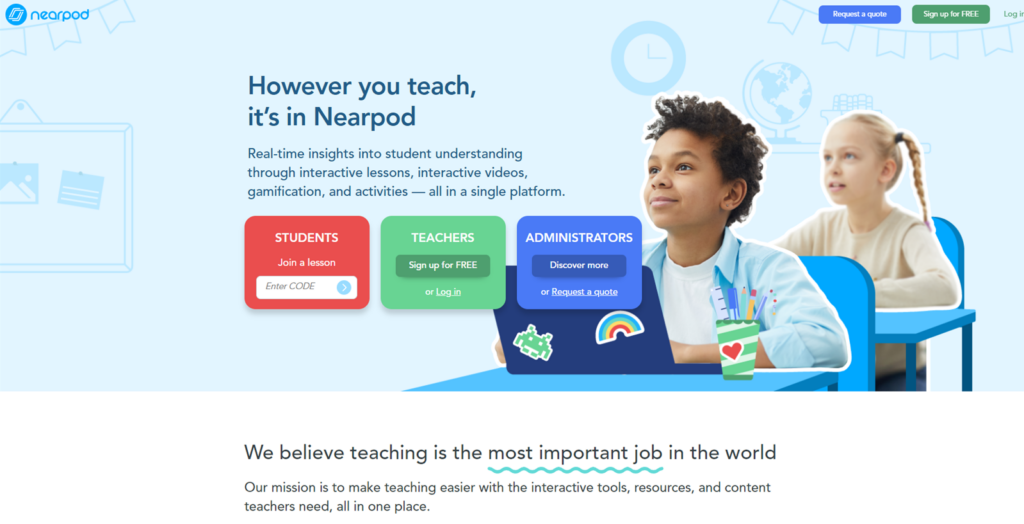 An interactive version of Microsoft PowerPoint and Google Slides, Nearpod is a free online tool perfect for delivering interactive presentations and assessments. Using this platform, you can easily find ready-made lessons or create and upload your own video presentations.
To collaborate, students can click on any slides in a lesson and insert a topic to start an interactive discussion with their classmates. Your peers can give textual, video, or audio responses right away. 
💰 Price: Free for basic features
✅ What we loved: Creation and sharing of lessons are in a fun format, encouraging students to participate actively
👎 What could be improved: The search function is somewhat lacking
9. Popplet: Compile Multiple Ideas on Single Topic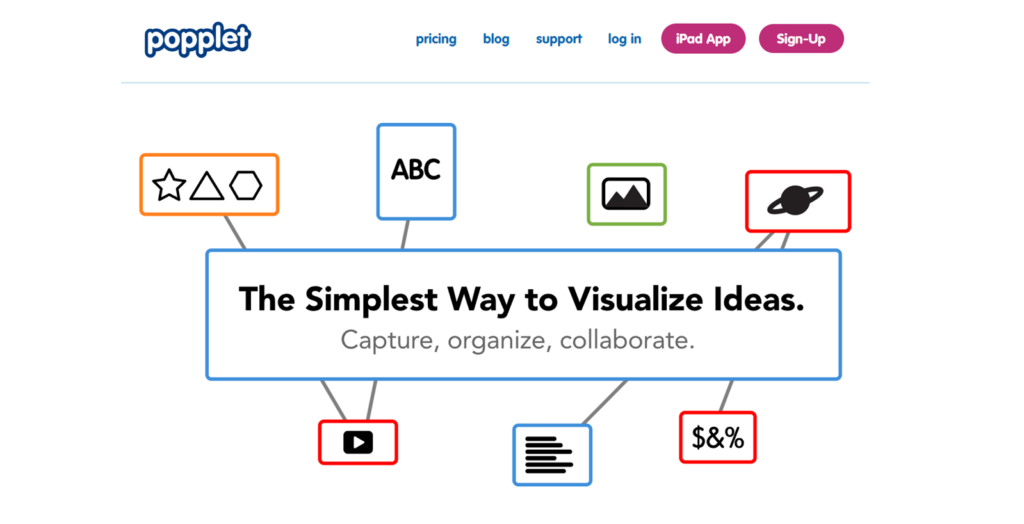 Are you tired of trying to keep everyone's ideas straight when brainstorming for a project? Popplet might just save you from that headache. 
This collaboration tool allows users to create a mind-map and graphic organizer to help them think and learn visually. Through this app, you can easily capture ideas from other people and immediately identify and connect their relationships.
The more fantastic part about this platform? You can use it in almost any subject, from English and math to science or history.
💰 Price: Free for one mind map
✅ What we loved: Has a simple interface, making collaboration easy for students
👎 What could be improved: The free version has limited functionality
10. Flipgrid: Ideal for Discussion and Engagement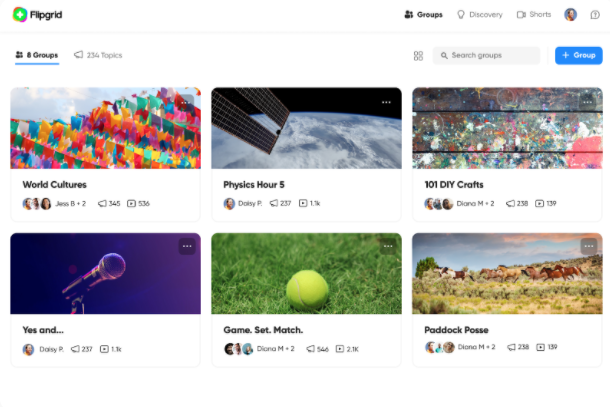 Some people may think that Flipgrid is only for teachers and professionals, but they're wrong. This free video learning platform also allows students to allocate topics to their classmates, perfect for remote project collaboration. Your fellow students can respond and contribute to the discussion using short videos.
💰 Price: Free
✅ What we loved: Excellent for debates, peer reviews, experiments, performances, and discussions that require thorough and clear explanations
👎 What could be improved: The fun features may distract students from the platform's real purpose
11. Mural: Virtual Space for Brainstorming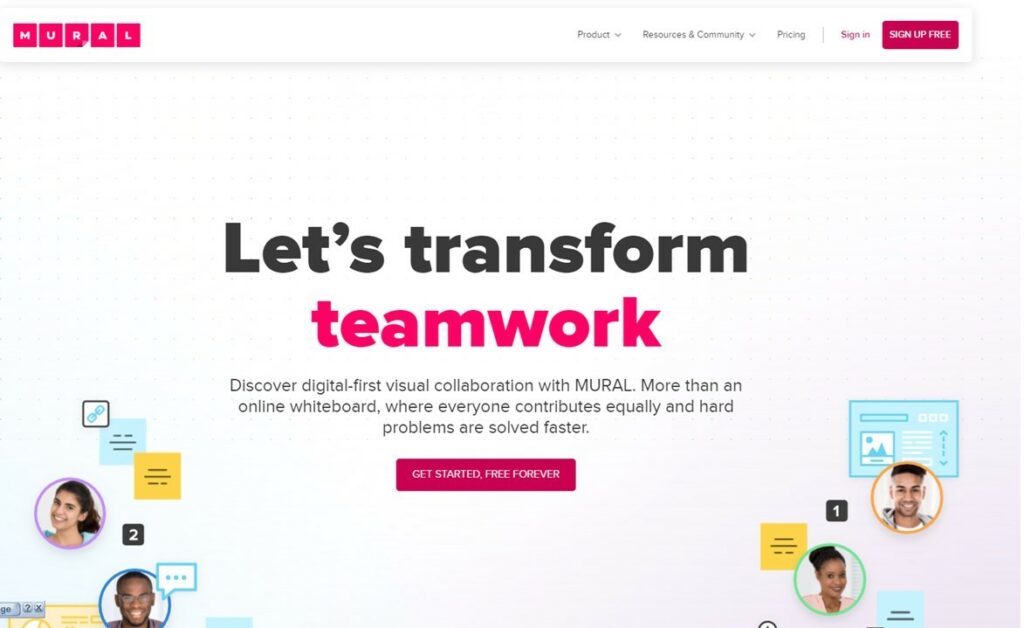 If you're looking for a tool to use when solving project-related problems with your peers, Mural is here to the rescue!
This digital workspace makes it simple for students to collaborate through creating virtual sticky notes, drawing concepts, building diagrams, and adding videos that can be used in brainstorming for a project. Its digital canvas also allows students to solve any problem they might encounter when collaborating on a project.
💰 Price: Free for up to five murals
✅ What we loved: Has a framework that allows students to organize content and ideas, as well as to generate feedback from other users
👎 What could be improved: Mobile and tablet versions are harder to use
---
Now that you know about the best online tools for collaborating like a pro, you can save time and confusion when working on your next group project or assignment.
So, what are you waiting for? Get collaborating with other students!