Buried under a mountain of school work? You're probably wondering how to get rich without a college degree! 💸
Good news! You don't always need to go to college to make money. We'll prove it to you with our list of the top 11 wealthiest people without a college degree. 
1. Microsoft co-founder Bill Gates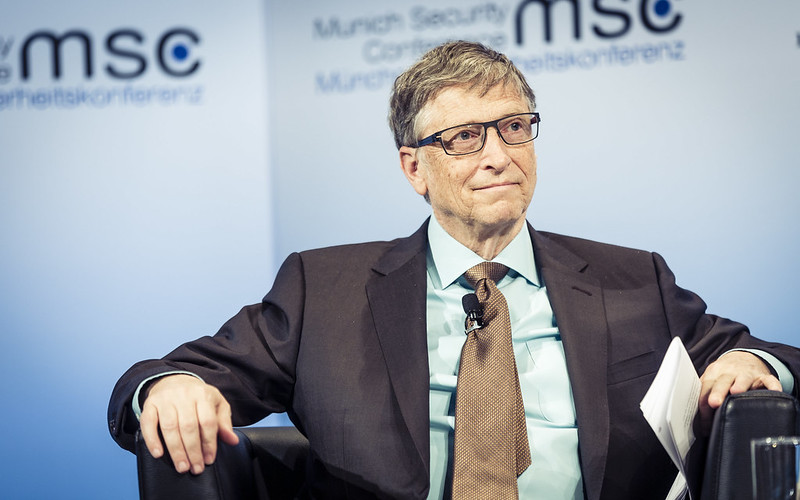 It's hardly a surprise that the founder of the world's biggest software business, Microsoft, tops a list of wealthy people. But what may shock you is that Bill Gates built his multi-billion-dollar empire without holding a college degree. 😮
In 1975, while he was in his second year at Harvard, Gates quit his prestigious law program to develop software for the emerging computer market with his friend, Paul Allen.
The duo started adapting the programming language BASIC (then used on large computers) for microcomputers. 
The idea was an instant hit among programmers, and encouraged by their initial success, Gates and Allen co-founded Microsoft in 1976. 
Soon, Microsoft started developing diverse products, exceeding $1 million in annual revenue within the next two years. The company has continued to grow, and in 2021, Microsoft made a whopping $168 billion!
Gates and his wife Melinda are also leading philanthropists, having donated more than $35 billion throughout their careers to various causes aiming to improve people's lives around the world.
💰 Net Worth: $129 billion
2. Oracle co-founder Larry Ellison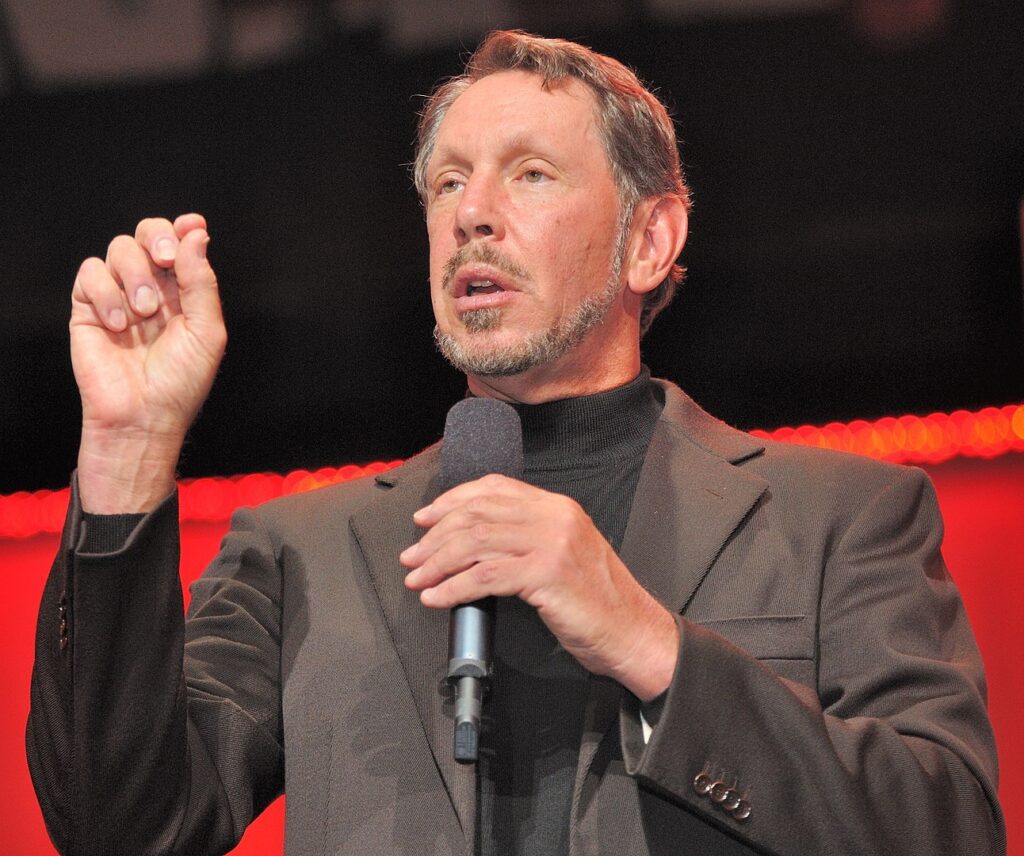 Did you know that the CEO and co-founder of the software giant Oracle dropped out of not one but two universities?
In 1964, Larry Ellison dropped out of the University of Illinois – Urbana Champaign before his final exams following the death of his adoptive mother. 
He later attended the University of Chicago but dropped out again and moved to California, where he worked as a computer programmer over the next few years. 
There, he met his friends Ed Oates and Bob Miner, and the trio decided to pool $2,000 to launch Software Development Laboratories, a business that did contract programming for other companies.
What started with a small business with three programmers has now evolved to become the world's largest supplier of database software. 
The company was renamed Oracle after winning a $50,000 contract from the CIA in 1978.
Under Ellison's leadership, Oracle has grown into a mammoth firm that employs thousands of people worldwide and had an annual turnover of $40 billion in 2021.
💰 Net Worth: $112 billion
3. Facebook CEO Mark Zuckerberg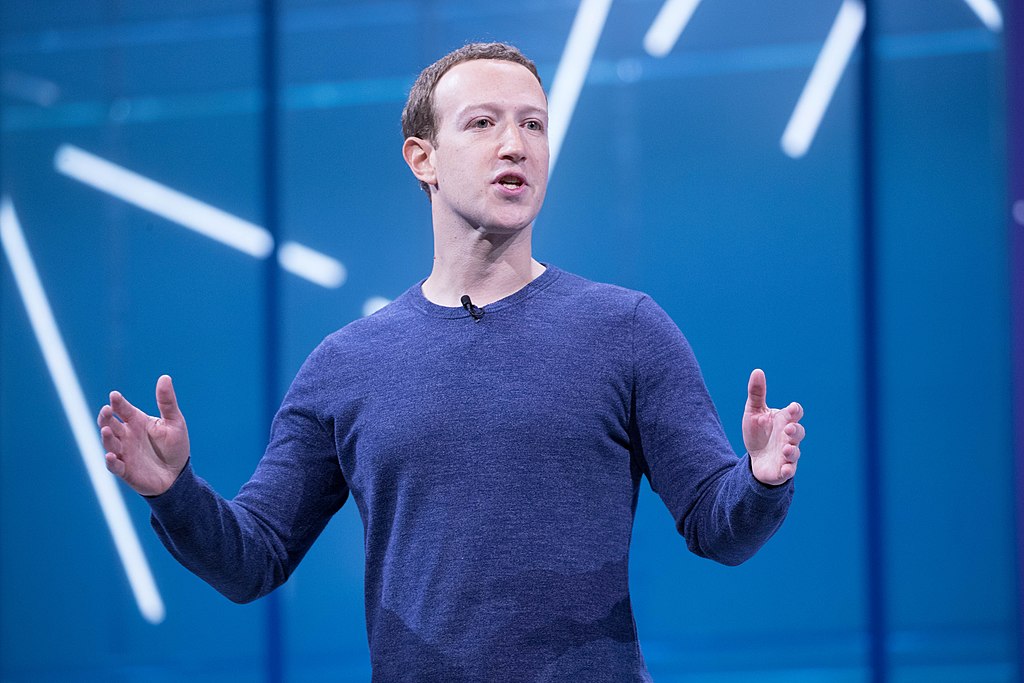 While Facebook CEO Mark Zuckerberg needs no introduction, what many don't know is that Zuckerberg launched Facebook from his dorm room at Harvard in February 2004.
What started as an online platform to connect Harvard students grew to have more than a million users after students from dozens of schools across the country joined the website by the end of the year.
Encouraged by the company's growth, Zuckerberg dropped out of college after his sophomore year to focus on his work. Eventually, the company moved to tech hub Palo Alto with the plan to roll it out to colleges nationwide. 
As of 2021, the social media platform has exceeded two billion users worldwide and is worth more than $500 billion. 🤑
Zuckerberg, who has already donated millions toward education initiatives, has pledged to give away 99 percent of his wealth before his death.
4. Dell founder Michael Dell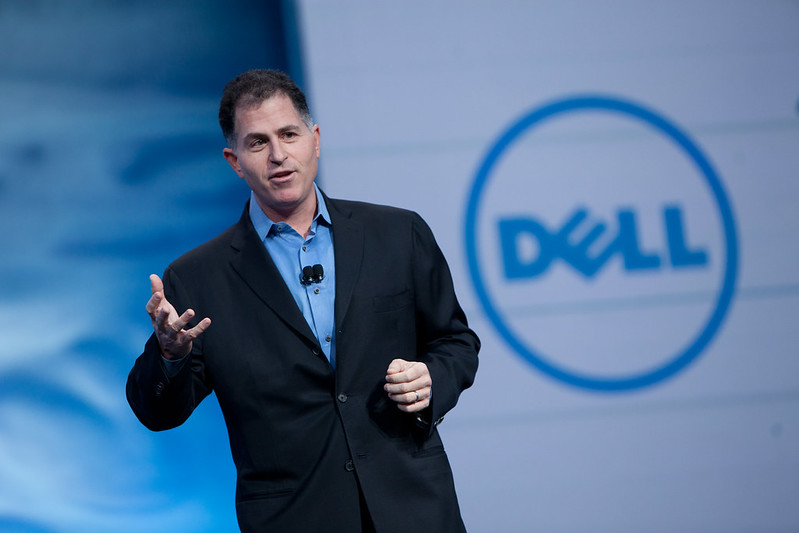 Did you know tech billionaire Michael Dell bought an Apple computer at 15 only so he could take it apart to understand how it worked? 😮
At 19, when most college students were busy finishing assignments, Dell was putting together and selling upgrade kits for personal computers, funded by just $1,000 worth of pocket money. 
Encouraged by his success, Dell dropped out of his freshman year at the University of Texas to expand his business.
Rather than just selling spare parts, he started assembling whole PCs himself and offering the final product at a discount to customers. Within the first year, Dell Computer Corp. bagged more than $6 million in sales, and Michael Dell came to be known as the "boy wonder."
The company grew at an astronomical rate, and by 1999, Dell was already the world's largest PC manufacturer. Its direct-sale and built-to-order sales business model provided leverage over competitors taking its revenue to almost $30 billion in 2021.
💰 Net Worth: $55.8 billion
5. Twitter co-founder Jack Dorsey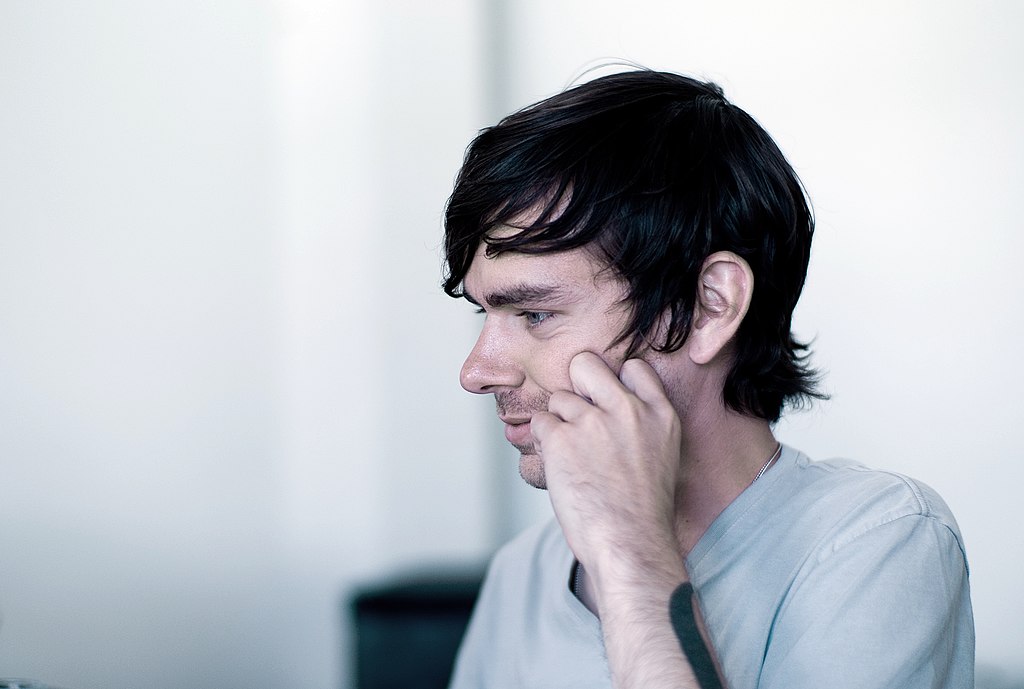 Famous web developer and Twitter co-founder Jack Dorsey is counted as one of the top tech entrepreneurs in the world, despite not having a college degree.
Dorsey expressed his interest in software and technology from an early age. 💻
At 13, he designed an app for taxi dispatching that cab drivers still use today.
A former computer science student at New York University, he dropped out one semester short of graduating to work on Twitter, which he co-founded with Evan Williams (who also joins him on this list) in 2007.
What started as an idea to create an instant messenger program has turned into one of the biggest microblogging websites with millions of worldwide users.
Founding a leading online app would be enough for most techies but not Dorsey. After his break from Twitter in 2008, the tech billionaire started digital payments software, Square.
💰 Net Worth: $8.1 billion
6. Fashion entrepreneur Ralph Lauren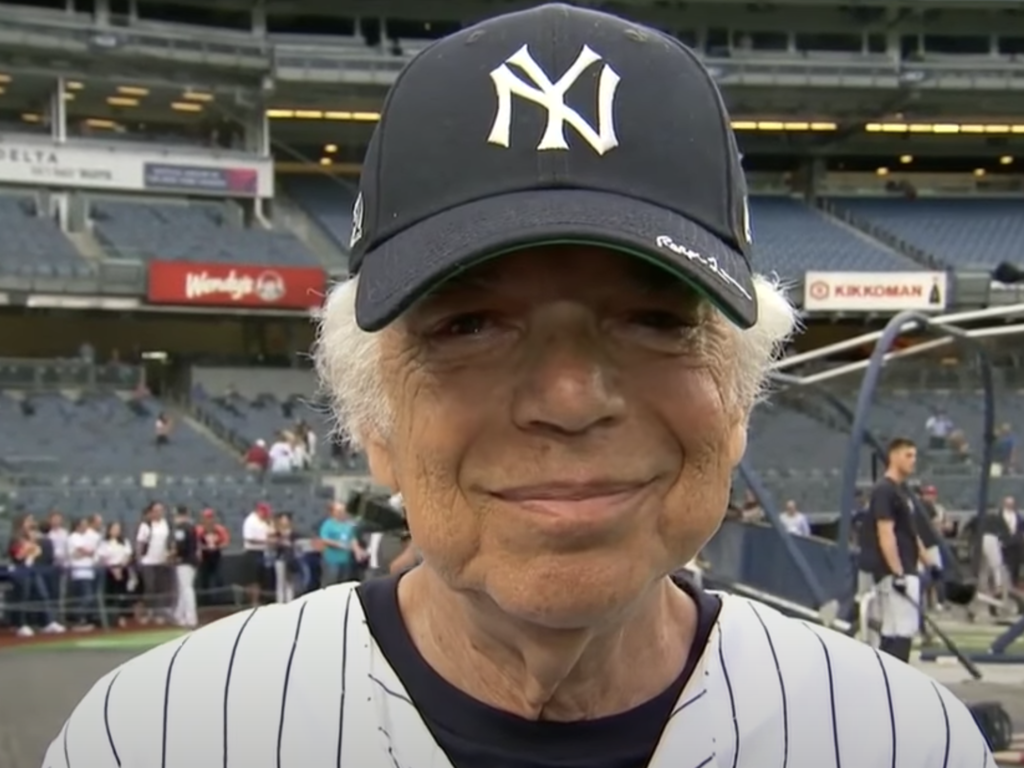 While it may not seem like it from his suave fashion sense and multi-billion-dollar wealth, Ralph Lauren grew up in an impoverished neighborhood in the Bronx.
He attended Baruch College to study business, but fate had other plans. Lauren dropped out of college after two years to enlist in the military before eventually pursuing his interest in fashion.
A fashion enthusiast since he was a teenager, Lauren's first job was as a sales assistant, and he later joined a small store in Empire State as a tie maker. 😄
During this period, Lauren started designing his own clothes, and in 1967 he set up his own business, marketing his garments under the name Polo.
The fashion house became the talk of the town after he dressed the actors in the 1974 film adaptation of the great American novel The Great Gatsby. 
The brand's classic themes and diverse looks appealed to a broad spectrum of people, and Lauren's label soon became an empire.
7. CNN founder Ted Turner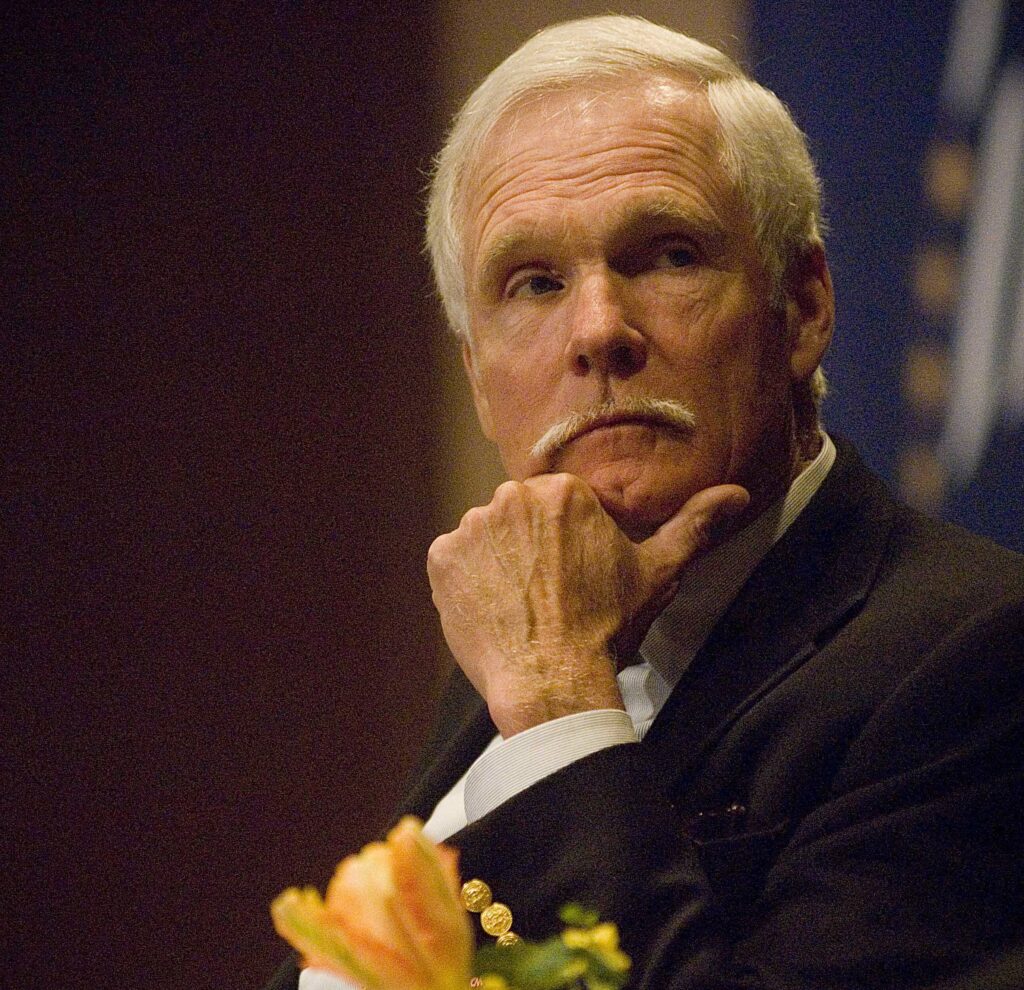 Media mogul Ted Turner is the founder of Cable News Network (CNN), the first 24-hour cable news channel in the US.
An economics major at Brown, Turner was expelled in 1959 for having a female student in his room 🤭 (the Ivy League school forbade men and women from living together in the same dorm). However, he did not let the roadblock come in the way of his career.
Soon after, he joined his father's billboard business and started purchasing a number of struggling radio stations.
His fortunes took a turn for the better after he jumped to television broadcasting and purchased the failing Atlanta-based UHF television station in 1970, gambled a fortune on satellite transmission, and turned the station around with family fare: classic movies, sports, and sitcom reruns.
Within a decade, 80 percent of American homes were hooked to his revamped channel — the Turner Broadcasting System (TBS). 
Turner's most ambitious project was launching CNN, which revolutionized news media, providing groundbreaking news coverage during the Gulf War in 1991, and took Turner's net worth to millions of dollars.
As of 2021, more than 10 million people around the world watch CNN, which ranks third in viewership among cable news networks after Fox News and MSNBC.
💰 Net Worth: $2.3 billion
8. Dole Foods CEO David Murdock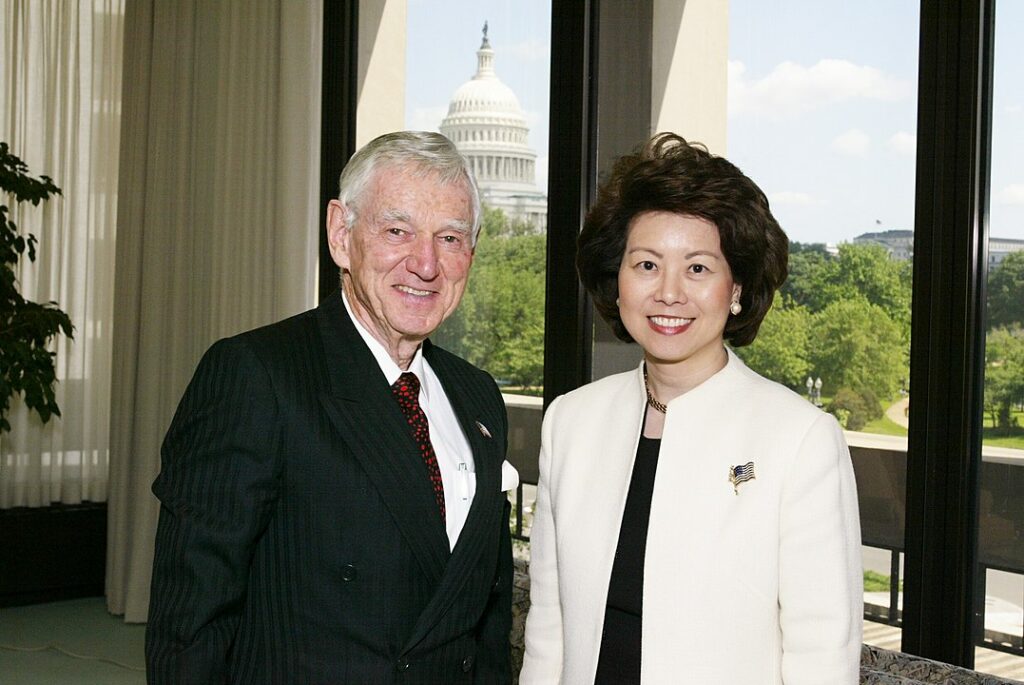 Did you know that billionaire businessman David Murdock was once a homeless, dyslexic high school dropout who did not have a penny to his name?
Murdock made his fortune after a good Samaritan lent him money to buy a $1,200 diner restaurant back in the 1940s.
He made enormous profits from the eatery over the next few months and used the money to move to Arizona, where he amassed a real estate development empire.
Currently, Murdock has an enviable real estate portfolio comprised of thousands of acres of land in 94 countries. 
Murdock also invested heavily in the food industry. In 1984, he bought Dole Foods — the world's largest fresh fruit and vegetable company. 🍓🍋🍊
💰 Net Worth: $2.3 billion
9. Medium CEO Evan Williams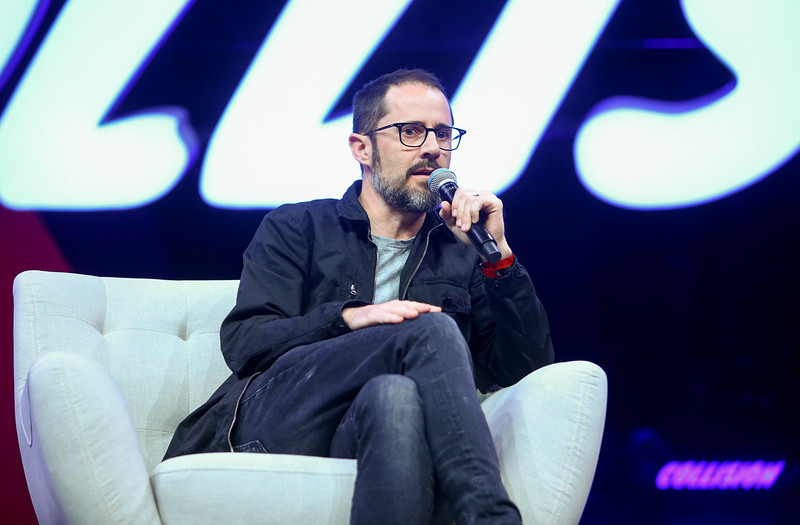 Blogger, Twitter, Medium — besides being super successful blogging or micro-blogging websites, what do these three things have in common? Their founder is the same person: Evan Williams.
Williams grew up on a farm but always dreamed of being an entrepreneur. He joined the University of Nebraska in 1990 but quit the following year to work on his own business.
He started a podcasting company where he met Jack Dorsey. The pair started working on an idea to develop a messaging app and co-founded Twitter in 2007.
During Williams' time as the CEO of Twitter, Compete.com ranked the website as the third most-used social network. 📱
Although he stepped down from his position soon after, Williams did not give up his passion for entrepreneurship. In 2012, he went on to launch the online publishing platform, Medium.
💰 Net Worth: $2.1 billion
10. Rapper Jay-Z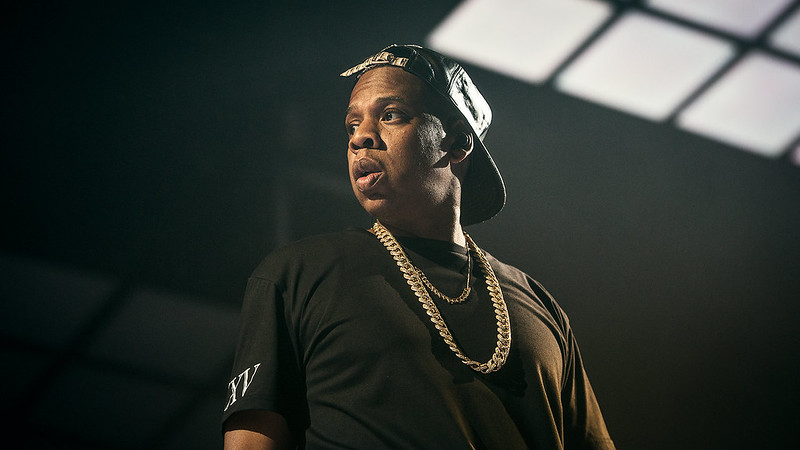 Sure, "Money Ain't a Thang" for rapper Jay-Z — that's because he's got millions of it! 😉
Born Shawn Corey Carter, Jay-Z started rapping at an early age as an escape from the violence, drugs, and poverty in Marcy Projects, Brooklyn.
He even dropped out of high school to deal drugs but decided to change course after his mother bought him a boombox that sparked his interest in music.
In 1989, Jay-Z recorded a song with rapper Jaz-O called The Originators, which won them an appearance on MTV. At this point, he started using the moniker "Jay-Z" — a combination of his nickname "Jazzy" and his mentor's. 
By the 90s, Jay-Z had already founded his music company, Roc-A-Fella Records, which sold over a million copies of its debut album in the US.
Besides making millions from his music, Jay-Z also has an extensive portfolio of investments, including an urban clothing line, a sports bar chain, and a stake in an NBA team — The New Jersey Nets. 😮
💰 Net Worth: $1.3 billion
11. Filmmaker James Cameron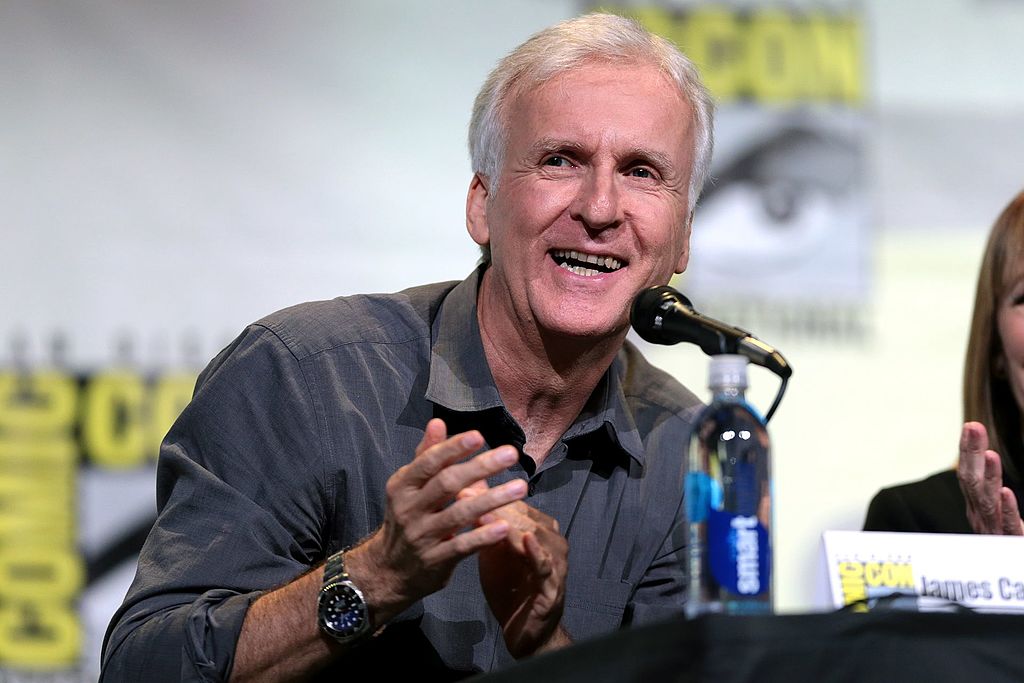 Eminent filmmaker James Cameron — well-known for The Terminator, Avatar, and Titanic — has earned enormous wealth through his superhit ventures.
But Cameron did not become a successful director right from day one. In fact, he dropped out of Fullerton College in California, where he was studying physics, then worked a number of unrelated blue-collar jobs, including as a truck driver.
Watching the iconic movie Star Wars inspired Cameron to quit his temp job and pursue a career in the film industry. 
He worked as a production assistant for several years, during which he kept educating himself about filmmaking and learning new skills. Eventually, he got his big break in 1982 after writing The Terminator, which went on to earn almost $80 million worldwide. 💸
Cameron's films have grossed more than $5 billion worldwide, including Avatar and Titanic, which are the highest and third highest-grossing films of all time.
💰 Net Worth: $700 million
Unfortunately, there aren't any women on our list of the top 11 wealthiest people without a college degree, but many women have made it pretty big despite not having a university education behind them.
This includes celebrity chef Rachel Ray, British fashion icon Anna Wintour, and talk show host Ellen De Generes — all of whom are multi-millionaires.
---
The next time someone tells you to get a college degree or a white-collar job to be successful, you can cite some of these living legends to prove that a college education is not the only path to success. 🤩