College acceptance letter, check. Instagram story, check. Tens of thousands of dollars for tuition and living expenses — uh oh… Looks like next up on the to-do list is focusing on your financial aid package and figuring out what types of student loans you need.
As you begin this next leg of your journey, you'll want to know everything there is to know about the different types of student loans so you can make an informed decision. Don't worry, we'll make it entirely painless 😉.
Let's start by breaking down the two overarching types of student loans: federal loans and private loans.
Federal Student Loan Types 
Federal student loans are issued by the government. They offer low, fixed interest rates and have flexible repayment options after graduation. 
All you need to do to receive federal student loans is to apply and submit your FAFSA (Free Application for Federal Student Aid). Once your application has been processed and you're granted any loans (the vast majority of students are), you accept the ones you wish to keep.
There are several types of federal student loans you may be offered, and each works in a unique way.
Direct Subsidized Loans
Direct subsidized loans are government-backed loans available to undergraduates from low-income families. This type of student loan does not accrue interest until six months after leaving school. That can save you a lot of money!
Essentially, if you borrow $20,000 in direct subsidized loans for four years of college, you will have to pay the same $20,000 back until six months after graduation. The loan accrues interest as usual once the six months have passed.
For this type of loan, your annual loan borrowing limit is based on your financial need. Once you reach that, you'll need to look for other options, like direct unsubsidized loans.
💸 Interest rate: 2.75 percent (undergraduate) or 4.30 percent (graduate) for loans disbursed between July 1, 2020, and July 1, 2021
🧾 Repayment terms: six months of interest-free repayment after graduation, then interest starts to accrue
⚠️ Take note: annual loan borrowing limit applies
Direct Unsubsidized Loans
Direct unsubsidized loans are undergraduate loans that are awarded whether or not you demonstrate financial need. These loans start accruing interest while you're still in school, so you end up paying more than you borrow — but still typically less than a private loan.
If you've taken on both subsidized and unsubsidized student loans, it's a good idea to prioritize and repay your direct unsubsidized loans first because these will continue accruing interest while you're in school.
💸 Interest rate: 2.75 percent (undergraduate) or 4.30 percent (graduate) for loans disbursed between July 1, 2020, and July 1, 2021
🧾 Repayment terms: interest accrual begins immediately, repayments become due six months after graduation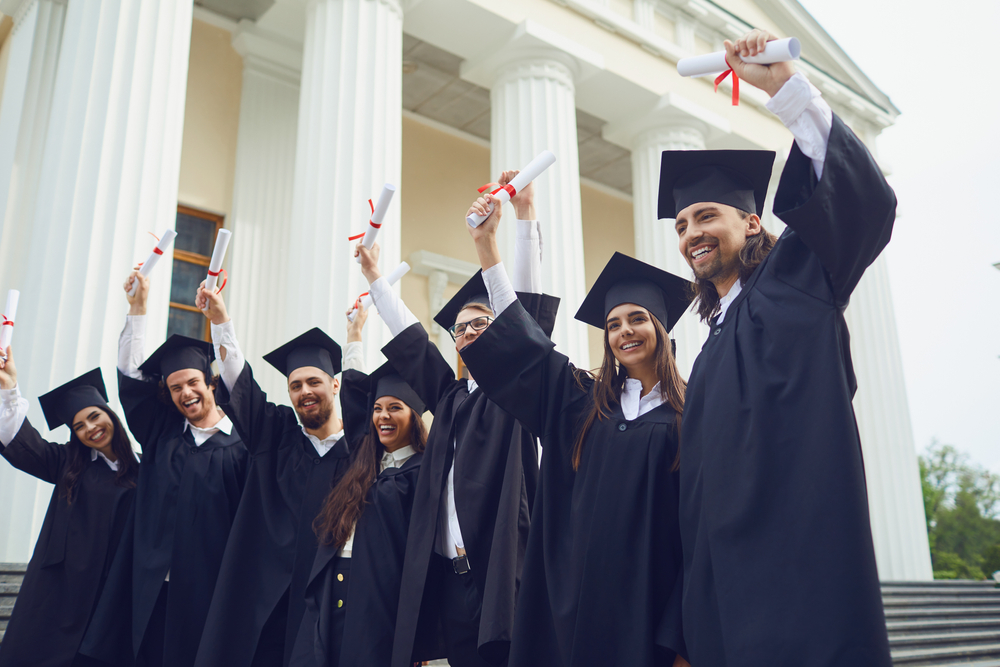 PLUS Loans
PLUS loans are credit-based unsubsidized loans that are not available to dependent undergraduate students but are available to their parents.
Here's how it works: as an undergrad, if you need more money to study with than the amount you received in subsidized or unsubsidized loans, you can ask your parents to take out a PLUS loan to help you through college. The loan will be issued directly to your parents instead of you. Everything else remains the same as unsubsidized loans: interest accrues on the loan while you're in school and repayment starts after the six-month grace period.
PLUS loans are also available to graduates or professional school students. These are often referred to as grad PLUS loans. Both parent and grad PLUS loans require a separate application from the FAFSA and a credit check.
💸 Interest rate: 5.30 percent for loans disbursed between July 1, 2020, and July 1, 2021
🧾 Repayment terms: upon disbursement of the loan, or request a deferment to begin paying six months after graduation
⚠️ Take note: the parent holds responsibility for the loan, and parent PLUS loans cannot be transferred to the child
State Loans
States often have their own student loan programs. These loans often have low, fixed interest rates, sometimes with loan deferment and flexible repayment options. 
In many cases, the perks and benefits of state loans are similar to the federal ones. State loans, like federal loans, may offer student loan forgiveness for public sector employees and deferment options in case of financial hardship.
The application process is simple — just fill out the FAFSA. Remember to keep tabs on state deadlines because these are often earlier than the federal deadline. If you miss a state deadline, you will lose out on your state-funded aid programs, but you can still qualify for federal financial aid.
💸 Interest rate: highly variable: from 1 percent in Georgia up to 21 percent in multiple states
🧾 Repayment terms: dependent on the state

Types of Private Student Loans 
If you've maxed out your federal loans and need additional financing to cover your college expenses, taking out a private student loan can be a good alternative. However, remember that you'll have to pay interest on every penny so you should borrow only what you truly need.
You can get different types of student loans through banks, state agencies, credit unions, or even your school.
💸 Interest rate: highly variable: fixed rates ranging from 4.25 percent up to 12.59 percent
🧾 Repayment terms: dependent on the lender

Private Student Loans From the Bank
Unlike federal student loans, which are largely determined by financial need, private student loans through banks or other financial institutions are based on your credit history. You can apply for these loans directly through your chosen provider.
Private student loans usually require a cosigner — a person with a good credit history who will be the backup repayment source for your student loan.
When looking for a private loan, check first with the financial institution where your family or cosigner has an existing relationship. Often, banks will have loyalty discounts or lower interest rates for their customers.
What if I Don't Have a Cosigner?
If you need a private loan and aren't able to find a cosigner, getting a loan will be trickier, but not impossible. Some private lenders may consider giving you a loan based on your academic achievements and job prospects. In these cases, strong credit history is also crucial.
Credit Union Loans
Beyond your everyday banks, you can find private student loans at credit unions. 
Credit unions are small nonprofit financial institutions owned by their customers. Loans from credit unions typically work the same way as loans from other private lenders but may have more generous rates and terms than traditional banks. 
Keep in mind that in many cases you first need to become a member to use a credit union's services, meaning an additional step in the application process. Also, not all credit unions will offer the type of student loan you're after so you may need to do a bit of shopping around to find one that meets your financial aid needs.
Degree Specific Loans
Looking for loans specific to the academic field you want to pursue? There are plenty of loans and other forms of financial aid available for students from all disciplines. 
For instance, if you're cash-strapped and are preparing for medical school, you may be eligible for Health Professions Student Loans or Primary Care Loans, which are administered through individual schools. Similarly, law students entering public service can take advantage of loan forgiveness through Loan Repayment Assistance Programs, available in 24 states.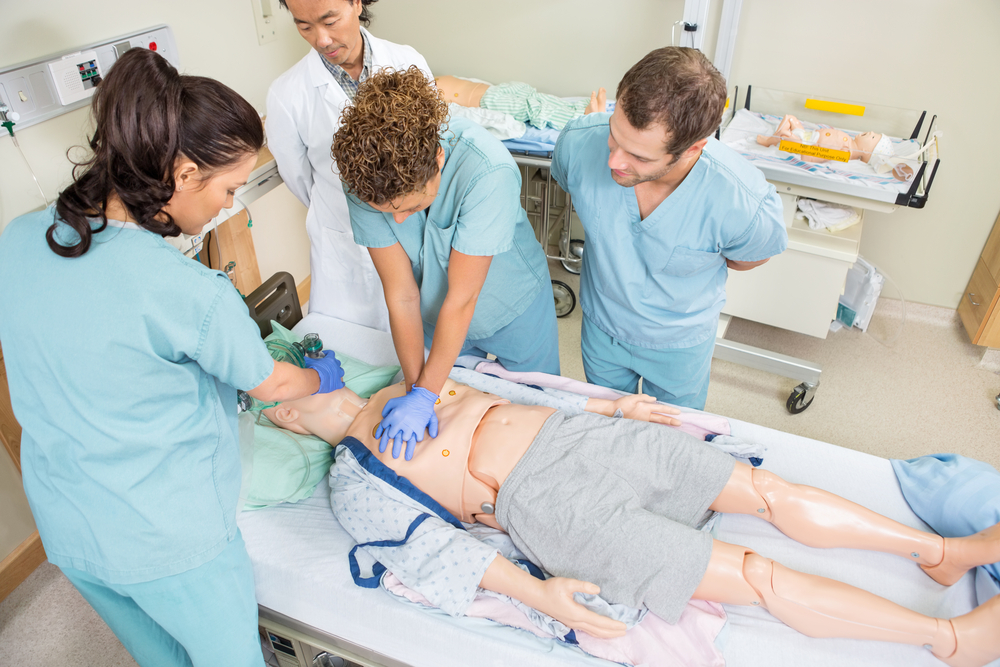 Many states in the country are facing a shortage of qualified teachers. In an effort to attract educators in these states, governments in states like Nevada, Washington, DC, and California are offering all kinds of financial aid or loan forgiveness programs for aspiring instructors.
International Student Loans
If you're applying to study in the US from overseas, the options above may not suit you. Instead, you can take out private education loans available to foreign students. Remember to start the loan application process prior to being accepted to your school. You will need your student visa before the loan comes through so you'll want to time this carefully.
For most international student loans, you'll need an eligible cosigner — a permanent US resident with strong credit.
Student Loans When You Have Bad Credit
If you need a student loan and you're worried about your bad credit score or lack of credit history, federal loans are your best choice, since most private lenders require a high credit score of at least 690.
If you haven't managed to build up a sparkling credit score and you need a private loan, you have two options:
Find a private lender without credit requirements. In this case, the lender may charge you higher interest rates.

Opt for a private loan with a cosigner who has good credit. This would ensure that you receive a more competitive interest rate.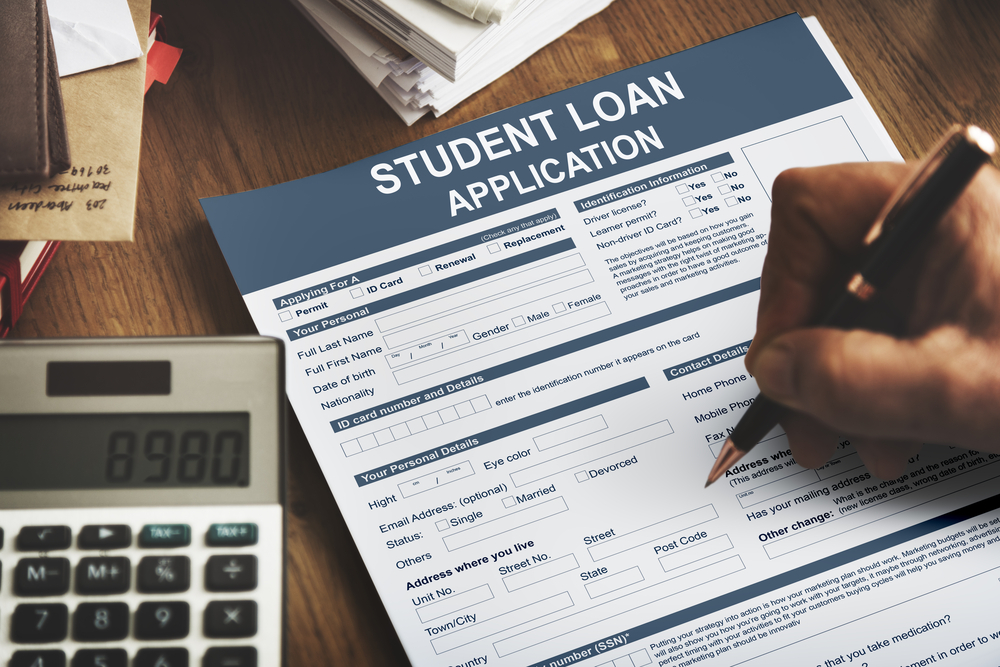 Can I Refinance My Student Loans?
Refinancing is the process of taking out a new loan to replace an old one. The lender will pay off your old loan and you'll have to make payments to your new lender with new terms and a new hopefully better interest rate.
So can (and should) you refinance every type of student loan? The short answer is that it depends on the type of loan you hold.
Refinancing Federal Student Loans
Federal loans can only be refinanced through a private lender. In doing so, you'll lose out on federal benefits, including income-driven repayment plans, loan forgiveness, and deferment options.
While that may not seem like a problem now, you never know what the future holds. You should refinance federal loans only if you are confident that you will have a stable income throughout your loan term and that you don't qualify for forgiveness options.
Refinancing PLUS Loans
If you're planning to get your family off the hook by paying off the loan after graduation, don't rush to refinance right away. Remember that you can make payments on the loan even if it is still in their name. By making the payments through your parents, you can still take advantage of the federal benefits that come with the PLUS loan.
If you do wish to transfer the loan into your own name, you can refinance a parent PLUS loan with a private lender.
Refinancing Private Student Loans
Feeling the weight of your interest-heavy private student loans? In that case, choosing to refinance may offer you a new loan at a lower interest rate, meaning lower monthly payments.
Refinancing your private loans by switching to a new lender may also help you find more flexible repayment plans and postponement options. Additionally, unlike federal student loans, you don't have to worry about losing out on long-term benefits when you do.
Refinancing Medical School Loans
Are you a resident physician looking to refinance your medical school loan? Before you take the plunge, consider the type of student loans you have and your career goals to make an informed decision.
If you have federal loans, double-check whether you're able to take advantage of Public Service Loan Forgiveness or if you want an income-driven repayment plan. 
With private medical school loans, there's little downside to refinancing. You can choose to refinance your medical school loans during residency or after, depending on whether you qualify for a lower interest rate while you're a resident.
If you do not want to refinance your student loan during your residency, use that time to build your credit score so it's easier to get the best interest rates if you want to refinance your loans in the future.
---
Keep in mind that all types of student loans, whether federal or private, are money to pay for school that you must pay back. Before borrowing, consider other forms of financial aid such as scholarships and grants, review your loan options carefully, and do your best to reduce the amount that you have to borrow — you'll be glad later that you did!