Lions, hawks, and cheetahs — just a few you can find in safari attractions but also in sports stadiums, too (as mascots, of course). 😉 
They sometimes have rivals with names and creatures that sound like they come from a Dr. Seuss book, leading to some of the weirdest college team names in the US. 
Check out the silliest team names that you can find in the US (and the story behind each moniker). 😆
1. Wichita State Shockers
The Wichita State University (WSU) seems to know a thing or two about grabbing attention. For example, it's not every day that you see a fierce-looking and brightly-colored bundle of wheat named WuShock representing a sports team. 🌾
But what's the shock factor? Well, the team name stems from "shocking" wheat, a harvesting technique carried out by its early football players to raise money to attend this university when it was still named Fairmount College. 🏈
2. Presbyterian College (PC) Blue Hose
Yeah, that's not missing the letter "r" nor is it referring to a gardening water pipe. 🤷
Instead, the Presbyterian Blue Hose refers to the blue stockings that all PC sports teams, from baseball to wrestling, used to wear back in the early 1900s. 
Sportswriters covering the games originally wrote it down as "blue stockings" but shortened it to "hose." 📰 The moniker stuck and was made official by PC in the 1950s, represented by a mascot named Scotty the Scotsman, which is a nod to the college's Scottish roots.
3. Niagara Purple Eagles
An eagle with eggplant-colored wings named Monte may look wacky, but Niagara University's mascot has a pretty straightforward origin story.
The university's location on Monteagle Ridge in Lewiston, New York, inspired the mascot's name. 🦅
Instead of dark brown feathers, Monte wears the university seal colors of purple and white. Mix all that together, and you have Purple Eagles as the college's sports team name. 👍
4. Delaware Fightin' Blue Hens
Who knew that a non-native blue chicken in the US would play a key role in American history? 😄
Revolutionary War Captain Jonathan Caldwell from Delaware bred these ferocious fowls for cockfighting. 🐔 So, it's no wonder that the University of Delaware adopted it for its sports teams in 1911. 
YoUDee, the mascot, shows up in games along with its younger sibling (and another official mascot) named Baby Blue. 
Fun fact: The university's College of Agriculture and Natural Resources keeps real, feathered blue hens. Three of the chickens, named Captain Cluckers, Private Poultry, and Corporal Doodle-Doo, show up in the Delaware Stadium during football games.
5. Iona University Gaels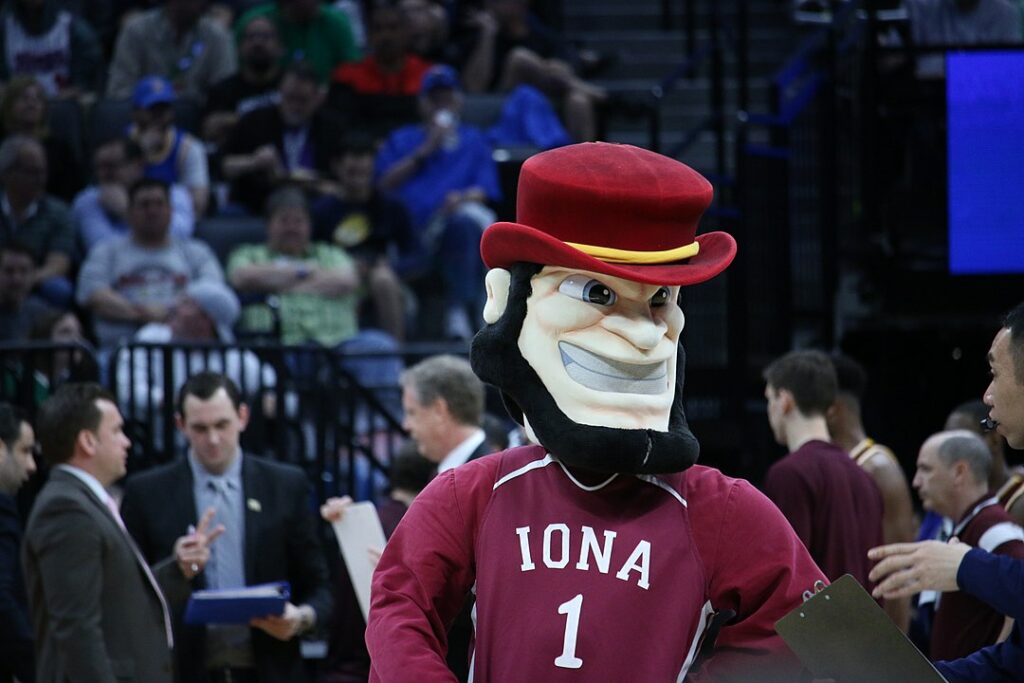 Unlike eagles and hens, a Gael (pronounced "gale") isn't another animal farm resident. That's because a Gael is a Gaelic-speaking person embodying spunk and strength. 💪
It makes sense why Iona University named its athletic teams representing Irish-Gaelic ancestry — it's because the Irish Christian Brothers founded the school in 1940.
Find the bushy-bearded, top-hat-wearing Gaelic man mascot named Kilian during sports games and community events.🧍
6. North Carolina Tar Heels
"Tar heels" is a sticky phrase that leaves you wondering what it could mean. Well, it's time for a pre-American Revolution history lesson! 📖
During the days of stinky and messy tar and pitch production for England, North Carolina residents were mockingly called "Tarboilers." But, the bravery of the state's Civil War troops turned the term into a positive one, "Tar Heels." 
With a state history like that, the University of North Carolina adopted the nickname. A ram named Rameses is the mascot, inspired by a star footballer alumni, Jack Merritt, called the "battering ram." 🐏
7. Purdue Boilermakers
Purdue, Indiana's then-underdog school educating students in trades, made history in 1891 with its 44-0 victory during a football game against the private liberal arts school Wabash College. 🏈
Though the public university's sports teams (and students) were called many names, such as "pumpkin-shuckers" and "blacksmiths," "boilermakers" gained traction after a sportswriter used the term in a famous subheading reporting on the match. 
Purdue was also spearheading studies on improving transportation during the same years of their sporting victories. So, when the university acquired its own steam engine, the nickname stuck for good. 🚂 (Expect to see a human mascot named Purdue Pete for the sports team, though.)
8. Saint Louis Billikens
Common good luck charms are a four-leaf clover and a horseshoe, but have you ever seen a devilish-looking figure called a Billiken? 🤔 Saint Louis University (SLU) took it as their official mascot, but the exact reason why is anybody's guess. 
While its design is credited to the American art teacher and illustrator Florence Petz, its association with SLU's athletic teams reportedly started from the creature's likeness to SLU football coach John Bender. 
Fun fact: Petz found the name "Billiken" in an 1896 Bliss Carman poem entitled "Mr. Moon: A Song of the Little People."
The Billiken is said to give good luck to its believers, which explains why the university chose it when its football team was on a winning streak in the early 1900s. ✨
9. Virginia Military Institute (VMI) Keydets
Is it a bird? Is it a plane? No, it's… well, nobody knows exactly what a Keydet is, but there are a couple of theories.
One story says that it could be referring to the school's gray cadet uniform or that it's reportedly a "cadet" pronounced with a Southern drawl. 🎖️
Plus, did you know that the team's mascot used to be a live kangaroo? Named TD Bound, it was associated with just football back then. In 1972, the kangaroo became the costumed version (renamed Moe), cheering for all of VMI's sports teams. 🦘
10. University of California at Santa Cruz (UCSC) Banana Slugs
Most colleges choose mascots with a fighter's traits, but not UCSC. Instead, it chose an unlikely icon for its athletic teams — a banana slug (definitely one of the weirdest college team names out there!). 🍌
Students spotted these slimy creatures lazing around in the campus' redwood forest and voted for it to become the school's representative. 🌳
Mascot Sammy the Slug's relaxed nature was also said to match UCSC's classification under the NCAA Division III, having a lower budget for sports and no athletic scholarships on offer. 
11. Long Beach State Dirtbags
Playing baseball can get your uniform soiled, but California State University Long Beach takes it to the next level by calling its athletes "dirtbags." 
The moniker emerged from the university's first baseball team in 1989 that exercised and practiced at an all-dirt field. ⚾ They were known for their hard work that led to 18 straight victories. 
But don't expect a literal dirtbag as the school's symbol running on the baseball field. Instead, you'll find a muscular shark mascot named "Elbee" (from the first letters of "Long" and "Beach"). 🦈
12. Delta State University (DSU) Fighting Okra
Eating your greens can build muscle strength — just ask DSU's Fighting Okra! 🥊
DSU's official mascot is actually the ho-hum-sounding Statesman, but this vicious vegetable happens to fit the bill of what's "mean and green" after school athletes pointed it out during a 1987 basketball game (at least, this is one of the top theories).
And voila, the unofficial-slash-alternative mascot was born, embodying the school colors of green and white and the team's fighting spirit. 🎉
13. Williams College Ephs
Among the usual animals you'll see in the sports stadium, a purple (and yellow) cow will surely stand out. That's probably what the Williams College students were thinking of when they voted for it as a school mascot. 🐮
Another story claims that the female heifer mascot was chosen after the college's humor magazine bearing the name Purple Cow. The name of the mascot? Ephelia, which comes from the college founder's name Ephraim Williams.
It follows that its NCAA Division III sports teams are called "Ephs" (pronounced like "chiefs"). 📣
14. Whittier College Poets
Unless they're in a literary competition, the Whittier College Poets sound a little out of place in an inter-school faceoff. 😅
But the 18 varsity teams are named just that after the Quaker poet and abolitionist John Greenleaf Whittier (the college's namesake). The sports teams and student body are represented by the Quaker hat-wearing mascot named John Poet. 😀
15. Ohio Wesleyan University (OWU) Battling Bishops
You'd never expect to see bishops battling it out in a gymnasium until you've visited Ohio Wesleyan University. 🟥 But what's the deal? 
The university's sports teams wanted to differentiate from the ordinary "The Red and Black" after their school colors or "The Methodists" after their religious affiliation. So, "Battling Bishops" took the spotlight since OWU produced many Methodist bishops anyway. 😲
16. University of North Carolina School of the Arts (UNCSA) Fighting Pickles
The Fighting Okras seem to have a distant cousin… the Fighting Pickles! 🥒
The legend of this wacky college team name starts with two music students on a quest to find the best pickles in town. With pickles on their minds, they submitted it as the winning entry to the university's football team name contest in the 1970s. 
But, here's the thing: the UNCSA doesn't actually have an official sports team but has plans of establishing one for a sport that's in line with their brand — pickleball. 😀  (Although, that's most likely an April Fools' Joke.)
17. Oglethorpe University Stormy Petrels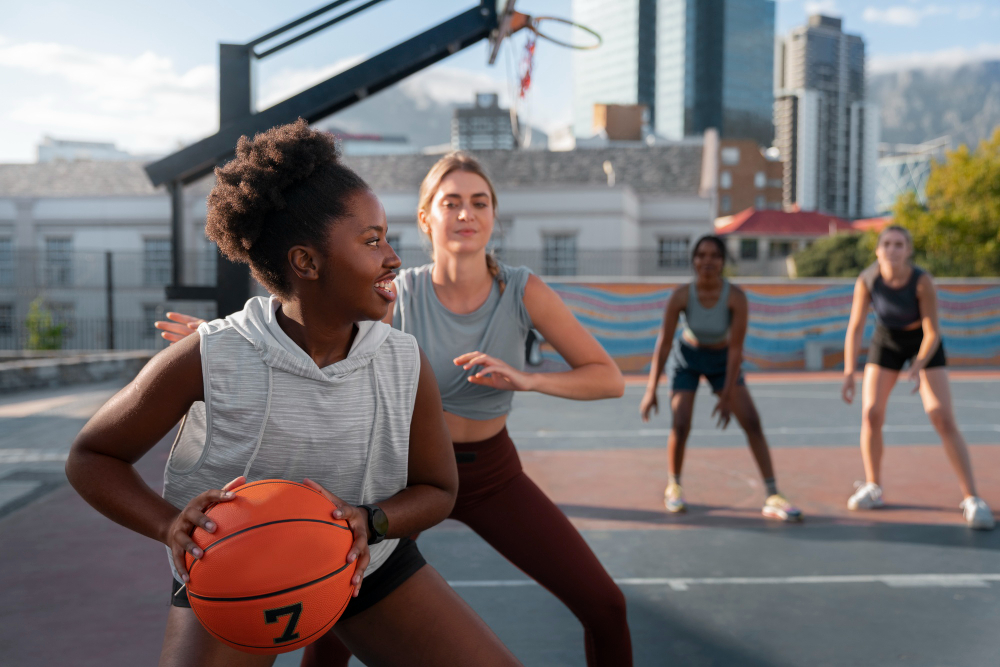 Sports teams really seem to have a thing for birds, and Oglethorpe University is no exception with its athletic units called the "Stormy Petrels." 🐦
Credit goes to a past university president, Dr. Thornwell Jacobs, who chose it as the school's mascot. He was inspired by the story of General James Oglethorpe (the college's namesake) reportedly being in awe of the bird's bravery in its search for food from the roaring ocean. 🌊
Fun fact: The bird's tenacity apparently influenced the school's motto, too: Nescit Cedere, a Latin phrase meaning "He does not know how to give up." 
The seven-foot bird mascot goes by the name "Petey" designed in the school colors of black and gold, complete with an expression that you wouldn't want to mess with. 
18. University of Arkansas at Monticello (UAM) Boll Weevils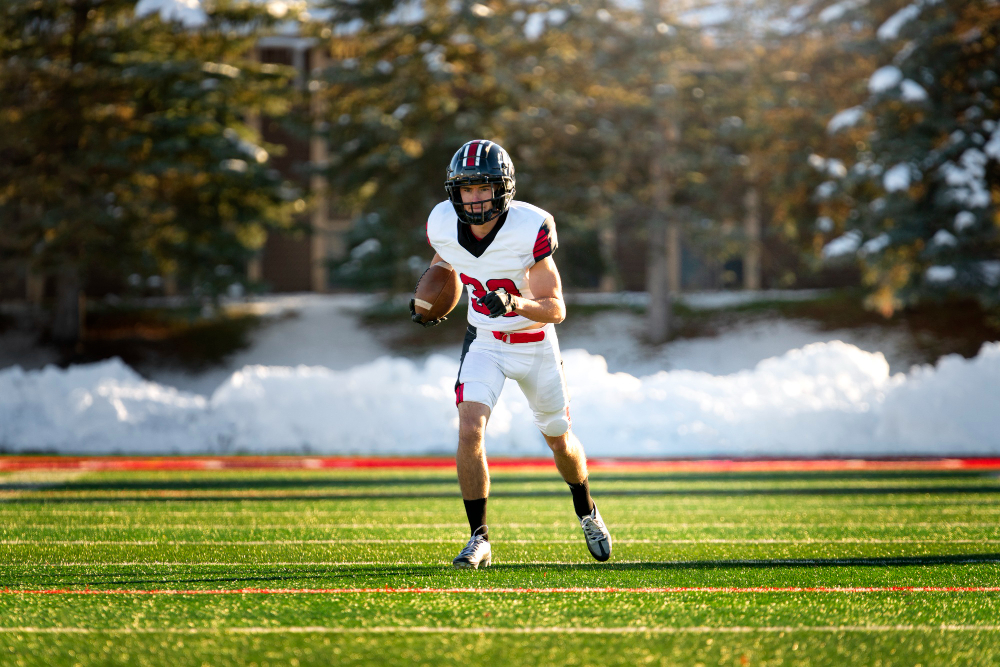 If you're on the lookout for the weirdest college team names, you won't be disappointed by the Monticello Boll Weevils. (What are those, anyway?!) 
The boll weevil leaves destruction in its wake as a cotton-eating beetle. 🪲 It's a fearsome pest, but it seems that UAM's President Horsfall liked that trait and chose it as their official mascot in 1925. 
You'll have your eyebrows raised once you see the mascot called Weezy the Weevil, which looks like a bizarre cross between something out of the TV show Veggie Tales and a green alien. 🤪
19. St. Bonaventure Bonnies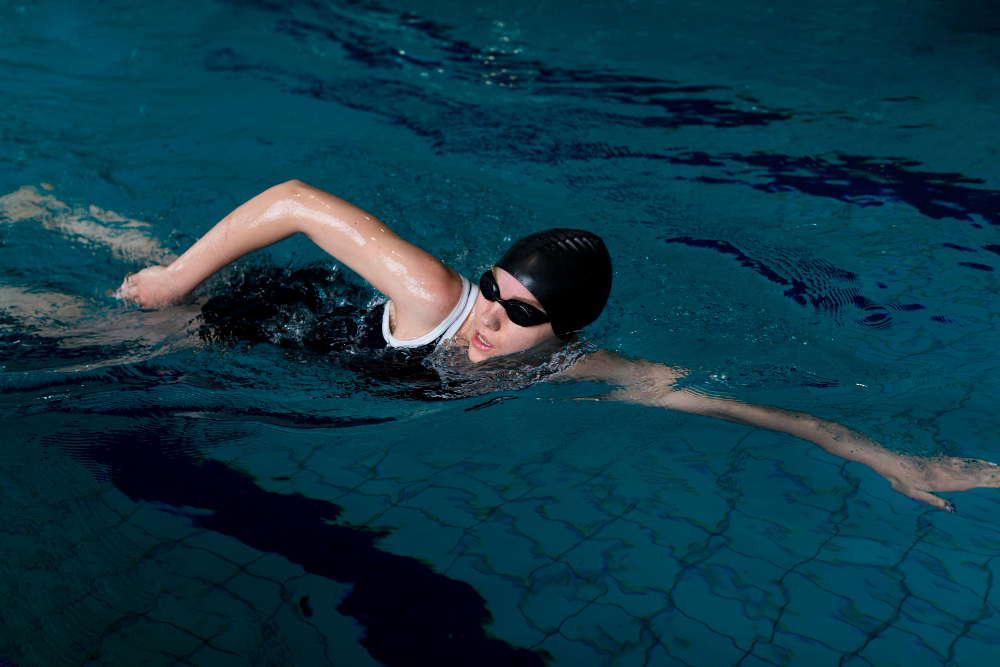 You may be wondering, did St. Bonaventure just give up on trying to find a unique college team name and settle for "Bonnies"? 
The university's athletic teams used to be "Alleganies" after the school town's location, then changed to "Brownies" as the school was represented by "Brown Indians." In 1992, "Bonnies" became the replacement following concerns about cultural appropriation. 😲
Despite its cute-sounding name, its mascot is actually an apex predator: a wolf. Said animal is tied to the Franciscan tradition (affiliated with St. Bonaventure University), representing the teams competing in NCAA Division I games. 🟫
20. University of Tennessee at Chattanooga (UTC) Mocs
"Mocs" is taken from "moccasin" which can either refer to a pit viper or a traditional pair of indigenous North American footwear. UTC tried going with both when it used to have a snake mascot in the 1920s and the shoes in the school logo in the 1980s. 
Over time, UTC wanted to move from politically sensitive issues, so it went for the stand-alone "mocs" nickname and paired it with the Tennessee state bird, a mockingbird. 🐦
So, since 1997, UTC's athletic teams have been represented by Scrappy the Moc(kingbird) mascot, named in honor of the legendary football coach A.C. "Scrappy"  Moore. 🏈 
21. Wake Forest Demon Deacons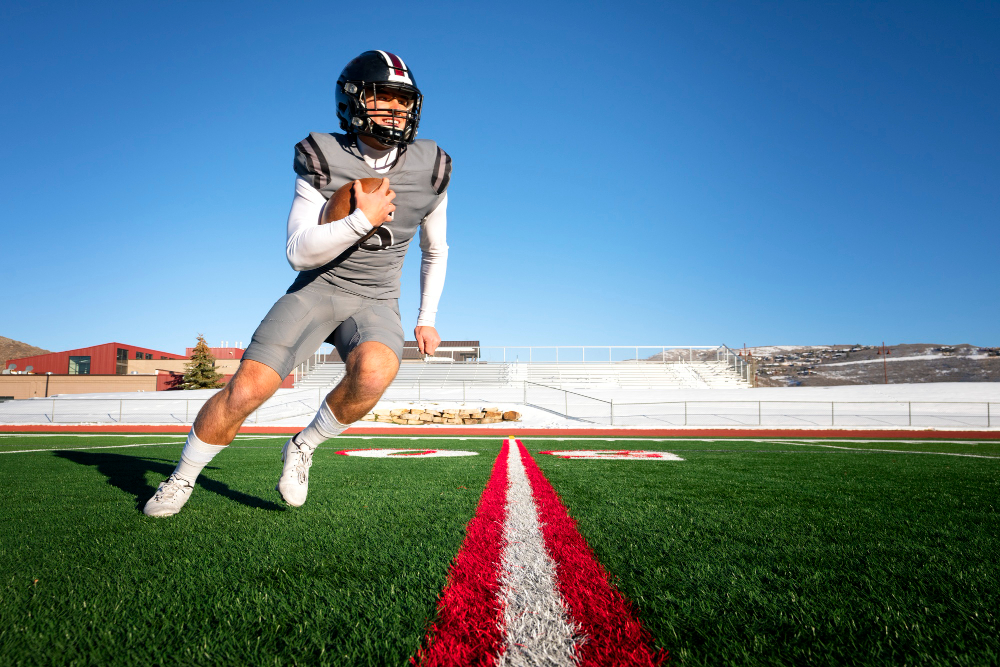 This will have you raising your eyebrows: Wake Forest University's athletic teams used to be called the "Baptists" but turned to the dark side (name-wise, at least) by being known as the "Demon Deacons." 👿
So, what's up with the oxymoronic nickname? Like with many of the weirdest college team names on this list, credit can be traced to a newspaper editor describing the team's impressive win over the Duke Blue Devils in a 1922 game.
While the mascot looks like a distinguished gentleman decked in the school colors of gold and black, he's come up with "devilish" acts: climbing goalposts, stripping off his pants, and riding a motorcycle across the field. 🏍️ 
22. Duke Blue Devils
Did you know that the mascot of Duke University (formerly known as Trinity College) was influenced by the famous World War I French troops Chasseurs Alpins aka les Diables Bleus? 🟦
Students cheered for the "Blue and White" or the "Methodists" until the school's newspaper called for a catchier epithet. Among all the Eagles and Bears submitted, the "Blue Devils" stood out and caught on for the 1923 class, which was made up of returning war veterans. 🪖
23. Virginia Tech Hokies
If a Looney Tunes bird and Despicable Me's Gru combined into one creature, it would look like the Virginia Tech Hokie (which is actually a turkey). 🦃
The word "Hokie" comes from an 1890s school cheer created by a student named O.M. Stull. Then, its feathered representative named HokieBird was inspired by a real turkey trained by Virginia Tech's employee, Floyd "Hard Times" Meade, the school's original mascot.
24. UC Santa Barbara Gauchos
Never underestimate the power of fangirls in changing history, starting with UC Santa Barbara. 
The university's mascot used to be a Roadrunner until its female students voted it out in 1934 in favor of the Gaucho (a South American cowboy) after the 1927 movie of the same name and called him Olé. 🎞️
While many enjoy the mascot along with its tortilla-throwing tradition in games, it has also met controversies about cultural appropriation and might be changed to a mapache (a raccoon) instead. 🦝
25. Southern Illinois Salukis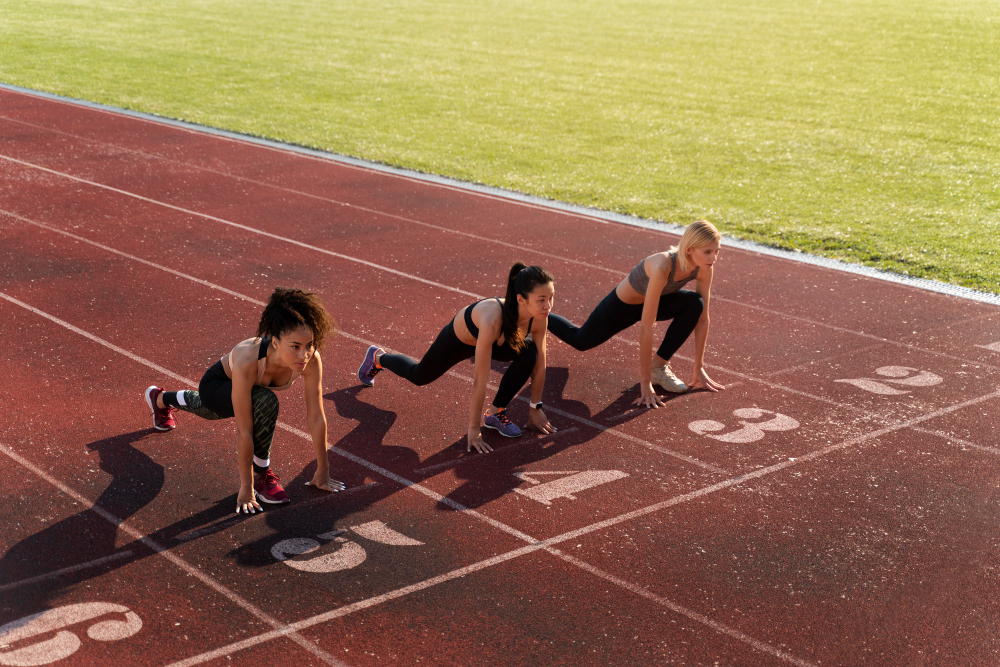 Talk about one of the weirdest college team names — just what exactly is a Saluki?
Turns out, a Saluki is a type of hound that's also Egypt's royal dog. Southern Illinois used to be called "Little Egypt," so going with a Saluki as this school's mascot makes for a unique epithet. 🐕
After a 1951 school vote, Southern Illinois went from being called the "Maroons" to the "Salukis," representing speed, intelligence, and prestige.
26. Webster University Gorloks
Gremlin, goblin, gorloks. Webster University's athletic team sounds like they'd fit right in that group of mythical mischief-makers. 
But how did this school come up with one of the weirdest college team names in the US? The history is quite simple: it's a combination of the two intersecting streets of Gore and Lockwood, where the university is located. 🛣️ 
Just like its name comes from a word combination, the Gorlok is also a mix of different creatures: cheetah's paws, fierce buffalo horns, and a St. Bernard dog face designed by a student for a contest and refined by a professional designer. 🐶
27. Washburn University Ichabods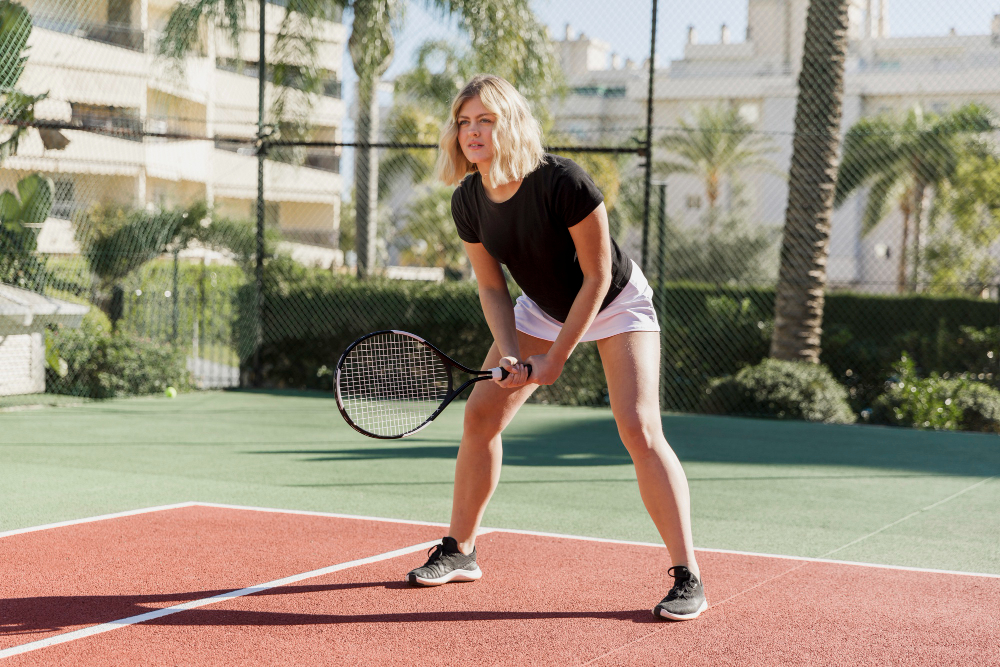 An "Ichabod" sounds like a scientific name for an animal or a bleak Biblical figure, but Washburn University's Ichabods are neither of those. 
Actually, it's based on a real person named Ichabod Washburn, a philanthropist who donated $25,000 to the school. 🎩 The college adopted the name for its athletic teams during the 1800s.
The famous alumni and graphic designer Bradbury Thompson created Ichabod's likeness to be used as a mascot in 1938, symbolizing courage, character, kindness, and studiousness. 
---
The weirdest college team names in the US may make you raise your eyebrows or giggle, but they sure do gain your attention — all the more reason to cheer for the team! 🥳