If nature is the best teacher, students at beach colleges receive the best education!
Everything's better with silky smooth beaches, a warm breeze, and lapping waves — even college life. ☀️ 
Want to write your essays while soaking up the sun? We've rounded up the top 25 beach colleges in the US. 
1. Texas A&M University – Corpus Christi (Texas)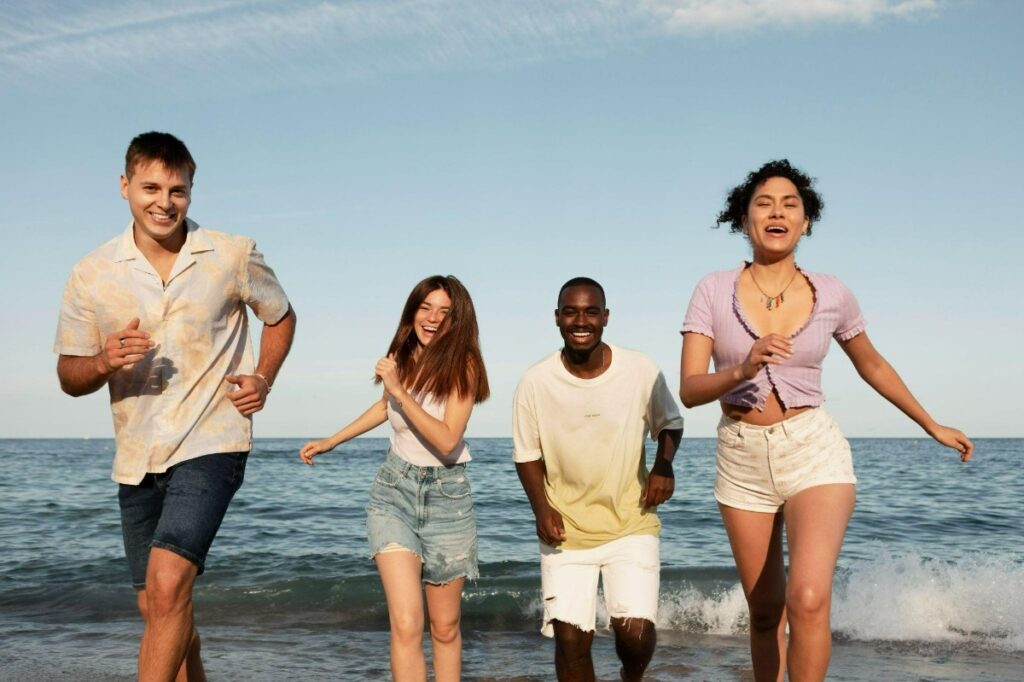 When you think of Texas, you probably think of the blistering desert heat. 🥵 
But did you know that Texas A&M at Corpus Christi is the only US university that is built on its own private island? 
Located just a mile away from University Beach, as a TAMU-CC student, you can spend your free time walking on the palm tree-lined pathways on campus. The hike-and-bike trail is also a hit among students who want to stay fit during their college experience. 
You can even try out water sports like kayaking or windsurfing if you're the adventurous type.
The Port of Corpus Christi also hosts the annual Texas Jazz Festival and Ranch Hand Breakfast, where you can enjoy the traditional Texan fare.
2. University of California – Santa Barbara (California)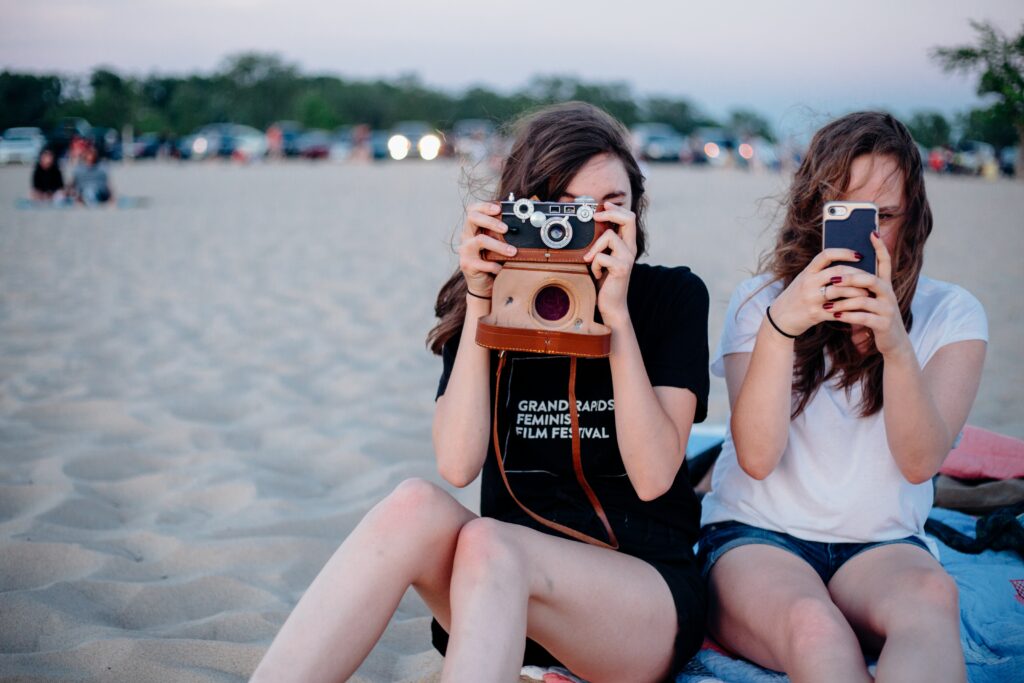 What's better than a university with its own private beach? A university with its own lagoon! 
At the University of California – Santa Barbara, the 30-acre Campus Lagoon is famous for its many native plants and animals. Students often pop in here to watch the sunset or observe a variety of birds such as snowy egrets, cormorants, and sandpipers. 
Stretching from Campus Point in the east to Devereux Beach in the west, the many beautiful beaches at UCSB are perfect for snorkeling, tide pooling, or taking a lazy stroll after class. 😌
3. University of California – San Diego (California)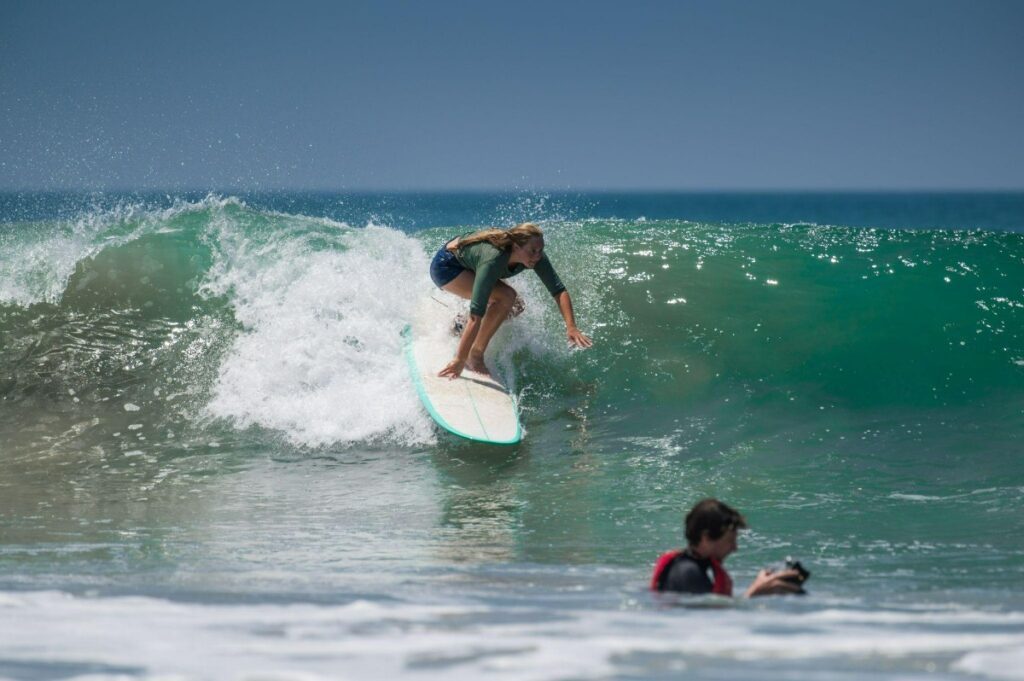 Located in the hilly, seaside neighborhood of La Jolla, the University of California – San Diego is close to two beautiful stretches of sand: Black's Beach and Torrey Pines State Beach.
Whether you want to surf, explore tidepools, or simply soak up the sun — you'll never have a dull moment at UCSD with this much shoreline right at your fingertips. 
Downtown La Jolla is also lined with plenty of coffee shops, restaurants, and boutiques, perfect for spending your Friday nights and weekends. 🍸
Looking for exciting events close to campus? From concerts and beer fests to the San Diego Yoga Festival, the beaches around the college are buzzing with interesting things to do all year round. 
4. Eckerd College (Florida)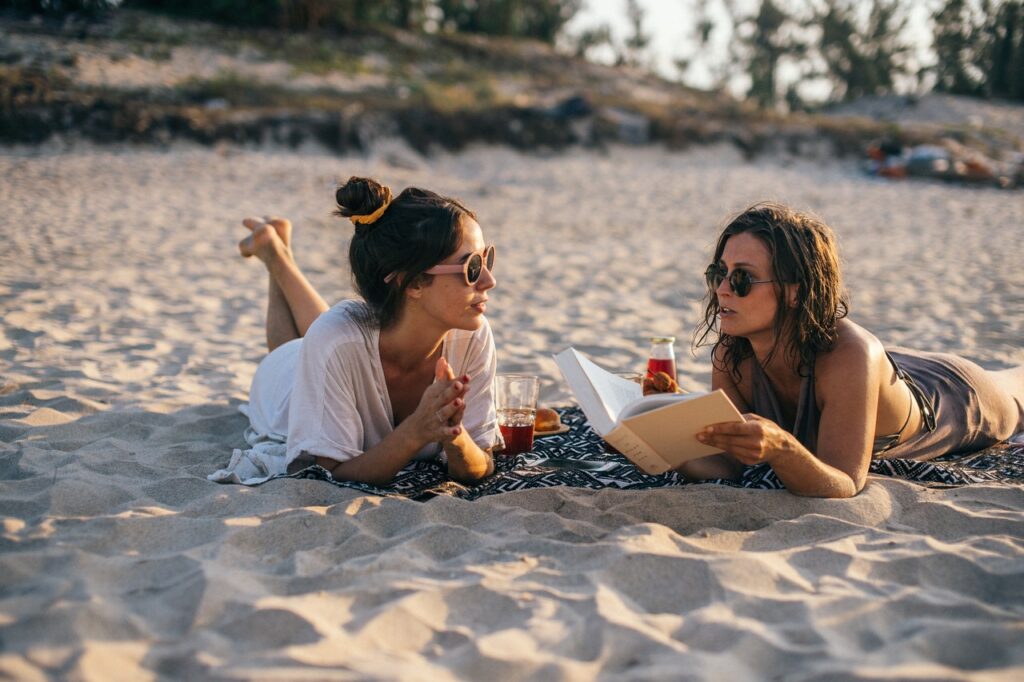 From the fall term bonfire to graduation day — many of your best memories at Eckerd College will be at the beach. 
This Florida school boasts the largest water sports programs in the southeast, offering sailing, windsurfing, and saltwater fishing instruction. 🌊
Eckerd students spend their weekends on South Beach doing everything from water sports to sunset cruises. And why not? There are sweet discounts for college students on paddleboarding and water skiing, as well as the gear you need for a camping trip to Crystal River or Hook Island. 
Need more reasons to support the school's ranking on The New York Times' list of "Colleges That Change Lives"?
5. Florida Atlantic University (Florida)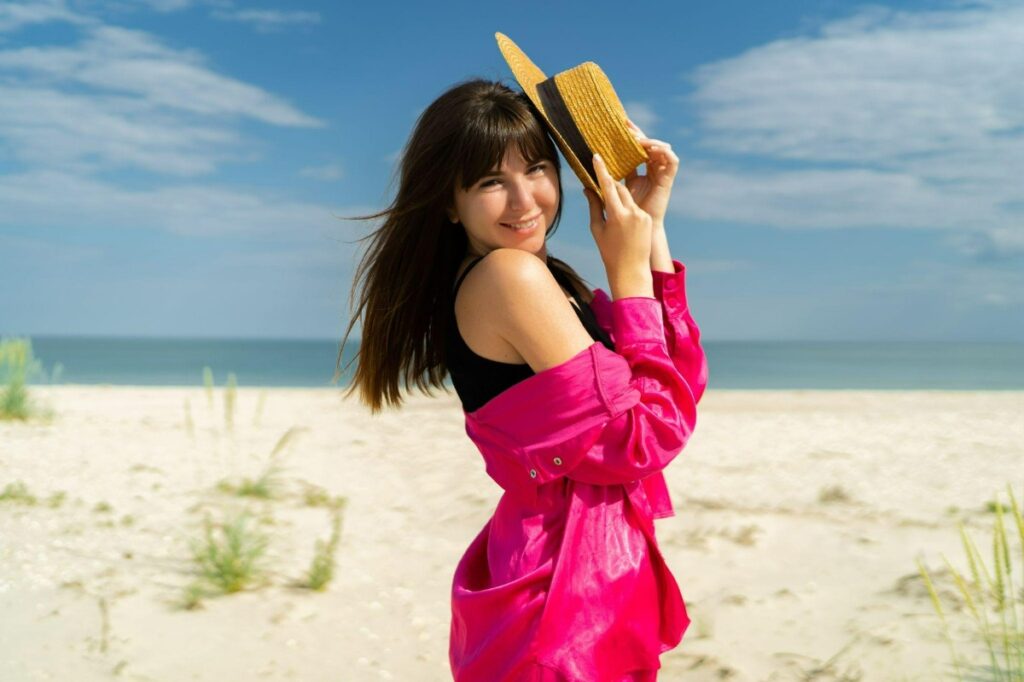 Love the water? You'll love Florida Atlantic's main campus at Boca Raton, Florida, located just minutes away from some of Florida's most beautiful beaches. 🤩
The Spanish River Beach is just 10 minutes from campus and is perfect for getting your fill of sun and surf. Watersports fans, don't miss out on Red Reef Park, which is the ideal spot for snorkeling. 
The area is also well-known for its beautiful network of boardwalks where gulls and seabirds gather and a shaded dining area to sit back and enjoy pizza with your group.
Florida Atlantic has an excellent oceanography institute where you can study different aspects of marine life — from coral reef and estuary studies to marine mammal rescue and rehabilitation.
6. University of Rhode Island (Rhode Island)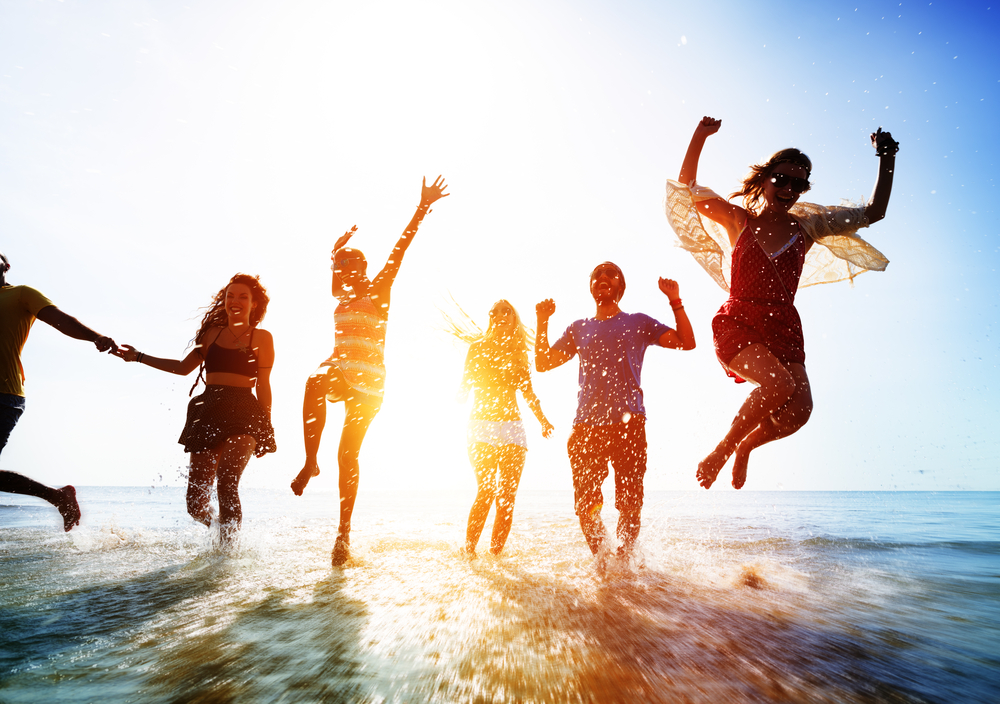 Need a reason to study at the University of Rhode Island? We'll give you 12 because that's the number of beaches near the Kingstown research institute! 😁
Spend your summer days sunbathing at Narragansett Beach or camping out at Scarborough with gorgeous ocean views because there are tons of activities here for beach babies. 
The East Matunuck Beach, located some 20 minutes from the campus, is also a perfect relaxation spot for sunbathing, swimming, or picnicking.
With its proximity to so many beaches, the university has developed a nationally-ranked oceanography program where you'll study everything from shallow coastal areas to the deepest ocean trenches.
 7. Loyola Marymount University (California)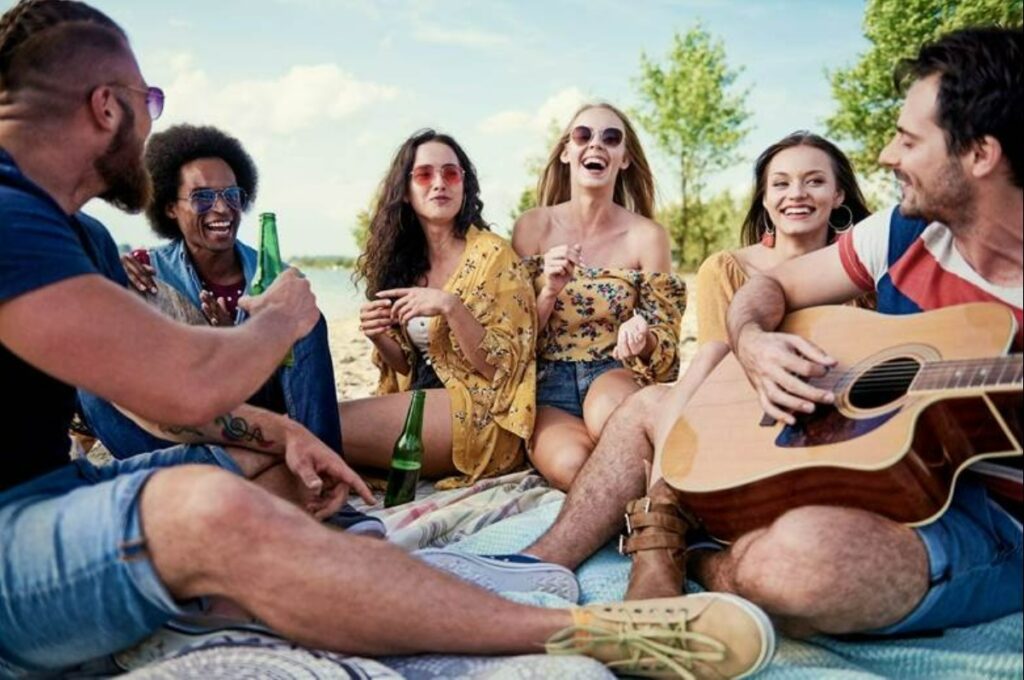 Popularly known as "The University of Silicon Beach," Loyola Marymount is just minutes away from beaches and top hotspots such as Santa Monica and Playa del Rey. 
Whether you're planning to sunbathe at Manhattan Beach or visit the plush boutiques and restaurants at Venice Beach, there's a surf and shore activity for everyone in your group.  
LMU also hosts the annual Silicon Beach Expo — a one-of-a-kind networking event held on the beach for students who want to get their foot in the door at some of the hottest companies around, such as Snapchat, Activision Blizzard, Tesla, and Sony. 😎
8. Flagler College (Florida)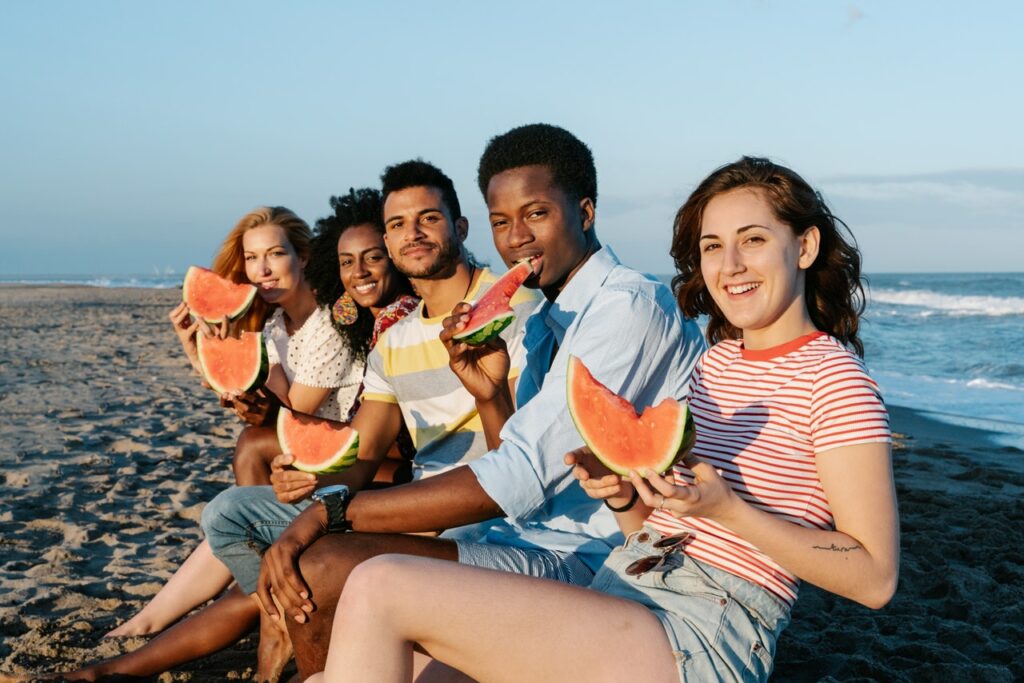 With two beaches located within five miles of the campus, Flagler College is the perfect place for beach-loving students. 
The private liberal arts school is just a short drive from St. Augustine Beach, where college students hike, swim, and sunbathe. Take a break from your studies with a trip to the oceanfront farmer's market every Wednesday.
If you're looking for recreational activities, we recommend a visit to Anastasia State Park, where you can kayak, hike, and even camp in a private, sheltered campsite adjacent to four miles of pristine beach. 🏕️
St. Augustine is also home to the world's first oceanarium that allows visitors to swim with dolphins!
9.  University of Miami (Florida)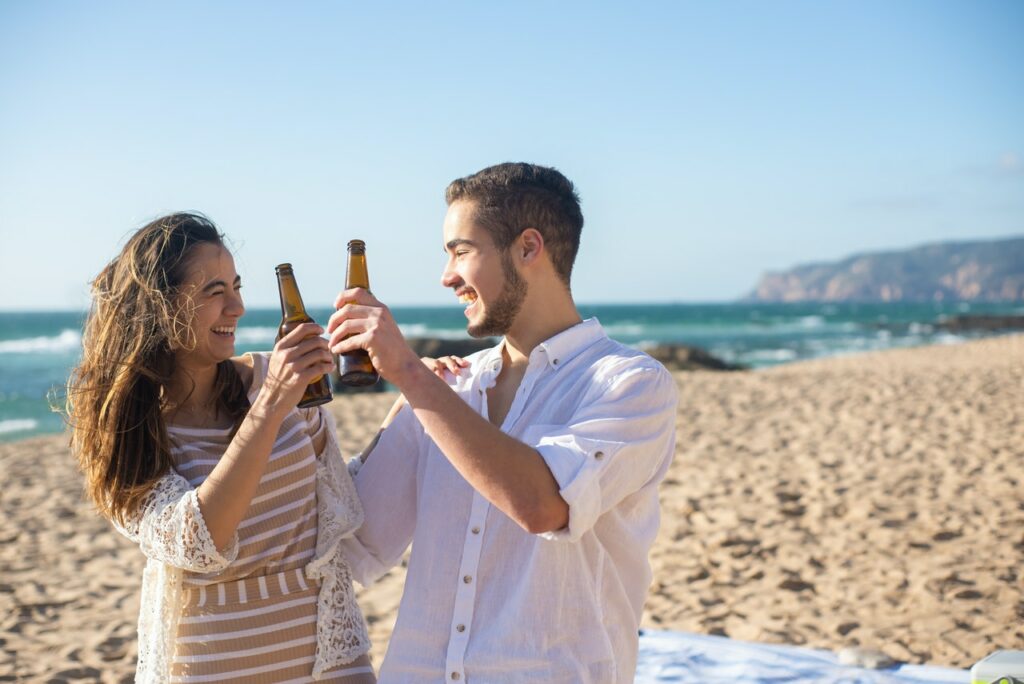 Want to spend every weekend like you're on summer vacation? Start with applying to the University of Miami! 🍹
The campus is a 20-minute drive from Miami Beach — famous for its white-sand beaches, Cuban coffee, and buzzing nightlife. Need we say more? 
Whether you want to watch the east coast sunrise on Nikki Beach or party in the hottest nightclubs on South Beach — there's no shortage of activities for beach lovers in the Magic City.
If you're not the party type, we suggest finding a quiet spot to relax around Lake Osceola, the freshwater lake located at the university's center.
Looking to take your love for the ocean to the next level? The University of Miami also offers degrees to get a career in marine transport if you're looking for a life of adventure and visit exotic ports of call.
10. Citadel Military College of South Carolina (South Carolina)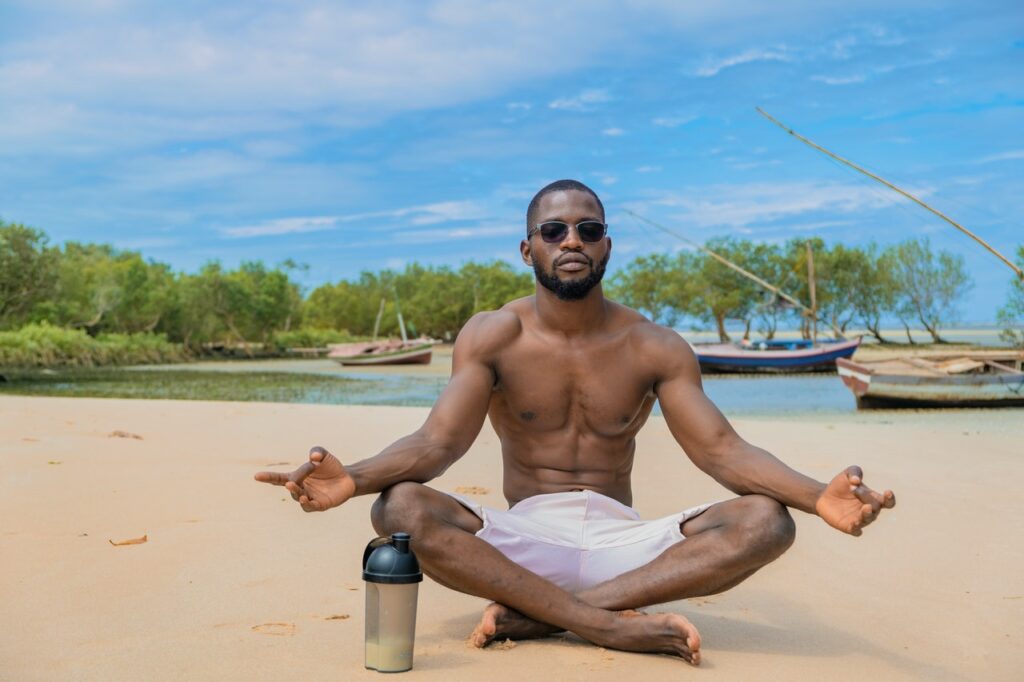 Unlike the other relaxed colleges on this list, The Citadel is a senior military college in Charleston, South Carolina, located on the bank of the Ashley River.
Cadets are only allowed to leave campus on weekends, so they're experts at exploring local attractions such as museums, churches, forts, and — you guessed it right — beaches (and four of them at that)!
Students can surf and shop at Folly Beach or enjoy live music at the Isle of Palms, which has one of the most popular beach bars in the area, The Windjammer. 🍻
The Citadel Beach Club also provides exclusive access to some of its private beaches to the college's faculty, staff, students, and alumni. Feel special yet?
11. University of California – Irvine (California)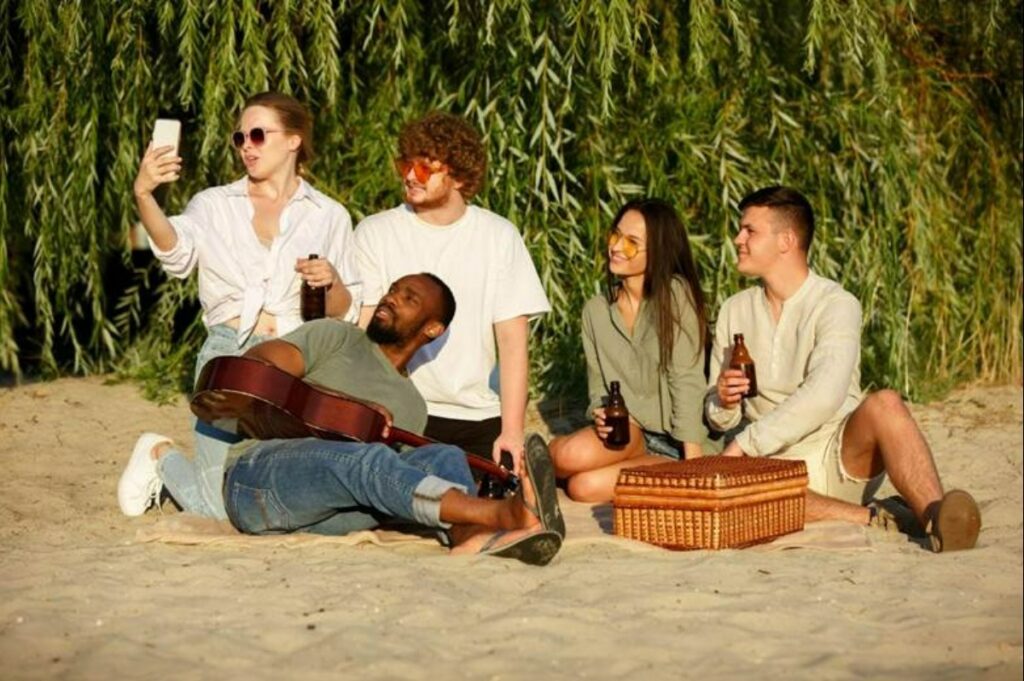 Ranked as the number one college for beach lovers, the University of California — Irvine has access to some of the best beaches on the West Coast, including the famous Laguna Beach, Balboa Pier, Huntington Beach, and Newport Beach. 🏖️
Just three miles away, Corona Del Mar is the closest beach to the university. Here students can enjoy a cold one and fire up a barbeque on the beach. 
Need more ideas? You can explore the caves and tide pools at Crystal Cove State Beach, bodyboard at Balboa Pier, and end your day by watching the colorful sunset at Laguna Beach. 
12. University of North Carolina – Wilmington (North Carolina)
Located in an important port city and tourist destination, Wilmington's campus is close to not one, not two, but three beaches!
You can bike to nearby Wrightsville Beach, which is dotted with restaurants and cafes. This beach is also home to UNCW traditions, such as the annual Beach Blast, where thousands of students gather before the fall semester to party and learn about clubs, Greek life, and other university resources.
If you're willing to travel a bit further, Carolina Beach hosts tons of great events, including movie nights on weekends, farmer's markets, festivals, and parades. The beach is also home to two popular donut joints: Wake 'n' Bake and Britts. 🍩
We also recommend you get a crowd together and head down to Kure Beach, where you can hop on a ferry for a scenic trip, go scuba diving, or walk the trail encircling Fort Fisher.
13. College of Charleston (South Carolina)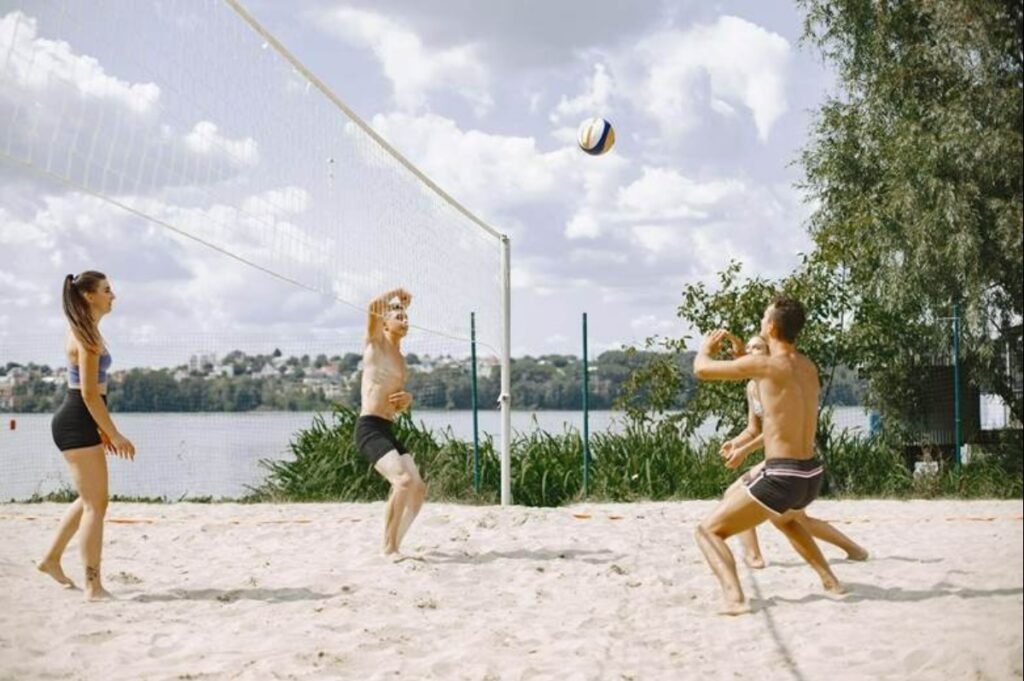 Located just a few miles from The Citadel, the College of Charleston is one of the best oceanside colleges in the country. 
Charleston students have access to three fantastic beaches — Folly Beach, Edisto Beach, and the Isle of Palms while year-round temperate weather makes the area ideal for hikers, surfers, and campers.
We also recommend the charming little beach area at Sullivan's Island, where you can rent a bike and enjoy a leisurely ride through the town.
Don't forget to stop in for some lip-smacking gelato at Beardcat's Sweet Shop, which has a quirky interior for your Instagram feed! 🍦
14. Point Loma Nazarene University (California)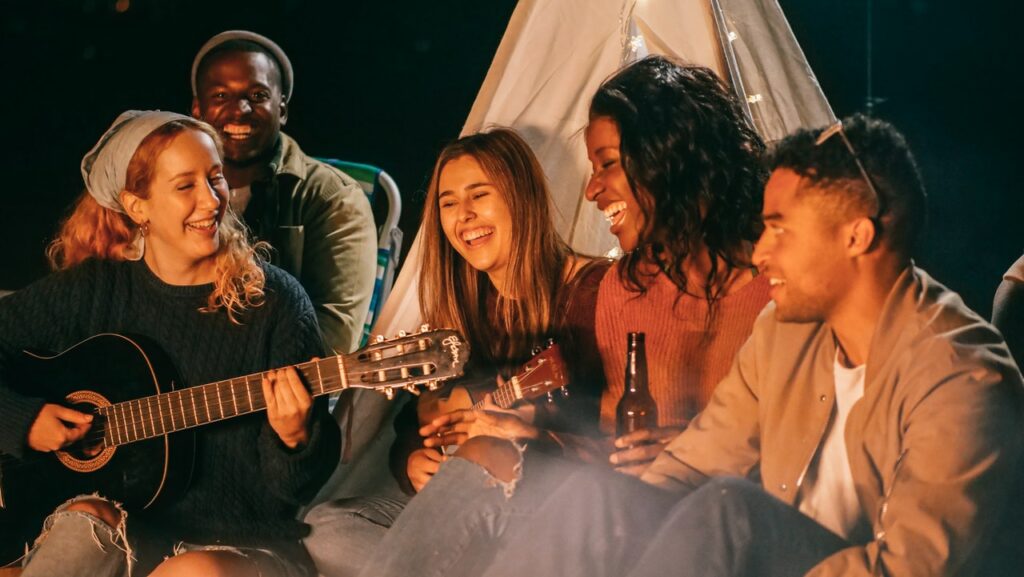 One of the eight Nazarene colleges in the US, Point Loma Nazarene University is located in the beautiful coastal neighborhood of Point Loma, famous for its sea caves and scenic bluffs.
The liberal arts school ranks among the top three surf schools in the country, so you can always have your fill of surfing, sunbathing, and sandcastles.
Grab a bite at Hodad's (a local favorite for giant burgers), enjoy water sports at Mission Beach, or snorkel with curious seals in La Jolla Cove — the options are endless in Point Loma. 
Point Loma also offers an oceanography program if you're looking to study marine systems (and conduct fieldwork on the beach). 😌
15. Salve Regina University (Rhode Island)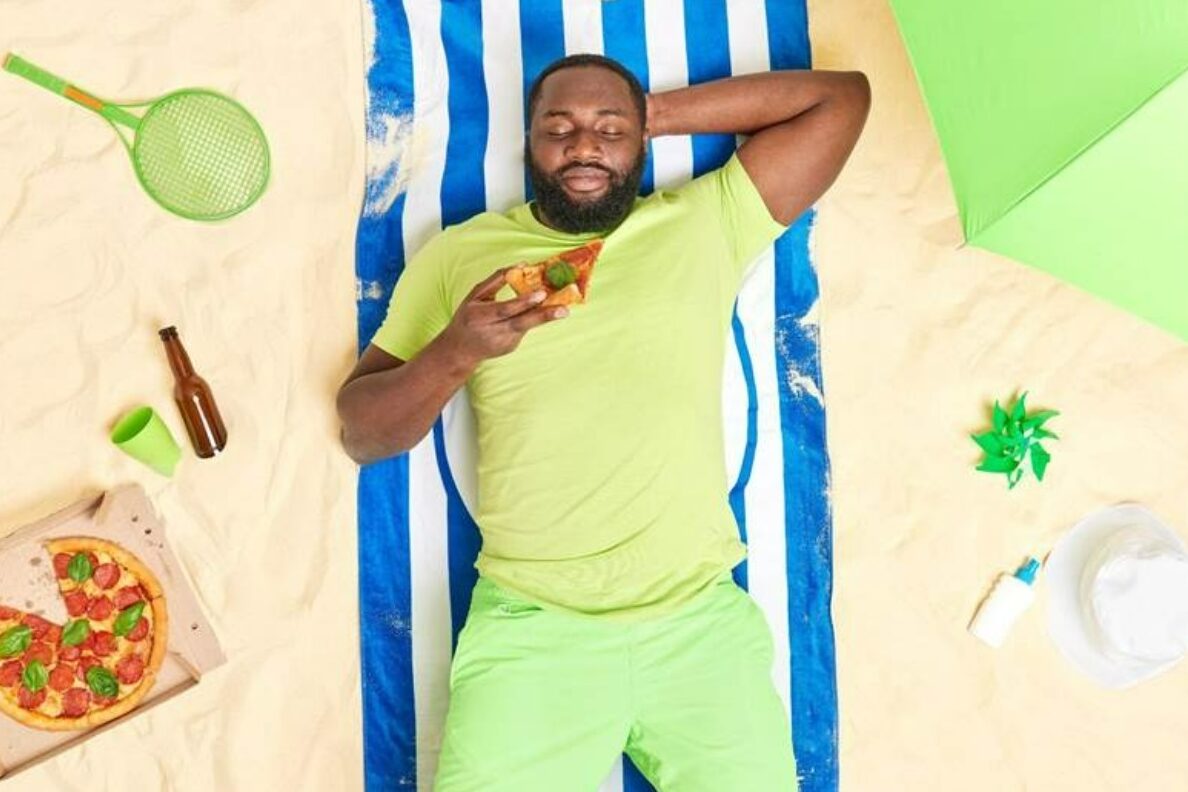 Did you know that Salve Regina University ranks in the top 10 US universities for surfers? 🏄 Thanks to its proximity to the ocean, students enjoy easy access to 400 miles of pristine Newport coastline. 
We can guarantee you'll love how the school is lined with beaches on all sides, perfect for swimming, surfing, sunbathing, or maybe even a study session. 
Easton Beach has great exposed beach breaks to the east, and you'll usually find it filled with surfers. Plus, there are plenty of restaurants to grab a bite after an afternoon of swimming or sunbathing.
If you're looking to avoid the crowd, Gooseberry Beach and King Park Beach offer walking trails along with plenty of photo opportunities of Newport Harbor.
16. Brigham Young University – Hawaii (Hawaii)
Goodbye, college stress! 👋 Lap up the sun and sand at Brigham Young, located in the quiet community of Laie, Hawaii, at the edge of the ocean.
Whether you plan to surf at Waimea Bay or go snorkeling at Shark's Cove, this Hawaii neighborhood is known for its high tides and good vibes.
Chill out on weekends at the nearby Malaekahana State Recreation Area, a wooded beach park that offers a variety of camping options in a well-groomed state park.
You can also spot majestic humpback whales from Laie Point between December and May.
If you want to study all aspects of the ocean (with occasional field trips to the beach 😉), Brigham Young offers a top-notch oceanography and marine science course.
17. Palm Beach Atlantic University (Florida)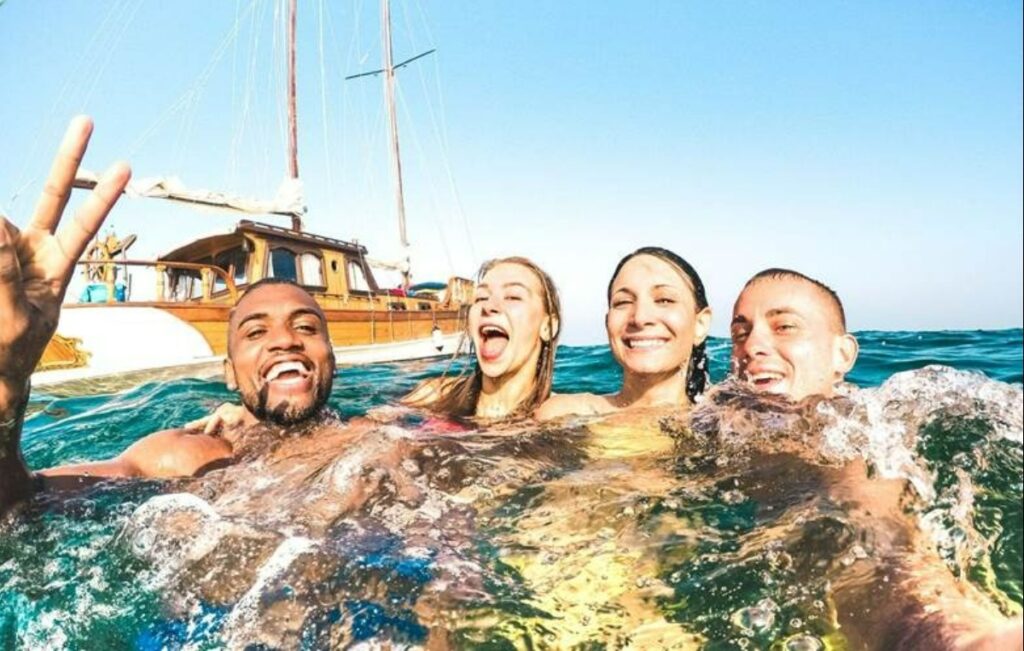 Want to spend your college life smelling the salty sea air? There's no better place than South Florida! 😊
Palm Beach Atlantic is located close to a number of local beaches ideal for all kinds of fun under the sun.
Want ideas for Friday night? West Palm Beach has a bustling entertainment district that is located a stone's throw away from the campus. 
Those looking to engage in beach activities can head down to Midtown Beach, the surf spot of the area, or enjoy a round of volleyball at Delray Beach, which is less crowded and also has volleyball courts.
Palm Beach also offers a marine biology bachelor's that focuses on ocean organisms — from sea turtles in the Atlantic to marine wildlife in the Galapagos.
18. Coastal Carolina University (South Carolina)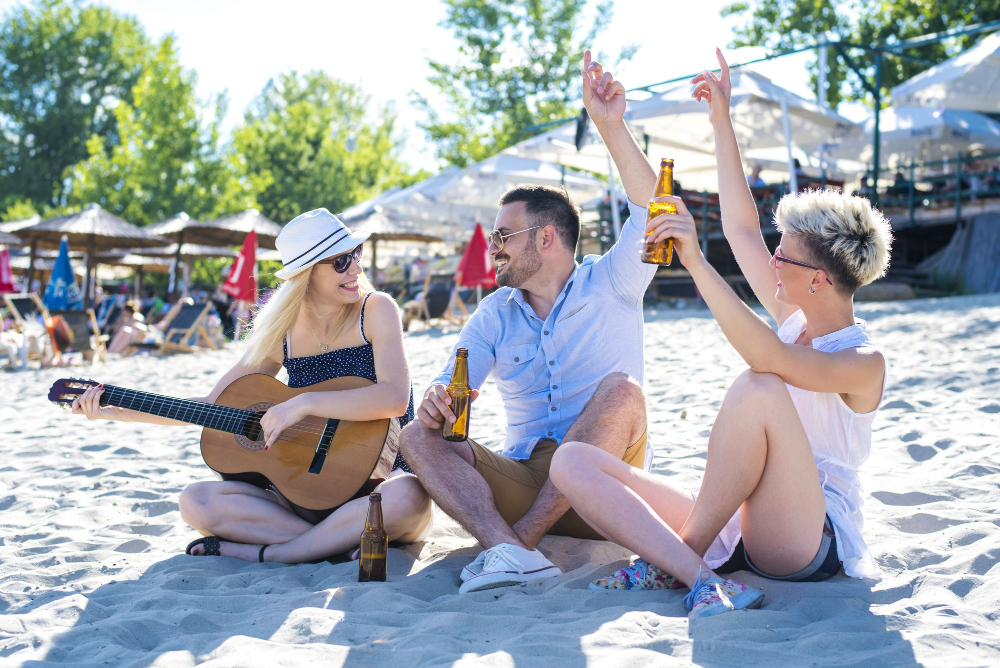 At Coastal Carolina University, being a beach college is (literally) in the name. The school is a short distance from gorgeous views of the Atlantic Ocean at Myrtle Beach.
Whatever your preferred beach activity — volleyball, frisbee, swimming, picnic — Myrtle has plenty of space for your entire group. 
Want to cool down with some beer? Don't miss the cheap and easy eating options that make Myrtle a favorite among students. 🍺🍕
For those looking to avoid the crowd and excitement, Huntington Beach State Park boasts the best-preserved beaches in the area with excellent opportunities to jog, bike, or even camp for the night.
With its ideal location near the coast, Coastal Carolina offers three programs in marine science, if you're looking to study ocean environments.
19. California State University – Long Beach (California)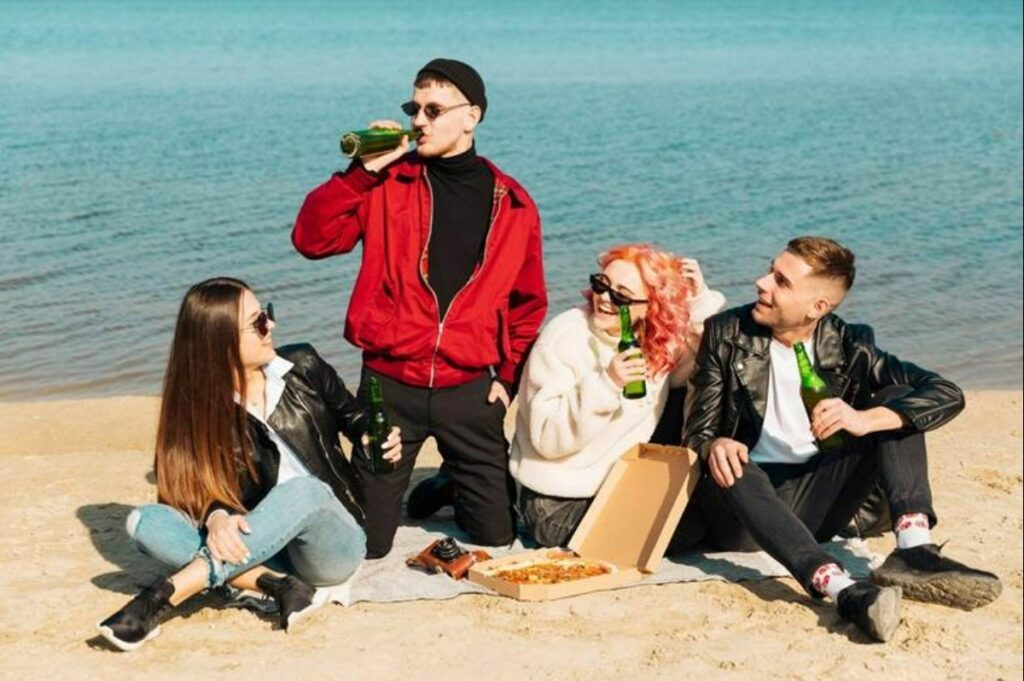 Students at the California State University — Long Beach have their pick of four spectacular beaches in the neighborhood, located just a few miles away from the school.
Want to manage stress in college? Take a stroll down Junipero Beach, which has a welcoming, comfortable stretch of coastline (Tip: yoga classes run here regularly🧘🏽).
We recommend saving Alamitos Beach for the weekend since there are all kinds of options, from volleyball courts on the beach to a plethora of stores and restaurants, to chill with friends.
You can always find lots of students at Belmont Shore Beach, which hosts a lineup of special events, including the annual jazz festival and water ski race. Fishing piers, breweries, and top-class eateries make this area a must-visit.
20. University of California — Santa Cruz (California)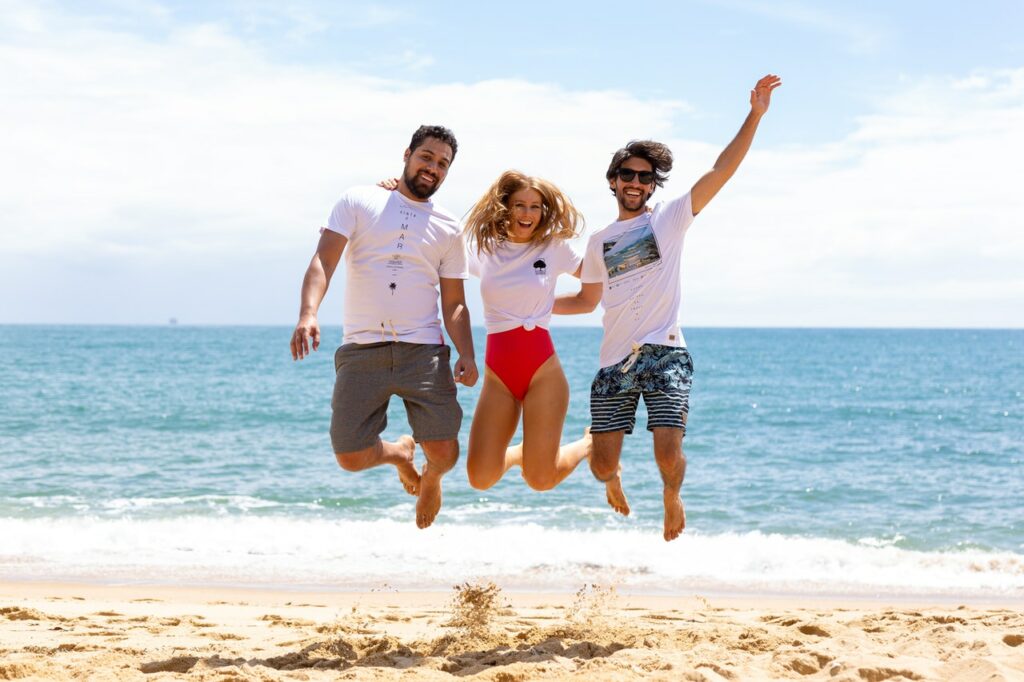 The University of California — Santa Cruz sits high on a hill overlooking the sparkling blue Pacific. 
The best part of being at UC Santa Cruz is having access to a wide selection of beaches — many of which are quite close to the sprawling beach college. 🤩
Want to take a break from classes? Santa Cruz Main Beach has volleyball courts, plenty of food options, and year-round events.
There are also plenty of swimming opportunities nearby, starting with the popular Natural Bridges Beach or the quieter Sunny Cove where you'll find plenty of secluded spots to lay a blanket out for a picnic or simply watch the sunset.
If you're looking to get a taste of adventure, the UC Santa Cruz boating center teaches how to sail, row, kayak, and windsurf in the local waters.
21. University of Tampa (Florida)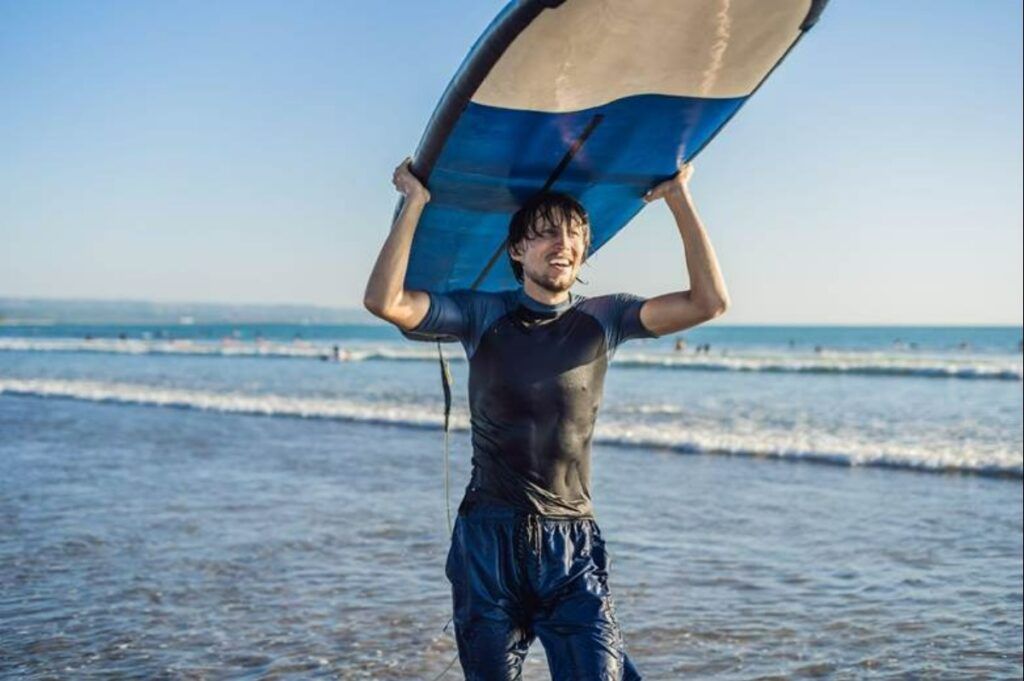 Does the ocean breeze put your mind at ease? Then sunny Tampa is the place to be! 😌
As a University of Tampa student, you'll enjoy both the city life and this beach neighborhood's gorgeous natural beauty. 
On most days, you'll find UTampa students cooling off at Ben T. Davis Beach. This is also a top spot for volleyball players and lies next to a four-mile biking trail.
Spend a Saturday on the award-winning beaches in the area, including St. Pete's Beach, which was named TripAdvisor's 2021 No. 1 beach in the US.
If you're looking for an exciting time with your classmates, nothing tops Clearwater Beach, which is widely popular for water sports and has a thriving entertainment scene.
22. Florida Institute of Technology (Florida)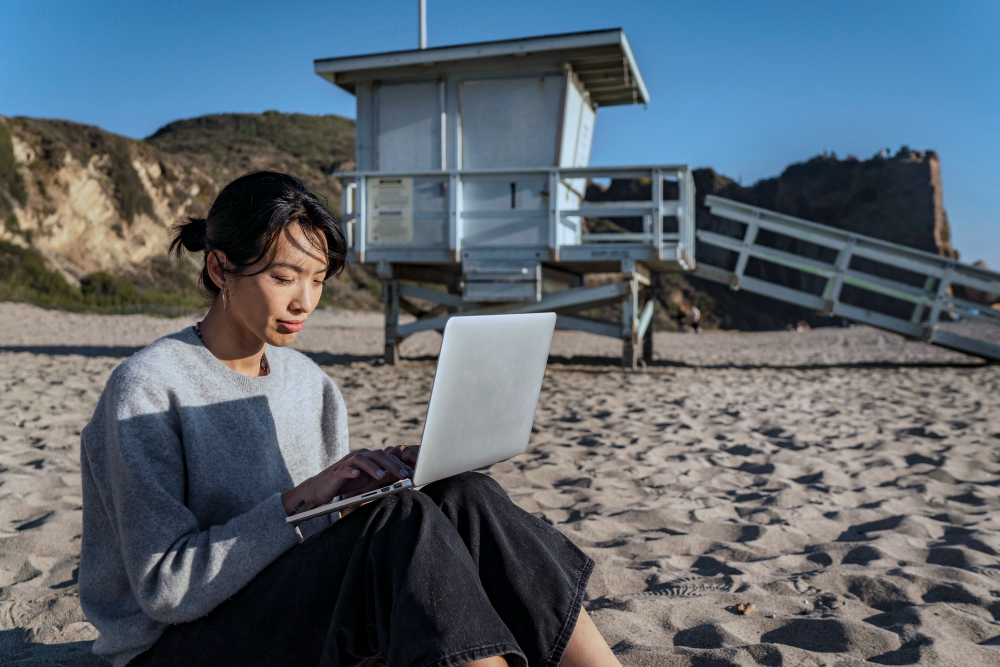 Close your eyes and imagine spending your evenings sipping margaritas by the beach. 🍸 While it may sound like a vacation to some, for Florida Tech students, it's home! 
Located in the small beach town of Melbourne, Florida Tech is close to Paradise Beach, which boasts a beautiful natural landscape with plenty of shade, volleyball courts, and a picnic area.
Jensen Beach, tucked into Florida's East Coast, should be your go-to place for spending the weekend with your friends. 
The area has several shopping centers and budget-friendly seafood restaurants. Students also have access to a plethora of beach activities, from sailing to surfing and scuba diving. 🏄
Florida Tech also has a scuba diving club that trains aspiring divers and helps them look for employment opportunities.
23. University of South Florida (Florida)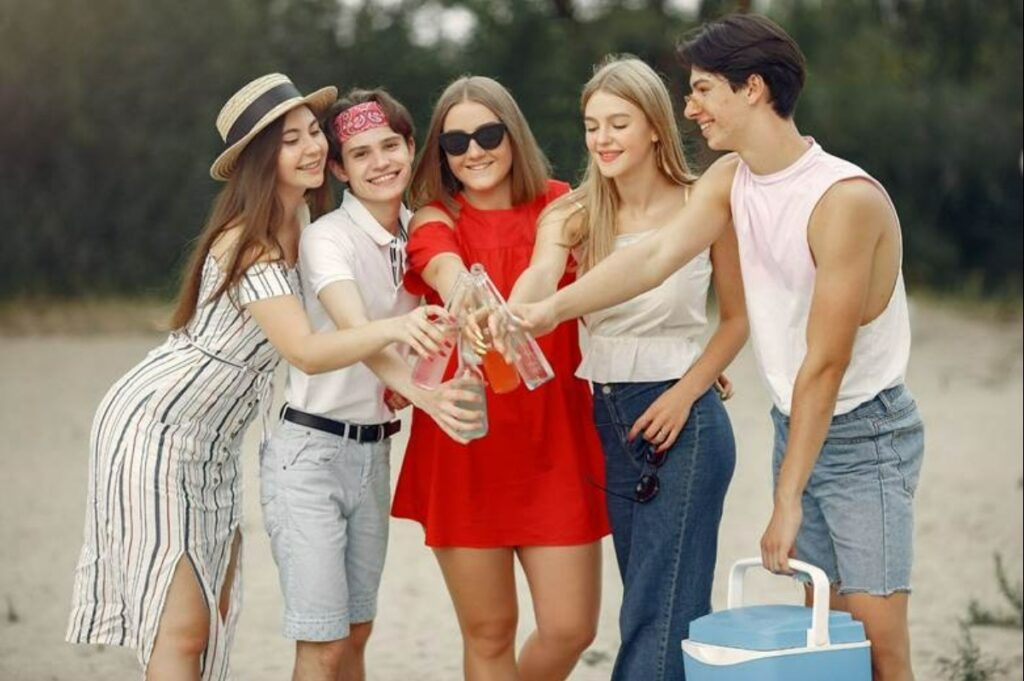 Did you know the Tampa Bay area receives an average of 360 days of sunshine every year? Imagine soaking up all that sun while writing your sociology assignment!
As a University of South Florida student, you can do that and so much more considering there are almost half a dozen beaches in the Tampa area. 😮
Hop from one beach to another on the Clearwater Ferry (to see the entire Clearwater region), kick back on the sandy white beaches of St. Pete's, or enjoy a relaxed afternoon in Treasure Island's many dive bars.
Every spring, Clearwater also hosts the Pier 60 Sugar Sand Festival — a 17-day festival featuring artists, street performers, and sculptors who turn more than 1,000 tons of white sand into amazing life-like sculptures.
24. University of Hawaii at Manoa (Hawaii)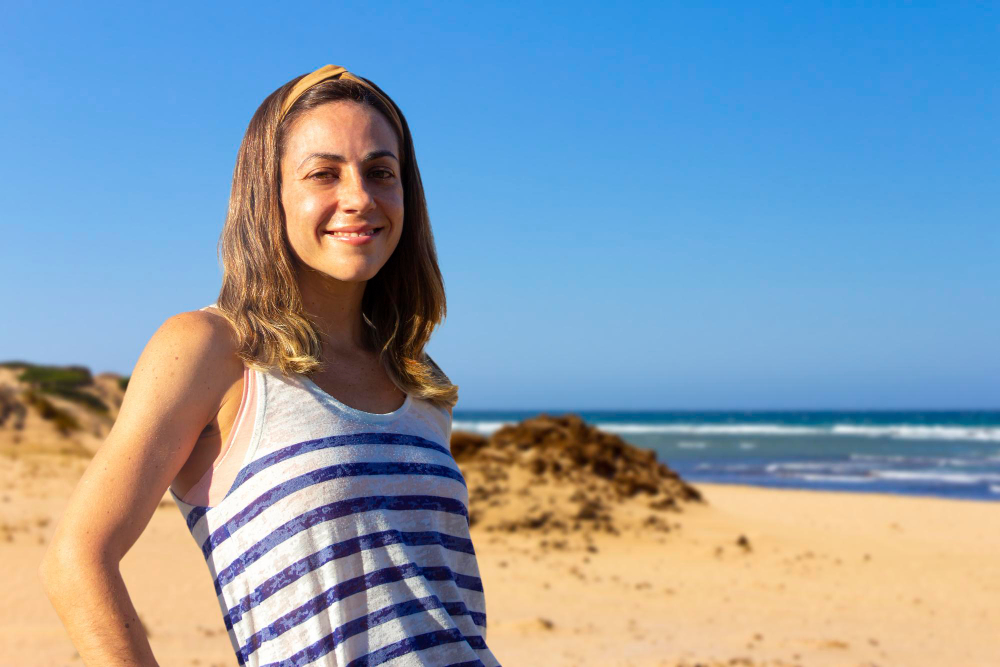 This list of beach colleges would be incomplete without this Honolulu-based university. 
Students at the University of Hawaii have easy access to beaches that people dream of visiting even once, including Waikiki Beach, Eternity Beach, and Magic Island. 🤩
If you're looking for places to visit after class, head down to Ala Moana Beach (located just four minutes away) to relax, swim, or surf after a long day.
Need any ideas for the weekend? Don't miss out on the beautiful set of three-tiered waterfalls at Kalihi Valley located just a short drive from UH Manoa (that can also work magic for your social media handles)!
If you take your interest in the beach and oceans seriously, UHawaii's Marine Option Program (MOP) lets students take marine-related coursework and participate in internships in a marine-related field.
Students can also experience Hawaii through a range of MOP-sponsored ocean activities, including whale watching, coastline hikes, kayaking, aquaculture farm tours, and beach clean-ups.
25. Monmouth University (New Jersey)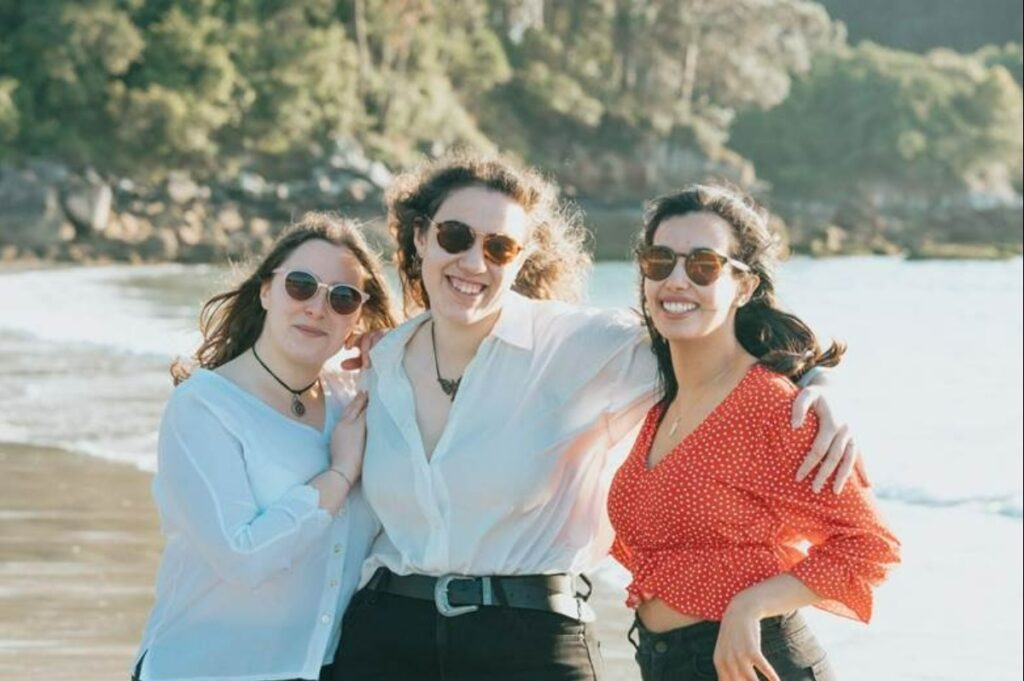 The Jersey Shore is not only a summer haunt for college students, but it is also home to Monmouth University, one of the "most beautiful coastal campuses" in the country.
There are almost a dozen beaches in the area, although Sandy Hook is a favorite. It has beaches on both the ocean and bayside where you can swim, fish, bike, or rent a paddleboard. 🚴🌊
You'll also find plenty of students sunbathing or swimming at the Seven Presidents' Oceanfront Park at Long Branch Beach.
Want to cool down after a long day in the sun? Long Branch also has a diverse food scene and you'll find an impressive lineup of both hole-in-the-wall places and fine dining options!
---
Saltwater heals all wounds — even those caused by the rigors of academics. 🌊
If you're looking to spend your academic life in the lap of nature, enrolling in a beach college can provide you with recreation, relaxation, and educational opportunities.