Already blown this week's takeout budget and it's only Tuesday? If you can't afford to order another round of DoorDash and are tired of your campus meal plans, the only other option is to cook for yourself. 
But don't brush off the idea just yet — cooking doesn't have to be stressful or time-consuming. These nine recipe websites for students feature mouth-watering, dorm-friendly food that you can whip up all by yourself while juggling your college workload. 
1. Budget Bytes: Good Food for Every Budget
The goal behind Budget Bytes is simple: good, delicious food that doesn't break the bank. With hundreds of recipes available, former microbiologist Beth has spent more than a decade formulating these tasty and healthy recipes.
In fact, her love for cooking began when she was a recent college graduate who wanted to eat great food — but didn't have the cash (sound like anyone you know? 😉).
The website is home to recipes from all over the world. Best of all, each recipe has a cost breakdown by ingredient. While the spice list on each recipe can look a little intimidating at first, you'll notice they repeat in heaps of recipes, so they're well worth the investment. While not all of the recipes are dorm-room friendly, it's a great place for inspiration!
2. No More Ramen: Recipes for Every Dietary Restriction
If you want your recipes to be both low cost and low effort, head to this ideal recipe website for students. Blog moderator Agatha has stacked a range of recipes based on every dietary restriction, including gluten-allergies, lactose intolerance, and diabetes. 
The blog is built around the concept of spoon theory — that everyone has a certain reservoir of energy, or "spoons," and engaging in day-to-day tasks depletes that reservoir, leaving little to no spoons for preparing our meals.
No More Ramen is full of nutritious recipes that require little to no effort using ingredients that you often already have on hand, perfect for anyone who wishes to whip up a hassle-free meal.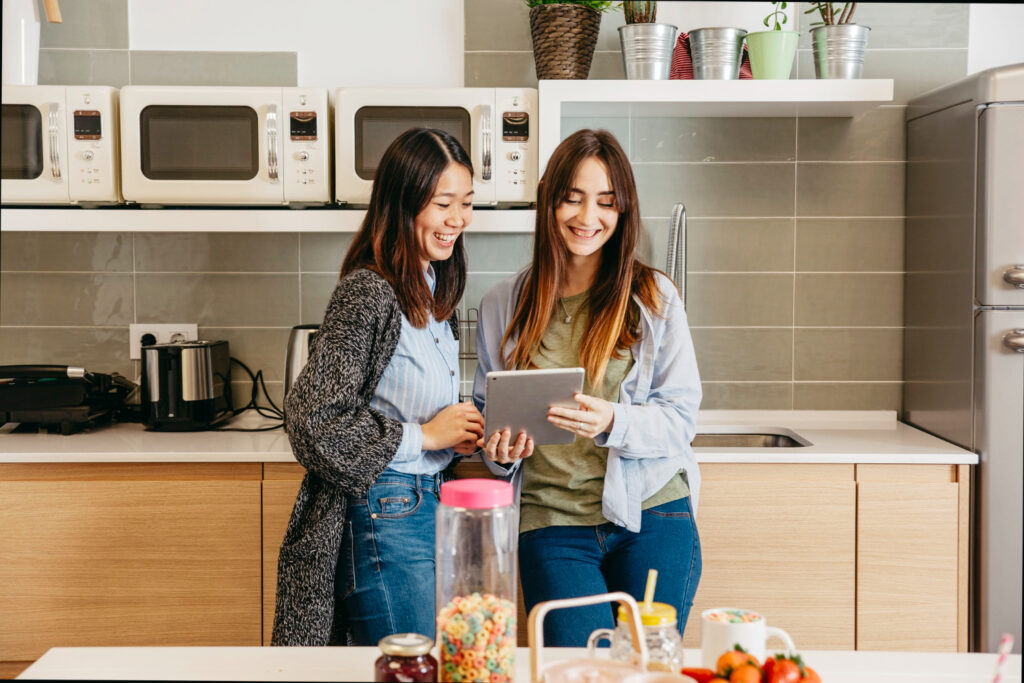 The Student Food Project was started by students at the University of Portsmouth in 2015. With contributions from over 15 countries, this recipe website for students is now hugely popular among the global student community. It features a wide selection of breakfasts, snacks, and dinners to choose from, along with options for vegetarians, vegans, and those looking for a healthier choice. 
Besides recipes, there are a large number of gastronomy articles, perfect for any foodie. Last year, the group also published a book titled Lockdown Student Cooking, featuring 10 quick and easy recipes using only store-cupboard ingredients.
This website is an excellent choice if you're feeling adventurous on a weekend or have a craving for Asian food. Started by college student Emily during her freshman year, the blog aims to share "simple, healthy recipes that [college students] can make under the burdens and stresses of school and time management."
You can find everything from simple comfort food like spaghetti with chunky tomato sauce to more refined delicacies like Thai coconut curry with shrimp. There is a neat recipe index where you can check out the entire recipe collection. The blog also features a collection of recipes with four or fewer ingredients, perfect for cooking novices.
5. BBC Good Food: Good Food Comes in All Shapes, Sizes, and Budgets
Good food doesn't need expensive ingredients — that's the motto of BBC Good Food which features a plethora of cheap and cheerful recipes for students. One glance at their homepage will tell you that all of their recipes are easy to cook, filling, and perfect for beginners. Even if you're a total cooking noob, there are videos that show you the best way to chop onions or cut watermelons.
Want to impress your date with a home-cooked meal? This site has tons of options for date night, dinner with friends, or just whipping up something when you only have 20 minutes to spare. Budding chefs can also register for master classes on the website, where culinary experts offer tips and teach you techniques that will take your cooking skills to the next level.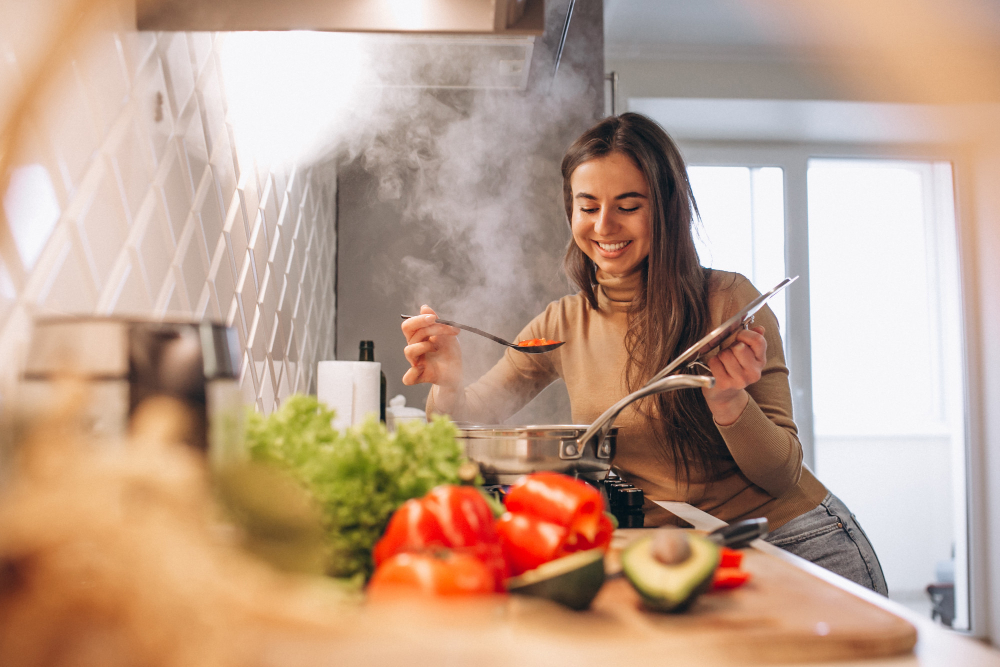 6. $5 Dinners: Food for a Fiver (or Less)
True to its name, $5 Dinners is dedicated to helping you create meals for $5 per plate or less. $5 Dinners is the brainchild of food blogger Erin Chase who started the blog back in 2008 when gas prices were soaring and she was forced to cut down on grocery expenses. As a result, the recipes are great for cash-strapped students who want a filling meal without breaking the bank.
$5 Dinners has an extensive index where you can search for recipes based on what ingredients you have available or your dietary restrictions. The blog also arms you with grocery budget plans and helpful but straightforward kitchen tips and tricks to plan budget meals in college. If you want to venture a step further, you can also register for one of Chase's cooking classes.
7. Yummly: Build a Meal Around Any Ingredient 
You can cook a full meal using one (yes, just one) ingredient with our next recommendation Yummly. This recipe website for students' focus is on providing delicious recipes requiring minimal ingredients. 
Yummly also has a cool meal planning feature to help you plan your meals utilizing the ingredients in your kitchen. You simply type each ingredient in your fridge into their search bar, and this website will tell you what you can create using these items. This helps to reduce food waste by using everything at your disposal. You can also choose recipes based on your preferred cuisine.
8. Damn Delicious: Mouth-Watering Food for Every Occasion
Damn Delicious was started by Chungah, a Korean woman, during grad school. Her culinary ideas, which took off on Tumblr 10 years ago, have snowballed into one of the most popular recipe websites in the country. Here you can find recipes, tutorials, and videos focused on quick meals that anyone can cook.
No matter the occasion, there are hundreds of recipes based on season, ingredient, or cuisine. From easy one-pot meals to slow-cooked delicacies, there's something for everyone on the website. The homepage features the latest recipes of the season, so you don't even have to look too far to find a delicious option or a recipe that's been trending. 
"Cooking takes way too long" — unless you've checked the easy peasy recipes on the Minimalist Baker. This website has redefined the word "baker" to refer to someone who prepares more than just desserts. There are tons of healthy and nutritious recipes, both sweet and savory. In fact, the team adds new recipes every three days and is mindful of all kinds of dietary needs, from vegan to gluten-free.
The Minimalist Baker also features recipes with 10 ingredients or fewer (it's like it was made for broke and lazy college students 😂). Each recipe takes a maximum of 30 minutes to prepare, which leaves ample time for your assignments and other activities.
---
As these websites prove, cooking mouth-watering food does not necessarily require you to have Nigella Lawson's well-stocked kitchen or Gordon Ramsay's chopping skills. With a plan in hand from any of these recipe websites for students, you will soon become the formidable chef in your college group.