College life can be a thrilling whirlwind of unforgettable experiences and … expenses. 😅 Knowing how to budget in college is a must-know skill for every student.
It's a good idea to learn the basics of budgeting because you could be spending over $50,000 a year in college — spending that much money requires you to be wise when it comes to handling your cash. 
Ready to roll? Here is everything you need to know about how to budget in college, plus handy tips to make you money-savvy. 🤑
How to Budget in College: 5-Step Guide 
A budget is like a jar that can only hold a limited number of marbles and using it all up means waiting for a refill (your next allowance or paycheck) that might not come soon enough.
Starting a student budget gives you control over your money to avoid overspending and unnecessary debts. 
It's easy to get the hang of budgeting once you know how much you earn and how much you spend in a fixed amount of time.
1. Consider Your Financial Goals 🎯
Ask yourself first: are there specific financial goals that I want to happen? Do I want to move to a nicer dorm or an off-campus apartment for privacy? Do I want to make sure that my student loans are kept to a minimum? 
It's important to identify what your financial dreams are and calibrate your student budget plan to make them happen (and of course, following it as best as you can). 💪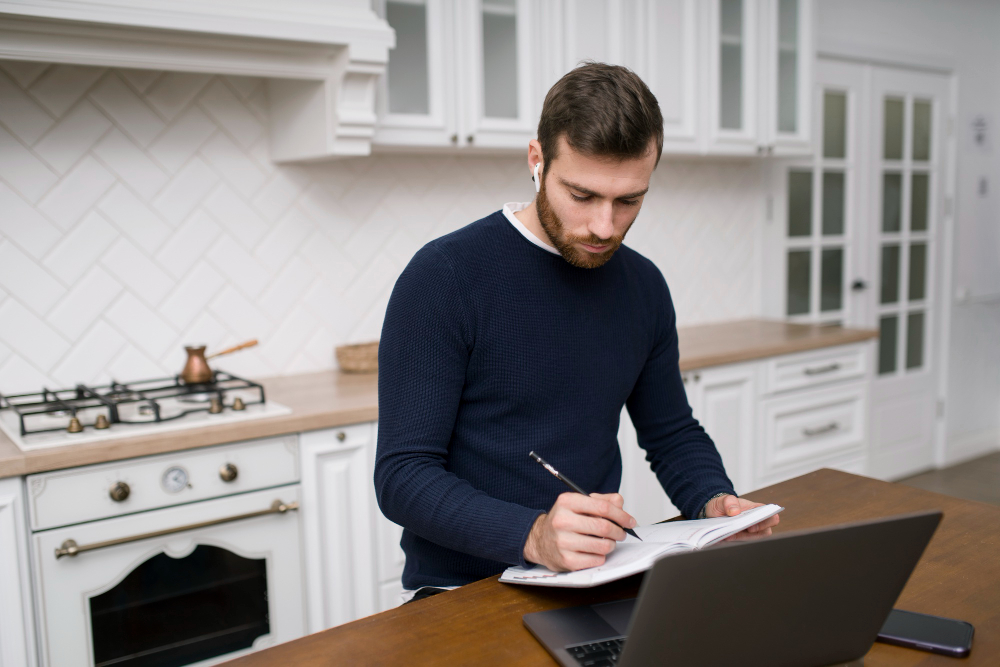 For example, graduating debt-free might be at the top of your list. To achieve this, you need a clear picture of your total college expenses. Knowing the numbers can narrow down your search for income sources, like scholarship types and jobs to take. 
TIP: Revisit your budget tracker at least twice a month to see a clear picture of your progress toward your financial goals and make changes if necessary. 
READ MORE: 11 Things to Know About Student Loans Before Going Into Debt
2. Calculate Your Income 🧮
When you start creating your budget, begin by mapping out all of your available income streams (where your money comes from).
Keep a tally of your wages from part-time jobs, allowances or financial support from family, private or federal scholarships and grants, cash assistance from student loans, and personal savings. 💰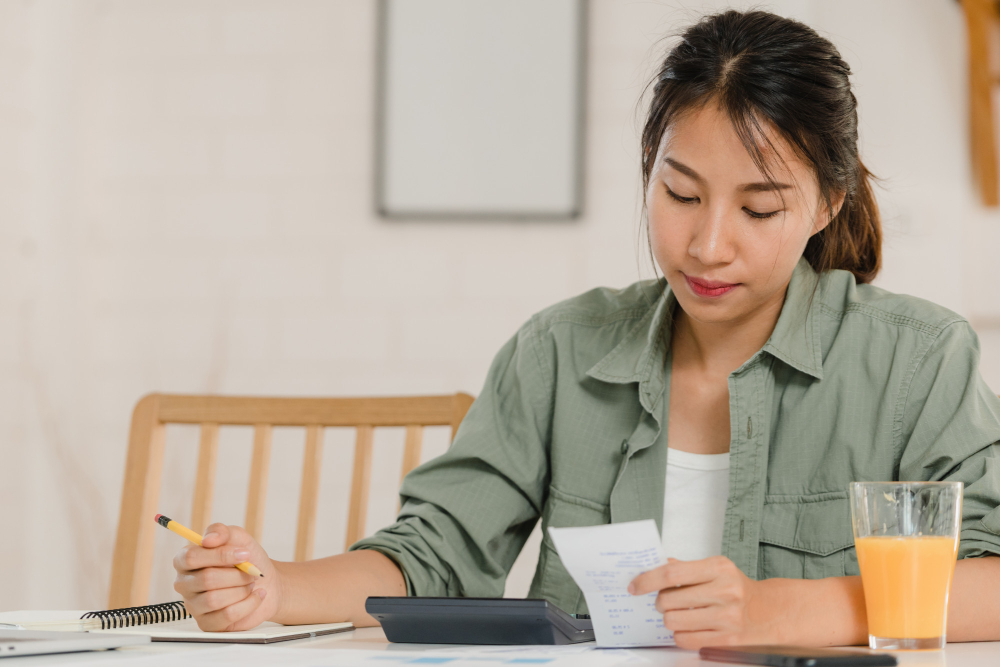 Part-time Job 💼
Applying for part-time work is a norm for college students because you can earn valuable skills that are sure to boost your resume. 
However, it's best to be selective when finding jobs. Go for options that fit your schedule or aren't too stressful. Alternatively, there are online jobs that are perfect for students wanting to work from the confines of their dorm room. 🧑‍💻
READ MORE: 67 Top Side Hustles for College Students to Make Fast Cash
Parental Support 👪
In most cases, families shoulder the major costs of their child attending college. If your parents agree to help you out financially, it's crucial to set clear expectations. 🎓
Give a good picture of your situation by explaining your college program timeline and income sources you've considered before coming to them for help.  
Expectation setting is vital as your parents may take out a direct PLUS loan or dip into their retirement funds, which is money you definitely don't want to waste. But if your dream college is out of the budget, why not give cheap colleges a shot? 🏫
Scholarships, Grants, and Student Loans 💰
Calling soccer pros, math whizzes, and extracurricular enthusiasts — you can use your background as the golden ticket to snag scholarships and grants that can cover around 26 percent of the average college tuition. 
These may be offered by the college you're attending, the government, private companies, or non-profit organizations and it's essentially money you don't have to pay back later. Sweet! 😃
If this option won't work, there are various student loans to choose from and repayments can often be delayed after you graduate or find a job.
TIP: Apply for financial aid sooner rather than later because you're more likely to qualify for a greater amount. ✅
Personal Savings 🪙
Got some cash from high school allowances or part-time gigs saved up? Put it towards your tuition or squirrel it away for books, board, or pizza nights with friends. 🐿️
If, how, and when you spend your savings is up to you, just clearly detail your plans and factor them into your budget.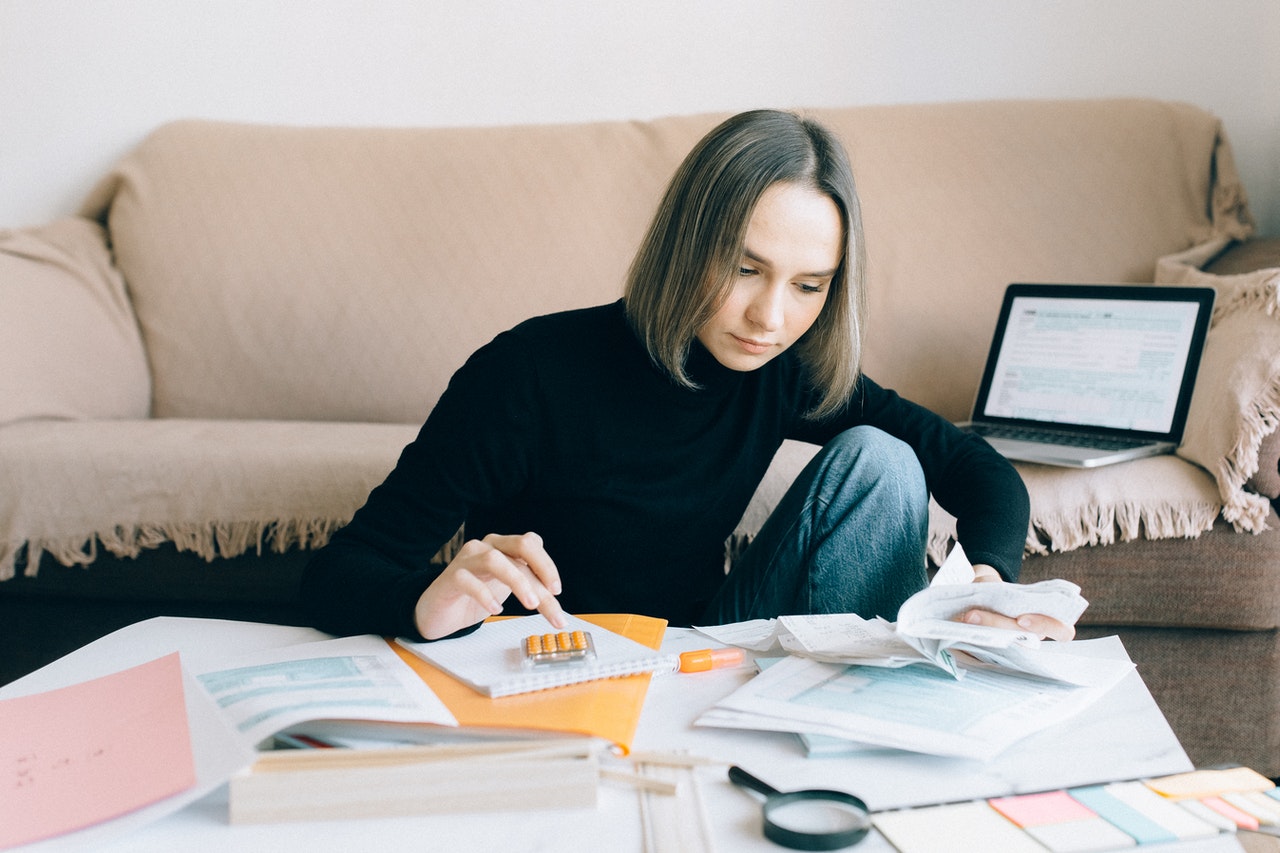 3. Calculate and Categorize Your Expenses 🗄️
Now that you've got a clear picture of how much money you receive per month, it's time to identify your expenses and categorize them into:
Needs (what you can't live without like groceries, housing, or utilities)
Wants (what you choose to buy but don't need like an iPad or your daily Starbucks fix)
Unexpected expenses (this includes medical or natural disaster emergencies, car breakdowns, and housing repairs) 
Lastly, take it a step further as you specify each expense as either "fixed" or "variable." ✅ 
Fixed expenses are usually the same every month (like rent and utilities) while variable expenses can change from month to month (like dining out or buying home decor). Specifically labeling each expense helps you know how much cash to set aside. 🏷️
TIP: Don't know where to start? Check at least three months' worth of receipts or transaction histories from credit card statements or similar documents for reference.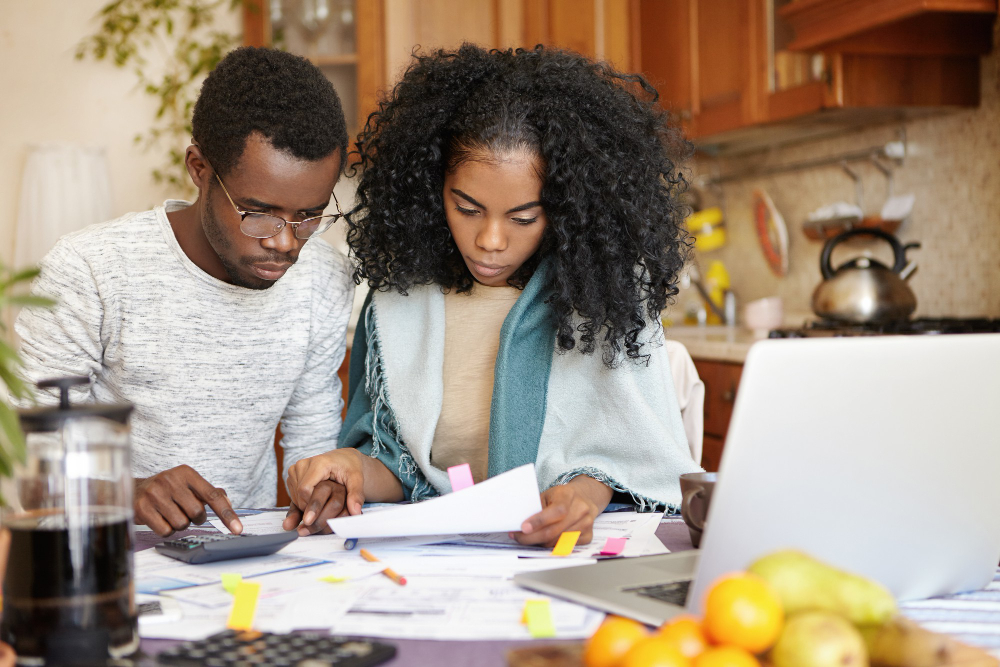 College Tuition 💰
Likely the most expensive component of your college budget, tuition depends on residency status, college program, and whether you're attending a private or public institution. 🏫
Reach out to financial aid offices or college websites for accurate and detailed information on tuition costs. 
READ MORE: 23 Colleges You Can Attend Tuition Free (Yes, They Do Exist!)
Accommodation 🏘️
All that learning and studying can take a toll, so next on the agenda is securing an affordable and comfortable place to stay — which is likely to be your second greatest expense. 😴
Whether on- or off-campus, factor in utilities like electricity, gas, and internet in your overall budget. 🏠
College Textbooks and Supplies 📁
The price tag on college textbooks may take you by surprise because it can cost around $1,420 per year! 😲 Plus, squeezing these in your growing expenses is non-negotiable.
Your major plays a factor in your books and supplies expenses. Those in the STEM field typically spend more on textbooks and laboratory fees compared to those in the humanities. 
Food 🍎
If you're not careful, your regular cup of joe at the local cafe and fast food runs can rack up to an enormous cost before you know it. 😵‍💫
But it is possible to eat well without going broke. How? Make a realistic assumption of your monthly expenses for groceries and dining out then stay in that lane as much as you can. 
Keep an eye out for student discounts or special deals to save even more. Trying out cheap and healthy recipes in your dorm room can also be good for the body and the wallet. 🍳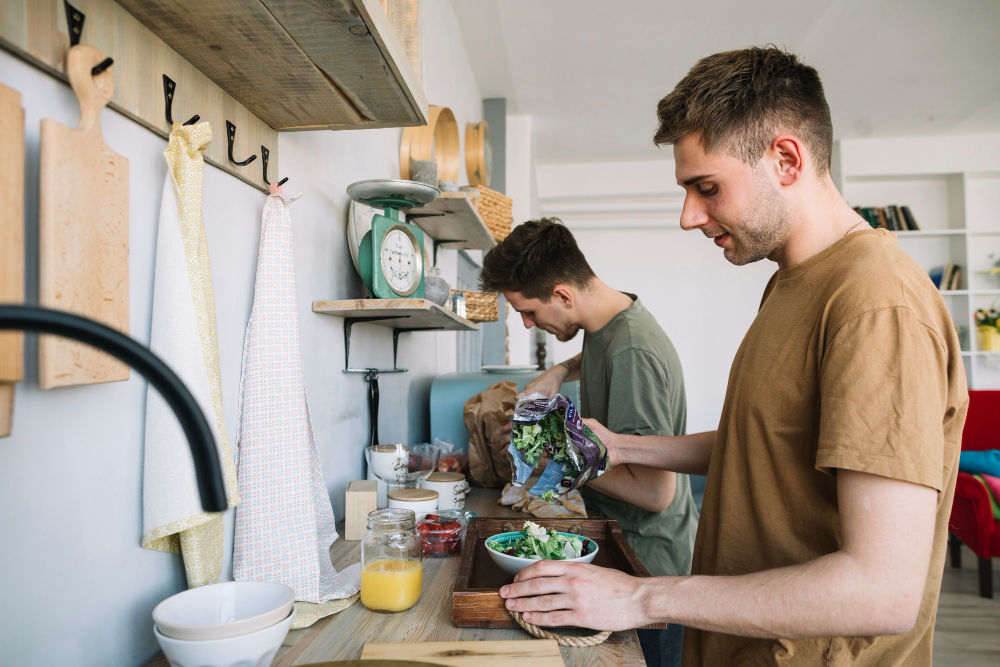 Transportation 🚌
Location is an important factor when choosing a college to attend because living far can end up costing you so much more. 
Multiply the number of days you'll be attending college classes by the standard fare of your ride option to get a good idea of how much cash to stash. 🔢
Students can get discounted fares with public transportation, but walking or cycling causes you zero expense while sneaking in some exercise. 🚲
TIP: Check if your college offers free or affordable services like on-campus shuttles or bike rentals.
Clothing 👖
Recreating the closet of Gossip Girl's Blair Waldorf is a big, expensive project. But even if you want to dress simply, clothing can still punch a hole in your student budget.
Google can be your best friend when it comes to comparing the prices of shirts in online marketplaces and stores. 🧑‍💻
TIP: Bust out your frugal side by shopping during sales season, maximizing student discounts, and exploring local thrift stores.
Entertainment and Leisure 🎮
College can be some of your best years when you make the most out of your social life. So, it's perfectly fine to set aside money to attend fun college parties or see movies every once in a while. 🎞️
Reserve a modest amount for a recreation and leisure budget every month (or per semester). You can also explore free or low-cost options like attending campus events or going to the beach. 🏖️ 
After all, the saying "all work and no play make Jack a dull boy" still rings true in college. 
READ MORE: 28 Cheap Travel Destinations for College Students on a Budget 
Emergency Fund 💲
This fund acts like an umbrella whenever there's a sudden downpour — it protects you when you need it the most. ☔ 
Stash away enough cash to cover three to six months of expenses and save it for a rainy day like an injury that needs immediate care. 
But if you're still starting out, aim for a minimum of $100 to $500 in your emergency funds to help cover groceries or parking fees while you wait for your main income to arrive. 
Miscellaneous Fees 💸
Apart from tuition costs, also consider the miscellaneous fees that add up to hundreds or thousands of dollars each year. The sizeable amount goes toward supporting the overall education experience. 💲
Here are examples of what miscellaneous fees cover: supporting the maintenance and improvement of campus facilities, upgrading technology infrastructure, and updating library resources and health services. 
The coverage can vary per college, so make sure you have an idea of how much you need for miscellaneous college expenses. 😉
4. Crunch the Numbers 🔢
Again, budgeting starts with identifying your income and expenses. Get your calculator, add up all your expenses (estimated or actual) then deduct the total amount from your monthly income. 🧮
If your overall total comes up negative, apply cost-cutting strategies or take up side hustles to make fast cash and keep you above that red line. 
Otherwise, you can add your leftover cash from the total to grow your savings or emergency funds. 💰
Good to know: What's the difference between savings and emergency funds?
Savings are used for a specific goal such as paying off your tuition out-of-pocket, a two-week vacation, or just for the sake of having extra cash stored away.
Emergency funds are used for paying off unexpected expenses with varying costs like a pet's health emergency, personal injury, or losing your job.
5. Track Your Spending and Make Adjustments ✍️
Your first few attempts at making a student budget may face a few hiccups. But, don't sweat it! You can design it to be flexible in meeting your needs and wants. 😀
Check out the sample monthly and yearly budget for a college student in the table below. You can break it down into more specific categories to adapt to your personal spending habits.
Sample College Student Budget 
| | | |
| --- | --- | --- |
| Income Sources | Monthly Total | Yearly Total |
| Part-time Job | $1,200 | $14,400 |
| College Scholarships/Grants | $1,000 | $12,000 |
| Financial Aid | $325 | $3,900 |
| Family Contribution (Allowance, tuition support, etc.) | $250 | $3,000 |
| TOTAL INCOME | $2,775 | $33,300 |
Expenses
Fixed Expenses
Monthly Total 
Yearly Total
Tuition and Fees
$825
$9,900
Room and Board
$950
$11,400
Utilities (electricity, water, etc.)
$180
$2,160
Mobile Plan and Internet Service
$35
$420
Emergency Funds
$100
$1,200
Variable Expenses
Public Transportation
$100
$1,200
Textbooks and supplies
$100
$1,200
Leisure 
$100
$1,200
Groceries
$350
$4,200
TOTAL EXPENSES (Fixed + Variable)
$2,740
$32,880
Overall Net Position (Income – Expenses) ($33,300 – $32,880)
Monthly Leftover
Yearly Leftover
$420
$5,040
Tips to Save Money in College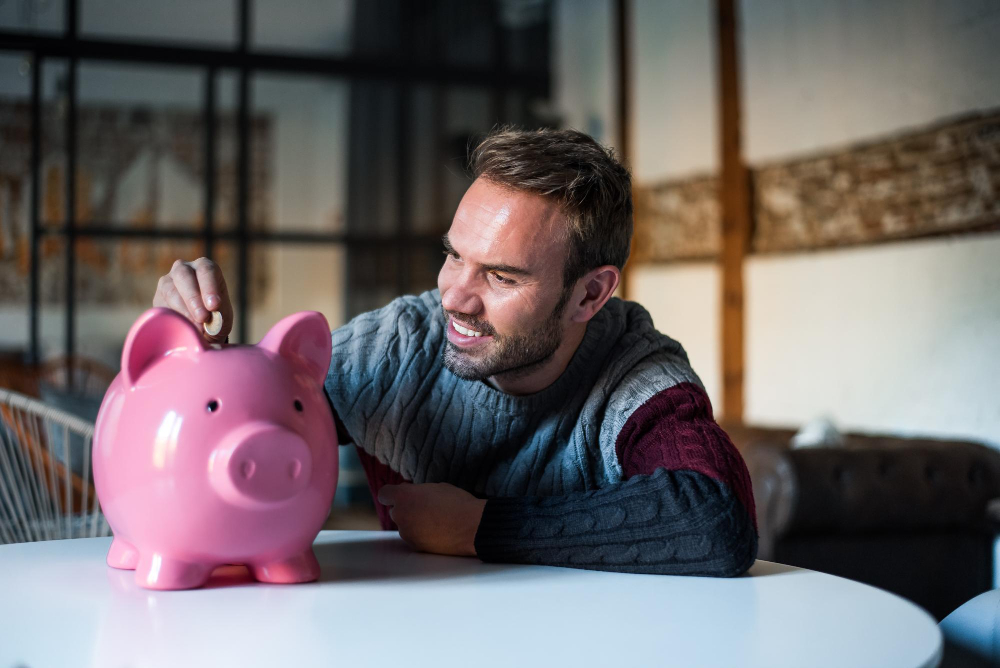 Saving money can be difficult, especially if you don't know where to start. Luckily, there are plenty of ways to tighten up that college student budget. 💯
Spare Expensive Tuition by Studying at a Local College 🏫
Choosing a public in-state college can reduce expenses since you qualify for resident sticker prices which are significantly cheaper than out-of-state rates. 
If you go this route, you can also live with your parents in the meantime to cut back on housing and utility costs.
READ MORE: Is Community College Free? In These States, Yes
Cut Costs by Cooking Your Own Meals 🥗
Cooking in your dorm is typically easier on your wallet, but what if your place doesn't have a kitchen?
You can still prepare weekly meal plans that are easy, cheap, and healthy with a microwave, rice cooker, or mini-fridge (just look at this easy-to-make chicken-and-rice meal). ✅ 
When you've got an idea of what you want to eat, plan grocery runs based on what you can buy in bulk or whatever's on sale. 🍎
TIP: Get some sweet discounts or special deals through coupons. You can find these handed out by the store during special events, sent to loyal customers via email, or from online websites like Groupon. 
Stay Stylish and Save with Thrifting 👕
Want to be fashion-forward at half the price? Make a beeline for thrift stores! 🏬 
Thrifting is one method of getting one-off pieces at an affordable cost, and it also supports sustainable fashion by reducing your carbon footprint.
Another way out is to include some classic pieces in your wardrobe that can be reworn regardless of what's trendy these days. Pair this strategy with buying during store sales and use coupons to get the most bang for your buck. 🛍️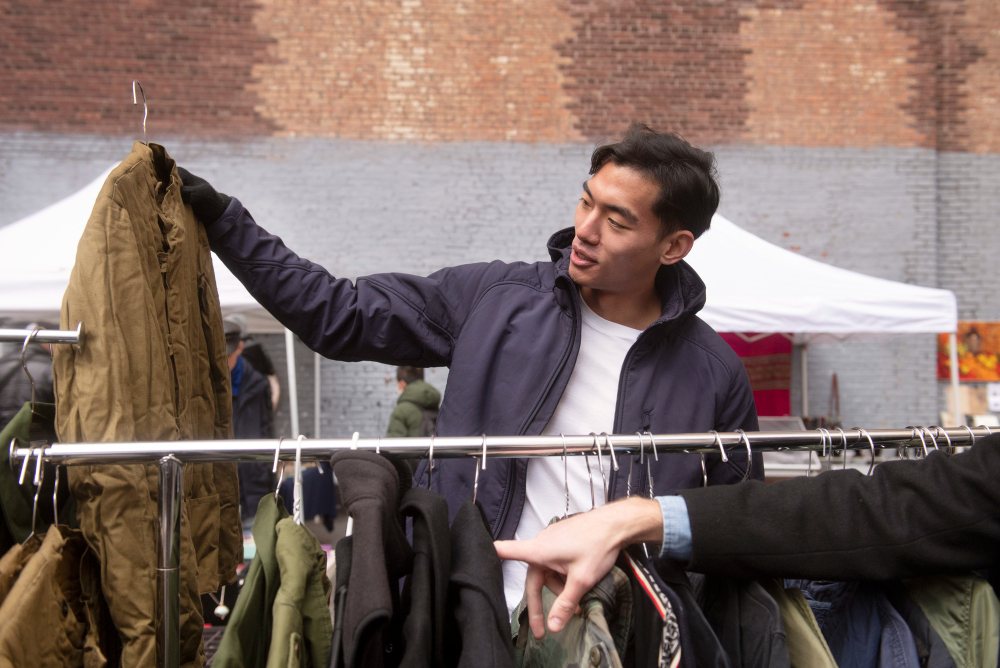 Make the Most of Student Discounts 🏷️
Whether you need a new laptop for college or want to upgrade your phone, your student ID can help you score sweet discounts at various stores — all you need to do is keep an eye out for announcements or ask around. 
So, take advantage of it to get discounted rates for various products and services, such as bus fares, food, and online subscription services. 🪪
Save Money With Secondhand Textbooks 📘
Required course materials may remain unchanged for many academic years. Save a few hundred bucks by getting secondhand copies instead of purchasing new, and often pricey, textbooks instead. 📚
Here's how to get cheap college textbooks: buy used books from fellow students or search local bookstores and websites like Facebook Marketplace, Chegg, AbeBooks, BookFinder, and eCampus.com. Some students prefer to buy e-textbooks through Amazon, OpenStax, or Barnes and Noble.
READ MORE: How to Find Cheap College Textbooks: The Ultimate Guide
Another option you could do is to maximize the college costs you're paying for by checking out the campus library books for a limited time. 📕 Better yet, borrow books for free from your upperclassmen friends. 
Note: Photocopying certain chapters of a book (not the entire book) for academic purposes may be allowed according to the Fair Use principle of copyright. When in doubt, consult with your librarian. 
Sell Old Textbooks for Extra Cash 📚
Moving up one year may mean that you won't need some of your books anymore, so why not make a few bucks (and add more storage space) by selling them? 
You can sell online, directly to a friend, or to shops reselling used books. Be completely honest about the condition of your textbooks. Adjust the asking price if you have torn pages or covers and if you've been doodling on pages. 🖍️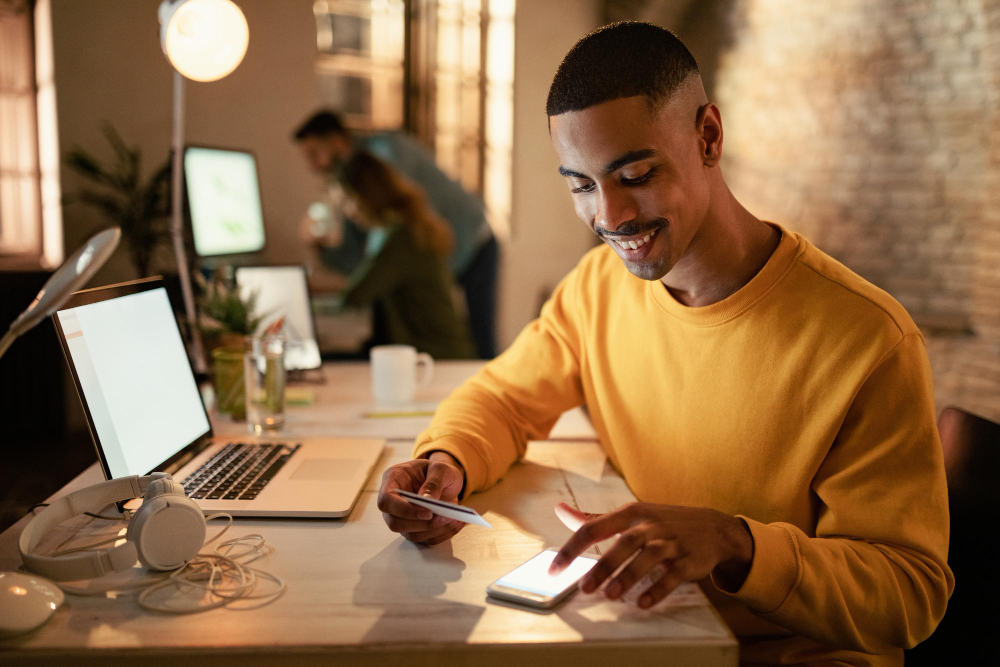 Manage Your Money With Responsible Credit Card Use 💳
Credit cards are not free money. These buy-now-pay-later arrangements can be useful but you still need to pay the credit card bills on time. 
Overspending and not paying what you owe can damage your credit score and affect future decisions, such as when you take out a loan. Only use the card for emergencies, stick to the credit limit, and ensure that you can actually afford what you swiped it for. 💲
TIP: Experts recommend using 30 percent or less of your total credit limit because you'll be more likely to fully pay back what you borrowed on time — leading to a healthier credit score. 
Find Free Leisure Activities 🍃
You don't have to go far from campus and spend lots of cash to have a good time — sometimes you can find free or affordable events at your very own campus. 
Check your school's event calendar for upcoming free concerts, movie nights, and networking opportunities. 📅
Also, you might already be paying for recreational facilities at campus, such as swimming pools, nature parks, and gyms — so get your money's worth! 
Use Applications to Stick to Your Budget 📱
Track your spending habits via free-to-use and fully customizable spreadsheet programs like Microsoft Excel or Google Sheets. You can also try out Notion's budget templates. 📓
Alternatively, you can make use of budgeting apps (such as Mint, Goodbudget, or Pocketguard) so all you have to do is sync your bank account to the system so that when you enter data, the software automatically does the calculation for you. ✅ 
TIP: Not a fan of digital methods? Try the Envelope System where you stash a specific amount of cash in physical envelopes that are labeled according to different expense categories. ✉️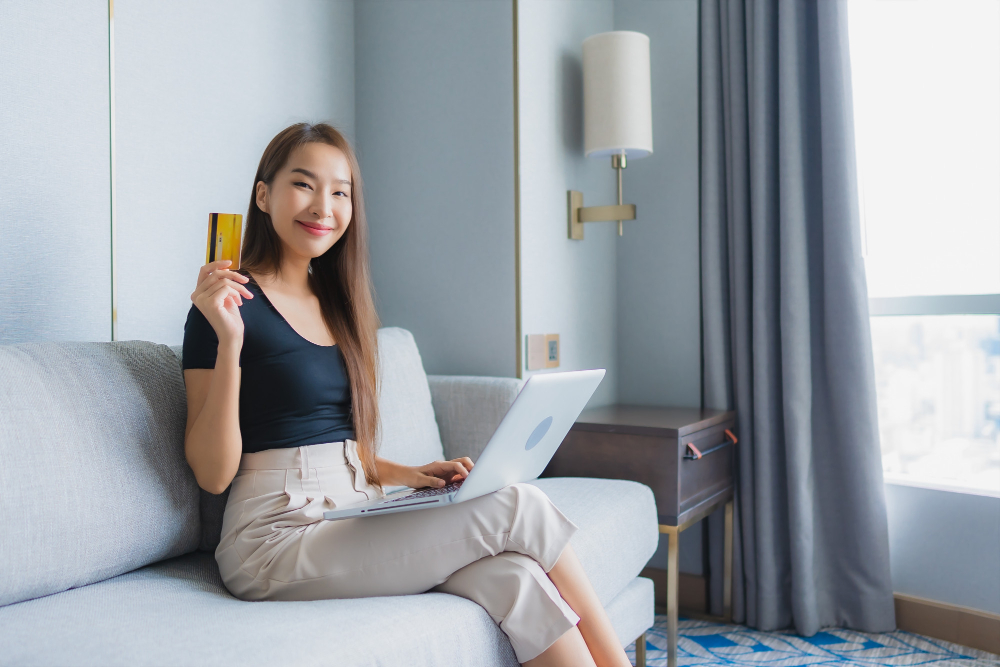 Managing Debt During and After College ⚖️
Resorting to student loans may feel like a double-edged sword, so it's crucial to have a debt repayment action plan each time you want to borrow. 👍
First, you should know the exact amount that you owe. Then, review the repayment rules so you'll know how to pay without interest or penalties.
TIP: Make it a habit to pay your credit cards in full rather than paying the minimum rates per month so you can keep a healthy credit score and don't have to pay interest rates.
Faced with multiple debts at varying interest rates? Inquire about alternative repayment strategies that your lender may accept. 💵
How to Budget for Remote Learning
Around 60 percent of students are taking a mix of online and in-person classes and the number is steadily growing, especially as more colleges offer distance learning options. 
Going this route can help you save up on transportation since you're learning from the comforts of your home or dorm (preferably with pajamas). Follow these four tips to go the extra mile and save some more. ✨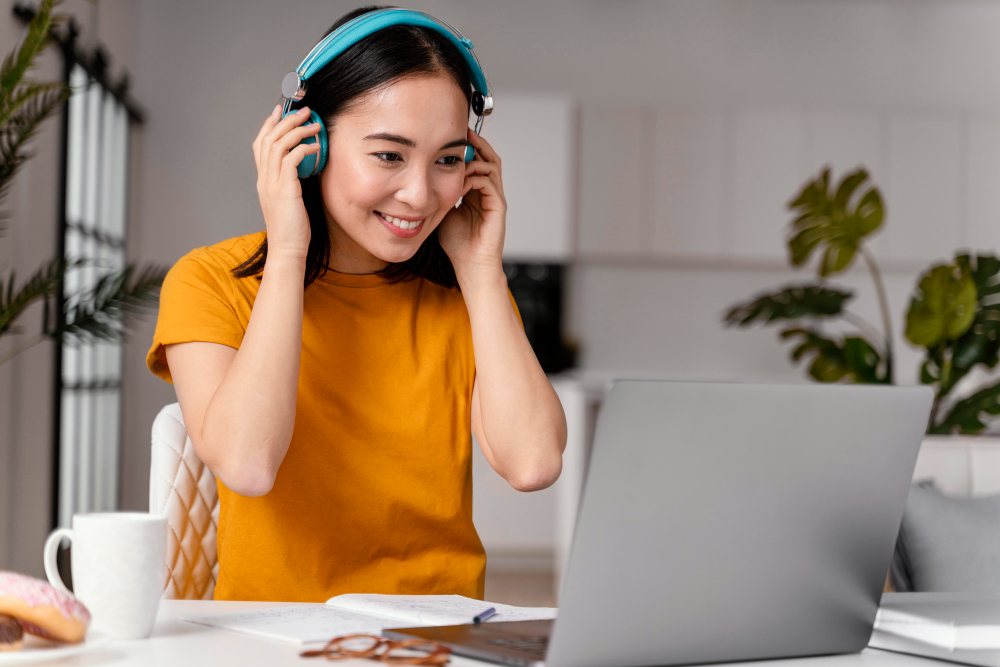 Invest in Refurbished or Secondhand Tech 💻
Check out refurbished or secondhand gadgets from highly-rated sellers on websites like eBay or Best Buy's Outlet, or get in touch with sellers registered on these sites. Before purchasing, determine if the items are still under warranty and have the right accessories. 👍
Good to know: A refurbished item means that it's been returned for repair and is in good working order. It can still be sold like new but at lower prices. Some sellers use this term (or renewed) but may mean something else like open-box so make sure to clarify. 
Read all reviews and fine print information because you don't want to end up wasting money on a crappy product with a No Return policy. ✅
Share Premium Application Accounts With Friends and Family 🫂
Services like Spotify, Amazon Prime Video, and Disney+ can come off as cheaper when you subscribe to shared plans instead of individual options, especially when you split the payment with your roommate. 😊
Look Into Lending Programs Offered by the School 🤝
Is your salary or scholarship stipend seriously delayed? Check whether your college has emergency, short-term loans that can help you out. 
If it's more of a tech issue (like your laptop breaking down and you don't have the extra budget to buy one), some colleges have equipment lending services for temporary use. 💻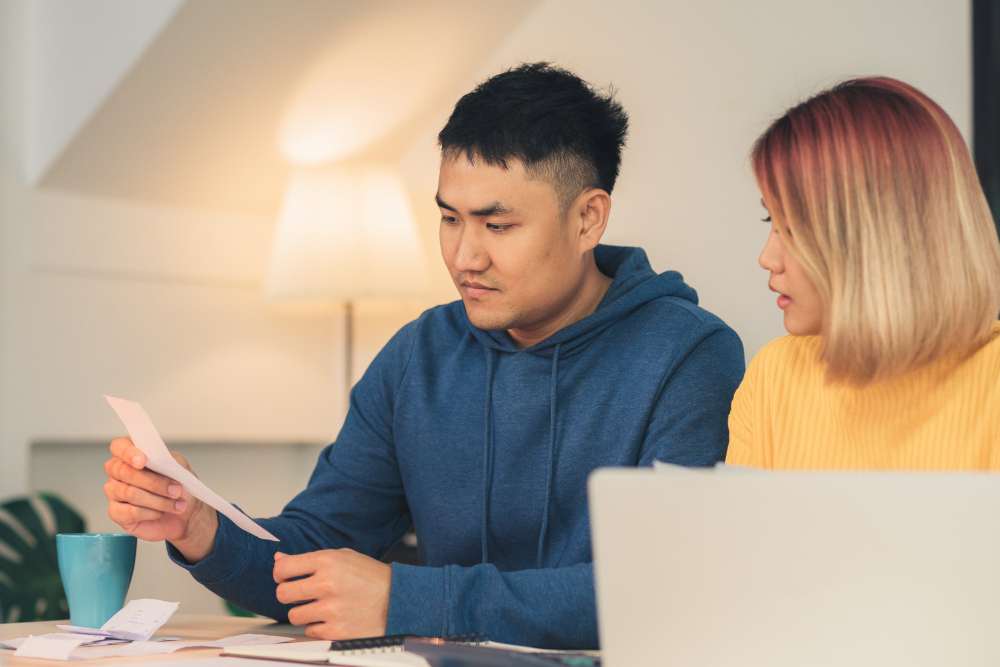 Prepare Yourself for Increased Utility Costs ⚡
Blasting the AC on high during hot summer months may keep you cool, but make you sweat once the pricey utility bill arrives. 
Prevent yourself from unnecessary stress when you buy energy-saving appliances, know the estimated cost of usage per month, and prepare a checklist for different seasons ahead of time. ✅
College Student Budget Template
---
Managing money is not just for working professionals — it's an important skill for regular college students, too.
Knowing where your hard-earned dollars come and go is a superpower that makes your college life a whole lot easier. So, grab your pen and paper (or pull up Google Sheets), and start budgeting! 🧾
How to Budget in College: Frequently Asked Questions
How do you budget as a student?
1. Identify your monthly expenses and financial goals
2. Calculate your monthly income
3. Calculate and categorize your fixed and variable expenses
4. Deduct your total expenses from your total income to check if you're within budget or not
5. Track your spending habits and adjust as needed
What is the 50/30/20 rule?
This is a budgeting strategy where you allocate 50 percent of your income to your needs, 30 percent to your wants, and 20 percent to your savings or paying off your student loans.  
What is a good college student monthly budget? 
Set aside around $1,500 to $2,000 for a good college student monthly budget to cover all expenses. However, this amount may vary according to your cost of attendance, location, and personal circumstances. 
What is a good college student budget for the academic year?  
A good college budget for one academic year is around $19,000 to $29,000 to cover all the college-related costs and personal expenses, but this may vary according to location, lifestyle, and personal circumstances.
How much money should a college student have in emergency funds?
Experts recommend setting aside emergency funds that can cover at least three to six months of your total expenses. You can allocate a percentage of your income to emergency funds or direct your leftover cash to make it grow.
How can a college student get cheap textbooks?