Did you know that 9 in 10 college students use a laptop? With the rising popularity of online classes, a laptop that is fast, has a great camera, and boasts decent battery life is more of a necessity than ever before. 
Whether you're a freshman living off a student loan or a senior who has landed a paid internship, we've listed the best student laptops for every budget and study arrangement to make sure you are armed with the right tech. 
1. Acer Chromebook Spin 713: Budget Laptop for Chromebook Lovers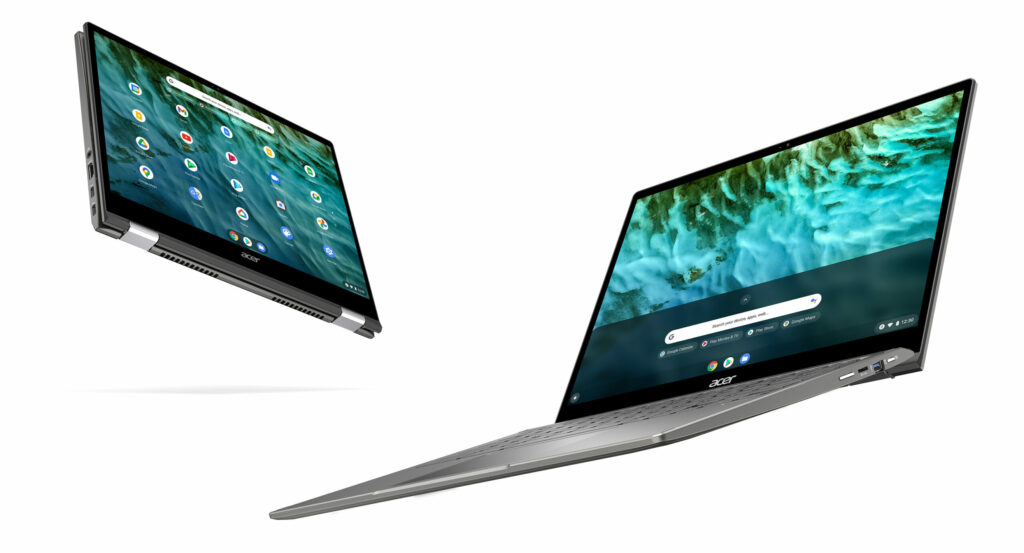 Like you would expect the best MacBooks to cost more money, so do the best Chromebooks — but not this one! At less than $700, the Acer Chromebook Spin 713 is a solid, well-constructed laptop that will meet all your college student needs.
Whether you want to code or read long Twitter threads, the Chromebook's 3:2 display offers extra vertical room, allowing more information to fit on the screen. But best of all, the Spin 713 also has a 360-degree hinge that lets you flip the screen and use it as a tablet — SUPER helpful while taking notes. 
💰 Price: $699
👍 What we loved: Battery life (a full day's schoolwork or an evening binging your favorite series won't require the AC adapter), a comfortable keyboard
2. Apple MacBook Air: Perfect Pick for Mac Fans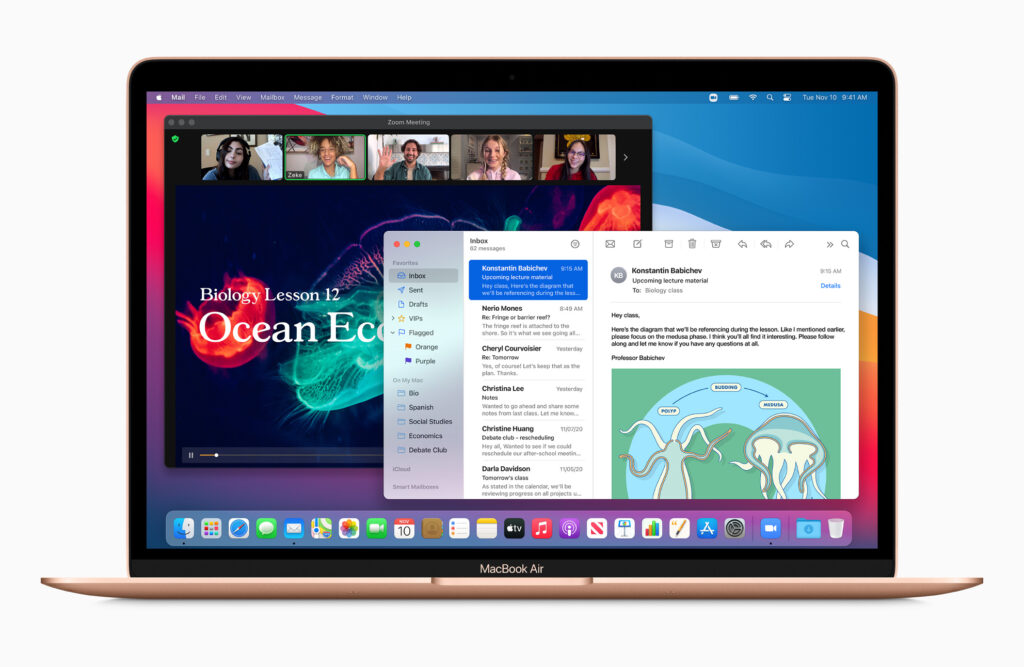 Armed with Apple's fast and highly intuitive operating system, the MacBook Air is a fantastic tool to help you juggle your assignments. In fact, it is one of Apple's more affordable laptops — though it's certainly not the cheapest student laptop on the market! 
The laptop's M1 silicon chip (containing four high-performance cores) guarantees blazing performance and above-average battery life — lasting up to 15 hours. The MacBook Air is also among the thinnest and lightest laptops in Apple's range.
Apple lovers can take advantage of the company's college discount that can slash prices by up to $100. Keep an eye out for Apple's back-to-school deals, usually available during the summer months. 
💰 Price: $999 (for the base model)
👍 What we loved: 256 GB base storage, Magic Keyboard (that has replaced the Butterfly Keyboard)
3. Microsoft Surface Laptop 4: Sleek, Stylish, but Not Pricey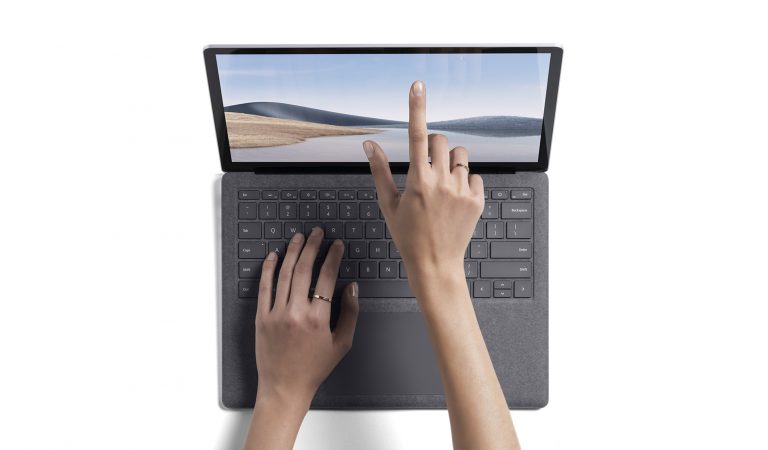 Need a fuss-free laptop to finish your Shakespeare essay? Look no further! Microsoft's lightweight Surface laptops — armed with a comfy keyboard and a 3:2 display — provide a seamless typing and browsing experience. 
This student laptop has a professional look and comes with a luxurious aluminum case that's sturdy enough to withstand being stashed with your books and other supplies in your backpack. It is especially suited for multitasking college students (think 10 tabs at once!) who don't want to compromise on battery life. This laptop runs like a beast for over 13 hours.
You can personalize the computer with the right accessories to support your academic needs, such as a keyboard-mouse combo (an IT student's best friend) or a Surface stylus pen (perfect for design students). Students who meet Microsoft's requirements can also get a 10 percent discount on their purchases.
💰 Price: $899.99 (for the base model)
👍 What we loved: Comfortable touchpad, razor-sharp screen
4. Dell XPS 13: World-Class Security Within a Student Budget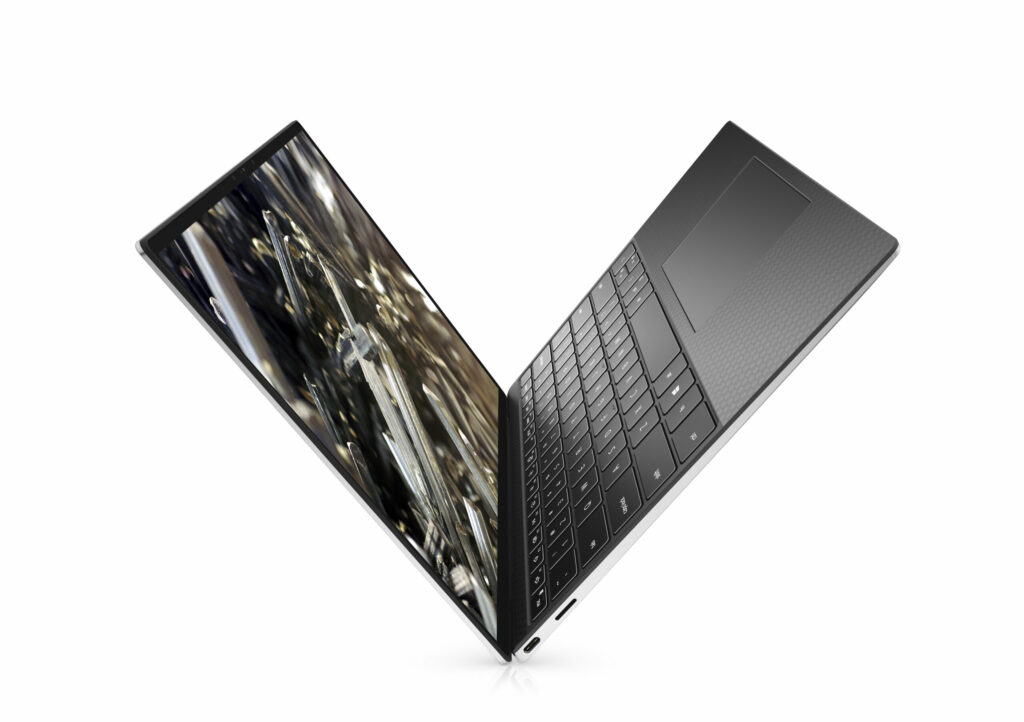 Dell laptops are known for their mix of features and quality construction, and the XPS 13 is no different. It offers everything you would expect from a decent student laptop — a 13.4" screen, enough power, and respectable battery life. 
The latest version even offers a 4K display — great for a weekend of Netflix with friends (although this feature comes at an additional cost). It also features a 4-element lens that delivers sharper videos than typical webcams and is perfect for your online classes or video calls. Need one more reason to pick this laptop? The company also offers a wide range of discounts for students.
💰 Price: $999 (13.5-inch), $1,299 (15-inch)
👍 What we loved: Excellent speakers, stylish and sturdy outer shell 
5. Google Pixelbook Go: A Must-Have for Google Experts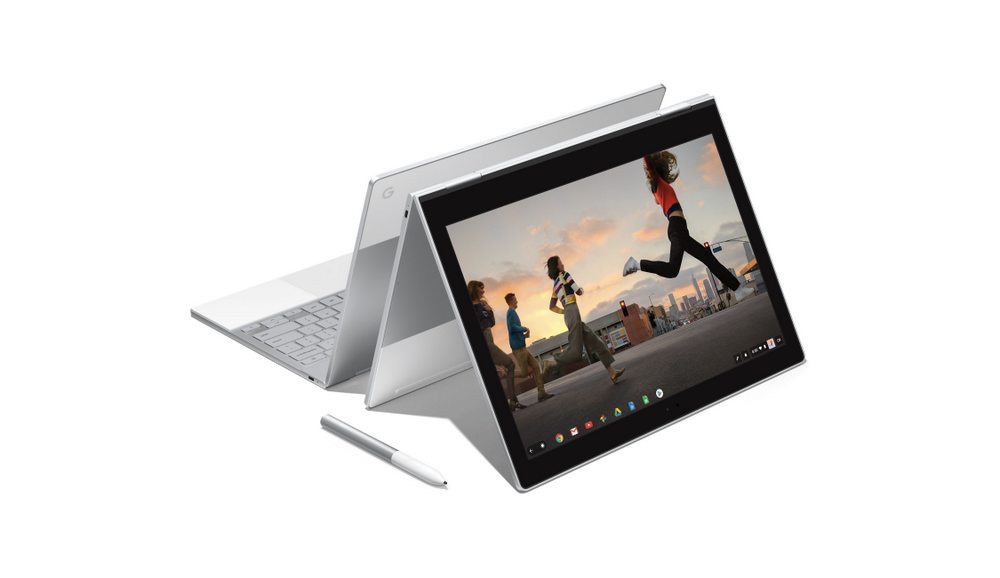 With its no-frills look, the 13-inch Pixelbook Go has one of the most well-designed trackpads and keyboards out there. This gives you a quiet and smooth experience while writing your assignments, a good match for students who prefer to work in silence without distractions.  
If you're not an Apple addict, the Pixelbook Go is an excellent alternative since it actually offers features that you won't find even in Apple's best laptops, such as its 1080p webcam. The battery life is tremendous, making this a good fit for students who want to balance performance and portability.
The only downside is that the laptop comes with a Chrome OS that doesn't load Android apps well, so students with Windows-specific software requirements might find this challenging.
💰 Price: $649 (for the base model)
👍 What we loved: 'Hush' keyboard, long battery life
6. MacBook Pro: Made for the Creative Class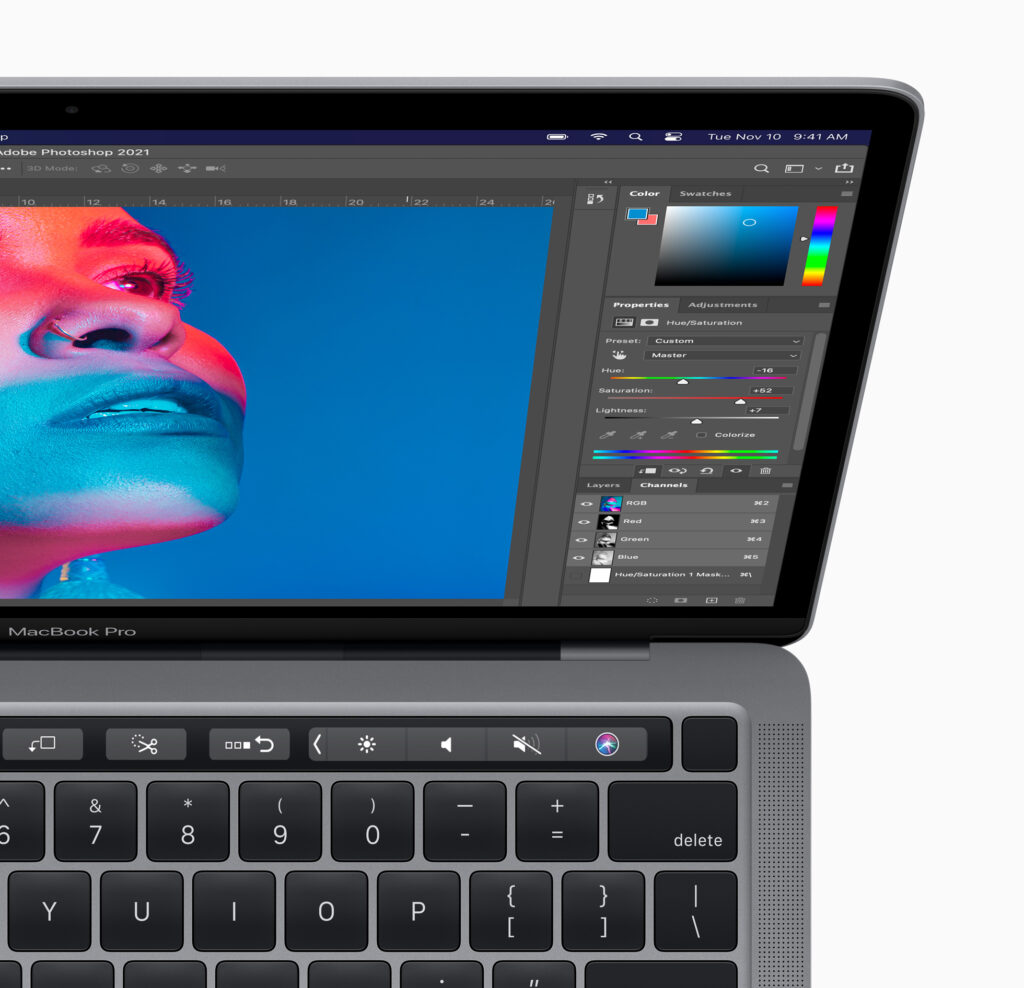 MacBooks are usually durable and long-lasting, so even if you buy this before starting school, it should still be in good shape long after your graduation. If you're enrolled in a media or tech course where you constantly need to access and master visual media, then the MacBook Pro is the ideal student laptop for you. 
Its battery life and display are better than the MacBook Air, and it also comes with Apple's new Magic Keyboard that offers a quiet but responsive typing experience. The Retina display makes pixels invisible to the naked eye (even when you are looking at it close up), giving you a blissful reading experience. 
The MacBook Pro will be a reliable performer in all your academic pursuits, whether you're editing shots for your photography class or need to put together a Powerpoint presentation for your internship. That said, this laptop comes at a higher price point, which may leave you surviving off packets of ramen in your dorm for the next few months! But if you're sold on its features, make sure you use Apple's Student Discount.
💰 Price: $1,299
👍 What we loved: Beautiful display, incredible battery life
7. Samsung Galaxy Chromebook 2: Premium Chromebook for Online Lessons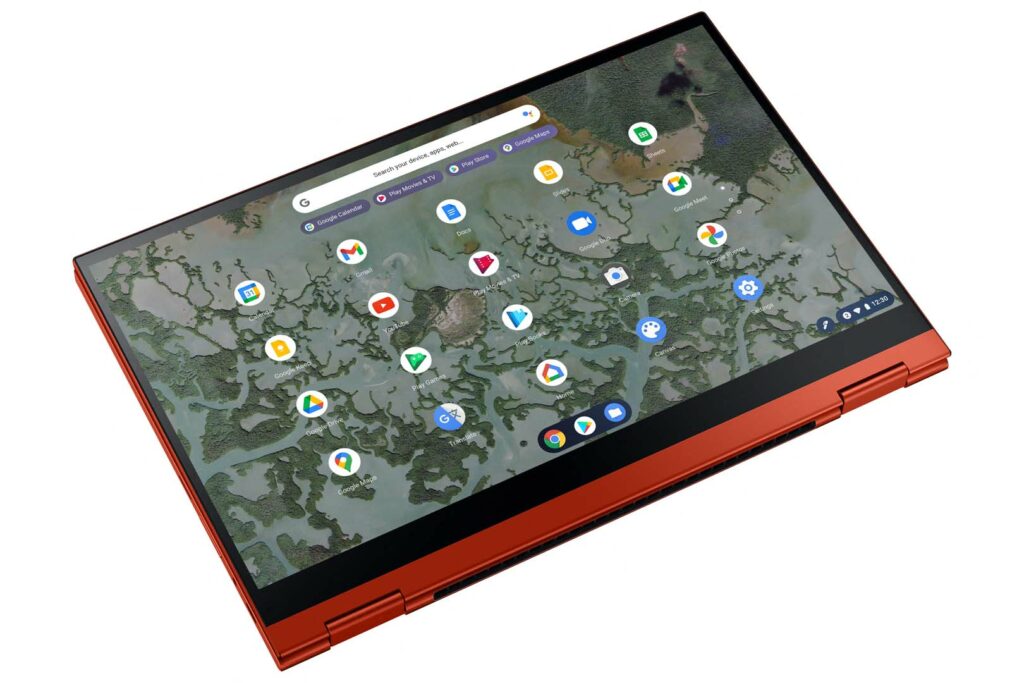 Thin, light, and accessible — these are the three defining features of Samsung's Galaxy Chromebook. If you're planning to log in to a lecture while commuting or to a group meeting during a weekend away, the Galaxy Chromebook also supports Wi-Fi 6 and LTE for those moments when you do not have access to reliable Wi-Fi. Throw in a stylus, and you'll be ready to scribble notes like a pro.
The laptop has a 180-degree adjustable hinge and a spill-resistant keyboard (it's like it was made for late-night study sessions when you might accidentally spill coffee on your system!). There is also an excellent webcam, a pair of stereo speakers, and a battery that can power you through a long day in the classroom.
Turn heads with the Fiesta Red color option that will stand out amid the black and grey laptops in your lecture hall. Plus, at less than $600 for the Celeron model, you're bagging a bargain!
💰 Price: $549 (for the base model) 
👍 What we loved: Bright QLED display, lovely metallic design
---
A laptop is an everyday essential for students. Get more bang for your buck by investing in one that can handle not only your rigorous academic schedule but also your extracurricular pursuits and weekend movie nights!