"Congratulations! We hereby offer you a scholarship to college."
Wouldn't that be great to see flash up on your computer screen? The above message is just a taste of that feeling, but the great news is that there are stacks of scholarships out there and we think at least one has your name on it.
The bad news? You need to find it first.
While sourcing your perfect scholarship can be a challenge, it's not impossible. Read on to find out where to search for the scholarship that's right for you!
First, Check for Local and National College Scholarships
A great place to start looking for scholarships is locally and nationally. But remember: the bigger the scholarship, the greater the competition. Most of the scholarships that are easy to find are usually more competitive, which is why you may need to dig a little deeper to find the scholarship that suits you best.
READ MORE: How to Apply for Scholarships and Grants: All You Need to Know
Finding Local Scholarships
It's a great idea to start by looking for local scholarships because these awards are usually less competitive. This is because they have very specific requirements for eligibility. They may only cover students that live in a certain location or those who belong to a certain minority group.
Begin by scheduling a discussion with your guidance counselor to explore scholarship options offered to students who are graduating from your high school, and for residents of your town, county, and state. 
Libraries are also a great place to find scholarship directories for local scholarships. You can approach the reference desk for help — they may be updated on scholarships in the area that are difficult to find. Some libraries may also have online directories.
You can also approach your friends and family for leads. They could be connected to employers, organizations, or religious communities that sponsor scholarships.
Finding National Scholarships
National and international scholarships may feel like they're more of a challenge, but that doesn't mean you should write them off. Try hopping on websites like Chegg and The College Board, and don't forget to check your own high school's site as well!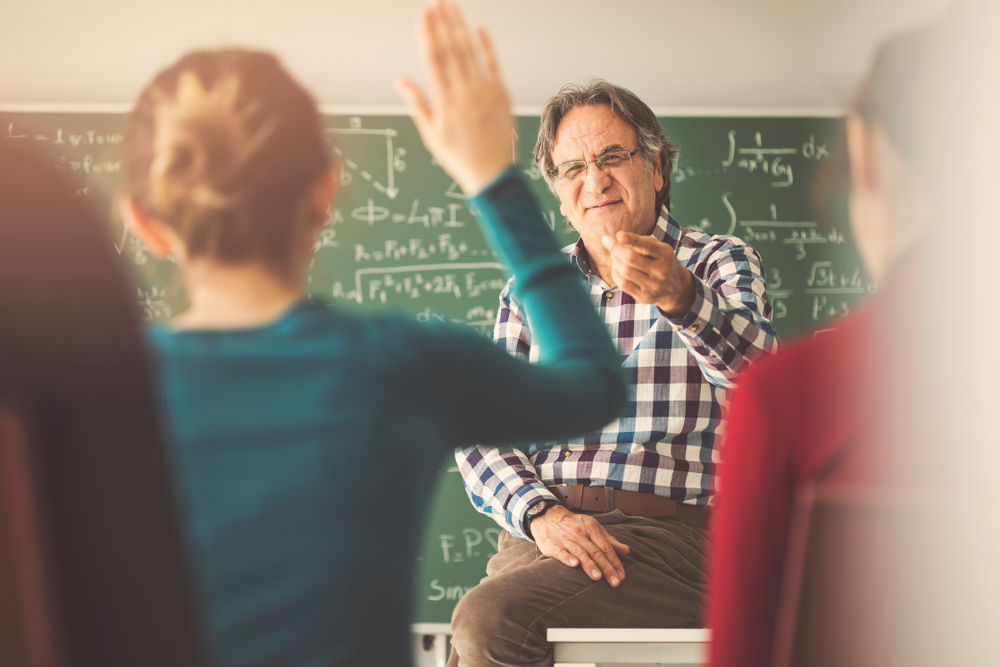 Talk With Your School Guidance Counselor
The next person you should approach in your search for scholarships is your guidance counselor. They'll likely have a good sense of the scholarships that are available and may even be able to advise you on the ones that you're best qualified for based on your academic standing and interests.
At the very least, your counselor should be able to help you find out whether your plans for the future can be achieved through college, or through other higher education options like applying for an internship or trade school.
READ MORE: College vs. Trade School: Which Choice Is Right for You?
Register With National Scholarship Websites
National scholarship websites are a good way to curate information on scholarships from around the country. Try signing up for a handful of trusted sources like Scholarship.com, Fastweb, and Cappex, so that you can get updates from varied sources without having too many emails from 10 or more sites clog your inbox.
Know Your Niche: Narrow in on Your Interests and Causes
Do you have extracurriculars or school projects that you would like to showcase in your application? If you do, use this as your hook in your applications! Showing your judges a track record in something other than your grades can be a great way to prove to them that you're concerned about growing into a well-rounded adult.
For a small taste of what's on offer, check these out:
If you are musically inclined, the

American Society of Composers, Authors, and Publishers

offers several scholarships. One example is the Cole Porter Award for promising students who write music and lyrics.

Budding fashionistas may want to take a look at the Fashion Institute of Design and Merchandising's

National Scholarship Competition

. Participating students are required to submit a creative project in one of seven categories for the chance to win a full year's worth of scholarship money.

Avid gaming enthusiasts can even look into esports scholarships. These are typically offered by a university. For example, the

University of California in Irvine

offers $1,000 to $6,000 in scholarship funding to students in their League of Legends and Overwatch varsity teams. 
Focus on Your Strengths
Take a moment to reflect on your academic career and look beyond your grades for extracurriculars, activities, or moments in your life that illustrate your commitment to improving yourself. These are key events that you can focus on in your search for scholarships. 
For example, if you're a fan of science and technology, you could visit government websites related to research and development. You might also follow big companies like Apple or Google to stay updated on scholarships they offer. 
Stay Up-to-Date With Social Media
Social media is a fantastic way to find ads for scholarships and even crowdsource opinions about the scholarships you're gunning for. Look through Facebook, Twitter, Reddit, and Linkedin.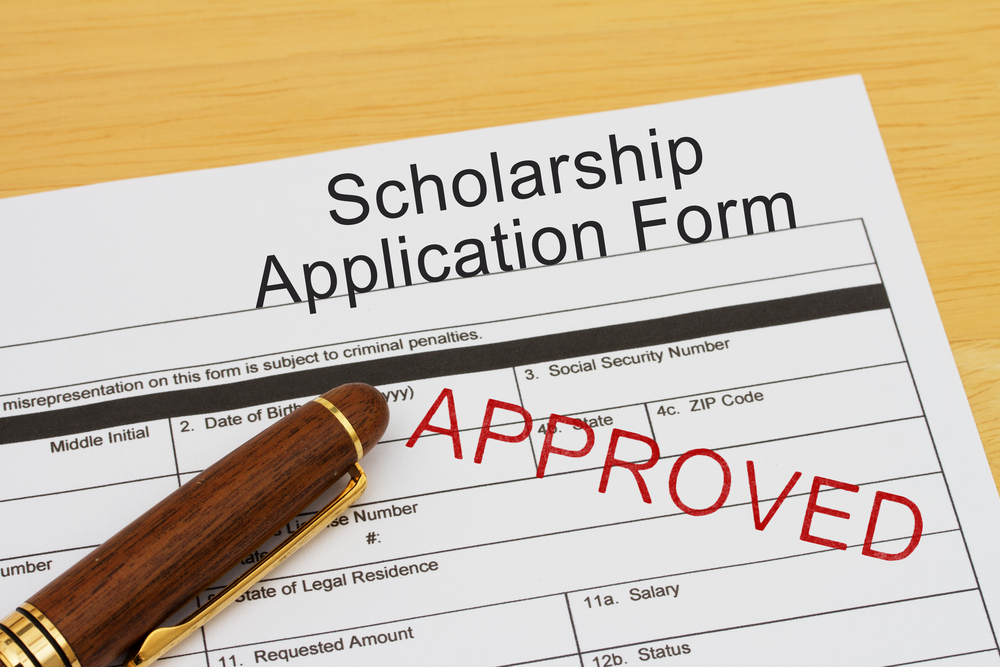 Two gold mines of information are the r/scholarships and r/ApplyingToCollege subreddits, where loyal redditors have uploaded cheat sheets, tips, tricks, and advice on how to find the scholarship that fits you best.
On Twitter, you can head over to the Explore tab and start following 'Scholarship' topics so that you can get tweets related to the subject on your feed.
Follow the Latest College Scholarship News
Try using news curation sites like Google Reader to make sure that you are constantly updated on everything related to scholarships in your area. You can subscribe to news feeds of certain keywords that are important to you, like "New York Scholarships," "Academic Scholarships in the US," or "FAFSA (Free Application for Student Aid)" to get the latest news on these topics.
Enlist Help With Your College Scholarship Search
Don't be shy — feel free to ask for a little help from your friends and family. With so many scholarships available, the more eyes out looking, the better! After all, you never know where people will look or what they might uncover.
Understand What Kinds of Scholarships Are Available
Scholarships aren't just given to students with good grades or a stellar athletic background. You're bound to have interesting hobbies, quirks, interests, or a background that you can use to send in an application to at least one of these categories.
Who knows — you may even face less competition in some of these categories because they cater to your particular niche!
| | |
| --- | --- |
| Academic Scholarships | Given and maintained based on grade, GPA, or other academic merits. |
| Athletic Scholarships | For participation in one or more sports, with minimal academic requirements. |
| Scholarships for Underrepresented Groups | For students who belong to minority groups. |
| First Generation Scholarships | For individuals who are the first in their family to attend college. |
| Service-Driven Scholarships | For an applicant's commitment to community service. |
| Scholarships for Talent or Special Skills | Given to students with exceptional talent in certain fields, such as music and art. These scholarships could also be given by companies or nonprofits as a reward in sponsored contests. |
| Essay Scholarships | Given by organizations and nonprofits to students, often solely based on their essay submission. |
---
That's everything you need to know on how to find scholarships. Sometimes it's not the lack of scholarships that make it difficult for students to access financial aid, but their lack of know-how when it comes to looking for the right sponsor. Now that you have multiple sources to start exploring, it's time to get to work!
Pssst! Aside from scholarships, affordable education, community college, and grants have made it possible for those with even the most dire budgets to earn their bachelor's degree.
FAQs About Where to Find Scholarships