Attending college is a big part of the American dream. A bachelor's degree can lead to better pay and job stability, open new doors, and broaden your horizons in ways you may have never expected. But for many, figuring out how to pay for college stands in the way.
No one wants to come away from college saddled with tens of thousands of dollars in student debt. Luckily, there are plenty of ways to fund your education without breaking the bank! Here are 10 ways to pay for college.
1. Apply for Federal Financial Aid
Waltz into any college financial aid office for help, and the first question they'll ask you is whether you've filed your Free Application for Financial Student Aid (FAFSA). The FAFSA is the form to get governmental financial assistance for college. Once your application has been processed, you'll receive a list of qualifying grants and loans that you can choose to accept or decline.
FAFSA awards are based on your financial need and can vary annually. For example, the Federal Pell Grant, which is a commonly awarded grant for undergraduates, offers students up to $6,345 in award money for the academic year 2020-2021. That could cover a huge chunk of your tuition! 
It's important to fill out the FAFSA as soon as you can because financial aid is often awarded on a first-come, first-serve basis. The federal submission period opens around the beginning of October each year, and deadlines will typically fall around late June. However, each state has its own deadlines, so be sure to check the FAFSA website for specifics and mark your calendar.
READ MORE: How to Apply for Federal Student Aid (and Get Approved)
2. Search for Grants and Scholarships to Cover Your Costs
Grants and scholarships are two ways to get free money for college  — and who could say no to that?
After you file your FAFSA, you can access any governmental or collegiate grants that you qualify for — so go for it! This is gift money that you do not need to repay (as long as you maintain your eligibility). These grants are generally need-based and can be from federal or state governments, your college, or even private sources.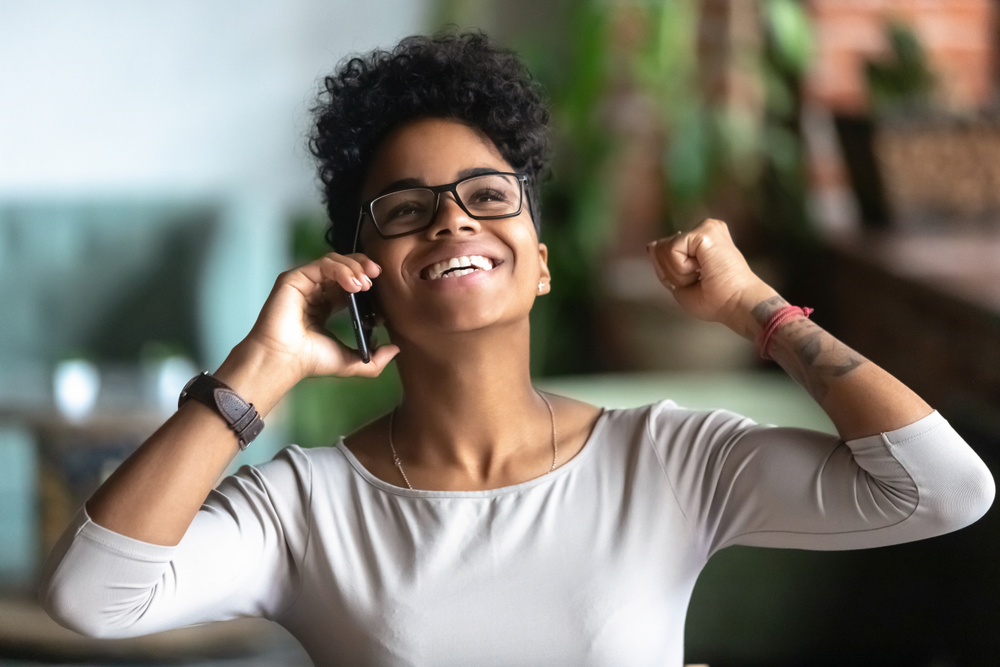 Meanwhile, scholarships are often awarded based on merit — academic, athletic, or otherwise — and there are plenty of ways to find them. You can search for scholarships online, with your guidance counselor, at the university you are applying to, your local library, employer, or even your parents' employers. Think outside the box here, because there's a scholarship for almost everyone!
Make sure that any scholarship information you come across is legitimate and can be verified. You should never have to pay to find scholarships or other forms of financial aid.
READ MORE: How To Apply for Grants and Scholarships: All You Need to Know
3. Choose an Inexpensive Public University
Of course, some public four-year colleges offer low-cost tuition as well. It may not be as cheap as a community college or trade school, but would you believe there's actually a state college that charges less than $600 a year for tuition? That's Indian River State College in Fort Pierce, Florida, and it is a bit of a unicorn. 
But don't lose hope; you can find a hearty handful of other affordable four-year options in the $3,000-4,000 per year range. Many of these schools do happen to be located in Florida — making a strong case for studying in the Sunshine State — but you can find plenty of others sprinkled throughout the country.
4. Consider Attending a Trade School
Maybe you're interested in learning a new skill and getting right to work. In that case, attending a trade school could be an excellent option. Trade schools prepare students for a specific job in a skilled trade. They generally offer intensive programs that can be completed in one to two years, providing students with hands-on experience that prepares them for the workforce.
Trade school certificates are not equivalent to college degrees, but they are enough to get a job in an industry or field that recognizes the certification. Some trade schools also offer apprenticeships to students, which helps ensure that they already have relevant experience by the end of their training.
Trade school is a great choice if you're set on earning faster or working in a more niche job. Just think: to be an electrician, dental hygienist, or chef, you could get your diploma and enter the workforce in two years or less!
READ MORE: College vs. Trade School: Which Choice Is Right for You?
5. Start Your Education at a Community College
Is it possible to save thousands of dollars while earning credits for your bachelor's in the future, just by attending community college? Definitely!
Community colleges offer two-year certificates and associate degrees. While some programs can be used to find employment immediately after completion, students can also transfer their credits to a four-year college to put toward their bachelor's degree. Community colleges are typically much less expensive than four-year colleges, and some even offer free tuition!
READ MORE: These Are the Cheapest Colleges in the US
6. Land a Work-Study Position 
Did you know you can get paid to work on your college campus? The federal work-study program is the government's way of helping students earn the money they need to pay for school through a variety of campus jobs. It's also a great way for you to gain practical work experience while earning your degree.
However, not all schools offer work-study programs, and the schools that do participate have a limited amount of funds that they can award to eligible students. This is another reason it's so important to fill out your FAFSA early — the earlier you complete it, the better chance you have of being included in the work-study fund.
READ MORE: The Pros and Cons of Participating in a Federal Work-Study Job
7. Pay for College by Getting a Part-Time Job Off-Campus
If you don't score a work-study position, no worries! You still have options to earn while you learn. Juggling your work and studies may sound intimidating, but many companies are flexible and willing to set modified working hours that fit your class schedule. This is especially true in college towns, where they're used to accommodating student schedules.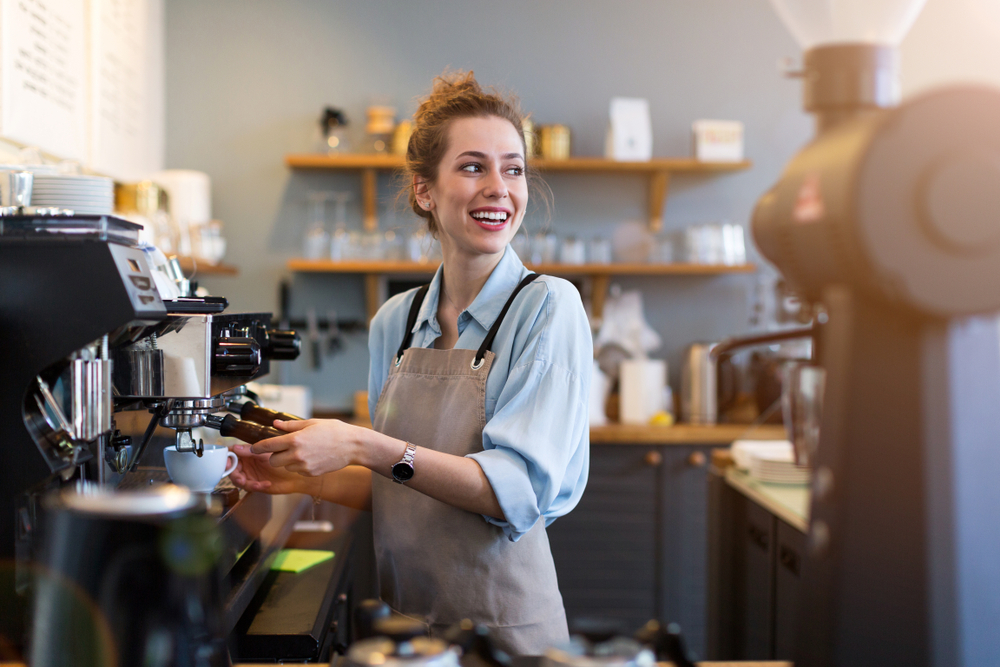 Common examples of part-time work for college students include bank tellers, baristas, servers, and nannies. Online work from home opportunities, such as working as a virtual assistant, call center agent, and freelance writer, are also great options.
8. Take Out Federal Loans
The vast majority of American college students take out loans to pay for college, so if you fall into this category, you're not a-loan 😉. Federal student loans are offered by the government and can be accessed by submitting the FAFSA. Based on the results of your application, part of the financial aid offer you'll receive may include federal student loans. 
One awesome feature of federal student loans is that they have fixed interest rates, which means that regardless of the state of the market, you will pay a fixed amount of interest until you've paid off your loan.
Another advantage of getting federal loans is that they offer several repayment plans, which help you adjust your payments according to your income level. Who knows — you might even qualify for one of the loan forgiveness programs offered by the federal government!
9. Use Private Loans as a Last Resort
If you've exhausted your options for grants, scholarships, and federal loans and you're still trying to figure out how to pay for college, you may be considering getting a private loan. Private student loans can be provided by a bank, credit union, state agency, or school. These are different from federal student loans because the terms of your loan will depend on your (or your co-signer's) credit.
Private loans tend to be less flexible in terms of interest rates, repayment, and qualification, which could be an issue if you have trouble finding a job after graduation. This should, ideally, be your last resort for funding your degree. If you do head down the private loan route, you'll also want to keep an eye out for common student loan scams.
READ MORE: Types of Student Loans for College: The Easy Guide
10. Cash In Some of Your Savings
If you don't like the idea of taking out loans and you have some money in the bank, you may be asking yourself, should I use my hard-earned savings to pay for college? 
The advantage to using your savings is that the interest earned in your savings account is typically much lower than the interest you'll have to pay back later for student loans. This means that in the long run, you'll likely spend less money by cashing in your savings than you would by taking out loans. 
On the other hand, you may want to preserve your savings in case you lose your job, for future investments, or in case of an emergency. 
Your best bet may be to allocate a part of your savings for college expenses and save the remainder so you have some leftover for unexpected circumstances. If you're not sure of the best route, seek the advice of a financial professional or trusted adult.
---
Paying for college can sound intimidating, but with the right help and resources, you can make it happen! Whether you find free money in scholarships and grants or work weekends in a coffee shop, with a little creativity you can find plenty of ways to pay for college. 
Frequently Asked Questions About Paying for College