While college is one of the highlights of most people's lives, the thought of having to shell out so much money on tuition, the cost of living, and more can be overwhelming. One cost that can be particularly difficult to stomach is how much you'll spend on college textbooks.
The College Board estimates that students spend over $1,200 each year on textbooks and course materials — ouch! Thankfully, there are plenty of resources to help you find cheap college textbooks and avoid breaking the bank.
First, Talk to Your Professors
The first step to getting the best possible bargain is to get a list of the books you need as soon as possible. This not only allows you time to hunt down the best deals, but also to reach out to your professors.
Then, shoot your professor an email asking how often the book will be used, whether you absolutely need the latest version, and if you need a digital access code for online activities. Be polite and show that you are budget-conscious. You'll find that most instructors are more than happy to help out!
TO:
[Professor's Email]

SUBJECT:
[Class] textbook inquiry
Dear [Professor's Name],
I hope this email finds you well. I'm [Your Name] and I'm enrolled in your [subject] class this upcoming semester.
I'm preparing to buy my textbooks on a budget, so I have three questions about the book for this class:
How often will the book be used? If not often, I might share with another classmate or borrow from the library.

Will an older edition of the textbook suffice, or do I absolutely need the current version?

Will we be tasked with completing any online activities from the textbook that I will need a digital access code for?
Thanks in advance for your help!
Sincerely,
[Your Name]
Once you know what books you need and whether you'll need the latest version, it's time to start your search. Read on to find out the best places to buy and rent both hard copies and e-copies of all the textbooks you need for college.
Browse Through These Sites for Cheap College Textbooks
There are many trusted and reputable e-commerce websites that can help you find the books you need at an affordable price. In many cases, books purchased online are cheaper than buying from a brick-and-mortar store.
Look for Your Textbooks on Amazon
Amazon has plenty of cheap college textbooks and e-books for sale. You may even qualify for a period of free shipping with Amazon Prime using your university email. Plus, when you are done using them, you can turn right back around and use the platform to sell them secondhand.
You can also rent books from Amazon through the Amazon Rental platform. This option is generally way more affordable than buying your textbooks!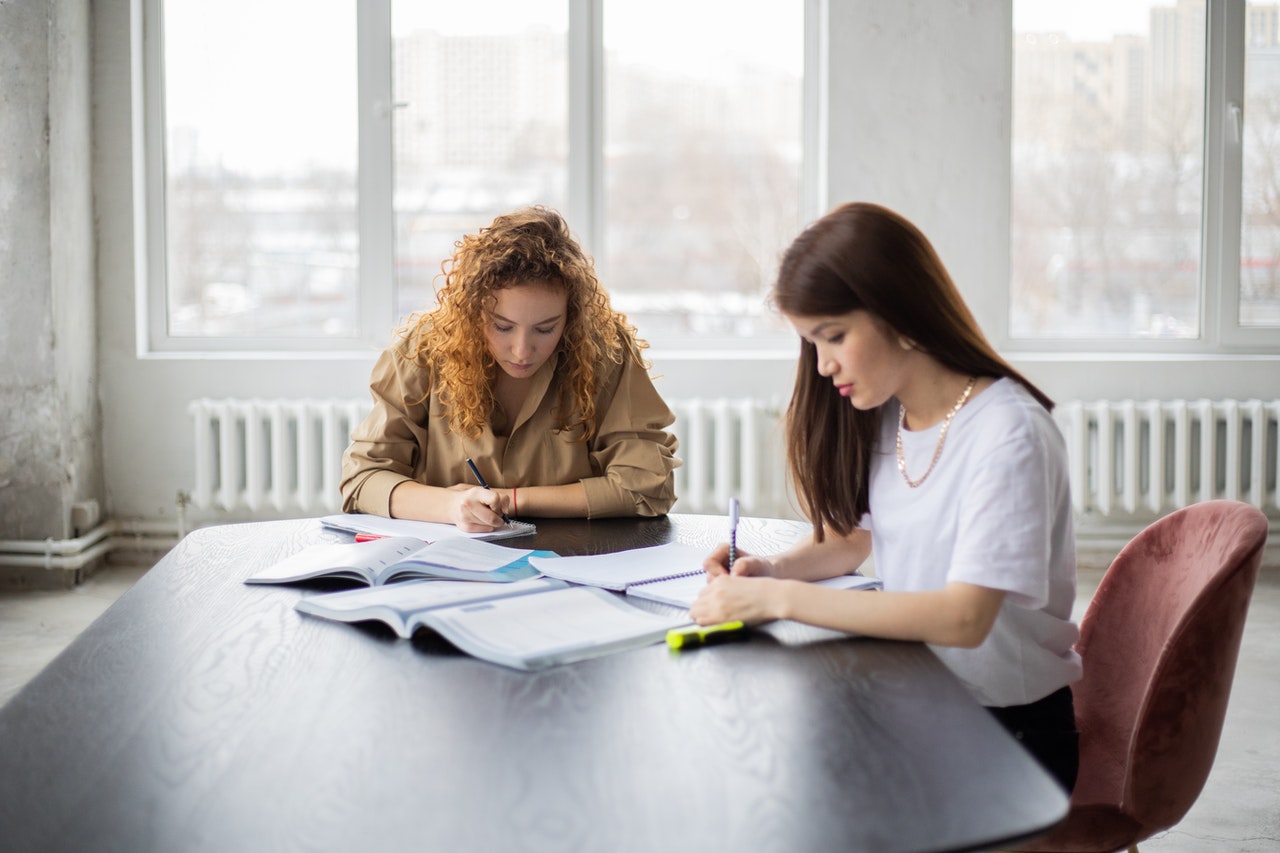 Check eCampus.com
eCampus.com is an old friend to college students. The company has been online and selling textbooks to students since 1999. You can choose from thousands of e-books and hard copies, and they throw in free shipping if you spend more than $35.
Try Searching on Craigslist
Craigslist is a great place for any of your secondhand shopping needs, so try hopping on to find your college textbooks for cheap. You may just find a past student wanting to offload their copies.
Take note! Craigslist does not offer purchase protection services, so you'll need to be vigilant when approaching a seller. Make sure you do your research and verify you are buying from a reputable source.
Use Aggregators to Compare Prices
Aggregators, also known as comparison shopping websites, gather data from e-commerce sites around the internet. They use this information to give you a list of all the websites that offer the book you want, as well as their prices, in one glimpse.
Scan Through Online Stores With Allbookstores
Allbookstores has a simple, intuitive interface, and the site is focused exclusively on helping you find the cheapest books across multiple stores. All you need to do is type the name of the book into the search bar and it pulls up the products and sites side by side. 
Verify Your Final Price With Bigwords
Bigwords promises to give you 35 to 45 percent cheaper college textbooks than other sites — and according to hundreds of reviews online, they have certainly kept their word.
Strike a Better Deal With Dealoz
Dealoz is a price search service where you can compare textbook prices across more than 200 online bookstores.
Or Rent a College Textbook Instead
Many students can relate to the feeling of wasting their money on a book that's only going to get them through the semester. If you've felt this as well, renting is a great way to reduce the cost of investing in textbooks.
Check Out Your Campus Book Rentals
Your university may have rental systems that allow you to borrow textbooks. It's cheaper than buying but it does come with some limitations. You won't be able to mark the textbook and will need to keep it free from damage. If you're the kind of student who processes their learning material by highlighting, underlining, or annotating, this may not be the best option for you.
Use Chegg to Find Digital and Physical Copies
Chegg is a massive e-learning platform that has mostly been marketed as a place for tutoring; however, it also has a subsidiary where you can buy or rent cheap college textbooks. One handy feature of renting from Chegg is that returning your rental is free — all you need to do is send back the books with the company's prepaid shipping label.
You can even highlight the books, as long as you don't write in them. If you need the books longer than expected, the company allows you to extend your rental. Have you fallen in love with a particular textbook and want to keep it forever? In that case, convert your rental into a purchase!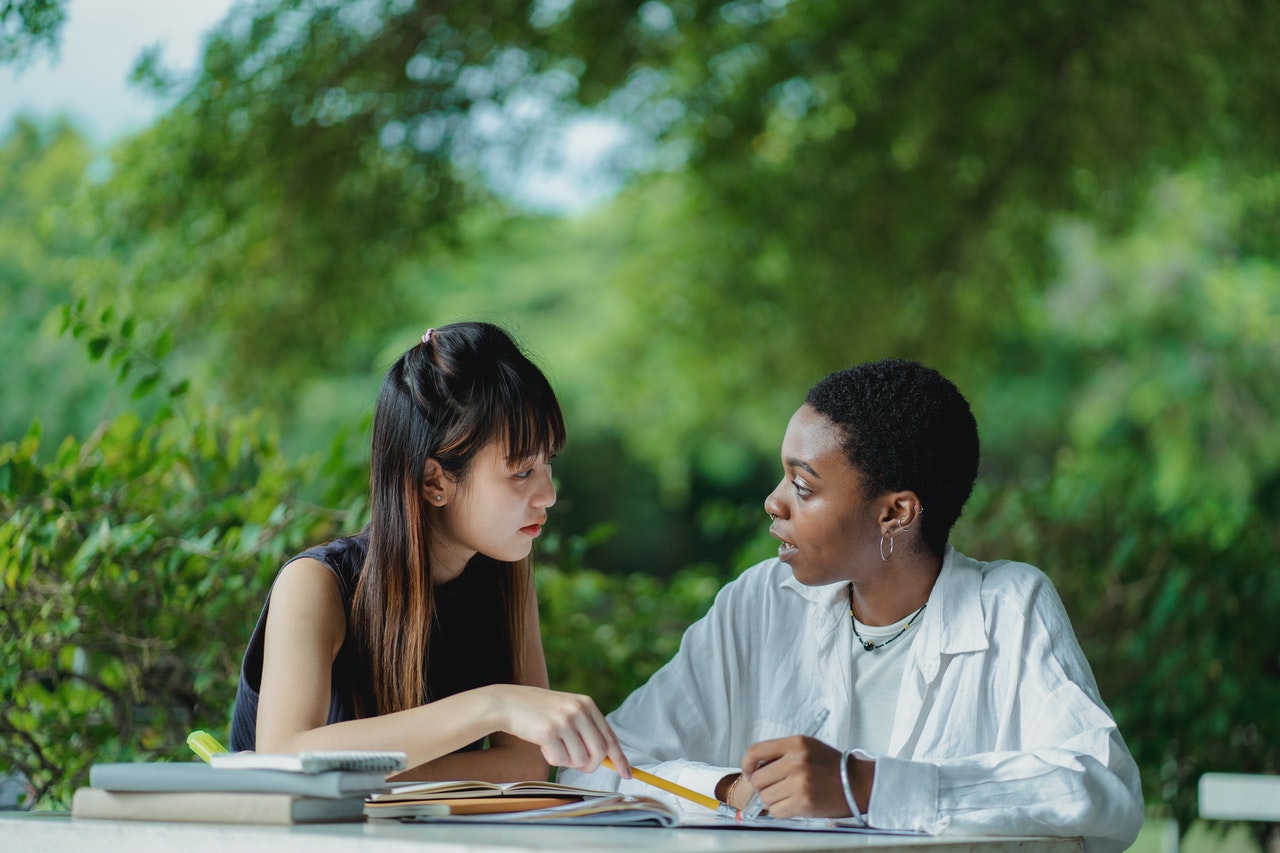 Consider Membership or Subscription-Based Content
If you don't need a physical textbook, there are plenty of subscription-based websites that can give you access to thousands of textbooks across various subjects. (Plus, it's less weight in your backpack!)
Read Your Textbooks Online With Perlego
Perlego is a digital online library that offers access to over 500,000 textbooks. You'll pay a monthly or annual subscription to access all of Perlego's content, and you can even download most titles to access offline!
You don't need to commit straight away either — you can search Perlego's library for your textbooks before becoming a member, and can also make use of a 14-day trial. If you do decide Perlego is for you, great news: it's super affordable, with a yearly subscription running around $100. That's less than the price of one college textbook!
Find the Content You Need on Cengage
Cengage is a massive platform that's used by students and instructors around the world, with thousands of textbooks to choose from. As one of the first subscription-based content sites for books, it's been labeled as "a Netflix-style subscription service for students." 
If you decide to sign up for a subscription to Cengage Unlimited you can access thousands of digital textbooks and course materials in any subject. While the service is about double the cost of Perlago, you can still save a stack of cash if your textbooks are accessible on this platform.
Sign up for Scribd
Scribd has a library of varied digital content: e-books, audiobooks, magazines, news, sheet music, articles, and more. It also has a community section where users often upload PDF or e-reader copies of popular textbooks and journal articles. For around $10 a month, you can access over one million pieces of content.
Other Ways to Save Money on Your College Textbooks
On top of buying, renting, or using subscription-based content websites, here are some unconventional ways to get cheap college textbooks online.
Jump Into the r/scholar Subreddit
Did you know there's an entire community of netizens dedicated to helping you find the textbooks you need? The r/scholar subreddit is a great way to connect with like-minded individuals and request books and journal articles. This community is run and maintained by volunteers who have made it their mission to make academic material more accessible.
Make Sure to Befriend Your Seniors
When it's cheap textbooks you're after, who better to ask than a student who has already taken the class? They might have the very book you need, and maybe even for a friendly price.
Look Into Interlibrary Loans
If your own university library does not have a copy of the textbook you need, another university might. Check with your library — thousands of colleges across the country are a part of an interlibrary loan arrangement. You can search for and request to borrow items from other libraries where they have what you need in stock.
While this is generally a free service, some lending libraries may charge a small fee for delivery.
Ask Your Professors for Spare Copies
It is possible that your professors may have a spare copy of your reading materials — they probably needed to study it themselves. Don't be afraid to approach your teachers for help in obtaining any books you need; they'll likely want to help you find ways to get the most out of their class.
Share a Copy With Your Classmates
If your professor doesn't mind, you could try splitting the cost of a textbook between two to three other classmates and rotate ownership of the reading material outside of classes. It can be a great way to bring a study group together and make learning more fun.
---
Regardless of whether you are going to your local community college or a university in the next state, postsecondary education can be incredibly pricey and requires a lot of commitment. Finding the college textbooks you need can also be hard on the budget. Using these resources can reduce your college expenses while giving you all the reading materials you need to make it through the semester.
So what are you waiting for? Go ahead and use any of these resources to gear up with cheap college textbooks and get hyped for your school year guilt-free!
Frequently Asked Questions About Finding Cheap College Textbooks
[su_spoiler title="Why are textbooks so expensive?" style="fancy"]Textbooks are expensive because beyond the costs of manufacturing (such as making the pages, printing, and binding), students are also paying for all the research, edits, production, and distribution costs that went into creating the book. Textbooks are also a big business, and a lack of competition means publishing companies can charge what often seem like extortionate prices.[/su_spoiler]
[su_spoiler title="Are digital textbooks more affordable?" style="fancy"]Yes, digital textbooks are usually more affordable — they can be up to 60 percent cheaper than their hard copy equivalents. However, most physical textbooks come with additional content, such as access codes for their websites that you may not be able to get with an e-copy.[/su_spoiler]
[su_spoiler title="Should I rent or buy college textbooks?" style="fancy"]Renting is definitely more affordable; however, you generally won't be able to annotate, highlight, and underline in the textbook. You may also run into issues if a textbook comes with a single-use digital code and your professor wants you to complete online textbook activities. If you don't take notes in your book and if you don't need to complete online exercises, renting can be a great option. [/su_spoiler]
[su_spoiler title="Can I resell my college textbooks?" style="fancy"]You can definitely resell your college textbooks. Some of the online platforms in this article, like Amazon Rentals, give this option. You can also tell a friend or check your campus to see if there are any opportunities to resell your books. [/su_spoiler]
[su_spoiler title="Do I need the latest edition of a textbook?" style="fancy"]Ideally, you should have a copy of the latest edition because it will have the most recent updates, which help make the book more relevant and accurate to your education. However, if you can't avoid getting one of the older editions, one way to circumvent this issue is to borrow a copy of the current version from a friend and compare the pages to see how different the material is.[/su_spoiler]