There are two words that can brighten the day of college students with bills to pay: quick money.
Anyone attending college knows the challenge of living on a tight student budget. While part-time jobs are the usual go-to option to earn a few bucks, let's face it, not everyone has the time.
The good thing is that there are plenty of side hustles you can choose from to help pay for college — or even just get you out of eating ramen noodles for a week 😉.
Find the right gig for you with the list below!
1. Rent Out Your Car
Bringing a car to college has its perks: when you don't have anywhere to be, you can just hand over the keys to a paying customer! Simply sign up with car-sharing services like Turo or Getaround and start making some cash from your wheels.
2. Deliver Food or Items in Your Spare Time
Food deliveries can be a lucrative side hustle as college students and professors love to eat. If you have a car or a bike, apply as a driver for DoorDash, GrubHub, or UberEats.
But it doesn't stop there! People also pay to have things, such as documents, groceries, and clothes, conveniently delivered to them. Postmates is one of the more popular services that handle deliveries for both food and packages.
3. Clean Out Your Wardrobe
Selling old clothes and accessories can be a win-win situation. You get more space in your closet plus more money in your pockets — and all you have to do is find a nearby thrift store or post it online with sites like Poshmark.
4. Put Your DIY Skills to the Test
If you're good with your hands and can follow instructions to a tee, consider lending a hand by assembling furniture, repairing electrical fixtures, making organic cleaning products, or completing other odd jobs for a fee.
Post your services online or on campus bulletin boards and wait for your notifications to pile up with requests!
5. Teach English Online
The English language can be tricky to learn and the help of a kind, patient native speaker like you can be just what interested foreigners or international students ordered.
What's great about this side hustle is that teaching experience isn't strictly required, but you can make some decent cash. If you have a stable wifi connection and a computer, you're generally good to go! 👩‍🏫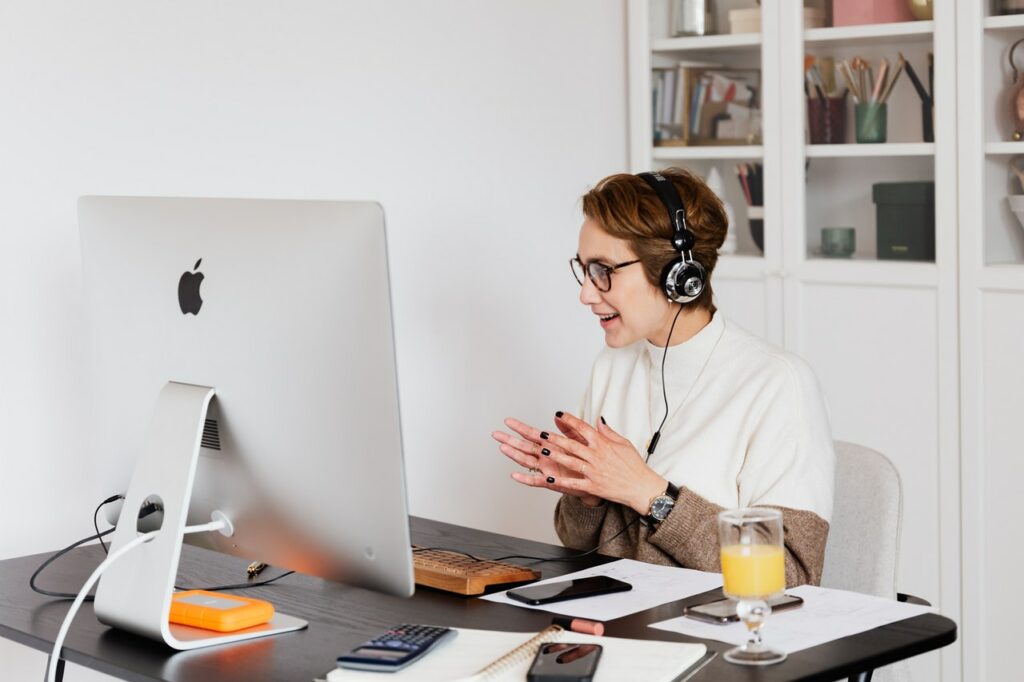 6. Take Care Of Other People's Homes…
Families who go on vacation or homeowners who need to work abroad look for house sitters to make sure that everything is still in order when they get back.
If you want to land the gig, polish your profile to show that you're reliable and responsible. Getting good reviews can lead to a long-lasting business! Reach out to family, friends, family or friends, or visit sites like TrustedHousesitters, House Sitters America, and House Carers.
7. …Or Give Their Pets Some Love While They're Away!
While it'd be cool for pets to suddenly have the ability to prepare their food or open doors, they can't. This is why fur parents hire pet sitters if they're not home for an extended period of time.
How can you say no to a paid job where you only need to hang out with an adorable pet for a couple of hours? It sounds like the perfect way to spend the weekend! 🐕 🐈
8. Drive for Uber or Lyft
Love spending time on the road and meeting new people? Perhaps being a rideshare driver is the side hustle for you.
Night owls and early risers can choose to drive people before they sleep or go to class, making around $9 to $15 per hour. Going by these numbers, it's not unthinkable to make $100 or even $200 a day — especially with surge pricing.
9. Take Care Of Other People's Grocery Shopping
Busy people are short on time, and you can capitalize on that! Connect with people who need their grocery shopping done with apps like Instacart, Peapod, or Shipt, and put your shopping skills to good use.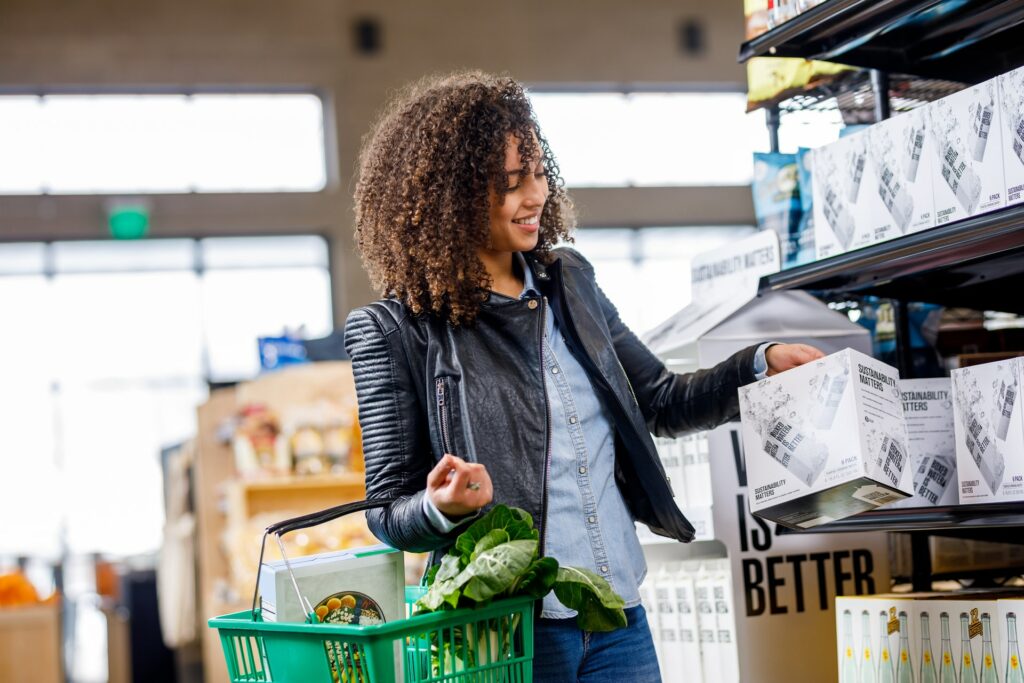 10. Become a Master of Errands
If you're not one to shy away from manual labor or errands, you can get paid to do random jobs such as waiting in line for tickets, organizing closets, assembling flatpack furniture, and more.
You can also put your bike skills and wheels to use as a part-time messenger for companies that want urgent documents delivered. 🚲
11. Start a Freelance Computer Technician Business
Are you your friends' first stop for all their computer problems? Are they amazed after you've worked your magic on their laptops? If yes, it might be time to capitalize on your computer skills.
Your campus is filled with people that need your help so advertise your services and get ready to work — and make some cash!
12. Learn to Fix iPhone Screens
Anyone with an iPhone (and there are a lot of you out there) knows the heartbreak of cracking the screen. You can score plenty of customers if you know how to repair iPhone screens or consider investing some time and a little bit of your resources to learn how to do it.
13. Start a Dog Walking Business
Dogs have to be walked and sometimes, their owners are too busy to add this to their to-do list. This is where you can come in. Take on as many pooches as you can handle and get paid in exchange for just an hour or two of your time — plus you'll get exercise and dog kisses!
14. Make People's Cars Shiny and Clean
As far as side hustles go, car washing will forever be a reliable choice. No need for fancy tools, just a pail of water, some soap, and sponges, and you're good to go.
15. Get a Data Entry Side Gig
Data entry can be done in the comfort of your own room because usually, all you need to do is categorize or update data — text, numbers, images, files, or even audio recordings — on a computer system.
If you have a stable internet connection, basic Excel skills, and fast fingers then you're all set. Some platforms where you can find data entry work are FlexJobs, Clickworker, and Remote.co.
16. Lend Your Sporting Equipment For a Fee
Did you bring golf clubs, a tennis racket, or road bike to college but realized that there's no time for you to actually use them? Time to rent out your sporting or exercise equipment to friends or other sports and fitness enthusiasts for a fair price through FriendWithA or Rental Pal!
17. Tutor Students Online or in Person
Tutoring can be a rewarding part-time gig for college students as you set out to help people succeed academically. You can commit to in-person sessions or conduct them online — plus you can set your own hours and have potential clients from all over the world.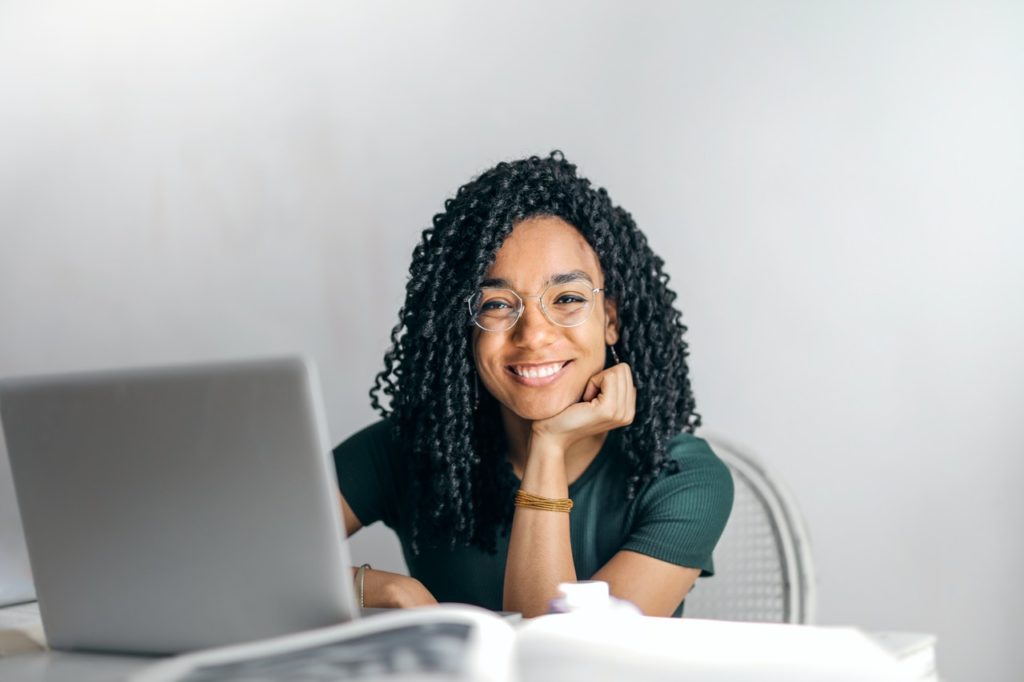 18. Donate Plasma to People in Need
Plasma is the part of your blood that carries protein and nutrients to other parts of the body. It's a crucial component for bodily function, and in high demand — so donating it can earn you about $20 to $50 each time.
The process of donating is relatively safe and you're allowed to give away plasma twice a week with at least 48 hours between donations.
19. Use Your Photography Skills to Sell Stock Photos
Company websites, brochures, product covers, and blogs use stock photos to liven up their content. If you have a camera and a good sense of what images would sell then you can always bring your photos to stock image providers like Shutterstock or Getty Images.
20. Create a Free Walking Tour
Staying in a town filled with iconic restaurants and historical landmarks can be profitable if you know the place well enough. Decide on the best possible route and advertise your services as a local tour guide.
You can also check with your university's admissions office to see if they might hire you to show off the campus to new students.
21. Become a Babysitter or a Part-Time Nanny
The OG side hustle that kept you occupied in middle school can be a profitable part-time option while you're in university. Not only does taking care of other people's kids pay well but it can also accommodate a busy college schedule.
Before you find a client, it's best to figure out what days and times you can commit to and figure out your hourly rate. You can create a profile on websites like Sittercity, UrbanSitter, or Care.com.
22. Flip Furniture or Clothing
Nope, you won't be paid to literally flip tables over. Flipping means getting your hands on cheap items, fixing them up, and selling them for a higher price.
You can visit thrift stores and yard sales to look for valuable pieces and post whatever you find on Craigslist, eBay, or Facebook groups.
23. Sell Your Car as Advertising Space
Have you ever seen cars driving around with stickers or wraps advertising a company? Well, it turns out that there are businesses out there that pay good money to turn your car into a moving billboard.
While it might be awkward to drive with a big sign attached to your car at first, the gig can score you some decent cash — for very little effort! You can earn $100 to $500 each month, depending on the advert, and some companies even offer signup bonuses of up to $100. You can get started on websites like Wrapify, StickerRide, and Carvertise.
24. Mow Your Neighbor's Lawns
Fill up your wallet by taking care of someone's overgrown yard. Mowing lawns can be a serious challenge for people with a bad back or who lack time, but college students can definitely get the job done.
Just invest in a sturdy lawnmower, weedeater, or garden shears, then take a walk around your neighborhood and offer your services.
25. Help People Move House
The trouble of lifting heavy furniture and carefully wrapping fragile vases can be such a hassle that many people are happy to pay someone to help them move.
Don't worry about customers — colleges and neighboring communities usually have a lot of people moving in and out so there'll be plenty of chances to rake in a few bucks with this gig.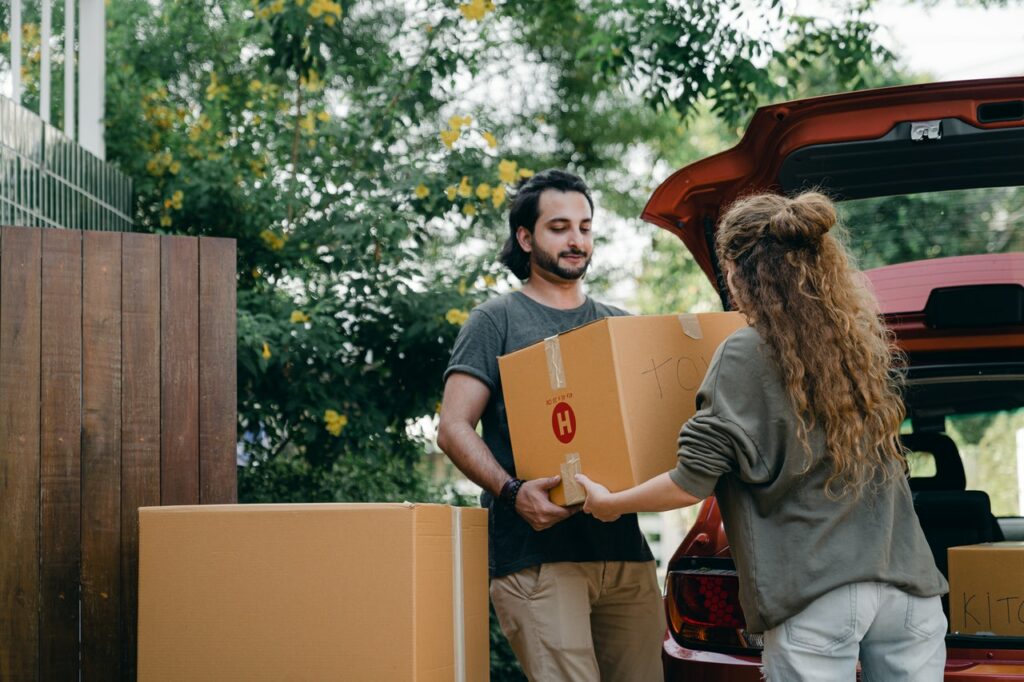 26. Rent Out Your Parking Space (Even Just During the Day!)
Parking lot spaces are like gold in big cities. If you live near the center, you're bound to make money by renting out your parking spot if you're going out of town — or even just during the day while you're in class. Sites like SpotHero or ParqEx can help you get this side hustle started.
27. Start Freelancing in Your Degree Area
If you've gained enough know-how or experience in web development, graphic design, accounting, writing, or something else, it's time to try your hand at freelance work. Plus, it will look great on your resume once you've graduated!
There are plenty of websites created for freelancers that'll help you find a suitable project including Guru, Freelancer, and Toptal.
28. Become an Editor for Your Classmates
If you find a sense of fulfillment correcting somebody else's grammar then maybe it's time to consider editing or proofreading people's work. People who aren't confident in their writing can run their research or thesis by you for a small fee. You might even learn something new!
29. Find a Student to Take Notes for
Did you know that there's a market for note takers? There are universities that assist students with disabilities by pairing them with people that can take down lecture notes for them. Otherwise, consider selling your well-crafted notes to classmates or other interested takers.
30. Market Yourself as a Resumé or LinkedIn Expert
Building readable resumés or LinkedIn profiles that show employers exactly what they need to see can be tricky for some. Since this can stand in the way of prospective jobs, people will gladly pay you to help them improve their chances.
For starters, invest in workshops (get certified if you can) and then create a portfolio. The more your skills grow, the more you can charge!
31. Tutor Future Musicians
Parents who want their kids to be enrolled in extracurricular activities are always on the lookout for music teachers. Knowing an instrument well is enough to start this side job, but you'll need some patience too since you're going to work with beginners.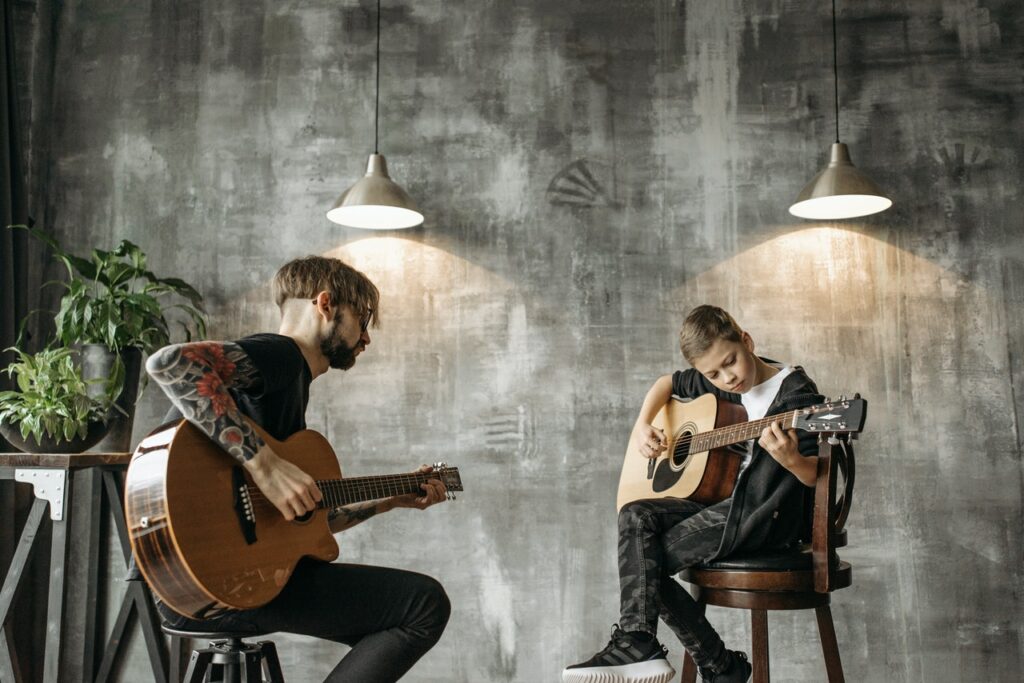 32. Coach or Train Kids in Your Favorite Sport
If you're more of an athlete who knows how to develop young players, a coaching gig at a kids' sports league could be a more suitable fit. This might require you to commit more consistently but building great bonds with the kids can lead to private (and more expensive) coaching sessions.
33. Become a Referee
If you're more into the rules of sports, becoming a part-time referee isn't such a bad idea. You can visit the local high schools and community centers in your area to see if there are vacancies. Games normally happen during the evening or on the weekends, meaning this side hustle is totally college schedule-friendly!
34. Do Virtual Odd Jobs
The internet is a vibrant hub of odd jobs (check out Amazon Mechanical Turk) that are ripe for the taking! You can find so many things to do that can rake in a few dollars, like writing product or app reviews, becoming part of a focus group for certain brands, or doing gigs as a ghostwriter. Most of these jobs can be finished in one day and require little to no experience.
35. Clean Houses or Office Space
Organize pantries, sweep floors, clean pools, and wash windows — armed with just cleaning products and a little bit of elbow grease you'll be able to take home some money doing simple chores for homeowners or office managers.
36. Help Out at Weddings on Weekends
Some wedding coordinators hire assistants to help on the day of the wedding since it can get a little crazy. But you can also find a job as part of the waiting or catering staff. Champagne, anyone? 🥂
You could also bring some life to the party by becoming the DJ! Install a good audio mixing software in your laptop and you're set to earn around $40 to $50 per hour.
37. Find Overnight Work in a Hotel or as Security Guard
Ever considered working as overnight staff or a security guard at hotels, local pubs, cafes, and diners? If you thrive during the night and aren't afraid to face unruly guests who may have drank a bit too much alcohol, then this is an easy, well-paying choice.
Apart from answering a few calls or helping out with small tasks, you'll have lots of downtime to catch up on your studies.
38. Publish an E-book
If you have a wild imagination or have a story that's been in the works for a long time, you could try publishing it as an e-book! While it can be quite difficult to land a book deal with a publisher, the internet has made it easy for your works to reach an audience. Plus, you'll work hard to write the book, but if it's successful you can watch the royalties roll in for years.
39. Get Into Mystery Shopping
Calling all the college students who ever dreamed of becoming a secret spy or undercover agent. Becoming a mystery shopper can satisfy this fantasy since you're hired to shop in stores or eat in restaurants with a hidden agenda: to collect and relay information. Dum-dum-dum! 🕵️
You may need to buy a thing or two while you're on duty but mystery shoppers are generally reimbursed for their purchases.
40. Become a Freelance Audio Transcriber
Did you know that your ears are an underrated source of income? By transcribing audio files of interviews, meetings, or spiels you can easily get some good cash.
Just make sure to accurately type what you hear from the file and double-check your work before letting your client see it! Happy Scribe and GoTranscript are just two of the many sites where you can find jobs like this.
41. Busk on the Street
Singing in subway stations and in the streets can also be an option to earn some money while doing what you love. All you need is a license or a permit from the city to start serenading commuters — and collecting some cash.
42. Sell Your Art on Instagram
Instagram is an amazing platform for painters and graphic artists to sell their art. The first step would be to set up Instagram profiles and engage your followers. Then, you can offer to work on commission or turn your art into merchandise like stickers, posters, and zines.
43. Become a Freelance Social Media Manager
Many businesses are looking to boost their digital presence but have no way of knowing where to start. Luckily, college students are known for being tech-savvy so managing social media accounts — including creating and scheduling posts, boosting engagement, and responding to messages — could be right up your alley.
44. Find Gigs as a Children's Performer
Theater students or teachers-to-be can have a go at being an entertainer at children's parties. It may be an embarrassing ordeal for some, but those with a flair for acting will thrive with this side hustle.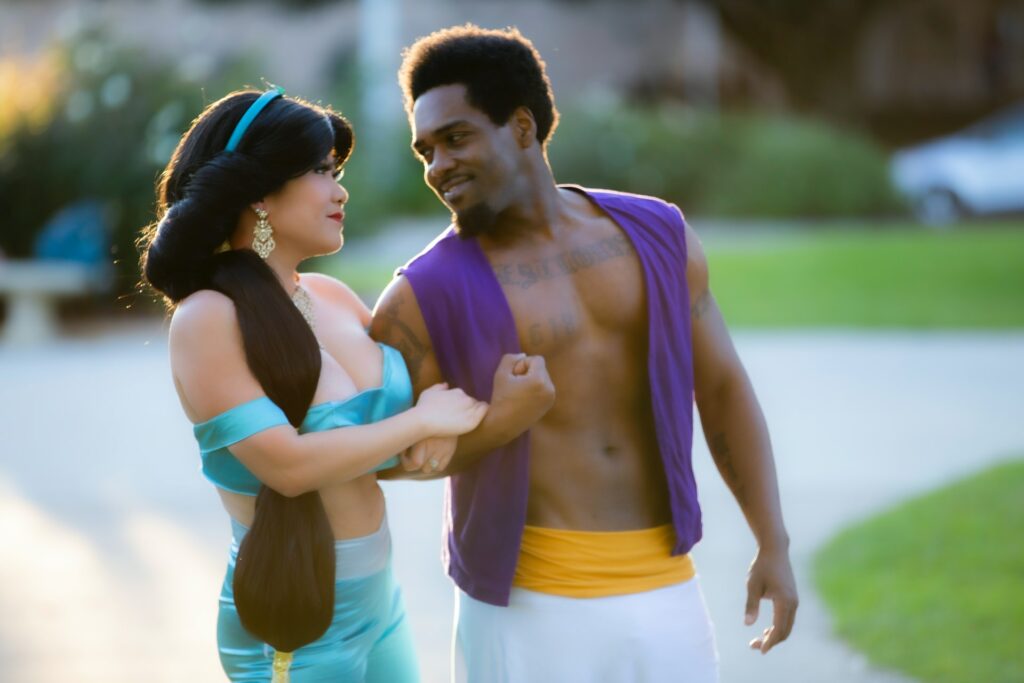 45. Start a Blog or Vlog
Use your charming personality or unique opinions to get the money, honey. Consider starting a blog, vlog, or podcast to capture followers. If your brand hits the big-time you may find you catch some sponsors' eyes.
46. Fill Out Surveys Online
Companies love to hear what consumers have to say, so much that they sometimes pay to have their surveys answered. Register with a survey provider and give them the data they need to earn a few bucks.
This won't make you rich but there's no harm in trying it out if you're already sitting down in front of your computer.
47. Get Into Voice Overs or Voice Acting
Got some good pipes and are a dab hand at acting? A typical voice actor can be booked for commercials, animated movies and series, YouTube videos, podcasts, and other business advertisements. You can record demos and upload them to sites like Voice Over Xtra or look for job postings in Fiverr or Upwork.
48. Rent Out Your Room
Lease your extra space to people that need a place to crash via Airbnb or other similar platforms. The money can help you pay for some living expenses or perhaps a deposit to a larger apartment. If you're particularly short on cash and don't have a spare bedroom, you can always try to crash with a friend or partner — just make sure to give them their cut.
49. Sell Your Old Textbooks — Or Find Others to Sell
College textbooks cost hundreds of dollars and are rarely of much use when you graduate. Luckily, there are other students that could be interested in buying your used books for cheap!
Just sell them through AbeBooks, BookScouter, Cash4Books, Chegg, or even Facebook. If you feel particularly thrifty, you could also open up your own marketplace for other people who don't want the fuss of selling them themselves and sell them on to make a profit!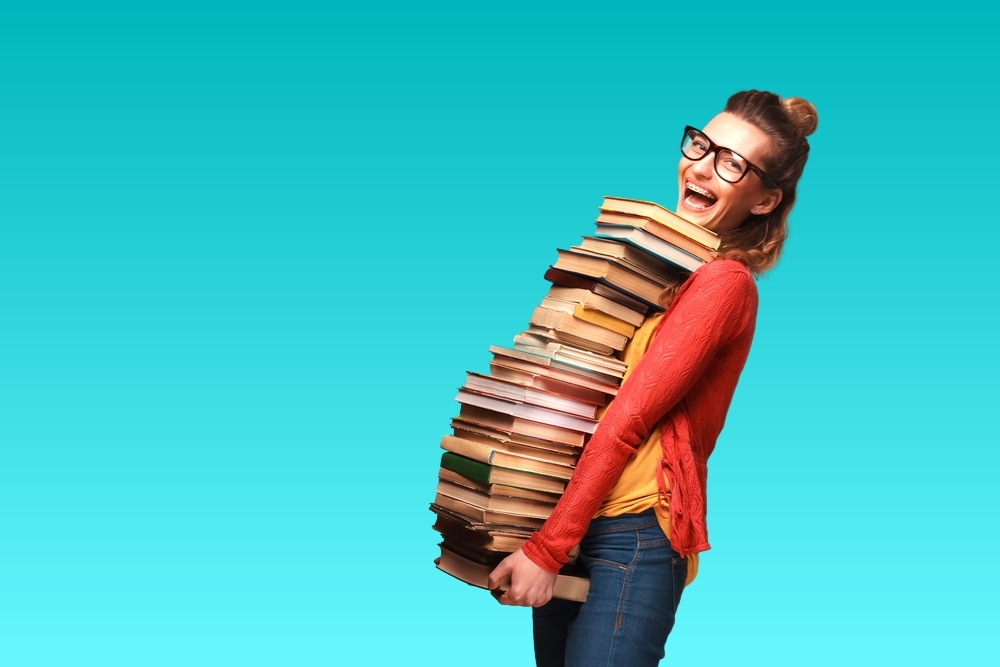 50. Get Into Investing
Sometimes you've gotta have money to make money. With an investment, you commit your extra cash to a business with the expectation of receiving a profit in the future.
There are calculated risks and different ways of investing you need to study before getting into this side hustle. But if you play your cards right, you can earn way more than what you initially shelled out. Lucky for you, investing is made easier because of sites and apps like eToro or Robin Hood.
51. Create an Online Course
Are you a language prodigy or have you discovered useful tricks when it comes to computer programming? Start an online course! Sites like Skillshare, Teachable, and Udemy are perfect mediums to teach these skills to interested audiences. Join as a member and post your videos to start earning income even while you're asleep.
52. Donate Your Sperm or Eggs
This option isn't for everyone but it can be a valuable way to help couples who can't have babies on their own. For women, egg donors can earn thousands but you must fulfill certain criteria to push through with the process (which usually takes a couple of months). Men have a cheaper payout but can make donations three times a week.
53. Create T-Shirt Designs and Sell Them Via Merch by Amazon
Wouldn't it be cool to have people wear t-shirts that you designed? Well, this could be a reality through the Merch by Amazon program. All you have to do is create your artwork and choose the style and color of the shirt. Amazon will take care of the production, sales, and shipping.
54. Start an Etsy Business
Setting up an online shop on Etsy can be a good move if you love arts and crafts. Whether you're really into knitting sweaters or creating stationery from scratch, you'll find customers who'll appreciate what you make — and you can earn some good cash!
55. Be a Virtual Assistant
If you want to have a taste of the corporate world or refine your multitasking skills, you can make money through virtual assistant work. Most tasks revolve around email management, organizing calendars, bookkeeping, and dealing with customer issues but your employer may ask you to complete other tasks too. Plus, it's all online — so you'll never have to fetch coffee for your boss 😌.
56. Sell Other People's Junk Online
A minimalist lifestyle is gradually becoming a trend so if you know someone ready to part ways with their junk, step up and offer to sort and sell their stuff for them.
Keep an eye out for things people are getting rid of online and take your chance! However, it's always best to be upfront that you plan on selling it in case they want to give it away to someone in need.
57. Hunt Down Scholarships
On another note, some of you can focus on finding new or elusive scholarships to fund your college education and consider whatever grants and scholarships you gain as your "salary."
The internet is filled with personal stories of students who took the time to apply for every scholarship they could find and won enough money to cover their student debt. So, it does pay to keep searching. 👀
58. Find Translation Work
If you speak multiple languages fluently, you're a perfect candidate for translation work. You may need to pass some tests before you're formally hired but having a job with flexible hours and security can be worth the effort!
Figure out your per-word rate then find clients on Upwork, Translators Café, and Proz.
59. Proctor Exams and Tests for Your University
Wouldn't it be fun to pretend to be a teacher while high school students, or even your peers, take their exams? Apply to be a proctor at a local high school or a department in your university and turn this dream into a reality.
If you don't know how to supervise standardized tests, there's no need to panic. It's an easy job! Hand out pencils, sniff out cheaters, and let students know how much time is left.
60. Find Work at Your College Campus
Work-study arrangements are nothing new for college students and can typically be found on your college or university's website. Otherwise, give your student assistance office a call.
There are plenty of schools across the country that offer on-campus employment which have better perks for students than off-campus jobs, such as location and tuition assistance.
61. Rent Out Your Bike
Sharing your bike for a fee is also a convenient way to earn some extra cash. There are two ways you can do this: rent it to a friend or classmate or use services like Spinlister (which insures your bike for up to $1,000).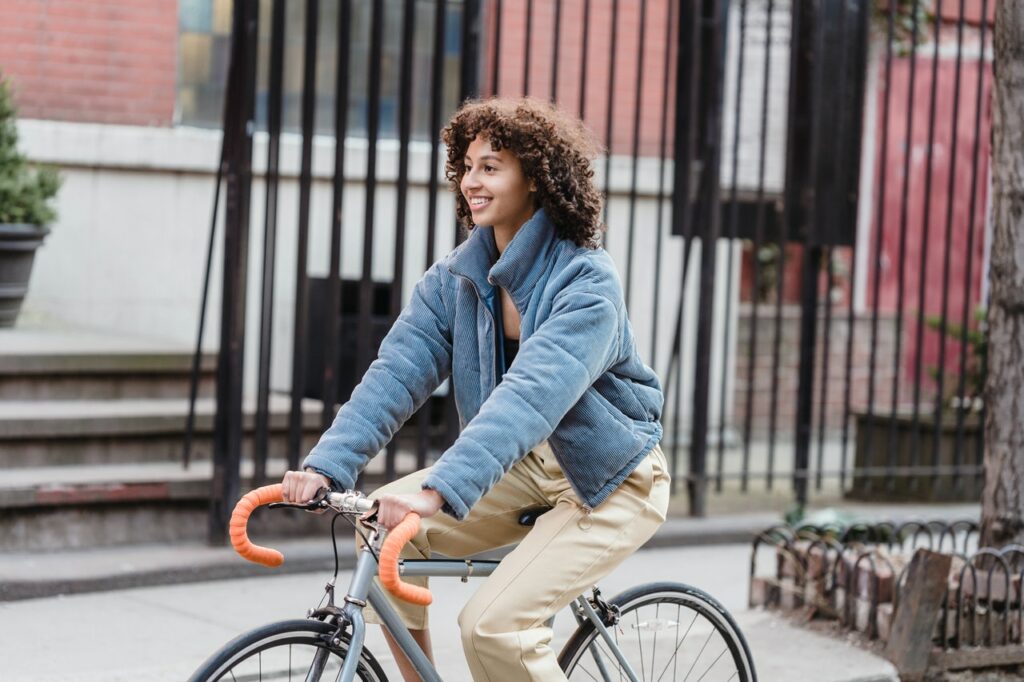 62. Sell Baked Goods
Only a few people can resist delicious homemade goodies and it's safe to say that stressed-out students are not one of them! If you have an oven, some spare time, and a killer recipe for cookies, brownies, cupcakes, lemon bars, or even loaded granola bars, it may be time to start baking.
Of course, there are some serious business factors to consider such as the cost of ingredients, whether you need a permit, and the actual time to make each recipe. But once you have that all sorted out, go out there and promote your sweet new venture.
63. Shovel Snow During the Winter
Areas where snow regularly falls — like the East Coast or upper Midwest — are great places to set up a snow shoveling service. While it may be a seasonal gig, you can earn serious cash since there are tons of houses that need your help.
64. Rent Out Your Garage or Extra Storage Space
Empty garages and extra storage spaces can be a great way to make fast money. Apartments or dormitories in busy cities can be too small to make room for people's belongings and if your parents or your landlord approve, why not rent yours out?
65. Start a Dropshipping Company
Dropshipping means that the seller (you) orders products from a supplier and has them delivered directly to the customer, rather than having them in stock. Some of the pros include low capital costs, minimal inventory requirements, and greater flexibility in hours and offerings.
However, the business comes with risks and if you're planning to make this a full-time job, market research is your friend.
66. Find Bugs in Other People's Websites
Big corporations pay big money to have people ferret out bugs on their websites as this can interrupt customer experience or leave them open to data breaches, potentially losing them profit and customers.
You could also find small jobs that ask you to test the functionality of websites or apps and pinpoint areas of improvement that can guide their next update.
67. Coach High School Students on Their College Admissions Essays
Having already been accepted to college, you're more than qualified to give advice to high school students who are starting their college search journey.
College essays may be one of the most important (and difficult) admissions components to fulfill and students want to ace them to increase their chances of being accepted. You can offer to edit their drafts and coach them through the process.
It's no lie — money can pose one of the biggest challenges when you're in college and it can be hard for a young, 20-something to figure out where to get the extra cash to pay for everything you need.
Aren't you glad that you stumbled upon this article? Now that you have 67 possible side hustles to choose from, it's game time! 💰