Have you asked yourself: what do I need to fill out the 2022–23 FAFSA Form? 🤔
If you're dreading completing your FAFSA and have a phobia of FOF (filling out forms), we get it! The FAFSA can be a little intimidating at first, but this opportunity to score loans, grants, and scholarships is too good to pass up. 
To calm your fears and give you the energy to face the forms ahead, we've broken down exactly what information you need to fill out the FAFSA 2022. 🗂 Let's take a look!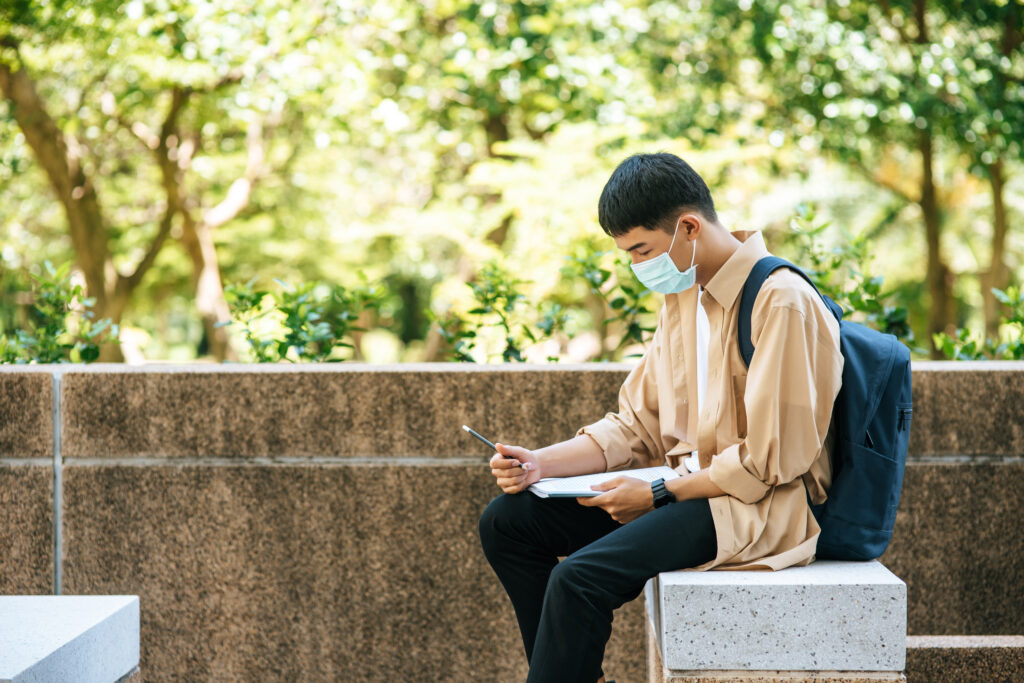 NOTE: Beware of scams! 😱 Always remember that filling out the FAFSA form is completely free. Stay away from websites that ask you to pay before sending you the application or add a fee to the list of requirements.
FAFSA Requirement: Your FSA Account 
Your FSA ID — an account that allows you to access the FAFSA form and other important services — is the first thing you need to fill out your FAFSA. ☝️
This crucial first step involves a quick visit to the FSA ID webpage to create an account. Since you might need to wait a couple of days before your FSA ID is activated, it's a solid idea to complete this step as soon as possible to avoid any potential delays. ⛔️
For dependent students (those who financially rely on their parents or legal guardians), one of your parents also needs to create an FSA ID, as their information is needed for FAFSA.
Either way, you have to set up your own FSA account (your parents can't create your FSA ID for you). 😉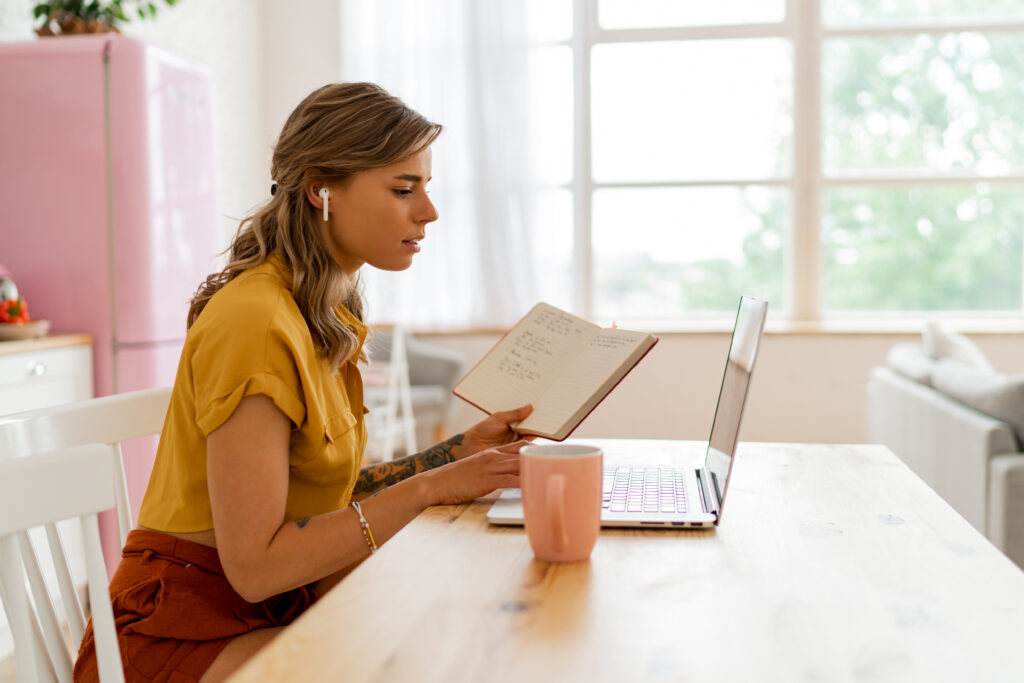 TIP: Get ample time to gather parental documents required for FAFSA by finding out early on if you're a dependent student. How? You can find the necessary questions in the FAFSA application (head to Step Three) or here. 
Good to know: You can use your FSA ID to automatically load your identifiers, such as your name, social security number, and date of birth in the FAFSA form. 🤩 This will save you time and the stress of making sure that you've manually entered the correct information needed for FAFSA in 2023.
What You'll Need to Fill Out the FAFSA
The questions you'll find on the FAFSA application are all about you and your family's financial situation. You'll cover everything from your date of birth (easy) to your parents' assets and investments (a little more difficult). 😅
While certain situations, such as citizenship, can affect what you have to submit, the items listed below are standard details needed in your FAFSA checklist:
Your Social Security Number (SSN)
This nine-digit number acts as the official identification number for every US citizen or permanent resident. Your SSN is used to track your income and tax, and to apply for loans. 💳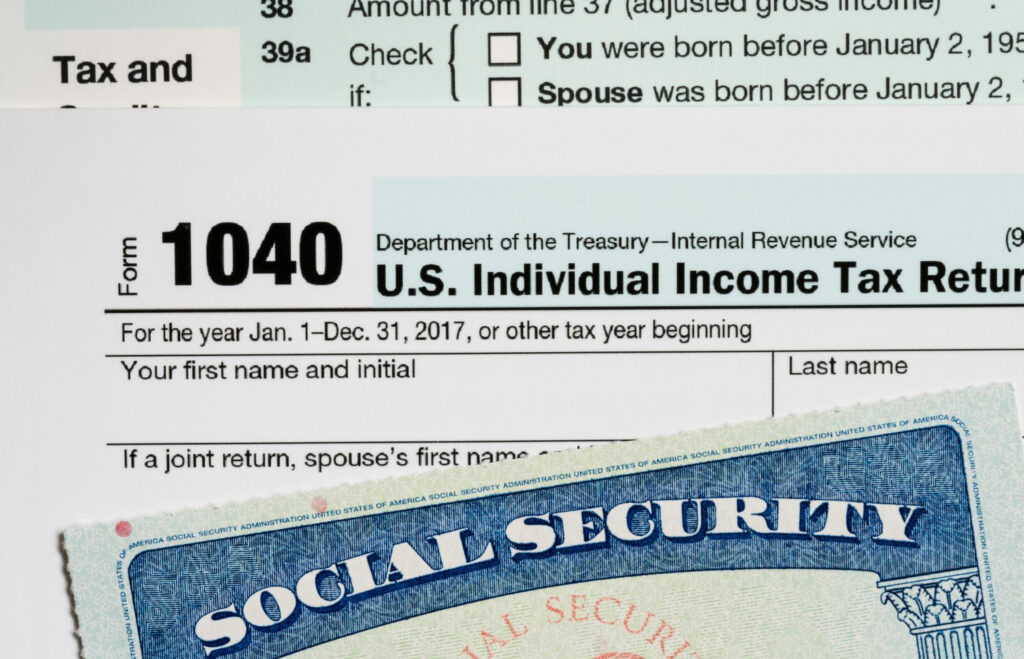 Bust out your Social Security card to find your Social Security number, and make sure what you type matches exactly what's on the card. If you're a dependent student, you'll need to include your parents' SSN too!
Your Driver's License Number 
If you have a driver's license, you'll need to provide the number found on your license. 🚘 If you don't have a driver's license, no stress — you can just skip this part.
Your Alien Registration Number (If You're Not a US Citizen)
Non-US citizens applying for federal student aid will need to provide their alien registration number (A-Number). Similar to an SSN, it's a seven- to nine-digit identification number given to non-citizens applying to live in the country. 
So, where do you find your A-Number? 🤔 There are tons of documents displaying this information, including:
Your Permanent Resident Green Card
If you have a green card that the US Citizenship and Immigration Services (USCIS) issued after May 10, 2010, you'll find your A-Number as the USCIS number in the card. 
If you have a green card issued from 2004 to May 10, 2010, you'll find it in the following format: A#: 000ᐧ000ᐧ000
Your USCIS Immigrant Fee Handout
Your A-Number can also appear in a USCIS Immigrant Fee Handout, which is a document that instructs you how to pay your immigrant fee. 
You'll receive this handout during your interview at the US embassy or consulate when you apply for a Consulate Green Card. Just look at the top right corner of the document and spot the nine-digit number.
Your Immigrant Visa
No cards from the USCIS? Check your passport! You'll likely find your A-Number in the Immigrant Visa Stamp as the nine-digit number underneath "Registration Number."
Your Employment Authorization Document (or Work Permit)
Your work permit also contains your A-Number. Similar to the green card, you can find this seven- to nine-digit number under USCIS Number.
Your Immigrant Data Summary
Applied for a green card outside US territory? You probably have an Immigrant Data Summary document (which is the first page of your USCIS immigrant visa package), and your A-Number will be the first information listed in the summary. 
Your Notice of Action
The USCIS issues a Notice of Action (also known as Form I-797C) to notify an applicant when a petition is approved. This also contains your A-Number under the USCIS Number section.
Note: Be careful not to confuse your Alien Registration Number with the USCIS Case Number. The A-Number (or USCIS Number) makes it possible to track you across multiple applications, but the USCIS Case Number is a different thing since it only refers to one specific application.
Your Federal Tax Records
What else do I need for the FAFSA? Well, the FAFSA form requires your federal tax information or income tax returns, so if you've earned any taxable income, you'll need to have the relevant documents on hand. 🗃
Good to know: Your 2020 tax information is among the crucial information needed for the 2022–23 FAFSA Form.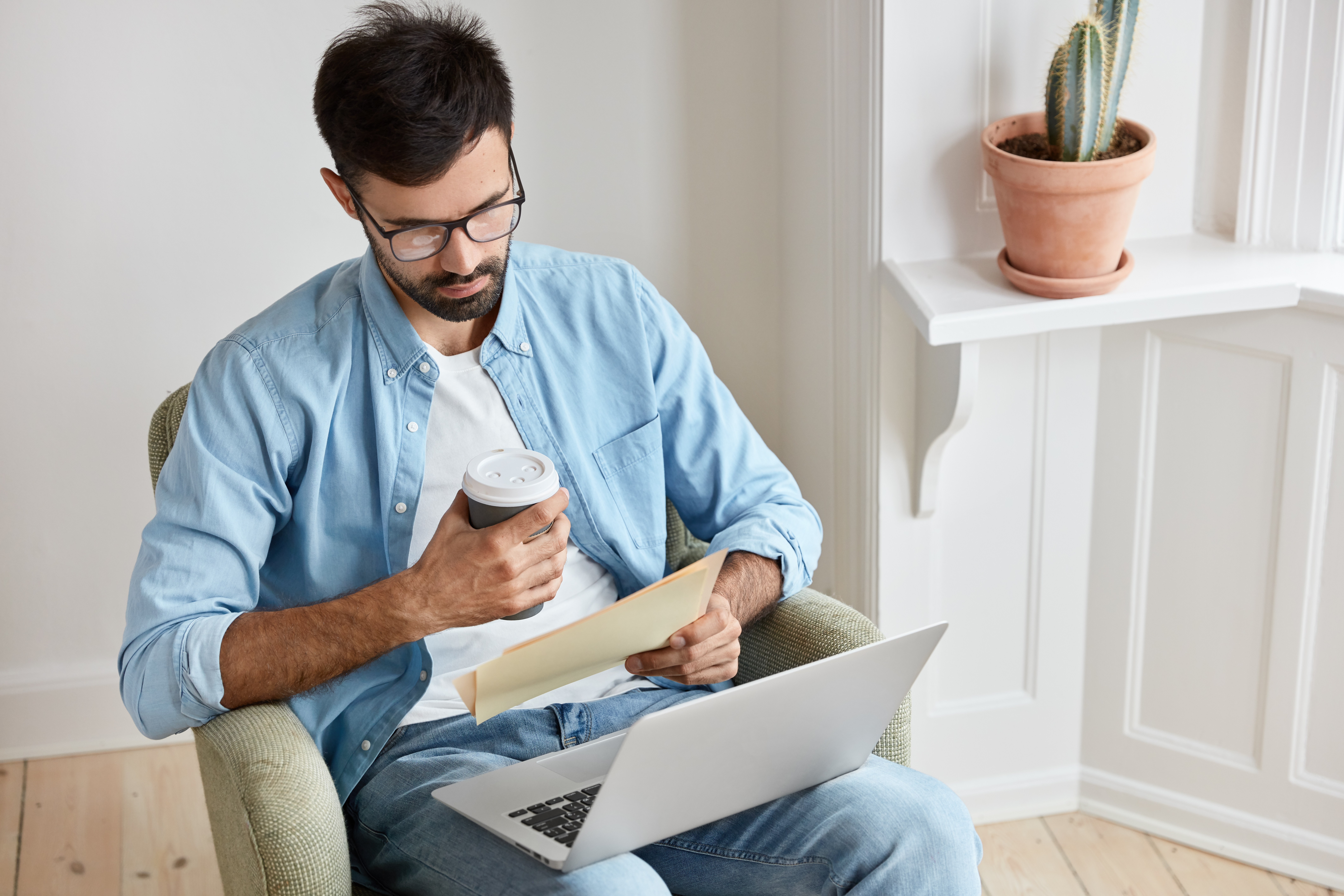 If you're considered a dependent student or are married, you must submit your parents' or your spouse's information too. 👰‍♀️ These forms may include:
IRS W-2 (your wage and tax statement)
IRS 1040 (your individual income tax report)
Foreign tax return, IRS 1040NR, or IRS 1040NR-EZ (various versions of an income tax report for non-resident foreign citizens in the US)
Tax return for Puerto Rico, Guam, American Samoa, the US Virgin Islands, the Marshall Islands, the Federated States of Micronesia, or Palau (your tax report if you have income from US territories)
Additional financial information, such as taxable work-study arrangements, combat pay, fellowships, grants, and scholarships, reported to the IRS
It definitely looks like a lot, but you probably won't have to include all of these forms in your FAFSA application — only those that are applicable to your unique situation.
TIP: The Internal Revenue Service Data Retrieval Tool (IRS DRT) is extremely valuable for busy students looking to automatically fill up their tax information in the FAFSA form. 💯 The tool opens the IRS website so you can check if your tax information is available. If it is, you can import data onto your application — a piece of cake!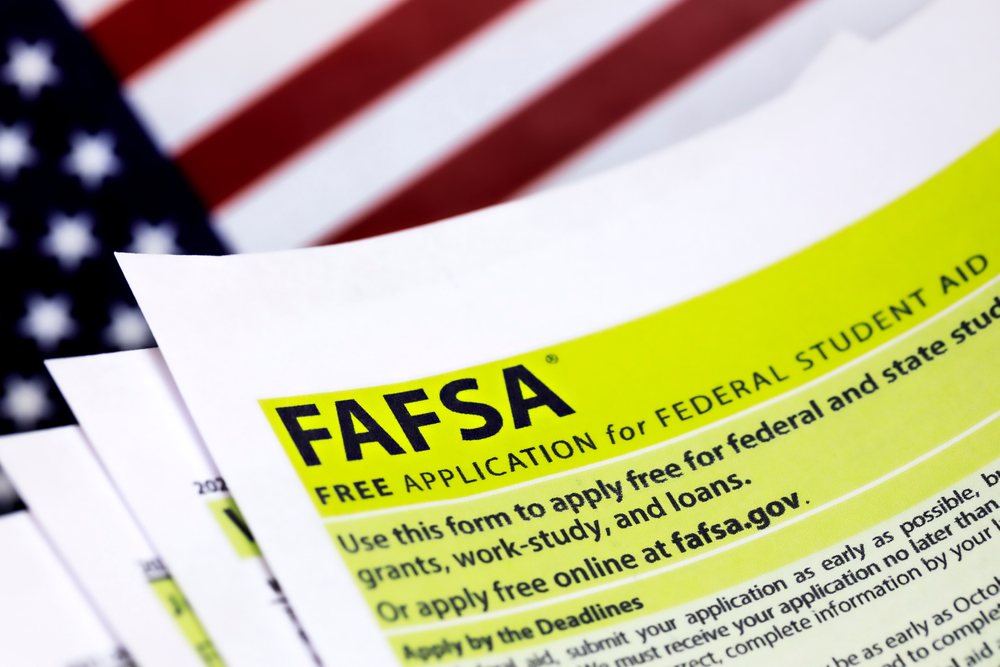 You may be wondering, since you need to include your parents' tax information, what should you do if their marital status (or even yours) has changed after taxes were already filed? 🤷‍♀️
If you or your parents are divorced but have filed taxes while married, you need to subtract the spouse's 2020 income. 
If it's the opposite (you or your parents were not married when you filed taxes but are now), the spouse's 2020 income should be added to the FAFSA form.
Lastly, if you or your parents were married upon filing taxes but got divorced and are now happily married again to a new partner, you should subtract the ex's income and then add your new spouse's income. ➖➕
Records of Any Untaxed Income
Some money you can earn isn't normally reported to the IRS, meaning this income isn't subjected to tax deductions, nor does it appear in income tax reports. The FAFSA asks you to share this information to get a better view of your financial situation. 👍
Check below to see if any payments you might have received fall into this category: 
Tax-deferred or sheltered pension and savings plans payments which includes untaxed portions of 401(k) and 403(b) plans
IRA or Keogh plan payments excluded from taxation
Child support
Tax-exempt interest income, such as interest on municipal bonds
Untaxed IRA distributions and pension or annuity payments
Housing, food, and other living allowances. Students must also report money received to pay for rent, as well as the free use of a house or apartment (if specific details can't be found, you can use the rent or market value of a comparable house or apartment) and free room or board for a job that was not awarded as student financial aid 
Veterans' noneducation benefits, like disability payments, death pension, Dependency and Indemnity Compensation, and Veterans Affairs educational work-study allowances
Disability benefits (except Social Security disability)
Worker's compensation
Tax-free contributions to health savings accounts
Interest income on education IRAs
Untaxed portions of Railroad Retirement benefits
Black lung benefits
Refugee assistance
Untaxed portion of capital gains
Alimony/maintenance payments/spousal support and foreign income untaxed by any government
Extended foster care payments
Money received, such as funds from a noncustodial parent that is not part of a legal child support agreement, gifts, housing, food, clothing, car payments or expenses, and medical and dental care. (Note: Only the student reports this item, and it shouldn't be found in the parents' untaxed income section.)
Do any of these forms of income look familiar to you or your parents? Then you'll need to have them on hand when filling out the FAFSA.
A List of Your Assets/Investments
The last thing you need to fill out your FAFSA is an up-to-date list of your family's assets and investments. 📈 These usually mean cash, savings, and checking account balances. 
Other investments include: 
Real estate (other than your primary residence)

Stocks, stock options, and bonds

Money market and mutual funds

Certificates of deposit

Commodities (such as gold)

Installment and land sale contracts

Qualified educational savings 

Uniform Gifts to Minors Act (UGMA) and Uniform Transfers to Minors Act (UTMA) accounts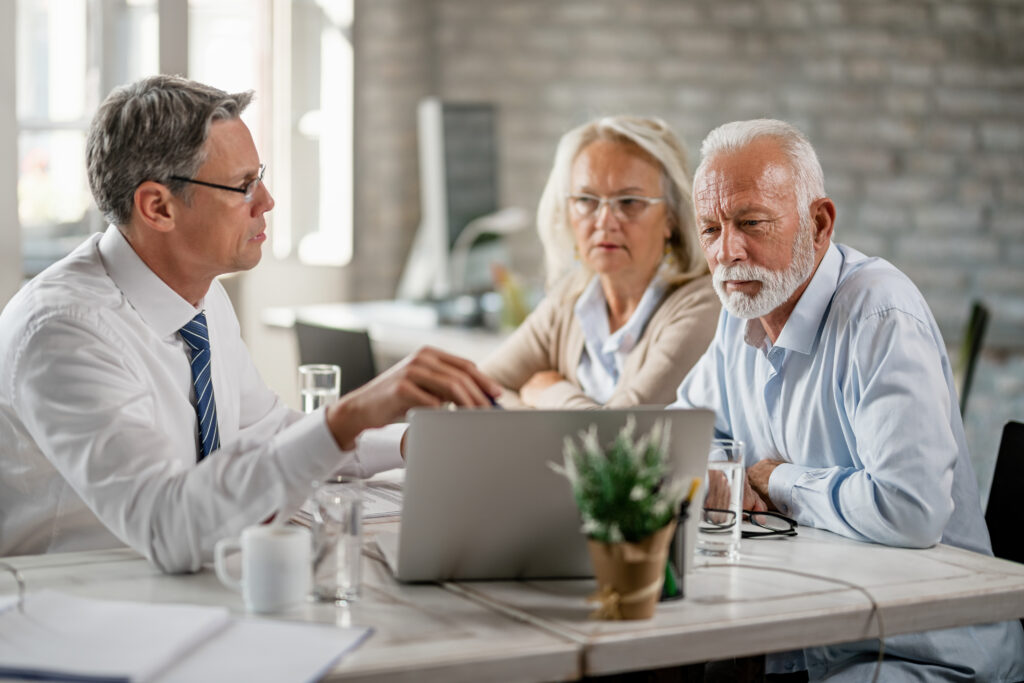 Your Parents' Information (For Dependent Students)
If dependent students want things to go smoothly then they need their parents' information to complete the FAFSA application. 
Give your parents a heads-up about the documents they need to provide weeks in advance so you won't have to scramble when you start your application. 😉
But before that, don't assume that you're automatically an independent student just because you don't live with your parents or are not claimed by them on their tax forms. The surest way to know if you are dependent or not is by completing this worksheet.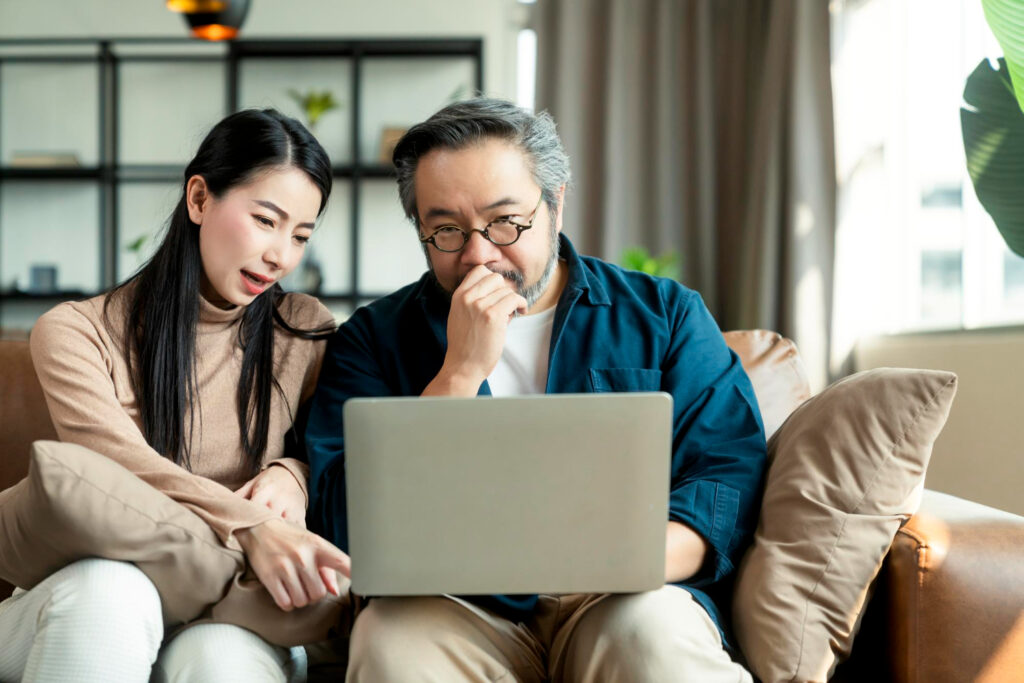 A List of Your Desired Colleges
What else do you need for the FAFSA? List at least one school that you hope to attend to help determine what type of financial aid you can receive. 📝
You can mention public or private colleges, trade schools, or even community colleges, but you can only name up to 10 on the form. 
It also won't matter if you've only just handed in your college application (or already been accepted) to any of these schools — you can always remove schools later on but if you wait to add one to the application, you could miss out on benefits. 🙅‍♀️
READ MORE: How to Choose A College During a Pandemic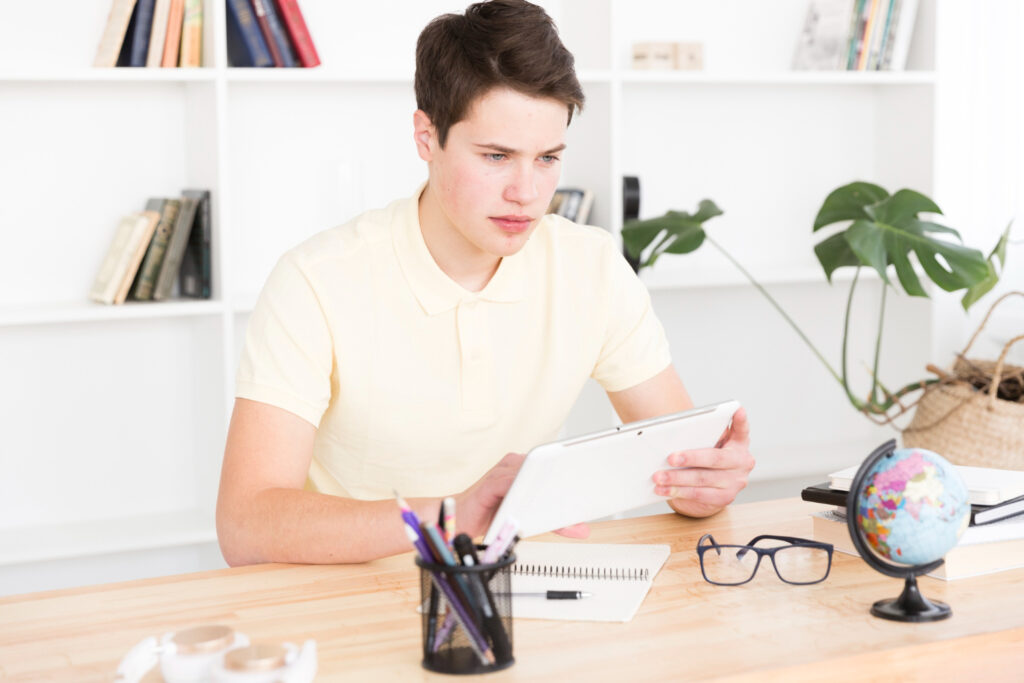 When, Where, and How to File Your FAFSA
To qualify for federal student aid in the upcoming 2022-23 academic year, you must complete and file the application on or before the FAFSA deadline: June 30, 2024. If there are corrections or updates to your application, you need to file them no later than September 14, 2024. 🗓
Of course, each state and college will have its own deadlines to remember, so check with your desired schools and look into state deadlines for these crucial dates.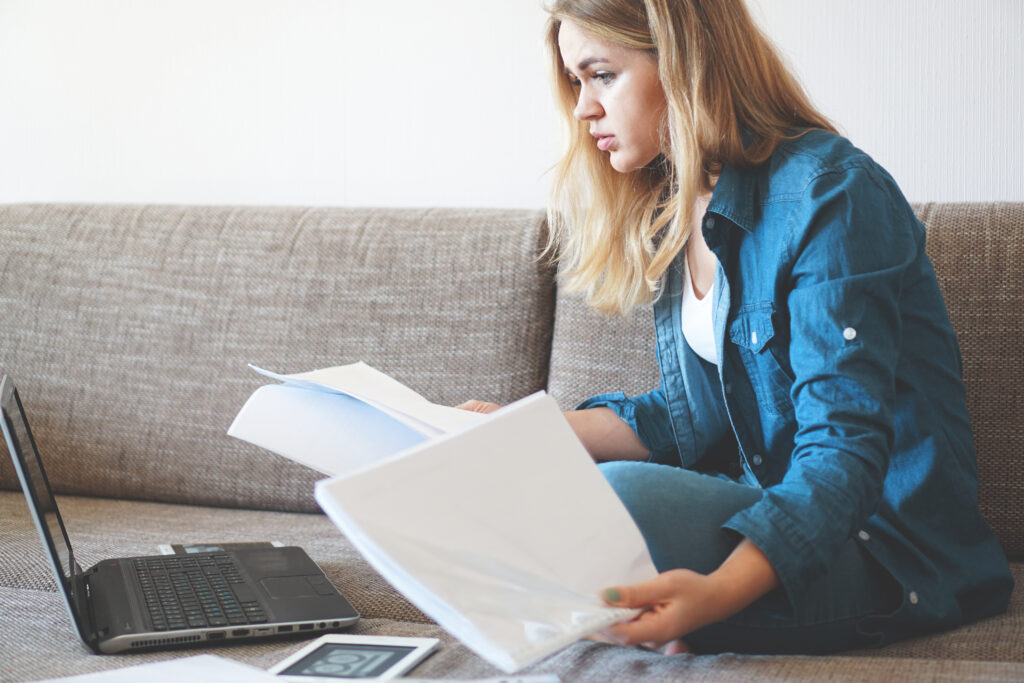 Now that you know when and what you need to file your FAFSA, you're ready to apply for student aid! You can opt for any of these methods:
An online application that can be accessed when you log in at fafsa.gov
Print out, complete, and mail out the FAFSA PDF
Request a FAFSA PDF print-out by dialing 1-800-4-FED-AID (1-800-433-3243), then follow the second method
READ MORE: How to Apply for Federal Student Aid (and Get Approved)
Getting Help to File Your FAFSA
Having trouble filing your FAFSA? There are free tools available to keep things going as smoothly as possible. 😎
You can find a white question mark icon next to the questions. Pressing it enables a "tool tip" feature providing information on how to answer that question.
You can visit the FAFSA Help page in the online form. Check out trending FAFSA topics, read frequently asked questions, and search for specific information.
You can also do it the old-fashioned way by emailing your question or sending a message to the technical support staff during business hours.
---
Different documents and a whole lot of numbers — this sums up the process of filling out the FAFSA. 😮‍💨
Luckily, having everything you need to fill out the FAFSA weeks in advance can guarantee a hassle-free application that will ultimately help you afford the college of your dreams. Good luck! 🫡
What You Need to Fill out Your FAFSA: Frequently Asked Questions
What documents are required to fill out the 2022–23 FAFSA Form?
To complete the 2022–23 FAFSA Form, you'll need an FSA ID, your social security number or alien registration number, your driver's license number (if you have one), your parents' basic information, you and your parents' tax information, any records of untaxed income, a summary of assets and/or investments, and a list of your desired colleges and universities.
Does FAFSA need my bank information?
Yes. The FAFSA form requires financial information, including tax forms and your savings and/or checking account balances.
Does FAFSA check my bank accounts?
FAFSA will not directly peer into your or your parents' personal bank accounts. But students who are chosen for verification (usually when schools find errors or inconsistencies in your form) will be required to submit supplementary information on their finances, like W-2 forms and 1099 forms.
What is the maximum income to qualify for FAFSA in 2022?
There is no income limit for the FAFSA. You're usually eligible for financial aid if you meet these requirements:
A U.S. citizen, an eligible noncitizen, or a qualifying permanent resident
A valid Social Security number
A high school diploma, a General Educational Development (GED) certificate, or an approved homeschooling program
Accepted or enrolled in an eligible degree or certificate program
No defaults or pending repayments on federal student loans or federal grants
When is the FAFSA deadline?
The deadline for the 2023–24 FAFSA Form is on June 30, 2024.