Are you tight on cash but itching to have your own version of a fancy European ski trip or tropical adventure after seeing your classmates' vacations on Instagram? 
You're in luck! There are plenty of cheap travel destinations perfect for college students looking for a fun and reasonably-priced vacation. 🌍 
Catch some waves on spring break or spend a weekend exploring another city as you visit 28 of the best travel spots for college students on a budget. 💸
1. New Orleans, Louisiana 🎭 
Experience a vibrant culture sans the jet lag by visiting New Orleans — the home of Mardi Gras, fried chicken and gumbo, and jazz. 
It's a one-of-a-kind destination that pairs a bustling nightlife with strong booze, good music, and a little touch of creepy with voodoo. It's no surprise why this city's a popular destination for college students. 🎆
Munch on New Orleans' signature beignets for less than $5 and jam to live music at the French Quarter where you'll find a series of nightclubs, historical buildings, and soul food diners. 😋
There's no need to bust your budget on pricey hotels when you can stay in cheaper accommodations in the Central Business District or the Marigny neighborhood (which are still close to the best attractions). 🏨
2. Daytona Beach, Florida 🏄
When looking for a wallet-friendly trip, hearing the words "free attraction" will instantly make you giddy. 😀 Daytona Beach has plenty of these around, making it one of the cheapest travel destinations for college students. 
You don't need to spend a dime at the "World's Most Famous Beach" or the North Peninsula State Recreation Area to swim in the ocean, play beach volleyball, or just soak up the sun (don't forget your sunblock!). ☀️
Cap off your day at the beach by watching the sunset with a glass or three of happy hour drinks (we're talking one-dollar whiskeys and two-dollar tequilas😉) from the bars lining the beachfront.
3. Andalucia, Spain 👑
While Andalucia isn't the fairytale kingdom from the hit film Enchanted, it's still a magical place to visit (and one of the most affordable regions in Spain!). ✨
The Andalucian capital of Seville makes you feel like a royal with its architectural wonders, like the Plaza de España and the 15th-century Palace of the Marquises of La Algaba (and they're all free). 🫅
Seville is tourist-friendly since you can explore the city by foot or by bike, especially the hip district of Macarena (an area littered with vintage shops and student-priced tapas bars) near the Santa Cruz historic quarter. 🚶
Without needing to spend for a visa, keep an eye out for discounted flight fares during low peak seasons to get the best bang for your buck on this overseas trip. ✈️
4. Myrtle Beach, South Carolina ⛵
Worn out after a college hell week? Escape to the popular Myrtle Beach in South Carolina, which is a paradise that fits every tourist's budget. 🍹
Plan a picnic spread by the seaside with grub from affordable supermarkets like Aldi and the Walmart Neighborhood Market instead of giving tourist trap restaurants the time of day.
Looking for free entertainment? The Barefoot Landing has live music on selected days, and the Great American Summer Nights event offers live shows and fireworks at Broadway at the Beach. 🎆
5. Porto, Portugal 🌉
Compared to tourist hotspots like Barcelona or Paris, you can find cheaper round-trip flights in Porto that leave you with leftover pocket money. 😊
Hit up the affordable riverside neighborhood of Ribeira (which is also a UNESCO heritage site) located in this city's old town, munching on fresh sardinhas assadas or grilled sardines served by cheap bars and watching the sunset while sipping this city's world-famous port wine. 🍷
After a day's activities at the Ribeira, head over to the enchanting library called the Livraria Lello and purchase a book as a souvenir (or pay the $5.50 admission fee instead).
Tired from touring around? Check-in at affordable hostels and guesthouses for around $35 a night. 😴
Don't forget to snap a photo of yourself with the famous blue-and-white tiled chapel called Capela das Almas in the Rua de Santa Catarina (and maybe sneak in some shopping) to complete your trip.
6. Savannah, Georgia 🍸
Is relaxing in a laidback city with Southern hospitality your perfect getaway? Sounds like you can use some time in Savannah, Georgia. ✈️
Book dormitory-styled rooms at the local inns for around $25 to $30 a night with your friends, then slurp down happy hour oysters at Common for less than a dollar each or sip on three-dollar rosé glasses with a view at the Top Deck. 👯
Carrying alcoholic drinks around is possible in the Historic District because of its open-container policy. Cheers to drinking responsibly, right? 🍻
After filling your tummies, freely stroll through scenic spaces made famous by movies. You can step into the Forrest Gump bench scene at Chippewa Square or visit the Cathedral of St. John the Baptist at Lafayette Square, found in the 2019 version of Lady & The Tramp. 🎬
7. Denver, Colorado 🍺
Soothe your study-induced stress by hiking and drinking (but not at the same time, okay? 😅) in Denver without busting your student budget. 
Nature lovers can take the scenic route along the 40-mile paved Cherry Creek Trail or stroll along Denver's Botanic Gardens during Free Days, like Earth Day on April 22.
Parched from your outdoor activities? Quench your thirst with the local craft ales on the Denver Beer Trail, with around 100 taprooms to choose from. 🍺 
This city has plenty on offer for art lovers, too! Catch some of the limited free admission tickets at the Denver Art Museum or stop by the RiNo, the hub for creatives and a go-to place for a hip nightlife scene. 🎨
8. Belgrade, Serbia 🚍 
We're out here proving that Europe shouldn't be feared by tight-pocketed students. From historic palaces to modern entertainment hubs, Belgrade is one of the most accessible and affordable go-to travel spots. 👍
You may have to spend around $870 for roundtrip airfare, but your stay in the city is easier on the wallet with $4 authentic Serbian fast food, less-than-a-dollar bus fares, and $20-a-night accommodations. 
Are you a sucker for street art, concept stores, and hole-in-the-wall coffee shops? Take your pick of attractions while wandering around the trendy neighborhoods of Dorćol and Vračar, which are around 30 minutes away from each other by bus. 🚌
Despite the modern culture taking over, you can still see traces of the age-old city in places like the Belgrade Fortress (which was built in 279 BC), the old citadel, and Kalemegdan Park — all with free access 24/7.
9. New York, New York 🗽
The bustling Big Apple may be known as a city with high price tags, but it's also got diverse attractions for every budget if you know where to look. 👀
Trade your hours spent studying indoors for a good ol' stroll around Central Park or join free walking tours to Soho, Little Italy, and Chinatown, giving you a glimpse of NYC's melting pot of cultures. 
Art and architecture buffs will have a field day inside the Guggenheim Museum (which has Pay-What-You-Wish Saturdays) and the Museum of Modern Art (free admission for students of selected schools). 🖼️
Lastly, don't forget to drop by Times Square for cheap pizza slices and street performances. 
10. Philadelphia, Pennsylvania 🌭
A vacation in Philadelphia — the historic heart of the American Revolution — can feel like a front-row seat to our nation's history.
Head toward the Liberty Bell at the Independence National Historical Park and the Independence Hall where the 1776 Declaration of Independence was signed. 📃 Admission is free but may require a dollar fee for ticket reservations. 
Walk around 17th to 18th-century American buildings and colonial alleys (all for free) at Elfreth's Alley, a national historic landmark. 
Make sure to stop by for some famous Philly cheesesteak at Pat's King of Steaks or grab student-budget-friendly meals from the food trucks in the hundred-year-old Reading Terminal Market. 🌭
11. Placencia, Belize 🐆
College stress will be miles away as soon as you're nestled within this beautiful coastal village in Belize. 🌅
Who has time to worry about grades when snorkeling in clear waters and walking barefoot along the sands is freely accessible in Maya Beach or Seine Bight? 🏖️
A two-for-one attraction can be found in the Cockscomb Basin Wildlife Sanctuary, where you can hike and spot jaguars for around $5.
Let your hair down and fill your stomach with affordable authentic food from local eateries like Carmen's and taprooms like Barefoot Bar (which has a Traveller's Tuesday Happy Hour!). 🥳
12. Zagreb, Croatia 🎨
The Croatian capital of Zagreb is bursting with old-world and avant-garde attractions, making this a fun but cheap travel destination for college students on a shoestring budget. However, keep in mind that a visa application will be an added expense. 
Marvel at 17th-century buildings in the oldest part of Zagreb: Gornji Grad (Upper Town). Then, grab an affordable sandwich with pršut at Pingvin while strolling along the busy Donji Grad (Lower Town). 🥪
On the lookout for something out-of-the-ordinary? Visit the quirkily-themed Museum of Broken Relationships displaying discarded items from ended relationships. 💔 It's open every day, and you can enter for around $6 using your student ID. 
In the summer, the culturally curious can soak up street festivals involving artists and performers scattered around the city. Otherwise, a stroll down the art-splattered alleys of Branimirova Ulica will do just fine. 🚶
13. Portland, Oregon 🌹
Beautiful scenery? Check. Bike-friendly? Check. Iconic food carts? Check. Stressed college students can come for a breather in Portland. 🍃
So, what can you expect in the "City of Roses?" You can stop and (literally) smell the roses for free at the International Rose Test Garden, then bask in nature at the Hoyt Arboretum. 🌹
Next, stuff yourself silly at the numerous food carts around the city, where even vegan meals come at student-friendly prices. Drop by The Saturday Market in Chinatown for some artisanal crafts shopping and take Instagram-worth snaps at the Alberta Arts District. 📸
14. Cancun, Mexico 💃
Get ready for a sand-sational vacation in Cancun, Mexico! After being buried in schoolwork, you might just find the relaxing break you need in this tropical fun zone. 
Sunbathe at the free-to-access public beach Playa Delfines during the day and party all night in the Hotel Zone's (Zona Hotelera) nightclubs, such as La Vaquita.🪩
Grab souvenirs to remember your trip from the Mercado 28 flea market, where you'll find locally-made handicrafts, like a Mexican or Mayan-style hammock, for just a few pesos. 
Save on your accommodations by choosing to stay in budget hostels at El Centro (downtown Cancun), which have the added benefit of being close to the beaches and attractions. 🏨 
15. Phoenix, Arizona 🏜️
This desert city is more than just the gateway to the Grand Canyon; in Phoenix, Arizona, you'll find everything from A to Z. 😉
Time to get acquainted with stunning desert flora at the Desert Botanical Garden for free every second Tuesday of the month. As it is one of Phoenix's top tourist spots, make sure to reserve your tickets in advance. 
Hiking on Camelback Mountain or Piestewa Peak to enjoy the views is also a great way to spend your day. ⛰️
If the heat becomes unbearable, cool down at the Phoenix Art Museum and be inspired by haute couture exhibitions, Latin American art, or Old Master paintings. You can pay whatever you like on Wednesdays. Otherwise, bring your student ID for sweet discounts. 💸
16. Boston, Massachusetts ⚾
Buried in schoolwork and daydreaming about the day you can take a break? Boston might be the place to go, and you don't need to be an avid Red Sox fan to know that this budget vacation is a home run!
Multiple Boston attractions in the Freedom Trail can help you unearth the city's and America's histories without spending a fortune through a free walking tour. 🚶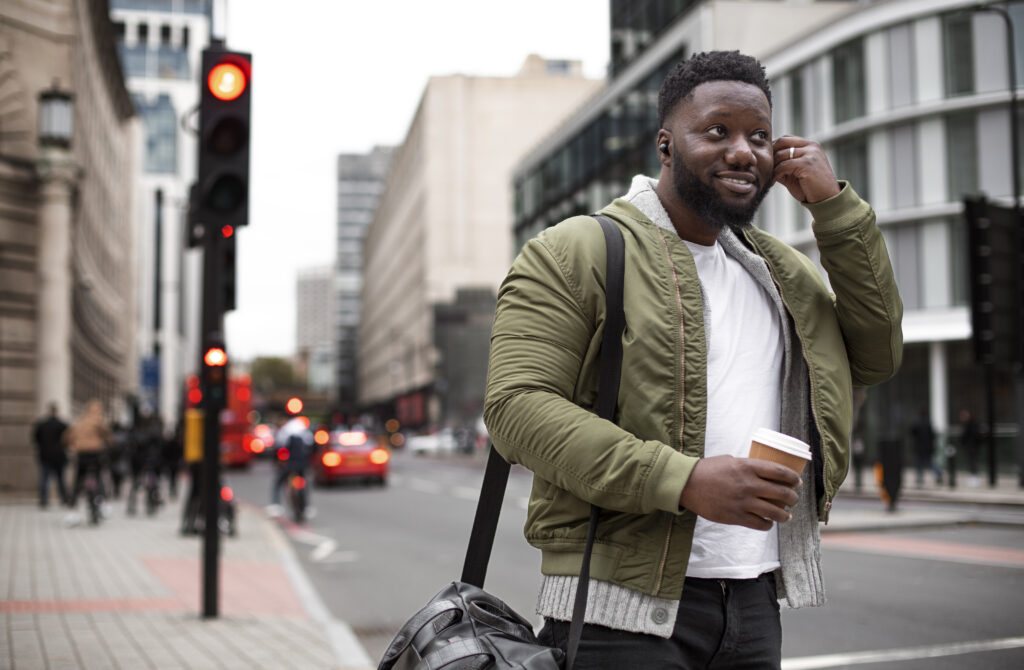 Along the way, look for the red-bricked buildings and cobblestoned road of Acorn Street to provide the best backgrounds for Instagram. 🧱 Then, you can visit the Institute of Contemporary Art for free every Thursday from 5 pm to 9 pm. 😄
Hungry after all that touring? Find locally sourced food (and specialty souvenirs) at the Boston Public Market. 
17. Raleigh, North Carolina 🌳 
Dubbed the "Smithsonian of the South," Raleigh in North Carolina is abundant not only in museums but also in pleasant city amenities and attractions.
You can wander for free at North Carolina's Museum of Art, Museum of History, and the Museum of Natural Sciences. 🦕 Prefer something outdoors? Wander into the floral wonderland of the JC Raulston Arboretum at absolutely no cost.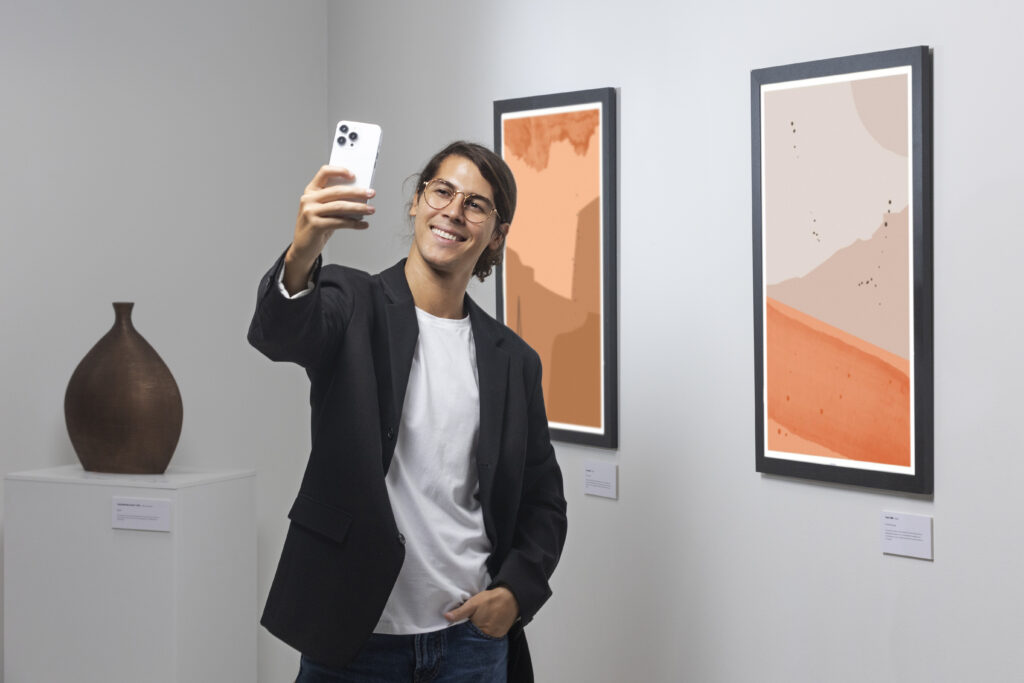 The City of Oaks is also great for walking or biking around. 🚴 If you're looking to get off the beaten track, hike or bike at the Capital Area Greenway Trail System. 
After all that sightseeing, grab a bite at the Morgan Street Food Hall and other local haunts like Sup Dogs that offer delicious food at student-budget-friendly prices. 😋
18. Albuquerque, New Mexico 🌮
Did watching Breaking Bad change your life? It's about time that Albuquerque should be at the top of your list of places to visit. It's also one of the cheapest travel destinations for college students!
More than just the filming locations for the iconic TV show, this New Mexican city is rich with cultural gems. Visit the Old Town to munch on enchiladas, buy locally-made trinkets, or watch the latest free events at the plaza, like flamenco and salsa dances. 💃
Check out the Albuquerque Museum (which is free on Sundays and the first Wednesday of the month) to learn about how this multicultural city was influenced by Native Americans and Latinos, among many other cultural groups. 🖼️
19. Austin, Texas 🎸
As the Live Music Capital of the World, Austin hits all the right notes to become one of the top cheap travel destinations for college students. 🎵
Pub crawlers and music fans alike will love walking down Sixth Street (Austin's entertainment district) that's bursting with live entertainment venues boasting cheap drinks. 🎶
In the morning, get some fresh air at Austin's famous Zilker Park and head over to Lady Bird Lake to enjoy an afternoon of kayaking or canoeing (equipment rentals are priced from $15 to $25 per hour).  
All this exploring will definitely make you hungry, so stop by for some affordable chow at The Picnic, a food truck trailer park. 🚚
20. San Juan, Puerto Rico 🤿
San Juan might just make American college students feel like they're on a European vacation with its Spanish architecture, but there's no passport required as Puerto Rico is considered a US territory. 🌎

Travel back in time at El Morro, a fortress completed in the 1700s used to protect this city. You need to pay a small admission fee of $10 per head, but certain holidays let you in for free.
Instagram-worthy photos are within reach in the Old San Juan historic district with its cobblestone streets lined with colorful houses. 📸 You can also find cocktails for around $10 at La Factoria, a hidden gem of a bar located in the same district. 
And, what's a trip to tropical San Juan without hitting its free-to-enter seasides? Sunbathe on the Condado beach and go snorkeling at Escambron. 🤿
21. Kraków, Poland 🥨
You don't need to shell out big bucks to take in the beautiful architecture and UNESCO world heritage sites when you have a crack at visiting Kraków, Poland.
First order of business: saunter into the Old Town and the Rynek Główny (Main Square), where you can enter Cloth Hall to buy handicraft souvenirs or visit the 13th-century St. Mary's Basilica. ⛪
The bustling nightlife doesn't disappoint since any of the pubs in Kazimierz (a former Jewish quarter transformed into a trendy neighborhood) offer cheap beers and Polish vodka. Then, doze off after a night out in decent accommodations for around $25. 😴
Find yourself full for less than $10 with authentic Polish street food like obwarzanek (a cross between a bagel and a pretzel) or a zapiekanka (an open-faced sandwich made using a baguette). 🤑
22. Prague, Czech Republic 🧑‍🎨
From beautiful buildings to hearty meals, Prague is a city that you will definitely love to czech out. 😉
Getting to walk around Prague's Old Town and across the iconic Charles Bridge while munching on a trdelnik (chimney cake) sold on the streets is possible on a roundtrip flight worth around $850. 💸 Consider checking out cheaper airfares to score better deals. 
Keep your eyes peeled up, down, and around for quirky street art installations like David Černý's The Hanging Man near Bethlehem Chapel and the Piss installation fronting the Franz Kafka museum. 
If you're starting to feel peckish after a day of exploring, visit any jídelna serving classic canteen-style Czech meals and feel full for around (or less than) the price of a burger-and-fries meal back home. 😋
Prague is also known for its party scene, and you can go bar-hopping at Wenceslas Square, one of this city's main cultural and business centers.  
23. Punta Cana, Dominican Republic 🏞️
After a grueling semester, kick back and relax on the pristine beaches of Punta Cana without inflated expenses for a Caribbean getaway.
You won't need to spend a dime to take a dip in the calm waters of the famous Bávaro Beach or Macao Beach or simply relax by the shore and admire the view. 😎
Adventurers on a budget can take advantage of affordable hiking trails to view spots usually hidden from tourists, like the Loma Linda mountain. ⛰️ The trail begins at Rancho Terranova where you pay around $5 to trek the private property toward the mountain or nearby waterfalls. 
Unwind with a happy hour Cuba libre (rum and coke) in a beachside pub and join dancers swaying to the beat of merengue music for a vacation to remember. 🕺
24. Budapest, Hungary 🏰
With piles of schoolwork upon more schoolwork, you must be Hungary for an adventure. And guess what? You'll find just what you need in the budget-friendly city of Budapest, with roundtrip flight prices going as low as $477. 😲
Get a breathtaking overview of the city from the terrace of the Fisherman's Bastion to begin your trip. 🏰
Just a 15-minute walk away lies Buda Castle, the former royal palace which was transformed into the National Gallery and Budapest History Museum. Best of all, you can roam around these two popular attractions for free! 🤩
Quench your thirst while meeting the locals at the city's famed Ruin Bars (an old Jewish quarter with abandoned buildings), where you can find cheaply-priced booze.
Resting up for another day of adventure in Budapest on a budget is also possible, thanks to low-cost hostels going for $10 to $25 a night. 😴 
25. Panama City, Panama 🛳️
Tropic like it's hot in Panama City, but don't confuse this destination with Panama City Beach in Florida because this one's in Central America. 🕶️
It's recommended that tourists warm up by exploring Casco Antiguo, a former Spanish colonial plaza with everything from bars to museums. 🏛️
Parque Omar is another free-to-enter attraction that's worth the trip. The large green park offers a wide range of activities, like having a picnic, swimming in the clean public pool, or joining a dance class. 💃
Wondering how you can explore the rest of the city without busting your wallet? The answer: ride the Metrobus for a trip that costs less than a dollar.
26. Athens, Greece 🏛️
Whether you grew up obsessed with Disney's Hercules or the live-action film 300, visiting Athens can have you greek–ing out. 🤓
Planning your trip during academic breaks opens a lot of doors, like a free close-up of ancient Greek artifacts at the Acropolis or museums showcasing Greek folk music instruments available on selected days from March to May. 
After traveling back in time, you can explore modern-day Greece via the Psiri street art, discover hidden city gems guided by locals on a free walking tour, or wander along the narrow streets of Plaka and score some souvenirs. 🖼️
27. Bucharest, Romania 👢
Sometimes, college can be overwhelming and you just want to get away from it all. While everyone's escaping to the Caribbean, why don't you take time off in Bucharest? 😀
Keep your eyes peeled and your camera ready when you pass by historical landmarks like the Palace of Parliament (one of the largest administrative buildings in the world) and the postcard-worthy Calea Victoriei area in the city center during sunset. 🌇
Cheaply priced admission fees and student discounts can be expected when you visit the National History Museum and the Suţu Palace to learn more about Romania's significant events. 
All that walking is bound to make you hungry, so grab a bite of cheap street eats like covrigi (pretzels). Then, explore some more when you walk around the streets of Lipscani, the city's charming Old Town filled with cafes, pubs, street performers, galleries, and boutiques.🚶
28. Negril, Jamaica 🏖️
Yearning for a Caribbean getaway? This tropical Jamaican paradise deserves a place on your travel wishlist!
Soak up some sun along Seven Mile Beach, a paradise of white sand and emerald sea. 🤩 The best part? It's free to the public, with guards patrolling to ensure visitor safety and enough space for everyone. 
Thrillseekers can find just what they're looking for at cliff-jumping hotspots like Rick's Cafe, which also has a good view of the sunset. 
Of course, what's a trip to Jamaica without enjoying some reggae music? Jam at the Jungle Night Club or sit back and relax to classical reggae during live music nights at The Roots Café. 🎶
6 Tips for Affordable Traveling for College Students
Cheap flights are a good reason to plan a college trip, but having a blast while staying within your budget is what makes it memorable. These six tips are bound to give you the #BestVacationEver. 
1. Plan a budget-friendly itinerary
Research your itinerary to know your estimated expenses at least six months before your trip so you'll know how much to spend on your flight, food, accommodation, travel insurance, and tours. 💸
Start by checking and making your student budget and figuring out how long it will take to save up for your trip. If your current savings need a boost, consider doing side hustles. 
READ MORE: 15 Best Summer Jobs for College Students (With Killer Perks!)
2. Book cheaper local accommodations
Popular hotels tend to be near the action, but they also come with a hefty price tag. The good thing is that there are tons of cheaper options available. 🏨
You can stay in hostels which can be great for groups traveling on a shoestring budget, or meet some residents by checking into homey inns run by locals or via Couchsurfing.
If you want a place all to yourself, find an Airbnb or stay with a friend who lives in the area. 😄
3. Maximize your student discounts
This requires one thing you must always have with you: your student ID. Use this to score free or discounted museum admissions, flights, and public transportation fares. 🪪
READ MORE: Sweet Discounts for College Students You Might Not Know About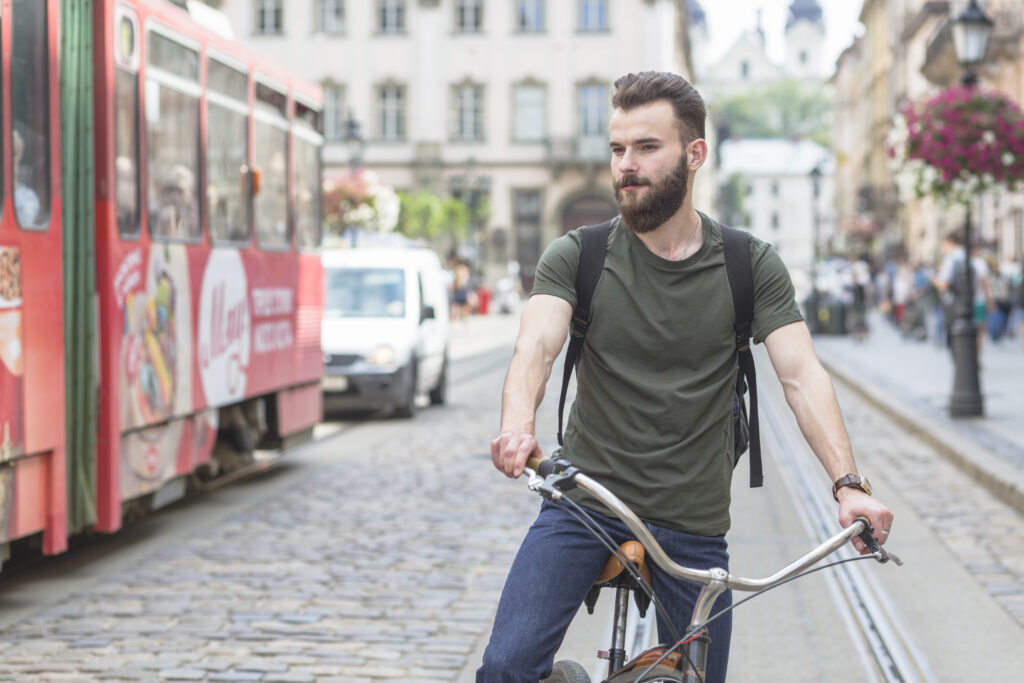 4. Learn how the public transportation system works 
Hailing taxis or booking Ubers in a foreign city can be intimidating and expensive. You have two options to get from point A to B as cheaply as possible: take advantage of public transportation or find a walkable or bike-friendly city. 🚶
If you go with the first option, you can check out tourist guides online or YouTube videos about the city's public transportation, fares, and routes. 
5. Arrange your visit during the off-season 
Expect cities or beaches to be crowded and overpriced during peak season. It's important to anticipate which months are too popular so that you can find a better alternative because no one wants to swim at the beaches of Puerto Rico if you're packed like sardines. 
Since this can differ among locations, research will be your wallet's best friend here. ✅
6. Book flights with the best value
Consider the Goldilocks window — or the period when the best rates are found — to secure the cheapest airfares. 
Here's how it's done: book one to three months ahead for domestic flights and two to eight months ahead for international flights. ✈️
Do this by checking for available dates on budget airlines then make the deal sweeter by setting alerts on days when ticket prices are at their lowest (typically on Tuesdays and Wednesdays). 
Use flight comparison sites like Kayak or Expedia as references to book directly on the airline which has the lowest price or the better deal. 🤑
---
Even if college students don't always have the luxury of time and money, who's to say it's impossible to travel? 
With this list of 28 cheap travel destinations for college students, you're ready to discover new places without breaking the bank. Bon voyage! ⛵
Cheap Travel Destinations for College Students: Frequently Asked Questions