If you're a college student looking for a great way to gain work experience while making fast cash for the school year, look no further than a summer job!
A summer job is a fantastic opportunity to grow your network, learn new skills, make your resume stand out, and finance your burrito addiction for next semester.
From seasonal work to casual part-time summer gigs, these can also provide you with life-changing experiences. 😊
Are you ready to start applying? 💪 This list of top summer jobs for college students will help you spend less time looking for a job (and more time raking in those dollars).
1. Camp Counselor
You love being outside. You enjoy sailing, biking, and hiking. You have a reputation for being wonderful with children. Guess what? We've found the perfect summer job for you – working as a camp counselor! ⛺
Whether you're thinking about a career in management, child psychology, teaching, or coaching, working at a summer camp can help you acquire and develop skills that ‌you need to get a job after college.
Camp counselors lead camp programs for children, organize group activities, and ensure kids' safety and general well-being. One big bonus? Room and board are frequently included in this summer job.
Aside from all the fun you'll have, working as a camp counselor is a very rewarding job. You'll be amazed at how much of an impact you can have on a child's life in just two months.
Working at camp can also result in earning academic credit. To find out if you are eligible, check with your college advisor.
2. Server
Restaurants typically hire year-round, but they ramp up employment in the spring and summer making this the perfect job for college students!
Being a server brings decent money (hello tips!) and will leave you with plenty of time to focus on your academic goals during the rest of the year.
Although working as a server may not seem like the most glamorous way to spend the summer, it enables students to develop their social skills, broaden their culinary knowledge, snag some free meals after their shift, and best of all – make new friends!
Want to be part of a fast-paced, public-facing industry in the long run? Working at a restaurant is also a fantastic option for those looking to work in tourism and hospitality management after graduation.
3. Swimming Instructor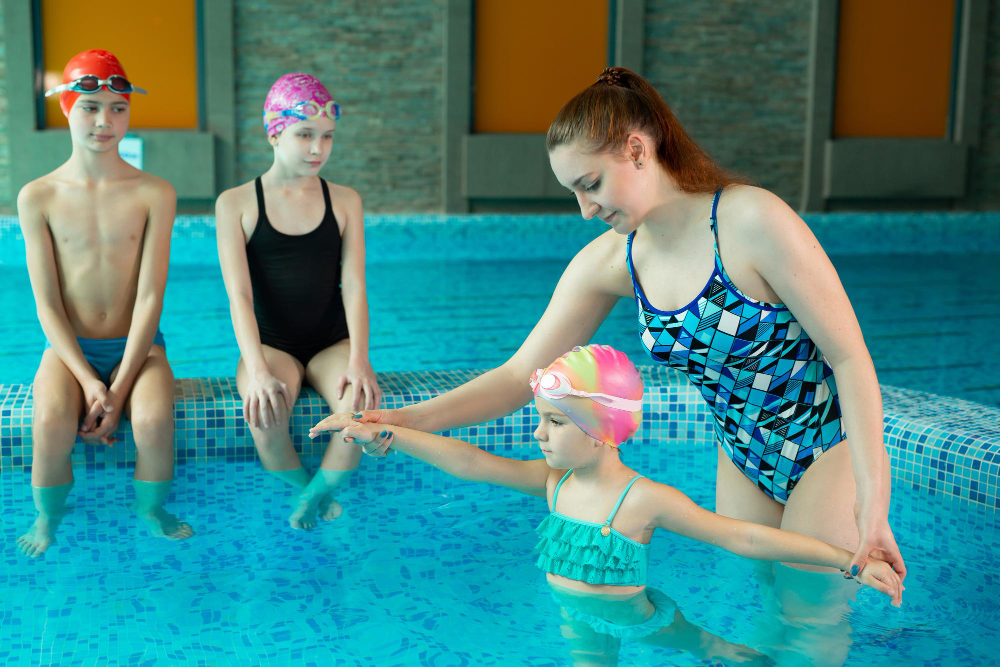 If you are a water baby with strong swimming skills, working as a swimming instructor promises to be a splashing good time! 🏊
The most fulfilling aspect of a job as a swimming instructor is that you'll be teaching a life skill. Knowing that thanks to your coaching, children (and even adults) will always be able to swim and feel secure in the water is an unforgettable feeling.
However, you need to meet a few requirements to dive into this job. Swimming instructors need to satisfy minimum standards, which include holding American Red Cross certifications in first aid and CPR.
4. Landscaper
With a landscaping job, you can take advantage of the warm weather, sunshine, and clean air while taking home the big bucks. 💰
A landscaper builds and takes care of parks, gardens, and other outdoor landscapes. They maintain plant growth, oversee outside facilities, and cut back overgrown flora.
While landscaping jobs usually pay well, they can also be challenging. Working long hours, heavy lifting, and getting some dirt under your fingernails are all part of a landscaper's daily duties. 🧑‍🌾
That said, it is a fantastic alternative for college students who want a summer job where they can be outside and work in a vast range of settings from national and state parks to residential lawns.
You can also leverage your landscaping experience post-graduation to work as a horticulturist, environmental consultant, or plant breeder.
5. Golf Caddy
Want to get paid handsomely while having a good time on the golf course with leaders in your chosen field? Consider working as a golf caddy!
For this job, all you'll need to do is to assist and serve the needs of the assigned golfer, such as carrying their bags, keeping their equipment clean, and so on.
Caddying provides college students with an opportunity unrivaled by most summer jobs: the chance to build relationships with smart, successful business people. Many well-to-do golfers are more than willing to help a caddie who works hard, whether it's with life advice or with tips to help pay for their college.
6. Amusement Park Worker
What's better than visiting a place alive with music, mouth-watering food, and thrill-inducing rides? Working in one! 😉
For those who enjoy being in a fast-paced customer-facing role, working at an amusement park is a unique, fun-filled opportunity.
Wondering what it takes to bag this dream opportunity? You'll only need a high school diploma or equivalent to work in an amusement park.
Beyond operating rides, other duties range from handling ticket sales to clean-up and snack bar operations — or for the star-studded, performing as a character.
7. Zoo Worker
If you're an animal lover (even of ferocious tigers and poisonous snakes), landing a job as a zookeeper could be both fun and rewarding.
Many zoos offer summer programs to give aspiring biologists or veterinarians a taste of what it would be like to work in a zoo environment. You'll learn how to feed animals, administer medication, and assist with veterinary procedures.
You'll also observe senior attendants while they perform routine habitat maintenance or help zoo educators lead tours for guests.
But animal care is not the only job at a zoo! If you're looking for roles that require little or no experience, try your hands at guest services, housekeeping, or fundraising. Some zoos also run summer camps for kids and are always on the lookout for enthusiastic teenagers and college students to work as camp counselors.
8. Farm Hand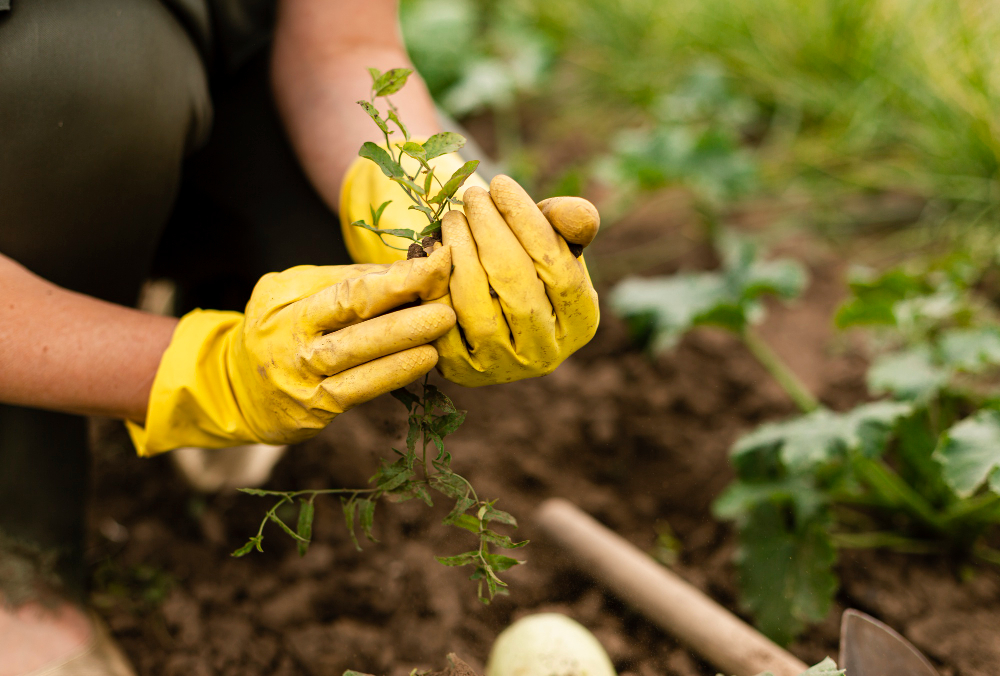 Want to burn some extra calories, get a tan, and be a part of a local business' success story during your summer break? Apply to work on a farm!
You can assist with a variety of chores as a farmhand, such as collecting ripe fruits and vegetables, maintaining crops, and helping with deliveries. 🚜
While some farmers hold a bachelor's degree in agriculture, working at a farm usually does not require additional skills or qualifications except the willingness to put in long hours and perform intensive physical labor.
Ready to get your hands dirty on a ranch? As a farm worker, you'll pick up a ton of new skills, including time management, teamwork, and organization that you can channel into your future roles.
9. Tax Preparer
As the spring winds blow, thousands of Americans start preparing for the tax season, which typically lasts until April. To get through the files, large tax preparation firms hire thousands of seasonal employees to prepare tax returns in their storefront offices. ✍️
Before you start applying, you need to register with your state and obtain your PTIN (Preparer Tax Identification Number) and EFIN (Electronic Filing Identification Number). Once you have them, you can submit an application to work for recognized tax offices in your area or perhaps choose to launch your own business right away.
Besides tax preparers, these companies also employ administrative supporters, auditors, data entry workers, and marketers during the summer, so make sure to keep your eyes peeled for these job listings!
Whether you're an aspiring accountant or business school student, helping clients file taxes is a clever way to keep your schedule flexible while simultaneously making quick money.
10. Sports Referee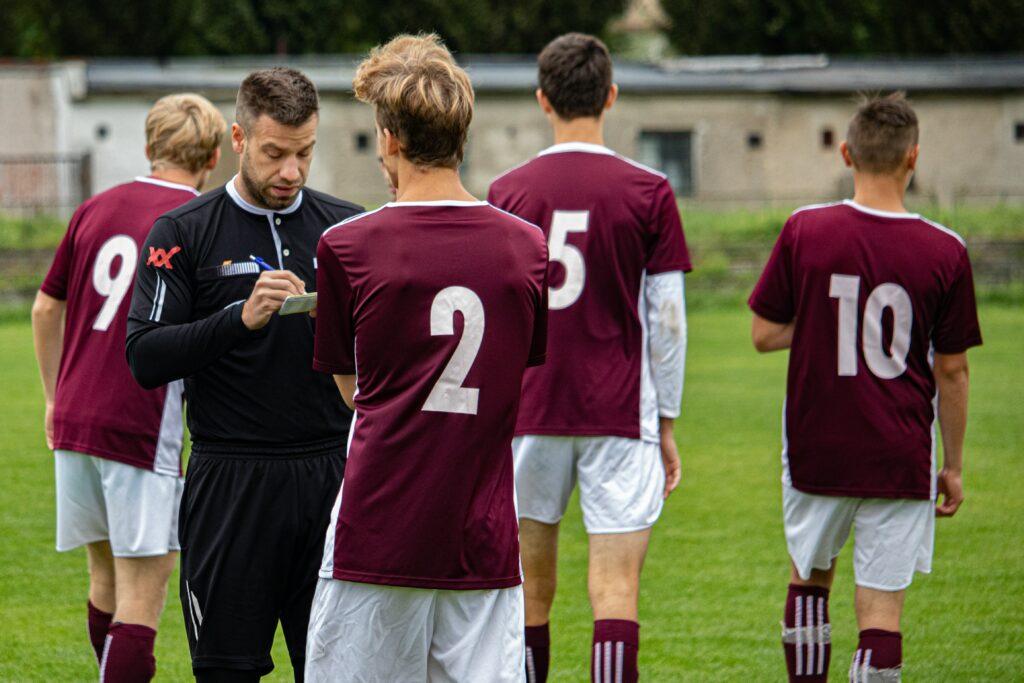 Sports lovers rejoice! You can channel your enthusiasm for your favorite game by working as a referee in the summer. 🏐
If you know the regulations of a sport inside and out and are ready to work during game hours, which may include evenings and weekends, this is the ideal summer job for you.
Remember, being a referee can sometimes be exhausting. In some sports, the referee must move around constantly, often at the same pace as the players, to get the best angle of the game.
While this can be physically demanding, refereeing is perfect for those who want to get into sports or sports management later. Also, what better way to stay in shape than while enjoying your favorite sport, right? 💪
11. Tour Guide
Since summer is a busy time for the travel industry (owing to amicable weather and many people having vacation days available), there's heightened demand for tour and travel guides during this season. You could be guiding tourists through a national park or local historical site, or your work might involve planning, arranging, or leading tours.
While your friends are crunching numbers at their desk job, you'll explore new places and meet new people who share your interest in traveling and experiencing different cultures. 😊
The best thing is that you don't need any formal training to be a tour guide, though some travel companies may ask for a high school diploma. If you have excellent interpersonal skills, are detail-oriented, and love to share what you know or have learned, you're already good to go.
Need more reasons to apply? You can determine your own schedule, master the (dreaded) art of public speaking, and apply for a job in the tourism industry post-graduation.
12. Music Festival Worker
If you've ever been to a concert and wondered what happens behind the scenes to bring the show together, you can get your answers by applying for a job as a music festival worker.
From public relations and communications to production and operations, there are tons of job roles available for college students with all sorts of skills at music festivals. Those looking for roles that don't require any experience can watch out for vacancies in bartending, ticket handling, or even food service.
Need another reason to apply? These gigs often come with exciting perks like free admission to concerts, the opportunity to rub shoulders with world-famous artists, and the satisfaction of working in a field you love! 🤩
13. Summer Internships
Every summer, thousands of companies offer exciting (paid) internship opportunities to college students giving them a leg-up on their competition when it comes to securing a job post-graduation.
In fact, 70 percent of interns get offered full-time roles after they've successfully completed their internship. You'll have a job offer waiting at your doorstep while your classmates are still looking for vacancies on LinkedIn!
When considering a possible organization and internship opportunity, be certain that the program allows you to work on projects that push your abilities, boost your resume, and help to forge connections. 🤝
Check out our list of top five companies that offer lucrative summer internships:
READ MORE: College Student Internships: The Complete 101 Guide
14. Movie Theater Employee
As temperatures soar, so does theater attendance as movie lovers escape the heat in favor of watching the latest blockbusters. As a result, movie theaters, particularly drive-ins, are open to hiring more youngsters for the summer, making it the perfect summer job for film-fanatic college students.
Responsibilities differ depending on the role. You might collect tickets, prepare food at the concession counter, clean up, or you even wear multiple hats at the same time. When there is a rush on weekends or holidays, you can make some extra cash by juggling double shifts or working on your days off.
If you're feeling bogged down by the extra hours, remember movie theater staff usually enjoy great perks, such as free popcorn and other concessions and discounted or complimentary movie tickets, which certainly sweeten the deal! 😌
15. Beach Rental Clerk
If you live close to the beach (or study at a beach college), working at a beach rental store could be the perfect opportunity to meet new people, make good money, and best of all – work from the beach! 🌊☀️
In most circumstances, your responsibilities will be straightforward. You'll take reservations, process payments, and explain the ins and outs of the rental item to customers.
In exchange, you get to spend your summer soaking up sun and sea at the beach, gain valuable work experience, and make decent money.
Remember, many rental clerk jobs have physical requirements, such as standing for long periods of time or lifting heavy equipment, so make sure you are up for this before applying for this type of job.
---
It's never too early to start thinking about your career after graduation. 🤔
Summer jobs not only help to supplement your income but also serve as a stepping stone to full-time employment after college. So what are you waiting for? Get your job applications ready for next summer!