Nearing the college finish line means two things: acing your finals and finding the top jobs for college graduates. 🔎
As your late-night study sessions and caffeine-fueled days come to an end, and with countless career paths to consider, where do you even begin?
Why don't you start with the 21 top jobs for college graduates listed here? We even sprinkled in A+ tips on how you can get hired. 💯
The Most Popular Jobs for College Graduates in 2023
Listen up, soon-to-be (or fresh) college grads! It turns out that tech, finance, and healthcare have the most popular employment options for those coming out of the academe. But that doesn't really surprise you, right? 😉
Use the four (or six) years you have in college to gain the smarts and skills to succeed in any of the top jobs for college graduates below. 
1. Software Engineer ⚙️
Tech whizzes are in for a lucrative and fulfilling career if they become software engineers during this digital age. 🥳
With the world relying more on technology nowadays, there's a huge call for experts that create tech solutions ranging from web apps to video games to network systems. 
Computer science students should boost skills like data structures and algorithms, object-oriented design, and software testing to land this top job right after graduating. 🧑‍💻 
Not to mention, improving in this area shouldn't stop once you graduate, especially if you're fighting for a spot at one of the tech giant companies that are constantly innovating.
Make sure to practice solving problems or keep up with the latest industry news before a job interview to stay on top of your game. 👍
READ MORE: 25 Best Computer Science Colleges to Get You Tech Success
2. High School Teacher 🧑‍🏫
Whether you taught kids part-time as a college student or want to make a difference in society, working as a high school teacher can be the perfect next step in your career. 
Education majors specializing in STEM, Language Arts, and Social Sciences subjects are in demand for teaching roles due to a growing focus on workplace diversity and tech adoption.
Teaching jobs are usually opened to replace those who had either resigned or retired from their position. But, keep in mind that employment growth depends on varying state and local government budgets. 💰
3. Registered Nurse 🧑‍⚕️
Controlling the bleeding of an emergency patient, monitoring the vitals of hospitalized diabetics, and preparing rooms for newborns — there is so much variety in the daily tasks of registered nurses (RNs) in different specializations.
RNs — or the backbone of the healthcare industry — are in charge of direct patient care, delivering treatments and drugs, and educating the patient and their families. 💉
These nurses keep hospitals running by coordinating the overall care of patients, typically through recording assessment reports for the next nurse on shift.
The downside is that the job can be physically demanding, especially when you're working 10 to 12-hour shifts. Despite that, nursing is a fulfilling job that's also in high demand no matter where you go! 🌎
4. Salesperson 🤑
"Sell me this pen." This line from Wolf of Wall Street could be asked during your job interview for a salesperson job, so you better have some persuasion tricks up your sleeves. 🪄
This job is about knowing your customer's needs and helping solve their concerns using your company's product or service. Brushing up on these skills is possible if you're a business major, held a customer service job, or have experience running a small business. ✅
The best part is that since sales is the core of every business, you can find profitable jobs as a salesperson in many industries like real estate, finance, or software solutions.
5. Web Designer 🖱️
Has a website ever made you say, "Wow!" because of its eye-catching layout and easy-to-find sections? Thank the web designers for that. 😊 
They build websites by balancing aesthetics (like digital design) and functionality (such as programming). A background in graphic design or IT plus a portfolio can send you on your way to becoming a web designer. 📁
The growing demand for this tech-based job is due to the rise of e-commerce and dedicated websites for specialized topics (just like The College Post 😉). Not only can you find a great-paying job in the US, but your talents can help you get big clients from anywhere in the world!
READ MORE: These Are the Skills You Need to Get a Job After College
6. Accountant 🧾
If sales are the heart of every business pumping cash to run operations, then accounting is the backbone supporting it by making sure every cent and dollar goes to the right place. 👍
Accountants are typically paid well as they ensure that financial records (like daily transactions, tax reports, and yearly budgets) are accurately recorded and processed — making this one of the top jobs for college graduates. 
All this information can make or break a business, which means solid math and analytical skills from your accounting degree plus strong attention to detail are a must. 🔢
7. Marketing Assistant 📊
Pulling together a buzzworthy marketing campaign requires extra hands and brains, and marketing assistants provide just that. This entry-level job is like a jack of all trades where you'll be lending a hand in various tasks, so flexibility is a plus! 👍
Since marketing comes in many forms, you might dabble in content creation to attract more viewers to your company's social media page, pull off product launch events, or focus on market research and analytics. 
Climbing up the industry ladder also requires solid creative, communication, and collaboration skills. Thankfully, you can develop these by combining your marketing or business degree and extracurricular activities. 🏆
8. Project Assistant 🎯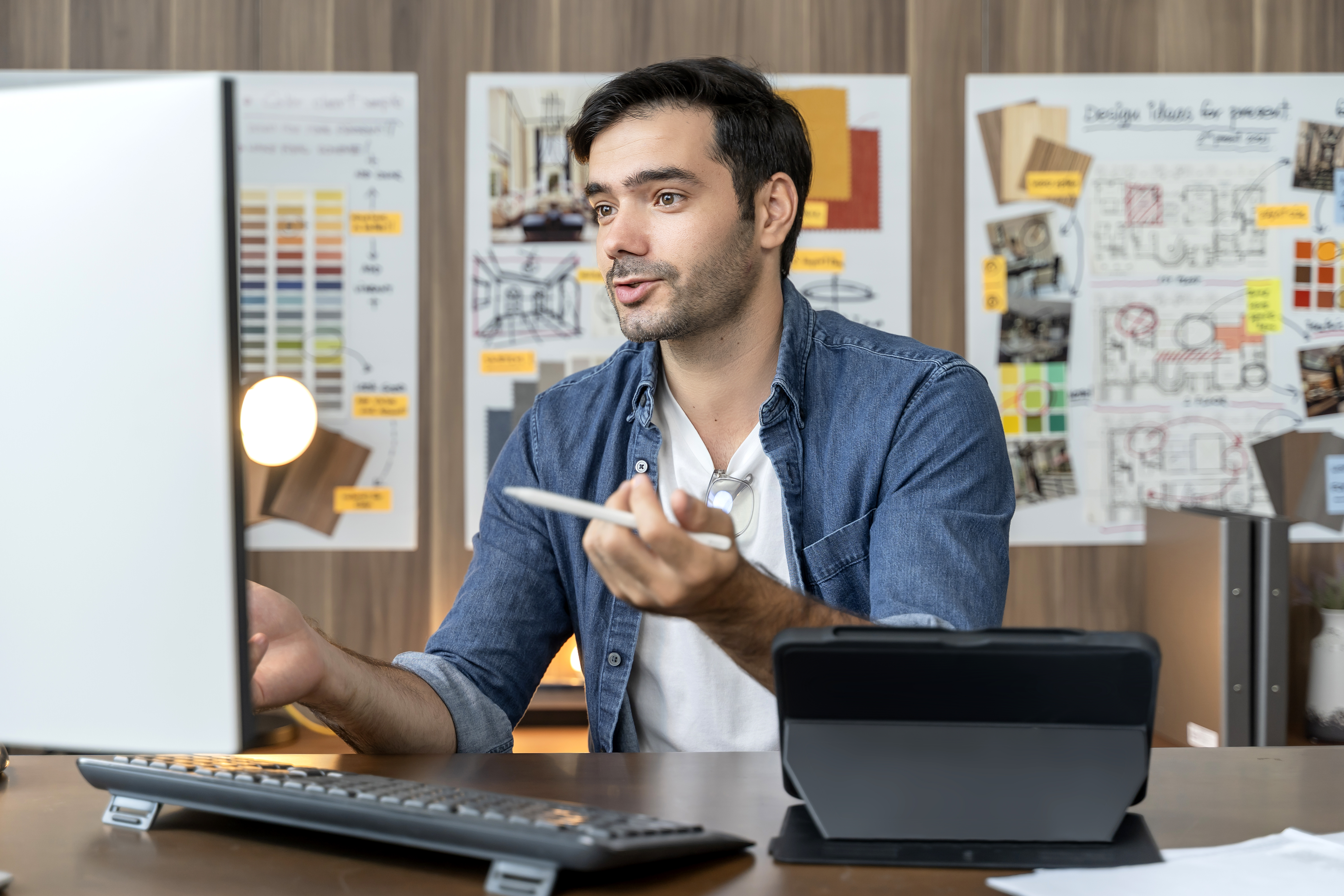 Are you the type who finds a thrill in juggling timelines and coordinating with various people to bring ideas to life? Sounds like you'll enjoy your journey as a project assistant. 💪
Fresh graduates (from any major) usually start as assistants or specialists and either work their way up or obtain a Project Management Professional certification to gain more insight and build stronger connections in their industry. ✅
Depending on your industry, projects can typically be done remotely, so this can be one of the best jobs for college graduates backpacking through Asia while earning an income. Win-win! 🏆
9. Financial Analyst 📈
Turn your curiosity into big bucks as a financial analyst when you interpret and forecast financial data (like budgets and income statements) to help your company make the right money moves. 💰
Financial analysts usually find themselves busy with spreadsheets and reports in high-paying (and usually mentally demanding) jobs like corporate finance, investment banking, and similar industries. 🏦 
Your accounting, economics, or finance degree is enough to get you into the finance scene, typically under the guidance of a senior analyst. Plus, this entry-level position is one of the high-demand jobs that pay well straight out of college.👌
10. Account Coordinator 🤝
Keeping clients satisfied is the name of the game for all businesses, and this is where account coordinators shine. ✨ 
Extroverts with A+ organizational skills can fit very well in this role since you'll be a sidekick to the accounts team offering support in tasks such as client communication, updating the client database, and assisting in overall client satisfaction. 
Ensuring that clients' needs are recognized and delivered requires top-notch communication skills, but you can formally start your journey by getting a degree or experience in business administration, sales, and marketing. 🗣️
READ MORE: Top 10 Essential Job Skills Graduates Must Have to Land a Job
11. Engineer 🏗️
Fascinated with assembling jet planes, designing the next landmark building, or brewing chemical concoctions in the latest line of skincare? Pursuing engineering is your best bet to make some big bucks out of your interests. 💸
This is one of the top jobs for college graduates who want to earn six figures in a short time, but you must show strong math, science, and analytical skills. 🤔
With a diverse range of engineering disciplines, it's essential to explore and discover the area that perfectly matches your skillset and personal interests. That said, engineering can also be a mentally and financially demanding subject (so don't say we didn't warn you!). 💸
READ MORE: These Are the 15 Best Aeronautical Colleges in the US
12. Cybersecurity Analyst 🔐
With nearly all sorts of transactions happening online, companies hire cybersecurity analysts to secure digital information against cyber criminals.
These professionals dig through mountains of data, uncover suspicious patterns, and decipher complex codes to protect organizations from hackers and online scammers. 😲
To get this high-paying and high-responsibility job, buckle down on your degree in IT or computer science with a focus on areas such as network security, cryptography, ethical hacking, and risk management. 
13. Substance Abuse Counselor 🧠
Around 15.4 percent of American adults struggle with substance abuse disorder, according to the Substance Abuse and Mental Health Administration. 
Thankfully, substance abuse counselors jump into action with treatment plans for patients struggling with alcoholism and drug abuse. 🦸
Helping someone overcome harmful addictions can be done anytime and anywhere (working different shifts in a hospital, clinic, etc.) — making this a great choice for college graduates who want flexible work schedules.  
A bachelor's degree in counseling, social work, or psychology is enough for entry-level positions in this field of mental health. But if you want to start consulting with patients, it's time to earn that master's degree (and a state license). 👍
14. Actuary 🧮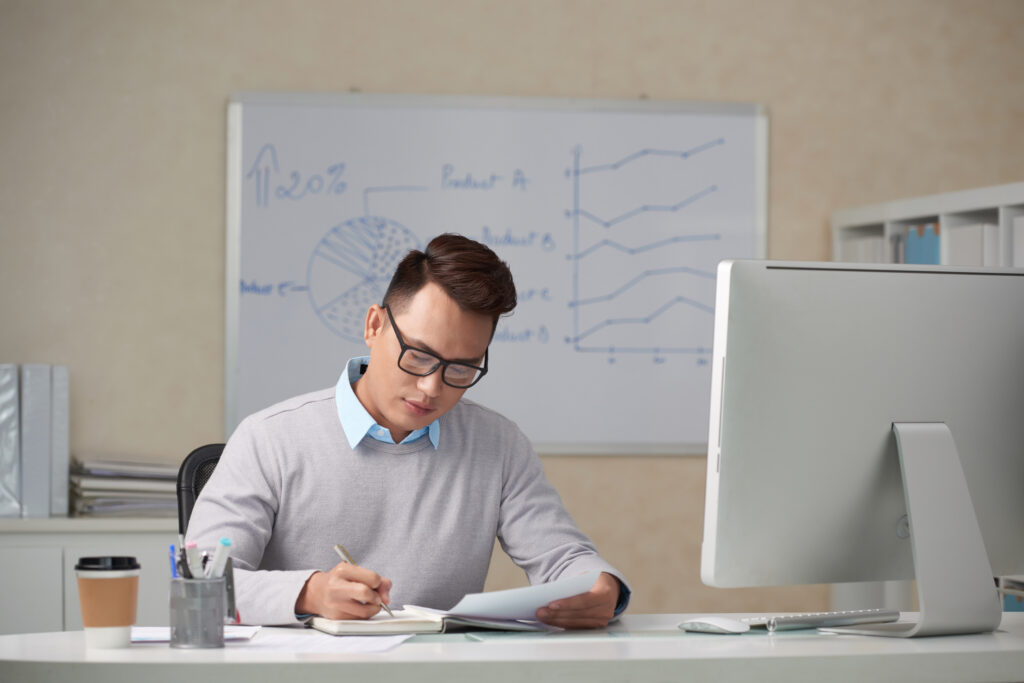 Some horror stories start by seeing a three-day hospital stay rack up to a $30,000 bill, but having health insurance can help you end your admission without spending a penny. Calculating those medical costs is done by a specific role called an actuary.
Companies, typically those in the insurance industry, hire actuaries who put a price tag on risks and uncertainties using math and statistical models. 😲
An actuarial science bachelor's degree gains you a direct entrance into this specialized career. But if your college only has courses instead of a dedicated program, pair any math or business degree with actuarial science classes, and you're good to go!
And if you want to boost your earning potential down the road, study well for challenging exams to obtain certifications from institutions like the Casualty Actuarial Society or the Society of Actuaries. 💰
15. Research Assistant ⌨️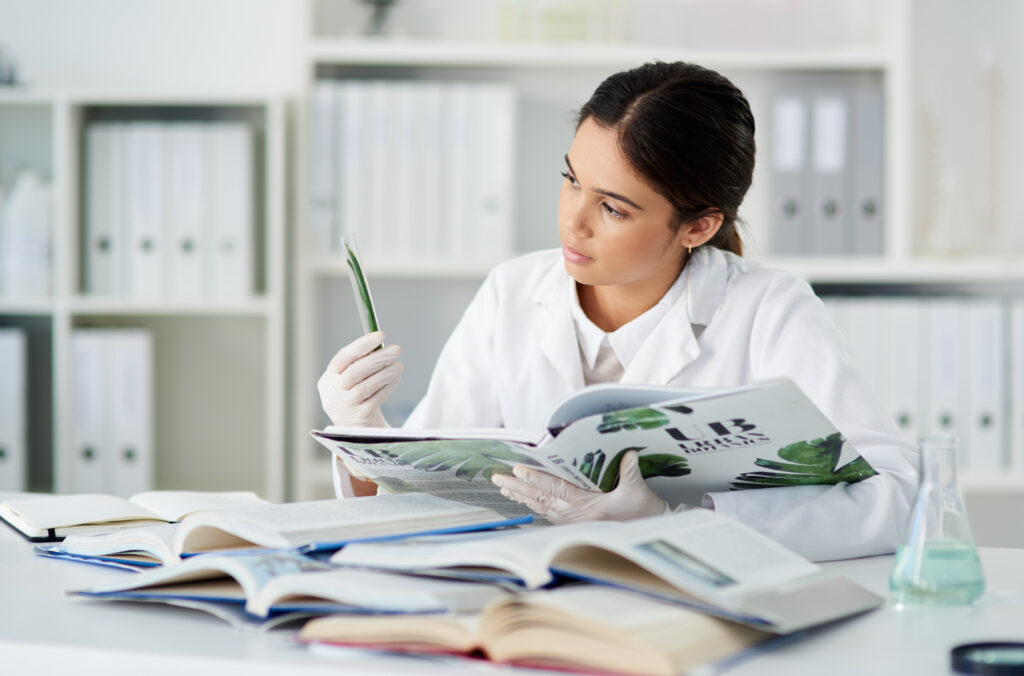 Listen up, data detectives! A research assistant job is perfect for college graduates eager to contribute to their favorite fields of knowledge through investigation, fieldwork, and testing. 🧐
Academic scientific fields like biology typically hire these roles, but positions are also open in think tanks and businesses like advertising research companies to help them discover trends and assist in making plans. 🔍
An undergraduate degree is enough for fact-finding tasks and data management in research projects, but a master's degree can supercharge your expertise. 
16. Nutritionist 🍎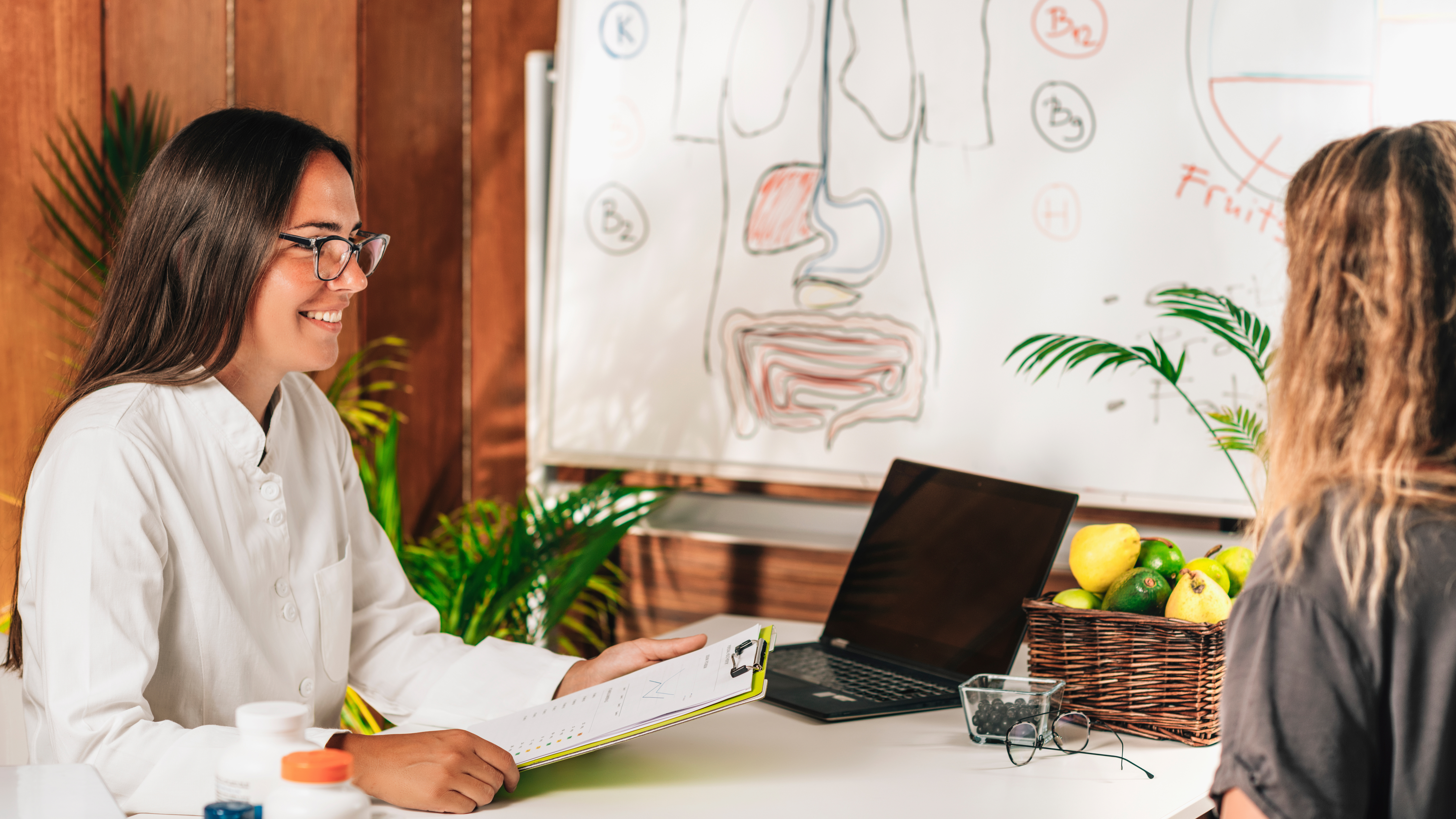 Keto diets, intermittent fasting, and calorie counting. Nutritionists help you break down the confusing world of health to find out the right course of dietary action for your body's unique needs. 💪
Nutritionists work with those who need to modify their diet (due to medical conditions or achieving a weight goal) to meet the required nutrition, but they're not medical doctors. 🧑‍⚕️
As such, a bachelor's degree in health science, nutrition, or related fields is enough. However, some states require a license and board certification before you can officially practice, so check that out first.  
READ MORE: Smart Eating: 14 Best Study Snacks to Power Your Brain
17. SEO Specialist 💻
Picture this: a company spent thousands of dollars to hire the best writers and editors to improve their online content, but it doesn't even rank on the first page of Google! 😨 
So, SEO (or Search Engine Optimization) specialists work their magic to push digital assets to the top of search engine results, leading more people (and more money) their client's way. 
Another bonus is that lots of companies are building an online presence these days, with a number of SEO-related positions open to be done remotely — making this a perfect job for college graduates who want to earn while going to cheap travel destinations. 🗺️
While a marketing or business degree is a good background to have, an SEO content writing experience or securing an SEO course certification can fast-track your career. 👍
18. Data Analyst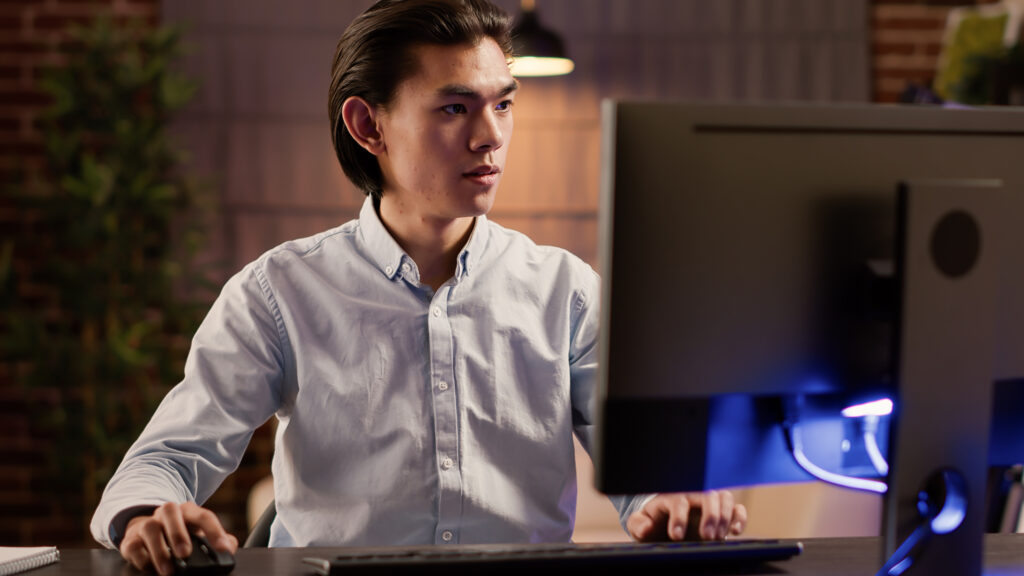 Woah, you just added an air fryer to your Amazon shopping cart, but now you're bombarded with ads for toaster ovens and coffee machines. 🤔
This magic trick is done by the hands of data analysts who study existing data to use in improving algorithms to influence and predict customer or user behavior for business efficiency. 
You typically need training in data science, computer science, or statistics to create analytical models that interpret patterns in fields ranging from healthcare to social media. 
Gaining hands-on experience through projects or internships can help you form the foundation you need for this profitable career and propel you to higher roles, such as being a data scientist. 💪
READ MORE: 25 Best Computer Science Colleges to Get You Tech Success
19. Microbiologist 🦠
Microbiologists are masters of what can't be seen with the human eye, like bacteria and viruses, and use their knowledge of microorganisms to create sterilization methods and new medicine. 💊
Your journey begins as a graduate of biology or genetics (or similar courses) assisting in the laboratory, collecting samples, and documenting information. 
But don't stop there! Score internships, jump into research projects, or find entry-level gigs to polish your skills before landing your first job. 🏫
20. Recruiter 🧍
A recruiter is like a matchmaker scouting for people suited for an open job position. 🤝 Their decisions, together with the HR manager, can help to bring together efficient employees within an organization.
You need a degree in human resources management, business administration, or psychology to enter this field. 
To succeed in this job, be a savvy searcher by posting in various channels, widening your network, and assessing potential employees in job fairs. 📋 
21. Social Media Coordinator 📱
Businesses are busy running operations and need a dedicated candidate to run their social media page, create engaging content, and respond to customers online. No doubt they all need a brilliant social media coordinator! ✨
While a degree in marketing or communications can open opportunities in this field, solid skills in communication, creativity, and SEO knowledge can definitely help you land the job. 
Expect lots of research about your target audience and current trends while teaming up with the marketing team. 👍
Tips to Land a Job Right Out of College 💡
Now, who knew you had that many career options? But exciting as your future may seem, there's some grunt work to be done to get you that interview and paycheck. 
Here are six tried-and-tested tips that can guarantee any college senior (or fresh graduate) a job right as soon as you earn your bachelor's degree.
Get as Much Experience as Possible
Four years may pass quicker than you think, so sign up for as many internship programs or volunteering opportunities as you can. 
Companies value the experience gained through these extracurriculars because you've likely gained relevant skills and insight which allow you to fit right in the workplace. ✔️
Ask Your Career Counselor
While it's good to dedicate time searching for jobs on your own, you can cover more ground by approaching your career counselor for help. They typically hear the latest job opportunities, refer you to them, and even guide you in the application process. 👍
Plus, career counselors know a thing or two about helping you discover your strengths and areas for improvement that match your potential career. 
Prepare for Job Interviews
You've submitted plenty of stellar cover letters and detailed resumes to different companies and you just got invited to an interview! What should you do next?
Give a good first personal impression to the hiring manager by reviewing your knowledge of the company and the job role and practicing your answers to common interview questions. ✨
Attend Networking Events
Is there a good reason why you're attending an alumni event on a weekend instead of binging movies on Netflix? Actually, there is!
Networking results in connections that serve as the bridge to your future career —whether it's through industry insights or job leads that aren't in the market yet. You can even find a potential mentor that can teach you the ropes! 💯
All these can start from exposing yourself to college events and clubs (like volunteering at an alumni gala) or checking out what the local government has to offer. 🤝
Optimize Your Job Profile
LinkedIn is one of the top platforms for recruiting and networking, so use it to your advantage. Update your profile to make potential employers immediately see if you're the perfect fit for what they're looking for. 
You can also widen your job search by creating profiles in other career marketplace platforms, such as Indeed, Monster, Google Careers, or ZipRecruiter. 🧑‍💻
Reach Out to Potential Employers
Optimizing your job profiles is one thing, and sending out emails and messages to potential employers is another effort to get noticed. 📧 
But in case you don't end up getting the job, still thank the hiring managers for their time and repeat your interest to work for the company should another position open up in the future. 
Your proactive and positive demeanor may leave a good impression that can be handy in keeping the doors open for you. 😄
---
The job market is bursting at the seam with awesome opportunities, and there is definitely a place for you once you graduate college. Make sure to package your education and skills in a winning cover letter and a resume that grabs attention and ace your job interviews. 💯
Lastly, remember to network, gain relevant experience, and have a proactive approach to increase your chances of landing your dream job and kickstarting a fulfilling career. All the best! 💪
Top Jobs for College Graduates: Frequently Asked Questions