Aside from getting a value-packed resume out of the experience, students zero in on the best volunteer opportunities at college to make a difference. 😊
Whether it's building homes for the poor or finding fur-ever homes for pets, there's so much good to be done, even for busy bees like you. 🥳 
Are you ready to lend a helping hand and make your future self proud? Here are seven of the best volunteer opportunities that you can do in college.
Do you have a cause closest to your heart? Jump right in! 👇
1. Help Build Homes 🔨
Bored of partying on the beach every spring or summer break? Make the most out of your time by building or restoring homes for low-income families for a week or two instead. 🏠
Habitat for Humanity is a go-to nonprofit under this category, as it helps people own homes without the unbelievably expensive price tag. Donations and sweat equity, where homeowners join volunteers in working, make this possible.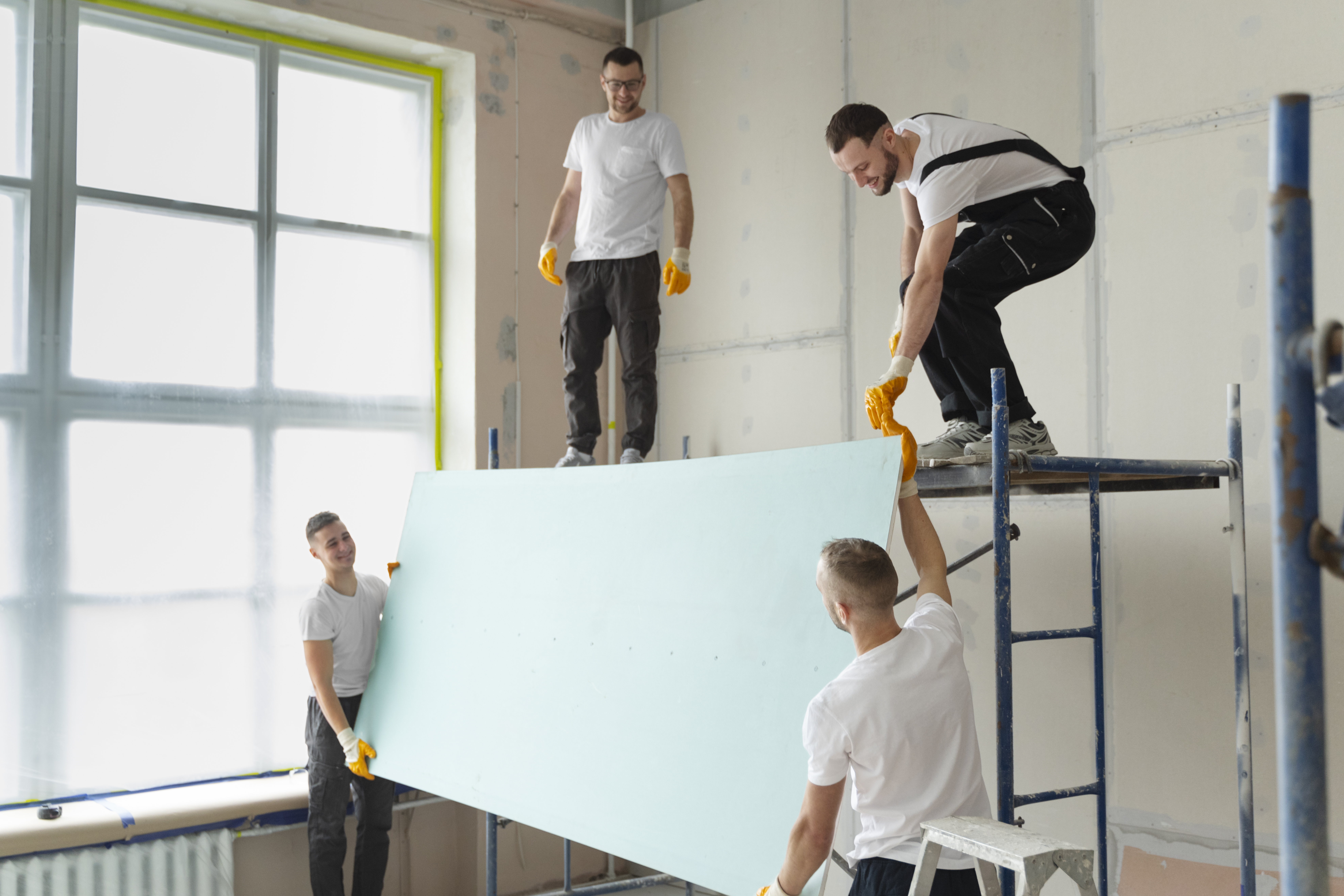 This stint can improve your know-how on home repair and the challenges that come with being a homeowner, which will be essential in the future. ✅
But fair warning to your student budget: shelling out cash to cover the program costs, accommodation, food, and transportation expenses may be needed. 💸
2. Take Care of the Environment 🏞️
Can you believe that a few environmental policies were passed in the US with the help of nonprofit organizations? 🌳 Now that's making a difference!
You can do similar accomplishments when you advocate for better air and water quality along with protecting wildlife with Sierra Club. 🌲 Find a local chapter so you can lead outdoor trips or virtually volunteer for digital promotion activities.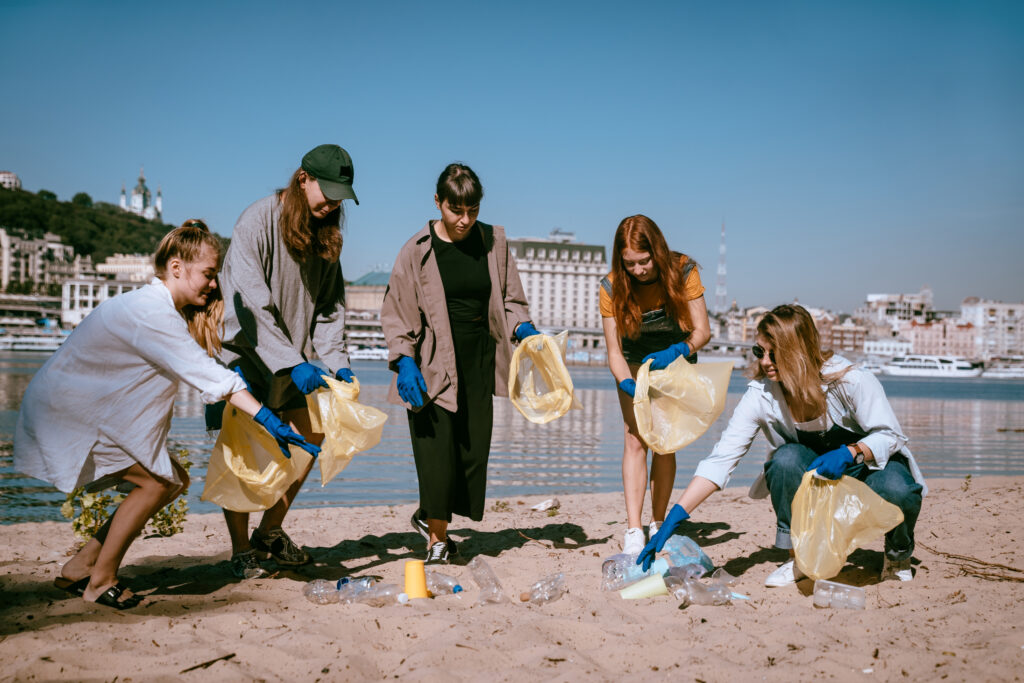 College students who've traded their disposable utensils for eco-friendly alternatives can also join coastal clean-ups or educate others about the growing plastic pollution through in-person events or social media campaigns via 5 Gyres. ♻️
3. Provide Care for Sick Children 🧒
There's no better cause than volunteering for foundations that bring happiness to sick children. ☀️
Since long hospital stays can be dull, lonely, and tiring, becoming a Project Sunshine community volunteer is bound to bring fun as you lead therapeutic play and craft-making sessions.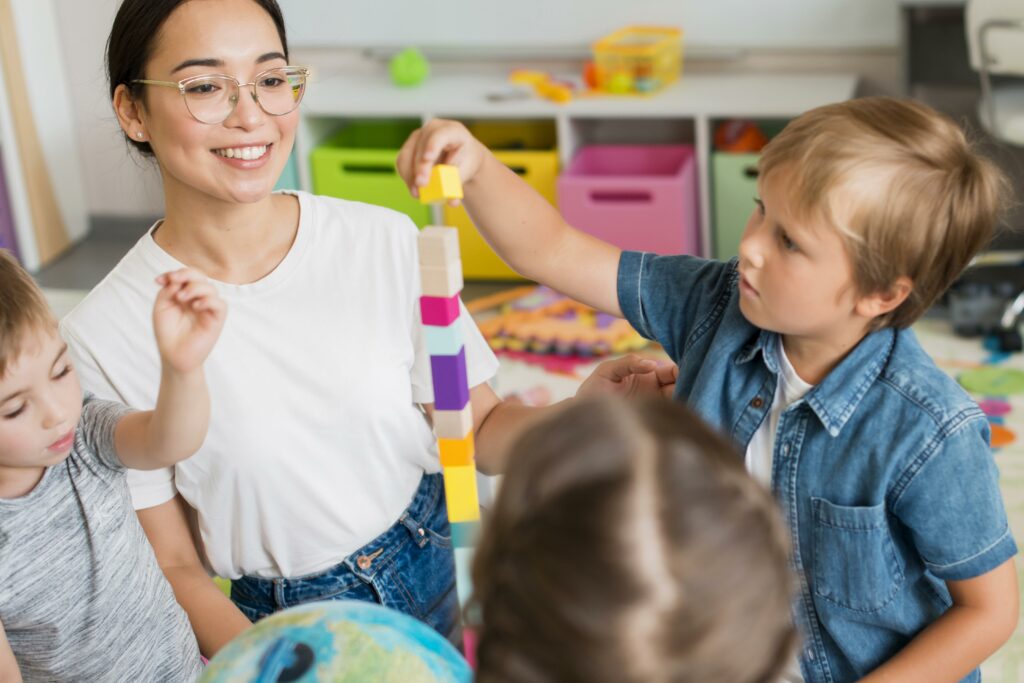 If you want something a little grander, the Make-A-Wish Foundation can turn you into a wish-granting fairy who can organize a once-in-a-lifetime meet-up with their favorite celebrity or an all-expense-paid trip to Walt Disney World. 🪄
Interacting with children and their caretakers or coordinating with different agencies to make things happen can upgrade your interpersonal and communication skills for the workplace. 👍
4. Find Fur-Ever Homes for Pets 🐶
Here's a sad statistic: around 30% of the 6.3 million dogs and cats annually admitted to pet shelters were given up by their owners. 😞
Want this to change? Team up with the American Society for the Prevention of Cruelty to Animals in fostering neglected pets, tending to recovering animals, or advocating for animal protection. 🐕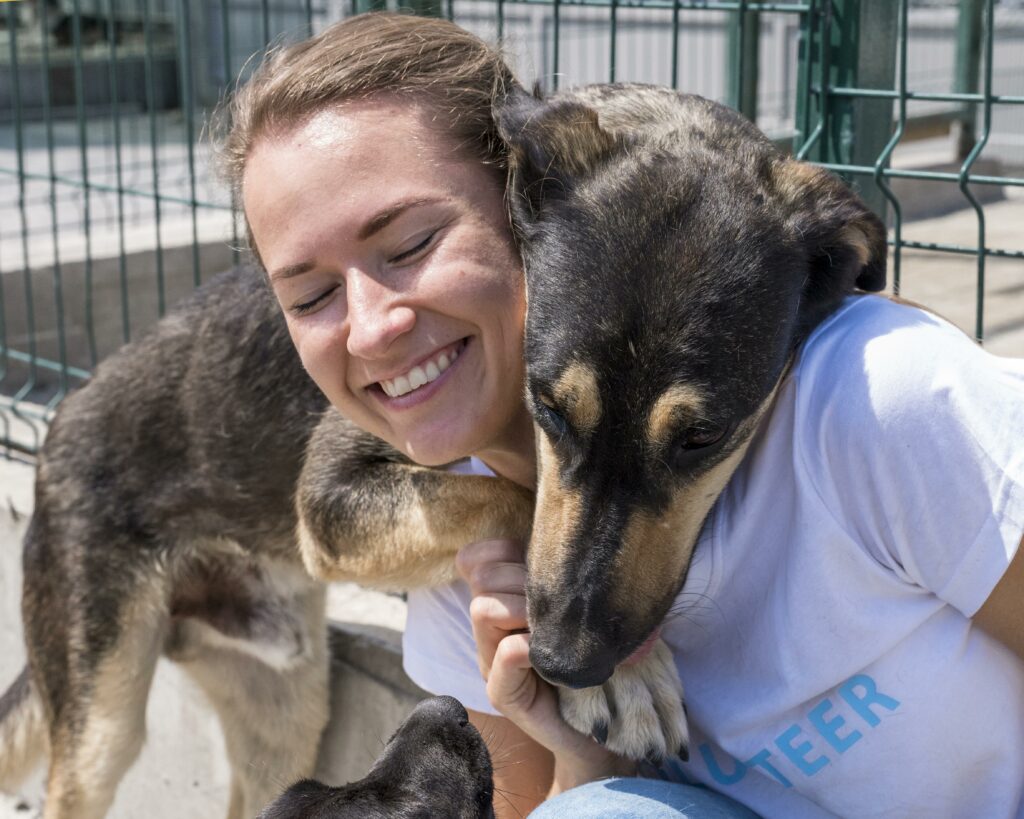 Another brilliant idea is to join the Best Friends Animal Society in their fight to promote animal well-being in pet shelters or stop puppy mills and other harmful animal practices. 
Volunteering for animal welfare organizations teaches you proper animal care that you can apply to your own pets, too! 🐾
5. Boost Humanitarian Work 👪
Before you make a huge difference in the world, it starts with little acts of kindness like volunteering your time to humanitarian organizations. 👍
Do you want to tutor and care for kids? Assist in food drives? Teach English to immigrants? All these and more are possible when you volunteer in the well-being programs at the YMCA.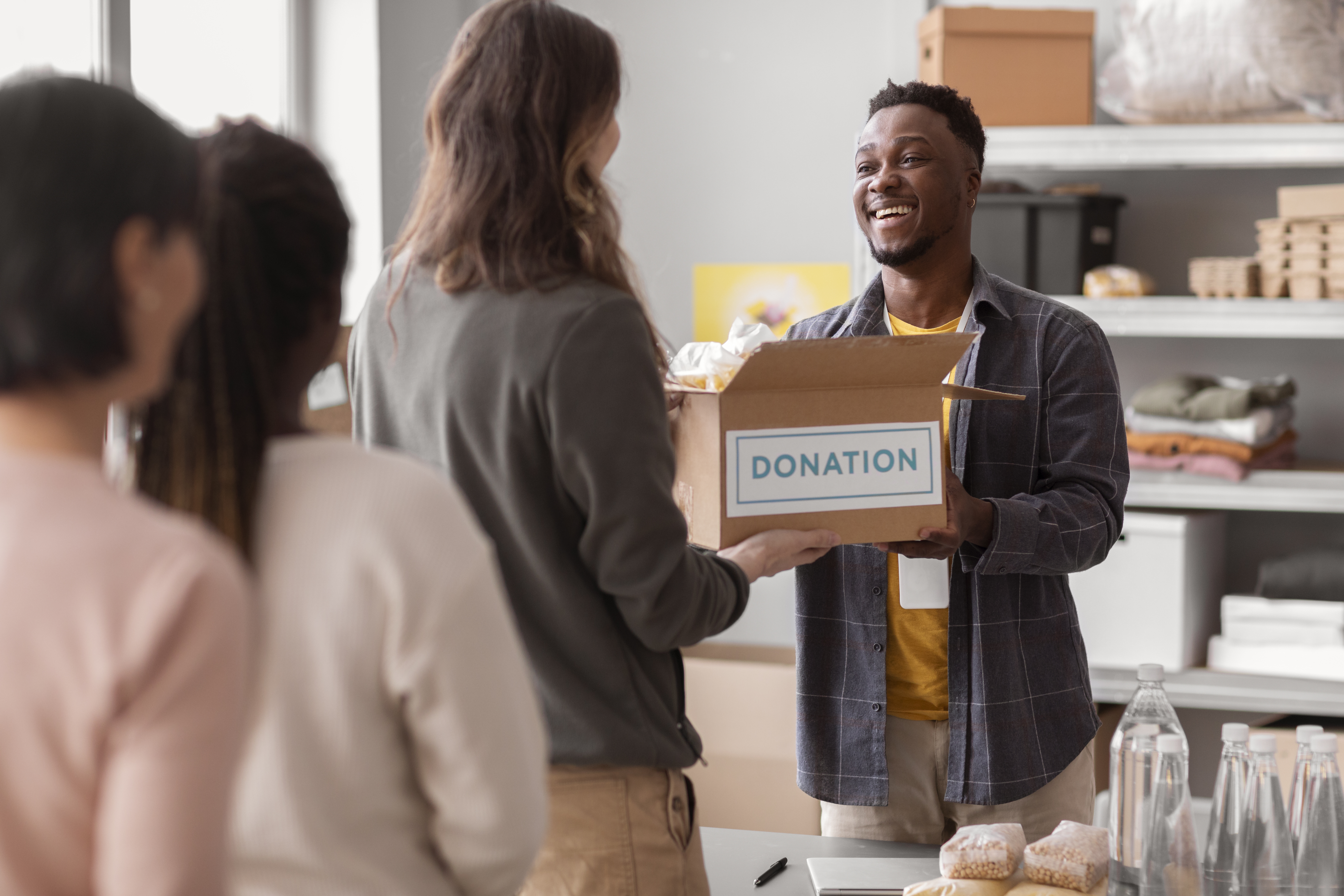 The 30 local offices of Volunteers of America are also a good option as it widens your reach to do varied types of social work, like assisting handicapped veterans or mentoring youths at risk. 
Exposure to social issues and people from diverse backgrounds through humanitarian organizations gives you an edge, especially if you plan to work in policy-making after graduation. 🏆
6. Raise Medical Awareness 🩺
You don't necessarily have to be a doctor to save lives. Sometimes, all you need to do is raise awareness and establish support systems for those going through a tough time with their health.
The Alzheimer's Association and American Cancer Society are A+ volunteering opportunities because you can educate others about these diseases, organize summer fundraising events, and so much more. ⚕️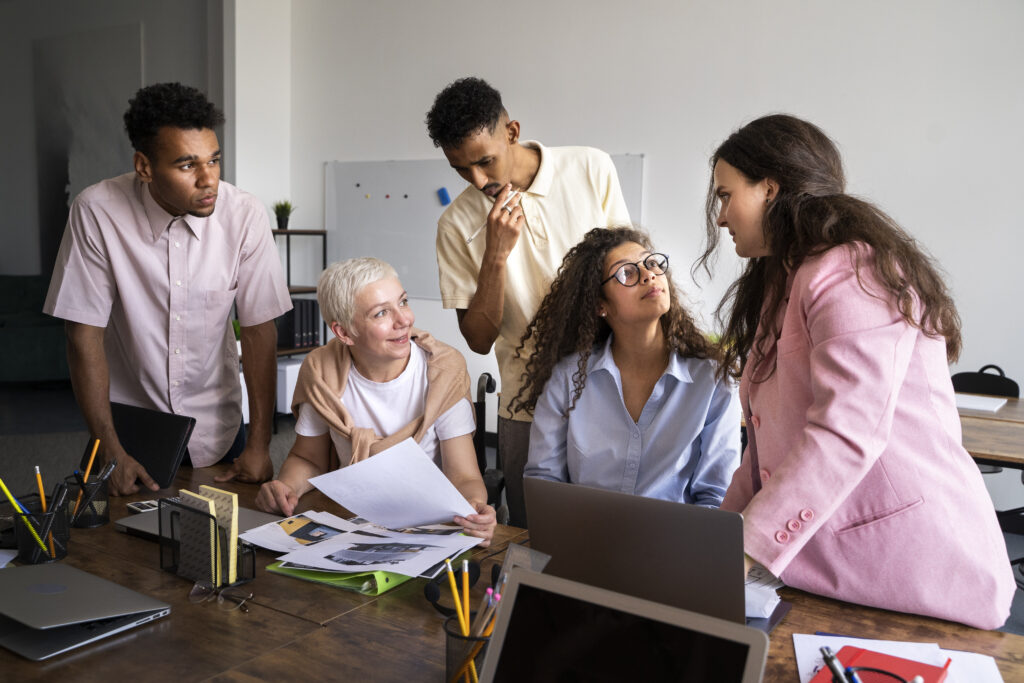 Caretakers of medical patients also need help, and suiting up as virtual peer support with the National Alliance on Mental Illness can do wonders for them. 📞
Staying ahead of the latest health updates gives you more reason to take better care of your health despite your busy college schedule. 
7. Assist the Differently-Abled 🩼
Being a sidekick to people with disabilities can be a life-changing experience. 🦸 Exposure to a different lifestyle can earn you empathy, compassion, and unique skills, like finally learning American Sign Language.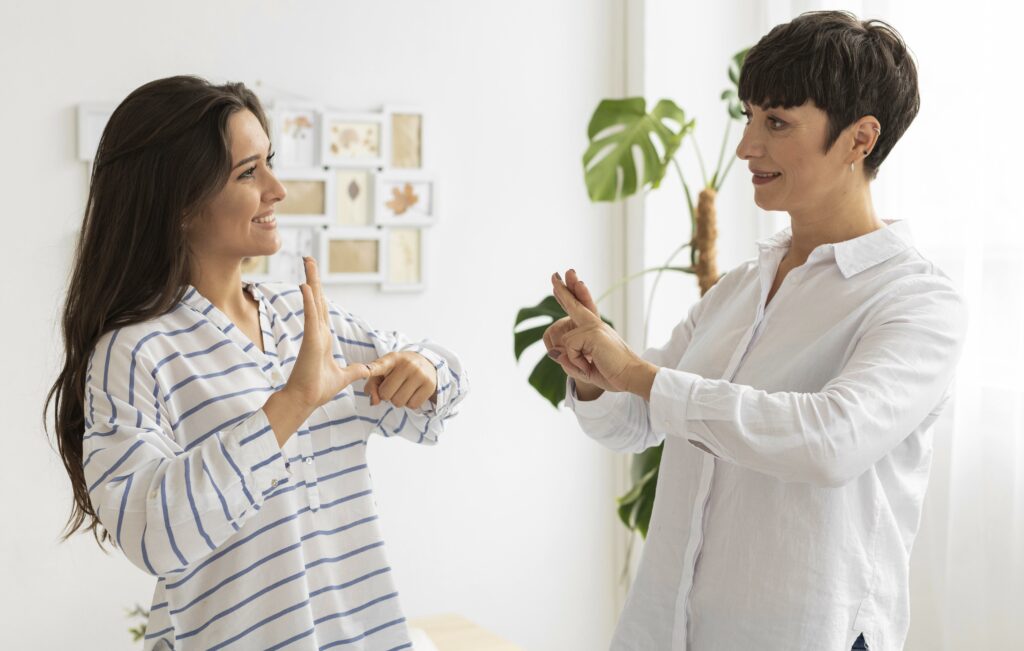 Raising funds to support the projects eyeing to treat the visually impaired is made possible with the Seva Foundation or Combat Blindness International. 👁️
You can also be an ear-replaceable skill-based volunteer for Alexander Graham Bell Association programs for children and adults with hearing difficulties. 👂
Do you know what's an unknown handicap? Unfamiliarity with a foreign language! Translators Without Borders connects remote-working multilingual volunteers with humanitarian projects requiring translation. 🌎
How Volunteering Benefits College Students
Now that you have a glimpse of volunteering in college, let's talk about why you should join them in the first place. 😉
Volunteering may make no cents, but it definitely makes sense when it comes to boosting your resume on your way to a great career after college. Here are the five best reasons why: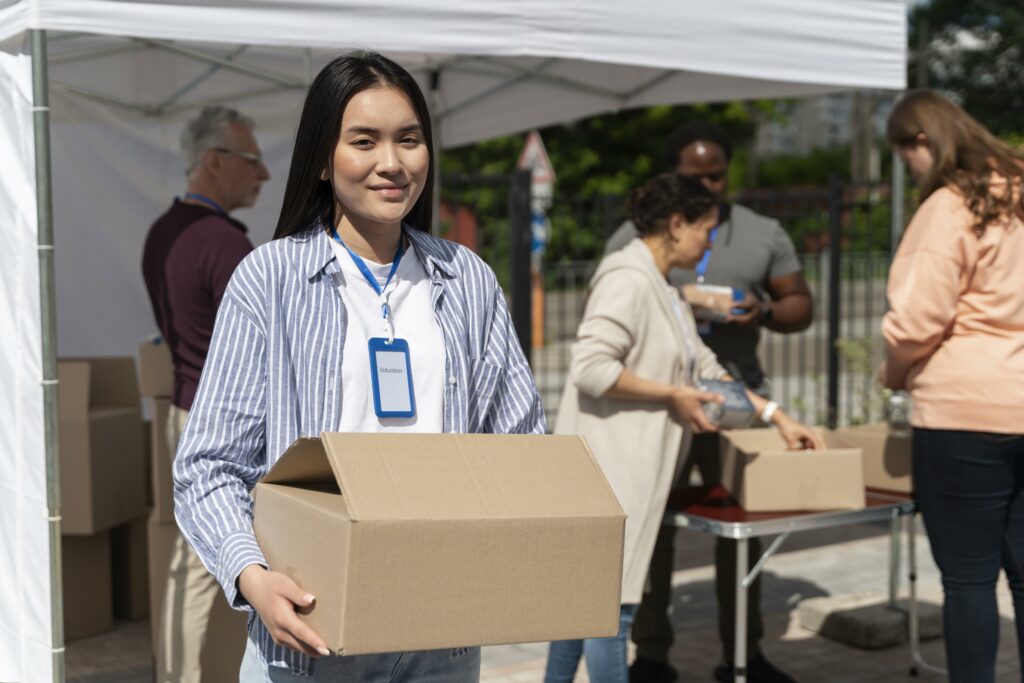 Pick Up and Master Useful Skills: Volunteering trains you to upgrade existing skills or develop new ones, like working with a team and different stakeholders, raising funds for the organization's cause, and time management. While you may learn bits and pieces of this in your college club or student council and extracurricular activities, encountering these again as a volunteer will strengthen your competency in these high-value skills. 💯

Improve Your Well-Being: It's scientifically proven that doing good feels good. 😄 Putting yourself in service of others out of kindness boosts your happy hormones, giving you a helper's high. 

Form Meaningful Connections: Having an extensive network with people working in your ideal industry can set you up for a better chance of career success, and volunteering can help make that happen. How? Adding more people to your network lets you in on more job openings, mentorship opportunities, and so much more compared to starting from scratch. 🤝

Give You A Glimpse Into Industry Practices: Volunteering in a cause close to your heart or an organization aligned with your target career may give you insider information, like meeting or working closely with stakeholders to make things happen or seeing the challenges affecting a particular cause. 👀

Make Your Resume Stand Out: When job applicants all share the same background of graduating from the same college major, you need that star factor to get noticed in a positive way and even bag you the job — and a solid volunteer experience can do just that. 👍
---
The best volunteer opportunities in college offer flexible schedules (some even go remote) and provide you with a place to develop your skills while making a difference. 
Your kindness and time generosity may not be compensated with cash as a volunteer, but it can pay off through connections, strengthened skills, and personal fulfillment in the long run. ✨
Time to find the best choice for you! 🥳