Did you know that recruiters spend just seven seconds looking at a resume, on average? This means yours really needs to stand out! 😮
From picking the right keywords to avoiding unnecessary details, creating a resume that will wow recruiters within such a short time is no easy feat.
If you're wondering how to craft a resume that sets you apart from hundreds (or sometimes thousands) of other applicants — you've come to the right place. We've put together nine effective ways you can make your resume shine! ✨
1. Customization Is Key When It Comes to Resumes
Customizing your resume for each specific role you apply for is an excellent way to convince a hiring manager that you have everything they need!
Read through the job description and see how you can tailor your resume to showcase the exact skills and qualifications employers want in the right candidate. Failure to do so can make recruiters skip right by your resume in favor of other applicants.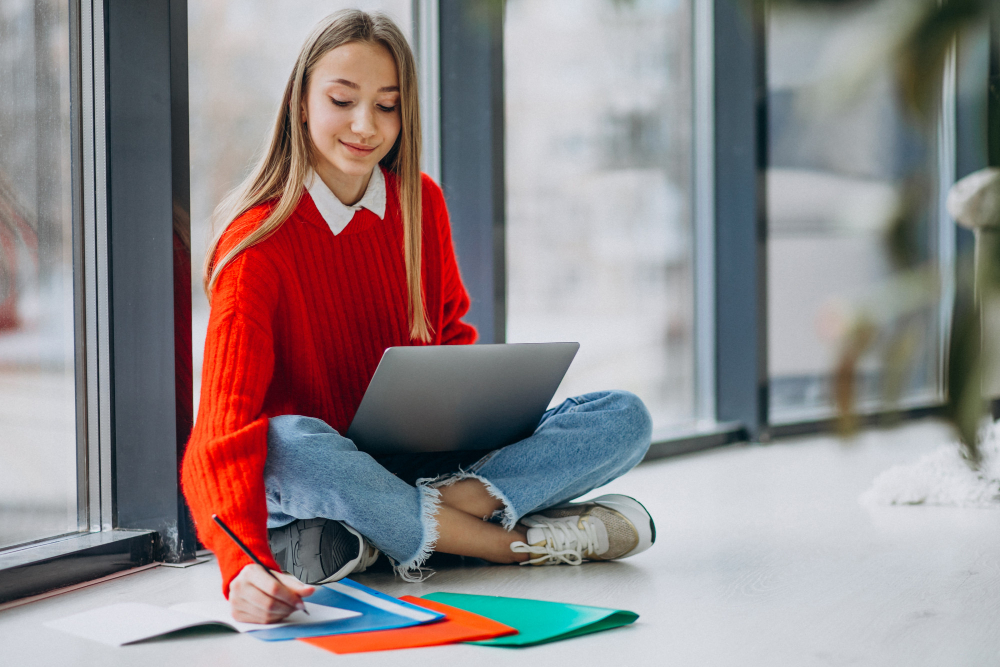 You can even go a step further by heading to the company's website to get a feel about the organization. 
Take note of what kind of projects they work on, whether they support any charities, and look for other ways in which you may be a good fit for them and incorporate those points into your resume.
💡 Tip: Keep multiple copies of your resume that you can modify depending on the role you're applying for. For example, if you are interested in working in marketing and communications, you can have one resume specific to PR roles, one specific to PPC campaigns, and one resume that is just for content marketing.
2. Incorporate the Right Keywords
Did you know that 55 percent of recruiters use an applicant tracking system (ATS) to scan resumes? 
The ATS filters through your information and reads the keywords to determine whether you're the right fit for the company.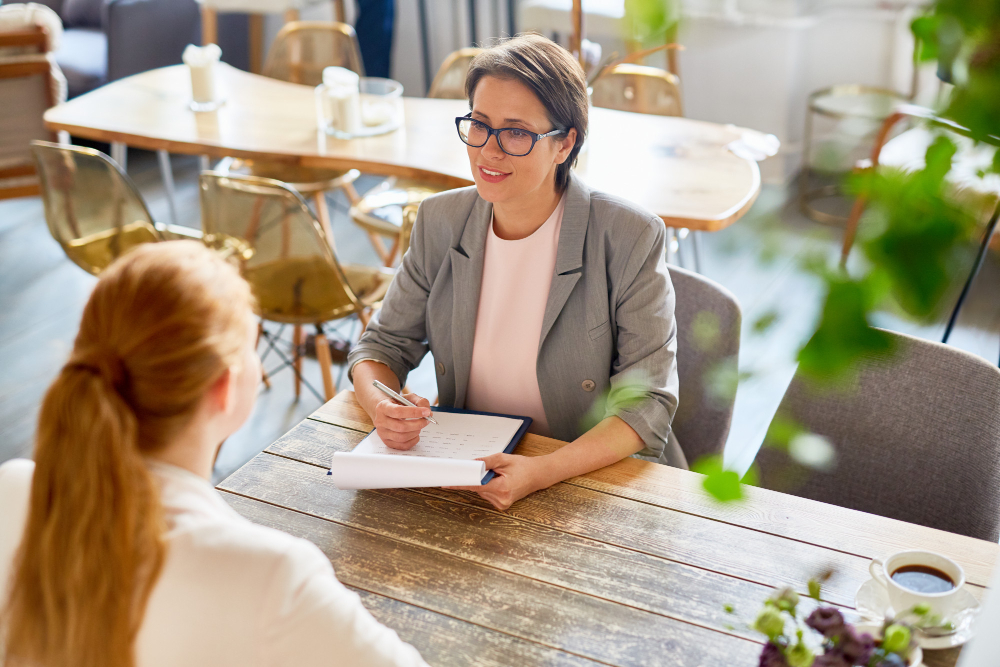 This means that even if you have all the relevant skills and experience, you might not land the job unless your resume has the correct terminology.
Want to move your resume to the top of the stack for hiring managers? Here's what you can do!
Review the job description for the role you're aiming for as well as other similar positions.
Notice common words or phrases.
Add these keywords to your resume through different sub-headers (for example education, skills, work experience) and content to increase your chances of your resume getting the tick of approval from a software tracking system.
💡 Tip: There is a fine line between using keywords strategically and stuffing your resume with them. Don't overdo it!
3. Quantify Your Achievements
It's one thing to say that you're fit for a job and another to demonstrate your capabilities through quantifiable examples on your resume. 
By illustrating concrete results, impacts, or outcomes, you can make the claims on the resume more credible. Providing numbers also presents the bottom-line performance and shows you are results-oriented. Therefore, wherever possible, let numbers tell the story.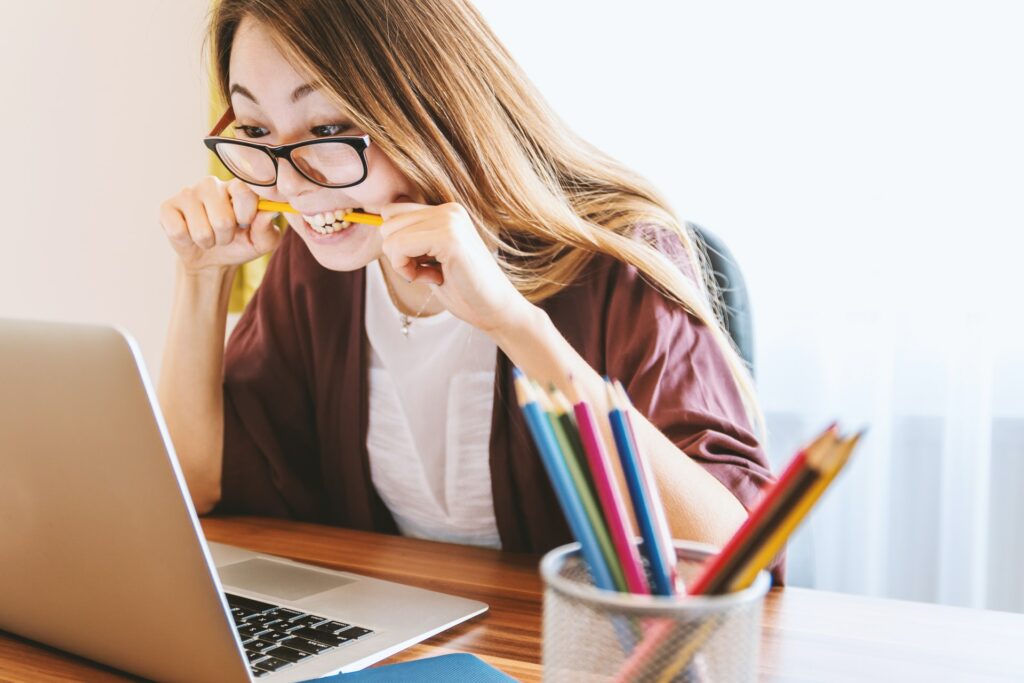 Learned a new language? Specify your skill level (beginner, intermediary, proficient). Volunteered for a local food bank? Mention how many meals you prepared or delivered to provide a sense of what you achieved during the stint. 
Instead of writing that you "significantly improved sales skills" at your summer job, tell recruiters that you "oversaw a 20 percent growth in client acquisition" to highlight precisely how effective your contribution was.
💡 Tip: When mentioning numbers, don't forget to include how you got the results. For instance, an "intermediate" level in German could sound vague unless you highlight that you took an end-of-course assessment to reach your current level.
READ MORE: These Are the Skills You Need to Get a Job After College
4. Write an Engaging Objective
A resume objective is a short (usually two-or-three line) statement of your career goals at the top of your file. 
Looking for your first job after graduation? An eye-catching objective tells potential employers about your skills and abilities even when you lack the necessary experience in that field.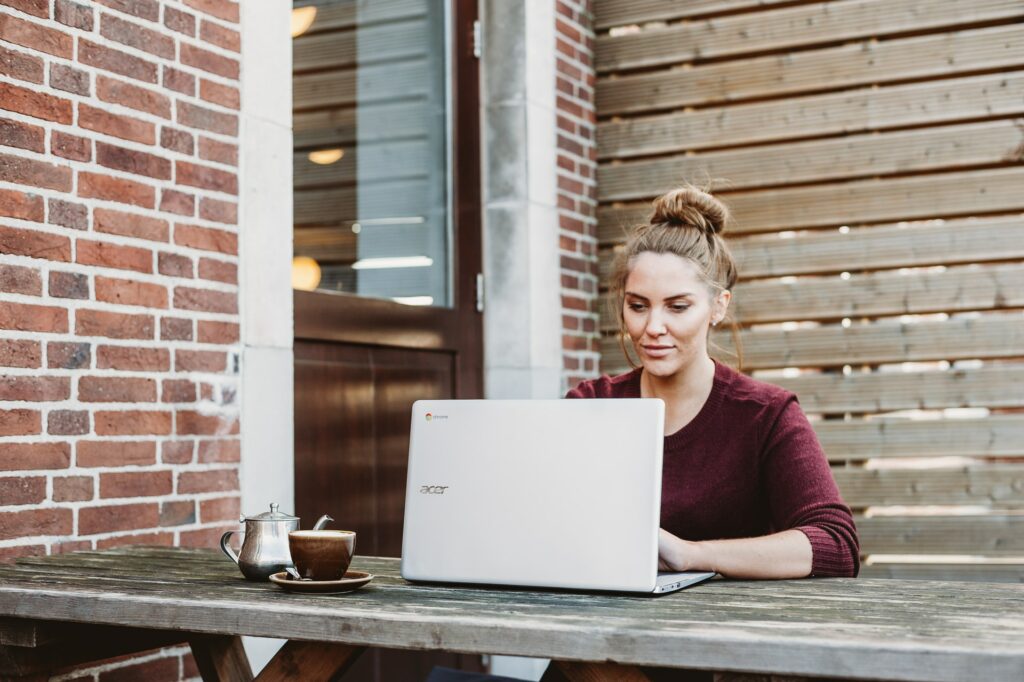 In fact, an ideal resume objective isn't just about highlighting your aspirations. It's also a smart way to tell employers what you bring to the table and how your experiences can add value to the company.
5. Keep Your Resume Concise and Clutter-Free
When it comes to your resume, employers don't need your entire life story — they only want the most relevant information to decide whether you're the right person for the job on offer. 
This means it's vital to have a clear and concise resume that highlights your accomplishments perfectly.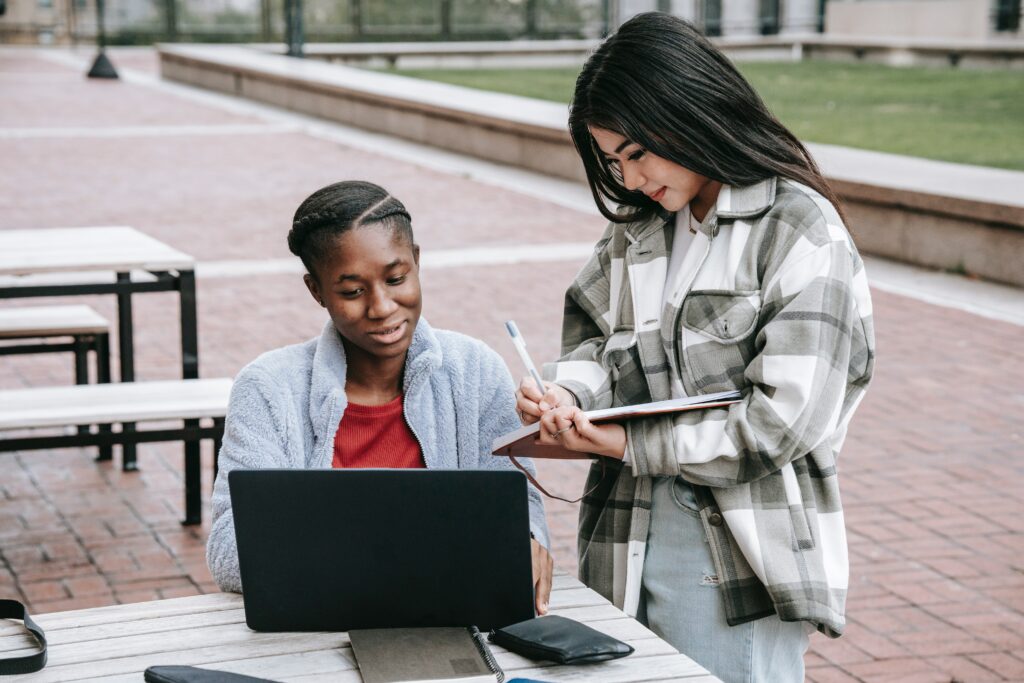 Here are our tips for cutting the clutter:
Show your key selling points at the very beginning. If a data science degree is important in your field, it shouldn't be buried at the end of a three-page resume.
Focus on your accomplishments instead of job descriptions. If the bullet point can be extrapolated to someone else's resume, it's a job description, not a specific accomplishment.
Avoid irrelevant or outdated information. Want to include your pizza delivery experience in your job application as a research analyst? Use an editor's eye to decide whether you're holding on to your past for emotional reasons.
6. Make Your Resume Easy to Scan  
Your resume should be easy to read and formatted to look both modern and professional. 
Even if you're the next Picasso, a resume isn't the best place to showcase your design skills (save this for your portfolio instead). 🤪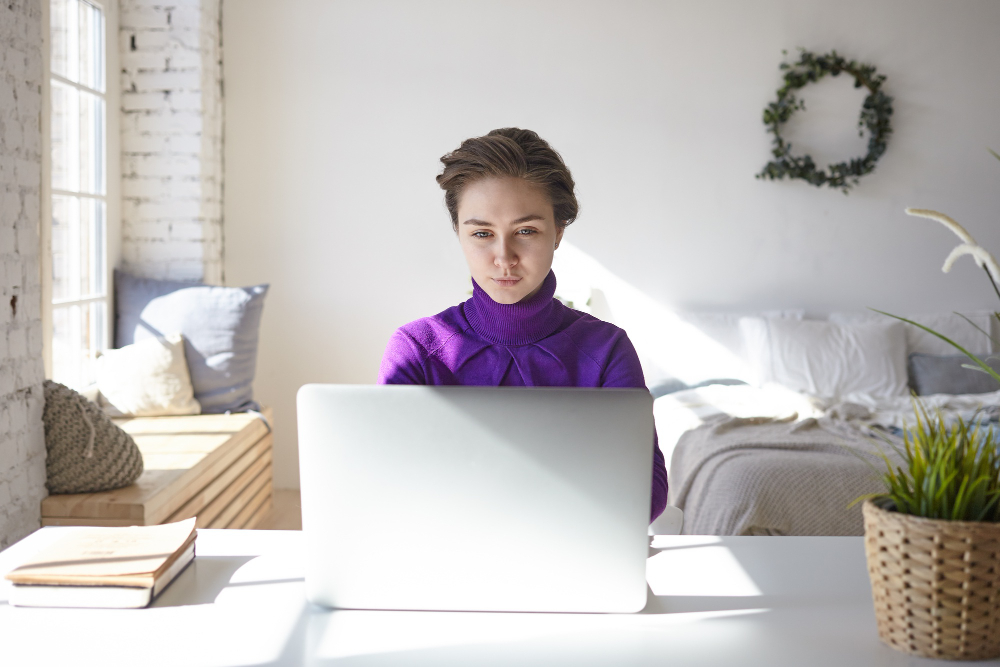 Too many fonts or colors can add extra noise and be displeasing to hiring managers. 
Instead, a simple resume helps your achievements stand out and make it easy for recruiters to find critical information at a glance. 
You can also break up information in the form of short, bite-sized subheadings. Use subheaders for training, skills, or special projects you were involved in, using bullet points to stress results or achievements.
7. Use a Resume Builder
A resume builder is an online tool that generates a resume with your provided information in a template of your choice.
Using a resume builder helps to save time that you'd otherwise spend formatting a Word document or other file to create a professional-looking resume.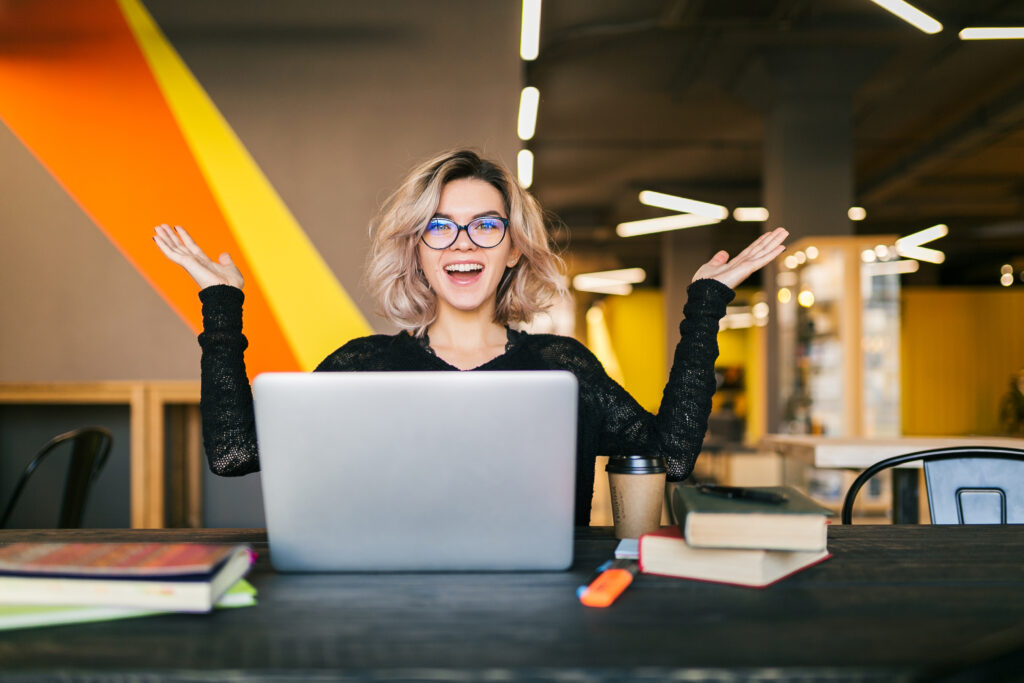 Casting a wider net? With a resume template, you can customize each job application much faster and improve your odds of landing a job within your anticipated timeline.
In a vastly competitive world, making an excellent first impression is one of the most important things. 
Building a resume yourself can be overwhelming, especially when you think about all the information you need to include, but a resume template helps you organize your information in a unique and appropriate way.
Our top three (free!) resume builders 🏆
1. Resume Genius has an extensive collection of professional resume templates varying from "Taj Mahal" to "Classic." Users can access the easy fill-in-the-blank sections to build a comprehensive resume in no time. 
2. Resume.io is our favorite resume builder for customizing resumes for specific jobs. The platform also has a built-in grammar checker to ensure you're delivering a top-notch, error-free resume.
3. Jobscan is great if you want to ensure your resume passes the Applicant Tracking System (ATS) test. The resume builder is up-to-date with ATS trends and provides you with ATS-specific tips to get your resume noticed. 
8. Proofread (And Proofread Again!)
In the rush to be an early applicant, you might be tempted to submit your resume without a final check.
Though it may seem like a time-consuming exercise, proofreading can mean the difference between getting an interview and getting rejected.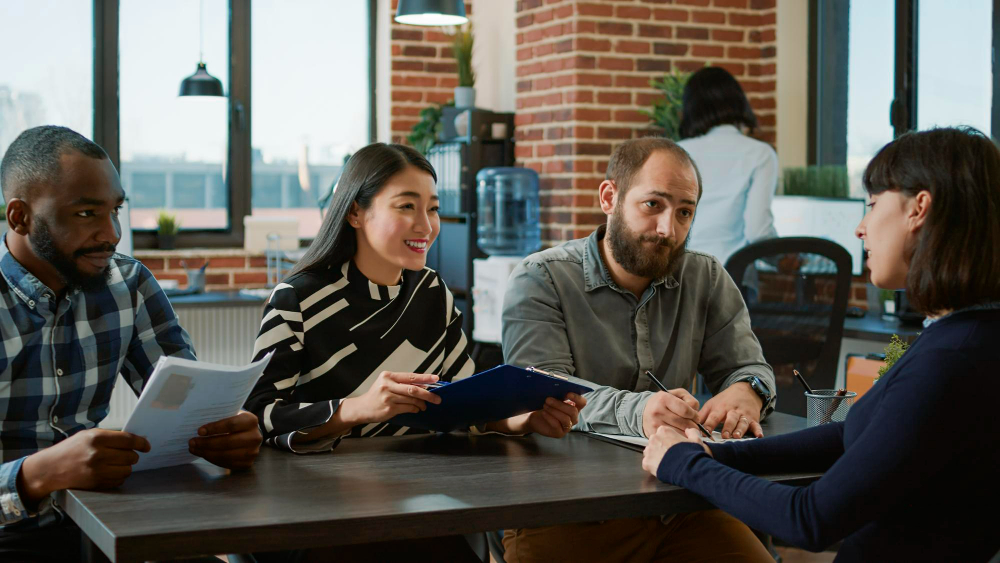 A correct preposition, an Oxford comma, and perfect spelling can all show you in a positive light. Go through your resume slowly from beginning to end to check for spelling or grammatical errors. 😏
You can also run it through any of the readily available spellcheck apps or ask a friend to check it for mistakes to be doubly sure. 
READ MORE: 17 Study Apps Every College Student Needs to Have
9. Stick to a One-Page Format
A survey by Saddleback College revealed that 48 percent of hiring managers prefer a one-page resume for entry-level positions — another reason why you should consider sticking to the basics and keeping your resume short! 
Since companies often receive hundreds of applications for open positions, they prefer candidates who show them concrete results without utilizing much of their time.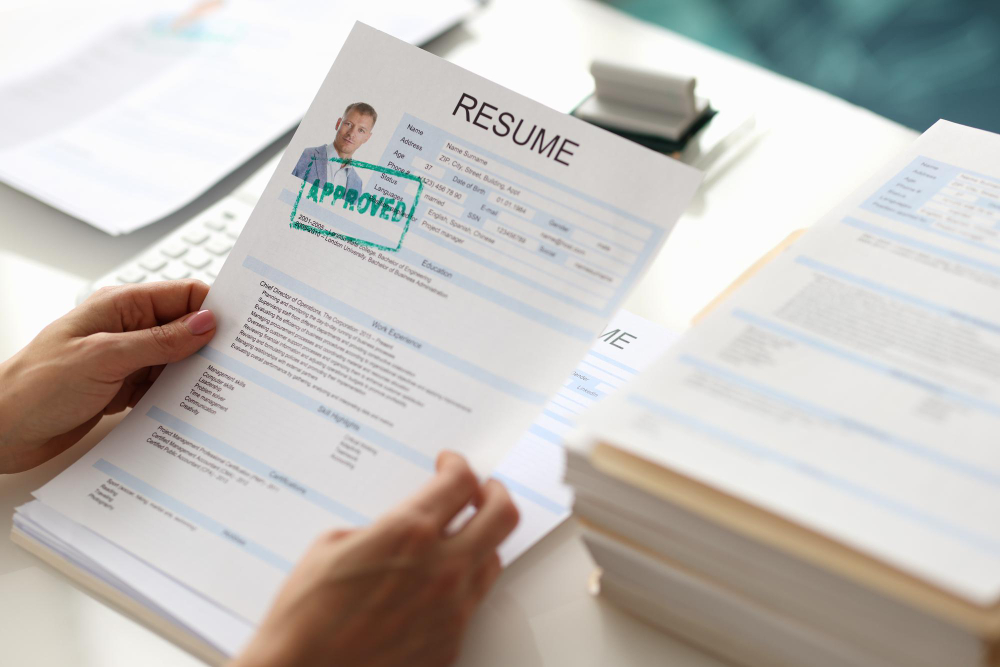 This means if you have just one page to write, you should jot down the most important and resourceful information about yourself. 
A clean, well-formatted, single-page resume also shows you are organized and can summarize all your skills and achievements within a one-page limit. 
This way, your accomplishments are easily visible, and you won't overstuff your resume with irrelevant information.
---
Now that you have an impressive resume, check off these final few steps to land that coveted job interview: ✔️
Check your social media accounts. Many recruiters take the trouble of looking beyond your resume, so you should delete any awkward or incriminating posts on Facebook, Instagram, Twitter, or TikTok. 
Add a cover letter along with your resume to express that you're enthusiastic and keen to be part of the company. This is another opportunity to spell out why you're perfect for the role! 
Personalize your resume file name before you send it out. Trivial as this may seem, companies receive hundreds of applications for each job post, and hiring managers may lose your file if you label it as "Resume.docx." Consider adding your first and last name to distinguish yourself from others. For instance, "RyanSmith_Resume.docx."
Finding a job can be tedious and frustrating because most employers have hundreds of applications flooding their inboxes.
Fear not! An impressive resume can help you stand out and improve your chances of landing your dream job. 😌