Using study apps is a great way to make student life easier and highly productive.
Want help with your math? Download an app. Need help fixing an essay? There's an app for that too!
From writing your research paper to keeping track of day-to-day tasks, these 17 apps will make college life a breeze.
1. Quizlet: The Easiest Way to Memorize Tricky Topics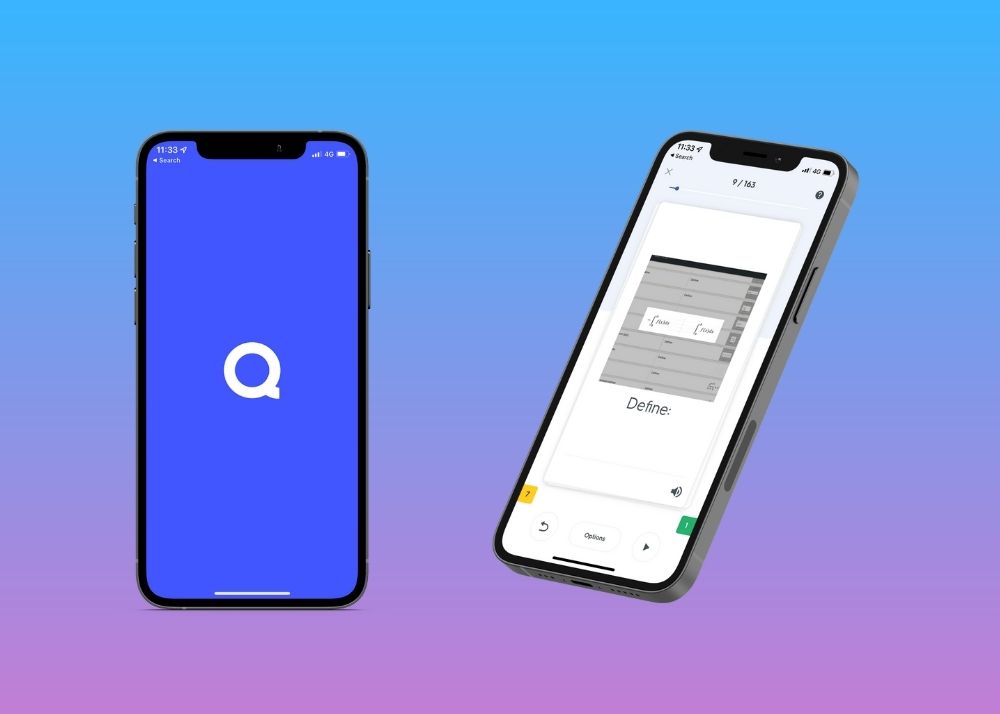 Quizlet makes physical flashcards a thing of the past. It's a simple flashcard tool that uses spaced repetition to help you learn. 
You can freely access millions of pre-made flashcard sets and practice just about any topic — from medieval history to intermediate Italian.
Better still, you can make your own flashcard sets and carry them around with you on your phone, or use them on your laptop!
✅  What we loved: 
Different learning modes make sure you never get bored
Quizlet Live helps you study through interactive games with other group members
Can share your flashcards with friends or among groups
❌  What could be improved:
The free version is ad-supported, which can make it difficult to concentrate
No guarantee that user-uploaded flashcard sets are accurate
2. Grammarly: Professional Writing in an App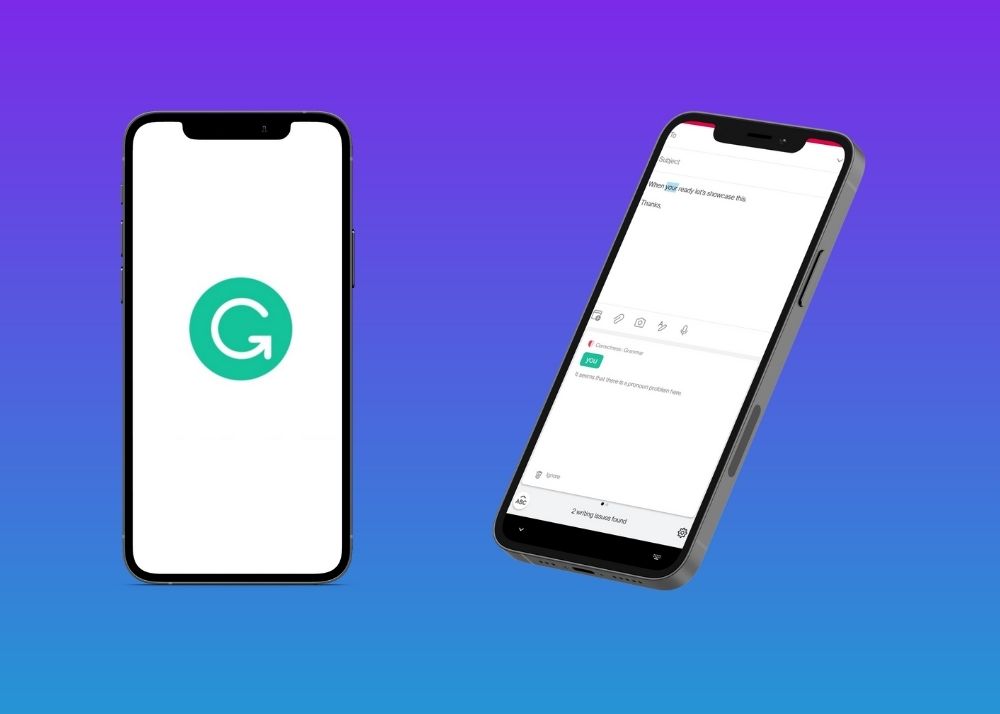 You've crafted the perfect essay or research paper, handed it in to your professor, and received it back, only to find spelling errors, misplaced punctuation, and awkward sentences galore.
This is where Grammarly can help. This online proofreading tool checks your hard work for typos, readability, and makes valuable suggestions for how you can improve. You can even use this study app for error-free blogs, presentations, or emails.
✅  What we loved: 
Detects plagiarism and provides information about the original source

 

Makes you a better writer by including easy explanations of your mistakes 

Handy browser extension checks what you're writing online
❌  What could be improved:
Not accessible offline 
Often doesn't understand technical or science jargon
Premium version can be pricey
3. Scribd: Thousands of Books in a Single App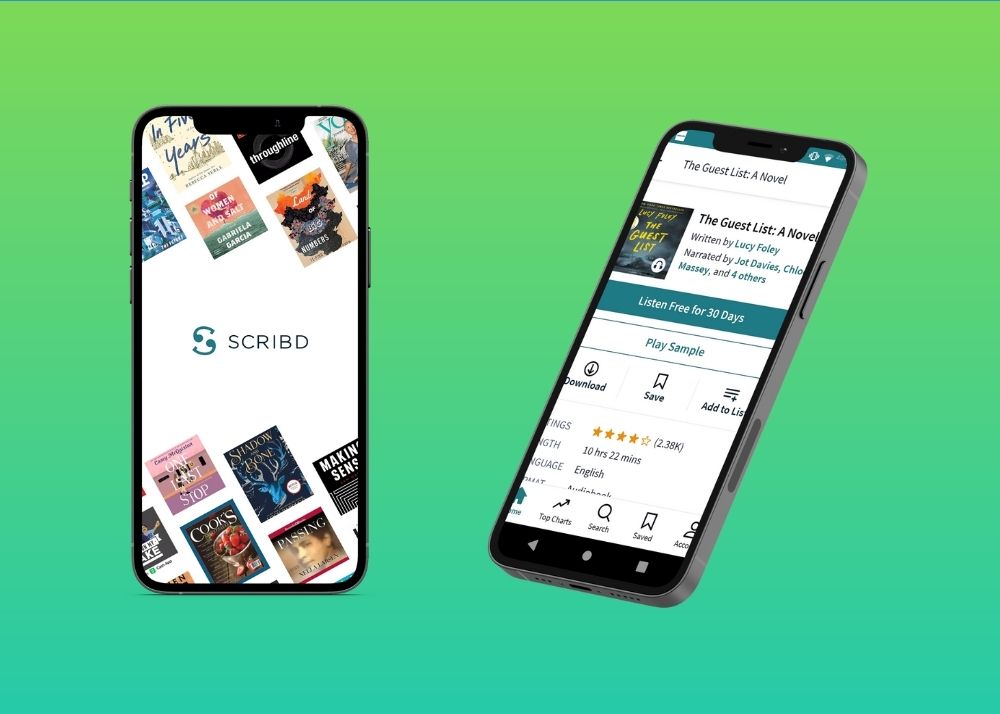 Scribd is the "Netflix of books." It is a digital library where subscribers can read ebooks, articles, and listen to audiobooks.
You also have access to millions of user-uploaded documents to help you with your studies.
Need a pricey textbook? Check Scribd first to see if another friendly user has already uploaded it for you to view for free!
✅  What we loved: 
Can download books to read while offline

Gives you access to high-end magazines, heaps of textbooks, audiobooks, and even sheet music for a monthly price

Audiobook addicts can set timers to stop

narration after the chosen time elapses
❌  What could be improved:
Popular books sometimes have restricted access

Some users report being charged after canceling their subscriptions

N

eed to provide credit card details, even for the free trial
4. Evernote: Study App for All Your College Notes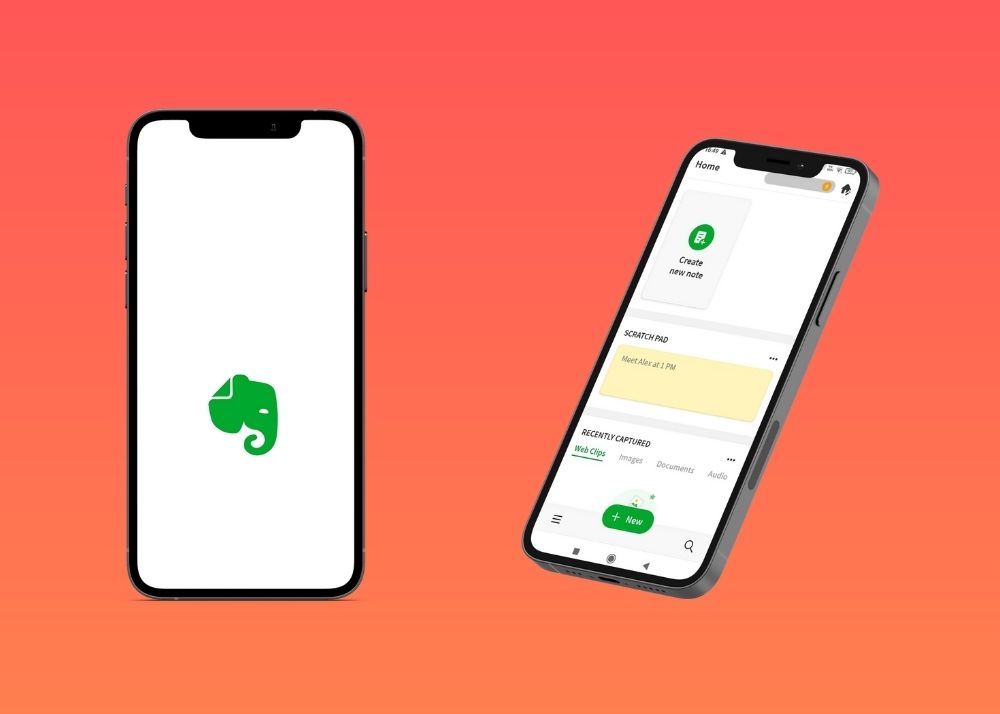 Did your friend miss a lecture and ask you for notes? You've got them covered. Evernote is the go-to app for note-taking and task management. 
This study app organizes your notes, to-do lists, and even audio in one place. 
Whether it's the link to a blog you read last night or a family recipe your mother shared with you, Evernote is useful to store literally anything you run the risk of forgetting. 
TIP: Use the audio recording feature to capture classroom lectures!
✅  What we loved: 
Supports images, drawings, and other attachments
Can share documents with team members who can contribute and edit
Syncs with your computer, smartphone, and tablet
❌  What could be improved:
No way to password protect your notes on the desktop version (although you can on your phone)
The app can be sluggish if you have a ton of notes, or when running it on older phones
5. Duolingo: The Easy Way to Learn Languages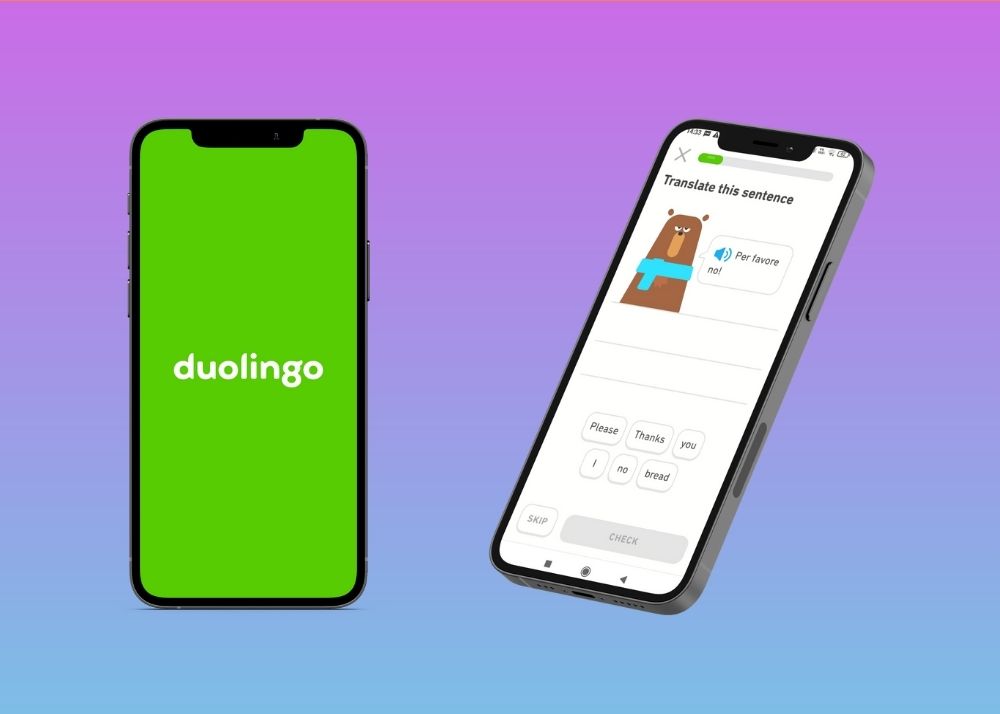 Couldn't get enough of your French classes in school? Wanted to learn Spanish after binging Money Heist? If you are intrigued by foreign cultures, you might consider learning a second language. 
Language skills look great on your resume, improve your professional prospects, and you can even flaunt a few lines from Dante or Baudelaire for your friends. 
Duolingo is a fun and interactive study app for language learning, which is why it's such a hit (or maybe a hoot — since their mascot is an owl 😉). 
✅  What we loved: 
Can set daily or weekly goals to help you achieve your language-learning targets
Mini-stories available in different languages to make the learning process more engaging
❌  What could be improved:
Speech recognition features are lacking
Grammar and vocabulary exercises are inadequate for advanced levels
6. Forest: Focus on Study With an App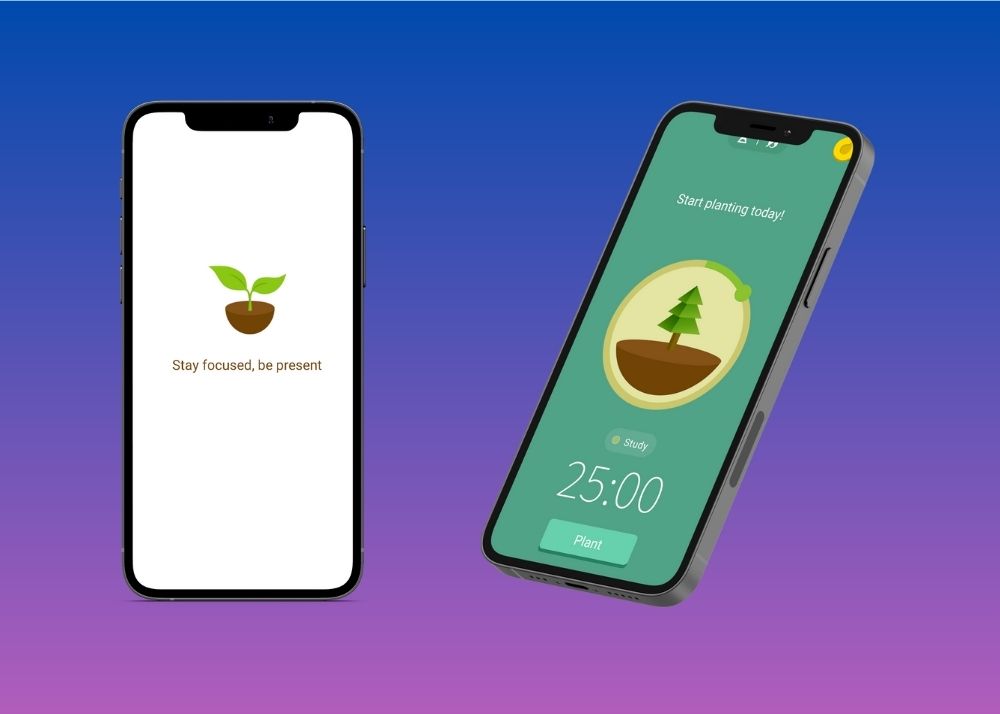 If you constantly find yourself reaching out for the cellphone while you have tonnes of college tasks to complete, it's time to download Forest. 
Forest is a time management app for anyone who struggles with procrastination.
Every time you need to focus on an essay, homework, or a lecture, you plant a 'seed.' The seed slowly grows into a tree as you work uninterrupted. 
In the meantime, if you touch your phone, the app reminds you to focus. 
✅  What we loved: 
Great way to unplug from your phone
Can track your focus with useful visual graphics
Forest partners with a tree-planting NGO so you can use your points to plant actual trees in African countries
❌  What could be improved:
The app isn't visible on the lock screen while running
Your trees can only grow if you keep the app constantly running in the background
7. Voice Notebook: A Record of Every Lecture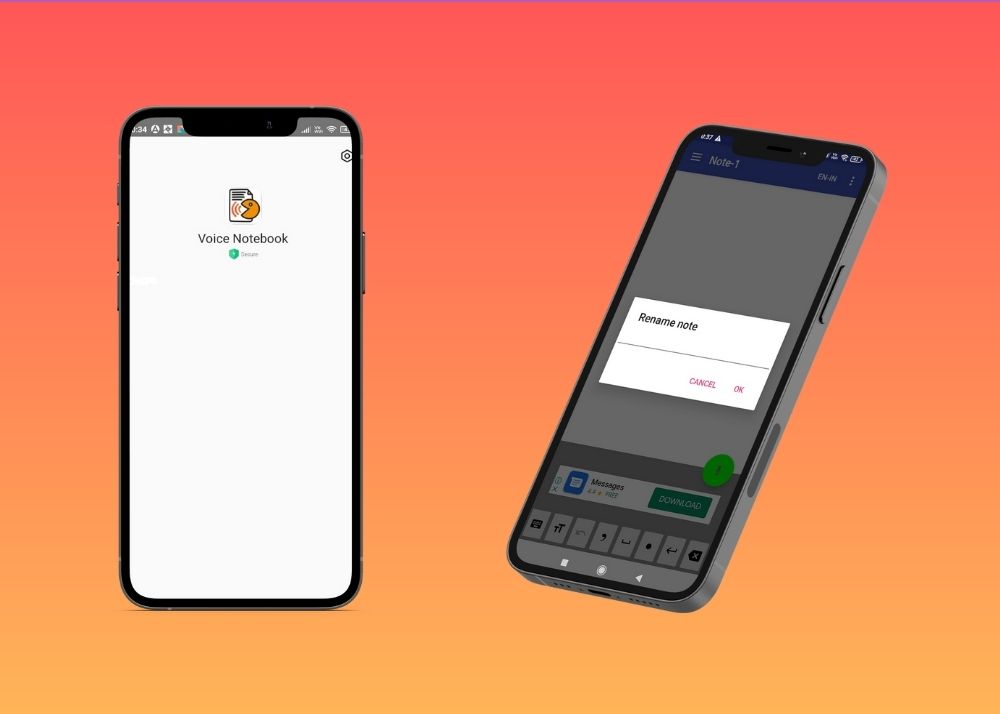 Fell asleep in the middle of a boring lecture? Voice Notebook has got your back.
The speech-to-text app lets you take voice notes and save them in a neat folder so you can replay them in your free time and stay on track with the rest of the class.
Voice Notebook recognizes five languages and also allows you to edit text without stopping dictation.
✅ What we loved:
Recognizes speech in both online and offline modes
Save notes on cloud and share them with friends
❌ What could be improved:
The free version supports ads
8. MindMeister: A Visual Learner's Favorite Study App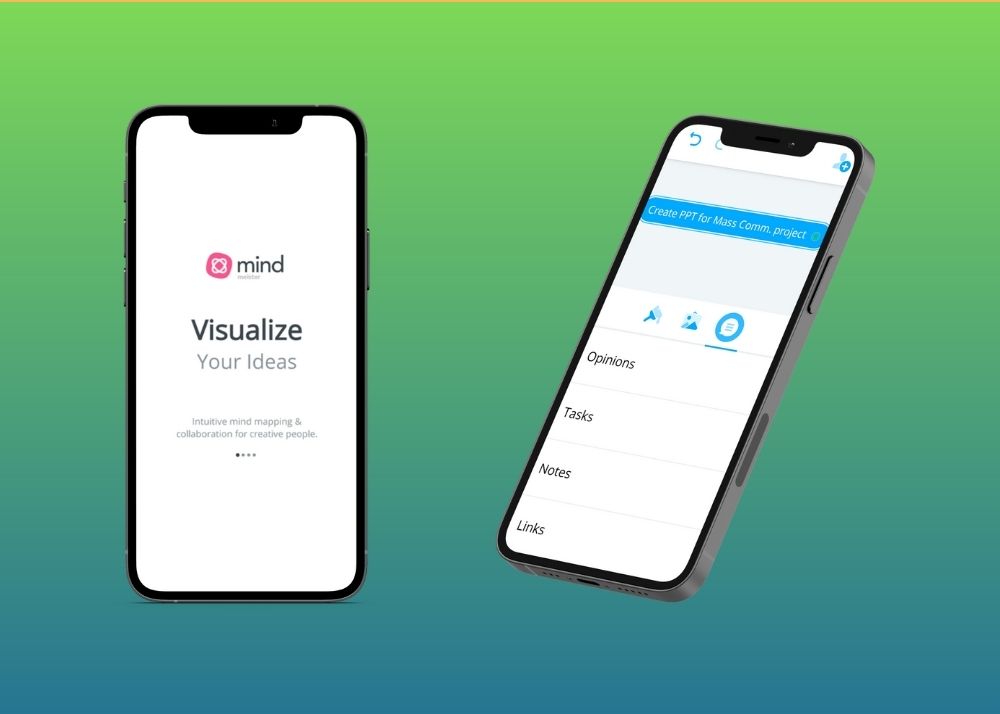 MindMeister is a mind mapping tool that allows individuals and groups to capture and share ideas. 
Whether you're working on a group project or planning a trip with friends, this app lets you brainstorm, take notes, video call (through the integrated live chat), and execute other online tasks. 
✅  What we loved: 
Customize maps with colors, themes, styles, and formats
Documents are hosted on cloud so you can access them safely across different devices 
❌  What could be improved:
The free plan has limited features
Users might struggle with large and complex maps
9. Mathway: For Math and Science Students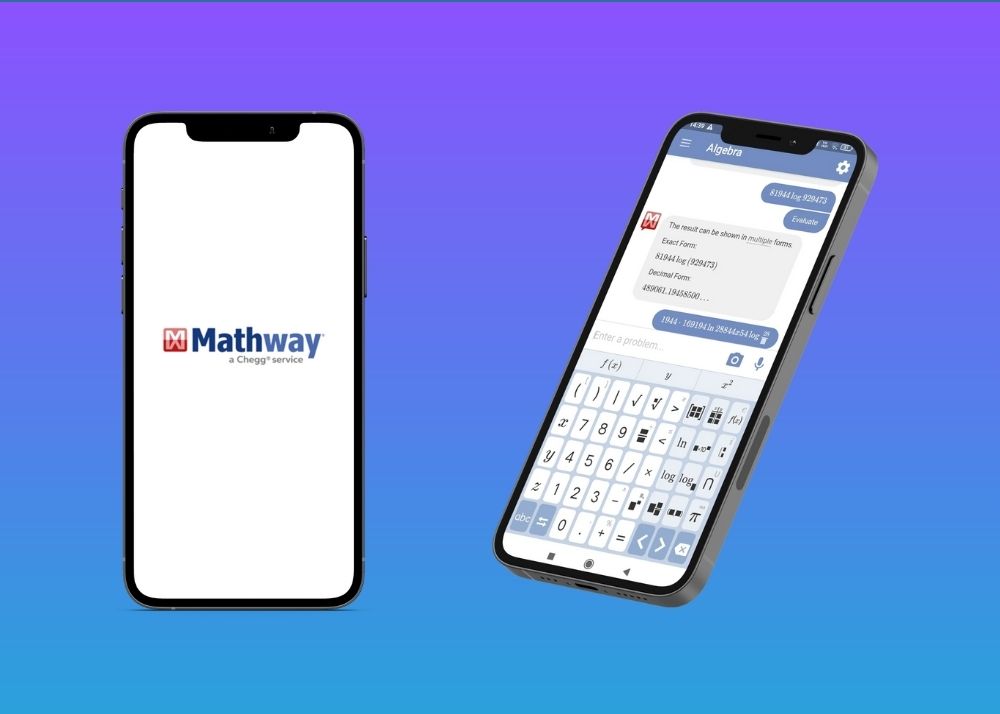 Why buy a fancy scientific calculator if you can just use your phone? Mathway is a full-featured calculator that can help you solve complex mathematical problems. 
This study app covers advanced fields including algebra, trigonometry, and statistics — now that's something your standard phone calculator won't do!
✅  What we loved: 
The app has an easy-to-use touchpad
The in-built glossary has hundreds of math concepts, definitions, and formulas
If you're still having problems, the app allows you to chat with experts
❌  What could be improved:
The app can't solve word problems
The interface is suited for smartphones which means some of the features might not work well on tablets and other devices
10. Todoist: Keep Track of Your College Life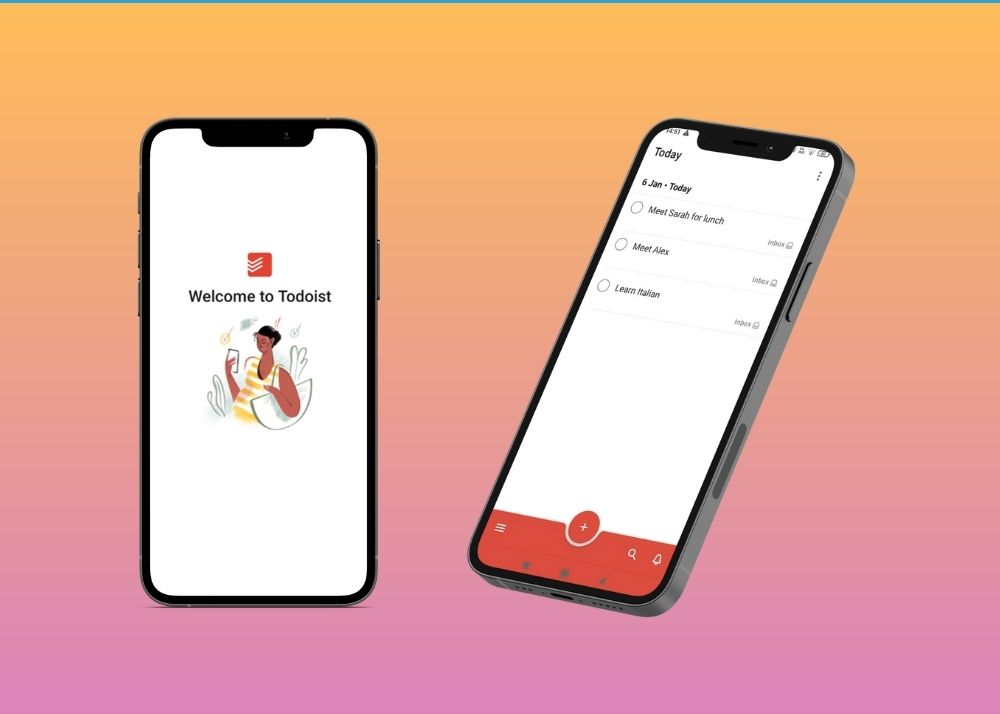 Life's smoother if you have a plan but that's not always the case. There are days when you have piles of tasks and you wish you had someone to organize your schedules and deadlines.
Todoist will do all that and much more — for free. With this work management tool, it's easy to create projects, labels, and tasks.
Even better, this app will keep you on task by sending notifications of all your pending activities.
✅  What we loved: 
Add emails directly to your list of tasks
Use Siri, Google, or Alexa to set due dates or new tasks
Customize your weekly or monthly goals and turn on Vacation Mode if you want to disconnect 
❌  What could be improved:
The free version doesn't include reminders which makes it easier to miss deadlines unless you get an upgrade
The app doesn't have time-tracking features to check how long you're spending on each task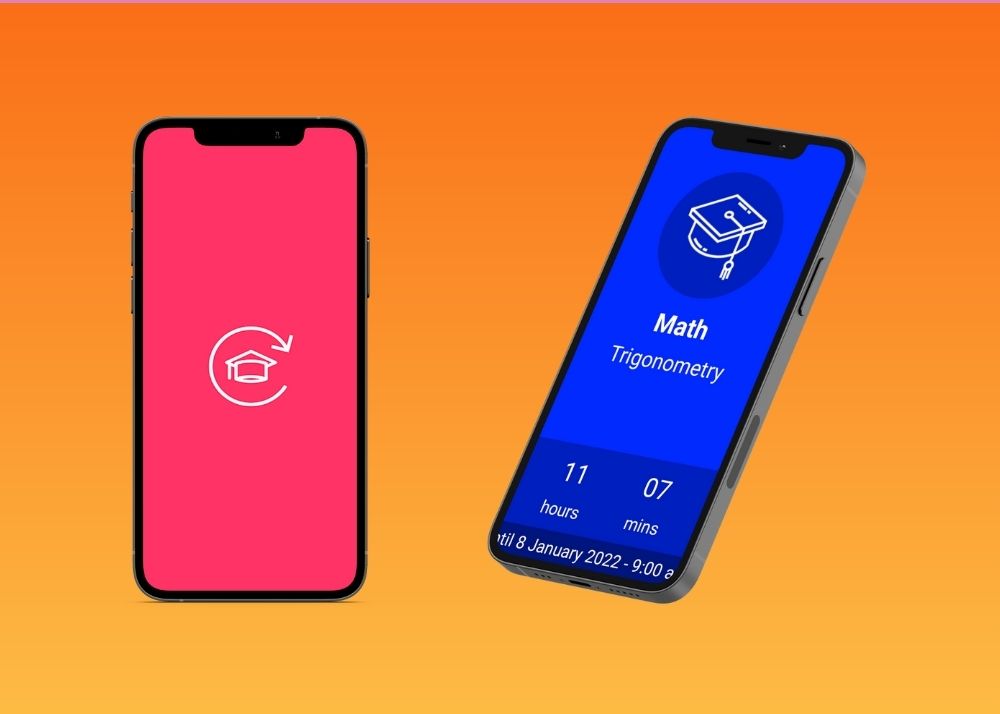 Test anxiety is a real thing. To make sure you're not overwhelmed before an exam, use this app to keep track of all your test dates and deadlines. 
With Exam Countdown Lite, you keep all of those tricky dates in one place. The study app also gives you regular notifications so that you stay focused on your goals.
✅  What we loved: 
Color code your tests and add visually-appealing icons to make each one distinguishable
Add notes about assessments to remember the important details 
❌  What could be improved:
You cannot customize alerts
Ads in the free version can affect user experience 
12. Notion: All Your Study Notes in One App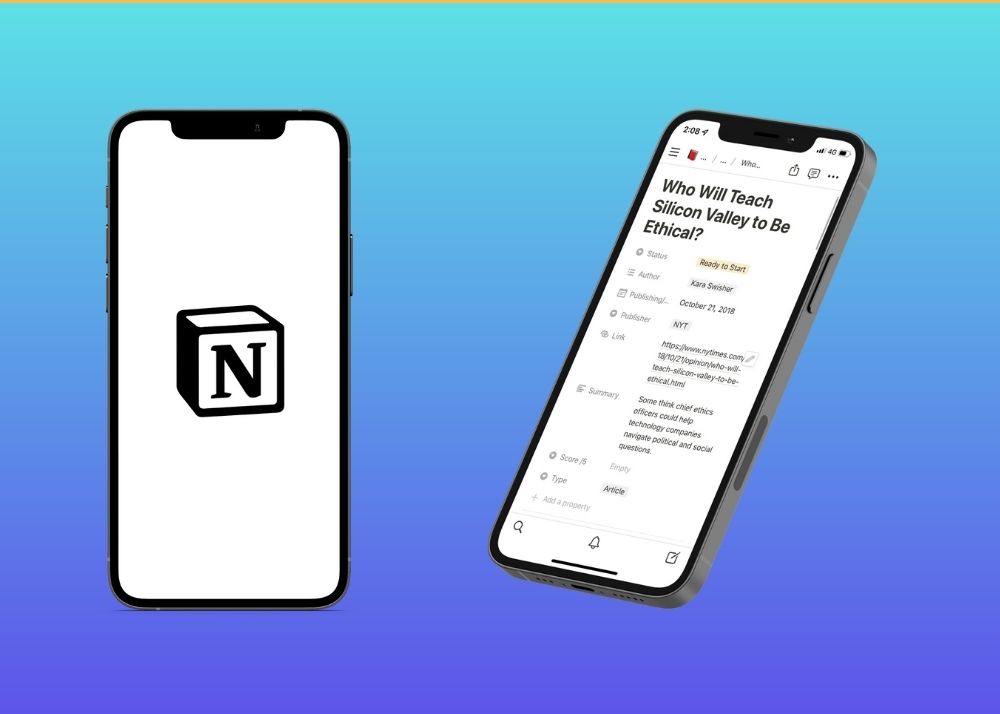 Need an app to keep track of every nitty-gritty of your academic life? Notion is an all-in-one workspace. 
The entire platform is structured into blocks that create and customize weekly agendas, projects, and class schedules.
Don't feel like building your own? Use one of the thousands of templates found online!
✅  What we loved: 
Clean, simple, but modern feel
Endlessly customizable   
Collaborate with team members and work on assignments in real-time
❌  What could be improved:
Plenty of features and uses can be overwhelming to new users 
No proper offline feature
13. ScannerPro: Full-Fledged Scanner in Your Pocket
ScannerPro lets you turn your phone into a real scanner — with no bulk! 
This is incredibly useful for when you want to avoid carrying your books around. You can even scan study materials in the library without checking out all the books. 
Once your texts are scanned, you can upload them directly to the cloud — a great way to go paperless.
✅  What we loved: 
The Optical Character Recognition feature lets you extract text from images
In-built image editor allows you to adjust image quality
❌  What could be improved:
Slow to scan lengthy documents
14. WiFi Finder: Never Be Disconnected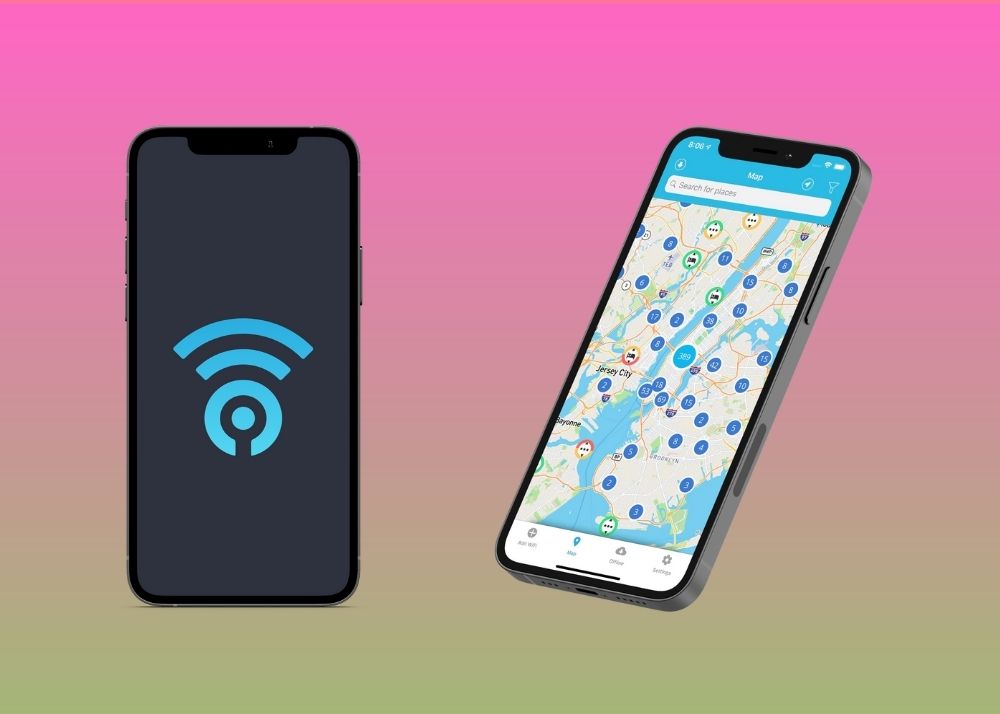 Bored with writing assignments in your dorm? We know finding free campus WiFi is the shackle that is holding you back. 
No more wandering around campus looking for a place to submit your trigonometry assignment!
With WiFi Finder, you can now look for free and paid WiFi hotspots in your area and finish your study tasks from a nearby park or coffee shop. 
✅  What we loved: 
Download maps for offline use 
Save addresses that you might need in the future
❌  What could be improved:
You need to pay to access maps offline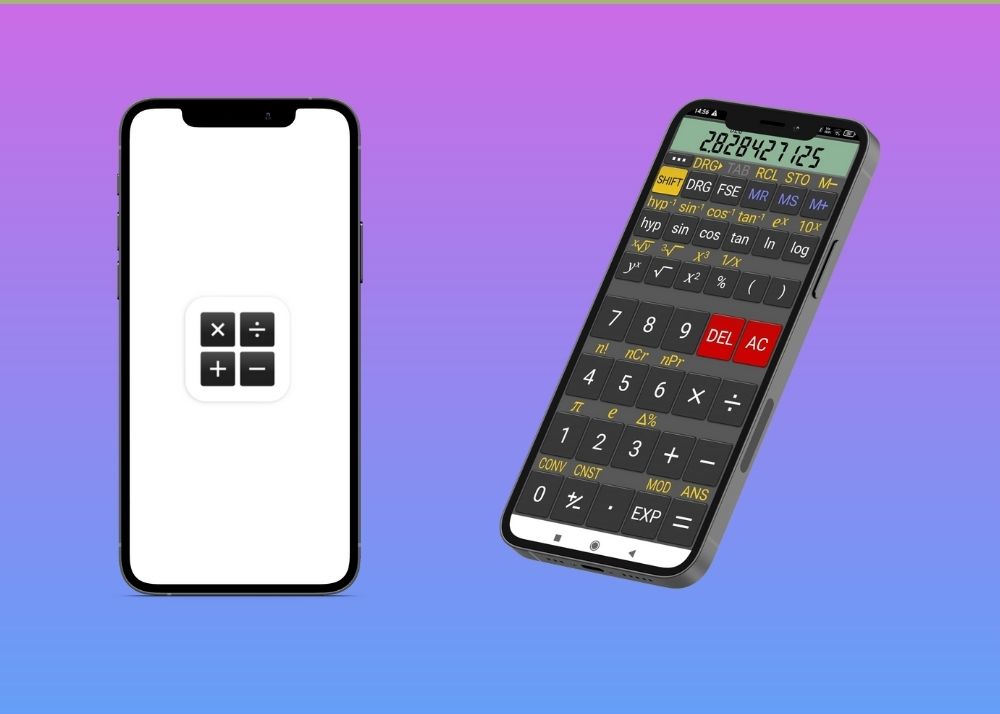 Forget spending money on expensive scientific calculators. This handy study app offers all the benefits of a scientific calculator, without having to buy one.
RealCalc has all kinds of traditional algebraic operations, unit conversions, percentages, and display modes. 
Want to go back to a previous calculus problem? The app's memory function also stores your results.
✅  What we loved: 
Convenient customization features make solving problems quicker 
Different layouts, including pocket, compact, or expanded depending on your device and preferences
❌  What could be improved:
16. DropBox: Your College Life on the Cloud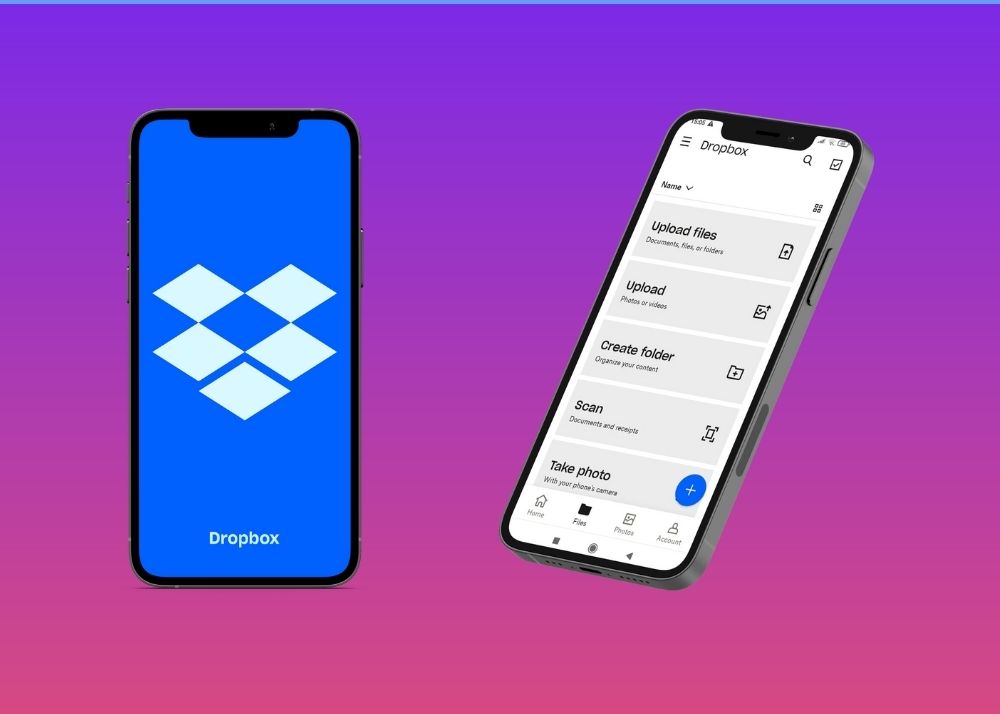 Being organized is a superpower (one that most students lack). One day you're downloading PDFs on your phone, on others you're writing your C++ project on your cousin's laptop. 
If you're looking for an app that keeps all your documents in one neat folder, then DropBox is the app for you. 
With the DropBox app, you can store and share files, scan documents using your phone's camera, and even work on your tasks offline. 
All you need to do is sign in using your email and password, or use a single sign-on with your Google or Apple account. 
✅  What we loved: 
Cloud-storage makes it an ideal platform to access your files from anywhere 
Password protect your files to ensure it isn't accessed by external users
❌ What could be improved:
Only 2 GB of storage for free users
17. Vocabulary.com: Talk the Talk With This Study App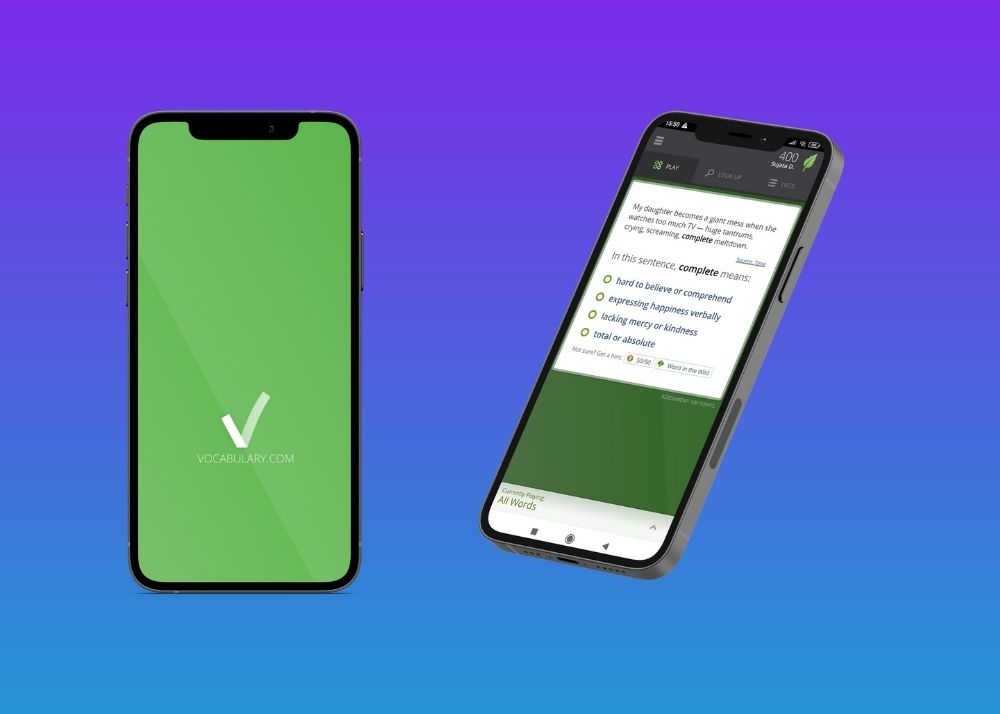 An average 20-year-old American knows 42,000 words. That might sound like a lot but once you start writing your Macbeth essay, you'll soon be looking for words to describe the three witches. 
Enter Vocabulary.com — an award-winning app that expands your vocabulary at lightning speed and helps you complete your essay well within time.
At once a learning tool and an addictive game, the app lets you create personalized word lists, answer multiple-choice vocabulary questions, and compete against Facebook friends to earn badges and rewards. 
Vocabulary.com claims to use sophisticated algorithms to pull out the "most essential English vocabulary words… that you need to succeed in an academic or business environment." 
✅  What we loved: 
Standardized test takers can take advantage of 350,000 ready-to-learn lists, speeches, breaking news
Ability to track progress by logging in to your account
❌  What could be improved:
The interface can be tricky for first-time users
---
College is tough. You need to be a multitasker to juggle late nights, internships, and extracurriculars. 
Whether you're a freshman or writing your final exams at the senior level, these 17 study apps will keep you on the fast track and help you bring your A-game to the table.
Best Apps for Studying: Frequently Asked Questions