With a job offer riding on your performance, knowing how to answer common job interview questions is a must. 
Think of a job interview as your best chance to land your dream role. 😉 It's where you finally get to show off the person behind your loaded resume and convince a potential employer that you would be the perfect addition to their company.
We've rounded up the most common job interview questions below, along with sample responses, so you can turn your upcoming job interview into an offer. 🎉
READ MORE: The 13 Top Jobs for College Graduates (and How to Get Hired!)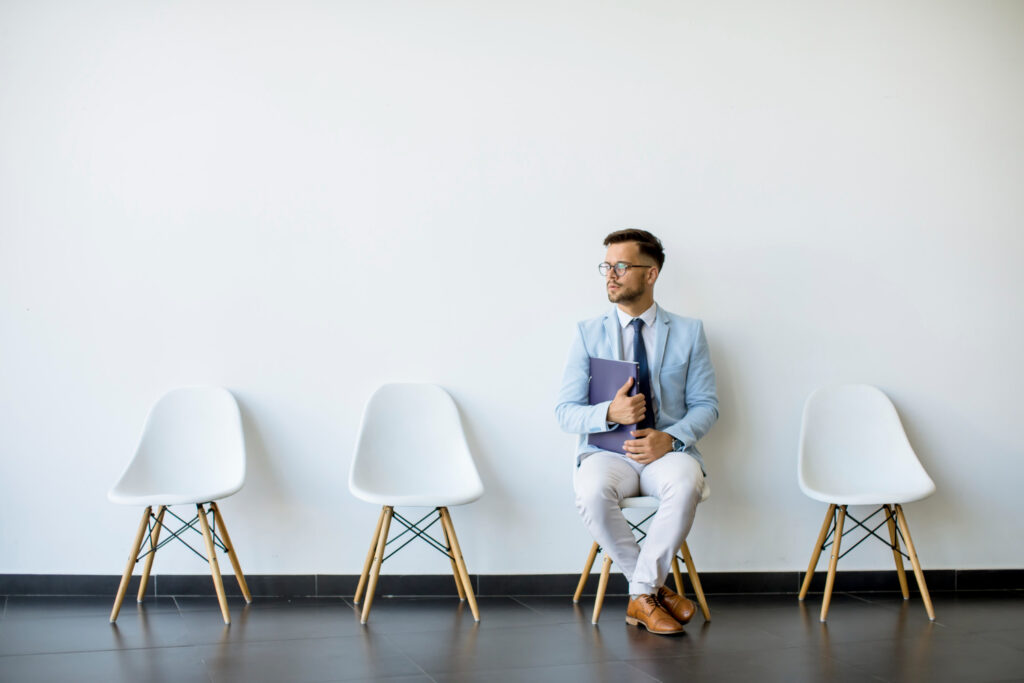 1. Can you tell me about yourself and your background?
For a job interview question so simple, finding the right answer can seem like child's play. 🧸 But before you start off listing your employment history or internship experience, it's important to know what this question really is: a pitch.
The interviewer wants to know your story, but they also want to know why you're an ideal candidate for the job. Some recruiters also use this question as an icebreaker to get the candidate comfortable before they get into the more difficult ones.
You can start with the catalyst that pushed you onto the career path you've chosen. If it's not riveting enough, talk about chosen experiences and successes relevant to the job description.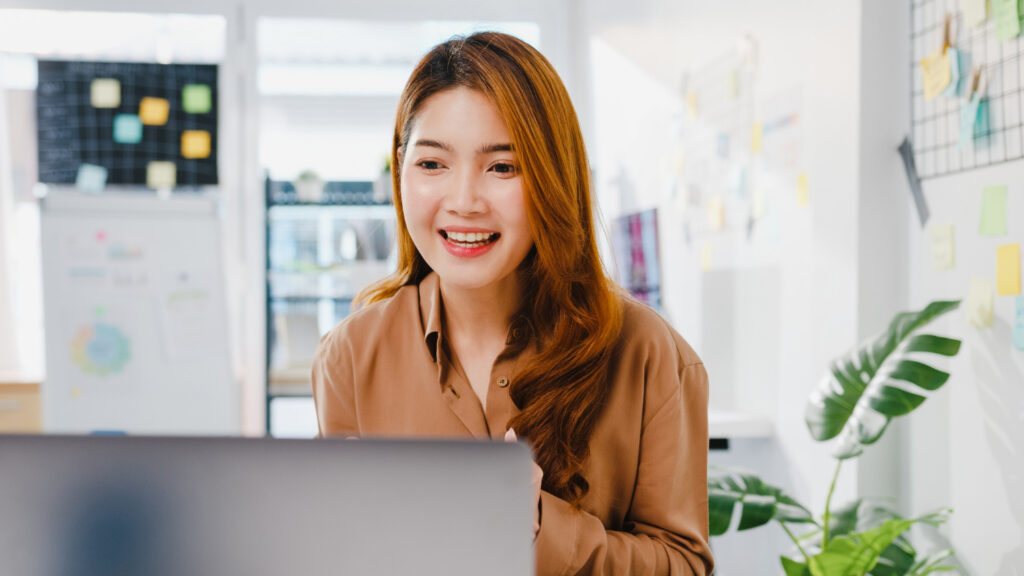 Weave these together alongside your education and other strengths that showcase your competency. Of course, support these claims with concrete examples, like managing a big project or measurably increasing customer satisfaction. 👌🏽
TIP: To make sure the information you're revealing is the most relevant to the job you're applying for, consider arranging your achievements, skills, and qualifications in the "present, past, and future" pattern. 
Start with a summary of your current job and passions and share how you got to where you are, including your education, past job experiences, internships, and volunteer work. Wrap it up by touching on your short- or long-term goals and how this job fits into your aspirations. 🤩
READ MORE: College Student Internships: The Complete 101 Guide
💬 Sample Answer:
"I am currently a social media specialist at [insert company name here]. It's been a dream job since I've always been interested in communication in all its forms. Being a Fine Arts graduate from [insert school name here], creating content that speaks to our clients and their customers comes as second nature. This ability has helped me succeed in many client presentations at work and I am eager to prove my value to your team."
2. Can you walk me through your resume?
You may be wondering, "how is this question different from the previous one?" 🤔 For starters, this job interview question prompts you to dive deeper into your career and how each position you've held makes you suited for the job available.
Make sure you don't mindlessly repeat everything in your resume like a robot. 🤖 To improve your chances, go through relevant experiences while mentioning special accomplishments, skills, or feedback necessary to the role.
READ MORE: 9 Ways College Students Can Make Their Resumes Stand Out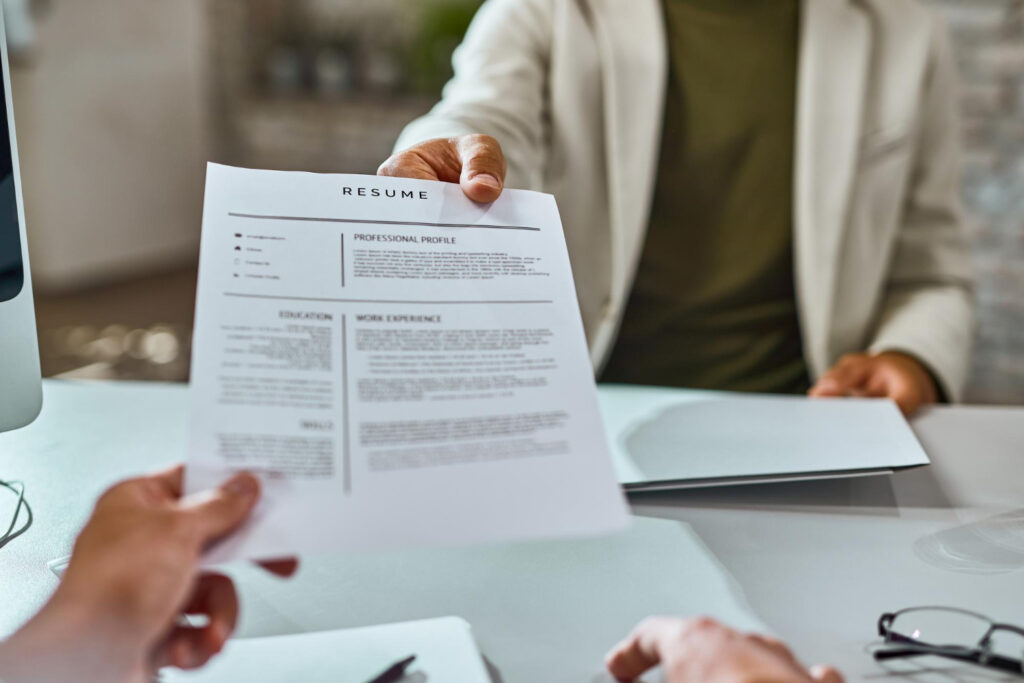 Since your career highlights must be featured, choose to group them either chronologically or by relevance. Regardless of what you go with, it's crucial to focus on significant tasks and wins that will help you get the role you're currently interviewing for. 
Also, emphasize the value you added to your past employers as you go over each section, such as increased revenue or improved employee performance, to show that you've helped the company (and yourself) grow. 🌱
Wrap up by sharing how previous jobs, student clubs, or extracurriculars gave you the skills necessary for the position. You could talk about how you have experience in organizing conferences, resolving team conflicts, or even learning how to self-manage because of your former roles.
TIP: Research the company and the job description beforehand to know what skills and experiences to highlight during your interview. 
💬 Sample Answer:
"I knew that digital marketing was the right profession for me, even as an undergraduate college student. I took advantage of special lectures about the field offered on campus, and the lessons I learned from industry experts have become the foundation for my career.
The most memorable experience for me would be when I trained under the social media department head of [insert company name here] for a year. I was directly responsible for creating website copy and social media posts that our brand released. Plus, I attended client pitch meetings and received several chances to present our ideas to them.
More than that, I learned how to organize large-scale events, whether online or in-person, thanks to my undergraduate student club. I was able to grow my communication skills since I was tasked with sourcing and connecting with prospective speakers. 
My time there added some impressive and relevant skills to my resume, including my ability to read trends, use new and traditional social media platforms, manage and communicate with respected experts, as well as build a strong network of clients and specialists."
3. Why was there a gap in your employment?
We're not gonna lie — this is an intimidating job interview question. 😬 But all you have to do to nail your response is be honest about that employment pause without delving into unnecessary or possibly personal information.
Perhaps you had to take care of your aging parents or deal with sudden health issues. A break in your career could also be because you were laid off and a recession made it tough for you to find another job. 
Whatever the reason, it's best to briefly explain how you found yourself in that situation to fill in the gaps. 😉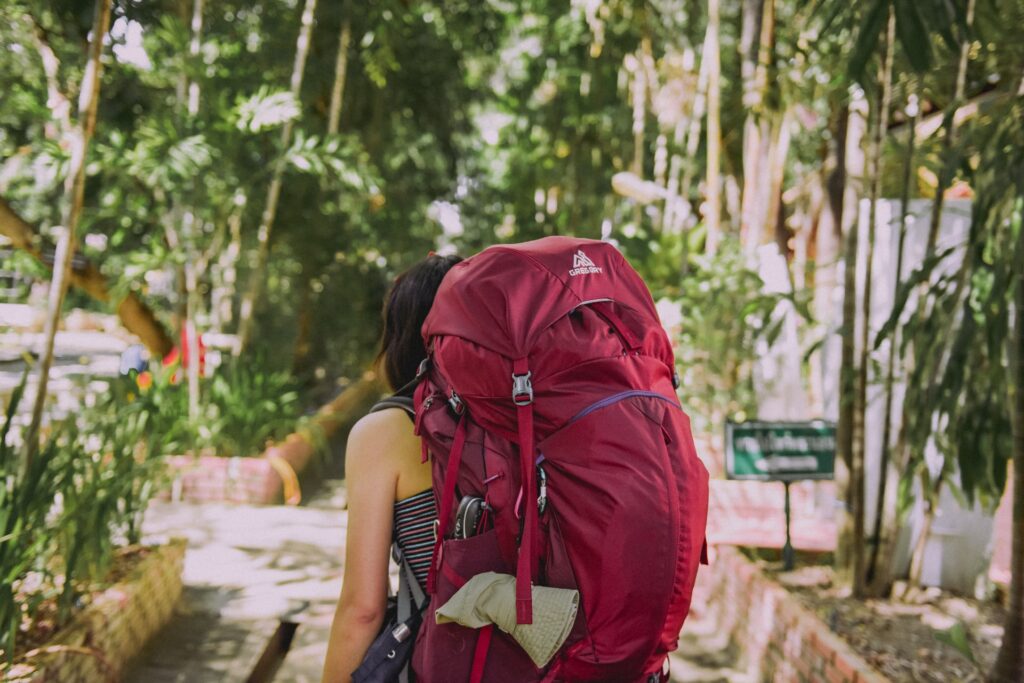 If you used the time away from work to gain new knowledge or skills, you can talk about how these can help you excel in the role you've applied for — whether that's volunteer work, reading up on the industry, or taking on freelance gigs that have prepared you for re-entering the workforce. 💼
TIP: If the conversation continues in a direction you are not comfortable with, you have the right to end it respectfully. You can do this by saying: "I would be more comfortable not to reveal any more details, but I am very interested in sharing my work experience, if that's alright?"
💬 Sample Answers:
"I worked at a corporation for a number of years in a position that was extremely difficult, and as you can see from my references, I excelled at it. However, the pandemic caused me to be let go from my position and the challenge of finding another job opened up some time to learn more about my trade. Now I feel more than ready to jump back into my career with renewed energy and focus and I feel this role is the ideal way to do that."
"My father's illness caused our family to experience hardship when I finished college. I took the year off to assist my mother in taking care of him, but I also worked a few part-time jobs online to cover expenses. Now that he's recovered, I've made the decision to go after my dreams, and I feel that joining your illustrious organization would be the first step."
4. Did you do anything in the last year to improve your knowledge?
Having a gap year or other break in your career can lead to follow-up job interview questions like this one. With all that time away from your career, it's natural for a potential employer to be curious about what you did during your break.
But before you scramble to join Coursera classes at the last minute, it's okay if you haven't dedicated your downtime to achieving work-related goals. 😮‍💨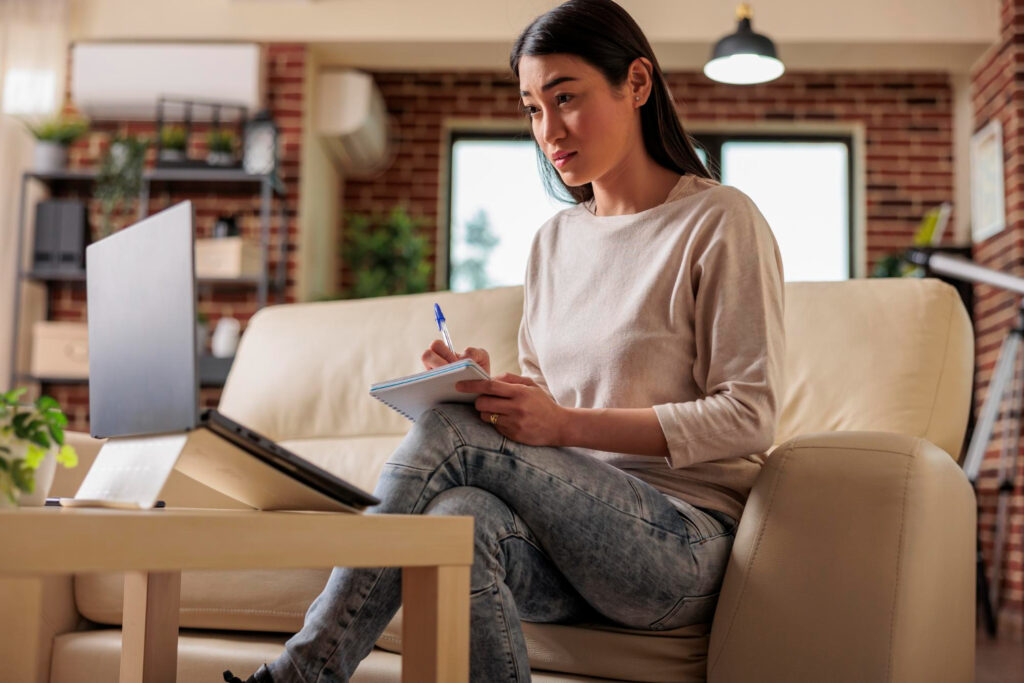 Whether you invested time in a personal hobby or focused on being there for your family, there are lessons here that you can share in your interview. 💯 What's important is that a potential employer sees your determination, willingness to improve, and passion for things that have value to you.
TIP: If the reason for your employment gap is a lack of success in the job market, avoid framing your response to this question negatively. Don't dwell on receiving rejections or unsuccessful interviews. Instead, say that you're still looking for a job that fits your skills and interests.
READ MORE: These Are the Skills You Need to Get a Job After College
💬 Sample Answer: 
"I had some extra time because being in lockdown meant that I didn't have to commute four hours each day. I started the habit of playing online escape rooms because I enjoy the challenge. I've improved my crisis management abilities by learning how to confront issues head-on and applying critical thinking to unravel one puzzle after another to succeed. Additionally, this enabled me to grow my teamwork skills as I cooperated with other individuals who joined me in the games."
5. Why are you leaving your current job?
This is another killer job interview question that can put your application in jeopardy if you're not careful with your answer. 😱
Interviewers want to know the circumstances behind you leaving your former company and how you'd handle these undesirable questions. This is one way to know if your values align with what the company wants in an employee.
While honesty is the best policy, frame your answers as nicely as possible. Stick with the facts, keep it short, and try to put a positive spin on your exit. 😅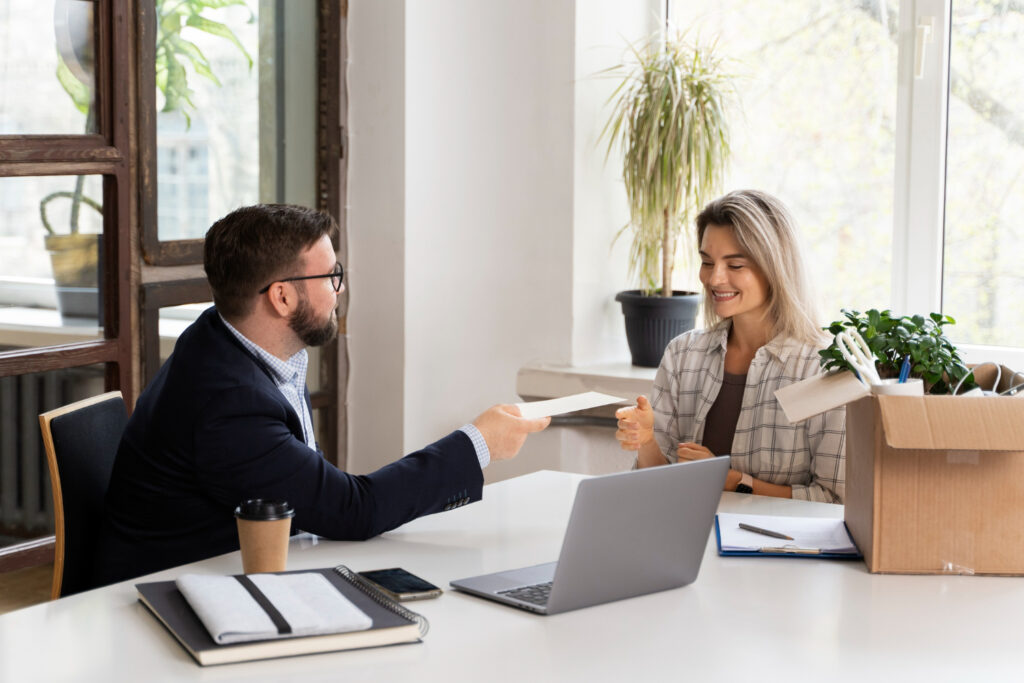 Refrain from talking about bad company culture, bossy supervisors, or ineffective processes. If you do, that'll only make a potential employer think that you're going to do the same to them one day. 
Not sure how to turn this question into something good? 😩 Focus on how leaving your previous job allowed you to grow and offered you the chance to pursue something better aligned with your long-term goals. Talk about what you still want to achieve and learn, and how this move will be great for you and for the new company.
💬 Sample Answer:
"I learned how to become a better, more capable software engineer because of my role in the [insert company name here]. But it has come to a point where the current setup and internal opportunities don't match my expectations in the long run. Based on my research about the offered position in your company, I believe that it is a better fit for my skills and interests since your ongoing projects suggest an innovative and unorthodox stance on software development."
6. Why did you get fired?
Sharing why you were let go from a job can also put you in a sticky situation with a potential employer, especially if your exit was not under the best circumstances. 🥴 After all, who would want to shine a spotlight on their poor performance or mistakes?
Of course, employers want to know the circumstances of your dismissal. Is it because of poor behaviors and actions or an operations overhaul? Your answer could ruin your chances or get you closer to the job. 🙃
Keep the answer to this job interview question short and sweet. You can scrap the lengthy explanations and extra details in favor of demonstrating that your termination has led to more positive outcomes, like learning to be accountable and experiencing professional growth. 📈
Avoid beating around the bush. Briefly touch on the aspects of the job that may have caused the termination, like clashing personalities or work styles.
TIP: ​​Since this topic is uncomfortable and awkward, practice your response as much as you can until you overcome your embarrassment or unease. 😳
💬 Sample Answer:
"It was time to leave the company because the creative differences between my boss and I have steadily been growing. It was an amicable split and I believe that moving on to a new role can be mutually beneficial for us. Now, I am available, motivated, and ready to contribute to your team."
7. How did you hear about this position?
Aside from uncovering any internal connections you could have inside the company, employers ask this job interview question to figure out how motivated or passionate you are about them. ❤️‍🔥
One thing you need to do is show your excitement and interest in the company. If you have always wanted to work for them, mention how you consistently checked their website or social media pages to see if there was a job opening that matched your skillset.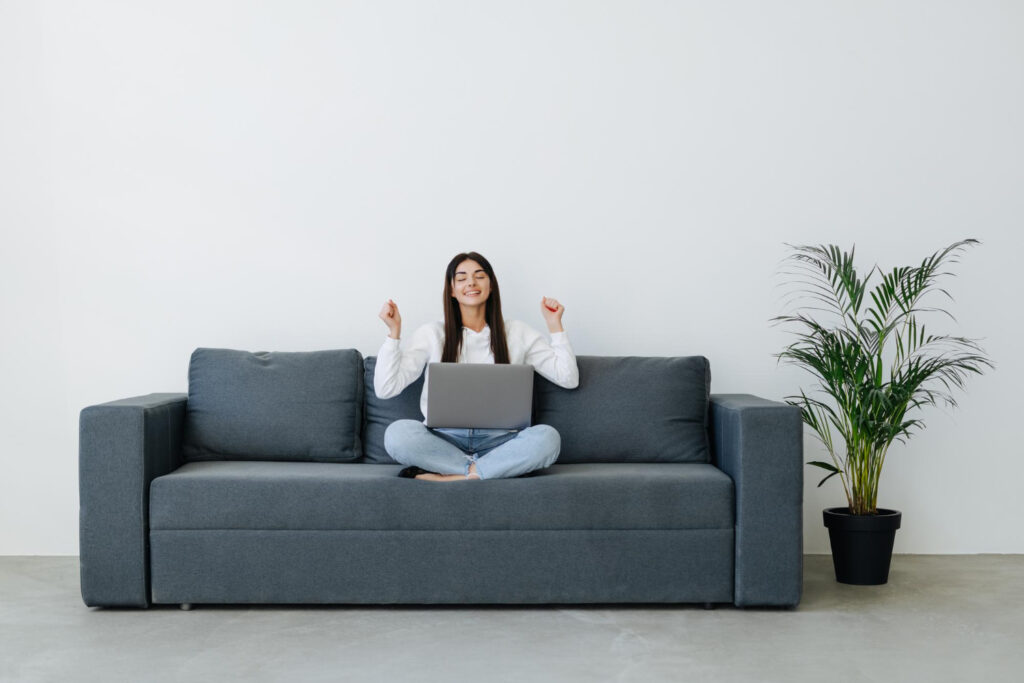 If the tip came from a friend who works at the company, share their name as it could be advantageous. 🤩 Interviewers might pull them aside later on to ask about your skills and personality. Plus, having someone to back up your application can increase your credibility (and make you stand out if there are a lot of applicants). 
If you found out about the job from a career site, specify which platform you found it from and immediately discuss what drew you to the role. Remember to quote certain sections from the job description to authenticate your statements. 🔍
💬 Sample Answer:
"I've followed your page on LinkedIn for quite some time, and I sent in my application as soon as I saw the job opening posted there. Your collaborations with international tech giants have produced many mobile applications that inspired me to pursue a career in software development. I believe that I have the skills you're looking for, including a knack for innovative solutions and quick decision-making skills, and joining your team is a great next move for my career."
8. What interests you about this role?
Okay, hearing this job interview question means that it's go time. 💪🏼 Answering quickly and confidently shows your professionalism and preparation for the interview. 
Curious to know what your response should be? Well, a solid structure would cover these points:
What specific learnings, benefits, or tasks excite you?
How will the role help you advance your career?
How does the job fit into your future goals?
What makes you a good fit for this company or role?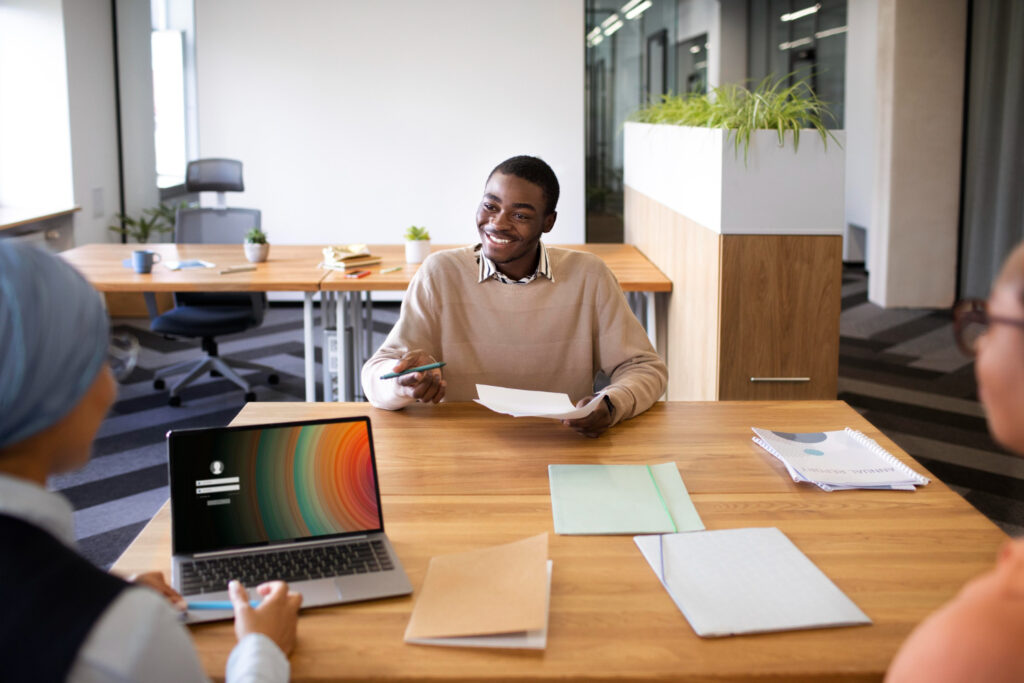 But first, you need to understand the duties tied to the role, which can be achieved when you review the job description. 👀 This will make it easier to compare their requirements to your skills and experiences, and quoting it can make your answer more genuine.
TIP: Check out a potential employer's website, social media platforms, or LinkedIn connections to learn more about them. This demonstrates an active interest that can make you more appealing to hiring managers.
💬 Sample Answer:
"I admire your school's goal of developing a holistic approach toward students with special needs. I'm excited to combine the strategies and tricks I've learned over the years with your school's system, especially since your methods have been highly regarded by the Office of Special Education Programs.
I've recently created a tutorial plan that helps parents continue the same quality education their child receives at school at home. I'm looking forward to further developing this plan in the next five years under your guidance, and hopefully see it become part of your system too." 
9. Why should we hire you? What sets you apart from other candidates?
Nowadays, good grades, an exhaustive extracurricular history, and relevant work experience are on almost every applicant's resume, meaning it's increasingly harder to stand out in the selection process. 😵‍💫
Since picking from an impressive candidate pool can be tricky for recruiters, you need to showcase what makes you unique. With this type of job interview question, avoid generic responses. 🙅🏻‍♂️ Be specific and to the point!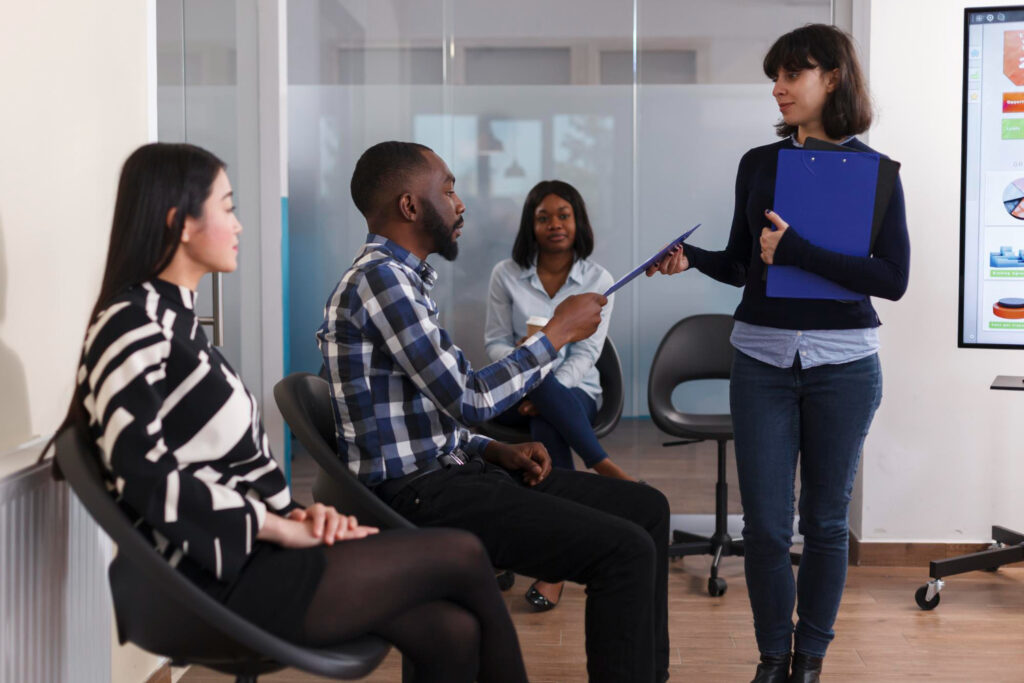 Are you fluent in Spanish or Mandarin? Proficient in a new top-of-the-line management or design software? Perhaps, you've honed your sharp business acumen by helping out in the family business?
Whatever it may be, don't forget to share past examples where your special talent added value to your team or solved a problem to further your case. 🗣 Remember to link it back to the job description where possible!
💬 Sample Answer:
"I read in the job description that you prefer a candidate who can oversee projects and that has extensive client management know-how. One piece of experience that sets me apart from other applicants would be my position as an account manager in a small startup. Our limited manpower enabled me to handle multiple accounts and face clients during meetings. As such, I believe I'd have a unique advantage in the role you're offering and would go through the onboarding process faster and easier than others."
10. Why do you want to work at this company?
At some point in your interview, you'll be asked why you're interested in joining their team. Your response to this job interview question will give employers insight into what you value and could motivate you along the way.
Beware of cookie-cutter answers that could work for any other company because you'll lose a crucial chance to leave a positive impression! 🫢 Instead, reference the organization's mission, vision, and culture and align these with your own goals and core values.
If you're unsure about what your core values are, consider these questions:
What kind of office culture do you prefer?
What qualities do you wish to develop in yourself professionally and personally?
What motivates you?
What do you look for in colleagues and supervisors?
What qualities do you need to achieve your future goals?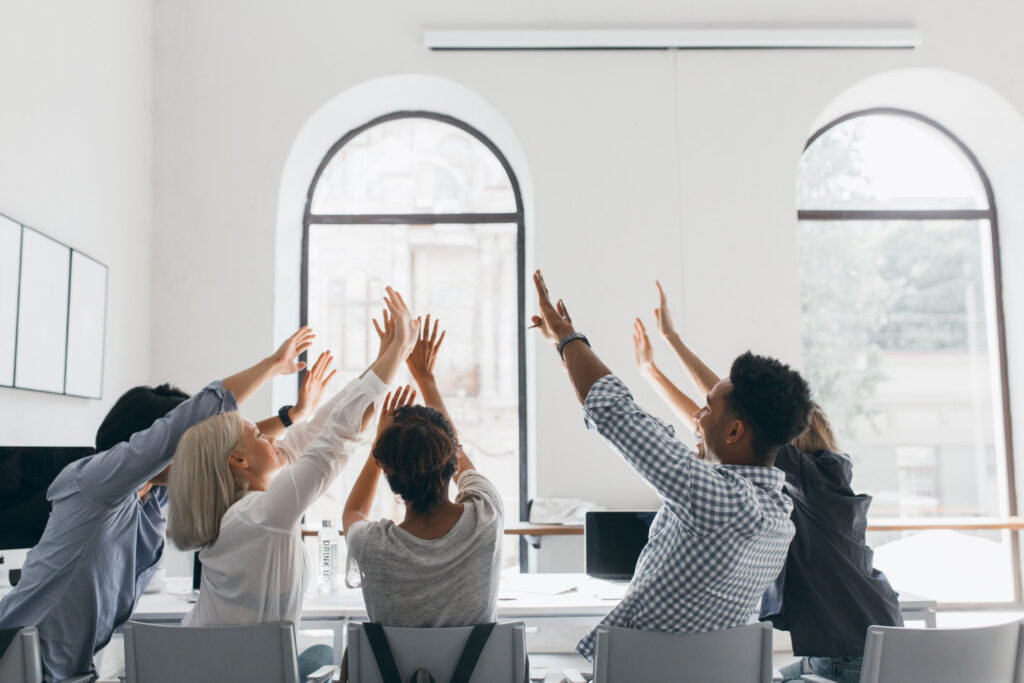 Do your research and prepare your talking points in advance. 🗒 Similar to the questions above, bring up specific parts of the job listing that fit into your career objectives or duties that highlight your skills.
TIP: Mention opportunities for future growth and how you can contribute to them in your answer, or share what's gotten you excited from the company's recent achievements and interactions with employees if applicable.
💬 Sample Answers:
"I've been working in the commercial advertising industry for more than three years, and it's been established that [insert company name here] is at the top of the game. I'm ready to work with the best in the business and hone my skills as an editorial photographer with a global company consistently ranked as one of the best places to work. I'm particularly excited that this role will allow me to work with various niches, such as fashion, lifestyle, and technology. My ultimate objective is to rise to a leadership position as an art director, and I know that this opportunity with you can make that goal a reality."
"I'm actually a loyal patron of your baked goods. More than the high-quality ingredients and the cutting-edge technology used to make your products, it's the unique yet consistent customer experience that keeps me coming back. I also read employee reviews on job sites and was impressed to see that almost all gave you good feedback. This means that your dedication isn't only for customers but for your employees as well. I would love to grow my career at a company that's passionate about both its products and people."
11. What can you bring to the company?
Many applicants fall into the trap of repeating their employment history when faced with this job interview question. 🔄 If you do, you've missed an opportunity to explain how your skills and experience are exactly what the company is looking for! 
To answer this question well, you should showcase a deep understanding of the organization's challenges or areas for improvement. 🧠 Pair this with a clear and coherent explanation of how your capabilities can yield possible solutions or new perspectives.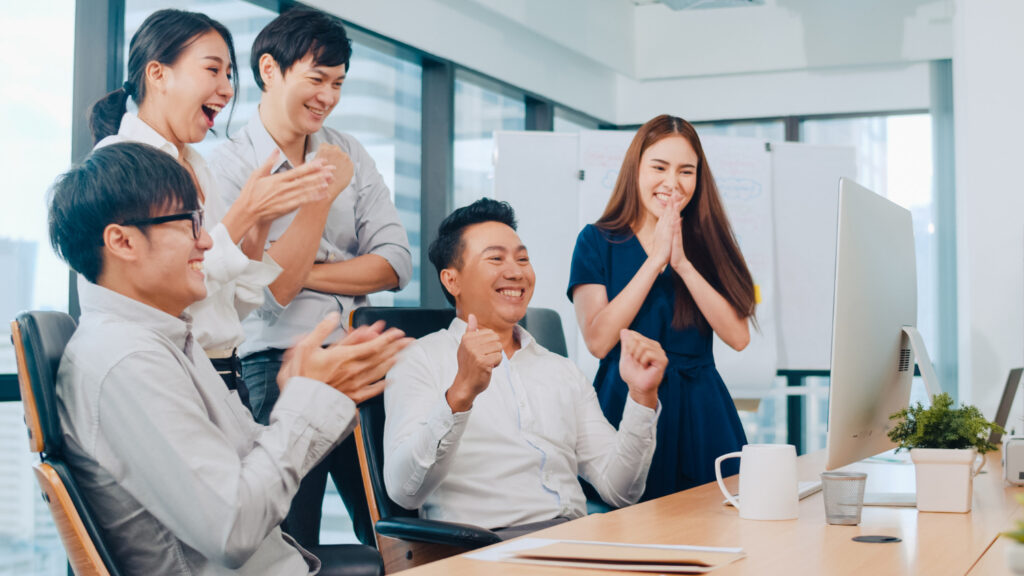 TIP: Practice a short pitch for your skills. Instead of saying "I excel at communication," go with an example like mentioning how you spearheaded an employer-employee forum dealing with conflict resolution.
Remember to also pay attention to your first-round interview (if there is one) since this is where employers can drop hints on what issues they are hiring new talent to address, such as outdated systems or underperforming departments. Tuck this information away to include in your second interview! 😉
💬 Sample Answer:
"I work extremely well under pressure because I love problem-solving, which I understand is a necessity for this managerial role. My time as a purchasing manager always required deciding which supplies to order with a tight deadline and a tighter budget, but I always came up with creative solutions that got the job done.
I will bring the same drive, inventiveness, and impact here at [insert company name here]. I take initiative and have been trained to resolve problems quickly while being supportive and open to collaboration. I can also offer strong development and communication skills, a sense of leadership, and direct experience with handling multiple projects and tasks."
12. What are your strengths?
This seems like a straightforward job interview question, right? People who want to hire you obviously need the rundown on the areas where you shine. ✨
But the trick to nailing this question well is balancing modesty with confidence! 👩🏻‍💼 Going too hard in either direction can make you appear cocky or leave the impression that you don't have much to offer.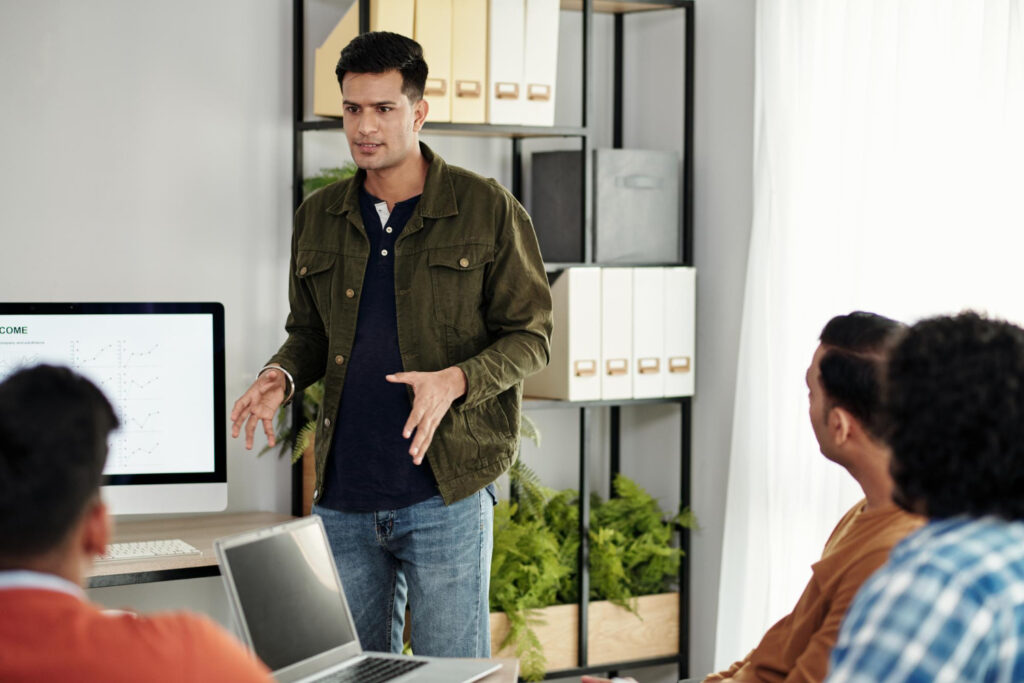 Of course, it's important to list strengths that are directly related to the job you are interviewing for and include the skills that set you apart from other applicants. 🏅
TIP: Prepare at least two strengths and rank them based on importance. This makes sure you will say the most important skills first in your interview. You should also use power words — verbs and adjectives that leave a stronger, more positive impression that make your pitch more convincing — like dedicated, focus/ed, genuine, reliable, and strategic.
💬 Sample Answer:
"My greatest strengths are my impeccable communication skills honed by my stint as a dedicated member of student government and other campus leadership positions. Additionally, I consider my adaptability and leadership skills to be first-rate because I've been consistently focused when it comes to developing student services and projects that answer current needs."
13. What do you consider to be your weaknesses?
Uh-oh! Talking about your weaknesses in an interview can certainly be a minefield. 💣 You could easily reveal a quality that casts doubt on your ability to do the job or to work well in a team. So, you need to tread carefully, which is why it's so important to prepare the perfect answer to this common job interview question. 
To do this, you should identify weaknesses that can still pose as strengths or mention skills that aren't necessary for the role (without veering totally off-topic). 🧐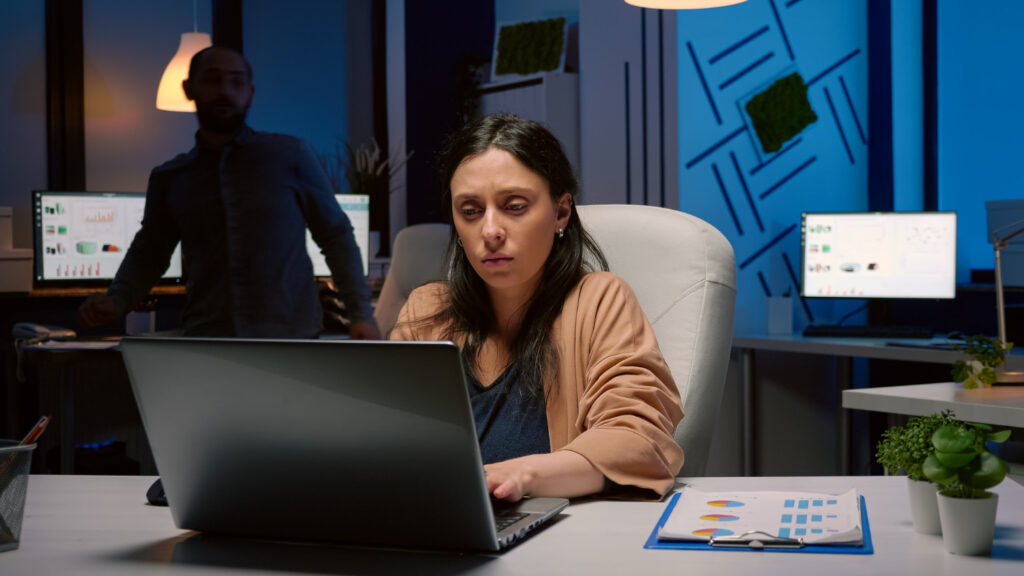 You can talk about struggling with asking for help from teammates, being too much of a perfectionist, needing more experience in certain areas, or stressing about deadlines. 
TIP: This is the part of the interview where you don't need to dwell. If you can only think of a few things to point out, that's okay!
But it doesn't have to end there! 👉🏼 You can also share skills you improved over the years and provide specific instances of when you realized this flaw and what steps you took to be better.
💬 Sample Answers:
"I strive for perfection to a fault. My constant need to review and polish every detail can be a draining process in the long run and could impact the team's schedule. I triple-check each item on the spreadsheet and find it hard to seek help from other people because they might mess it up. But I've since learned to successfully gauge which tasks require this level of attention and have become more open to collaboration."
"I think that I am too self-conscious and tend to shy away from tasks that require me to interact with other people, especially with accomplished clients or other people who have a higher position than me. I am actively trying to work on my confidence since I know that I am capable, and I will give my best in whatever task or project is handed to me." 
14. What are some positive things your last boss would say about you?
Since a fellow professional's insight holds huge weight in the eyes of potential employers, answer this job interview question with confidence and honesty (since verifying everything is only one phone call away). 📞
Positive traits that can work for this answer include your work ethic, trustworthiness, adaptability, dedication, and professionalism, which are important skills that likely haven't been explored much in your interview.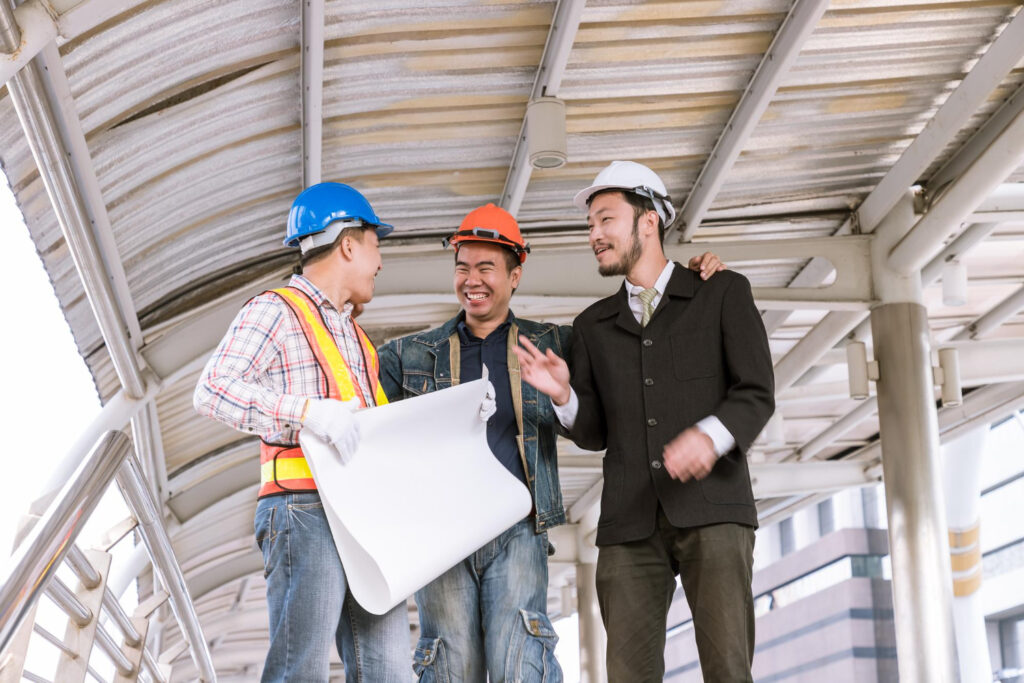 TIP: Reference an individual performance evaluation to substantiate your claims. If you can, make sure that your boss points toward work qualities and achievements that aren't found on your resume to paint a full picture of what you have to offer.
Being modest with these compliments can also leave a lasting impression. 😊 Give credit to those who helped you with some of your successes, such as colleagues or mentors.
💬 Sample Answers:
"My previous boss has been vocal about his appreciation for my enthusiasm, which is usually what he looks for from fresh graduates new to the profession. During my first month, I memorized all of the case studies and data needed for a new project so my team could save time by asking me for the information. My boss also liked that I was punctual because I was never late to work, nor missed a deadline."
"Our boss isn't vocal about his appreciation for the team and its members. But I believe that he is thankful that I can be trusted to execute day-to-day tasks without supervision and that I do what I can to make sure there is a positive mood inside the office."
15. What is your greatest achievement throughout your career?
Before you pick your proudest moment from your career to date, keep in mind that your answer to this job interview question should be relevant to the role you have applied for, even if there's a better accomplishment in your eyes. 🏆
Imagine saying that your biggest career win was writing the official script for a big-budget commercial shoot, but you're actually applying for a human resources role now. While impressive, this response might not improve your chances of landing the job.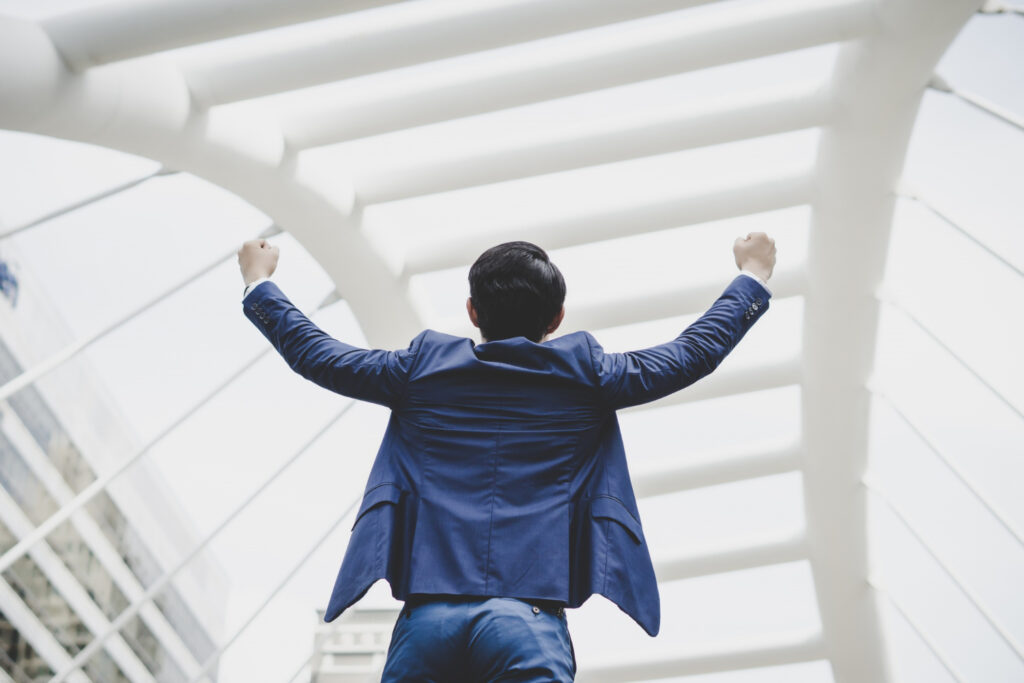 The response that employers are looking for should help them visualize you taking control of the position. 😲
TIP: Tell your achievements in a way that doesn't dwell on anyone's failures. Instead of emphasizing your partner's subpar client pitch or a colleague's computation error that almost cost your company millions, focus on how you used your expertise to turn things around.
A good strategy would be to use the STAR method — situation, task, action, and results  — as a template to structure your response. Provide details about the situation and task, describe what actions you took, and conclude your response with the outcome. 🌟 
This makes sure that you cover all the relevant points and touch on the things that interviewers want to hear.
💬 Sample Answer:
"Having only recently graduated from [insert school name here], my greatest achievement was what I managed to accomplish during my time as an undergraduate. Since my scholarship didn't fully cover my college expenses, I took on a part-time job to offset some of the costs.
There were many challenges with working the night shift at a coffee shop, only to get a few hours of sleep and then prepare for my 9 AM class. But through hard work, I found a system that helped me balance studying, working part-time, and even an internship to gain some experience in this industry.
There could be other impressive achievements out there, but I'm incredibly pleased to say that I haven't missed a deadline or failed a class. More importantly, I graduated with a 3.7 GPA."
16. Can you describe a time you went above and beyond at work?
Open-ended job interview questions like these give you the opportunity to reveal your personality, discipline, and work ethic. For this one, employers want to know how committed and willing you are to get the job done. 😤
The key is to not share an example of an achievement where you've simply done what was asked of you. 
More than putting in hours of overtime, you might have studied a new skill like digital marketing to benefit a project. Perhaps you went out of your way to make a positive impression on a client that scored your firm a big contract. 📁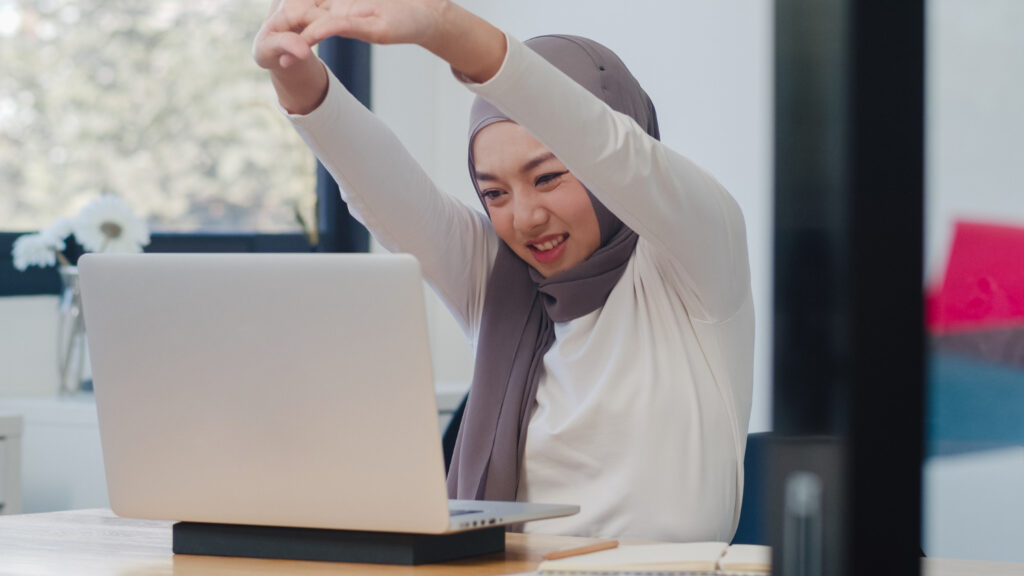 Whatever your answer, it's important to take the interviewer along the journey with you. Tell them the thought process behind your choices rather than assume they'll immediately know. 💭
💬 Sample Answer:
"As a part-time boutique associate during college, I made it my mission to always exceed the customer's expectations and ensure their satisfaction. Apart from always being kind and attentive, I'd anticipate what they need and curate outfits that I think would work based on what they took to the fitting room. I also took the time to set up an Instagram account to help promote the business."
17. How do you keep yourself organized when balancing multiple projects?
Being organized and on top of your priorities without needing supervision makes you an asset anywhere you'll go. 🗂
Questions about time management during job interviews are extremely common. Why? Because interviewers gain more understanding about you as a worker while giving you a chance to say your preferred time management methods.
So how should you best answer this question? An appropriate response should touch on different areas of time management. ⏳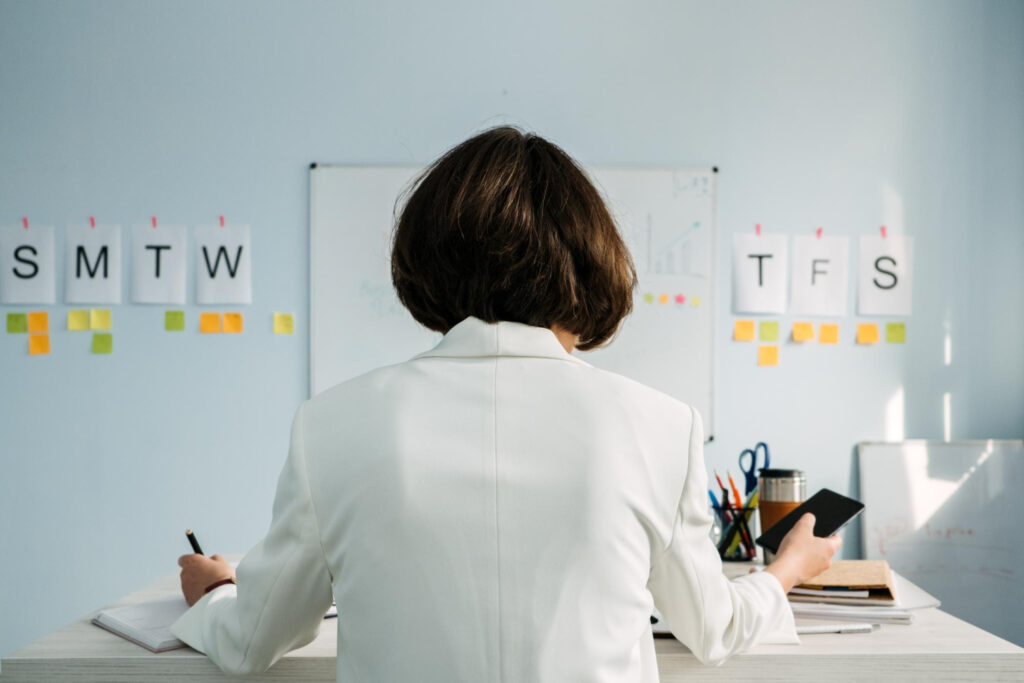 Share how you handle and schedule your daily workload, such as creating a to-do list every morning and categorizing your tasks based on importance and urgency. 
For long-term projects, discuss how you break down each undertaking into more feasible assignments. 📌 Talk about productivity techniques you believe in, like time blocking or the four-hour productivity rule, and how these help you structure your day.  
If you were part of a federal work-study program or took on part-time online jobs to pay the bills, sneak in some examples of how you juggled both school and employment.
TIP: Name the strategies you use to keep organized, whether big or small, including using project management software and calendars, or even outsourcing freelancers for menial tasks.
It's also perfectly fine to talk about moments when you've experienced distractions and scheduled interruptions. 📺 Since you're not a robot, employers would appreciate a real look into how you set boundaries or bounce back from disturbances.
READ MORE: 12 Best Ways to Manage Stress: A College Student's 101 Guide
💬 Sample Answer:
"At my current employment, I frequently juggle multiple assignments, switching between writing one article to another to meet deadlines. While I use our team's content management system, I also use the timeboxing technique, allocating a certain time for all tasks. It helps me focus and prioritize urgent and important tasks. Furthermore, I utilize Google Drive and Docs to organize my files, making it quick and easy to refer back to past articles that I wrote."
18. What type of work environment do you like best?
Are you more comfortable with a company that champions work-life balance? ⚖️ What about one that caters to personal expression and creativity rather than being conventional? 
One thing's for sure: your preferred environment should align with the workplace culture of the company you want to work at (give or take a few compromises). If it doesn't, it may not be the right long-term career move, even if the salary or prestige is tempting. 🤑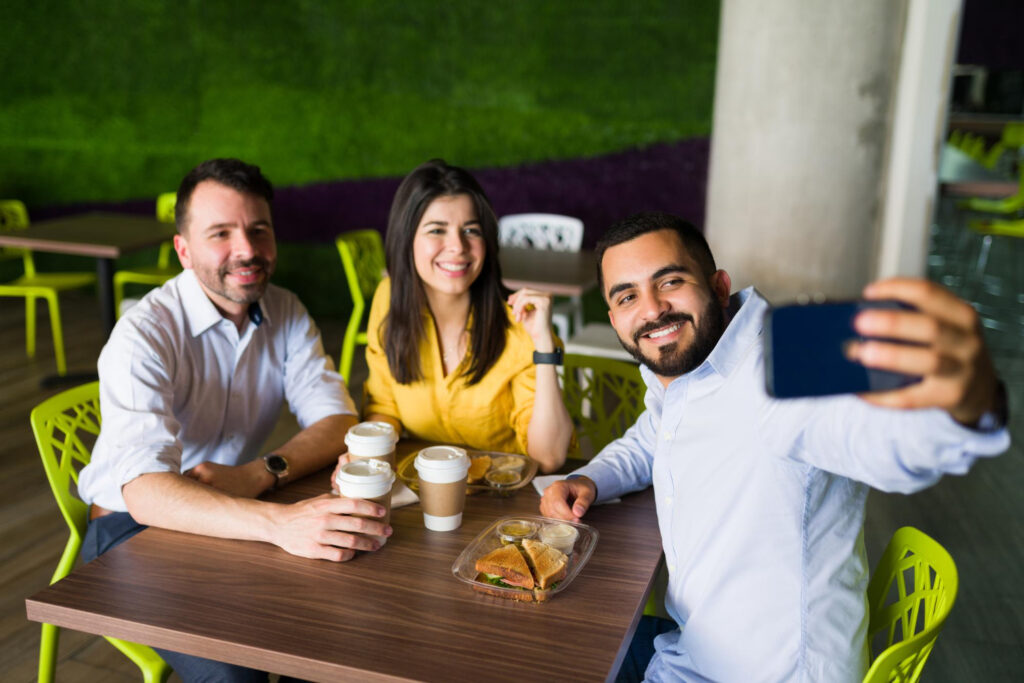 TIP: It's best to avoid criticizing a certain office culture. Instead, talk about how your preferred environment can bring you out of your shell or improve your growth as an employee.
Find out what you can about the organization and its culture through social media and its website. 🧑🏼‍💻 "About Us" sections or employee testimonies usually have the information you need and it could be a plus to use their terms in the interview. 
If something comes up in the interview that you don't necessarily like or believe in, focus on the brighter side for now. You can always politely decline an offer if what a recruiter reveals later on is a dealbreaker. 🤐
💬 Sample Answer:
"I've gathered from my past experiences that a superior who encourages a mentor-mentee relationship is the best work environment for me. I appreciate a manager who is a great resource of knowledge and willingly steps in whenever the team encounters an issue. Teamwork and highly collaborative colleagues are important factors for me because I love exchanging ideas and approaches with other people. 
I'm also looking for a workplace that gives workers the freedom to speak up about any improvements to the current processes, but ultimately, I am a person that's comfortable with change and can adapt to any existing work culture."
19. Could you describe your work style?
Asking job interview questions about your work style are a move to determine whether you're the right fit for the role, the team, and the company. 🫣
Interviewers want to picture what it'll look like as you carry out day-to-day tasks and how it will be working with someone with your preferences.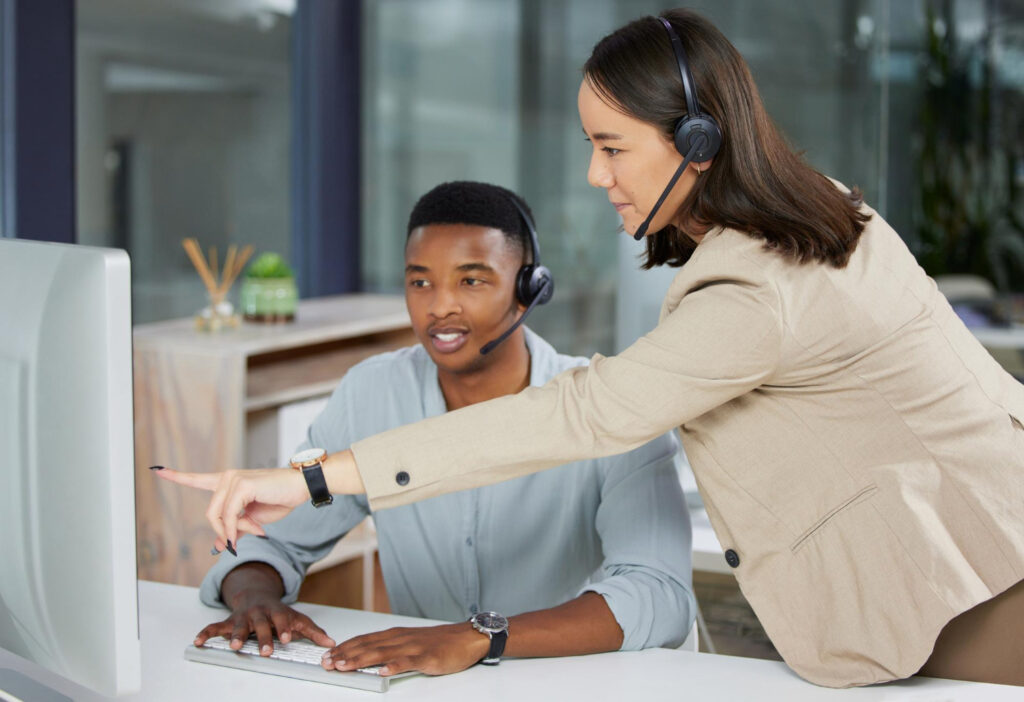 If you're not sure what to include in your answer, ask yourself: 
Do you thrive in a fast-paced or stressful environment?
Are you able to submit quality work despite urgent deadlines? 
Can you make quick decisions if necessary?
Are you a leader, a facilitator, or a follower?
Are you able to take on multiple projects at once or do you prefer a slow and steady workflow?
Do you prefer virtual conferences over face-to-face meetings? 
Are you open to weekly performance reviews or ops reports?  
But also remember to show your willingness to try different work styles for the sake of delivering the best results. 🤗
💬 Sample Answer:
"I am highly dependable and can adapt to any work style established at your company. While I prefer to work alone when it comes to certain tasks, I also enjoy being assigned to a team if the project calls for different skills and expertise. Last year, one of our biggest clients requested five brand campaigns to be delivered in under a week and it was a fantastic experience working with various departments to make it happen."
20. What are you passionate about?
Some interviewers use job interview questions to dig deep into your personal life to find out what fuels your passion, resulting in a more motivated you when it comes to your job. 
Why? Because in the eyes of employers, the perfect candidate would naturally be stoked by the responsibilities attributed to the role. Plus, it also offers a glimpse into your personality and work ethic. 🤘🏼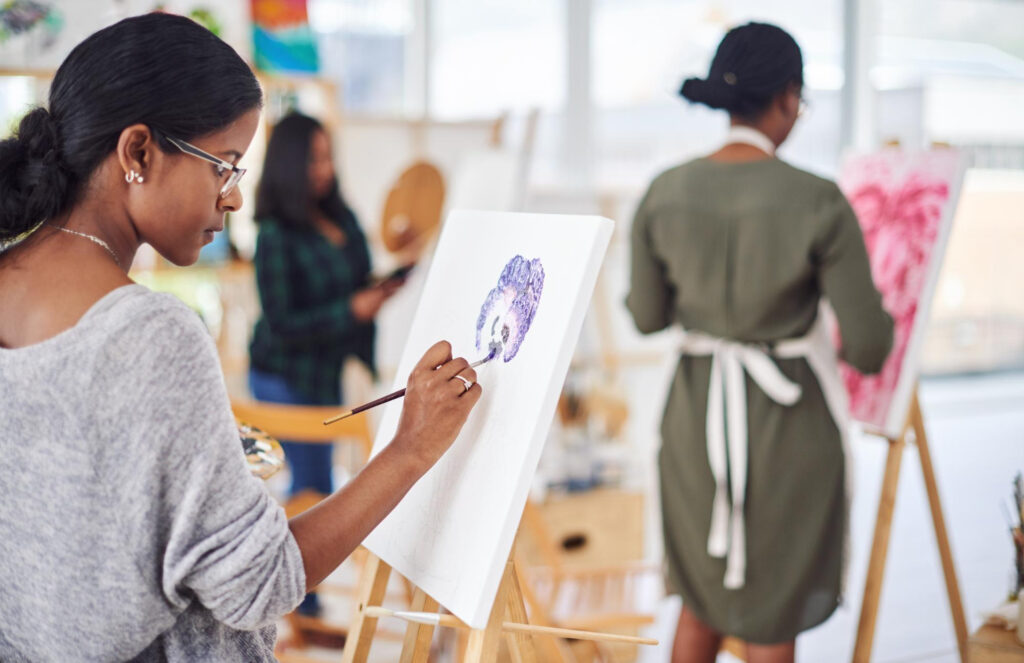 Try to align your answer to the work you'll do as much as possible, such as creating thought-provoking content as a graphic designer or building applications that make life easier as a web developer. 
But don't stress if the hobbies or projects that bring you joy aren't related to your 9-to-5 job, like doing your part to prevent climate change from happening by shrinking your carbon footprint. 🦶🏽
What matters is that you provide examples of how you pursue this passion and the ways in which it helps you become centered, fulfilled, and ready to work. 
💬 Sample Answer:
"Even though I studied biology and am applying to become a biological technician, my biggest passion is painting. I've always celebrated life and nature, and I love creating something beautiful from such inspirations. When the pressures of the job tend to be overwhelming, I bust out a canvas and get started with art. I believe having outlets like this helps me become more level-minded, patient, and keen on details which makes me an asset in the workplace."
21. Do you prefer working independently or in a team?
There's no right or wrong answer to this job interview interview question since different jobs require working alone, working with others or a delicate mix of the two.
Of course, the purpose of asking this is for the recruiter to know whether or not you're willing to be a team player or a self-motivated employee when needed. 🫱🏽‍🫲🏼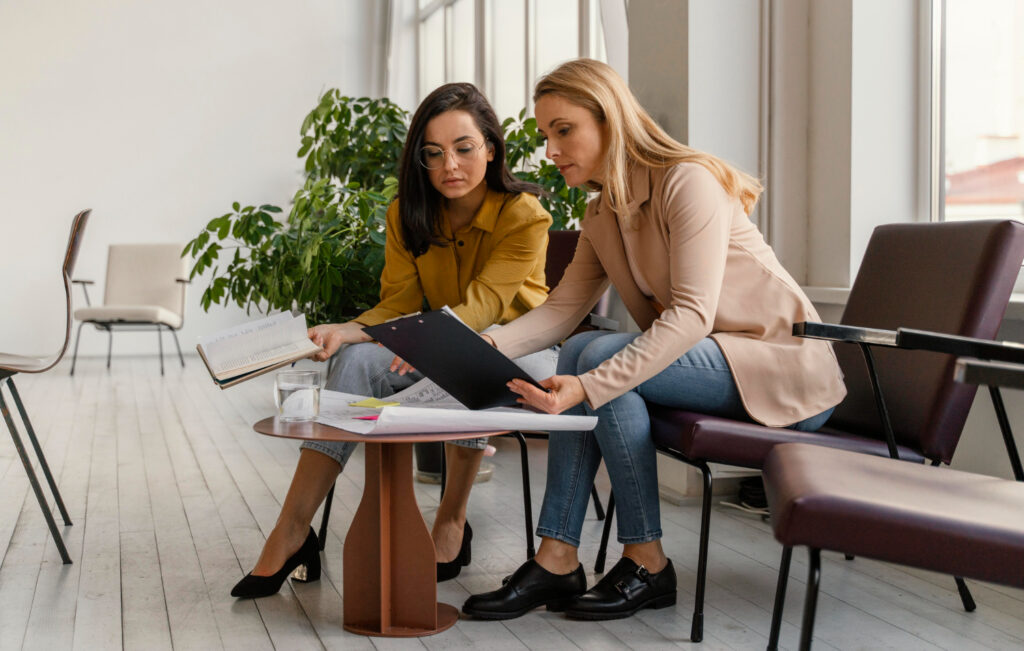 You can start your response by briefly touching on the advantages and disadvantages you personally see in both choices. 
Then, you can highlight your preference and explain how you came to that decision. 🤔 Make the conversation more engaging by drawing on your past experiences that led you to prefer one over the other.
NOTE: Avoid saying that you can only work one way. While most organizations respect your preference, it's integral to convey that you're flexible and capable of being productive regardless of the work setup.
💬 Sample Answer:
"I like a combination of both. While I enjoy having a team to strategize with, get different viewpoints from, and gain feedback from, I am equally at ease accepting tasks that call for me to work autonomously. I find that I work best when I can concentrate alone in a peaceful environment, but I greatly appreciate working with my teammates to come up with the best ideas."
22. How do you handle pressure or stressful situations?
Listen up! 👂🏻 There's no advantage waiting for you if you pretend that workplace stress doesn't get to you. 
The point of this job interview question is to unearth how you perform under pressure and how you can handle a work-related crisis. 
This information is extremely crucial if you're applying for jobs with hard deadlines or high stakes, like being a journalist or a nurse. 🧑🏽‍⚕️ Even kind and compassionate bosses can't have someone on board who is prone to a meltdown anytime they're under pressure.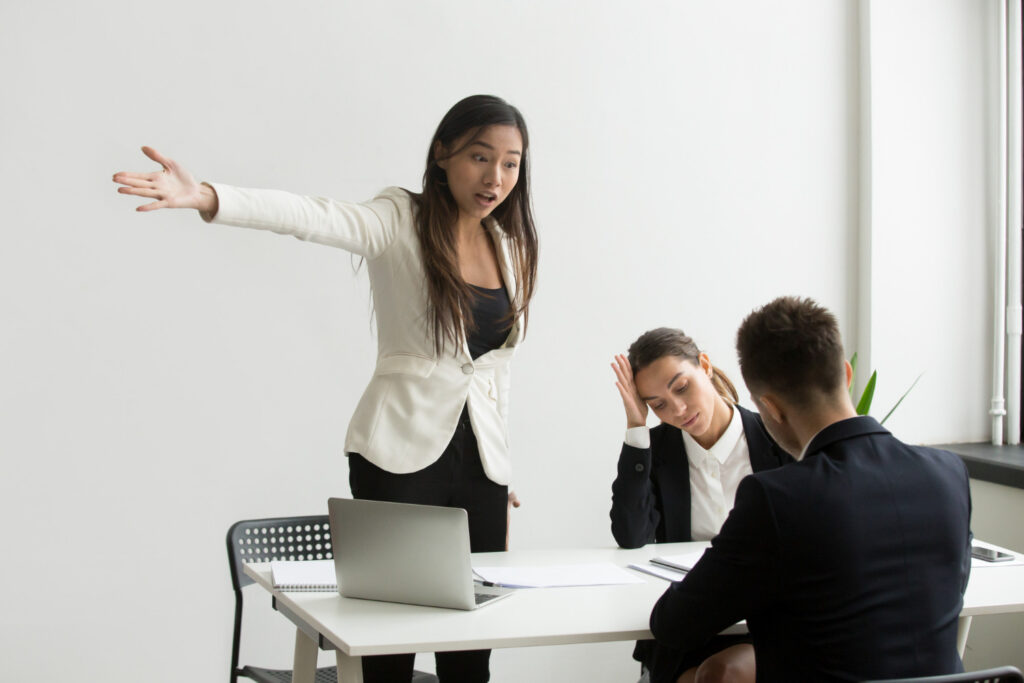 Describe a past experience where things didn't go your way (and trust us, the more intense, the better). Then follow it up with a summary of your thought process and what you did to overcome this challenge. 
TIP: If this is your main weakness, don't be afraid to mention this when asked. You can counter whatever disadvantage this could bring when you talk about the concrete steps you're taking to improve in this area. 💪🏼
💬 Sample Answer:
"I try to respond to the situation rather than the stress because this way I can focus on dealing with the problem without being overwhelmed by other factors, like panicking colleagues. For instance, I don't focus on feeling upset when I deal with a dissatisfied customer who's been yelling at me on the phone; instead, I concentrate on the task at hand which is resolving their complaint. 
I use the reverse lens method, which is seeing the situation from another person's perspective, and quietly perform meditation exercises when I receive harsh criticism. I also switch off my phone and email, as well as enable website blockers, to keep me focused when doing high-concentration tasks.  
I believe these strategies help manage pressure. Of course, I am not completely immune to the anxiety, but I think I get better at it with every new experience."
23. Tell me about a challenge or conflict you've faced at work and how you dealt with it.
Butting heads with people who have different opinions and personalities is inevitable in the workplace. 😠
It's natural to meet people who have their own ways of doing things that are completely opposite to yours. Do you know what's even worse? People who take credit for your accomplishments, blame their mistakes on you or leave you with the grunt work while taking the more glamorous tasks for themselves.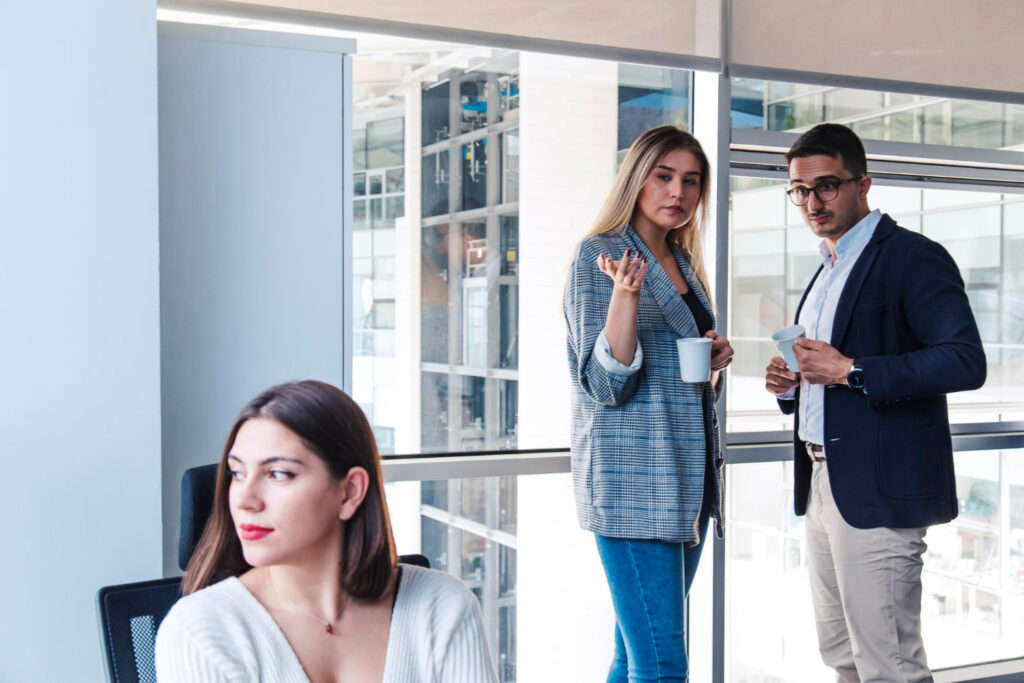 With this job interview question, employers want to gauge your emotional maturity and interpersonal skills. It's important to demonstrate your professionalism and perhaps add examples where you properly dealt with your concerns or opinions. 👩🏻‍💼
Pay attention to how you start and end your answer. Consider opening with a short statement that touches on the main lesson you learned from the conflict. Also, include key terms that employers want to hear like communication, attentiveness, and adjustments.
Bonus points for if you've managed to defuse the conflict, affect change, or even set aside your pride for the "greater good." 😉
💬 Sample Answer:
"I've had my fair share of disagreements with colleagues over differing opinions, personalities, and strategies. As an example, I was assigned to oversee the preparations for our office Christmas party, and a co-worker, who had been in the company longer than I, kept shutting down everybody's ideas and made passive-aggressive comments about my leadership.
I admit that it irritated me to hear what she had to say, but I knew that the team would not benefit if we fought. I tried to readjust my attitude and exercise self-control, especially since the conflict wasn't worth a big reaction. I listened to what she wanted to happen and strived to find a compromise, which we did. But don't get me wrong, I am not afraid to voice my opinion if the situation calls for it."
24. Tell me about a time you made a mistake.
For the whole interview, you've done nothing but convince a potential employer that you're the right choice. But digging into past mistakes can make them understand your abilities and limitations better. 😔
Echoing what's been said earlier, it's better to be honest about a mistake you've made in the past without talking about an area that is critical for success in the new position.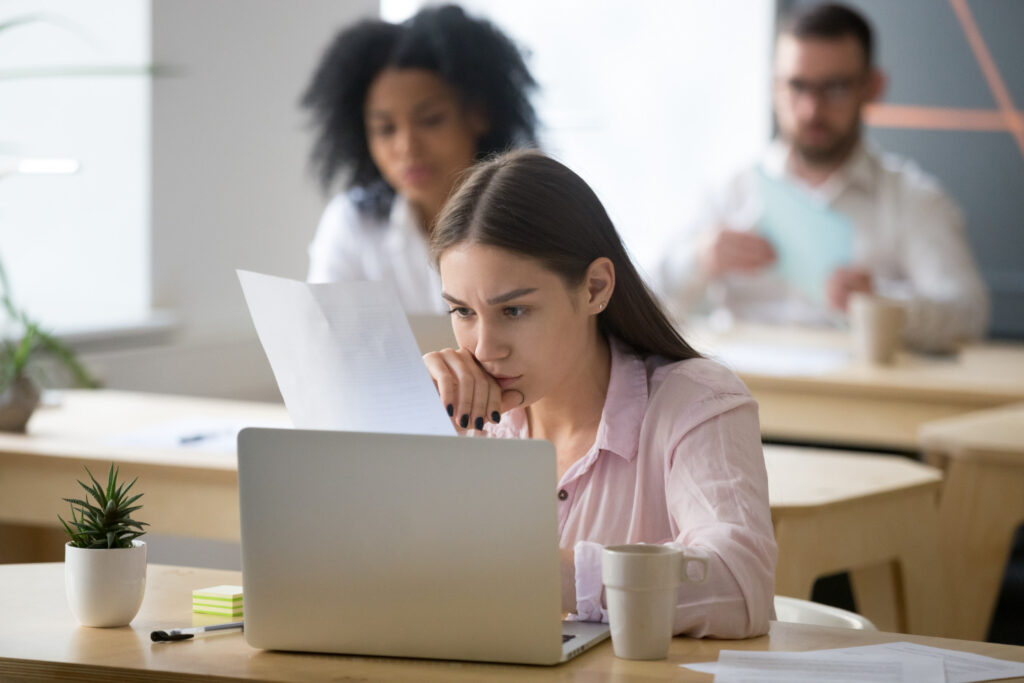 Quickly brief the interviewer on what the mistake was and then focus on the upside, such as learning a valuable lesson or finding the solution just in the nick of time.
NOTE: Don't fall into the trap of pity-partying. Keep things positive! 🤩
Wrap up your answer to this job interview question by detailing the steps you took to make sure that the mistake never happens again. At the end of the day, employers don't expect workers to be perfect. They want people who are self-aware and open to constructive criticism.
💬 Sample Answer:
"Early in my career, I missed a few minor deadlines because of my inability to multitask properly. I was tasked with designing our company's new logo in time for a major rebranding. I forgot to secure a license agreement amidst all the tasks, which prevented third-party businesses from using our new logo in their promotional materials. Thankfully, our boss was able to call in a few favors to make up for my mistake. From that experience, I went back and thought really hard about what I could've controlled and what I would've changed and it appears that I was not nearly as organized as I should have been. I've adjusted my workflow to include more organizational tools, and it did not happen again."
25. Tell me about a time you demonstrated leadership skills.
Displaying leadership potential can be non-negotiable for some companies even if you're not up for a managerial position right away. So, you have to be prepared with a blockbuster response when this question comes up in an interview!
It's not easy to get this job interview question right because you might seem arrogant if you overdo your explanations. Ace your response by sharing situations where you exhibited leadership attributes, such as collaboration, self-awareness, empathy, and vulnerability. 🥳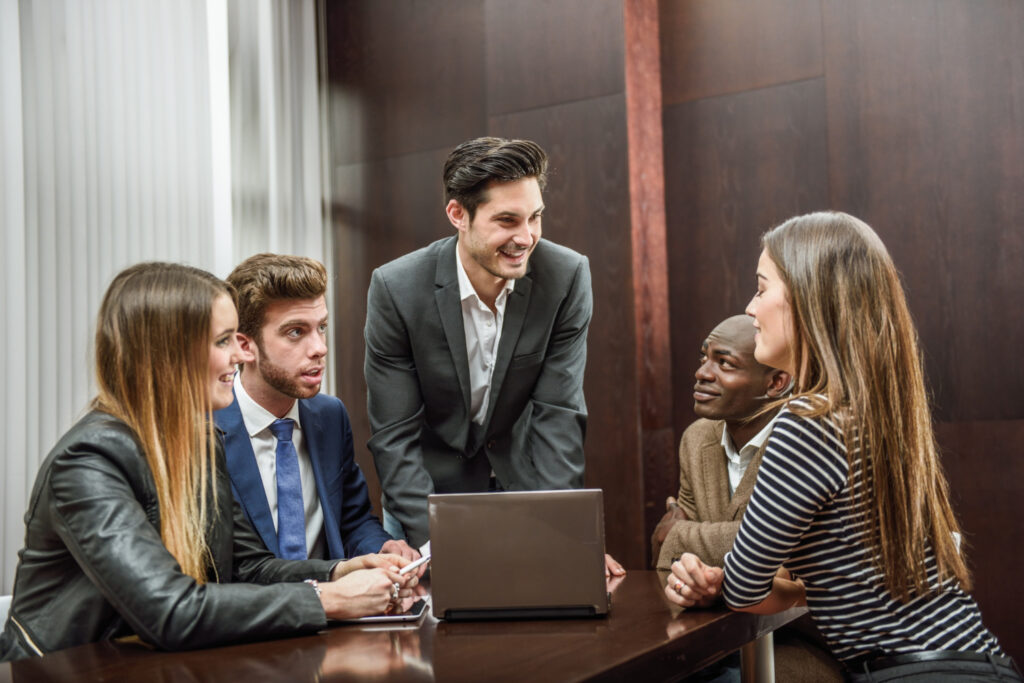 Perhaps you volunteered to be the leader of a group project that accounted for 40 percent of your grade. Share how you supervised meetings and guided teammates who were struggling with their work. 👥
You could also let a potential employer know about a time when you took charge of mentoring a new hire in your previous company or organized a fun lunch with your team after a bad week. 🫡
💬 Sample Answer:
"I previously worked for a relatively small digital news outlet and we started venturing into social media. Since we didn't have a graphic designer or a social media manager, I took it upon myself to create a deck that could give us some direction. This included possible content, schedules, and hashtags that could improve our online engagement. I believe that there's always a chance to show that you're a good leader who can make decisions while taking into account the opinions and feelings of others."
26. Can you explain why you want to change career paths?
If your resume suggests that you're on a different career path than where you started, don't be surprised or intimidated by this job interview question. 
Interviewers just want to know that you're moving to a new role for the right reasons. 😀 It gives them reassurance that they are not a quick stopover that you'll cut loose once a better opportunity comes up.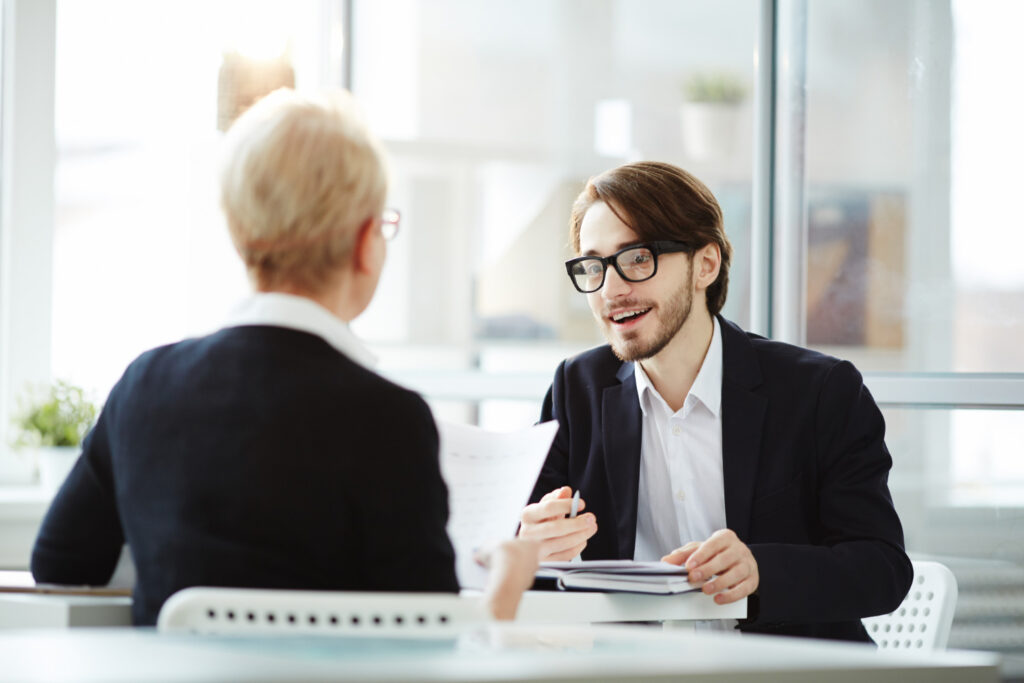 First, you should explain your motives for shifting careers. Good reasons can range from having the necessary skills to explore a new industry and desiring more robust career growth.
You already know to steer away from the negatives like conflicts with your previous boss or realizing that you don't want a job that requires you to work on the weekends. 
Instead, highlight how you've put in the hours to brace for the change. ⏰ Mention all the certificate courses or professional training you've taken in preparation for the role, and don't forget to bring up transferable skills from your previous career path, such as problem-solving, crisis management, active communication and listening, self-motivation, or tech literacy.
💬 Sample Answer:
"Switching careers seemed like the best way to encounter new challenges that will support my professional growth. I believe my skills and experience will be highly transferable to this new career. For instance, I noticed that your job description mentioned the capacity to oversee projects and communicate with clients, both of which were essential components of my previous position. I am also a fast learner who still pays attention to detail despite learning new systems."
27. What are your goals for the future?
Being driven by healthy ambition is a desirable trait for employers. Plus, asking this job interview question filters out candidates whose goals don't match theirs to avoid wasting anyone's time. 😊
It's also used to measure your motivation and understand what keeps you going as a professional.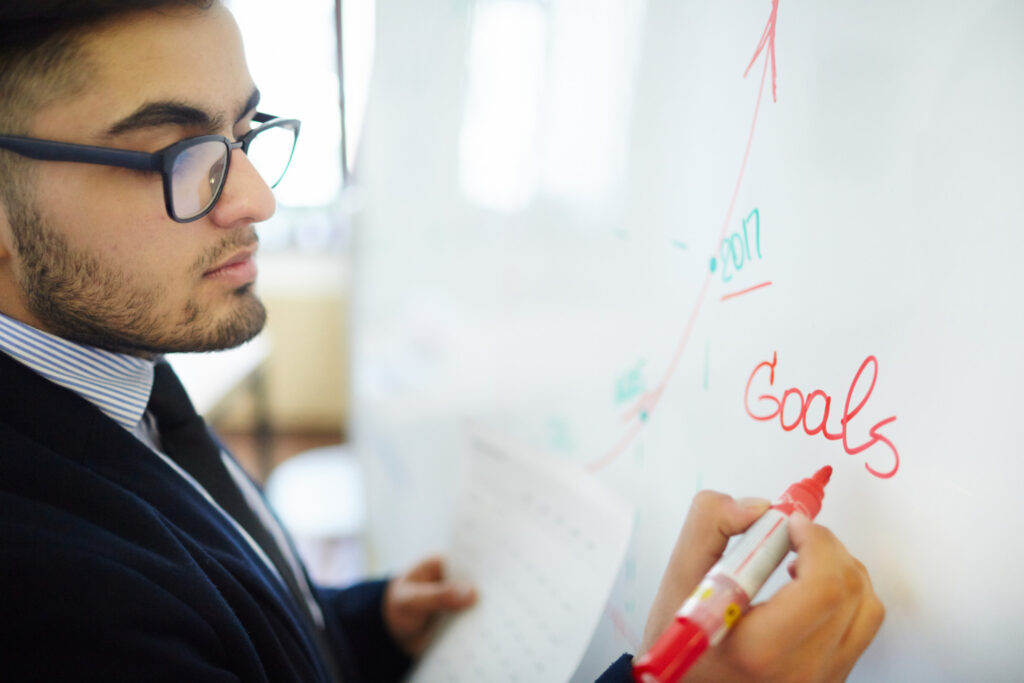 Make sure your answer focuses on what you want in your next job and company, not life in general. If you're not sure what these goals are yet, you can use the following guide questions:
What are you good at, and what do you want to be good at?
What jobs or projects appeal to you?
What skills or opportunities are available to you in the next few years or decades?
Examples of tangible goals that may apply to you include: gaining industry experience, securing mentorship from an industry expert, being involved with brainstorming and project conceptions, acquiring managerial or leadership experience, and building strong client relationships. ✅
💬 Sample Answer:
"My long-term goals include being a top-performing employee at a multinational company like yours. Since professional growth is a big deal for me, I want to be rooted in a job where I can continue to learn, take on additional responsibilities, and contribute as much value as possible to the team. If given the chance, I would also take full advantage of going back to school to pursue a master's degree to become more knowledgeable about the ins and outs of the industry."
28. If you get the job, what can we expect from you in your first three months?
Normally, employers are the ones who lay down expectations for the job. But some companies want to switch things up and throw the ball into your court. 🏀
It's completely fine if your answer to this job interview question doesn't get too technical or descriptive. After all, it's just a hypothetical question so don't stress about lacking insider insight to answer it perfectly.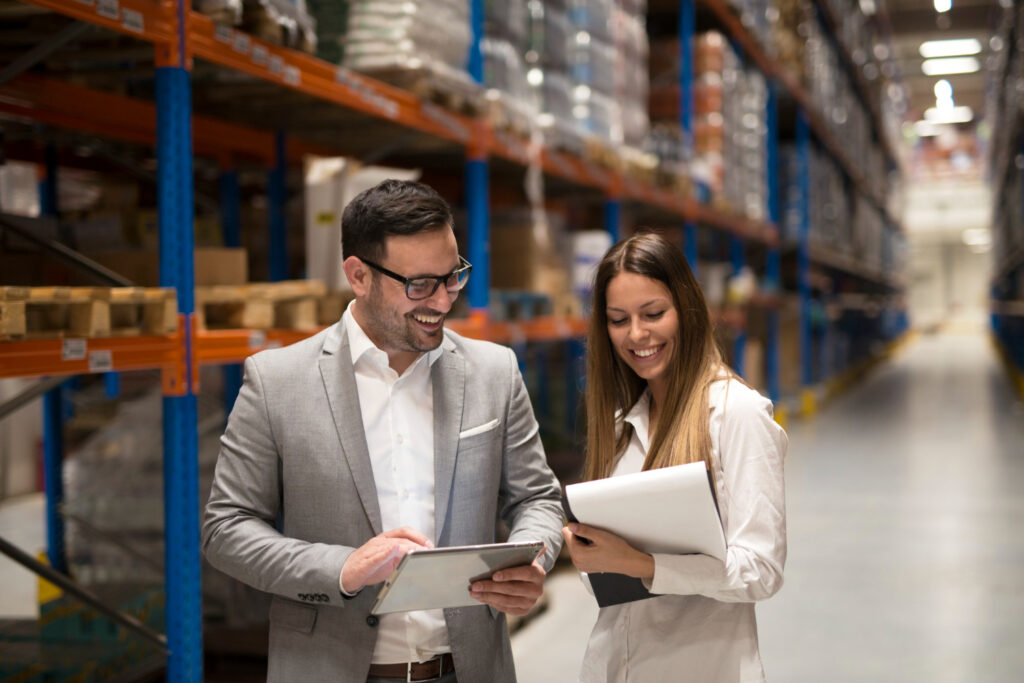 Say that you'll remain productive even if you're still in the process of settling down. Let a potential employer know that you'll work hard to stay busy with tasks that actually create value, such as assisting co-workers in tasks that you'll later take ownership of. 😎
💬 Sample Answer:
"I intend to take full advantage of your organization's great reputation for offering professional growth and training to increase my worth to the business in the first three months. You can expect me to remain proactive while taking in the organization's processes and to eagerly ask for tasks that can positively impact the company's output, including assisting colleagues with tasks that I'll be handling in the future."
29. How do you like to be managed?
You should take this job interview question as a signal that the company you are interested in takes good working relationships seriously. You need a clear, thought-out answer to show how you are a good match for the organization. 📣
Think about your past experiences with former managers, then determine what style or systems have worked for you (and what didn't work).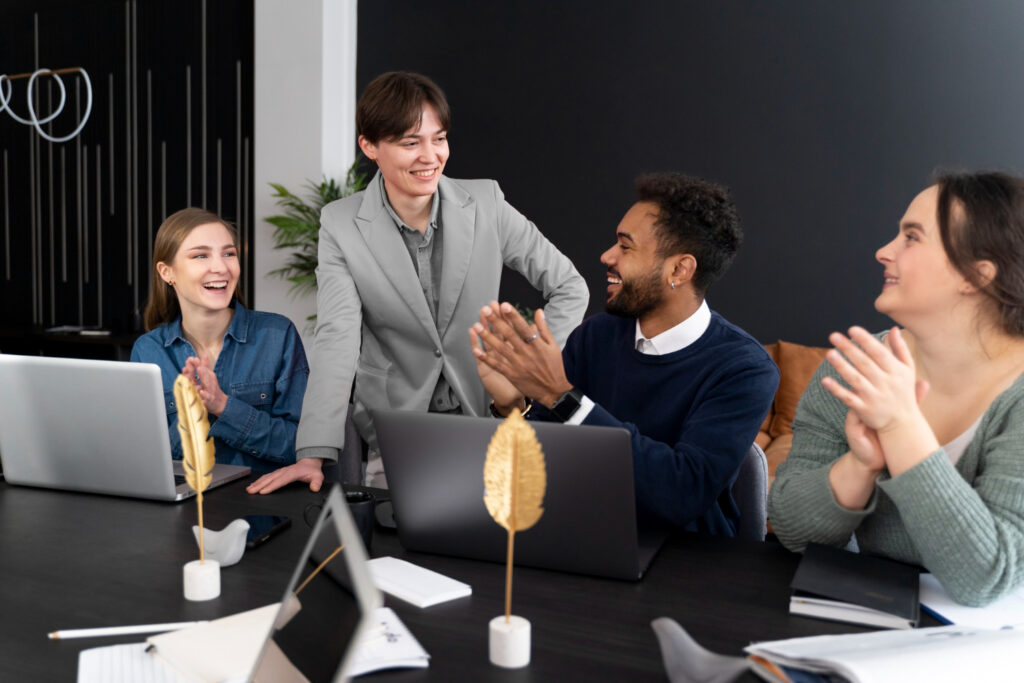 Discuss one to three methods or strategies that brought the best out of you and boosted your productivity. 🔢 If you want to be handled every step of the way or to be left alone, this is the time to speak up.  
Of course, you need to maintain a positive tone and attitude even when talking about a management style that was ineffective for you.
💬 Sample Answers:
"I prefer to work with someone who can balance clear, realistic expectations and give employees the freedom to experiment with solutions and collaborate with other teams and departments if necessary. I am curious and love asking questions, especially if it's about something outside my day-to-day tasks, so I appreciate patient supervisors and colleagues who provide mentorship."
"Micromanagement is not my usual style because I believe that it creates a culture of dependency. While I value the opinions of my supervisors, I would like to learn how to make decisions so I can become a well-rounded leader and asset to the company."
30. What are your salary expectations?
Before any job interview, determining how much you want to get paid (and learning how much other people in this role actually earn) should be a top priority. 💰
TIP: Use sites like PayScale, Salary.com, or Glassdoor to research average salaries in that particular role or industry in your location. You can also utilize your network or your friends' networks for information.
When asked this job interview question, you need to strike a balance between not selling yourself short or asking for too much. Remember that employers are evaluating if they can afford you, so one wrong move can lead to an early exit from the application process. 👋🏼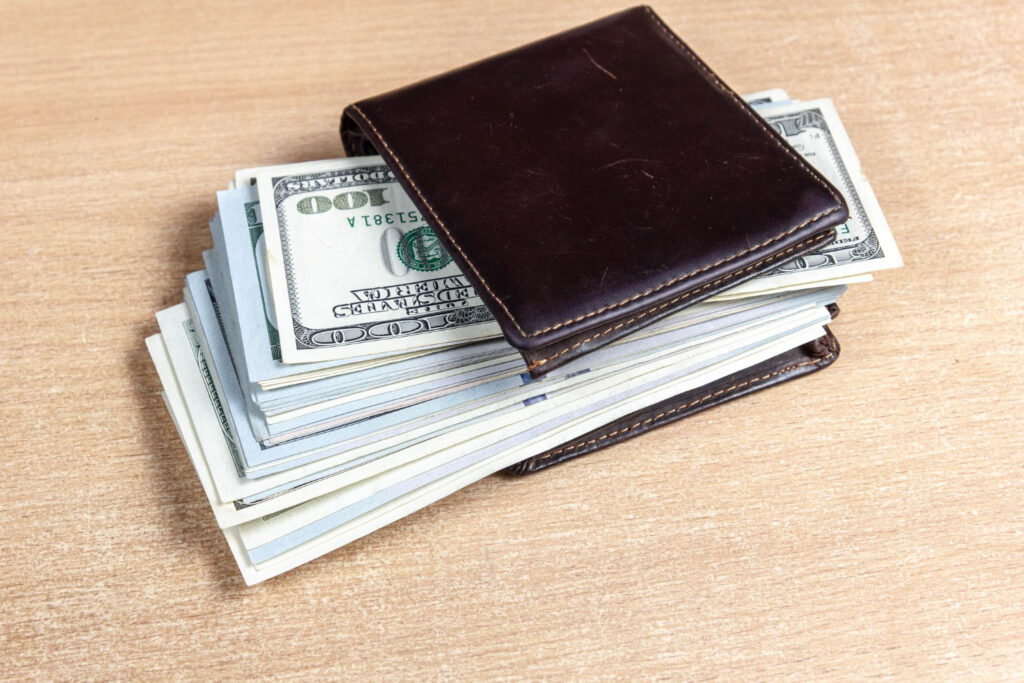 Education, skills, past experiences, and personal circumstances must be taken into account when coming up with the right number. You can ask a career counselor to help you set a number if you're a fresh graduate!
Share a salary range if asked for a number, and highlight any advantages you might have that can tip the odds in your favor. 🤑 A role's salary is generally similar across different companies, but factors such as additional experience can bring the oomph you need when you start negotiations. 
READ MORE: These 17 College Degrees Have the Highest Starting Salaries
💬 Sample Answer:
"Taking into account my experience and relevant certifications, which you mentioned earlier would be very helpful to the team, I'm looking for a salary between $40,000 to $42,000 annually. But the benefits and allowances made available in your company, such as commuter benefits, health insurance, and free lunches, could make me consider being flexible with that number."
31. Do you have job interviews lined up with other companies?
This job interview question can pop up for companies interested to know if they're your top pick and, once again, honesty is always the right choice.
If you have active applications elsewhere, say "yes" without going into too much detail. 🤫 While having no other interviews on your calendar could be interpreted as genuine interest, it's totally fine to try your luck with multiple applications.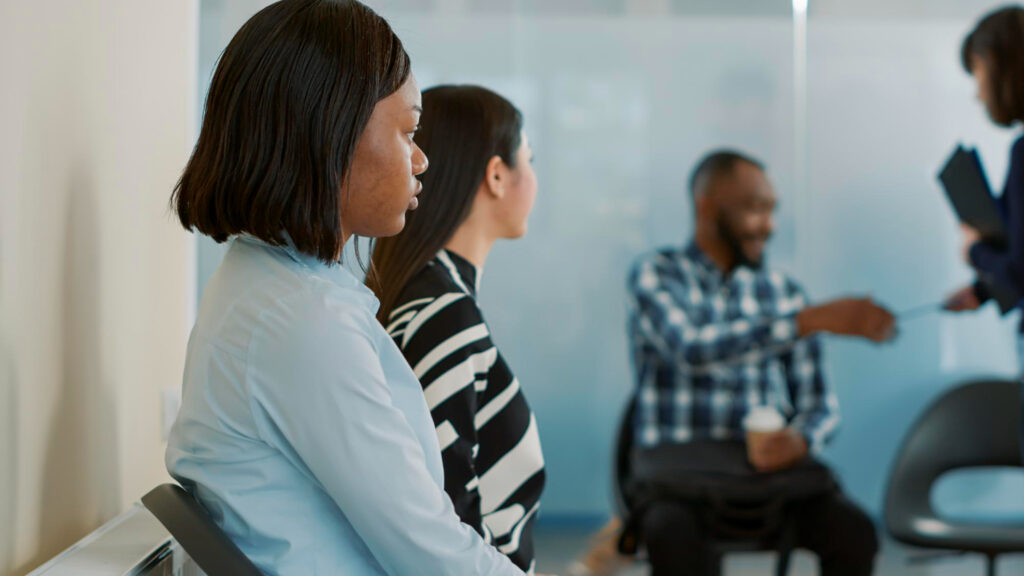 The important thing is to convey how serious you are about the role and the company. After opening up about other interviews, reassure the employers by mentioning what drew you to them in the first place. 😉
💬 Sample Answer:
"Yes, I have interviews with two other companies for positions similar to what's offered here. But based on our discussion and the job description, this position has exactly what I'm looking for."
32. Do you have any questions for us?
We saved this job interview question for last because it's typically treated as the finale of your interview.
While it may seem optional, this is actually one of the most important questions because the question allows you to explore other areas that weren't discussed earlier and show that you did your research on the role and company before the interview. 🤓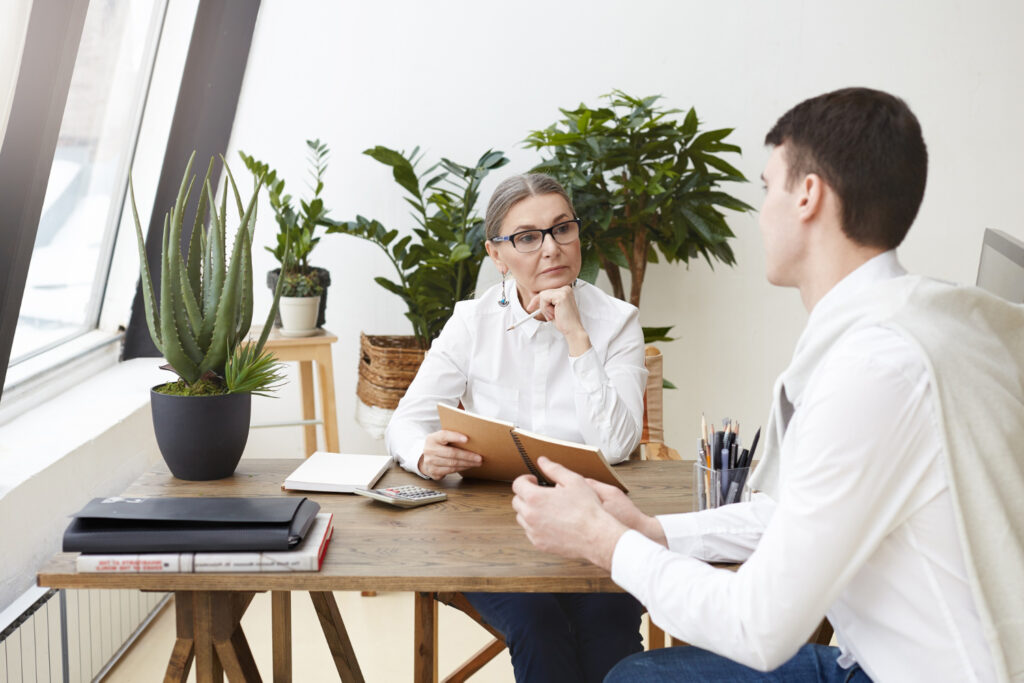 You could ask about company culture, employer expectations, day-to-day responsibilities, and much more! 
Make the most out of this opportunity and ask about things that would help you decide whether or not you're going to pursue a position at this company. 👌🏽 Here are some guide questions that can inspire you:
What do you want to know about the position? The company? The department? The team? 
What is their current direction and plan for growth?
What would success look like in this role?
What are some of the challenges people typically face in this position?
What skills and competencies should one have to get this role?
If your interviewer is an employee of the company and not a recruiter, you can definitely ask them what they think of the business, what keeps them going, and what they think are the best parts of being employed there. This could be the deciding factor later on if you are offered the job! 🥳
💬 Sample Answer:
"First, I'd like to thank you for meeting with me today. I do have a couple of questions starting with: can you describe the culture you have within the organization? What kind of career growth can I expect here? How would you describe a typical day in this position?"
---
That's a wrap! As a final word of advice, memorization is very different from preparation. 
This guide to job interview questions can help you put your best foot forward but sounding wooden and rehearsed could turn the tide against you — so tread carefully! 😳
If you're a little nervous, treat it like a class presentation in college. You've probably done those multiple times in your life, so you already know what to do. 
Now there's one question left for you to answer: are you ready to ace your upcoming job interview? 😉