It's easy to think that a four-year (or more) bachelor's degree is the only way to get a high-paying job. But attending a trade school can also help you earn the big bucks — and often without the hefty student debt.
As a trade school student, you can master a vocation that you are interested in and gain skills that will stay in demand for years to come.
If you're not sure what career path to pursue, here are 14 of the best trade school subjects for 2021 and beyond.
1. Dental Hygiene 🦷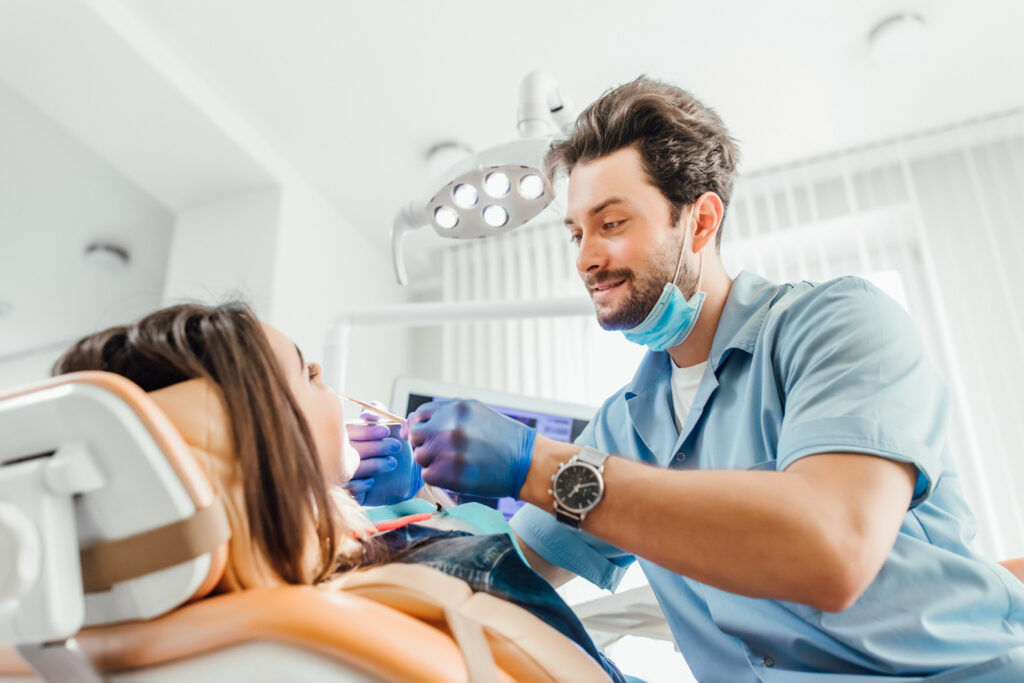 Teeth and gum problems can be a literal pain to deal with, which is why dental hygienists don't have to worry about running out of clients. 
As well as assisting in dental surgery, a dental hygienist's duties include examining a patient's mouth for ailments, cleaning teeth, applying fluoride or sealants, taking x-rays, and administering anesthetics.
If this sounds like a career for you, you'll typically need to get an associate's degree, which takes two to three years to finish. You also need to get a license before you can practice. But to be eligible for the exam, you must choose a program accredited by the Commission on Dental Accreditation.
2. Web Development 👩‍💻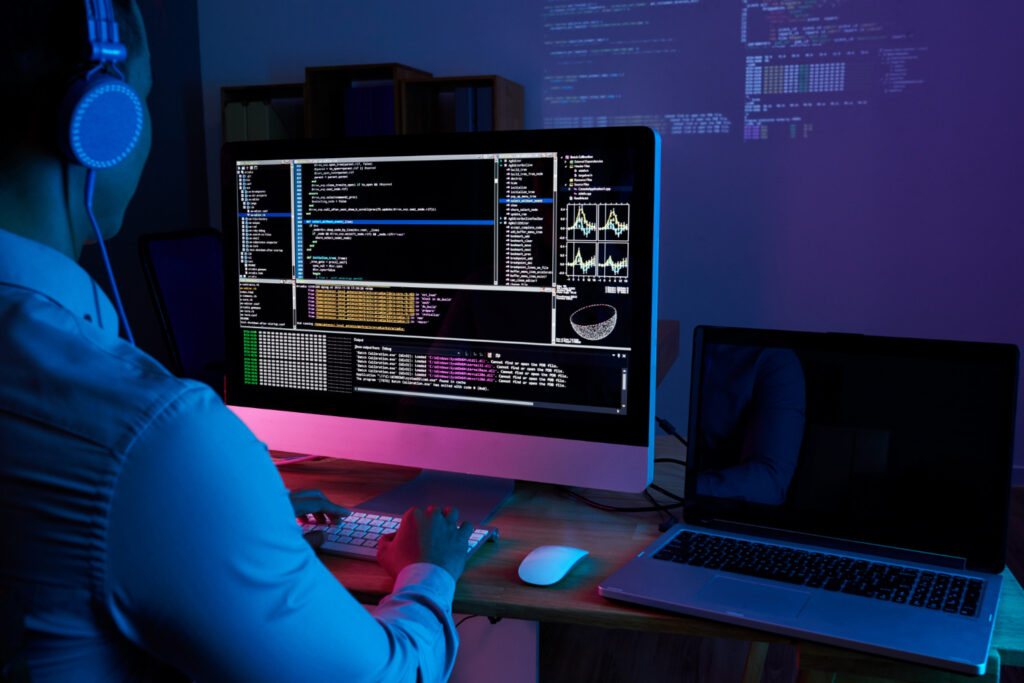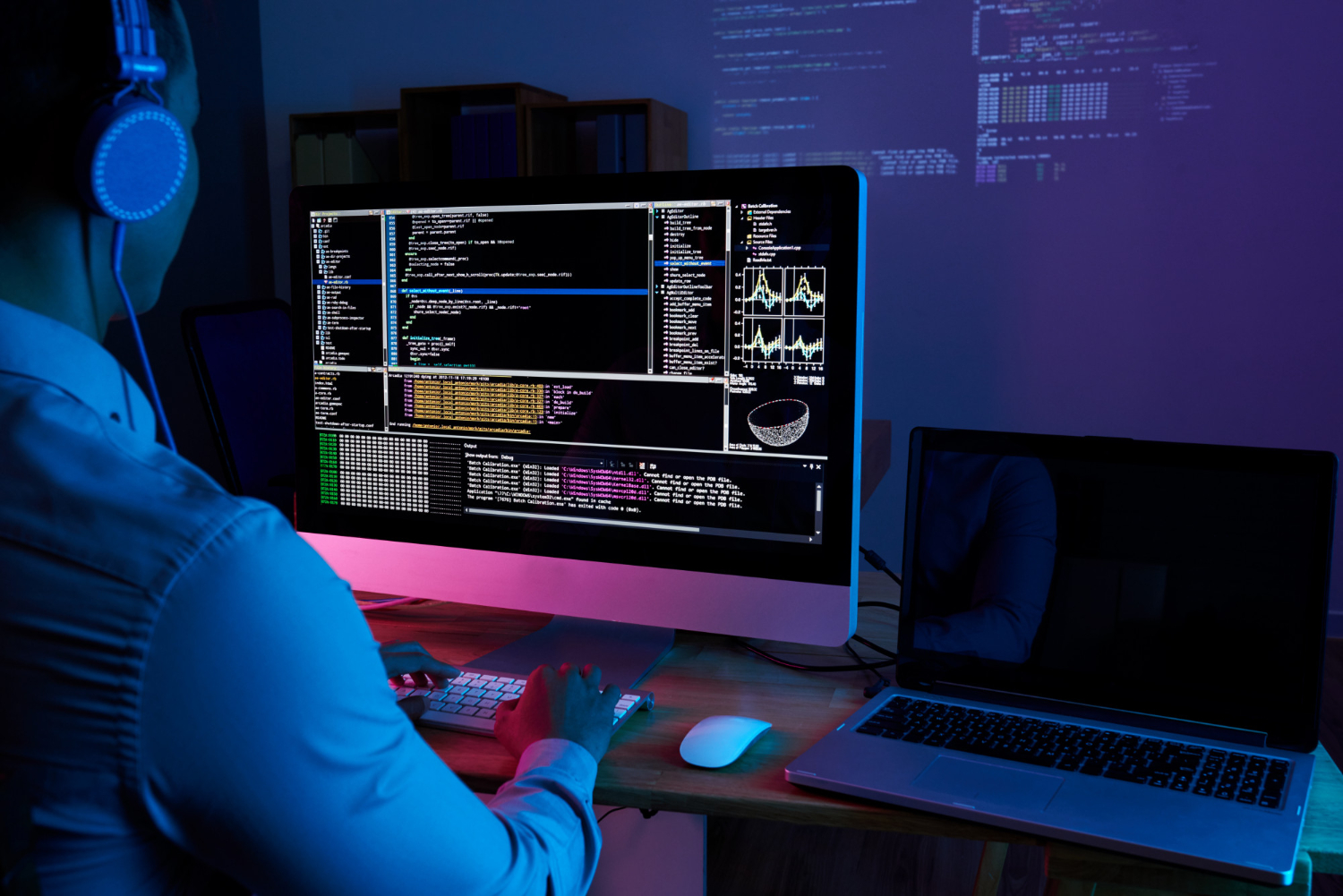 Tons of businesses are building or improving their online presence to reach more customers. Cue a growth in demand for web developers who can create, design, and optimize websites based on client specifications (in exchange for a great fee 😉).
Usually, the education you need to start your web development career ranges from a high school diploma to a bachelor's degree — with employers becoming more accepting of different educational routes such as studying through a trade school. Your level of education may matter when you're eyeing a management position, but a good handle on programming languages is all you need to get started.
3. Diagnostic Medical Sonography 🏥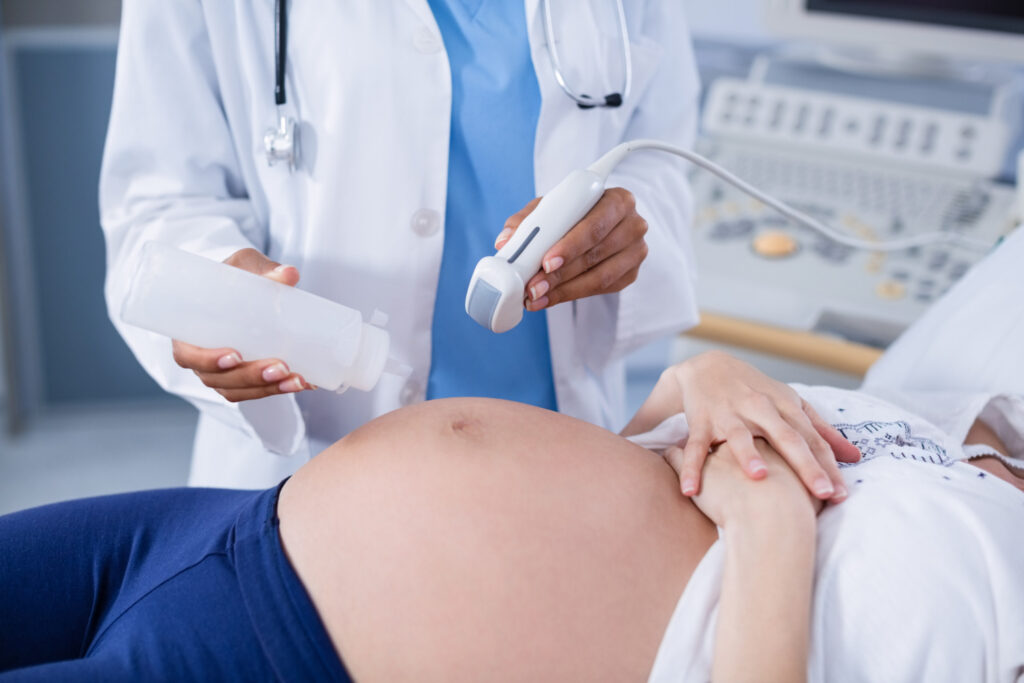 It takes skill to operate an ultrasound machine, and even more skill to know how to read the images to make diagnoses and determine possible treatments. 
This is why diagnostic medical sonographers, or ultrasound technicians, are considered vital health workers. In this role, you can work exclusively for a hospital or in imaging centers.
Your education path will most likely be a two-year degree from an accredited sonography training program. If you want to hit the ground running faster, you can enroll in a one-year certificate program organized by hospitals and community colleges. 
4. Respiratory Care 😤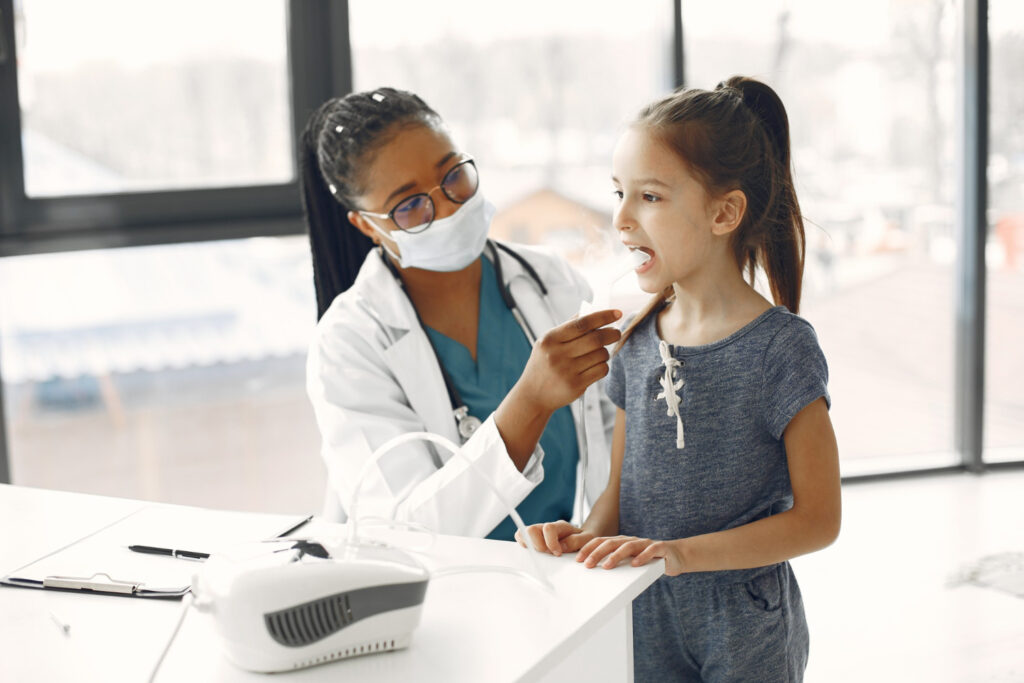 Now more than ever, healthcare professionals who know a thing or two about treating respiratory problems are considered rock stars. Whether it's asthma, pneumonia, sleep apnea, or coronavirus, respiratory therapists play an essential role in patient care.
Typical duties include examining patients and consulting physicians about the best treatment plan. They also conduct diagnostic tests and guide patients on how to use prescribed medication and equipment.
There are trade schools that offer specialized programs, but be sure to check if it's accredited by the Commission on Accreditation for Respiratory Care to qualify for a license.
5. Rotary Drill Operations 🧑🏽‍🏭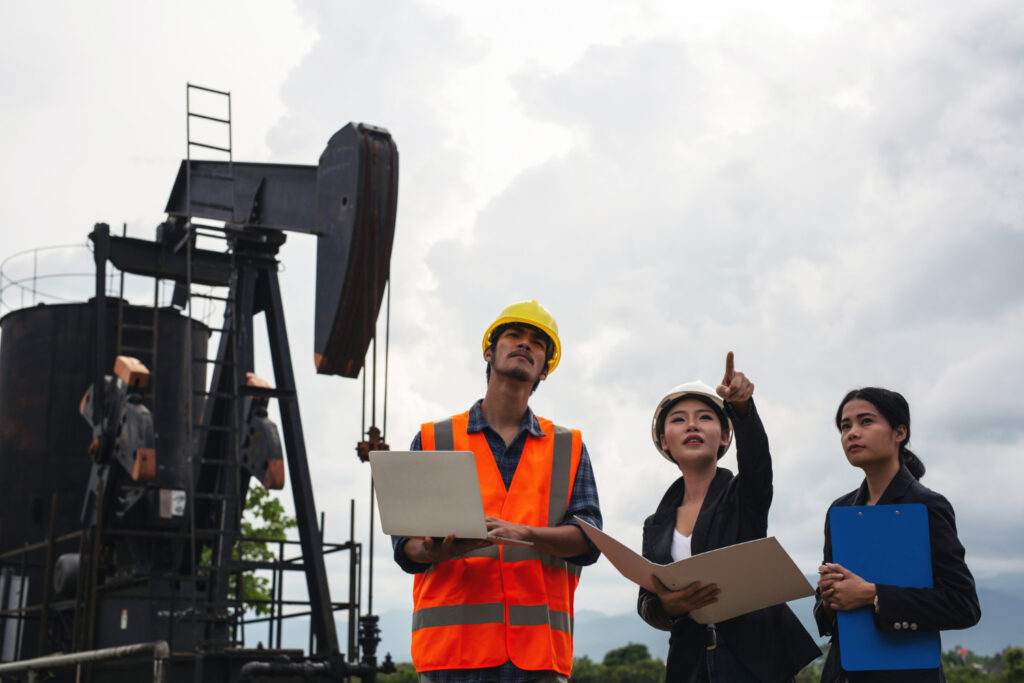 Oil and gas extraction has always been a thriving (and profitable 💰) career path. Becoming a rotary drill operator involves using drilling equipment, counting sections of the drill rod to measure the depth of boreholes, and connecting sections of the drill pipe.
Sometimes, it only takes a high school diploma to get into this industry, but most employers prefer operators to have more in-depth education and training by studying the subject at a trade school.
6. Electrical Training ⚡️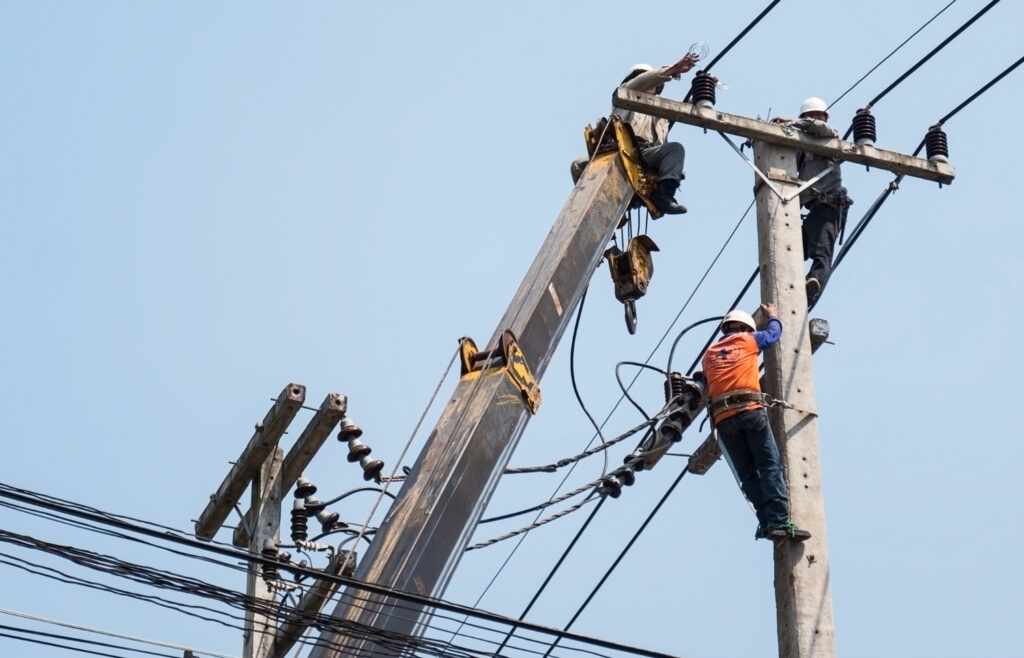 Almost everything we use needs electricity to work — lights, computers, heaters, and now, even cars. Complicated power grids and apparatuses require expert electricians to keep the lights on, literally.
While you only need a high school diploma (or equivalent) to qualify to enter this career, most electricians undergo a four-to five-year apprenticeship. If you attend and graduate from a technical school, you usually receive credit towards your apprenticeship.
This training could span a year or longer since electricians are called on to install, test, maintain, and repair power-based systems — not an easy feat! 
7. Licensed Practical Nursing 🧑‍⚕️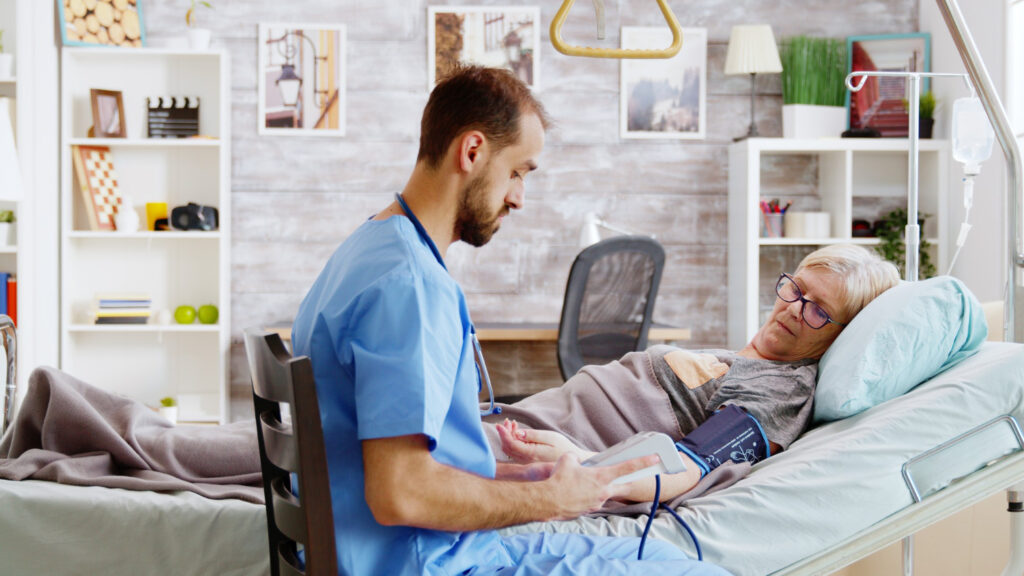 Becoming a licensed practical nurse puts you on the path of providing basic medical care for patients and assisting registered nurses. On a normal workday, you dress wounds, monitor blood pressure, bathe patients, and report changes to supervisors.
With knowledge of nursing care, you can land a rewarding job at hospitals, clinics, and nursing homes to take care of infants, injured or disabled people, and the elderly.
But beyond duties like following dietary restrictions and monitoring vital signs, vocational nurses should also have the temperament and compassion needed to interact with patients. 
8. Air Traffic Control 🛫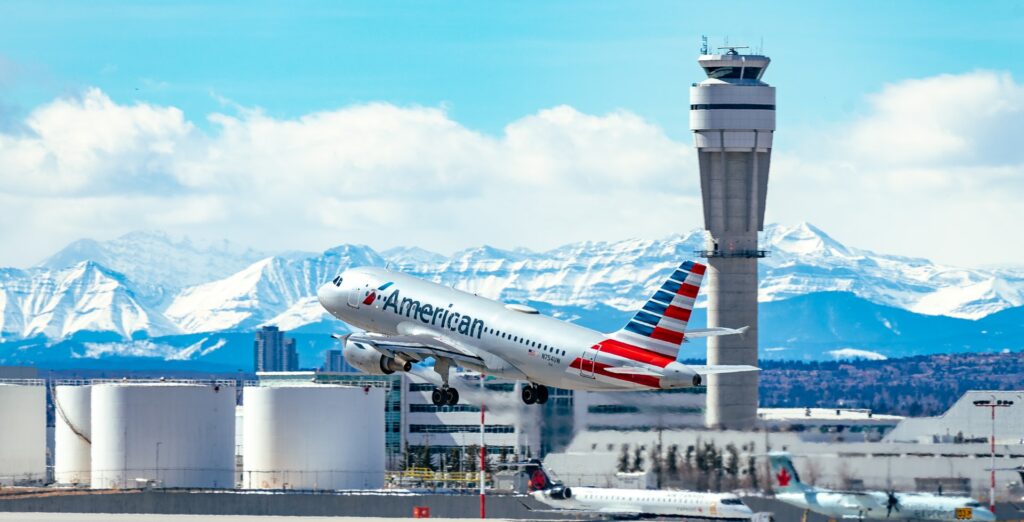 Do you ever wonder how airplanes seem to effortlessly move in and out of an airport, despite sometimes dozens of flights arriving every hour? It's all thanks to air traffic controllers, who direct pilots when to take off and land.
This is a high-pressure job that not many can do, but the return on investment is extremely high. Degrees are needed to become an air traffic controller, but three years of impeccable work experience may also be considered. 
You need to have great communication skills to give clear instructions and information to your pilots. Did we mention that this job requires utmost concentration as several things can happen at once? Controllers need to be able to make decisions and solve problems on the spot.
9. Elevator Mechanics 🛠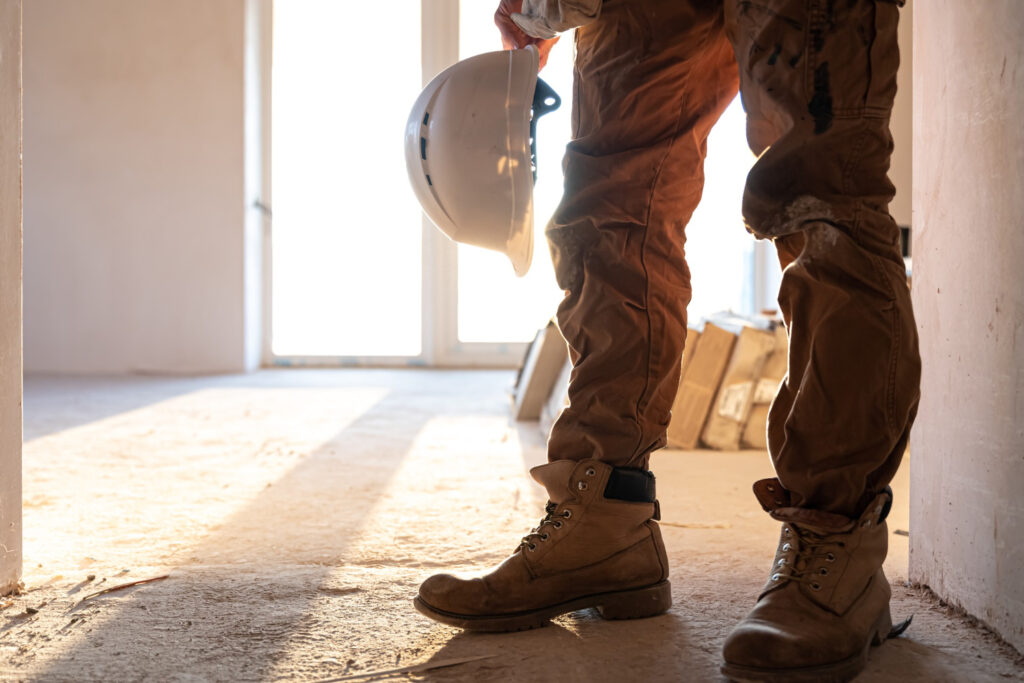 With all the high-rise buildings and apartments all over the country, elevators (and escalators) save Americans from long walks up the stairs every day. Installing and maintaining these contraptions requires an extensive skill set, such as knowing the basics of electrical and mechanical systems, which you can gain through apprenticeship and certification programs.
Elevator technicians mainly focus on preventive maintenance, working to make sure each unit functions properly. Usual tasks required are oiling, greasing, and replacing parts, and performing emergency repairs.
10. Construction and Building Inspection 🕵️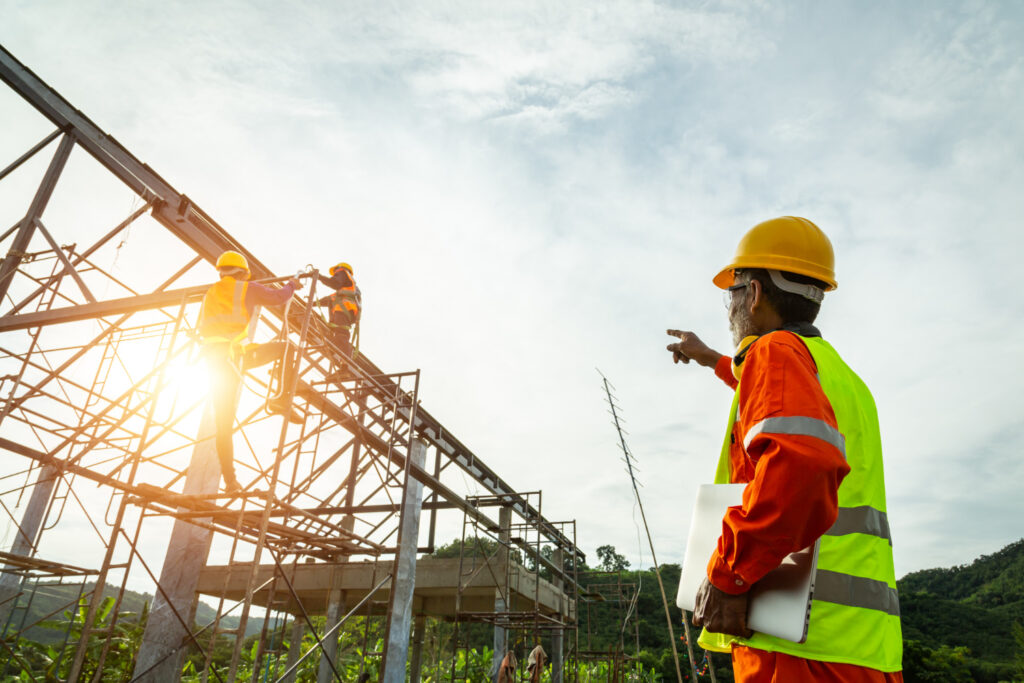 Despite the title, this job isn't anything like the TV show Inspector Gadget, where you get to sleuth around and use cool technology. But it doesn't mean being a construction and building inspector isn't a cool job!
In this career, you'll assess homes, apartments, and commercial spaces to check their overall condition and safety. You have to learn about residential construction and how to evaluate the conditions of these spaces, including fire hazards, structural integrity, plumbing, and electrical work. 
Some home inspection training programs can be wrapped up in two years, but there are plenty of certifications and training opportunities that further hone your technique and expertise.
11. Petroleum Technology 🛢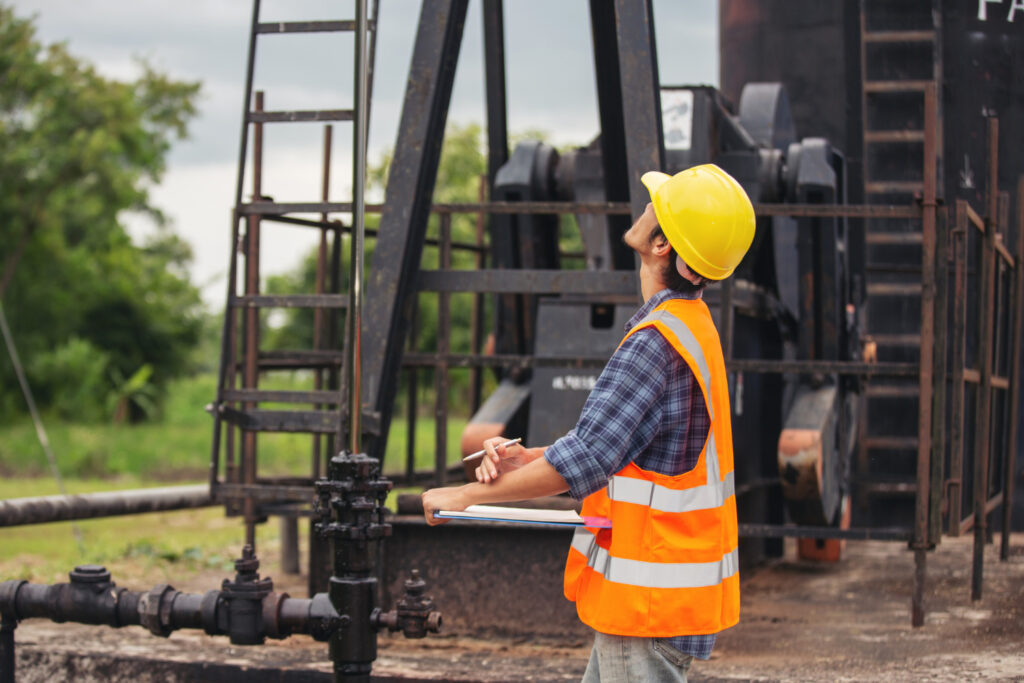 Despite the growing demand for renewable energy, most countries still rely on fossil fuels. Petroleum technicians work with engineers to explore more efficient ways to extract natural resources like oil and gas, which will be refined into commercial products. 
You need to have an associate's degree in petroleum technology to get started, but going to a trade school after could be an excellent option since training is needed for the job. If possible, find a program that gives you access to industry partners — a.k.a potential employers. Think about how easy it could be to find a job if your trade school comes with a great network! 
12. Radiation Therapy ☢️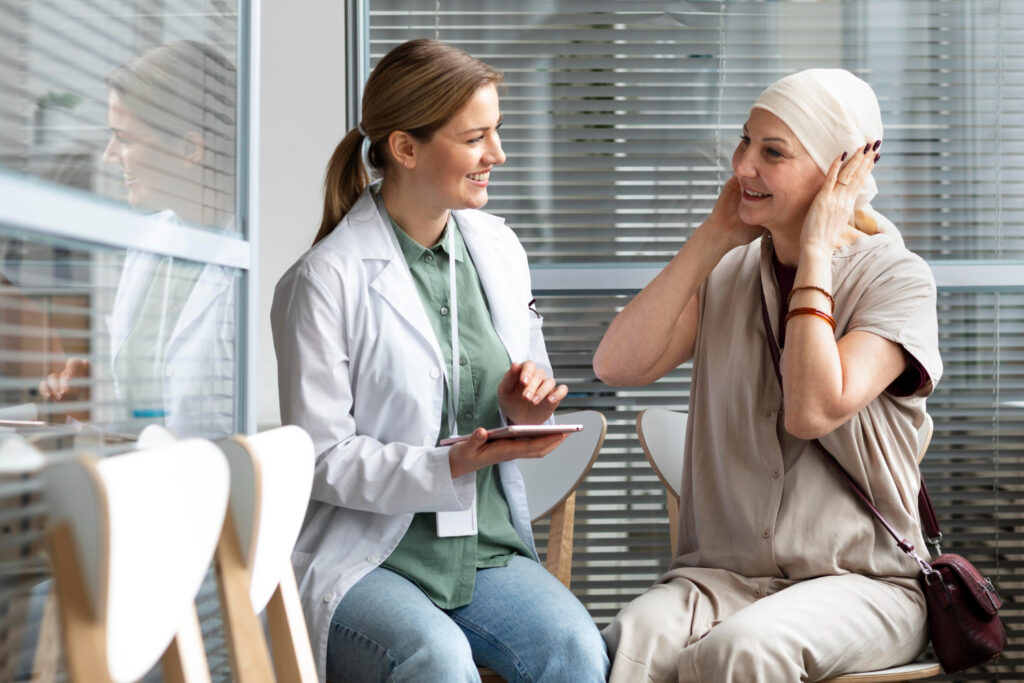 While oncologists play a crucial role in treating patients with cancer, it's radiation therapists who handle the machines used to shrink and destroy tumors. If you choose this study path, you're going to be trained to read diagnoses and prescriptions and correctly administer radiation doses to patients.
Once you get your associate's degree, you can apply for a position at private, public, or state hospitals. Though completing a certificate program in accredited trade schools can definitely boost your options.
13. Information Technology 💻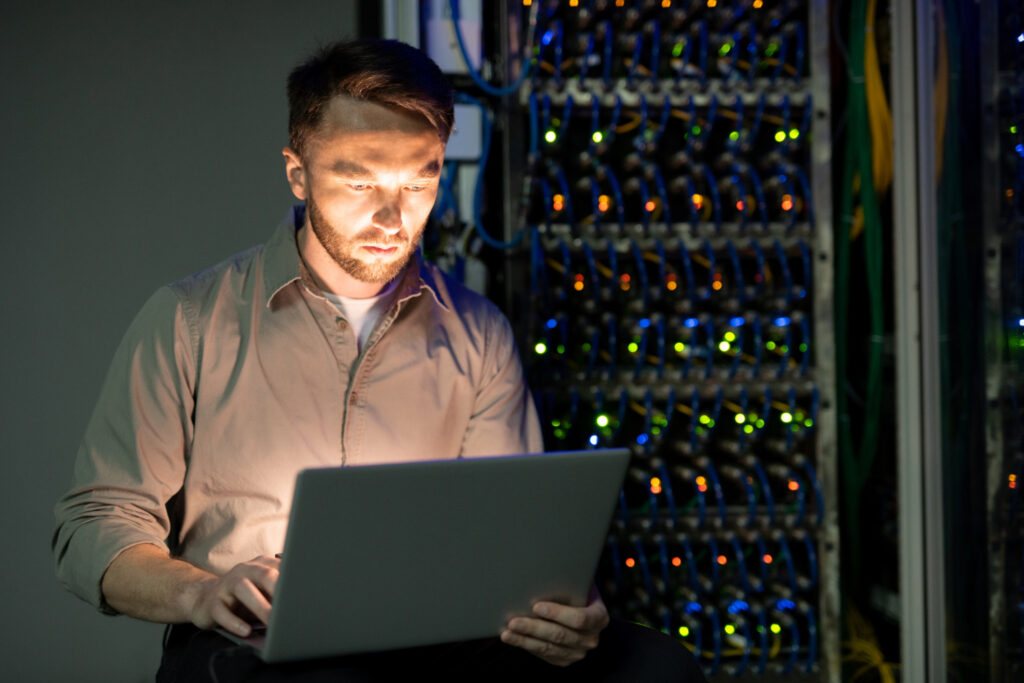 There are a number of career options for those specializing in information technology! This subject allows you to learn about computer systems, such as WANs, LANs, and cybersecurity. You will also develop excellent communication skills since you can expect to perform customer support roles. 
Since businesses are going digital, there's plenty of future jobs waiting for an IT technician upon completing trade school. Earning an IT certificate or an associate's degree could help you be a computer support specialist, an information research scientist, or a software programmer.
💰 Earning Potential: $91,000
✏️ Apprenticeship Necessary: No
🔮 Job Outlook 2020-30: 13 percent increase
14. Paralegal or Legal Assistant Studies 💼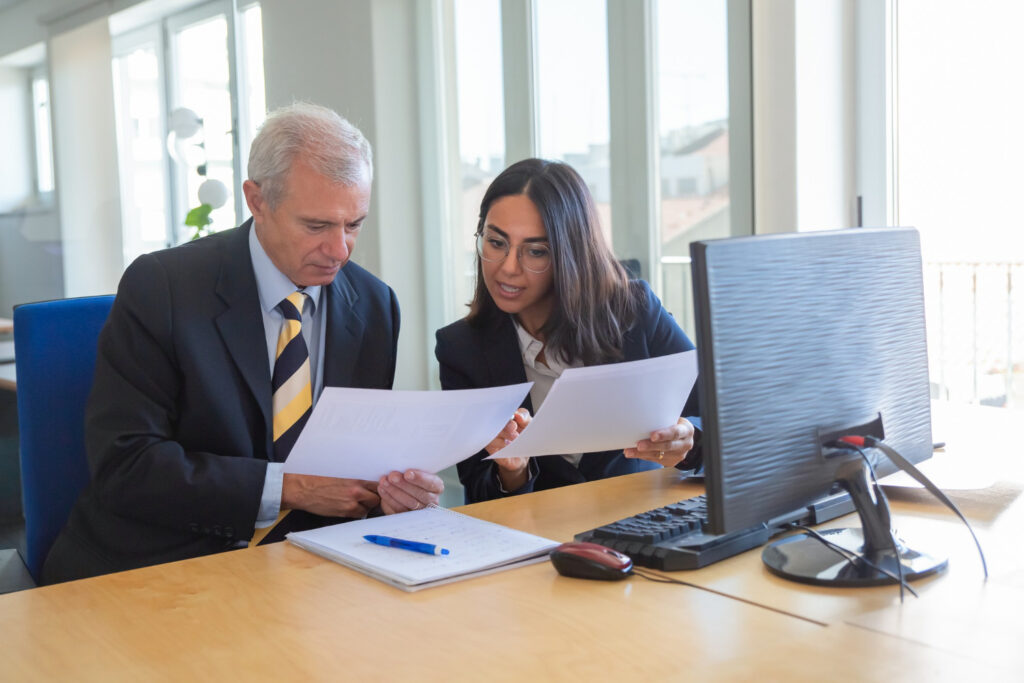 Paralegals and legal assistants play an essential role in the justice system by unburdening lawyers of much of the administrative work that comes with the job. 
Choosing this trade prepares you to craft legal documents, such as motions, contracts, mortgages, and memos, as well as communicate with witnesses and law enforcement. The best part? You also get to assist in preparing for trials and court cases — all without spending years and years in law school (and accumulating a sizable student debt to match).
In some cases, a high school diploma is all you need to become a legal assistant (while paralegals need an associate's degree). But firms and practicing lawyers are more comfortable if you've completed a certificate program. 
Whether you're interested in technology or good 'ole manual labor, there are plenty of trade school subjects that can bring in the big bucks. Don't be too afraid to choose a different route when it comes to your education! It could pay off tenfold. 💪🏻