Here's some good news: bagging high-paying jobs without a degree is possible. 💪 
Sure, college is an excellent path to stable careers, but rising tuition and fees (among other reasons) prevent a lot of people from pursuing it.
Thankfully, alternative routes to college, such as online courses, community colleges, or trade schools, exist to equip you with money-making skills. 🥳 
If you're ready to be successful in this non-traditional path like Steve Jobs, pick among these 27 high-paying jobs that don't require a college degree. 😉 
1. Social Media Manager 📲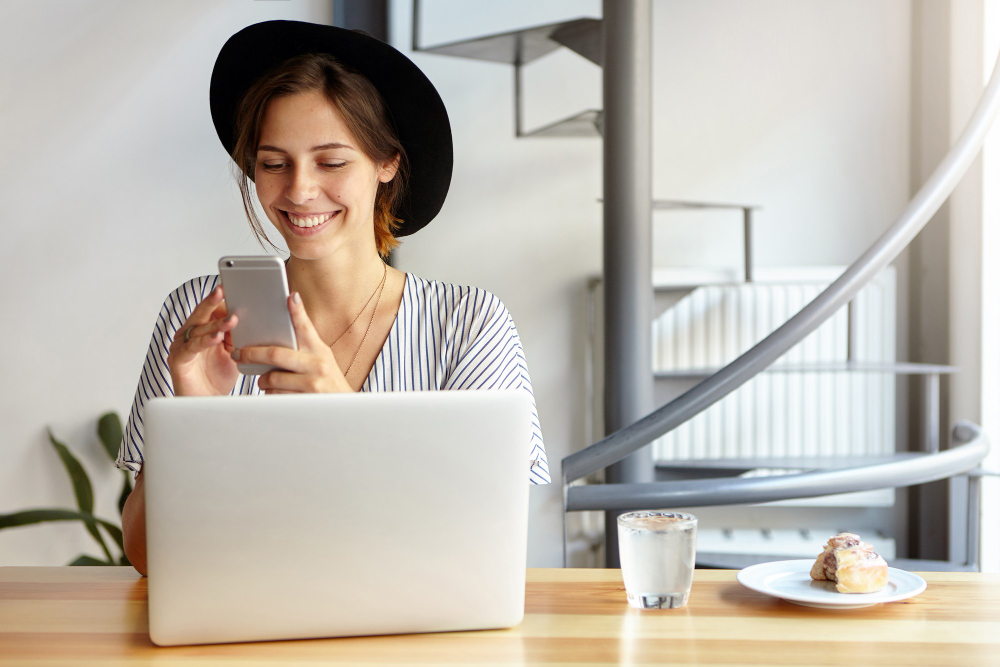 Nowadays, the name of the game for businesses is having a top-tier social media presence. It's not enough to create an account — it must also engage its target audience!
Enter the social media manager: a digital marketing whiz at researching and creating strategies and content to attract and engage digital followers (aka current and future customers in real life). ✨
A bachelor's degree in marketing or business may be required in some cases. Still, many social media managers hone essential skills using online courses and practical applications (like growing a volunteer organization's online presence) shown in a portfolio. ✔️
2. Licensed Practical Nurse (LPN) 🧑‍⚕️
Getting into the healthcare field typically requires an expensive and lengthy education (we're looking at you, doctors), but there's one way around that: becoming a licensed practical nurse. 
You need to complete nursing programs typically lasting from 12 to 18 months to be qualified for delivering basic direct patient care under the supervision of registered nurses and doctors, such as administering medication and monitoring vital signs. 💊
But get a bachelor's degree if you want to specialize in advanced tasks, like stabilizing a surgery patient or treating the conditions of the elderly, along with the right kind of certification. 📃
3. Solar Photovoltaic Installer ☀️
The search for eco-friendly energy sources has sparked a sunny opportunity to work as a solar photovoltaic installer. 🌞
The job is exactly what its name says: you install solar-powered panels, typically on roofs, to capture the sun's energy and turn it into electricity. 
Once you finish high school, you'll need to take technical courses and be trained for the demands of the job. It often requires handling construction materials in different weather conditions, so start working on your stamina if you plan to pursue this high-paying job without a college degree. ✅
READ MORE: 12 Top Tips for Busy College Students to Stay Fit
4. Carpenter 🔨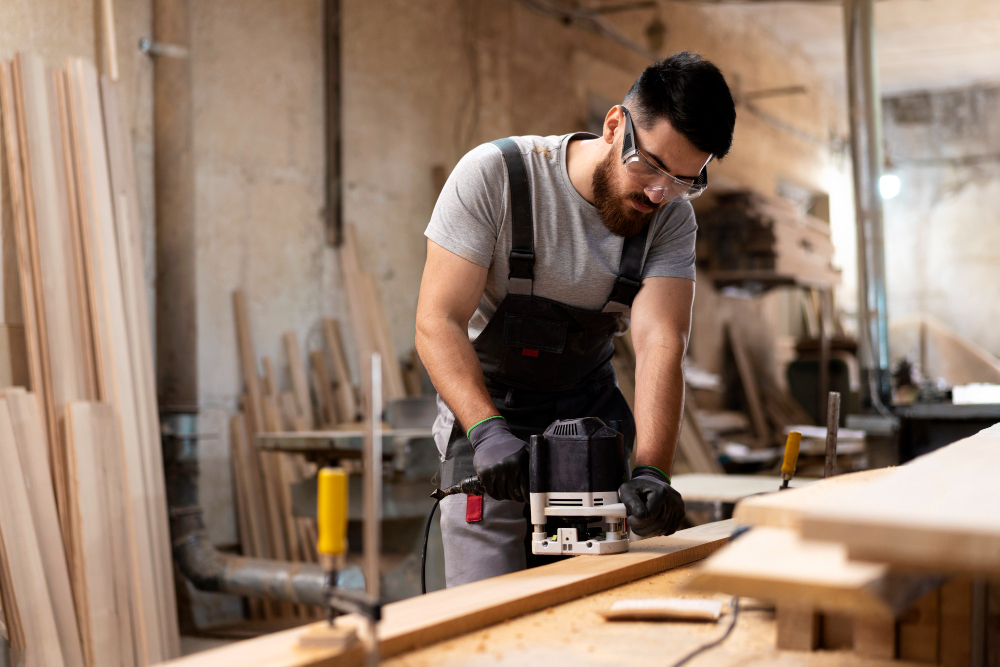 Isn't it amazing how chunks of wood can be transformed into masterpieces like a rustic rest house or an heirloom cabinet through the hands of a carpenter? 🤩
Carpentry jobs require a good eye for detail and knowledge of mathematical computations to avoid accidentally sawing an overhead beam too short. 😬 Problem-solving and project management skills are also a must. 
Hands-on training from vocational schools or apprenticeships is the right place to equip you with the necessary competencies to succeed in this skilled trade. 
5. Surgical Technologist ✂️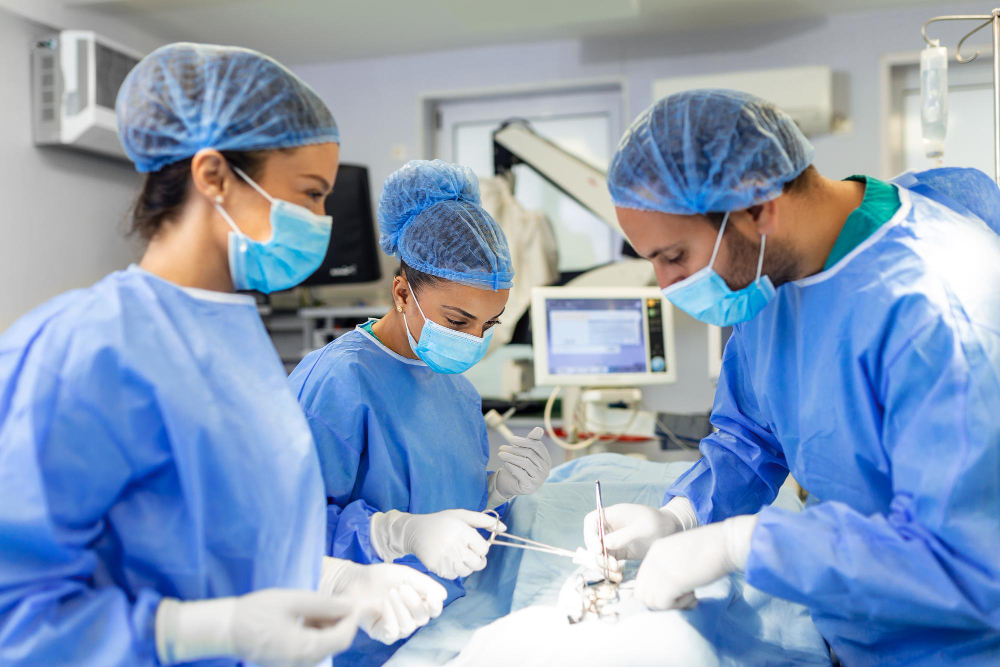 Your childhood dream of becoming a surgeon comes with a price (a high one at that!), so becoming a surgical technologist can be the next best thing.
This job is not for the faint of heart as you're in the thick of life-and-death situations: you'll be holding internal organs in place, sterilizing instruments, and making sure all tools are ready throughout the whole operation. 💉
In this high-stress environment with barely any room for errors, you need to be a critical thinker to act quickly and have A+ communication skills too. 👍 
6. Real Estate Agent 🏘️
If you've got a knack for talking to people and attending open houses for fun, you can make bank as a real estate agent. 
You need a state license to search properties for sale or rent, arrange showings for sellers, and handle paperwork (all done under the supervision of a licensed real estate broker). 📜
Of course, closing real estate deals requires you to be a skilled communicator with solid market knowledge to get that commission. 💸
READ MORE: How to Budget and Save Money in College: 5 Steps to Financial Success
7. Sound Technicians 🔊
Ever had a band or singer move you to tears because they sounded perfect on stage? That's made possible with the help of sound technicians. 🎸
These behind-the-scenes workers find positions in production companies and operate audio equipment to record, mix, or amplify sound along with handling the set-up of oodles of cables and other heavy hardware. 
Bonus points include attending music festivals and theater shows for free! You can even get hired to work in an upcoming Netflix TV show hit or your favorite artist's concert. 😉
8. Firefighter 🧑‍🚒
Becoming a firefighter is commonly listed as a child's dream job, and that's no surprise as these emergency responders do heroic feats as they hose down blazing buildings and forests and rescue trapped people and animals.🐈
If you're not on the ground extinguishing fires, you may also be conducting inspections for the fire safety of buildings or educating people on basic survival skills. 🧯
While a college degree isn't necessary, most fire departments look for an Emergency Medical Technician (EMT) Certification as part of the minimum requirements. 
9. Wind Turbine Technician 🎐
Got steady hands without a fear of heights? Good news: you can find a fulfilling and profitable career as a wind turbine technician. 🤑
The job description requires you to climb wind turbines — anywhere between 32 feet to 500 feet — for maintenance, installation, and repair. ⚡ The unpredictable and harsh weather conditions may be a damper, but the sizeable paycheck makes this one of the high-paying jobs without a degree needed. 
Complete an accredited program and your on-the-job training to get your foot in this industry. 🚪 But, pursuing apprenticeships and certifications is also a good idea to earn more.
10. Hearing Aid Specialist 👂
Around 15 percent of American adults have trouble hearing like they used to, so they turn to a hearing aid specialist for some answers. 
These specialists assist in checking the condition of people with hearing difficulties, as well as repairing or attaching a hearing aid to help them hear what they've been missing out on. 😊
Gain the essential knowledge by either earning an associate's degree or completing an apprenticeship under a licensed hearing aid specialist. Depending on your state's requirements, you may also need a license as the last step before you can officially practice. 🪪
11. Electrician 🔌
If solving puzzles made out of electrical wires sparks your interest, you can ace it as an electrician. 🧩
Earning a high school diploma or GED is required to accurately calculate power and voltages during power outages or other electrical problems. 
After that, take an apprenticeship before getting started in this profession to experience applying your lessons under the supervision or mentorship of a professional. ⚡
12. Occupational Therapy Assistant 🏃
Can you imagine suddenly losing the ability to walk or run properly because of an accident or plain old age? It's a good thing we have occupational therapy assistants to the rescue! 🦸
If you want this kind of job, enroll in an accredited program from a community college to learn things like anatomy and physiology that come in handy once you implement treatment plans as prescribed by licensed occupational therapists. 
Hospitals and other healthcare facilities have a growing demand for this high-paying job without a college degree, and it's not exactly a 9-to-5 as you might work night shifts and weekends. 🕝
13. Radiologic and MRI Technologist 🩻
Operating expensive medical machines like MRI may look simple, but it takes the expertise of a technologist to handle all those buttons and read the images that come out. 🥼
A day in the life typically involves positioning patients properly and administering the scans. That's why being tech-savvy with a sharp eye for detail are vital skills for this job because the results will be interpreted by doctors to see the root of a problem. 
Even though you won't need a bachelor's degree to be a radiologic and MRI technologist, you'll need to pair your associate's degree with an American Registry of Radiologic Technologists (ARRT) certification especially if the latter is required in your state. 📜
14. Aerospace Technician 🚀
Aiming for the stars as an aspiring NASA astronaut may not happen in this lifetime, but you can land on the moon (or at least, your vehicle does) as an aerospace technician. 🌌
This job requires heavy STEM expertise to ensure the safety of different aircraft and spacecraft through testing, installing, or repairing equipment, systems, and instruments. Your hands will do most of the work but there's a fair amount of recording and understanding data. 
In exchange for being one of those high-paying jobs without a degree needed, aerospace technicians are prone to physical strain, environmental hazards, and pressure to produce error-free work. 💯 
READ MORE: These Are the 15 Best Aeronautical Colleges in the US
15. Diagnostic Medical Sonographer⚕️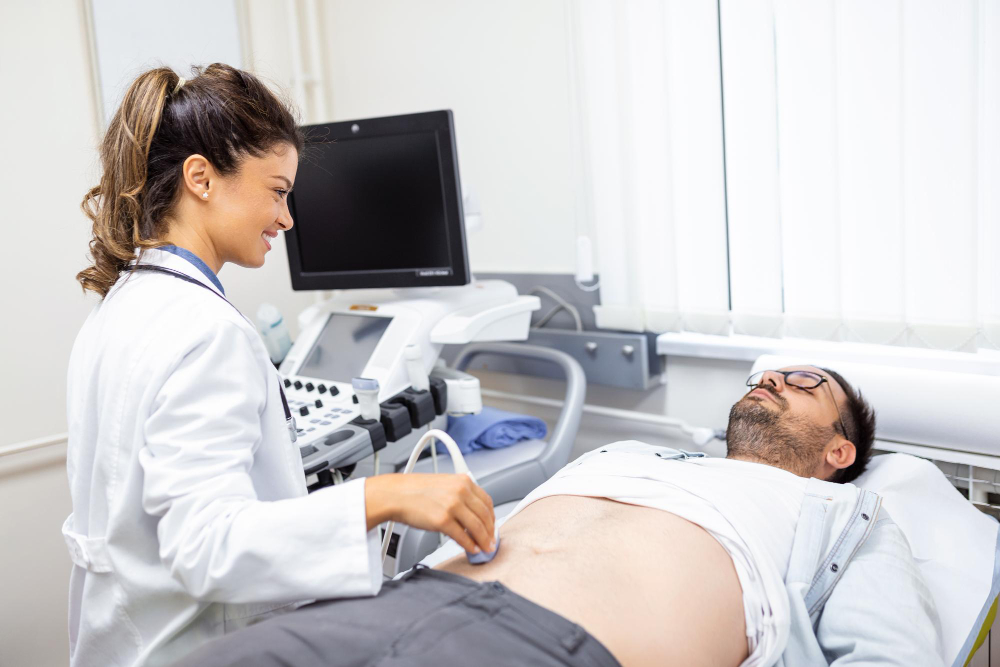 Whether you want to see a growing fetus in a pregnant woman's belly or check an enlarged gallbladder, you'd call for a sonographer. 🫄
Sonographers work to view and capture certain images and movements inside a person's body, creating results that physicians interpret. Doing this job requires a solid knowledge of chemistry, anatomy, and other medical-related courses. 
Getting far in this career will take a bachelor's degree, but you can take the specialized route (which needs a certification) to increase your income if a four-year course is not an option. 📜
16. Dental Hygienist 🪥
A dental hygienist is your teeth's best friend since they basically clean and maintain your pearly whites. Bonus: it's one of those high-paying jobs without a college degree needed. 😉
This can be a great stepping stone if you have plans to become a dentist but can't handle the steep price tag of dental school yet. And, in an associate's degree program, you can stock up on dental knowledge and get used to handling small tools. 
Even if you don't need a bachelor's degree to get this career, securing a state license is a must to start your official practice as a dental hygienist. 😁
17. Web Developer 🖥️
Building a business website but have no clue on how to integrate an Application Programming Interface (API) or protect it from cyberattacks? Call a web developer to make a fully functional website via coding, visual design, and SEO skills. 💪 
Is it even possible to get such a complex job without a bachelor's degree? Well, a solid portfolio acts as proof that you can get the job done, and things like HTML, CSS, and Javascript can also be learned online. 
Find digital resources (like The Odin Project) to grasp the fundamentals and bulk up your experience by working for startups or doing freelance gigs.💲
18. Medical Records Specialist 🗄️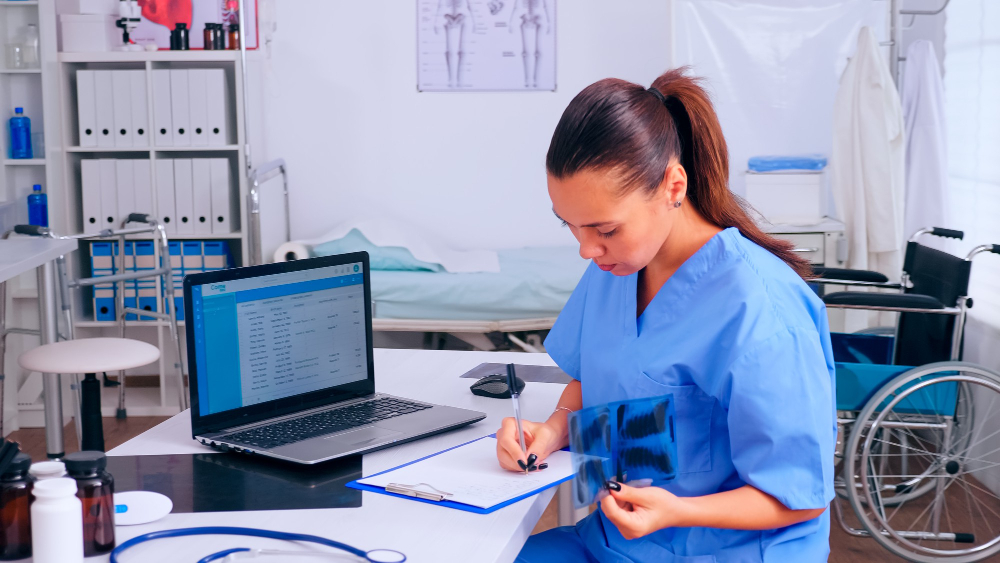 The pain of having to repeat your medical history when switching doctors ends with medical records specialists (aka health information techs) who manage medical record databases. 💻
Two must-have skills for this high-paying job are software applications and spreadsheet know-how and accuracy. This is to avoid information mix-ups and make it easier for hospitals and insurance companies to work.
Bear in mind that this can be a sedentary job since you're facing the screen for long periods, but it's also something that can be done remotely. 😄
19. Flight Attendant ✈️
Traveling the world for free, plus a daily allowance and complimentary hotel stays during layovers sounds like a sweet package as a flight attendant. While up in the air, you're responsible for the security and comfort of passengers. 🛟
Customer management is at the core of this profession so it's important to work on your communication skills and composure. Also, being physically fit and knowing how to swim are common requirements to be part of the cabin crew. 💪
20. Plumber 🧑‍🔧
From fixing leaks today to installing sanitation systems the next day — plumbers face an interesting set of tasks at work (with different schedules, too). 😉 
Interested? Get ready to check, diagnose, and repair water pipes and fixtures. Whether you specialize in commercial buildings or residences, this job can rake in substantial profit, counting it as one of the high-paying jobs without a college degree needed.
Mastering these tends to take anywhere between two to five years before you can be considered a journeyman plumber (aka can work sans supervision). Just make sure to secure the necessary license with varying state requirements. 🤑
21. Ironworker 🌉
Just as a carpenter works with wood, ironworkers connect, cut, and install iron as the structural support for different infrastructures. 🏗️
This is one of those high-paying jobs without a college degree required, but you need to know how to read blueprints and be skilled at math and welding to correctly assemble steel parts. And, you might have to do these while you're high up a building in progress. 
Because of this job's risky nature, it can be a good idea to join a union to get higher wages and better benefits in exchange for the hard work you put in day in and out. 🦺
22. Massage Therapist 💆
The health and wellness market has boomed over the recent years, with massage therapy alone being a billion-dollar industry. 😲 That's why a number of high school graduates hop on this train. 
A massage therapist works on a client's body to improve circulation and manage stress, typically using their own hands and arms as tools based on ethical standards. 🖐️ However, doing this can lead to physical burnout if they don't get proper rest. 
But if this career calls out strongly to you, master lessons like kinesiology and massage ethics by attending an accredited program and completing your required hours of practice to pass a state licensing exam called the Massage and Bodywork Licensing Examination (MBLEx). 
23. Nuclear Medicine Technologist ☢️ 
Nuclear medicine sounds like a badass field and with good reason: it's typically used to treat nasty diseases like cancer. And, that's done with the help of technologists. 🥼
Operating imaging equipment, assisting patients during imaging procedures, and administering radiopharmaceuticals to them are part of the daily grind. You typically need to invest more time and cash to become certified for this high-paying job without a college degree. 💸
You're handling radioactive materials, so you must be very careful in following safety protocols and informing the patients to ensure their comfort during the process. Doing this also helps form accurate disease detection results for the doctor to use. 
24. Theatrical Performance Makeup Artist 🎨
The Grinch wouldn't have as much impact if his voice didn't match his grouchy expression as a green-haired humanoid with the right prosthetics — and you have the theatrical performance makeup artists to thank in the live-action movie. 👏
With the right connections, you can find yourself working for a popular TV series that needs heavy makeup and special effects. But, expect to work odd hours and carry heavy luggage filled with makeup, too. 🧳
It's a creatively challenging career that you will undoubtedly enjoy but job stability isn't its strong suit. So, it's important to build a portfolio and set up a strong social media presence to keep the clients coming. 
25. Police Officer 👮
You don't always need to have a college degree to be a superhero protecting civilians and deterring crime, especially when you apply to become a police officer. 🦸
Because maintaining the peace is a 24/7 duty, you can be working different shifts and may be assigned either to the desk making reports, talking to civilians, or on the field of action. ⏳ 
Being an effective police officer starts with a good grasp of the law and local ordinances, being observant, and having good communication skills.
A high school diploma is enough to get you into law enforcement, but specializing in a certain field requires you to take up more certifications or a four-year degree. 🎓
26. Search Engine Optimization (SEO) Specialist 📈
Why did the SEO specialist cross the road? They wanted to get hit with traffic. 😆 In the digital marketing world, attracting your target market to visit your website is the goal of this job.
SEO specialists thrive online because they interpret data and strategize methods to get your website to rank at the top of search engines. That's because more visibility tends to lead to more eyeballs on your page! 👀
A business or marketing degree can help, but it's ultimately your direct experience with websites (usually starting as a content writer) combined with diligent studying from thousands of online resources that can help you succeed in this job. 
27. Software Engineer 🧑‍💻
Fascinated by how coding language or ones and zeros create a buzz-worthy app or an AI robot? You can find a profitable calling as a software engineer writing, designing, and testing software applications. 🤑
This is one of those high-paying tech jobs that may need a formal four-year education in programs like computer science (especially if you're working for tech giants like Google), but many employers also accept applicants without a degree that can still get the job done. 
If you want to get your foot in the tech industry without spending $30,000 or more on a college education, get busy learning from the abundant online courses or trusted coding boot camps and setting up a portfolio to submit to smaller companies. 📁
READ MORE: 25 Best Computer Science Colleges to Get You Tech Success
---
These options prove that it's absolutely possible to land high-paying jobs without a degree (and save you from thousands of student loan debt). 
If you're not sure which path to pursue yet, explore your strengths and interests and ask around for insight before diving right into anything permanent. 
Good luck! 🤞
27 High-Paying Jobs to Pursue Without a College Degree: Frequently Asked Questions