Hands up, who loves the smell of books? We do too. New ones, old ones, we can't get enough of them. Indeed, for anyone with a penchant for reading, even going on holiday is an excuse to hunt down hidden bookstores down cobblestone-paved back streets walkways and visit places of literary significance.
If you're someone who believes having fun isn't hard with a library card, here's a list of famous libraries around the world that are not just Instagram-worthy but also the fantasy of every bibliophile. 
The Royal Portuguese Cabinet of Reading, Rio De Janeiro, Brazil
Who wouldn't want to be stuck in a stunning, three-story library for a long weekend? The Royal Portuguese Cabinet of Reading is a hot-spot for bookworms. In addition to housing 350,000 titles, there are paintings and other precious items of Portuguese culture, making it not only a stunning library but a melting pot of Portugal's history.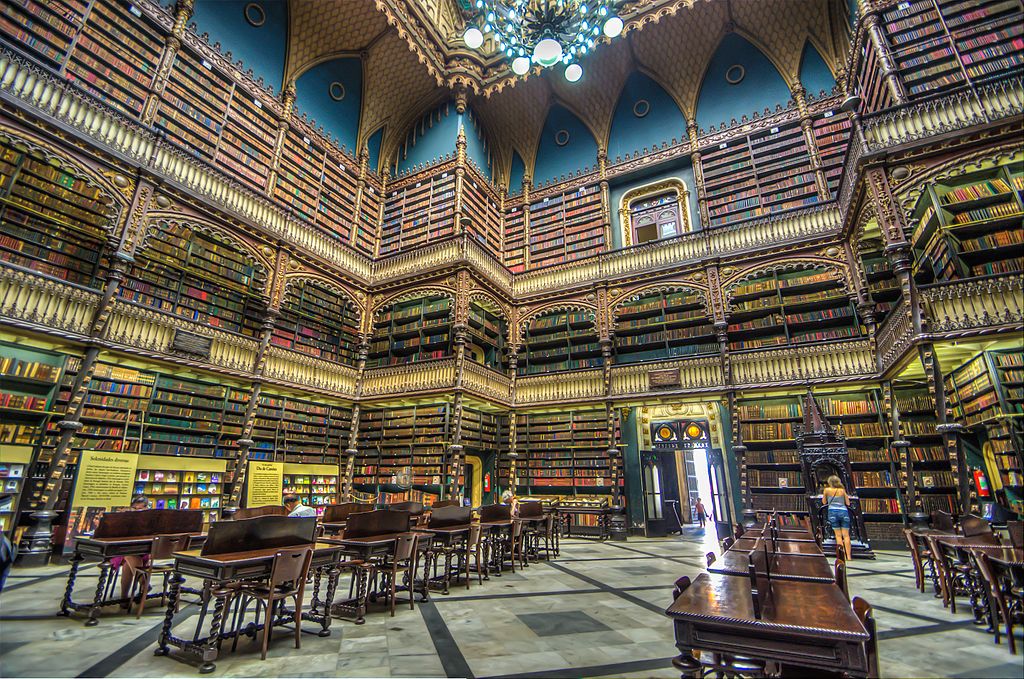 The Abbey Library of Saint Gall, St. Gallen, Switzerland
One of the oldest surviving libraries in Europe, the Abbey Library is a stunning work of architecture which features magnificent burnished woodwork and ceiling frescoes. You can read to your heart's content, but you cannot take pictures — cameras and cell phones are strictly prohibited inside the library. Unrivaled in beauty, the library is a storehouse of rare manuscripts. There are also precious artworks on display, including the bill of sale for the abbey property and a Gospel of John from 800 AD.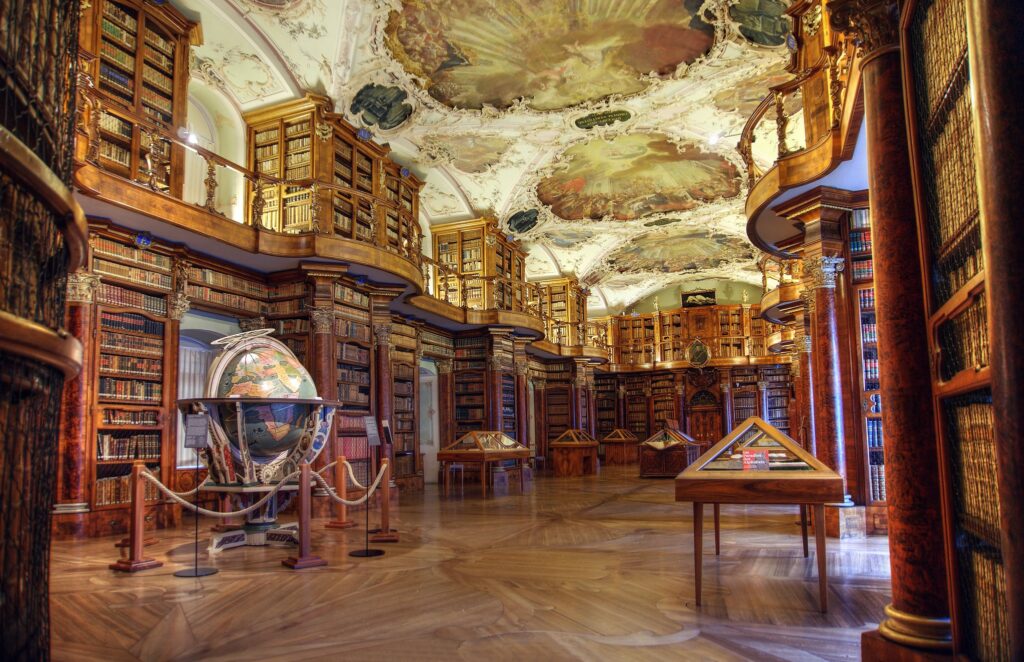 Stuttgart City Library, Germany
The Stuttgart City Library is not just for book lovers but also for those who have an eye for architecture. Designed by Eun Young Yi, this jaw-dropping library looks like a Rubik's cube from the outside. But step in and you will be taken aback by its simplicity. Not just books, the monumental library also has a cafe called LesBar (meaning, reading bar) and a separate space for children where they can play and acquire the habit of reading.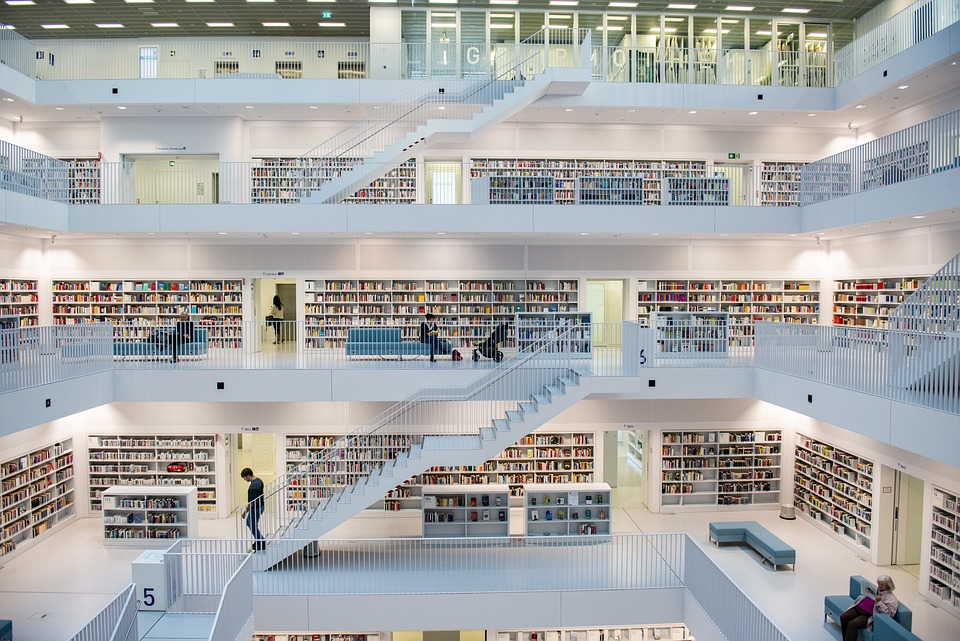 Trinity College Library, Dublin, Ireland
One of Ireland's iconic treasures, this historic setting dating back to the 16th century, has time and again been described as one of the world's most beautiful libraries and a must-visit for all. It is home to the famous Book of Kells, illustrated by monks in the ninth century, and each page truly is a work of art. In late 2020, the Dublin City Council gave the green light to redevelop the library.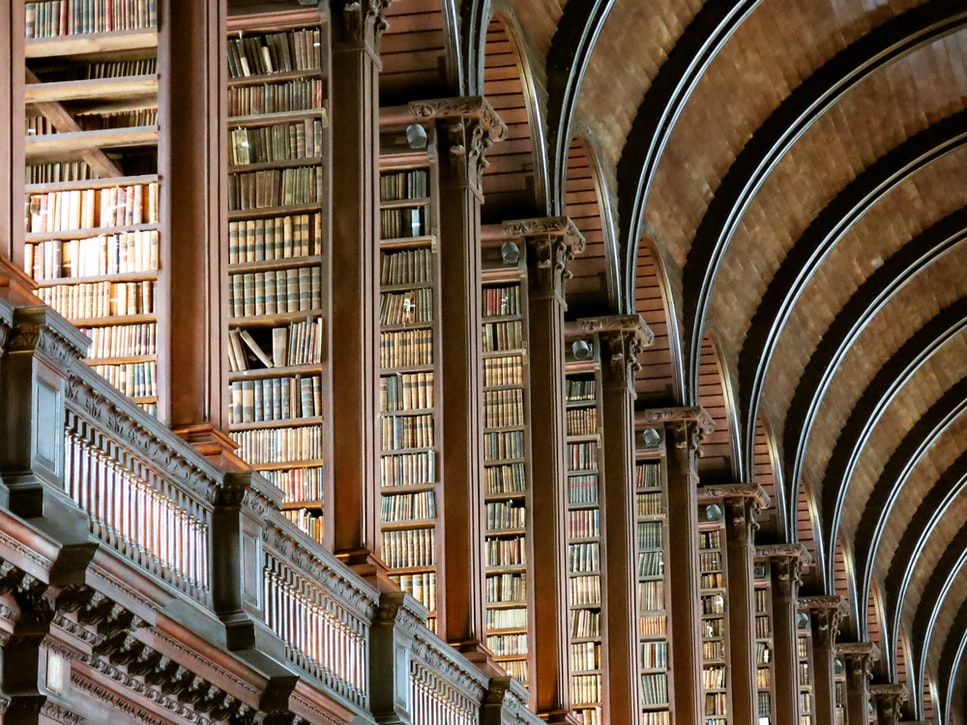 The Girolamini Library, Naples, Italy
The library of the Girolamini, located inside a sprawling 16th-century complex, holds more than a million books, mainly ancient manuscripts such as musical works dating from the 16th to the 19th century. A few years ago, the library became a center of controversy after former director Marino Massimo De Caro was accused of conspiring in a notorious book theft. However, in recent years the library is returning to its former glory and very soon it will be possible to visit again.
#Naples the amazing library in the #Girolamini convent complex #Beauty #History pic.twitter.com/kpsx8OQ7Ky

— Dnd Napoli (@dndnapoli) March 9, 2016
Mafra Palace Library, Portugal
Located in the Baroque palace of Mafra, which is now a UNESCO heritage site, the 90-meter-long library contains over 36,000 books. However, unlike most libraries where you can walk in anytime, here you need an appointment to access the valuable resources. What's more fascinating is that the library, which houses many old volumes, controls book-eating pests by releasing bats at night — a tradition that has continued for centuries now.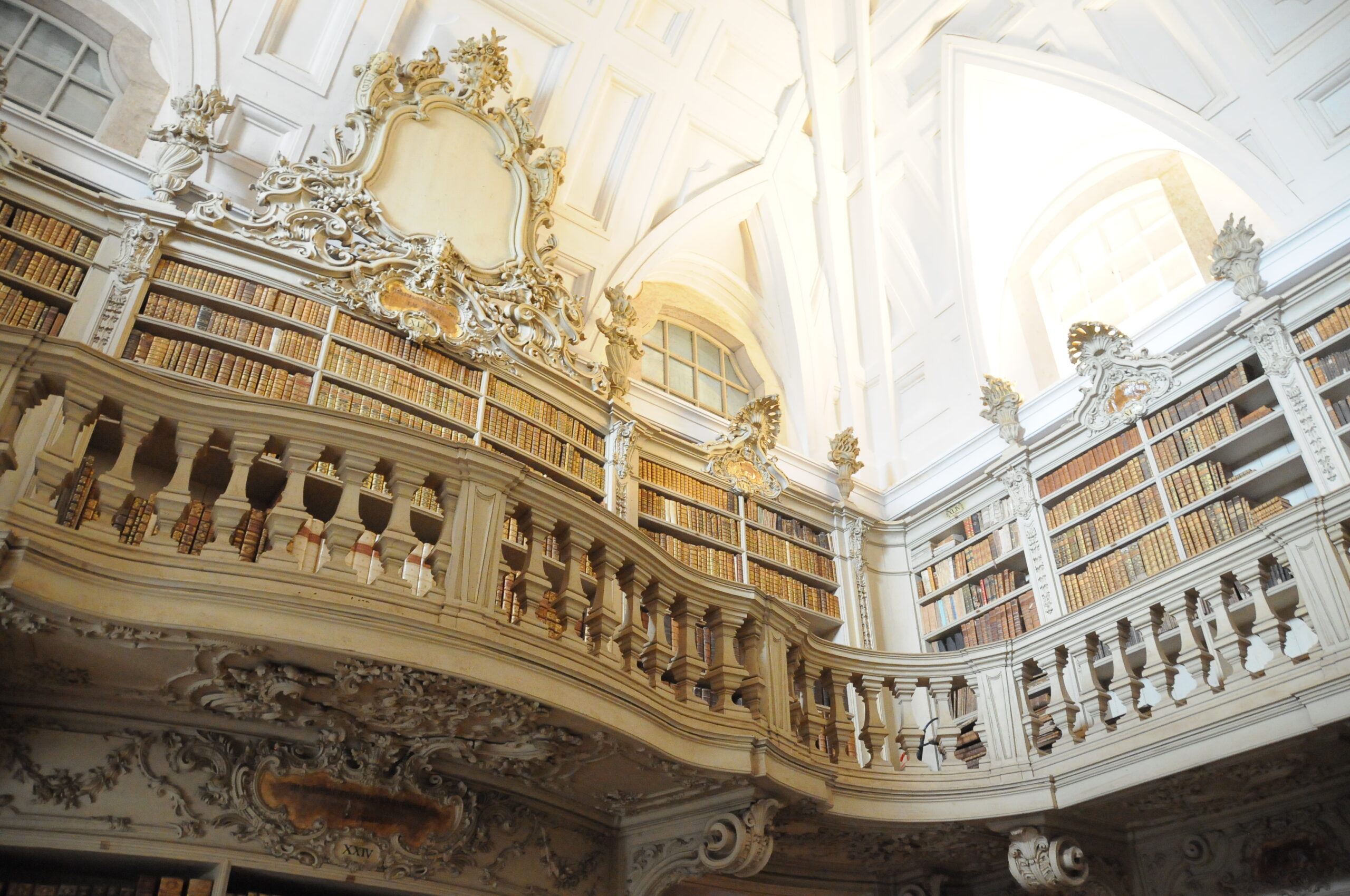 Vasconcelos Library, Mexico City
Designed like a labyrinth and loaded with over 600,000 items including books, multimedia, and videos, the Vasconcelos Library is also an architectural feast for the eyes. If you're tired of taking down notes for your college essay, the library also has a surrealist garden attached — a dreamy maze containing over 60,000 species of plants.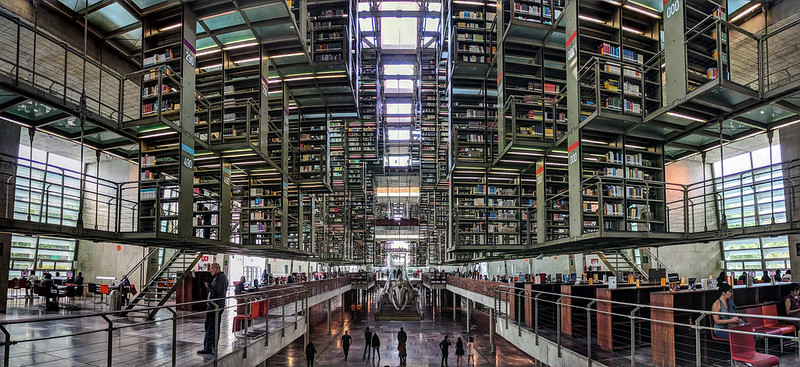 The Tianjin Binhai Library of Tianjin, China
With its floor-to-ceiling bookshelves, the Tianjin Binhai Library is a five-story architectural marvel within which you can easily get lost. The bookshelves surround a spherical structure inside a futuristic, cave-like atrium, giving visitors the feeling of walking inside an eye — an idea that has inspired the nickname, "The Eye of Binhai."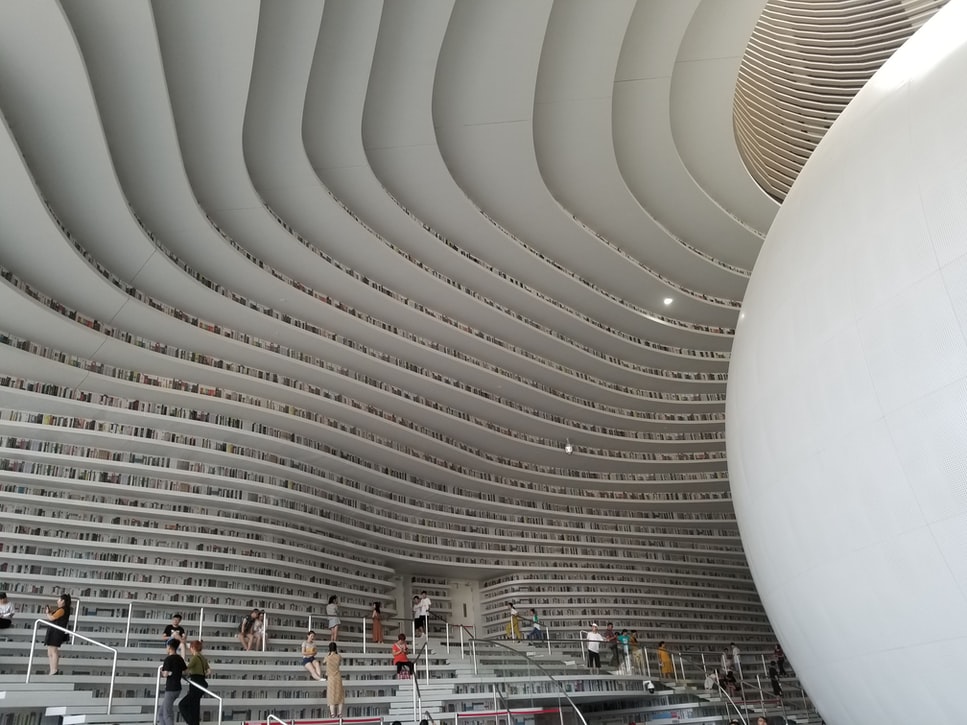 El Ateneo Grand Splendid, Buenos Aires, Argentina
If you're looking to explore Argentine culture, arts, and literature, you'll love the El Ateneo Grand Splendid. The library, which used to be a theater, still has red stage curtains and its original alfresco ceiling. However, the former mezzanines and orchestra sections have given way to thousands of books. You can even sit down for a cup of coffee on the stage where once dancers performed, which is now lined with coffee tables.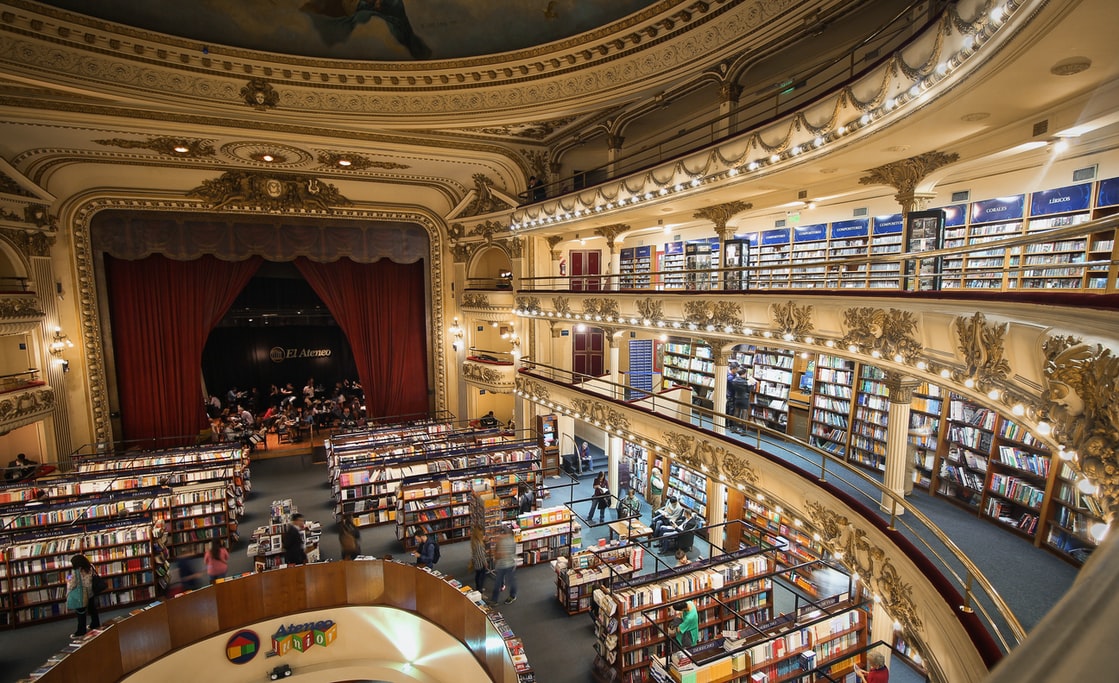 Library of Parliament, Ottawa, Canada
One of Canada's most spectacular buildings, the Library of Parliament is located in the heart of the Parliamentary Precinct in Ottawa. Throughout its history, the library has seen three fires, although the renovation process after every one of them has been hugely successful. Today, the library houses 650,000 items including art and artifacts, rare books, and decorative arts and finishes. Although access to the facility is generally restricted to parliamentarians, research publications are available to the public.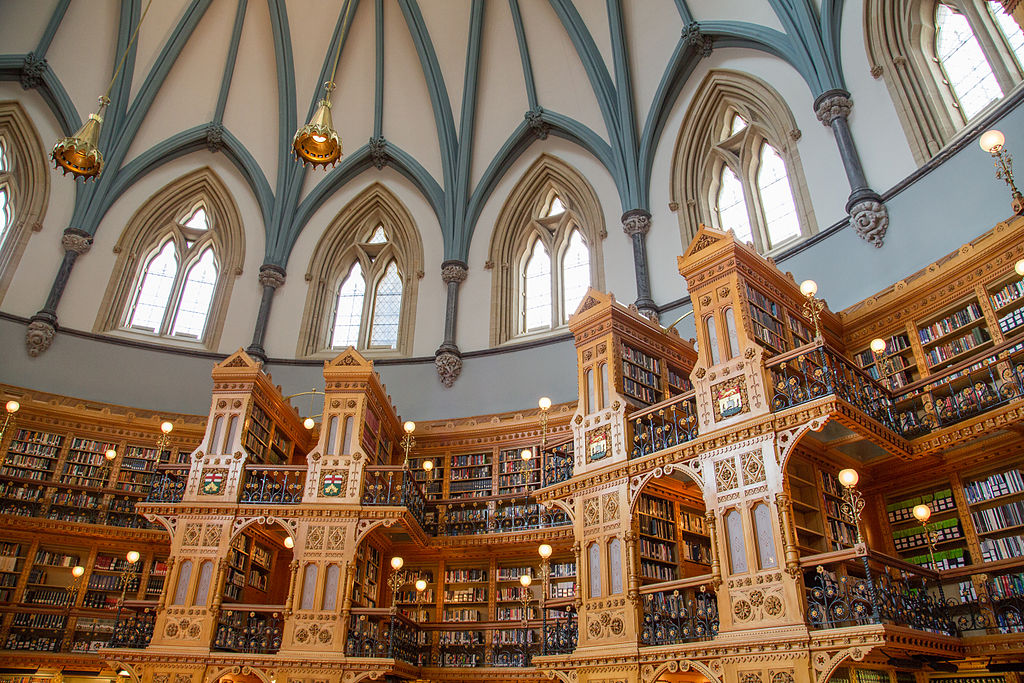 Royal Library of San Lorenzo de El Escorial, Madrid, Spain
Built by King Philip II of Spain, this enormous library is located within the monastery and palace complex in Lorenzo de El Escorial, outside Madrid. It has a rare collection of over 40,000 books and manuscripts. In addition to a variety of colorful frescoes on the ceiling, there are baroque globes and armillary spheres installed by King Philip II, who spent much of his time in the library in the company of geographers, astronomers, and cartographers.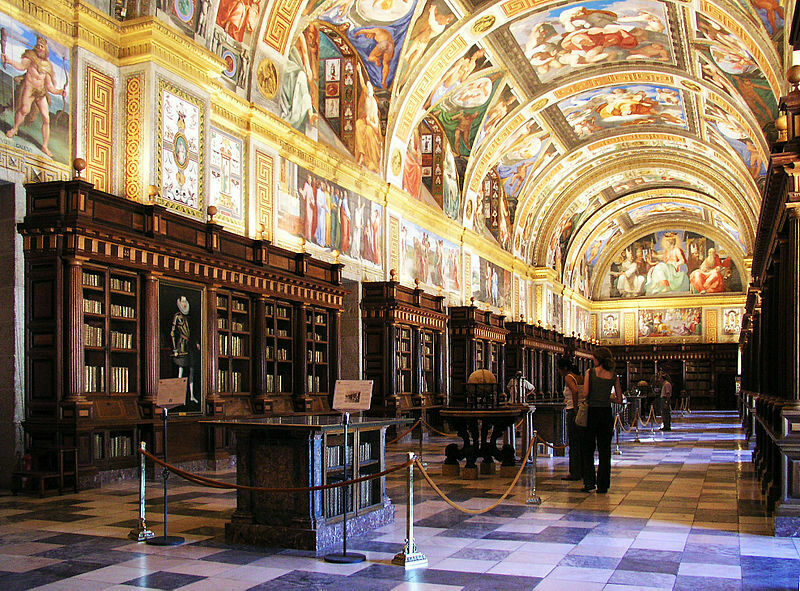 Bibliothèque Nationale de France, Paris
Home to marvels of Renaissance cartography, the National Library of France is one of the largest libraries in the world with over ten million items. If you're looking to spend some time soaking up French culture, the library is also home to Louis XIV's globes and an extensive collection of French and Greek coins from antiquity. Bonne journée!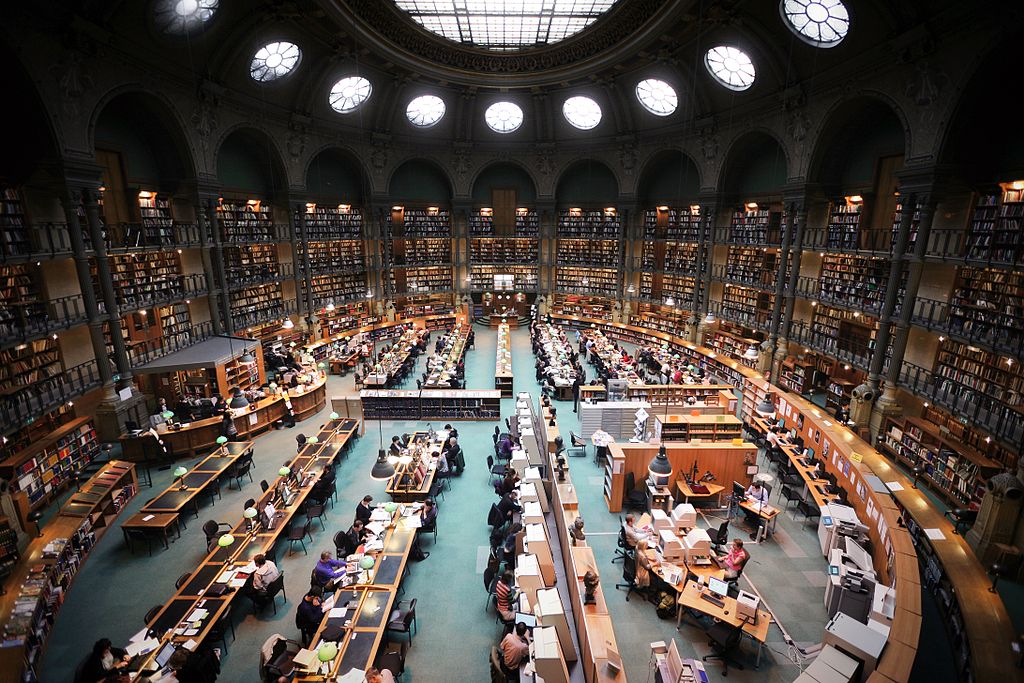 Library of Congress, Washington DC, United States
Located on Capitol Hill, the Library of Congress is the world's largest library with 164 million books, manuscripts, journals, films, and other items. Fun fact: the library has 838 miles of shelves — farther than the distance from Washington, DC to Chicago! An enviable collection that grows by approximately 12,000 items every day means the library will be of great help to almost any reader or researcher.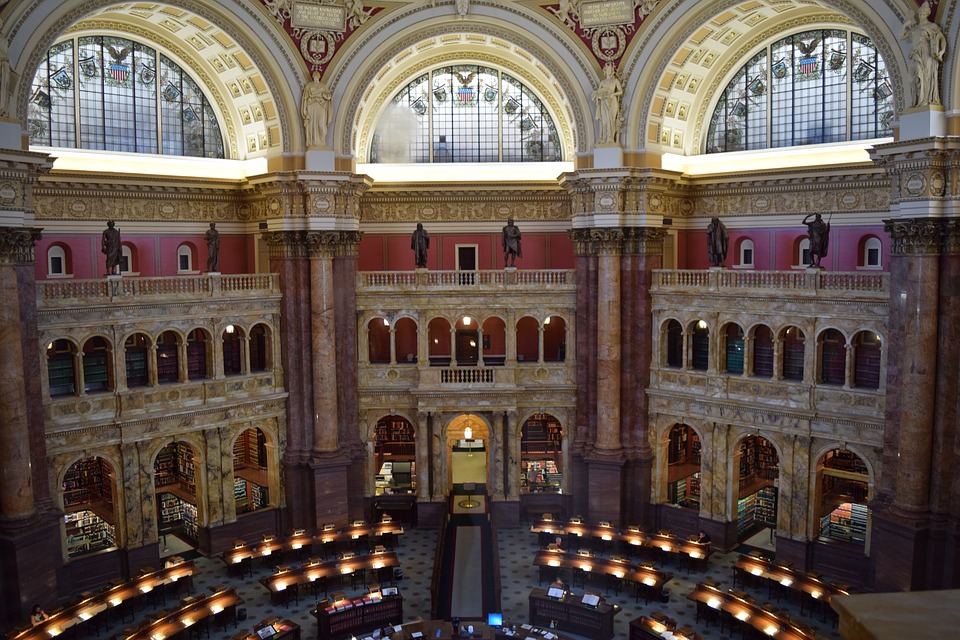 Rijksmuseum Research Library, Amsterdam, the Netherlands
A beautiful research library in the Netherlands with hundreds of shelves and spiral staircases, this 19th-century library is the Narnia of bibliophiles and art history lovers. The shelves are stocked with manuscripts, journals, and periodicals along with catalogs about art auctions and exhibitions. If you want to spend a day surrounded by aesthetically-pleasing bookshelves with sunlight spilling through the windows, there are tables on the ground floor to spend some alone time with the books.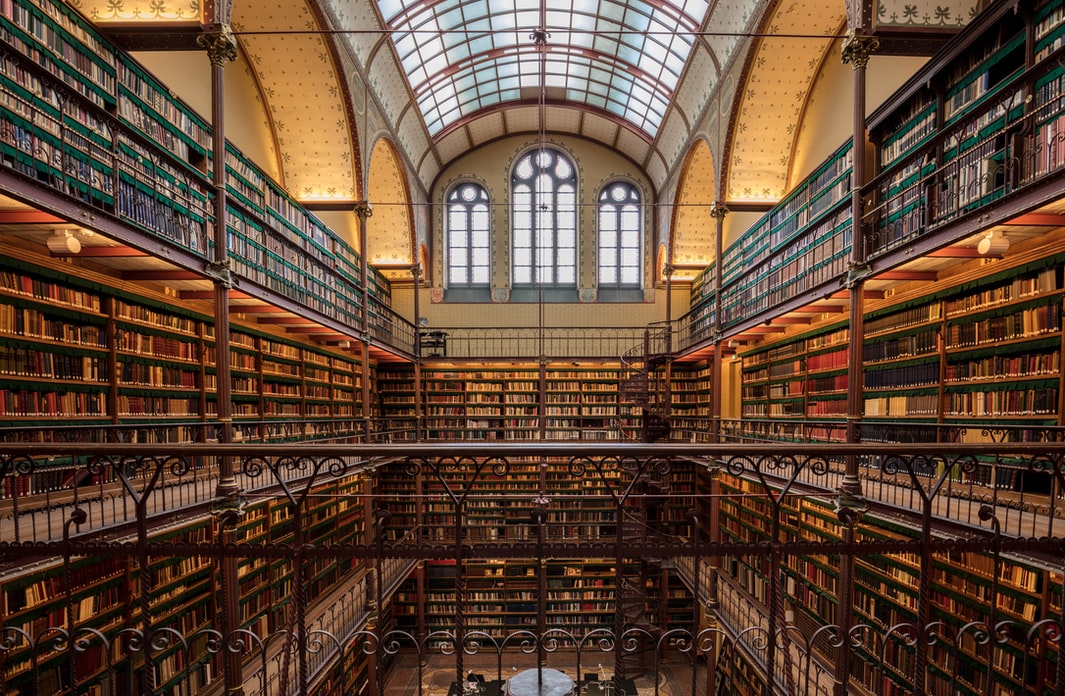 Baroque Library of Metten Abbey, Germany
Metten Abbey was initially home to a modest library built in the 13th century. It has been expanded upon throughout the years and is now regarded as one of the most magnificent libraries in Germany. Beyond its thousands of ancient books, the library is rich in historical value and is home to magnificent Baroque sculptures and the Mettener Antiphonary, a collection of 15th-century music manuscripts. If you're looking to visit on a weekend, the library is accessible through guided tours only.
The Baroque Library of Metten Abbey in Metten Germany pic.twitter.com/NmcMFOw8C5

— Architecture Art (@Architect_art1) December 5, 2020
The Vatican Library, Vatican City
Home to the Vatican documents — a major source of information on history, science, philosophy, and theology — the Vatican Apostolic Library, known as "VAT," is one of the oldest libraries in the world and contains over a million items. The library is now integrating modern technology to digitize its archives. VAT also now employs artificial intelligence to protect its treasures from cybertheft.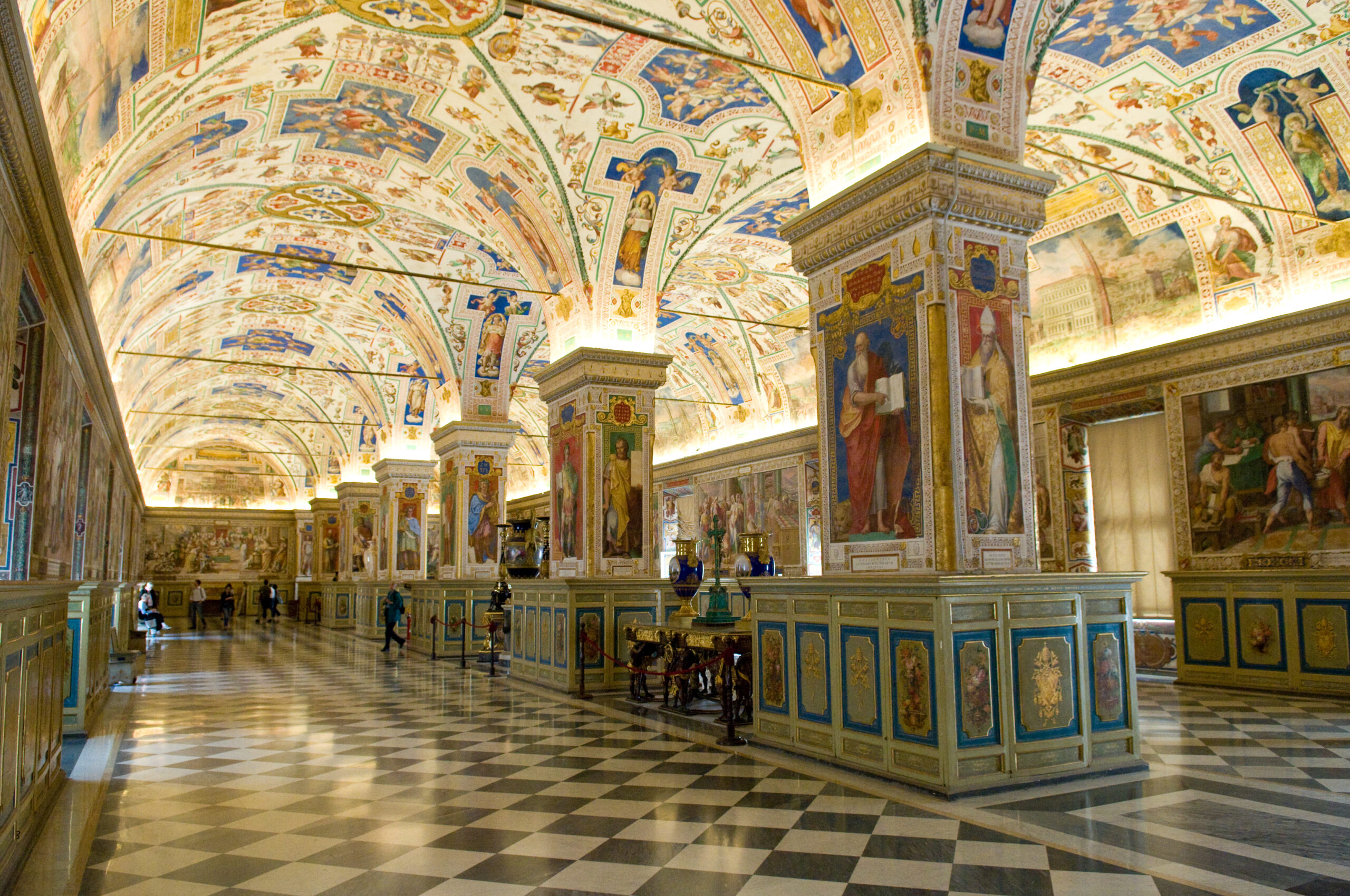 The Vennesla Library, Norway
Completed in 2011 by Norwegian architects Helen & Hard, the public library at Vennesla has received accolades for its splendid architecture. The structure is built using glue-laminated timber arcs to support the roof and is comparable to the ribs of a whale skeleton. The library is also a cultural space with a cozy cafe and open meeting places for visitors.
The ultra-modern Vennesla Library in Norway has reading booths with high-tech lighting! pic.twitter.com/MuA2LvKBKe

— Paris Knight (@ParisKnightBook) November 13, 2014
Austrian National Library, Vienna
Dating back to the 14th-century, this breathtaking Baroque building is less of a library and more of a museum. There are special collections including maps, papyri, and portraits. In fact, there are also two exquisite Venetian baroque globes. While you're on a tour, keep an eye out for library employees moving in and out through secret passages hidden behind bookshelves.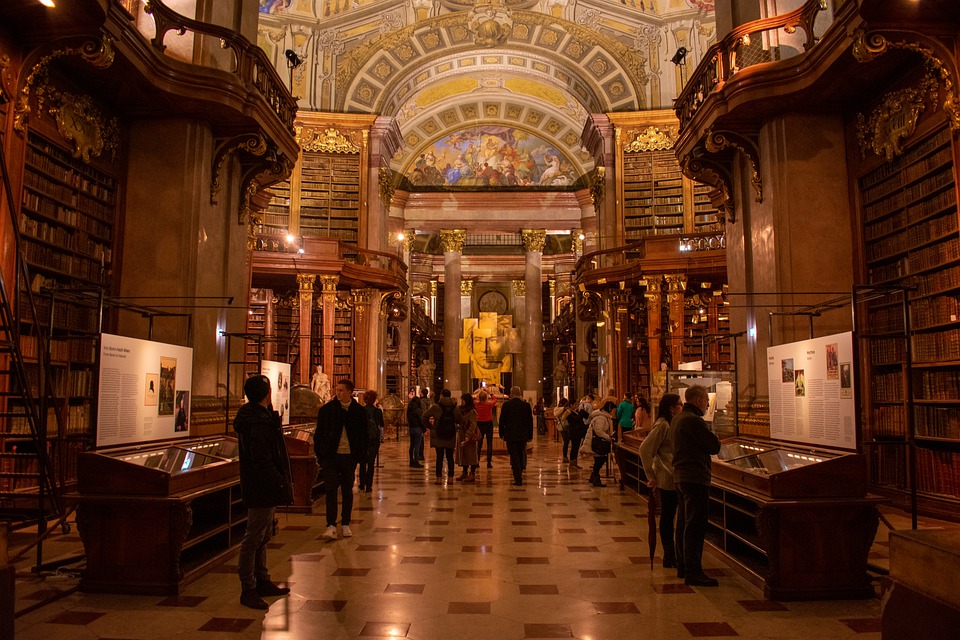 Bodleian Library Oxford, England
The Bodleian Library is entitled to own free copies of all books and printed items published in Britain, a practice that started in the early 17th century. No doubt the library has an unrivaled collection of volumes — 12 million items, to be precise. Housed in buildings spread all over Oxford, the Bodleian is the second-largest library in Britain after the British Library.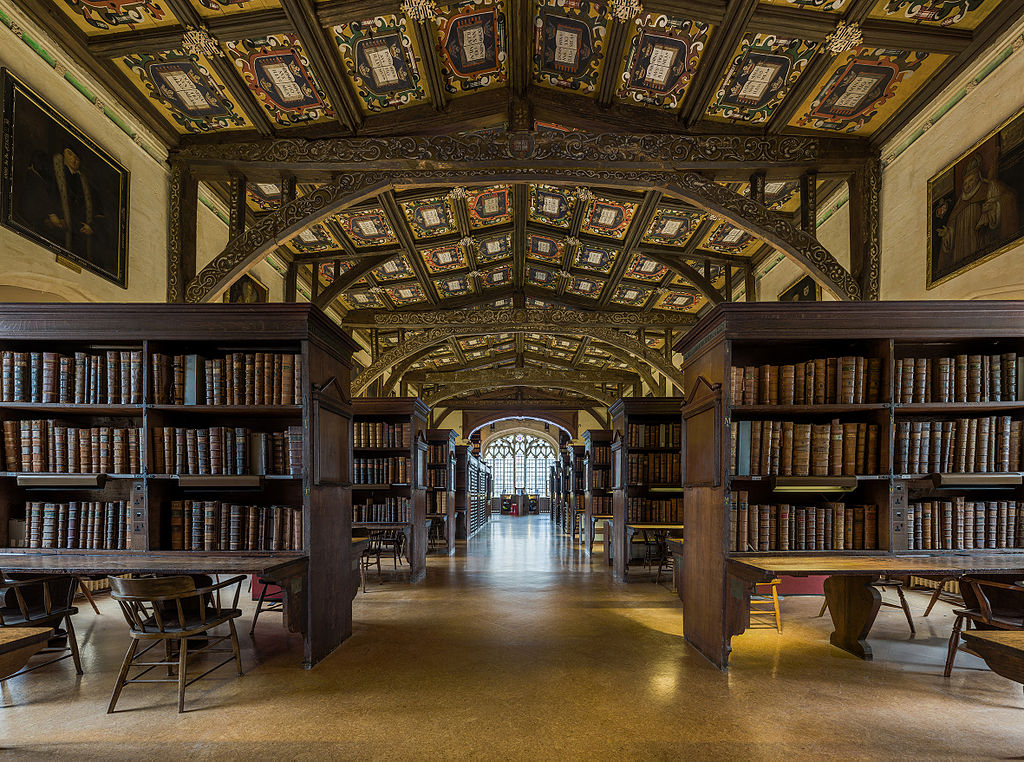 The Iowa State Law Library, Des Moines
Iowa's State Law Library has won multiple awards for its awe-inspiring architecture. Located in the Capitol building in Des Moines, this is one of the biggest libraries in the country. Besides its 100,000 items, the intricately-carved wrought iron staircases and spectacular chandeliers will leave visitors mesmerized at the building's spectacular interior.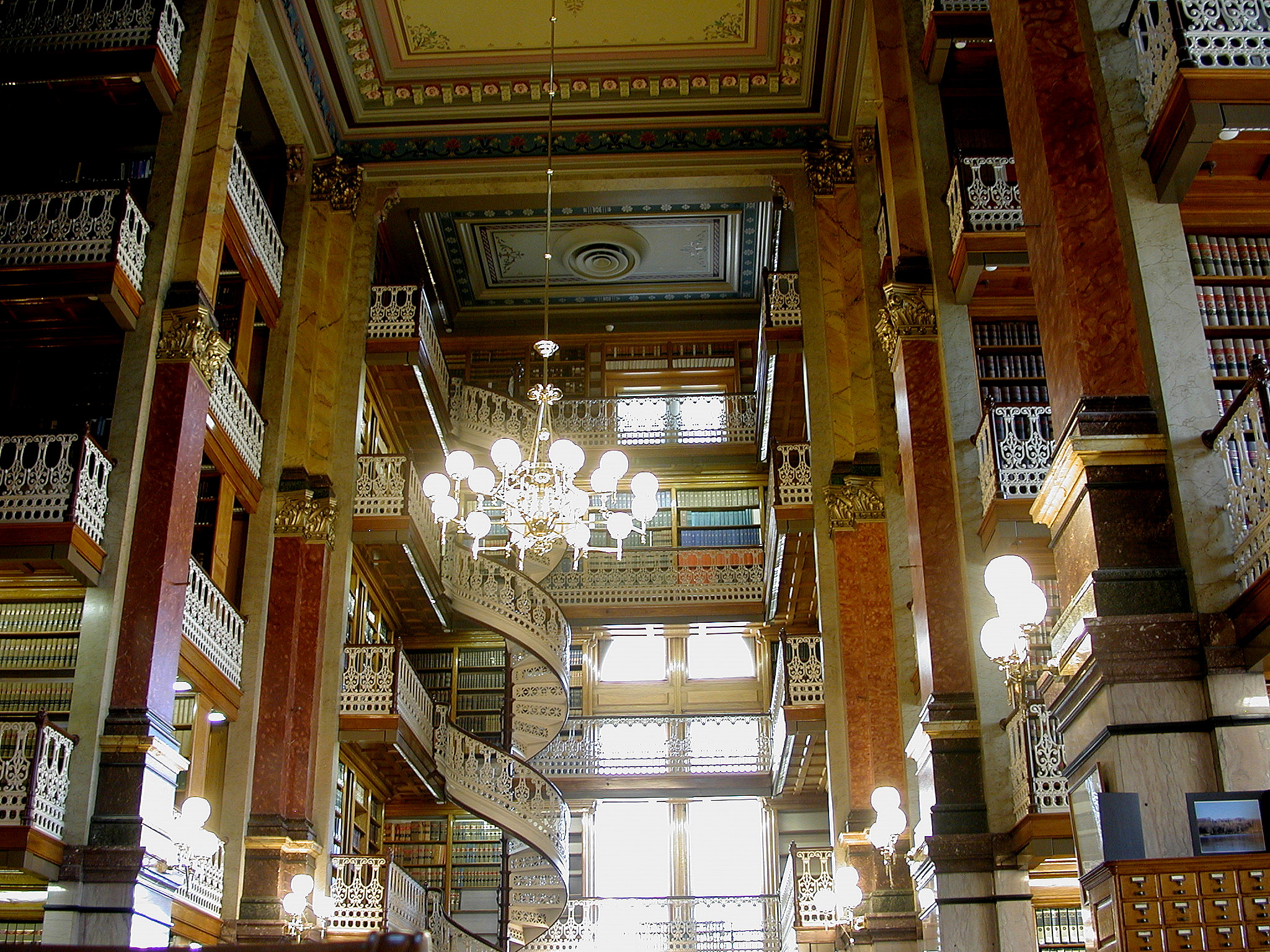 Biblioteca Nazionale Marciana, Venice, Italy
What makes the Marciana library distinctive is its location in a historic, renaissance building. One of Italy's oldest surviving public libraries, today the library features over a million volumes of books and more than 10,000 manuscripts. Not just books, the library's architecture with allegorical wall paintings and coffered ceilings will give you a taste of Greek mythology.
Most beautiful libraries in the world #17
Biblioteca Nazionale Marciana in Venice, Italy#library pic.twitter.com/GDqHJAVHYK

— Fantasy Book Review (@FanBooRev) February 25, 2017