When universities scrambled to move education online amid the pandemic, students were thrust into an entirely new learning environment. While online learning gives students a lot of flexibility to construct their own university experience alongside their personal lives, it can quickly become overwhelming.
Students are often advised that they need to motivate themselves for online classes, but they're not always told how to manage this. Luckily, adjusting to remote learning isn't an impossible feat. Here are some tips you can use to get the most out of learning online!
---
1. Establish a Routine and Stick to It
With online learning, you're no longer a slave to the university schedule — you can create a routine that works for you. Build your schedule around parts of the day when you'll naturally feel more motivated to write essays, watch lectures, read excerpts, or solve equations. Then, during the parts of the day where you're less motivated, you don't have to feel bad.
Once you identify your most productive times, start planning outwards. Choose the best time of day to get out of bed, take a shower, get dressed, and go on breaks. A routine will prime your mind for classes, and it will also help your family understand that you should not be disturbed during these times.
---
2. Find a Designated Study Space
What does your ideal learning space look like, and what materials do you need or have to make it happen? One advantage of remote learning is that you have a lot more freedom to decide what you can do with your work area. This is where you can set up a keyboard and mouse, an extra table where you can spread out your textbooks, or even an extended display for your PC or laptop. The possibilities are endless!
TIP: If you have space, it's best to assign your study area away from distractions like common family areas and your bedroom. These places are where your mind is most likely to wander since you're used to doing leisure activities in these areas.
---
3. Organize Your Work Better
Studying remotely gives you the freedom to organize your schedule your way. This is an opportunity for you to learn how to manage your workload as it comes in. Draw up a calendar of classes, projects, and tasks so that you have a clear picture of what you have on your plate.
Make sure to set aside some time for breaks and work on your concentration skills — a Pomodoro timer is a simple and effective way of helping you section work and rest.
---
4. Use Study Apps to Make Life Easier
Luckily, you don't have to plan out your organization alone; with the help of modern technology, you can keep track of how your day, week, or month is going with just a few taps.
While we're accustomed to thinking of using our smartphones for communication and leisurely activities, this technology can be used to supplement our classes as well.
Consider productivity apps or handy study tools that can help you track your progress or note-taking applications to organize all your different lectures and subjects — there are tons of options online to help you expand the way you learn!
---
5. Make the Most of Productive Socializing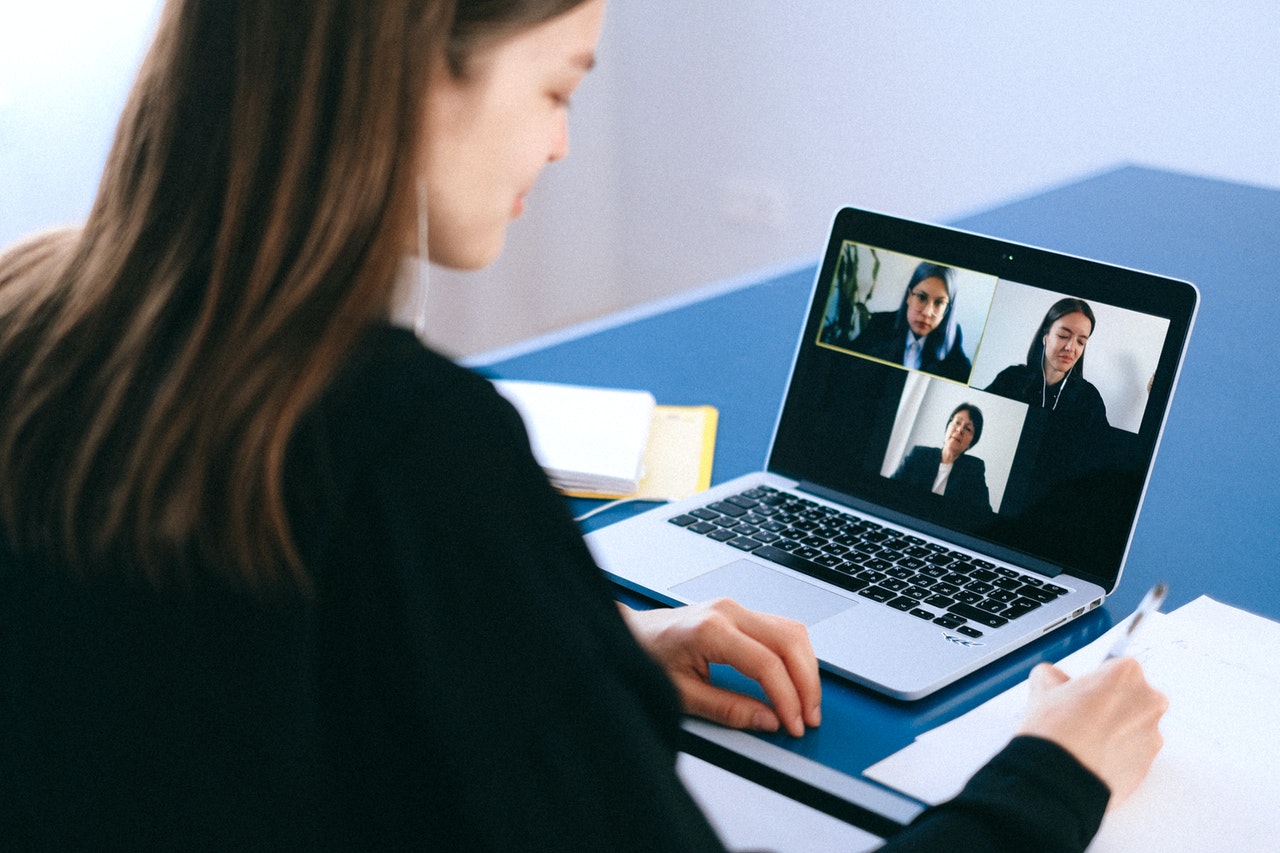 Even though technology has become more capable of giving us a conducive learning experience, it doesn't cover everything. Online students often report feelings of boredom and isolation, particularly without any extracurricular activities to break through your learning routine.
Take it upon yourself to establish new relationships while remote learning. One way to continue social contact with your peers as you normally would in a university setting is to video call your classmates for a study session so that you can chat normally and retain a semblance of the classroom.
---
6. Limit Your Screen Time
While socializing with your peers can provide a welcome respite from your academics, Zoom fatigue is real. Being present on camera several hours a day can be exhausting.
While studying apps are handy, don't discount traditional studying methods, such as note-taking on paper or color-coding topics with highlighters. Or, ask your professor if you can have a sliver of time in class where you can turn off the cameras so that you can focus on listening and taking notes without feeling like you're being watched.
---
7. Accept the Limitations
In a university space, staying connected to other people comes somewhat naturally. You have the opportunity to socialize inside and outside of class, and you can approach the teacher's lounge for feedback on your schoolwork. These opportunities don't exist while you are learning remotely, so it's important for you to be patient with yourself while you figure out the pace and the setting that works best for you.
If you hit a mental block while pouring over some learning materials, then don't push it. Even in a classroom setting you're bound to zone out every once in a while, so you shouldn't be too hard on yourself when you feel your mind starting to wander when studying online. Grab a quick snack or go for a quick walk to clear your head, so that you can return feeling refreshed and ready to tackle the materials.
---
8. Celebrate the Small Wins of Learning Online
Your routine isn't just about balancing family and schooling — it's also about giving you time for yourself. Every day, set aside a block of time to indulge in some self-love. Whether it's running a bubble bath, playing some video games, or taking a nap, don't feel guilty about the little leisure activities that help you stay sane while remote learning.
---
9. Talk to Your Instructors and Ask for Help
Educators pick up on important cues from their students in the classroom; unfortunately, this isn't something that they can do by themselves in remote learning. If you hit a dead end on a lecture or a reading, approach your peers or your instructor to clarify. One message is enough to get the conversation flowing — they'll likely be happy to help!