Let's be honest, one of the most exciting things about going to college is the vibrant social life it brings — whether it's wild Greek parties, entertaining open mic nights, intense sports competitions, or fulfilling student clubs. 
Beyond just offering a break from studying, these outside-the-classroom activities allow you to make new friends and create memories that will last a lifetime! 🤩 Who wouldn't say yes to that?
If you are itching to know which colleges in the country have the best social life, check out the 15 schools listed below to see which ones you should include in your college search.
READ MORE: How to Apply to College: 9 Steps to Application Success 
1. University of Illinois at Urbana-Champaign
You name it; they probably have it here. The University of Illinois is home to plenty of student clubs, services, traditions, and activities to beef up any student's college social life.
Choose to display your Illini Pride and support the school's impressive division one teams in sports like women's volleyball and men's basketball. Or, you can engage in the campus' flourishing Greek life. If that's not your jam, the recreation center has cooking classes, wellness workshops, ice skating lessons, and plenty of other programs that will be right up your alley. 
Plus, there is easy access to nearby bars, including the Illini Inn, home to the famous Mug Club tradition where (legal) drinkers can celebrate after a big game win (or drink away their sorrows 😉).
2. University of Michigan at Ann Arbor
Want to know why Michigan is such a good choice for students? Because it makes connecting with amazing, like-minded people so easy! 
You can make great contacts at a togetherness dinner or during an interactive team-building challenge. You can also scout one of the many events at the Center for Campus Involvement or join one of the 1,600 student clubs at UM to make your free time more productive and stimulating. 
3. University of Wisconsin at Madison
Take our word for it — being an undergraduate at UWisconsin at Madison is next level. You may think that it's just a prolific research institution, but there's a lot more to the campus than just its academic ranking. 
You can pursue your passion through one of the 900 student clubs and show off your school pride by supporting the varsity teams (all 23 of them!). If drinking is your go-to pastime, students favor Der Rathskeller or the Memorial Union Terrace to enjoy a cold one, live music, and the company of friends.
Even if you're only dropping by for a visit, you're surrounded by historic architecture and celebrated local spots to keep you occupied. But you'll be even more excited once you're admitted and experiencing this college's social life for yourself! 
4. University of Georgia at Athens
There's nothing quite like the full college town experience at the University of Georgia because it truly has something for everyone!
You can check out more than 750 student clubs (spanning from religious, honorary, special interest, and multicultural interests), 62 Greek groups, and even 80 study abroad programs if you want to combine your passion for travel with your academic pursuits. 
If you're looking to de-stress or make the most of your study breaks, you could also stop by local restaurants or make time to attend the AthFest — a week-long arts festival celebrating Athens' thriving music, art, and film scene. 
5. University of Texas at Austin
If we were to use just one word to describe what you will experience at this campus, it would be growth. Life at Austin is geared towards helping students reach their fullest potential — all while having fun! 
There's so much to see and experience within the city, including wine and film festivals and historic venues, that it wouldn't even matter if the University of Texas didn't have much going on. 🤭
But don't worry, the college still has a lot to offer its students. You have countless arts and culture clubs, Shakespeare performances, tons of campus events, and more than 70 fraternities and sororities. 
6. Massachusetts Institute of Technology
We all know that MIT students work hard, but are they also allowed to play hard? Of course! While the curriculum can be rigorous and stressful, MIT's campus provides excellent opportunities like water wars and next-level stealth pranks to enrich your college social life. 
There's no shortage of options here! Pick from more than 500 student organizations, 40 Greek life groups, 30 varsity sports, and more. And while this school is known for engineering and physical sciences, MIT does have a thriving creative scene with annual art events. 
7. Washington University in St. Louis
You'll find a lot of happy and active students on the diverse Washington campus, thanks to its commitment to supporting student expression. 
This campus promotes a bustling lifestyle built on student involvement through the student union, 26 recognized Greek chapters, and local immersions at the Gephardt Institute for Civic and Community Engagement.
You can connect with other WashU students through monthly events, the school's signature Assembly Series, or sharing a coffee or meal at one of the many on-campus restaurants. 
8. Pennsylvania State University
Finding a college social life at Penn State won't be a problem at all because this campus is home to students that enjoy all sorts of passions, from alcohol to Japanese cartoons. Immerse yourself in opportunities such as student leadership programs, community engagement, volunteering, and more — whether you're living on or off-campus. 
If you are overwhelmed by the choices, you can attend the Involvement Fair and see what extracurricular activities could fit into your schedule. Here you can also connect with amazing people who will make your college experience worthwhile.
No matter what you're into — Dungeons and Dragons, brewing and fermentation, anime — there's a student club waiting to welcome you. If you're into campus government or art classes, there's something here for you too. 
9. University of Virginia
Buzzfeed once named the University of Virginia one of the smartest party schools in the country, and this remains true today!
Not only are you challenged and supported academically thanks to the small class sizes at this school, but you'll also wake up to a beautiful, vibrant, 396-acre college campus that has a wealth of fun and engaging social activities. UVirginia has around 800 clubs and organizations for every passion, including 3D printing, aerial dance, and clean water causes.
10. University of Florida at Gainesville
Students are drawn to the University of Florida for more than just a good education. The college also has a vibrant, optimistic campus social life with abundant extracurriculars (clubs, Greek life, and student leadership) to boost your resume. But there are also plenty of other things to do when you are in search of adventure. 
Like what, you ask? You can go with your friends to the state's national museum (said to be one of the country's best collections) or find interesting fitness workshops like flying yoga. You can also swim, bike, and relax near Lake Wauburg North Park and South Shore. 
11. Yale University
This Connecticut-based Ivy League school has no problem making all types of students feel right at home, wherever they come from. Yale knows that its members come with a range of talents and needs, and it's committed to providing support and opportunities in any way it can.
There are tons of multicultural centers for Black, Asian, Hispanic, and Native American students and various student groups where you can socialize and have meaningful interactions with peers. 
Apart from that, New Haven is such a fun place to live! Hungry? There are countless great places to have pizza, brunch, burgers, or a few cocktails. Curious? You'll be shocked by how many local classes and workshops you can find about any topic under the sun.
12. Ohio State University
Learn, play, serve, and belong — that's Ohio State's student life motto. This is why the campus is home to such a highly engaged student body that knows how to have a fun college social life! 
Who wouldn't have a full calendar when you've got such a robust selection of recreational sports programs from adventure trips to group fitness and club sports and plenty of diverse, multicultural resources to make students feel safe, heard, and understood. 
Then, when you step off campus, you'll find everything you need to let off some steam. Savor tasty food at up-and-coming restaurants, check out the latest film screenings at local theaters, and fill up on unique brews at Columbus Ale Trail and Watershed Distillery. 
13. University of California-Los Angeles
Representing the West Coast is the University of California-Los Angeles. This campus features a beautiful 400-acre botanical garden, perfect for late-night date strolls or interesting nature-related festivities.
Most undergraduate students can't seem to say no to living on campus (aka life on the Hill) since it has everything they need: short walks to classes, beautiful sunset views, relaxing study rooms on terraces, healthy dining options, and over 5,000 campus events. 
Make it more exciting by supporting the school's varsity teams (from baseball and soccer to gymnastics and water polo) and revel in the intensity of collegiate sports!
14. Rice University
One thing that sets Rice apart from the other schools on this list is its student-run businesses spread across the campus. Because students are expected to manage every aspect of their operation, this gives them valuable first-hand experience and the opportunity to forge deep connections with business partners and fellow workers.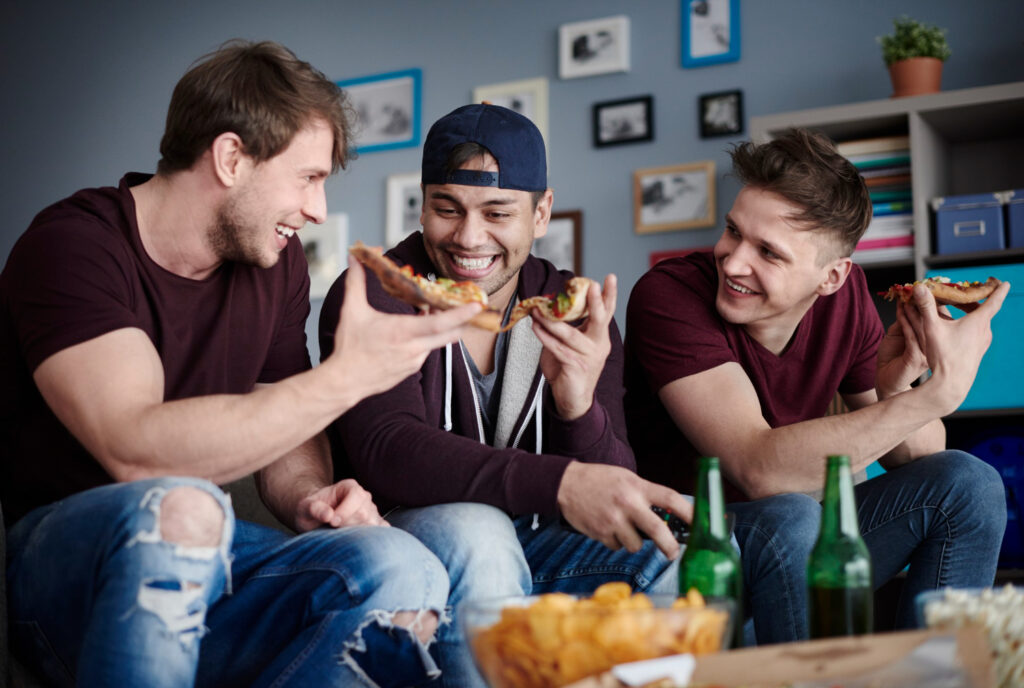 The Hoot, a late-night food delivery service, and Rice Coffeehouse are excellent and highly successful examples of what this type of initiative can produce. There is plenty of other top-tier dining, so you'll never be starved for choice! 
If you're looking for entertainment, Rice also has a late-night programming series called Owls After Dark that features engaging activities like outdoor movies and game nights. You can also join camping trips to de-stress from all your coursework. 
15. Stanford University
Want to make your first few years in college memorable? Stanford could be the place for you! 
Nothing beats being a first-year student here, since the school provides numerous activities, like introductory seminars, admission events, and Frosh 101, to help you settle in quickly. But one thing you might also like is so-called Meetups where students gather during backyard barbecues or excursions to form and strengthen bonds. 
Since it's a college sports town too, you get to enjoy a 6,700-yard golf course, a 17-court tennis stadium, and more! Strong mental health resources are also increasingly becoming a necessity for colleges, and Stanford has plenty to help you deal with isolation, grief, loneliness, or being away from home for the first time.
---
When you look back at your college years, wouldn't it be better to have memories of wild dorm parties and intense sports competitions rather than just sleepless study nights at the library? 🤔
It's no secret that your studies should come first, but this is also your time to meet new people and create unforgettable memories, which is easy to do at the colleges with the best social life above. Good luck! 😉 🥂