Historically Black colleges and universities (HBCUs) were started to achieve one goal: give Black Americans a shot at gaining a higher education. 👨🏾‍🎓
With the first institution founded almost two centuries ago, today, there is a diverse selection of HBCUs that students of color across the country can call home while studying. 
Below is the full list of all HBCUs sorted by state — check it out! 👀
Alabama
Alabama A&M University 
Dr. William Hooper Councill, a formerly enslaved person, founded AAMU in 1875 to provide promising Black students a place to learn and thrive. 
Currently, there are more than 60 programs in fields such as behavioral sciences, business, finance, and computer science. 
This impressive offering has made the historic institution home to many celebrated figures, like NFL legend John Stallworth and Olympian Jearl Miles Clark.
But one thing that might seal the deal for potential students is the extensive career development services that come with the education. 
Alabama A&M devotes in-depth assistance — from resume revisions and approval to career consultations — to make sure that you're all set for life after college. 
Alabama State University
With the abolition of slavery in 1865, people of color started seeking opportunities for higher education. A group of formerly enslaved people, known as the Marion Nine, raised $500 (worth more than $11,000 today) to buy the land used to establish Alabama State University. 
The Marion Nine accomplished their mission to provide education for people of color, which continues to impact Black people in Alabama today. 
Initially offering teacher education, the school has added degree programs in health sciences, literature, microbiology, and international business. But it doesn't end there. 
ASU understands that providing a spectacular campus life for students is also part of its mission. You'll find plenty of academic collaborations, leadership academies, family programs, student clubs, and even a game room to make the four to six years the best of your life. 
Adults looking to advance their careers or build more credentials can access continuing education programs, including paralegal, medical billing, and human resources certifications.
Bishop State Community College
This college started out as a partner institution to Alabama State College, offering extension courses (usually evening or off-campus programs for people not regularly enrolled) to Black elementary and secondary teachers in Mobile. 
Today, Bishop State offers a range of programs promoting student success and workforce training — from full four-year degrees to specialized courses for all types of students.
Looking to bring out your leadership potential or meet new people? Dive into the numerous student organizations made available to you on campus, such as honor societies, academic clubs, and a pep squad. 
Bishop also promises all-out support to get you that degree, so expect learning assistance services and even career coaching.
Gadsden State Community College
This community college was created after four existing schools merged to reduce course duplication and to better serve students.
Gadsden State Technical Institute — one of the founding institutions — started out as a vocational training school for Black people following unrest from Black veterans who were denied admission to the all-white Alabama School of Trades.
Things have drastically changed, with the school now housing over 4,000 students across 70 programs, including technical programs and non-credit skills training perfect for adult professionals. 
Gadsden State is also the only Alabama community college with a macroscopic anatomy laboratory that offers an aquaculture program, perfect for students interested in agribusiness education or aquatic biology.
The 115-acre college also has an impressive list of available scholarships to ease that tuition burden on low-income students.
J.F. Drake State Technical College
This HBCU's expansion over the past decades has been phenomenal! 
Once a tiny school with only 27 students enrolled in four programs (auto mechanics, electronics, brick masonry, and cosmetology), this college now offers 16 certificates and degree programs, currently catering to 1,200 students.
Thanks to new agreements with other Alabama institutions, Drake State graduates with associate degrees can also transfer seamlessly into four-year degree programs at select schools. 
Whether they stay or go, all students can expect top-notch campus services. Faculty and staff committed to your success are available for tutoring and counseling, as well as career and disability support. 
Lawson State Community College
You might not have recognized Lawson State back in 1965 because it was first known as Wenonah State Junior College. 
At this time, the college had plenty of programs on offer compared to other Alabama HBCUs, but its most celebrated achievements came after it merged with Bessemer State Technical College in 2005.
No surprise that the school has tons of programs geared toward service-oriented careers, such as building construction, plumbing, manufacturing trade, cosmetology, and nail technology, on top of usual fields like business, health, humanities, and math.
Trenholm State Community College
In 2000, a merger between two long-standing institutions — John M. Patterson State Technical College and H. Councill Trenholm State Technical College — created Trenholm. Combining the two colleges formed part of a statewide effort to reduce duplicate programs. 
Today, the school offers technical certificates and associate degrees in fields such as automotive and transportation, computer information, business, and graphic design. 
Trenholm State also boasts two work-study programs which allow students to earn as they complete their associate degrees. The AMT and FAME programs match students with sponsor companies that can even hire them once their education is complete. 
Shelton State Community College
This multi-campus institution combines Shelton State Technical College and C.A. Fredd State Technical College. 
On offer is an associate's degree in applied science and other programs in fine arts, child development, and industrial technology. 
With the goal of promoting equal access to education and opportunity, the school also hosts the West Alabama Center for Workforce Development. This center partners with local businesses to run programs that teach entry-level workers the basic skills required to take up employment in these companies.
Miles College
From day one, this four-year institution has ingrained fighting for civil rights in its students. This is because it was founded by the Christian Methodist Episcopal Church, a church created by formerly enslaved people to be a haven for freed men and women. 
This rich history has inspired several alumni to continue serving the American people, including Richard Arrington, Birmingham's first African-American mayor.
If you want to pursue higher education focused on social justice, the college offers social work, pre-law, criminal justice, and political science degree programs. 
A bustling student life? You can also find that in Miles! Whether it's chilling or playing pool at the Norton Student Center or actively participating in sports clubs and fraternities, Miles has it all. 
Oakwood University
It was with 375 acres of land and 16 students that this HBCU began its mission to educate Black Alabamians. 
Since then, the university has been devoted to making a difference in its community through relief drives, child development programs, and community improvement initiatives. 
The school's major academic programs fall under the departments of biology, foreign languages, information systems, nutrition, dietetics, and theology.  
The school is also a member of the United Negro College Fund, allowing it to participate in different fundraising campaigns and opening up additional scholarships and international opportunities for students of color.
Selma University
This theological school was created by Baptist minister and educator William McAlpine to assist Black Baptist ministers and formerly enslaved people. 
After proposing the school at an Alabama Colored Baptist State Convention in 1873, McAlpine went on to raise enough money to build the institution, which then opened its doors on the first day of 1878. 
With more than 300 enrolled students and an endowment worth $55,000 in 2019, Selma has a variety of relevant degree offerings in health science, business, physical education, and Bible and Christian education. 
Stillman College
Before the Civil War, a group of white Presbyterians from Tuscaloosa founded Stillman College, then known as Stillman Institute. 
It started as a training school for ministers of color that taught homiletics (sermon-writing) and theology. But today, Stillman welcomes non-theological learners of all races in diverse programs, including biology, criminal justice, and music.
Sports fans can find themselves cheering for the men's and women's basketball, baseball, and softball varsity teams in the National Association of Intercollegiate Athletics. Meanwhile, lovers of music can join or watch Stillman's renowned band and choir ensembles.
Talladega College
"We regard the education of our children and youths as vital to the preservation of our liberties" — this was the commitment born out of a meeting between two formerly enslaved people named William Savery and Thomas Tarrant at a convention back in November 1865. 
With the help of General Wager Swayne of the Freedmen's Bureau, the men created a one-room school from salvaged wood for the children of formerly enslaved people. 
The college has evolved over the past century and a half, adding multiple buildings and a hefty curriculum that includes mass media studies, business administration, computer science, and social work.
It doesn't hurt that the school has a relatively wide pool of student clubs, such as Amistad staff, debate club, Pan-Hellenic council, and student government association, in addition to a decent Greek life.
Talladega has a virtual fast-track program for busy working adults that's offered in the evening. You can complete a bachelor's degree in less than two years without having to sacrifice your weekends.
Tuskegee University
Lewis Adams, a formerly enslaved person and tinsmith, was the force behind creating this HBCU. 
Adams was able to convince Colonel WF Foster to secure authorization for the Negro Normal School in Tuskegee — no land, no building, just an approval. Not long after, the school was set up on an abandoned plantation measuring about 100 acres. 
Over time, the school has expanded its program offerings, including doctoral programs in integrative biosciences and materials science (a field focused on discovering new materials).
There are no scholarship shortages at Tuskegee either. It has all kinds of funding options up for grabs for different needs like athletic, endowed, external, freshman, transfer students, and UNCF.
---
Arkansas
University of Arkansas at Pine Bluff
With its main campus located in Fayetteville, the University of Arkansas chose to build another school in Pine Bluff because of its sizable Black population and its reputation as south-central Arkansas' economic center.
Setbacks were abundant, but fortunately, the university persevered to become the powerhouse institution it is today.
Being student-focused and providing quality education are among UAPB's core values, which is why there's a great mix of excellent degree programs and student groups. 
You can pick from good academic offerings, such as art, criminal justice, multimedia communication, addiction studies, and accounting. Plus, the school can connect you to tons of job opportunities that can further enrich your life and resume.
Arkansas Baptist College
Formerly named the Minister's Institute, this school was founded by the Colored Baptists of the State of Arkansas, making it the only Baptist-affiliated HBCU west of the Mississippi. 
A block of land at Little Rock was purchased (which is still home to the campus today), and the rest is history. 
Now, education at Arkansas Baptist spans six divisions: business administration, interdisciplinary studies, fine arts, public administration, religious studies, and social and behavioral sciences. 
True to its commitment to serving the marginalized, the school offers a free, self-paced program for non-traditional adult students to help them reach their academic goals. It also provides GED prep classes and testing and career coaching at no charge. 
Philander Smith College
Attempts to make education available to formerly enslaved people in west Mississippi resulted in the founding of this college (formerly known as Walden Seminary) in Little Rock. 
Mrs. Adeline Smith, the widow of American real estate agent Philander Smith, chanced upon Little Rock University President Dr. G.W. Gray during a church conference and handed him a gift of $10,500 (a little more than $281,000 today) for Walden Seminary. 
Today, students can choose between 21 degrees, including visual and performing arts, biology, computer science, and accounting. There's even the option for dual degrees (if you're up for it 😉). 
One of the things that elevate the college is its Student Transition And Retention Services (STARS) Program which hosts different student services like disability support, first-year peer mentoring, and transition programs. 
Shorter College
Initially known as Cherokee Baptist Female College, Shorter owes its start to the African Methodist Episcopal Church. 
Classes started in the basement of a church in Little Rock, but enrollment rapidly rose and the school also began to offer elementary to tertiary education in 1917. 
The current course lineup includes degree programs in criminal justice, entrepreneurial studies, Christian leadership, and computer science. 
The college also offers several special programs that can give more people access to higher education, like the Anchor and Right Start Programs which cater to incarcerated individuals and youth in the state juvenile justice system. 
---
California
Charles Drew University of Medicine and Science
Since being founded in 1966, this HBCU has become a leader in providing education on and treating cancer, diabetes, HIV, and AIDS in underserved communities. Based on this, it's no surprise that CDU's goal is to narrow the health disparity gap between whites and people of color!
This relatively hidden gem has earned its designation as a minority-serving institution, with more than 80 percent of enrollees coming from the multicultural city of Los Angeles. 
Furthermore, students can expect top-tier learning since the school's programs have been recognized in esteemed US rankings. 
You can choose from degrees in nursing, computed tomography, radiologic technology, biomedical sciences, public health, and psychology.  
---
Delaware
Delaware State University
Starting out as the Delaware College for Colored Students, this school changed its name to State College for Colored Students in 1983, then Delaware State University in 1993. 
This university has always been exhaustive in its efforts to educate people of color, establishing a preparatory department in 1983 focused on helping students who weren't yet qualified to enroll in major courses (such as agriculture, classics, engineering, and science). 
Today, DSU offers diverse courses, including Africana studies, music therapy, law, informational technology, food and nutritional sciences, and various agricultural programs. 
If research is in your blood, DSU is on the path to answering life's questions with multidisciplinary projects in biomedicine, neuroscience, renewable energy, laser optics, and more.
---
District of Columbia (Washington, DC)
University of the District of Columbia
American abolitionist Myrtilla Miner envisioned this university as a haven for African-American girls.
When the US Supreme Court voted to desegregate schools in 1955, the college merged with Wilson Teachers College to form the District of Columbia Teachers College. 
After consolidating two more institutions, the school now remains one of the only public higher education institutions in the area. 
Throughout the years, residents petitioned to expand the school's curriculum to accommodate other academic interests. It now offers courses in aviation maintenance, biomedical engineering, corrections administration, and more.
Howard University
Did you know that this HBCU is the alma mater of iconic actor Chadwick Boseman? 
While Howard University started out as a training ground for Black ministers, it's now known as a cornerstone for Black education in the US, producing many African-American graduates. Its enrollment stands at just under 10,000 students with a $712 million endowment.
When it comes to academic programs, Howard has around 45 undergraduate courses covering humanities, sciences, and business. 
The school also boasts of a vibrant social life thanks to 200+ clubs, more than 20 Division I athletic teams, historically Black Greek organizations, and one of the most popular Homecoming events in the US.
---
Florida
Florida A&M University
The roots of this impressive university can be traced back to two men named Thomas. 
Thomas Gibbs, a Duval County educator, and Thomas DeSaille Tucker, the college's first president, were responsible for leading the institution during its infancy.  
The university became able to award bachelor's degrees in 1910 when it had a student population of 300. Now, there's a wealth of courses available, including criminal justice, political science, agriculture, secondary education, pharmaceutical sciences, architecture, and more. 
FAMU is also the home of famous and influential figures such as Althea Gibson, the first Black female athlete to win the singles crown at Wimbledon, and Leander Shaw, Jr., a Florida Supreme Court Justice.
Bethune-Cookman University
What can you do with $1.50, a lot of faith in God, and a vision to serve Black women? 
Well, this was the recipe American educator and civil rights activist Dr. Mary McLeod Bethune used to start the Daytona Educational and Industrial Training School for Negro Girls with five female students and her son. 
Today, Bethune Cookman has over 2,500 students with 45 degree programs in areas such as information systems, digital broadcast, and mathematics. 
Bethune also promises the Wildcat 360° Student Experience — the school's unconditional commitment where care teams share mutual responsibility over individual students, designing creative services intended to meet their needs.
Edward Waters University
A senior leader of the African Methodist Episcopal (AME) Church rose to the task of building this educational institution in Florida for newly emancipated African-American people — which was named after Edward Waters, the third Bishop of AME church. 
Other serious problems, like the Great Jacksonville Fire, popped up along the way, putting the school in substantial debt to cover reconstruction costs. 
But the school didn't give up and came back stronger than ever. Now operating as an accredited university, courses in forensic science, criminal justice, psychology, and business administration are all on offer. 
Students are also bound to have an exciting life on campus with class councils, royal courts, and various national and student organizations.
Florida Memorial University
It wasn't an easy start for the only HBCU in Southern Florida. Racial tensions hampered the school's first decade, including when university leaders were forced to flee the original campus location after a group of people fired shots at a school building. 
But since then, several notable people have graduated from the school. This includes Barrington Irving, the first Black pilot to fly solo around the world, and John Rosamond Johnson, who wrote the Black national anthem "Lift Ev'ry Voice and Sing."
Exceptional degrees can also be found at Florida Memorial, such as aviation management, aeronautical science, cybersecurity, environmental science, entertainment public relations, and more.
---
Georgia
Albany State University
Educator and author Joseph Winthrop Holley was inspired by the works of W.E.B. DuBois to create a better life for African Americans through industrial and religious education.
Starting out as the Albany Bible and Manual Training Institute, the school became a four-year institution focused on home economics and teacher education after joining the University System of Georgia in 1943. 
Majors in social sciences and humanities came a few years later. 
Notable Albany State graduates include NASA electronic engineer Katherine Clinton and Olympic medalist Alice Coachman, who was the first Black woman to win gold in the high jump during the 1948 games.
Fort Valley State University
In 1895, a group of 15 men (three of who were white) appealed to the Superior Court of Houston County to create a school that promoted mental and manual education in the state. 
Their bid was successful, and Fort Valley High and Industrial School (later renamed Fort Valley State) was born. 
Today, it serves almost 3,000 students across its 1,365-acre campus. Popular majors include psychology, biology, management, and veterinary technology.
Residents from neighboring states have an advantage too! The college attracts applicants in close proximity (hello, Alabama, Florida, North and South Carolina, and Tennessee) with the promise of charging in-state tuition.
Savannah State University
SSU has become a huge part of Georgia's history, being both the oldest HBCU in the state and the first higher education institution in the city of Savannah.
The university was built to prepare teachers and formerly enslaved people for professional careers, but it has since expanded its curriculum to include STEM disciplines. 
SSU currently has around 3,700 students and 145 faculty members spread across 30 degree programs. These courses are divided into four colleges: business administration, liberal arts and social sciences, sciences and technology, and education.
A colorful campus life awaits you too since you can join the student government association, spend "me time" at the health center, or find friends at more than 70 student clubs on campus.
Clark Atlanta University
This private, non-profit university is the amalgamation of Atlanta University and Clark College, which were united in 1988. This union made the school the largest college affiliated with the United Negro College Fund.
As a testament to its academic excellence, CAU is one of only two private Black colleges classified as a research university (or High Research Activity) by the Carnegie Foundation. 
Serving nearly 4,000 students across 40 unique areas of study, the college is listed as one of the best Southeastern universities in the country. Plus, US News & World Report Rankings named it the 13th best HBCU in 2020. 
Interdenominational Theological Center
The Interdenominational Theological Center is the world's only graduate theology program that prioritizes African Americans. 
The center started as the joint vision of six schools (including Morehouse School of Religion, Gammon Theological Seminary, Turner Theological Seminary, and Phillips School of Theology) to form one school of theology that would promote ecumenism.
Business magnate and philanthropist John D. Rockefeller Jr. and The Sealantic Fund were important sources of funds to keep the school operational through the years. Now it has five seminaries and an ecumenical fellowship. 
Morehouse College
On Valentine's Day of 1867, Rev. William Jefferson White and others founded this institute to support formerly enslaved people in their pursuit to become Protestant ministers and educators. 
You can find a wide array of residential majors including communication studies, art history, dance performance, political science, software engineering, and urban studies. 
Students at Morehouse are also urged to embody the "Morehouse Mystique" — a tradition that ties them to the religious roots of the school's founding. 
This involves five tenets: upholding academic excellence, elocutionary arts, high moral values, social commitment, and belief in a higher power. 
Morris Brown College
With the help of the African Methodist Episcopal Church, Big Bethel Church founded Morris Brown College — the first educational institution in the state to rely solely on African-American patronage.
The school opened on October 15, 1885, allowing 107 students and nine teachers to exchange ideas at the corner of Boulevard and Houston Streets in Atlanta, Georgia.
Morris Brown College awards degrees in music, global management and applied leadership, and psychology, as well as certificates in nonprofit management, esports performance, and business.
Plus, the school aims to enrich every area in your life during your years-long stay. How? Well, it offers campus ministry, individual counseling, wellness education, and even career placement services. 
Distinguished alumni include former President of the Atlanta Gas Light Company Isaac Blythers, retired US Air Force Lt. General Albert J. Edmonds, and actor Thomas J. Byrd.
Paine College
Money has undoubtedly been a pain point for this school as its founder, Bishop Lucius Henry Holsey, once scoured the entire southeast to secure donations for the college. 
He successfully returned from his travels with $7.15 ($195 today) from the Virginia Conference, $8.85 ($242 today) from the South Georgia Conference, and $2,000 ($55,000 today) from Rev. Atticus Haygood of ME Church South. 
The generosity allowed Paine to blossom into the four-year institution it is today. Students can choose from seven majors offered through five departments: business administration, history, media studies, social sciences, and STEM. 
It's also hard to have a dull moment on campus since Paine offers plenty of student activities. Liven up your college experience with academic and social clubs, or even join the college choir or cheerleading squad! 
Spelman College
Despite the 'man' in its name, Spelman was initially created as a women's seminary to accommodate formerly enslaved women in the area. 
A visit to a Baptist church in Cleveland allowed seminary teachers to meet oil magnate John D. Rockefeller and his wife, Laura Spelman, who then donated funds to the school leading to it being renamed after Mrs. Rockefeller's family. 
When the school opened, Spelman welcomed about 100 Black women. Today, more than 2,000 co-ed students are enrolled in the school's 26 majors. 
On offer is a range of dual degree programs that allow students to finish a liberal arts or an engineering degree from Spelman at any of the college's partner institutions, such as Dartmouth College and Purdue University.
---
Kentucky
Kentucky State University
In 1885, Kentucky needed more schools to train Black teachers for its Black elementary schools. But it was the desire of Frankfort's 4,000 residents that placed this education institution in a prime location. 
City officials donated $1,500 ($44,489 today) and a site with a scenic view of the town to get things started. 
Today, Kentucky State has an enrollment of 2,300 students across three colleges offering degree programs in agriculture, aquaculture, social work, public administration, and more. 
It's also one of the HBCUs that give you a chance to earn college credit while still in high school, meaning you can receive an associate's degree by the time you get your high school diploma!
Simmons College of Kentucky
Empower, elevate, and educate: this is the promise that Black students can expect at Simmons — Kentucky's oldest African-American college.
The college went through a serious hiccup during the Great Depression. Some degree programs were cut, and several buildings were foreclosed, including its main campus. 
The school had to pivot and introduce changes to stay afloat, such as reconstructing its curriculum which today includes business entrepreneurship, sociology, and cross-cultural examination. 
If you want a focused and dedicated learning experience, Simmons' 9 to 1 student-faculty ratio ranks in the top five among other HBCUs in the country! 
---
Louisiana
Grambling State University
Black Louisiana farmers wanting a school for local African Americans organized the North Louisiana Colored Agricultural Relief Association to turn this dream into a reality. 
Succeeding in its mission, the association founded Grambling State University, known then as the Colored Industrial and Agricultural School, in November 1901. 
Now, students can enroll in degree programs such as cybersecurity, cloud computing, engineering technology, and leisure studies. 
But almost anyone can find a home in Grambling, especially since it has impressive academic offerings for adults, veterans, and other non-traditional students.
Southern University and A&M College
Southern University is the only Black university system in the US. With five campuses spread across the state, its headquarters are located in Baton Rouge (SUBR). 
This school's early curriculum revolved around vocational and industrial arts education programs. After it established the Division of Technology in 1954, the school founded its engineering college two years later, which has since become SUBR's renowned academic area. 
When it comes to college affordability, the university is involved with the College Goal Sunday program which assists students with the paperwork necessary for financial assistance. 
SUBR understands that money should not be a hindrance to education which is why each student is assigned a specific financial aid advisor based on his or her last name.
Southern University Law Center
Unfortunately, there was a time when it was impossible even to think that African Americans could be lawyers. A 1946 lawsuit sought to change this! 
This legal battle pushed Louisiana's Board of Education to take action and build a law school for Black people at Southern University. 
Now, the center is at the forefront of training the next batch of legal experts with its juris doctor programs. 
You also have access to law clinics on divorce, criminal law, real estate, domestic violence, and bankruptcy that use a mix of real-world experience, supervision, externships, and seminars to teach a new breed of lawyers.
Among this school's notable alumni are civil rights attorneys and political trailblazers Jesse Stone Jr., Alvin Basile Jones, Leroy White, Ellyson Fredrick Dyson, and Alex Louis Pitcher. 
Southern University at New Orleans
Occupying 17 acres within the historic Pontchartrain Park, SUNO has been a beacon for African-American students living in eastern New Orleans for decades. Its first class began with 158 first-year students and about 15 faculty members. 
Back then, students could pick from 10 course offerings within four disciplines: humanities, science, social science, and commerce. 
The university has since expanded its offering to include criminal justice, journalism, substance abuse, transportation, and social welfare courses. 
Students can also apply for comprehensive, merit-based financial assistance in the form of scholarships, like the Fellows Scholarship, the Transfer Scholarship, and Suno 1st. These opportunities are available to first-time applicants, out-of-state residents, and transferees too!
Southern University at Shreveport
Thanks to Act 42 of the ordinary session of the Louisiana Legislature in May 1964, Southern University at Shreveport was established to serve the Shreveport-Bossier City area.
The Shreveport campus started as a research institution but 15 additional programs were approved for implementation by 1981. This included an associate degree in medical laboratory technology which helped the school cement its status as an expansive community college.
The institution continues to work with vocational and technical schools on the economic development of the Shreveport area. 
Dillard University
While this university resulted from a merger between Straight College and New Orleans University in 1930, its roots can be traced back to 1869, when the American Missionary Association founded Straight University. 
With an increasing number of formerly enslaved people entering the state, the American Missionary Association founded Straight to fulfill the educational needs of these new residents. 
A curriculum that first focused on nursing education currently offers urban studies, public policy, and financial economics. 
But there's more to Dillard than just studying! You can have fun while sweating with various activities like intramural sports, fitness classes, and outdoor adventures.
Xavier University of Louisiana
Did you know that Xavier is the only HBCU affiliated with the Roman Catholic Church? 
This university was founded by Sister Katherine Drexel and the Sisters of the Blessed Sacrament — a Catholic order of nuns dedicated to ensuring the welfare of racial minorities. 
While Xavier is a nationally recognized leader in the engineering, mathematics, and health sciences fields, students can also enroll in crime, bioinformatics, social justice, and jazz studies courses. 
Are your grades just a little below average? Don't worry! Xavier offers pre-college programs to those who want to polish their math, science, and humanities skills before taking the big leap to college life.
---
Maryland
Bowie State University
Back in 1864, the Educational Committee for Maryland's Constitutional Convention refused to fund schools for Black people.
Joseph M. Cushing, the committee's chairman, reprimanded the committee at the time and said: "There will come a time when this state will be forced by public opinion to provide means for educating our colored population."
Thus, the convention created its first institution a year later which soon became Bowie State. The school prospered in the years since, even receiving an award from NASA in 1988 in recognition of its science, technology, math, and engineering curriculum.
Of course, Bowie State also gives you avenues to pursue personal passions, whether it's taking charge as a student leader or developing your love for political activism.
Coppin State University
What was once a one-year training program for African-American elementary school teachers has grown into what Coppin State is today: a full-blown university with courses across fields such as education, nursing, and liberal arts. 
Today at Coppin, you'll find more than 50,000 students learning 750 courses across 57 areas of study. Definitely a good sign for a college that regularly finds itself in the top 10 best HBCUs in the nation.
Some of the degrees you can enroll in are global studies, human services administration, applied psychology, social work, urban studies, vocational evaluation, and rehabilitation services.
Morgan State University
Formerly known as the Centenary Biblical Institute, this HBCU was renamed to honor Rev. Lyttleton Morgan, who donated sizable land to the college and became its first Board of Trustees chairman.
Students of all backgrounds can enjoy learning about actuarial science, cloud computing, engineering physics, multimedia journalism, and more at Morgan State. 
Further elevating the school's excellence is its designation as the state's preeminent public urban research university. 
MSU currently holds an elevated classification of R2 in the Carnegie Classification of Institutions of Higher Education, a status reserved only for doctoral universities with high research activity. 
It's on the path to reaching the coveted spot as an R1 doctoral university which could be a first among HBCUs.
University of Maryland (Eastern Shore)
This university was first envisioned as a preparatory school for the Centenary Biblical Institute, but it instead opened in 1886 as a branch of the school itself with just nine students and one teacher.
The Morrill Land Grant in 1890 was responsible for the arrangement between Maryland Agricultural College (now the University of Maryland, College Park) and Morgan College, which later became the University of Maryland Eastern Shore. 
Today, vast course offerings can be found at UMES, including urban forestry, exercise science, fashion merchandising, commercial photography, human ecology, and professional golf management.
But more than that, this HBCU also makes sure to impact the local community. This involves initiatives like the Child and Family Development Center, which benefits employees and other residents who have children. 
---
Mississippi
Alcorn State University
Alcorn is the oldest, public, historically Black land-grant institution in the US.
Unlike other HBCUs back in the 1870s, Alcorn was generously funded by the state, which provided $50,000 (amounting to $1,142,631 today) in cash each year to support the university during its first decade.  
Alcorn State features a rigorous curriculum that can develop one's interest in data science, business administration, agricultural economics, military science, and the arts. 
Notable alumni include Medgar Evers, the first field secretary for the National Association for the Advancement of Colored People, and former State Senator Albert Butler. 
Jackson State University
Originally named the Natchez Seminary, the American Baptist Home Mission Society founded this institution to educate Christian leaders ministering to people of color in Mississippi. 
The university has since grown to be a campus that supports engagement in civil rights issues. 
This includes gaining notoriety in May 1970 after students Philip Gibbs and James Green were killed on campus by Jackson police during a protest against widespread racism.  
In terms of academic majors, you're bound to find the perfect fit as Jackson State offers accounting, art studio, electrical engineering, foreign languages, meteorology, university studies, and a whole lot more. 
The school is also dedicated to freeing students from a mountain of college debt with the Student Freedom Initiative. You can receive tutoring and mentoring services, internship resources, and an income-contingent funding alternative free of charge, but subject to availability.  
Mississippi Valley State University
With the segregation of public education seemingly threatened, the Mississippi Legislature created this school to avoid allowing Black people into the state's white-only universities. 
In its first academic year, this public HBCU only offered a bachelor's degree in science. It took more than a decade for the school to become authorized to provide liberal arts and education degrees.
Now, MVSU has four colleges and 14 undergraduate departments with a total undergraduate enrollment of 1,694 students. 
It's even the home of NFL players such as Deacon Jones of the Los Angeles Rams and Jerry Rice of the San Francisco 49ers. 
Coahoma Community College
Coahoma Community College's 99-acre campus relied entirely on county funds for its first year as a college. But later on, it was included in the state's system of public junior colleges — the first institution for Black people to do so — which made it eligible for state funds. 
At that time, just one full-time college teacher and a handful of part-time high school teachers taught the junior college program. 
Since then, the school has grown to around 75 faculty members and administrators and almost 2,000 students in 2018. 
Depending on the track you've chosen, you can pick from career programs (like masonry, cosmetology, and carpentry) or any one of its general education degrees. 
Apart from the usual extracurriculars you'd expect, the college also opens the Georgia Lewis Theatre for movie nights free of charge! It even comes with free popcorn and drinks.
Hinds Community College-Utica
The introduction of the GI Bill in the 1940s — a law that provided benefits, including education to military veterans — was a game-changer for this college from Raymond, Mississippi. 
Veterans jumped at the chance to enroll at Hinds to help them readjust to society. The influx of students paved the way for a golden age in the 1950s.
Things are still looking good for Hinds, with a 25,000-person-strong student body and 447 academic and career programs on offer today. Available study areas include commercial aviation, nutrition and food science, precision agriculture, animation, and simulation design. 
Rust College
Rust has a long history, being one of only five historically Black colleges in the US established before 1867 to still be open today. 
The college was initially named Shaw University, but it was later renamed Rust University since it shared the name of another institution.
It has since graduated more than 5,000 students and currently offers a range of courses, including financial literacy, workforce diversity management, and the African diaspora. 
Wondering if Rust is the right choice? Check out the full Rust Experience which dedicates resources and faculty to get you on track. 
Whether you're a low-income high school student, an eager adult learner, or an academic achiever, this college exerts full support to make sure you get the education you want and deserve.
Tougaloo College
Tougaloo's history is tied to the Amistad, a famous revolt that resulted in the creation of the American Missionary Association (AMA). 
To start Tougaloo, the AMA found landowner John Boddie bought 500 acres of land from his plantation in 1869, which became home to the institution. 
Today, Tougaloo continues to provide educational opportunities for approximately 1,000 students. It has 29 undergraduate degrees which touch on education, humanities, natural and social sciences; plus tons of other academic programs that you can take over the summer.
The college has produced more than 40 percent of all practicing Black doctors and dentists in Mississippi and 30 percent of practicing Black lawyers, teachers, and school administrators.
---
Missouri
Harris-Stowe State University
When the desegregation of public schools in St. Louis began, two institutions that separately served white and Black elementary school teachers were merged to create Harris-Stowe State University. 
Among its programs today is the Bachelor of Science in Urban Education, a one-of-a-kind undergraduate degree in the US that trains urban education specialists in providing solutions for schools in populated areas.
But if that's not your cup of tea, there are over 50 majors and programs in HSSU you can consider. 
Lincoln University of Missouri
After fighting in the Civil War, soldiers and officers from the 62nd United States Colored Infantry funded this school for freed African Americans in Missouri. 
At its core, the university honors its mission to educate Missourians with its 50 undergraduate degree programs and graduate degrees across education, business, and social sciences. 
Furthermore, Lincoln has developed global academic partnerships with institutions in South Korea to create student and faculty exchange programs.
---
North Carolina
Elizabeth City State University
The creation of this HBCU can be credited to Hugh Cale, a Black representative from Pasquotank County in the North Carolina General Assembly. 
Cale introduced House Bill 383, which brought the school that later would become Elizabeth City State to life in 1891. Without the bill, this school wouldn't have been established to train colored educators. 
Today, students interested in digital media, graphic design, flight education, criminal justice, sports management, and more have a place at Elizabeth City State. 
Beyond its vast academic offerings, this university is known today for its stellar athletics program. Notable graduates include Penn State Football Coach Larry Johnson, NFL players Reggie Langhorne and Johnny Walton, and NBA star Mike Gale.
Fayetteville State University
This university first stood on two lots at Gillespie Street that seven Black Fayetteville residents purchased for $136 in 1867 (about $2,500 today). 
Fayetteville State previously taught basic skills, such as reading, writing, and math. But today, you'll find diverse course offerings, from intelligence studies and geospatial sciences to fire and emergency services administration.
Rich traditions and exciting activities also await future Broncos. The campus is bustling with life thanks to activities like speaker series, homecoming games and parades, and planetarium shows!
North Carolina A&T State University
North Carolina A&T State was always present whenever the state's citizens fought for civil rights and social justice. 
Compassion for the underrepresented pushed founders to start the school and has fortunately lived on to future students. The school now offers degree programs in criminal justice, race, gender, class concentration, and social work.
With over 150 student clubs, NC A&T can meet any academic, cultural, informative, or creative passions that you have. But that's not all! 
There are sponsored trips, academic challenges between HBCUs, and other university events that can make your stay worthwhile. 
North Carolina Central University
This school was founded by Dr. James Shepard, a Black businessman recognized as one of the wealthiest people in the 1900s. 
He built the institution to train young people to be of religious service to the nation at the heart of Black Wall Street in Durham. 
Thirteen years after it opened, the school was transformed into the state's first liberal arts college for Black students. Now, you can find 26 different programs, from history to aerospace studies, as well as a wide selection of certificate courses. 
NC Central is also a renowned research institution with 13 centers focused on biotechnology, biomanufacturing, and technology transfer. The school was awarded $34 million in 2020 to fund these studies. 
Winston-Salem State University
North Carolina educator Dr. Simon Atkins was inspired to start a school to prepare African-American students to face any challenge. Thus, Winston-Salem State was founded on September 28, 1892. 
The school went on to become the first HBCU to grant elementary teacher education degrees.
What began as a one-room school with 25 pupils has since grown to include 39 buildings spanning 117 acres, about 6,000 students, and more than 400 faculty members. 
Whether you're into linguistics, rehabilitation counseling, or special education, there's a place for you at this university. 
Barber-Scotia College
The roots of this college can be traced back to when the Presbyterian Church hired Rev. Luke Dorland to find a location for Black women to participate in teaching and homemaking programs.  
After visiting an array of possible places, Dorland chose Concord as the institution's site (to be modeled after Mount Holyoke College). 
Expanding its offering beyond education and homemaking, the college now offers bachelor's degrees in business, religious studies, sports management, and renewable energy.
Bennett College
This school got its start in the basement of the Warnersville Methodist Episcopal Church. 
A group of formerly enslaved people bought land for the school five years later with money donated by businessman Lyman Bennett (after whom the college is named!) and later debuted as a coeducational institution in 1889.
Currently, Bennett College offers several degree programs categorized into two divisions: arts and sciences and professional studies. Majors include biology, chemistry, psychology, and interdisciplinary studies.  
Faith development is also a priority at Bennett, so you'll find religious services designed to cultivate your spirituality alongside academic and social skills. 
Johnson C. Smith University
Founded in 1867, this university is one of the oldest HBCUs in the state and was initially intended only for male students. 
Presbyterian ministers Rev. SC Alexander and Rev. WL Miller started the school with eight Black male students and began accepting female students three decades later. 
Who would've thought that this institution would later be recognized by US News as the top HBCU in North Carolina back in 2020? 
Today, Johnson C. Smith welcomes more than 1,300 students from different backgrounds who are enrolled in 27 different majors. Furthermore, its partnership with UNCF can give you the resources (more than just scholarships) you need to graduate on top!
Livingstone College
The institution did not survive after three brief sessions, prompting preacher and orator Dr. Joseph Charles Price to start fundraisers to bring it back.
Support came in the form of the Rowan County town of Salisbury which donated $1,000 (worth $28,115 now) to school trustees which they gladly accepted. Livingstone College re-opened in 1882 and hailed Dr. Price as its new president. 
Today, the school offers a range of academic programs from criminal justice and liberal studies to mathematics and sports management.
If you're up for a challenge, Livingstone also has an honors program with an interdisciplinary curriculum. This initiative is meant to develop "an elite body that promotes superior performance in academia, high ethical standards, community service, unity, and friendship."
St. Augustine's University
St. Augustine's was first established as a school for formerly enslaved people focused on religious studies. 
Now, the campus has more than 40 study programs that include interesting majors such as strategic communication, exercise science, Black politics, and even homeland security. 
Students can also take advantage of its 37 buildings, three of which (namely Chapel, Saint Agnes Hall, and Taylor Hall) are historical landmarks. 
Continuing its mission to serve the Black community, the school also created the St. Agnes Hospital and Training School for Nurses to provide medical care services and training for African Americans — a feat that deserves a round of applause!
Shaw University
With the dream of changing the lives of African-American students, Union Army soldier and Amherst College alum Henry Martin Tupper founded one of the oldest HBCUs in the nation back in 1865. 
Known initially as Raleigh Institute, this university was created to teach formerly enslaved people about theology and biblical interpretation. 
It has since added degree programs in digital production, communications, computer science, and recreation management, among others.
Plus, you can make the most of on-campus services, like recovery plans, tutorial services, and mental health first-aid training, that can put you on the path to academic success.
The school has achieved several significant milestones, including becoming the first college in the US to offer a four-year medical program and the first HBCU in the country to admit women. 
---
Ohio
Central State University
Did you know that Central State was originally a program within Wilberforce University?
Known as the Combined Normal and Industrial Department, this department offered African-American teachers training courses and vocational education opportunities. But the college proposed its separation from Wilberforce in 1947.
In addition to degree programs focused on education, today's enrollees can study industrial technology, theater, graphic design, environmental engineering, and sustainable agriculture. Not bad! 
But Central State desires you to show excellence beyond the classroom. Make use of available career services, such as mock interviews, career exploration, and internship fairs, to get a leg up in the professional world once you graduate. 
Wilberforce University
At the height of slavery in America, providing education to Black people was illegal. But Wilberforce — the nation's oldest private HBCU — is a testament to what perseverance amid racial discrimination can do.
Seeing as no one was doing anything to change African Americans' social and educational status, Bishop Daniel Payne decided to create Wilberforce in 1856. 
With 25 academic concentrations, including dual degree programs in architecture and aerospace and adult education opportunities, Wilberforce continues its promise to give Black people an education.
---
Oklahoma
Langston University
In 1982, Black residents protested before the Oklahoma Industrial School and College Commission to propose legislation establishing a college for Black students. 
But before Oklahoma's only HBCU was built, citizens were required to purchase land. Wanting to see future generations enjoy the fruits of their labor, settlers raised the money through picnics, bake sales, and auctions.
Thanks to their efforts, today's students can enjoy dozens of undergraduate and graduate programs, spanning agribusiness, early childhood education, nursing, health administration, and more.
Another dream that you can fulfill in Langston is studying abroad. Its University Center for International Development is the place to look for short-term or long-term study abroad programs, scholarships, and fellowships!
---
Pennsylvania
Cheyney University of Pennsylvania
The oldest historically Black university in the US can be traced back to the efforts of Quaker philanthropist Richard Humphreys. He specified in his will for $10,000 (about $290,000 today) to be donated to create a Black-focused institution. 
Humphreys came to this decision after witnessing firsthand Black people losing jobs to skilled immigrants. 
Regardless of gender, the school taught students reading, writing, math, mechanics, and agriculture. Today, Cheyney University offers a range of courses, including leisure management, communication studies, psychology, and social relations, among other majors. 
You can turn to the school's success coaches when things are slowly going on a downward spiral. With these mentors, you'll explore self-care and self-development strategies to boost your chances in college.  
Lincoln University
Taking the crown for another first in the state of Pennsylvania is Lincoln, originally named The Ashmun Institute. This school is known for being the nation's first degree-granting HBCU.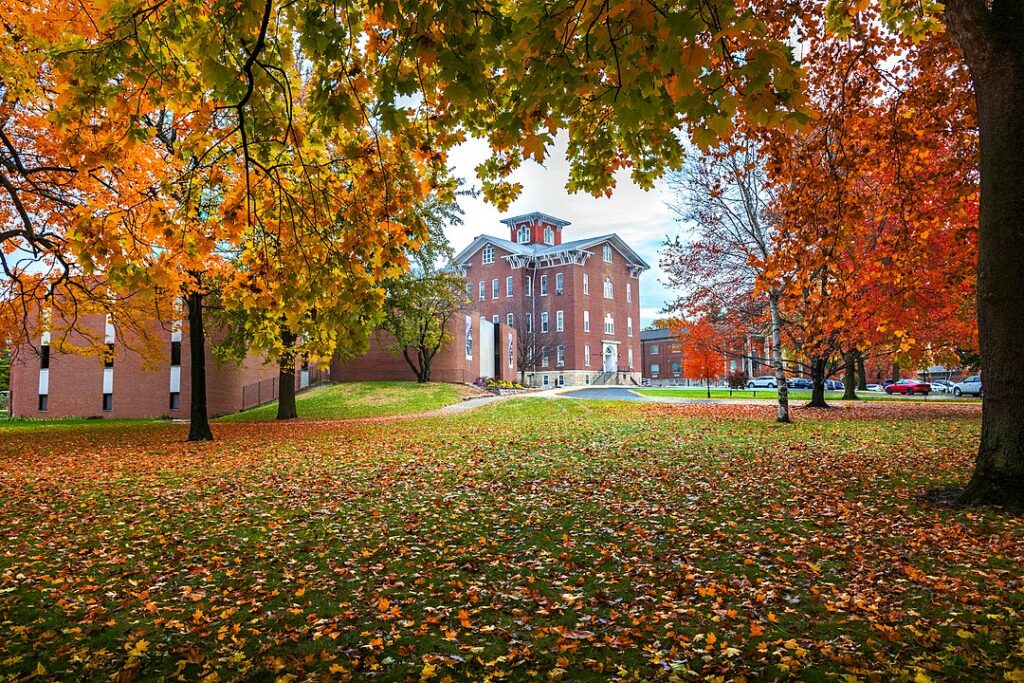 Want to know more about just how impressive this university is? Check out some of its liberal arts and science-based undergraduate degrees that can certainly put you on the map in today's highly technical job landscape.
Curious to know what type of students make it out of Lincoln? 
Bacteriologist Hildrus A. Poindexter, American poet Langston Hughes, former Supreme Court Justice Thurgood Marshall, and Ghanian politician Kwame Nkrumah are just some of the impressive alumni hailing from the university. 
---
South Carolina
South Carolina State University
Founded in 1896, SCSU was once the state's sole public institution for people of color. Over the years, the school has retained its character and mission as an HBCU by continuing to provide an affordable and accessible college education for all. 
The university was started to provide agricultural and mechanical training to Black youth. But it opened its doors for white students and faculty in 1966 and now offers a wide range of programs, including agribusiness, accounting, and art.
SCSU has the only Bachelor of Science program in nuclear engineering in South Carolina. It is also the only college in the state that offers a Doctor of Education degree with a focus on education administration. 
Denmark Technical College
While SCSU was South Carolina's first public college, Denmark Technical College was the first historically Black technical college in the state.
At its inception, the institute educated only Black students in various trades. Since then, the school has experienced significant growth and now offers a broad range of programs and services.
The two-year college offers affordable degrees and diplomas and arts, sciences, and business certificates. As the only technical college in the state with on-campus housing, the school serves roughly 2,000 students (both part and full-time) per year.
Allen University
Founding Allen University was the dream of Daniel Alexander Payne, an advocate of Black education in the US. The school's initial mission was to educate formerly enslaved African Americans and their families. 
Over the years, the university has expanded its scope from theology and law to other academic fields like psychology, natural sciences, and business, with new programs added and increasing enrollment every year. 
Today, the university has more than 500 students, a thriving Greek life, and even sports teams.
Benedict College
This college was founded when Rhode Island philanthropist Mrs. Bathsheba Benedict donated $13,000 (about $276,673 today) to build a school for African Americans in South Carolina.  
During its initial days, Benedict College (then called the Benedict Institute) operated in a former enslaver's mansion to fulfill its mission of serving as the "power for good in society."
Over the years, the institution has gained popularity for its stellar academic programs, with Washington Monthly Magazine ranking it as one of the top four-year colleges in the country for innovative scholarship and research.
Benedict has no shortage of resources for students transitioning into college work. But failing to meet academic standards doesn't mean the end of the world with student specialists ready to help you out of your funk.  
Claflin University
Named after Methodist layman Lee Claflin and his son William Claflin (the then-Governor of Massachusetts), this university was founded in 1869 to offer education to students with "good moral character and a conscientious desire to learn."
Currently, the school boasts more than 2,000 students and offers bachelor's and master's degrees in natural sciences, mathematics, social sciences, and business.
In 2020, philanthropist MacKenzie Scott sought to help 384 organizations impacted by the pandemic. Claflin received a $20 million donation, the most significant single gift to the university in its history.
Morris College
Before becoming an HBCU offering four-year programs across 20 different fields of study, Morris started out as a junior college mired with financial problems.
The Great Depression became its biggest challenge (as it was for many other colleges), but Ira David Pinson, the college's third president, turned things around and secured an endowment to fuel Morris' comeback.
Even more than its student activities, a particular initiative in the school that deserves the spotlight is the MBC Choice — a project designed to protect young Black people at risk for substance abuse and sexually-transmitted diseases. 
You can find virtual training, tests, food assistance, and other activities that teach  safe practices on both spectrums for willing participants.
Voorhees College
This HBCU was started by 23-year-old humanitarian and educator Elizabeth Wright who knew how important education was to Black people. After being inspired by Mr. Booker T. Washington and Tuskegee Institute, she began building rural schools. 
Wright knew then that her mission in life was to be "the same type of woman as Mr. Washington was of a man." 
What started off as an industrial school in 1897 became an accredited four-year college decades later in 1962. Today, Voorhees offers degrees in all major subjects, including accounting, computer science, criminal justice, and mass communications. 
Students can also take advantage of pre-professional programs for degrees in medicine and nursing.
Clinton College
Clinton was established more than a century ago in Rock Hill, South Carolina, to eradicate illiteracy among formerly enslaved people. 
The school grew significantly after the Second World War and began offering associate degrees during the 1960s.
Today, the institution's doors are open to all who want to excel in the academic environment. The college has since added four-year programs, including bachelor's degrees in liberal arts, business administration, and religious studies.
---
Tennessee
Tennessee State University
This university is the only state-funded HBCU in Tennessee. The 500-acre main campus is located near the Cumberland River, while the Avon Williams campus is located in the heart of downtown Nashville. 
Designated as a "high research" institution, TSU offers undergraduate and graduate degrees across all academic streams, including biotechnology, cell and molecular biology, business data analytics, and urban diversity. 
The university also boasts the most extensive health science program in the state, one of the country's largest available. 
Notable alumni include media mogul Oprah Winfrey and Olympic legends Wilma Rudolph and Edith McGuire.
American Baptist College
The idea of starting a seminary for Black Baptist ministers came from the minds of National Baptist leaders and Dr. O.L. Hailey, one of this college's founders, in 1913. 
The school initially only taught white Christians. But in 1937, the Southern Baptist Convention inserted itself into the college's operations and welcomed Black clergy.
Today, with an 82 percent acceptance rate and a liberal arts emphasis, the institute offers two-year and four-year degrees in music and arts, Bible studies, and entrepreneurial leadership.
Being highly influential in the civil rights movement, the college has produced several civil rights leaders (like James Bevel and Bernard Lafayette), politicians (such as former Congressman John Lewis), and Christian ministers (for example, LeRoy Bailey Jr.).
Fisk University
Established just months after the Civil War ended, the first students of Fisk University ranged in age from seven to 70 but sadly shared common experiences of slavery and poverty. 
Decades later, in 1930, Fisk became the first HBCU to receive accreditation from the Southern Association of Colleges and Schools, allowing it to award degrees to its students.
Fisk is also Nashville's oldest higher education institution with an A-rated natural sciences program. More graduates go on to earn PhDs in natural sciences here than at any other university in the nation. 
Further, the school offers four-year degrees in humanities, behavioral sciences, and business, among other subject areas.
Knoxville College
Knoxville was founded as part of a missionary effort to advance religious and educational leadership within the Black community. 
It is a work college — an institute that incorporates manual labor into the curriculum — and most of its buildings were built entirely by students.
The school follows a debt-free policy, with its work program allowing students to graduate without debt. Those participating in the school's ambassador program also provide volunteer services to improve the surrounding community.
You can find various associate and bachelor's degrees — whether environmental analysis, business, community health, or liberal arts — that cater to a diverse student body. 
Lane College
This co-ed liberal arts college is one of the oldest HBCUs in the state. Its original purpose was to educate formerly enslaved people, with a curriculum focused on preparing "teachers and preachers." 
Now, the college offers undergraduate degrees in the arts and sciences, and its current enrollment stands at slightly more than 1,800 students.
Notable alumni include eminent athletes such as Fred Lane and Jason Brookins and pioneering Liberian educator Fatima Massaquoi.
LeMoyne-Owen College
The first Jesuit co-educational institution in the country, LeMoyne-Owen has stood the test of time by overcoming race riots, yellow fever epidemics, and fiscal challenges. 
After the Civil War, the college was established as S. A. Owen Junior College with the merger of two church-affiliated institutions, starting out with just 33 students. 
Currently, LeMoyne-Owen is a private, four-year liberal arts institution occupying a 15-acre campus in Memphis. The school offers bachelor's degrees in arts, business administration, and science to almost 700 students across 22 majors. 
Notable alumni include NASA astronaut Jeanette Jo Epps and television actor Tim DeKay.
Meharry Medical College
Founded in 1876, Meharry is the second-oldest medical school for Black health professionals in the country. The college was established when an immigrant salt trader donated $15,000 (about $390,000 today) to establish a medical training program for formerly enslaved people. 
Today Meharry is a private, not-for-profit, independent institution. It's recognized as one of the five top producers of primary care physicians in the country, according to a 2010 study. 
Notable alumni include Dr. Hastings Kamuzu Banda, who became the first president of the African nation of Malawi, and Dr. David Satcher, who served as US Surgeon General under Presidents Bill Clinton and George W. Bush. 
Meharry continues to play a vital role in the country's medical field through its research. The school takes part in several sponsored research programs tackling different forms and aspects of cancer. 
---
Texas
Prairie View A&M University
This university was founded in 1876, making it Texas' second-oldest higher education institution. But did you know that it was also the first institution dedicated to African Americans to be supported by the state? 
After purchasing land from the Alta Vista plantation, the school welcomed eight Black male students, the first of their race to attend a state-supported college in Texas, in March of 1878. 
Established to restructure education in the state, Prairie View A&M has since expanded to include more than 50 undergraduate majors. 
Some available programs are management and marketing, nutrition, navy and army ROTC, kinesiology, and more. Campus life will never be a bore with 18 varsity sports teams and more than 50 buildings for its 8,000 people-strong student body.
Texas Southern University
This university is a public institution located in downtown Houston. Formerly called Texas Southern University for Negroes, "for Negroes" was dropped from the college's name in 1951. 
Situated on a 150-acre campus and with an undergraduate enrollment of almost 7,000 students, this school is one of the largest HBCUs in the country.
Besides offering more than 100 courses, the college boasts an active student life, participating in NCAA Division I sports such as baseball, football, golf, and soccer. 
Students also have access to a plethora of extracurricular and internship opportunities in Houston and the surrounding areas. 
St. Philip's College
Once known as St. Philip's Normal and Industrial School for girls, this San Antonio-based public community college started out as a weekend upskilling center for formerly enslaved women. 
In 1902, Artemisia Bowden (the daughter of a formerly enslaved person) joined the school administration and grew the institution into a high school and, later, a junior college.
Today, the school has a total enrollment of more than 11,500 students, and it offers open admission across 70 different academic and technical disciplines.
It also has a 20-to-1 student-faculty ratio and offers course credit for life experiences.
Huston-Tillotson University
Located less than one mile apart in East Austin, Samuel Huston College and Tillotson College started out as friendly rivals before merging to create Huston-Tillotson in 1952.
With both schools lacking funds, the trustees on both sides decided to join together — a decision made easier because both colleges had the same interests, core values, and supporters.
Today, Huston-Tillotson has about 1,000 students enrolled across the arts, sciences, business, and technology fields. 
It also offers a dual-degree program in partnership with Prairie View A&M that allows interested students to finish their engineering degrees at Prairie View. 
Jarvis Christian College
This college is a private institution located in Hawkins, affiliated with the Christian Church (Disciples of Christ). It is the only remaining college of the 12 founded by this group. 
Located on a 1,000-acre campus, the school hosts about 900 students and launched a satellite campus in Dallas in 2017.
JCC offers academic majors such as business, kinesiology, and criminal studies. But the school also has established athletics and music departments, having recently added a music bachelor's degree.
What else is there to look forward to? JCC gives you access to a wonderful student experience, with choirs, health centers, bands, and extracurricular activities. 
Paul Quinn College
Affiliated with the African Methodist Episcopal Church, Paul Quinn College was the nation's first urban work college. 
Upon its conception, it was named Connectional High School and Institute and was focused on educating formerly enslaved people and their children. The school expanded to offer additional subjects, including mathematics, music, and languages. 
With about 500 enrollments today, PQC offers degrees such as business administration, health and wellness, legal studies, liberal arts, and religious studies. 
It also has a significant focus on intercollegiate athletics and urban research. If you're not a fan of JCC yet, did you know that they are also a partner of the Free College Benefit, a program providing access to online, accredited programs without increasing your debt?
Southwestern Christian College
In the 1940s, African-American youth involved with Churches of Christ weren't allowed to go to any of the church's educational institutions. 
This's why preacher George Bowser decided to create new schools to meet that need. While he started several schools on his own, it was two of his protégés that created SwCC. 
While religious studies are still part of Southwestern education, two-year programs in the arts and sciences have also been added to the curriculum.
An interesting fact about this campus is that it includes one of only 20 surviving roundhouses — octagonal-shaped houses designed for defense against Indian attacks — in the entire nation.
Texas College
Texas College was the brainchild of several Christian Methodist Episcopal ministers who wanted to serve the people of eastern Texas. 
Its primary mission was to teach theology, education, music, literature, commercial and industrial training, and various sciences to all kinds of people. 
Seeking to help low-income students, Texas College partnered with the United Negro College Fund to solve its students' financial woes. This even provided additional grants to encourage male enrollment, which was low at the time. 
Today, the school offers 12 baccalaureate programs across four divisions: business and social sciences, education, natural and computational science, and general studies.
Wiley College
When Wiley College was founded, it was at a time filled with wins and losses for Black people in the US. The 1870s marked when African-American males gained the right to vote, but it also saw an increase in violent acts toward this population. 
This college opened its doors with a desire to succeed in the face of racism, becoming the first Black college west of the Mississippi River.
Today Wiley has about 1,400 students spread across 63 acres. The school offers bachelor's degrees in four colleges — education, social sciences, business and technology, and sciences.
Importantly, by understanding the load studying can have on students, Wiley takes extra care to make sure that their mental health is stable. The school's health and counseling center offers various treatments to take care of students' well-being.
---
Virginia
Norfolk State University
More than just a school, Norfolk State served as a place for young Black students to dream and work towards a brighter future despite being in the midst of the Great Depression.
The university started out in 1935 as the Norfolk Unit of Virginia Union University. Around 85 students joined the first class, with most looking to use education to improve their job prospects.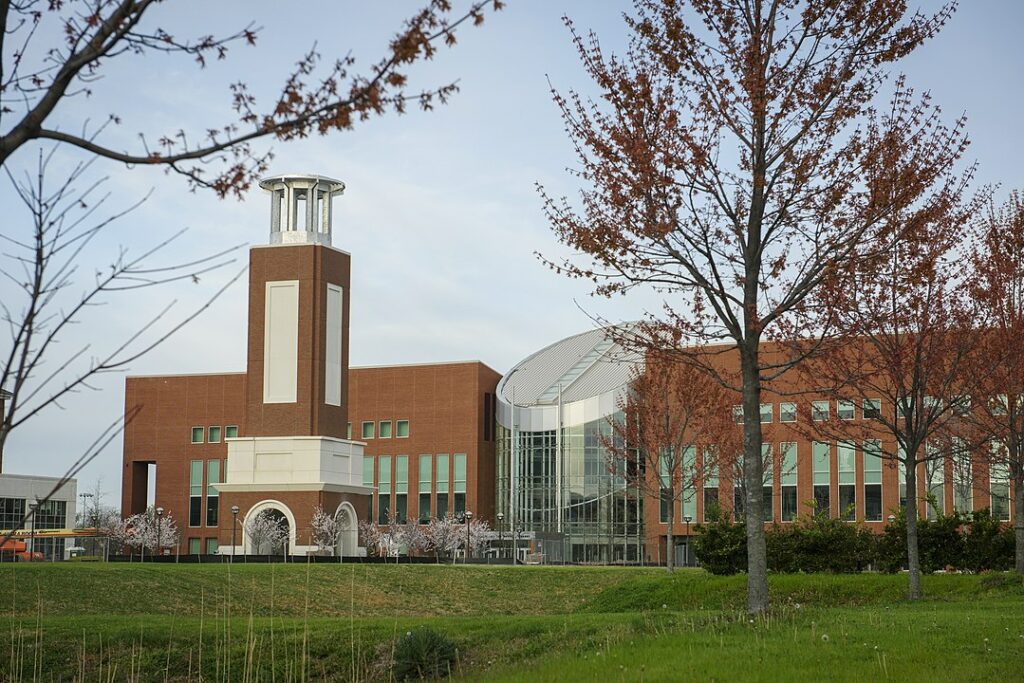 In 1969, the school broke away from Virginia Union — the same year it received accreditation from the Southern Association of Colleges and Schools to become an independent, four-year baccalaureate-granting institution.
Currently, Norfolk State offers 31 bachelor's degree programs, including drama and theater, electronics and optical engineering, and business and accountancy.
Hampton University
When the Civil War had just begun, a camp for formerly enslaved people (or those who had escaped) was created outside Fort Monroe. 
One resident of this community was Mary Peake, a Black woman who was asked to teach settlers despite it being illegal at the time. With its first classes held under an oak tree, who would have thought Hampton would flourish into the respected research university it is today?
Hampton soon became a trade school before receiving accreditation to award four-year degrees, such as nursing, applied mathematics, medical science, and more.  
Notable alumni include former President of Oracle Corporation Charles Phillips, American educator and author Booker T. Washington, Emmy Award-winning actor and comedian Wanda Sykes, and Olympic athlete Kellie Wells.
Virginia State University
Alfred Harris, a Black attorney from Dinwiddie County, sponsored the bill that established Virginia State University in 1882.
Like the other HBCUs in this list, VSU was established to serve African Americans who were barred from attaining higher education. 
Now, the university has more than 5,000 students enrolled in 45 programs, specializing in agriculture, business, technology, and natural sciences programs that can prepare you to be a 21st-century innovator.
If you want a break from the books, VSU has football, soccer, and student activities that can help you unwind.  
Virginia Union University
The American Baptist Home Mission Society founded this school in 1865 to provide formerly enslaved African Americans an opportunity for advancement through education. 
This school was established at the end of the Civil War when state laws still prohibited the education of Black people. It became the first HBCU in the South to hire Black faculty members and assistants in 1868. 
While it first only offered theological courses, the school soon expanded to provide preparatory, high school, and college courses. Today, the university has programs in multiple disciplines, including business and law. 
Some of its most famous alumni include Samuel Lee Gravely, the first African-American Navy admiral, and Douglas Wilder, the first Black governor of Virginia.
Virginia University of Lynchburg
One of the first universities created for Black Virginians, there are three central tenets tied to this private Christian institution: self-reliance, racial pride, and faith.
The location of this campus, which started as a co-ed Baptist seminary, was selected due to Lynchburg's large African-American population and convenient access to rail services. 
Today, the university has about 500 students across eight majors in arts, divinity, sociology, religious studies, and organization management. 
You may also recognize notable graduates such as civil rights historian Lawrence Carter and poet and activist Anne Spencer.
---
West Virginia
Bluefield State College 
In the 1880s and 1890s, many Black people migrated to southern West Virginia to work in the mines. Because of this, local African-American leaders reasoned that having a colored-focused school would improve their community.
While Bluefield State maintains its HBCU status, the college's student population is currently more than 85 percent white (primarily due to a 1954 court ruling encouraging the integration of public schools).  
The school's attractive location and affordability encouraged white students in the 1970s to enroll — and later form the majority of — the student body. 
On its 50-acre campus, the college now offers more than 40 baccalaureate and associate degrees in business, humanities, STEM, and nursing. 
West Virginia State University
Did you know WVSU was one of the first land-grant colleges in the country? Formerly focused on high school education, the school later expanded to offer vocational training and college degrees. 
The university was created in 1891 to cater to the educational needs of Black residents because West Virginia was one of the states that still had a segregated education system at that time. 
On its 100-acre campus, WVSU now offers more than 30 degrees across its four centers of excellence — arts and humanities, business and social studies, natural science, and mathematics.
There's also a wealth of internship programs made available to you, which you can score by using the college's resume writing tips and other exclusive benefits. 
---
Virgin Islands
University of the Virgin Islands 
Established in 1962, this public land-grant university remains the only HBCU not located on the US mainland. 
Most enrollees come straight from the Virgin Islands, and this lack of out-of-state students has pushed academic leaders to innovate degree programs that would attract a diverse student body.
Courses currently available include information systems, public administration, applied mathematics, marine and environmental science, as well as social work and nursing.
But the university has more to offer for students who want more out of the usual college experience. Have a knack for business? Join the school's entrepreneurship competition to boost your resume too!
Next-generation leaders can also continue making a difference in the workplace with a doctorate degree in creative leadership.
---
Now you know all about the rich history of HBCUs across the country.
All of these institutions started with a noble objective: to make sure that people who were once underrepresented could have a shot at a better life through education.
When it's time for you to choose a college, consider something beyond future-proof or high-paying majors. It's not a bad idea to pick a school with these values and, for Black students, an institution that celebrates your roots!