Someone who may not be well-versed in college financial aid options might think most college grants cater to high school seniors who have recently graduated. What if you're a nontraditional student? Can you still find grants to help you go back to school?
The answer is yes! Whatever your reason is for going to college now, there are multiple grants designed just for you.
Who Qualifies for Adult and Nontraditional Grants?
People planning to go to college after some period of time — for personal or financial reasons — are considered nontraditional students. 
These could be professionals looking to change careers, displaced workers, single parents, retired or discharged military veterans, full-time mothers or fathers, or even senior citizens.
Some might think that paying off tuition and other expenses might come easy to the nontraditional student, but in reality, they share the same concerns as everybody else. This is why grants like the ones below exist; so everybody can pay for college.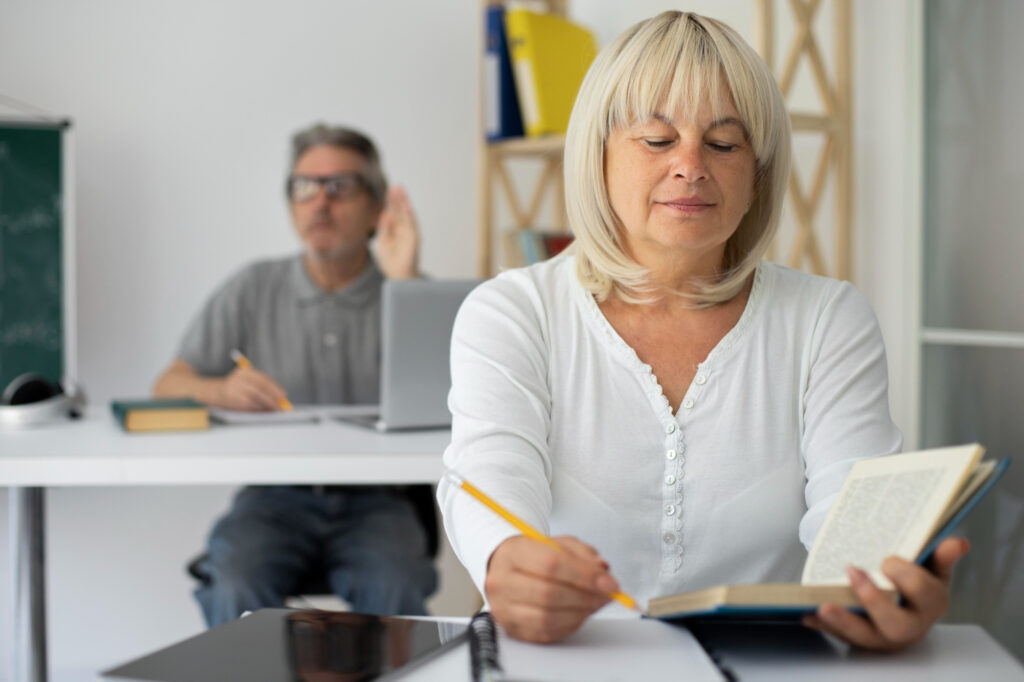 Government Grants Available to Nontraditional Students
When it comes to financial assistance, anything the federal government offers — whether loans or grants — is popular among traditional and nontraditional students because being eligible for a government award is dictated by your financial need (your grades and other academic achievements generally aren't factored in).
Here are some of the federal education grants you can use to go back to school as a nontraditional student.
Federal Pell Grant
The Pell Grant is government-funded aid typically awarded to undergraduate students who are yet to receive a bachelor's, graduate, or professional degree.
This need-based grant program is funded by the US Department of Education to give low-income students the means to cover college expenses such as tuition, room and board, transportation, and other fees. The best part? It doesn't need to be repaid! 
The maximum Pell Grant award is $6,495 for the 2021–22 award year. However, how much money you'll receive depends on several factors, including your Expected Family Contribution (EFC), the total cost of attendance, and if you're a full-time or part-time student.
Federal TEACH Grant
As the name suggests, the TEACH grant is for anyone who's undertaking a teaching degree. Its purpose is to train the next generation of teachers by offering $4,000 per year to eligible students.
In return for the cash, you'll sign a grant contract agreeing to work full-time in schools or agencies with low-income students for four years. If you don't fulfill this requirement within eight years of graduation, you could be on the hook to repay the whole grant with interest.
Federal Supplemental Educational Opportunity Grant (FSEOG)
What if you've qualified for the Pell Grant but still have substantial expenses to cover? There's FSEOG to the rescue! This grant can get you anywhere from $100 to $4,000 a year, taking into account your demonstrated need, other financial aid awards, and availability of funds.
However, we recommend dropping by your school's financial aid office to check if they participate in the program since not all colleges do. This is an important step because the funds are administered directly by your school, so if your school doesn't take part you could be out of luck.
---
State Grants to Go Back to College 
You may also be able to count on your state government to offer educational grants for adults who want to attend or return to college to improve their skills and job opportunities. 
Each state offers different financial assistance, like direct education grants, tuition reimbursement programs, or work-study arrangements.
For example, the Tennessee HOPE Scholarship for Nontraditional Students offers recipients between $1,000 and $2,250 per semester. To qualify, applicants must reside within the state, be at least 25 years old, and have an annual gross income of $36,000 or less on their IRS tax form.
Meanwhile, the Alabama Student Assistance Program grants $300 to $5,000 per academic year to eligible undergraduate students residing and studying within Alabama. 
You also have the College Access Challenge Grant which combines the support of private institutions as well as the federal and state governments to encourage low-income and older students to obtain a bachelor's degree. An example of this would be New Jersey's Disengaged Adults Returning to School Program, where each participating school is given $75,000 to freely distribute to eligible adults aspiring to return and finish their education.
A surefire way to know what grants your state has available for you is to visit its official government website.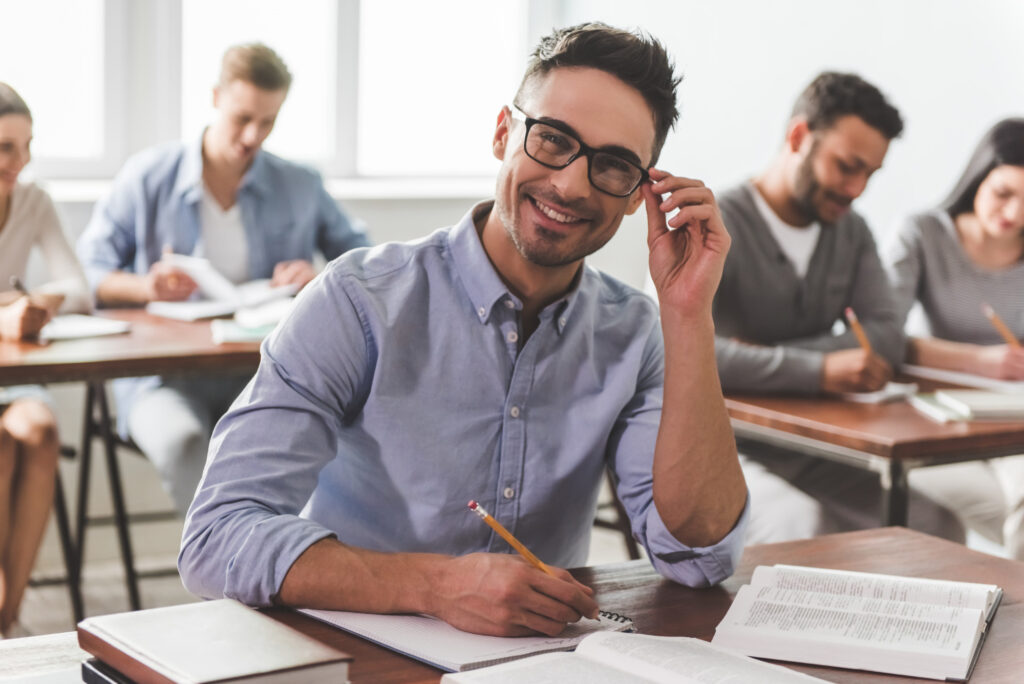 ---
Private Grants for Adults Going Back to School
If you've run out of federal or state grants to check, don't stress! There are plenty of private organizations willing to sponsor your education, if you meet their qualifications, of course. Here are some examples:
Imagine America Adult Skills Education Program
If you're in your 30s or 40s (or even 50s 💪🏻) and find yourself wanting a more unconventional career option with less debt, perhaps it's time to consider attending a trade school.
The Imagine America Adult Skills Education Program (ASEP) is a one-time grant for adult students who want a relatively short yet career-focused education at any of its 550 partner schools.
Program applicants can expect to receive a $1,000 grant to be used for tuition costs and other fees. To apply, you'll need to download the Imagine America app and complete the National Center for Competency Testing Student Success Assessment.
Walmart's Live Better U Program
Part-time and full-time workers at Walmart have a chance to earn a college degree in business and supply chain management at select universities thanks to the Live Better U program.
Under its partnership with Guild Education, Walmart promises to subsidize the cost of education at the University of Florida, Brandman University, Bellevue University, and other participating institutions for qualified employees.
---
Grants for Adult Women to Return to College
There are multiple non-profit organizations that are willing to chip in and help women go to (or go back to) school in an attempt to combat the gender pay gap and provide greater opportunities for women in the workforce.
American Association of University Women (AAUW)
Women on the hunt for advanced degrees — either in person or online — so they can switch jobs or re-enter the workforce can utilize this association's Career Development Grants.
The amount of this one-time grant ranges from $2,000 to $12,000 and can be used for tuition, fees, textbooks, transportation, and even childcare.
However, to be eligible you must already hold a bachelor's degree and be enrolled at an accredited two or four-year college or a licensed technical school.
The Sophie Greenstadt Scholarship for Midlife Women
Women in their 30s or older living or studying in Greater Los Angeles are eligible for the Sophie Greenstadt Scholarship which is sponsored by the National Council of Jewish Women, Los Angeles. 
Applicants can be awarded up to $1,000 in grant money. All you have to do is submit an essay about your goals and demonstrate financial need.
Jeannette Rankin Foundation Women's Fund
The Jeannette Rankin Women's Scholarship Fund is a source of financial support for low-income women 35 and older who want a shot at a college education. This grant provides funds based on your demonstrated need and is renewable for up to five years. 
If you're hoping to be selected, you should know that the foundation's decision will be based on your goals, your plans to reach those goals, and how you're going to use your education to benefit the community.
Live Your Dream: Education and Training Awards for Women
It's not easy to be the sole provider for your family, especially if you've survived domestic abuse, generational poverty, or the death of a partner.
This is why Soroptimist International of the Americas — a global volunteer organization advocating for women's right to education — created the Live Your Dream Program to lift up women and their dependents from difficult circumstances. 
You are given a chance to receive up to a $10,000 cash award depending on a list of factors, including your financial need and if you are a resident of one of Soroptimist International's 130 member countries or territories.
Patsy Takemoto Mink Education Foundation
During her time in Congress, late US Representative Patsy Takemoto Mink fought for women's educational opportunities — a legacy continued by the Patsy Takemoto Mink Education Foundation. 
Educational grants amounting to $5,000 will be offered to five low-income women with young children according to the 2021-22 applicant criteria. To be awarded, the foundation takes into account financial need, educational path, personal circumstance, and service or activist goals. 
---
Grants for Adult Minority Students
If you're from an underserved and underrepresented community, there are multiple private grants that could help make college an attainable dream for you.
United Negro College Fund (UNCF)
UNCF has been part of a lot of African-American students' higher education journeys. The organization has created grants, scholarships, and fellowships for the benefit of Black people for decades.
One of the programs that adult learners can look forward to is the Frederick Douglass Bicentennial Scholarship Program where one male and female senior from historically Black colleges and universities (HBCUs) can receive a $10,000 scholarship each — sweet!
National Black Nurses Association (NBNA)
Choosing medicine can be an expensive decision, but Black students determined to embark on a nursing career can be sponsored by numerous NBNA grants and scholarships.
There's the NurseThink.com Scholarship worth $1,000 per person reserved for two association members who need grants to go back to school or are planning to become a faculty member at a nursing college.
NBNA also offers the Dr. Martha A. Dawson Genesis Scholarship, a $1,000 grant that supports nurse leaders working towards master's and/or doctorate degrees or interested in leadership and administration positions.
---
Grants for Veterans Returning to Study
Since education is one of the avenues for returning American veterans to ease back into normal civilian life, there are plenty of grants that cater to veterans' needs.
Montgomery G.I. Bill
This bill enables returning veterans to go back to school after serving in the military through an education benefit amounting to up to $76,000 over 36 months. 
This can be used for various programs such as apprenticeships, certification exams, distance learning, and technical courses. To be eligible, the service member should contribute $100 per month for the first year of active duty and serve for at least two years.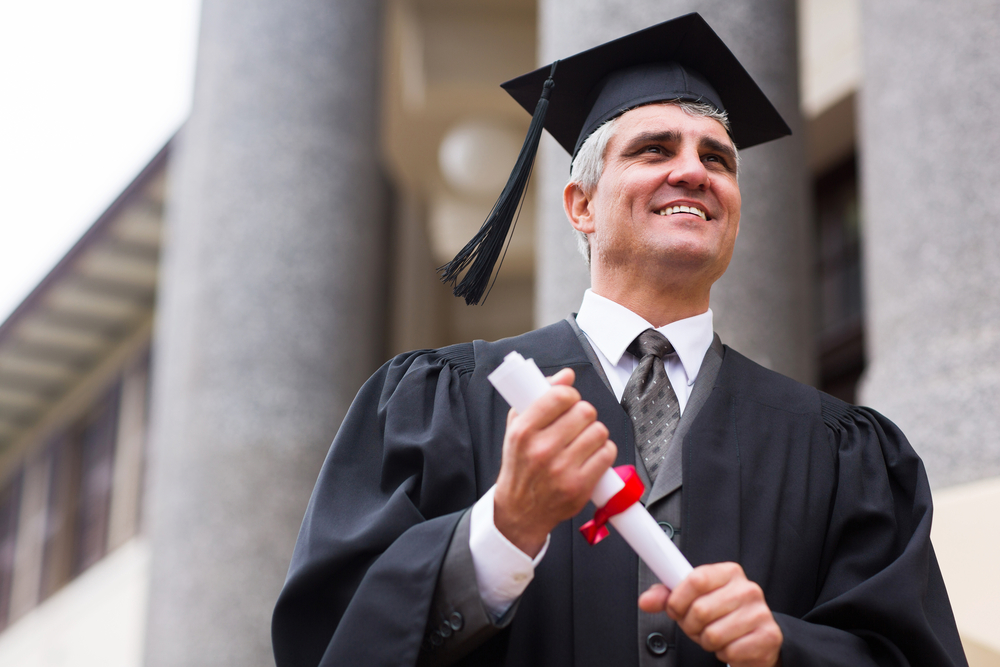 The Post 9/11 G.I. Bill
Frontliners who immediately stepped up on or after September 11, 2001, or individuals who received a Purple Heart for their heroic deeds can qualify for financial assistance under this bill.
You'll receive money for housing plus a $1,000 allowance to spend on books and supplies. Plus, if you qualify for the bill's maximum benefit, the government will shoulder your entire tuition costs (if you're attending a public, in-state institution). 
Spouses and Dependents
There are a few grants covering dependents of military personnel, such as wives, husbands, and children. 
The Air Force Aid Society offers the General Henry H. Arnold Education Grant Program which awards $500 to $4,000 to eligible spouses or children of active-duty, retired, or deceased members who demonstrate exceptional need. 
Children of military members who died or have been permanently disabled during active duty may receive financial aid in the form of various state educational grants. For example, a program in Minnesota awards up to $750 per year while Iowa will award selected applicants $600 annually. 
The Post-9/11 GI Bill is also transferable to family members but with strict qualifications. 
READ MORE: Does the Military Pay for College? The Full Guide to Education Benefits
---
Applying for Grants as a Nontraditional Student
Now that you know what grants are ripe for the taking, it's time to know what goes into the entire application process so you don't miss out on anything!
Filing your FAFSA 📫
Everyone who's about to apply for a grant or a scholarship should know that filling out your FAFSA is an important step — whether you're fresh out of high school, skipped college to start working, or coming back to school after a hiatus. 
Not only is a completed FAFSA form required for grant applications, it also helps colleges determine how much federal student aid you may receive.
READ MORE: What Do I Need to Fill Out My FAFSA?
Finding Available Grants 🔎
This article mentions a number of nontraditional grants, but there are tons of other grants for you to discover. All you need is some patience and a game plan to find them.
Check if your desired colleges participate in grant programs funded by the state or the private sector. You can do this by visiting their website or contacting their financial aid office.
The internet can also expand your choices if you use the right keywords, such as "college grants for mature students," "college grants for nontraditional students in X state," or "college grants for nontraditional female students."
Review Eligibility Criteria 🤓
While demonstrated need will be the most important factor to consider, some grants operate under specific criteria based on gender, ethnicity, family situation, and career path. There are also some options that require the potential grantee to work in an industry or company for a short time. 
Make it a habit to revisit grant requirements especially if you're considering applying to more than one. That way, you'll have the chance to check if you've prepared all necessary documents, or if you missed one or two on the list. 
If you're still unsure whether you're eligible or not, apply anyway! The worst that can happen is you don't get it, in which case you're in the same position you started.
Track Application Deadlines 📆
Imagine the nightmare of actually missing the application deadline. You might think it won't happen to you, but beware: juggling multiple grant applications with different due dates can be confusing. 
To make sure you won't have to waste your efforts, set up a calendar or use productivity apps to help you keep track of important dates.
---
It doesn't matter if it took you a long time to find yourself attending college — it's never too late to go. These grants can become your stepping stone to achieve bigger opportunities, so apply, apply, apply! 
Frequently Asked Questions About Grants to Return to School
How much can I receive in grant funding for college?
Grant funding varies from program to program and oftentimes, it will depend on your demonstrated need. 
The maximum amount you can receive from the Pell Grant is $6,495 for the 2021-22 award year. Meanwhile, you can get as much as $4,000 a year from the FSEOG. 
State and private grants can go lower or higher than this amount but the good thing is that you can apply and receive as many scholarships and grant funds as you can. It's best to talk with the admissions or the financial aid office of your desired colleges to know more about how they process external monetary support.
When should I apply for grants for college?
The best time to start looking for grants is now. Even if you're still not 100 percent sure about going to school, you can save yourself the trouble by hunting down grant programs ASAP. 
Some state grants directly wired to the school could have a "first come, first serve" policy so it's better to secure a slot sooner rather than later. If you're not chosen to be a recipient for a program, applying early can help you adjust your game plan.
What are my chances of receiving a grant to go back to school?
There are thousands of grants available every academic year and there's no reason why you won't be able to receive one of them. While your chances of getting any grant depends on your personal circumstances, the only way you'll find out is by trying. If you're concerned about not getting a grant, cast a wide net and apply for as many as you're eligible for.
Are there scholarships for returning college students?
Yes. There are plenty of scholarships reserved for individuals who want to go back to school. 
Federal aid programs such as the Pell Grant, the TEACH grant, and the Supplemental Educational Opportunity Grant are highly coveted for undergraduate students — even if it isn't exactly your first time in college.
You can also count on state governments setting aside a sizable budget to help returning students attending public institutions finish their education.
READ MORE: How to Find Scholarships for College: Top Tips for a Successful Search