Are you preparing to take the SAT in 2023 or 2024? You might be feeling a little nervous and overwhelmed — but don't stress! To help you prepare, we've gathered all the information you need to know for the upcoming SATs: registration deadlines, score release dates, and the test dates themselves.
To further ease your testing jitters, we've also thrown in everything you can expect leading up to and on the day of the test. Here's what you need to know about when to sign up and take the SATs in 2023 and 2024.
SAT Dates 2023-2024
Before anything else, check out this list of colleges that have moved toward test-optional policies. Many colleges are more lenient about standardized test submission requirements in 2022 because of the coronavirus pandemic. 
If your desired colleges still require the test (or you want to boost your application with a high SAT score), get ready to mark your calendar — you can find all of the current SAT dates for 2023-2024, registration deadlines, and score release dates below. 
Future SAT Dates and SAT Score Release Dates
Confirmed and anticipated 2023 SAT Dates
If you're planning to take the SAT in 2023, choose from these test dates:
| | | | |
| --- | --- | --- | --- |
| Test Date | Normal Deadline | Late Registration Deadline | Online Score Release Date |
| May 6, 2023 | April 7, 2023 | April 25, 2023 | May 19, 2023 |
| June 3, 2023 | May 4, 2023 | May 24, 2023 | June 16, 2023 |
| August 26, 2023* | July 28, 2023* | August 15, 2023* | September 8, 2023* |
| October 7, 2023* | July 28, 2023* | August 15, 2023* | September 8, 2023* |
| November 4, 2023* | October 5, 2023* | October 24, 2023* | November 17, 2023* |
| December 2, 2023* | November 3, 2023* | November 21, 2023* | December 15, 2023* |
*Subject to change
Anticipated 2024 SAT Dates
SAT dates in 2024 are not yet confirmed, but these are next year's tentative test dates: 
| | | | |
| --- | --- | --- | --- |
| Test Date | Normal Deadline | Late Registration Deadline | Online Score Release Date |
| March 9, 2024* | February 8, 2024* | February 26, 2024* | March 24, 2024* |
| May 4, 2024* | April 5, 2024* | April 23, 2024* | May 17, 2024* |
| June 1, 2024* | May 2, 2024* | May 22, 2024* | June 14, 2024* |
*Subject to change
The registration deadline is around one month in advance of the test, so be sure to check back in with the College Board as your registration date approaches.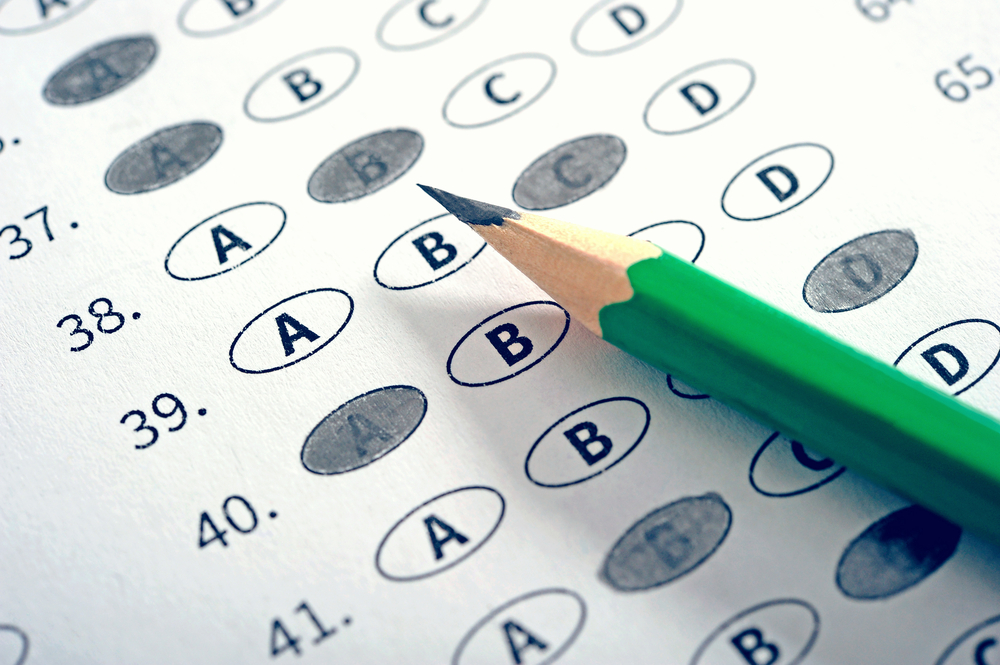 What to Know About Taking the SAT
Taking the SAT can be stressful, but knowing what to expect can ease the pressure! Here are a few things to keep in mind before, on, and after your test day.
When Do I Take the SAT?
You can take the SAT any time as a high school student, although many people suggest taking it either in the spring of your junior year, the fall of your senior year, or both.
Experts recommend taking the exam twice, as students tend to score higher the second time. 
READ MORE: 11 Top Online Study Tools Every Student Needs in 2021
How Can I Register for the SAT?
The first thing to know about registering for the SAT is that it should be completed by you, the student taking the exam.  A parent or guardian can assist you, but you have the final responsibility for your registration.
You'll just need to follow these five simple steps:
1. Choose your preferred test date
Wondering when the perfect time to take your SAT is? There are several factors to consider: your college application deadlines, any scholarship application deadlines, midterms and finals, and how much time you're planning to study. Make sure to give yourself plenty of time to prepare alongside your other personal and academic obligations. Once you've landed on a date, move on to the next step straight away.
2. Register for the SAT
The easiest way to register for the SAT is through the College Board website. All you have to do is:
Create a College Board

account

.

Fill in the required personal information (easy stuff, like your name and birthday).
If you aren't able to register online, you have the option of sending a paper registration. Your school counselor will be able to supply you with the forms and details. Most importantly, be sure your registration is postmarked by the deadline.
Late registrations could cost you (the late registration fee is $30). If you miss the registration deadline, try joining the SAT waitlist (a $53 fee).
3. Create a Student Search profile
Filling out your Student Search profile is optional but encouraged. By including personal information, such as your current GPA and intended major, you can connect to colleges and get insider information about available financial aid options and scholarship opportunities that you qualify for.
READ MORE: How to Apply for Grants and Scholarships: All You Need to Know
4. Select the test center
During this step, all you have to do is choose your preferred test center. College Board has a handy search tool to find the test centers closest to you. If you don't find an available seat at your choice location, check others to see where you can squeeze in (another reason to register ASAP).
5. Upload your photo
We know you looked stunning in your homecoming photos, but the College Board won't be impressed. While it's tempting to upload your favorite photo, you'll need to be sure it meets these specific requirements:
You should be easy to recognize in the photo.

The photo should not include any other person.

The photo must include only your head and shoulders, with your entire face, both eyes, and hair clearly visible. For religious purposes, head coverings such as hijabs are allowed.

You should be in focus.

The photo must not have any dark spots or shadows.

Black-and-white photos are also acceptable.

No filters or face tuning. Digitally altering or tampering with your photo can invalidate your application.
They're serious, too — if your photo doesn't meet these requirements, you won't be able to take the test.
6. Checkout and print your admission ticket
Review your SAT registration information and make your payment. Once your registration is finalized, you'll receive an admission ticket. Remember to print this ticket and bring it with you on test day. Otherwise, you may be denied entry to the exam.
When Should I Start Preparing for the SAT? 
There's no substitute for preparation and hard work. For a high SAT score, start preparing as soon as possible.
The sweet spot is to start studying during the spring or summer before your junior year. This will allow adequate time to prepare for your first SAT, and room to adjust and strategize to score higher the second time around. 
In general, many students require around two to three months of preparation. If you know you'll also be studying for midterms or finals around the same time, you may want to give yourself another month or so.
READ MORE: Top 7 Study Apps to Make Student Life Easier
What Do I Do on SAT Day?
Showing up for your test is a lot like showing up for an important flight — be early and well-prepared. Make sure to eat, sleep, and hydrate. Arrive at the test site bright-eyed and earlier than scheduled. All test centers are scheduled to open at 7:45 am. Doors close at 8 am.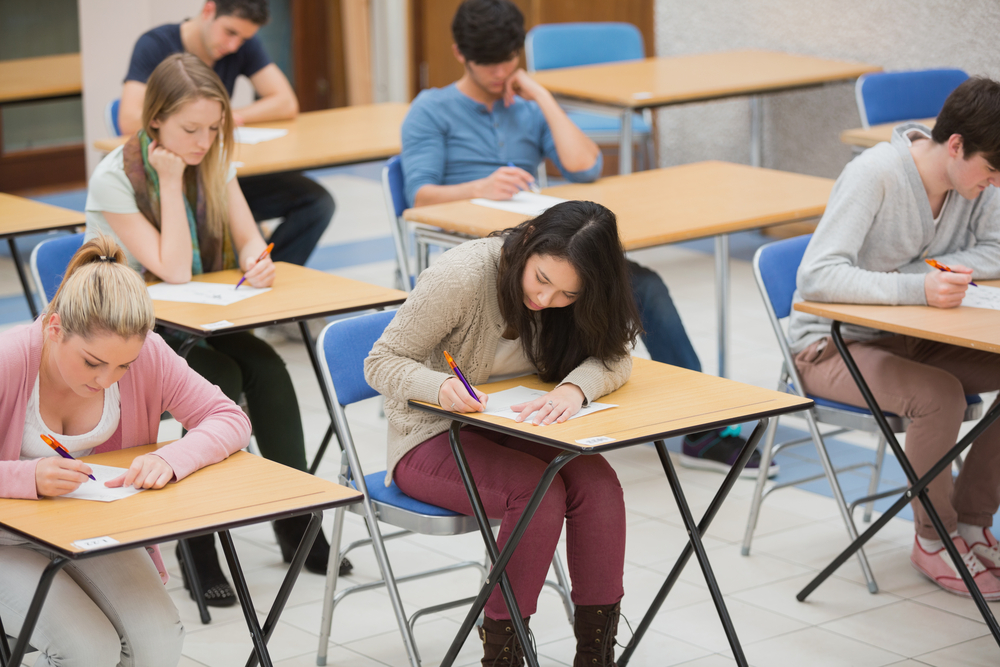 Bring the following with you to your SAT:
Your admission ticket and photo ID.

Two #2 pencils and an eraser.

An approved calculator.

A watch if you would like to keep close track of time.

Water and snacks. It takes around three hours to complete the test, and you'll have allotted breaks to eat and drink: one 10-minute and one five-minute break.
Your Seat Will Be Assigned 
Just like boarding an airplane, it's important to note your assigned seat and then wait your turn to sit down. After everyone is seated, the test coordinator will read all instructions verbatim from a manual. The test coordinator will also tell you when to start and when to stop working on each section of the test.
No Cell Phone or Other Electronic Devices
Not surprisingly, you will be prohibited from using your cell phone and other electronic devices for the duration of the test. Failure to obey this rule could mean your immediate dismissal and cancellation of your scores. Your device may also be confiscated.
What's Next
Remember, checking the SAT dates and deadlines is just the first part of your preparation. Don't forget to practice for the actual test itself. Make sure your registration is completed and verified before anything else and keep on top of any updates. Finally, we wish you low stress and high scores!