Hey there, future college student! We know you're busy worrying about grades and test scores, but have you ever wondered what do colleges look for beyond numbers? It turns out, a lot! 😨
So, don't just focus on getting straight As. Take a break from studying, learn the secrets to impressing admissions committees, and check out these 11 insider tips that will help you stand out from the crowd. 
1. A High GPA and Class Rank
Like it or not, getting into college is mostly a numbers game. In the eyes of the admissions committee, your high school grades predict your future academic performance. 
It's likely that your transcript (a document listing your courses, grades, and honors) will be carefully reviewed. 🧐
Consistently high grades are important because they demonstrate your persistence to excel academically. But don't panic; selection committees won't expect perfection.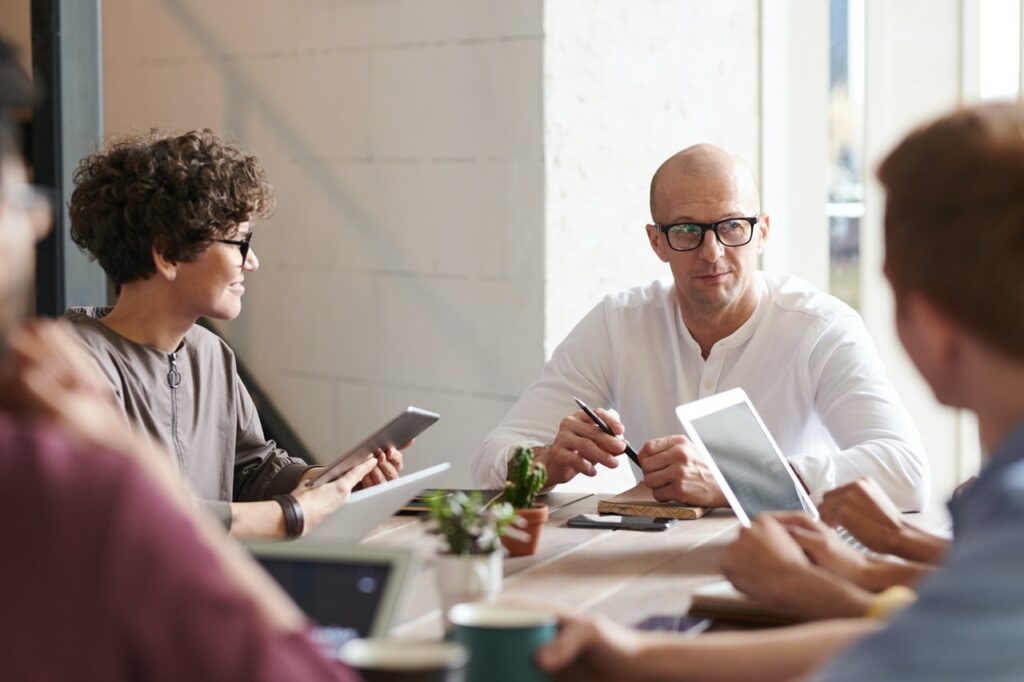 You may not have straight As, but if you took challenging classes and did well, that may be just as impressive to the admissions officer — a B+ in calculus will say more than an A in Algebra 1. ✅
Plus, college admissions committees want to know how you stack up against your peers, and a high-class rank can help you a great deal in that aspect.  
READ MORE: Weighted GPA vs. Unweighted GPA: Which Do Colleges Look At? 
2. AP and Honors Classes
While these college-level courses may require extra time and effort, taking Advanced Placement (AP) and honors classes showcases your dedication to tackling advanced subjects with a more rigorous curriculum. 
Through AP classes, you can explore complex topics, develop critical thinking skills, and demonstrate academic excellence — which is what colleges look for in applicants. 🧠
The cherry on top is that you can save thousands of dollars in tuition when you earn college credit through AP exams. 🍒
Aside from boosting your GPA, this means that you might be able to skip introductory-level classes in college, thus reducing the number of courses you need to take.  
3. Strong SAT/ACT Scores
The mere mention of the SAT or ACT makes most high school students groan. But the reality is that your scores on these standardized tests can make a difference when it comes to impressing college admissions committees. 💯
It may not be the most exciting part of the application process, but investing time and effort into mastering these tests can pay off in a big way.
Students who perform well on the SAT or ACT exams have a better chance of getting into college, as well as earning prospective scholarships, early decision admission options, and college course credits. ✅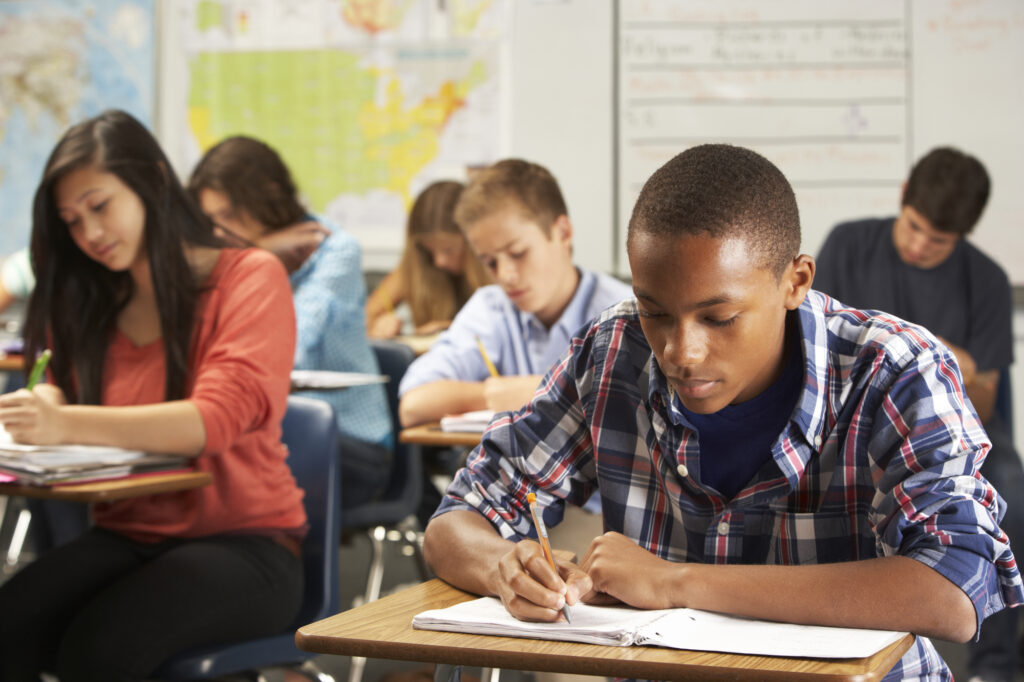 While several colleges have moved towards test-optional policies in recent years, submitting a strong test score is still on the list of things higher educational institutions look for in applicants and can give you an edge over your peers.
TIP: Over 80 percent of US colleges no longer mandate standardized tests for applicants. While test-optional colleges claim no bias, submitting SAT/ACT scores can boost your application, according to admissions experts.
READ MORE: SAT Dates and Deadlines: Quick Guide and Tips [2023-2024] 
4. Commitment to Extracurricular Activities
From volunteering at animal shelters and starting environmental clubs to showcasing your mad guitar skills in a school band, extracurricular activities can be the golden ticket to your dream college! 
By dipping your toes in any of these side gigs, you're demonstrating how well-rounded, curious, and engaged you are as a learner. 🏀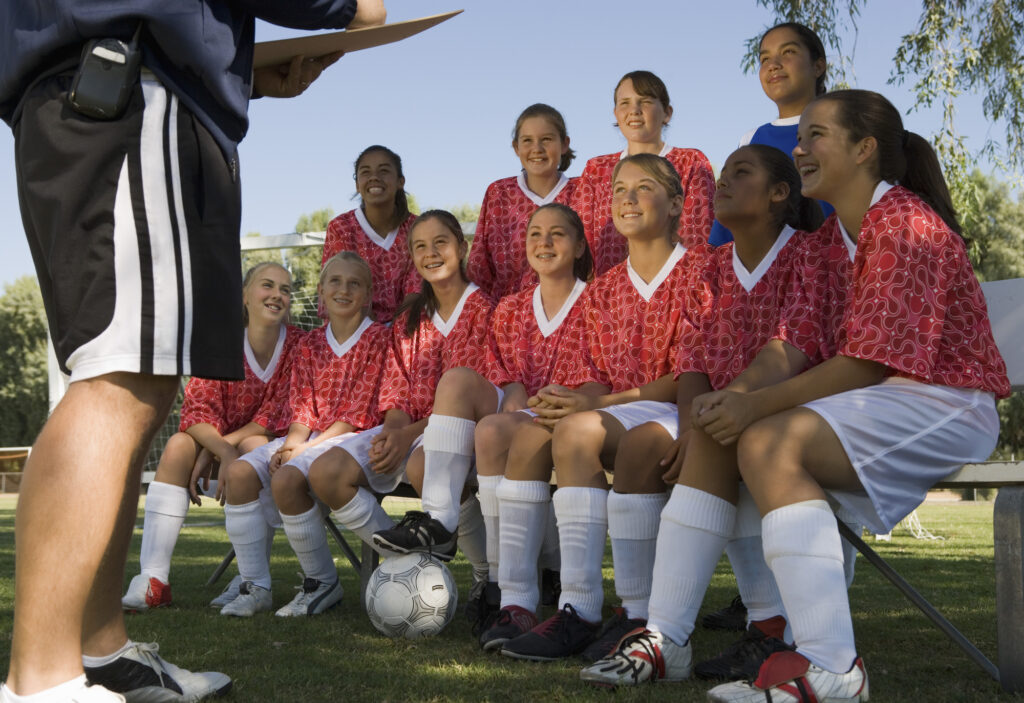 Admissions officers are interested in the impact of your work and the lessons you've learned along the way. So when filling out your application, make sure to highlight how you've grown and the challenges you've overcome.
READ MORE: How to Get Involved on Campus  
5. Compelling Letters of Recommendation 
When considering what colleges look for in applicants, most students think about a high GPA, test scores, and essays. What many overlook is the significance of strong letters of recommendation. 🤔
A well-written letter from a credible teacher or counselor can highlight your strengths and contributions to your school or community. It can also provide insights into your personality and character that your grades and test scores can't capture.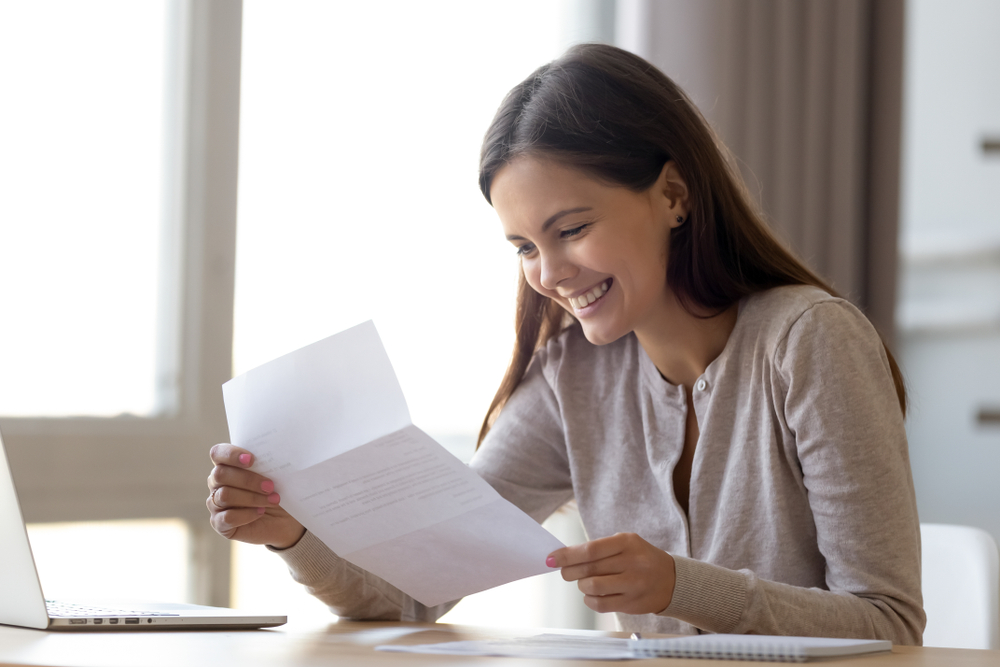 Colleges typically require one to three recommendation letters from high school teachers or counselors so choose wisely! 🧑‍🏫
Pick people who know you well and ensure they can attest to your strengths. Share your achievements, goals, and interests with them to help them write a personalized and compelling letter.
6. An Excellent Personal Essay
A killer personal essay is your ticket to grabbing college admissions officers' attention, allowing you to showcase your unique personality and stand out from the crowd. ✍️
What do colleges look for in essays? Select a topic that emphasizes your strengths and reveals your character. They want to see the real you shine through. So, begin with an engaging introduction that grabs the reader's interest right away. 
Connect this experience to your intended field of study or future aspirations. Remember to stay true to your authentic voice to captivate the readers — illustrate how you can make a valuable contribution to your desired college community. ✉️
7. Volunteer and Work Experience
Volunteer opportunities go beyond impressing colleges — they offer college students skill development and career exploration.
When you detail the responsibilities and accomplishments you've handled, these can provide insight into your personal growth, work ethic, and leadership abilities. 🙋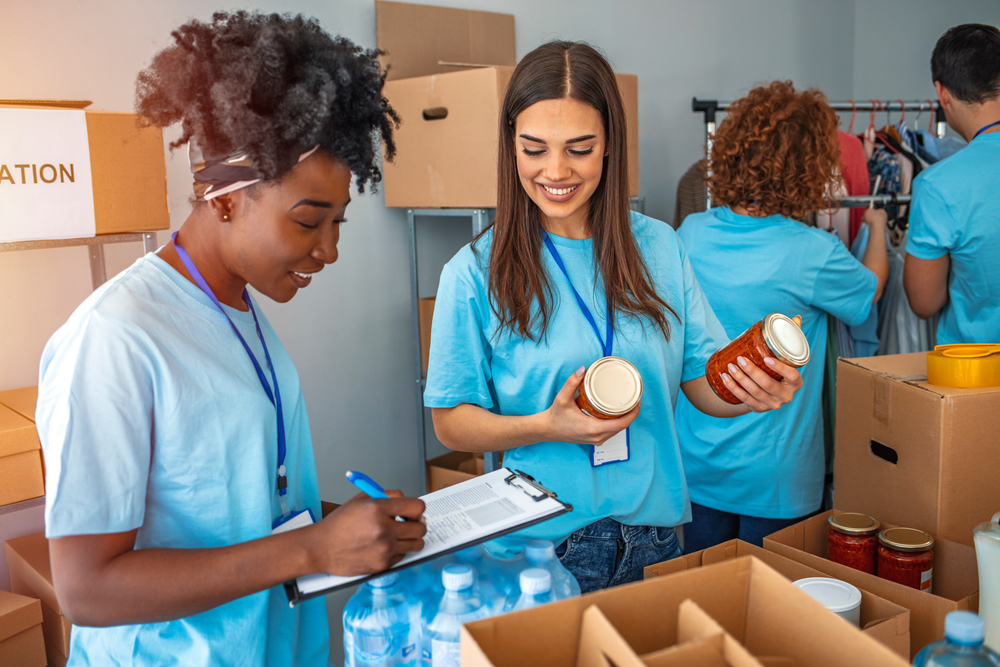 Whether you worked for local mom-and-pop shops, community centers, or big businesses as interns, collect soft skills and practical experience (and a few connections along the way) to set the stage for future success. 🤝
Let your personality shine through and let admissions officers see the awesome person you've become through these experiences.
8. Special Talents or Abilities
If you excel in music, sports, or writing, highlight your accomplishments when applying to college. Mention any outside achievements, like winning local contests or performing at community events — this can illustrate your commitment and skills beyond academics. 🎶
Take, for instance, James Austin, who earned a full scholarship to the University of Arizona because of his musical talent.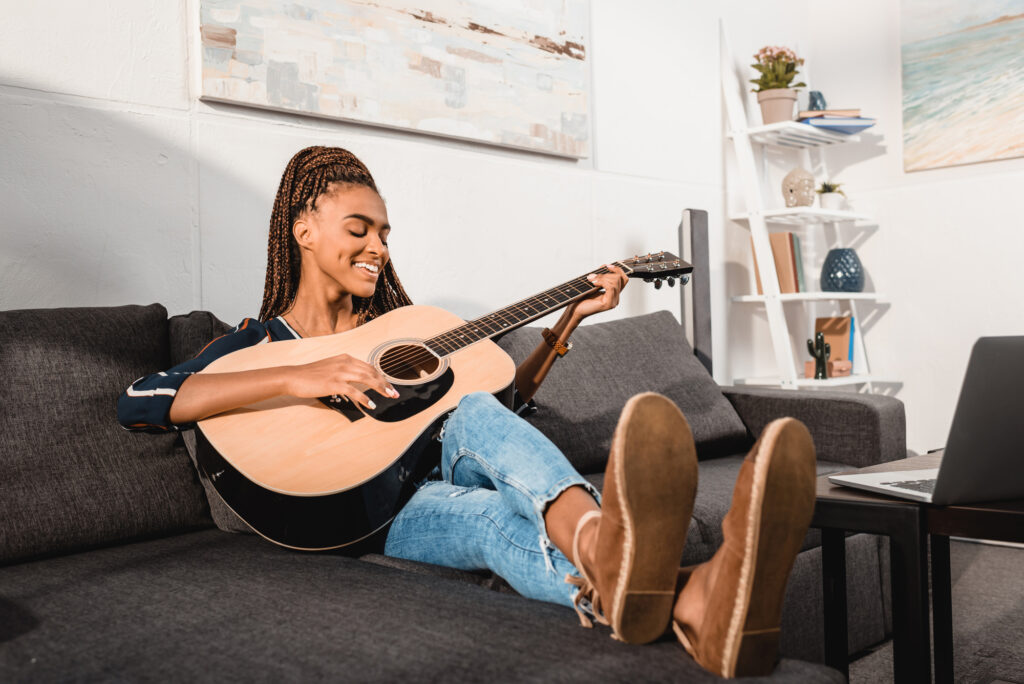 Remember, expressing your genuine enthusiasm for your hobbies and talents can make a strong impression and demonstrate your dedication to personal growth beyond the classroom. 👏
TIP: You'll stand out even more if you go that extra mile and add a portfolio or a self-tape video that exhibits your abilities when submitting your application. 
9. Passion for Personal Interests 
Passion goes hand in hand with motivation and drive, and it's exactly what colleges look for besides grades. Students who are passionate about an activity or skill are more likely to go the extra mile, pushing themselves to excel and make a positive impact.
That's why colleges want students who are excited to be there, so make it clear why you're drawn to the particular school while applying. ✨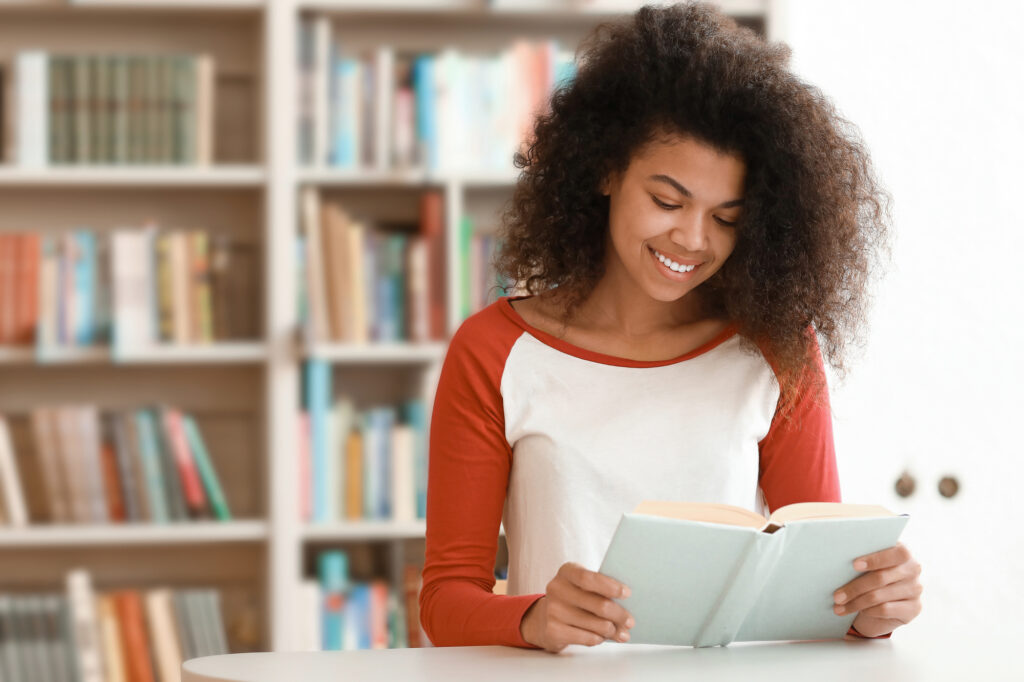 Let's say you're an aspiring literature student, talk about how the college's literature program is top-notch or how a particular professor's published work impressed you. 📚 
You can also prove your interest by scheduling a campus visit early on, actively reaching out to the admissions officers, and applying for early action or early decision enrollment.
READ MORE: How to Apply to College: 9 Steps to Application Success 
10. Diversity
Having a diverse student body is incredibly important for college authorities because it creates a vibrant and inclusive community where people from different backgrounds, cultures, and perspectives can come together to learn and grow. 
Maybe you're a first-generation college student or an international candidate pursuing higher education in the country? Or perhaps you are not a legal US resident and are considering applying as an undocumented student?
If you have a unique background or an unconventional story to tell, don't be afraid to let your diversity shine through in your application. In fact, that's exactly what colleges look for in high school students.
Who knows? It could be the very thing that catches the eye of admissions officers! 🤩
11. A Genuine Interest in the College's Offering
Want to follow in the footsteps of legendary athletes like Michael Phelps and Serena Williams? Imagine honing your extracurricular skills in the state-of-the-art athletics facilities of your dream college. 🏫
When you're writing your application, don't just list generic reasons for why you want to attend that school. It's essential to understand what do colleges look for in prospective students so you can be specific and talk about what sets that college apart from the rest.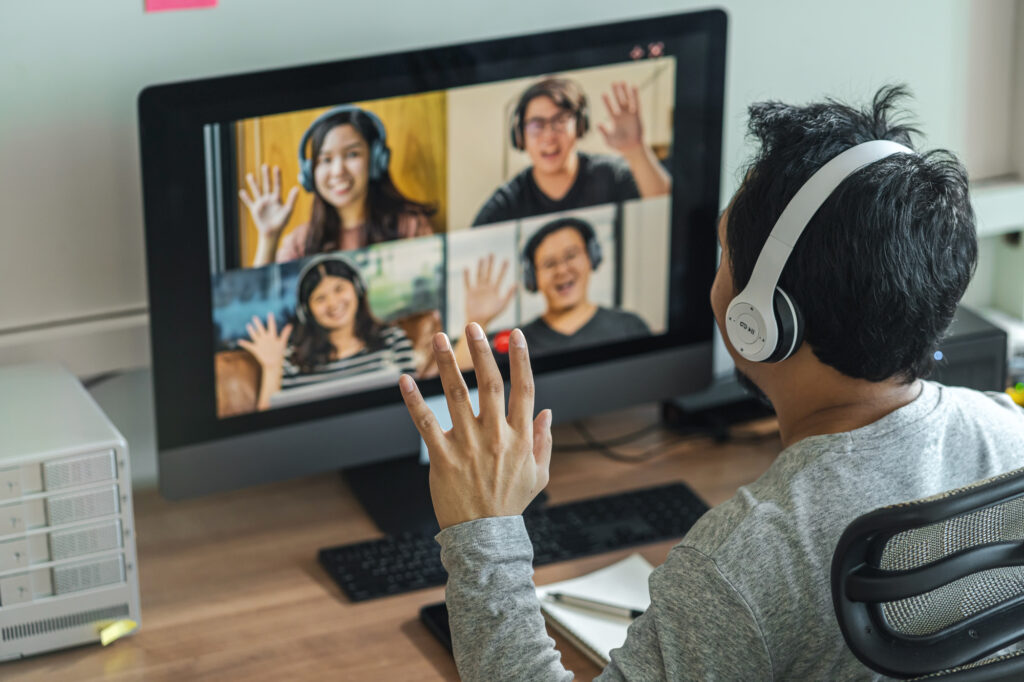 Remember, colleges want students who are genuinely interested in their programs. So, if you want to impress admissions officers, let your commitment shine through in your application. 
What's Next When Applying to Colleges?
First, figure out what type of education is the best fit for you. Are you aiming for a trade school, a community college, or a public or private college? Then determine how many colleges you're applying to before figuring out a plan on how you'll pay for college. 
Sure, you can apply for federal student aid and scholarships to reduce the cost of attendance. But did you know that affordable four-year universities and free community colleges exist? Some schools even forgo application fees for low-income families. 🆓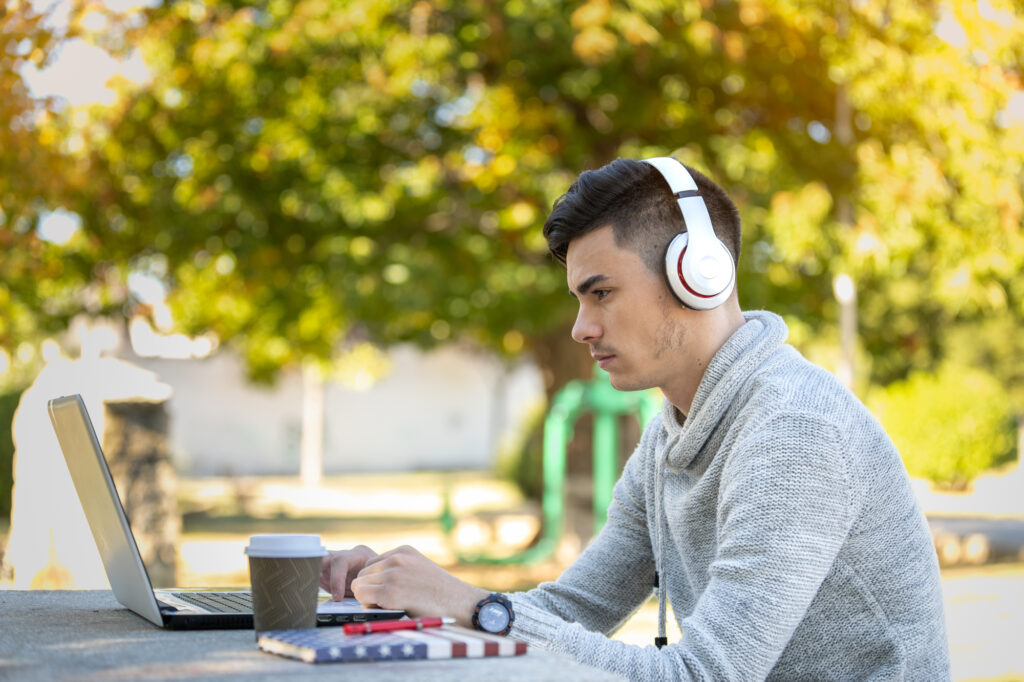 Next, take a good look at your college resume and think about areas that could use a little sprucing up. Does it address what colleges look for in applicants?
You might wanna think about boosting your volunteer gig or getting more involved in fun stuff outside class. And hey, don't sweat it — you can totally start rounding up those recommendation letters and tossing around essay ideas whenever you're up for it.
Finally, before you start sending out applications left and right, proofread your materials for any typos, grammatical errors, or inconsistencies. It's crucial to present a polished and professional application to make a strong impression on admissions officers. 🔍
---
College admissions committees read through thousands of applications. It's easy to get lost in the shuffle if you don't showcase what they want to see. 📋
You don't have to be the next Einstein or Picasso to impress admissions committees. By pairing hard work, determination with these insider tips, you can stand out from the crowd and increase your chances of getting into your dream school. 💡
What Do Colleges Look For? 11 Ways to Stand Out to Admissions Committees: Frequently Asked Questions 
What do colleges care about most?
Getting good grades consistently is an obvious answer, but your chances will improve if you prove that you can excel in challenging classes. 
College admissions officers also evaluate your curriculum, standardized test scores, and personal essay. 
What makes you stand out to colleges?
Concentrate on doing well in school and enrolling in challenging classes if you want to stand out in college. 
Display a variety of character traits, take part in meaningful activities outside of school, and gain unique work experience.
What classes do colleges look for?
While individual institutions may have varying standards and preferences for high school coursework, generally speaking, they are looking for applicants who have completed an extensive and well-rounded course load. 
English, math, science, and social studies are all required subjects. Colleges also check for students who have completed honors, AP, or IB courses since these courses show academic potential and aptitude for college-level work.  
What do colleges look for besides grades? 
Colleges evaluate extracurricular activities, essays, test scores, and recommendations to ensure candidates have pursued their passions even outside the classroom.  
What do colleges look for in essays? 
Colleges look for an applicant's distinct perspective, competitive writing skills, and an authentic voice. 
Your unique perspective allows you to stand out from the crowd, show off your ability to articulate your thoughts clearly, concisely, and effectively, and and let your true personality shine through in your writing.
What do colleges look for in recommendation letters? 
Colleges look for sincere letters of recommendation that reflect the applicant's accomplishments and abilities. It's a chance for them to showcase their character, abilities, and potential for college success.