Outstanding high school grades? Check. Impressive extracurricular activities? Check. First-rate college essay? Check. Submit your college application on time? Oops! 😬 
Whether you're eyeing early admissions or sticking to a regular application schedule, knowing when to apply for college can help you plan and prepare crucial requirements without missing a deadline.
This guide has everything you need to know about when you should apply for college. Let's get started!
When to Apply for College During Regular Admission 
Colleges offer various options for admissions, including early action (EA), early decision (ED), and rolling admissions, but most students apply during regular admission.
When applying for college during regular admission, students submit their applications by January or February of their senior year. Regular admission deadlines most commonly fall on January 1 and 15, with January 31 and February 1 as frequent alternatives.
Wait until spring rolls around before you start checking your mailbox compulsively — acceptance letters usually arrive by March or April. If accepted, you'll typically need to give a response by May 1 (National College Decision Day). You should be able to find all of these dates on your prospective college's admissions page.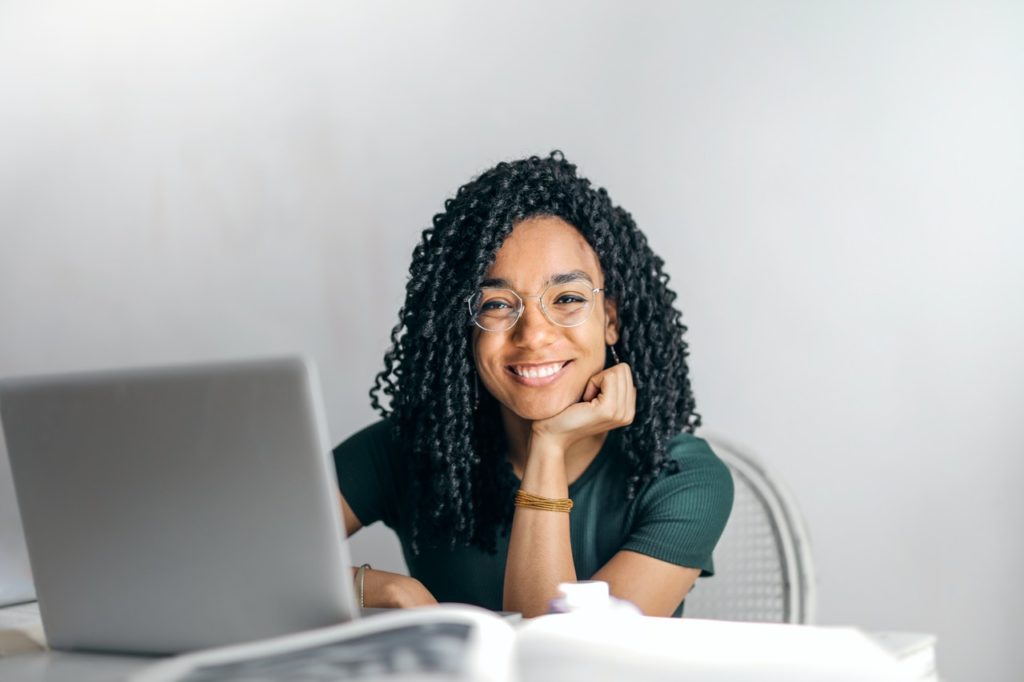 When to Apply for College Under Early Admission
Early admission can be a great option for students who want to get their applications out of the way and receive their college decision as soon as possible. It's also a way to boost your application by demonstrating that you're serious about your academics and your interest in the school.
However, applying to college early is not without its challenges. You'll need to have already decided which type of college you want to attend, completed standardized tests (and be satisfied with your scores), and have your grades in top shape by your junior year.  
If you're up for the early admissions challenge, you'll have two options to consider: early action and early decision. The terms share similar timelines, with deadlines before the new year, but they have distinct differences.
Applying for Early Action
Early action is a non-binding application process that allows you to apply to one or more colleges and receive acceptance results earlier than regular applicants. It's perfect for students who have several colleges in mind where they plan to apply — as long as they already have their high school academics and extracurriculars in excellent standing by the end of their junior year.
The most common early action deadlines are on or around November 1 or 15. Most schools offering early action let you know whether or not you've been accepted around December or earlier. So while your regular decision classmates are still putting together their applications, you could already be shopping for your new college swag! 
In the unfortunate event that your application is rejected or deferred, the good news is, you'll still have plenty of time to apply for college during regular admissions.
Applying for Early Decision
Early decision has the same application deadlines as early action (November 1 and 15). The difference is that early decision is a binding agreement. This means that you can only use early decision with one school, and if your application is accepted, you must enroll.
Applying for college under early decision is the way to go for students who have done thorough research and made a firm decision about the college they want to attend. Committing to early decision shows the school's admissions committee that you're eager and committed.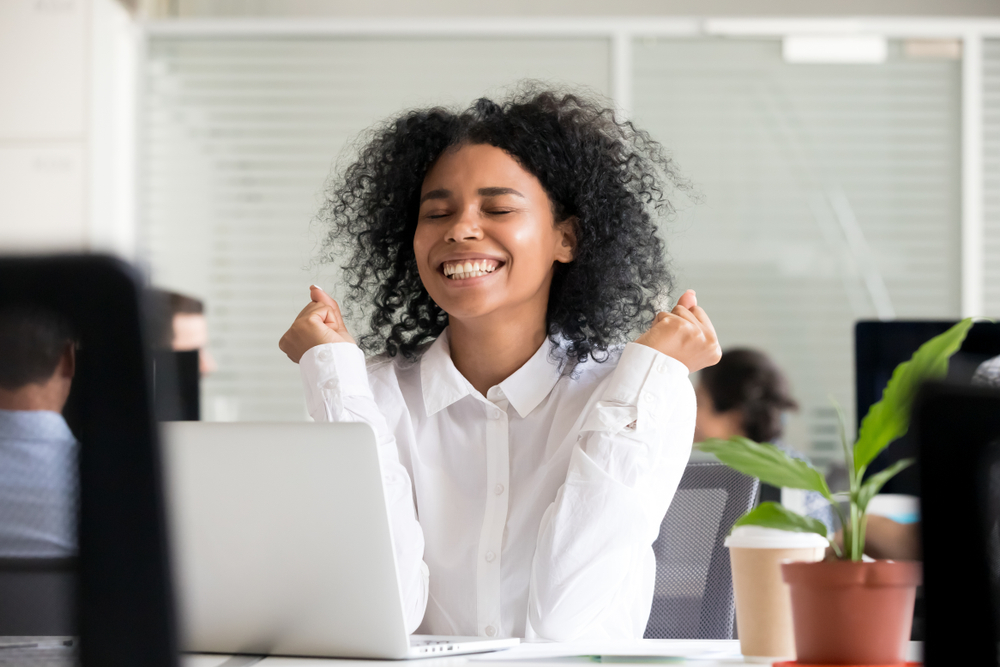 But putting all your eggs in one basket rarely comes without risks. One drawback to early decision is that while all other applicants will have until May 1 to decide on their offers, you will have already made the commitment in November and won't be able to change your mind if another college catches your eye.
Another downside is that you won't be able to compare financial aid offers from other colleges. However, if the financial aid package offered doesn't meet your needs, this is the one instance you are allowed to decline the offer.
Just like with early action, if your application is not accepted you can still apply to other colleges during regular admissions.
When to Apply for College With Rolling Admissions
Colleges with rolling admissions offer a large window of time when you can submit your applications, usually from fall to spring. Even during rolling admissions, it's best to apply to college as early as possible, as many schools follow a first-come, first-serve admissions process.
Some colleges offering rolling admissions may also announce a priority deadline. Students who apply during this period may experience higher chances of acceptance.
Quick Recap: When to Apply for College
Take a look at the table below for a summary of when to apply for college under early, regular, and rolling admissions.
| Admission Type | Application Deadline | Admission Decision |
| --- | --- | --- |
| Early Admission (EA or ED) | November or December | December |
| Regular Admission | January or February | March or April of the following year |
| Rolling Admission | Multiple application windows, varies by college | Depends on submission date |
Applying to College When You're Not a High School Senior
Did you take some time to travel, work, or start a family after high school? What if you earned your high school diploma with a year or semester to spare? Maybe you've already been in college but are transferring to a new school.
When applying to college outside of the traditional route, you'll likely follow the same timelines for early, regular, or rolling admissions. But let's take a look at how each case will play out.
When to Apply for College as a Transfer Student
Most institutions observe a rolling admissions policy for transfer applicants, but a college may opt to set a specific deadline.
Some colleges only review applications in the spring, while others can cater to students for both the fall and spring semesters. If you're looking to attend college in the fall, have everything ready by March or April.
Revisit the school's published application deadlines for the upcoming academic year (look into their transfer credit policies too) before deciding when to apply for college as a transfer student.
READ MORE: How to Transfer College Credits: 7 Steps to Graduate on Schedule
Applying for College When You're Graduating High School Early
In rare instances, students acquire enough credits (probably from Advanced Placement or community college courses) in high school to graduate early and apply to college ahead of the regular schedule.
If you happen to be one of the impressive few, stick to the usual early or regular admissions timeline but apply a year or two earlier. The biggest challenge will be squeezing in time for your applications when you're busy completing your degree early. No matter when you apply for college, your checklist includes taking the SAT or ACT, extracurricular involvement, college essays, gathering recommendation letters, and more!
Of course, it may be best to seek the advice of your counselors and teachers before you jump into action.
When to Apply for College When Taking a Gap Year
Many high school seniors think of college as the immediate next step after graduation. Still, some adventurous souls opt to take a gap year — a year of experiential learning to travel, volunteer, or work. 
After you take your gap year, applying on an early or regular timeline is still the choice you have to make. But ideally, you'll still do this during your senior year, joining your fellow seniors in completing admission requirements before taking your gap year. If you take this route, be sure to check if your desired school will allow you to delay your enrollment for one academic year.
Applying for College Later in Life
Now, it's a different story if you decide to take more than a year off before going to college. You can still choose to apply during early, regular, or rolling admissions, but the challenge lies in gathering your application materials. 
You may have to give yourself extra time to reach out to former high school teachers and counselors for recommendations and talk to the school to acquire your transcripts. 
If you haven't taken standardized tests, you might have to study for that too. But with many institutions going test-optional these days, look into the college's application requirements ahead of time to know if you'll still be required to include test scores.
---
Getting the timing right can make or break your college admissions experience. But at the end of the day, figuring out when to apply to college comes down to what works best for you. So find the timeline that fits your personal situation and put in the effort to build an impressive college application. The rest will follow — good luck!
READ MORE: What Do Colleges Look For? 9 Ways to Stand Out to Admissions Committees