Hey there college-bound students! Do you find the idea of moving out for the first time overwhelming? Don't worry, you're not alone.
Moving to college can be a big transition, but with a little planning and preparation, you can make the process smoother and less stressful. All you need is a college packing checklist!
From must-haves to nice-to-haves, this checklist has everything you need to pack smart and stress-free. 💯 
Don't know where to start? Here's an overview of what you need to have a smooth ride in college! 👇
Clothing 
Skip the nightmare of finding yourself in front of a class wearing nothing but your birthday suit — be strategic in what pieces of clothing you'll pack for college. 😱
But before you start manic-packing, keep in mind your timetable, workload, weather, and the types of activities you want to do in college.
Bring pieces that can be thrown in the washing machine and don't need ironing. Dress for success with this college packing checklist for clothing. 👌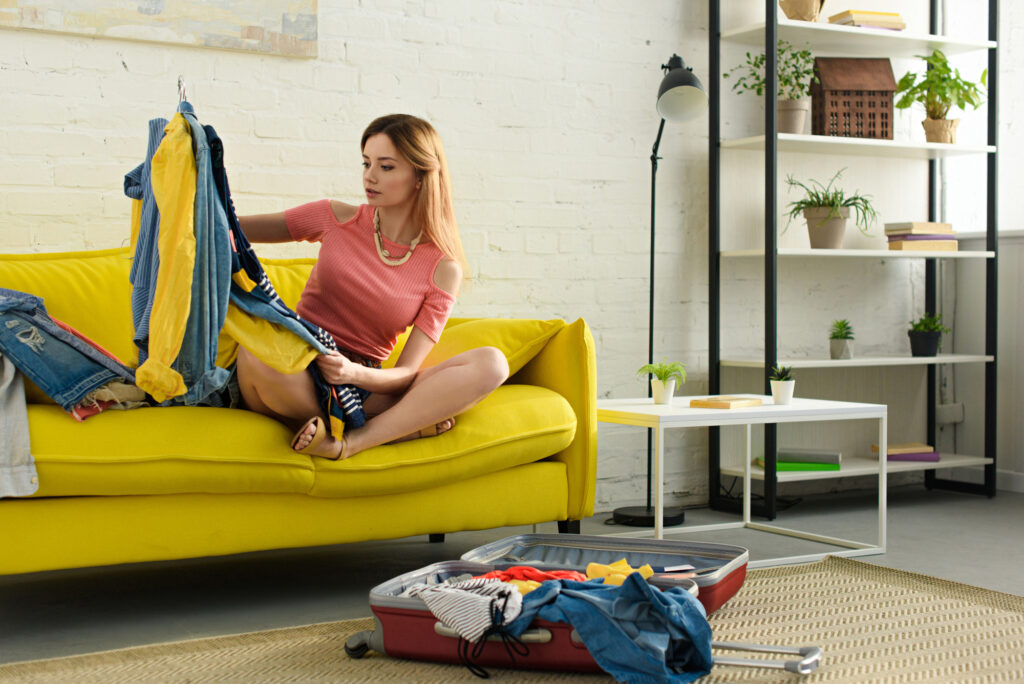 Socks
Underwear, bras, and sports bras
Shirts (T-shirts, long sleeves)
Shorts and skirts
Jeans and pants
Athletic wear 
Sneakers
Sleepwear 
Bathrobe
Headwear (hat, cap, beanie)
Business or semi-formal wear (suit, shirt, slacks, dress)
Dress shoes
Swimwear
Slippers, sandals, flip-flops
Rain jacket 
Gloves and scarf
Jewelry (or other accessories)
Belts
Rain boots and winter coat (for cold and rainy climates)
Pro-tip: Capsule wardrobes are an excellent option because they rely on a small number of multipurpose, mix-and-match items. This strategy could free up space in your luggage and dorm room.
Bedding
You wouldn't be the first person to arrive at the dorm and realize you forgot a pillow, a blanket, or other items from your college packing checklist. 🙀
Avoid that hurried trip to IKEA (and extra spending) to choose bedding items that are both comfy and practical. 
Spruce up your rest and relaxation area with these bedroom essentials and you're sure to be well-rested to study (and party) hard. 😁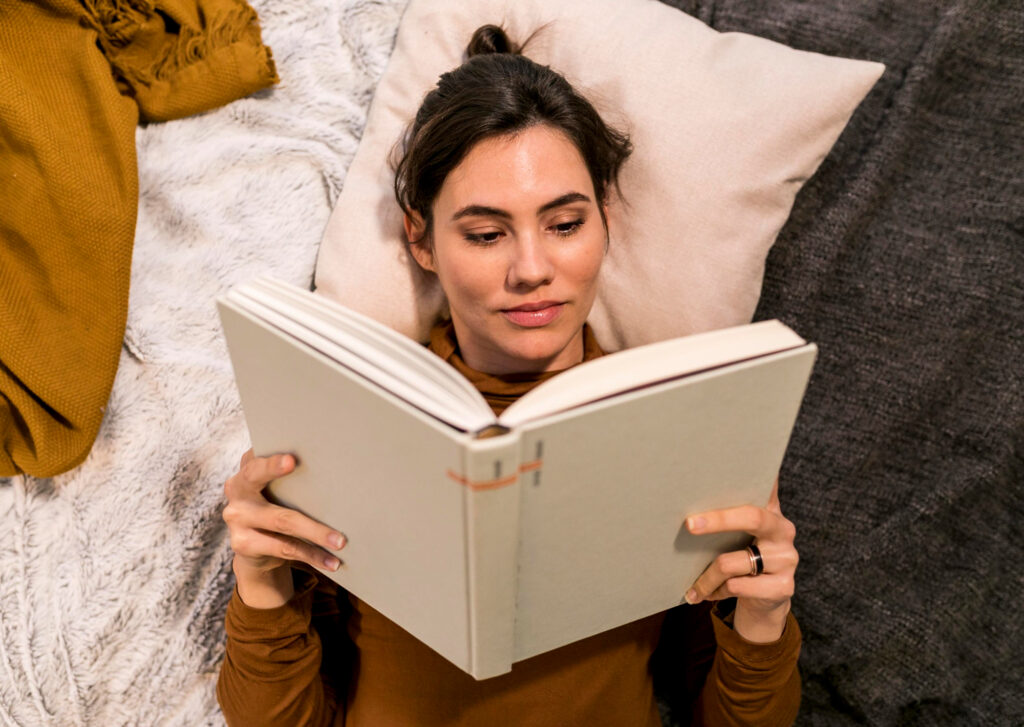 Bedsheets 
Pillows 
Pillowcases 
Blanket or comforter
Mattress pad or foam topper
Pro-tip: Every corner counts! Maximize the under-bed storage and bring organizer bins to pack seasonal clothes and shoes to save on closet space. You can also bring extra bedding, pillowcases, sheets (handy for toga parties), and blankets for picnics.
Bath and Grooming
Let's be real, nobody wants to be that person in college with dragon breath, body odor, or bad hair day. 
By packing the bath and personal care essentials, you can avoid walking around smelling like a combo of last night's takeout and beer. 🤢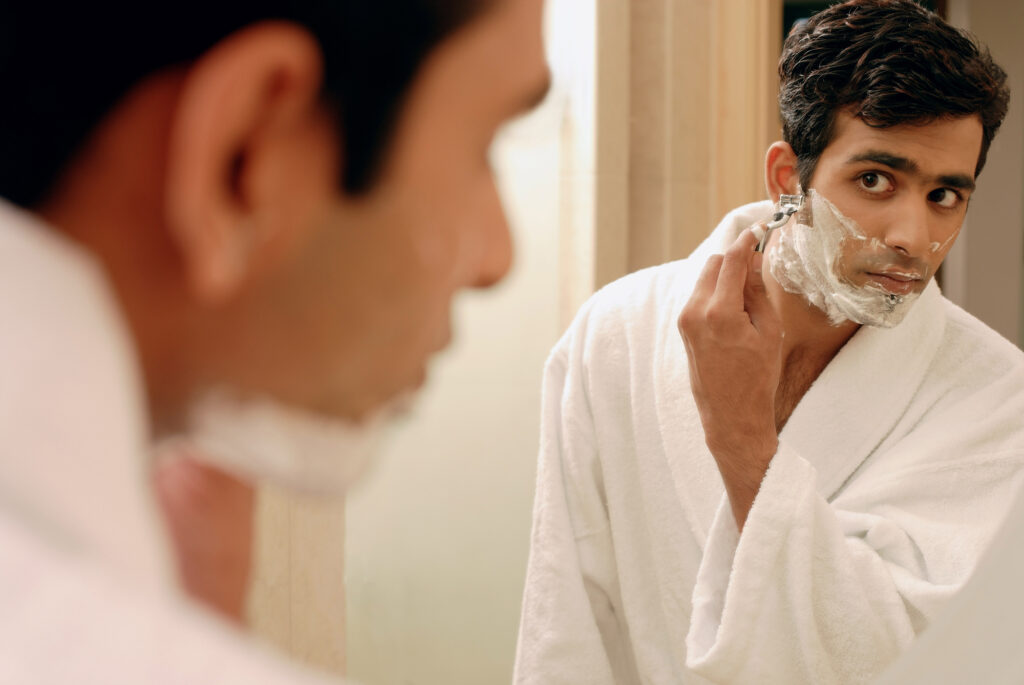 Bathroom Basics
Towels (for your body, face, and hands)
Shower caddy
Shampoo
Hair oils
Hair conditioner
Body wash/bath soap
Loofah or washcloth
Shower mirror
Shower curtain
Bathmat
Personal Supplies
Hairbrush or comb 
Perfume or cologne
Earplugs 
Sleeping masks
Hair gel, hairspray
Body lotion
Toothbrush, toothpaste, mouthwash, dental floss
Toilet paper
Skincare (facial wash, moisturizer, toner, aftershave)
Condoms
Sanitary napkins/tampons
Razors, shaving gel, shaving cream
Epilators, waxing supplies
Makeup and styling (including makeup removers)
Cotton swabs or cotton pads  
Tweezers
Nail clippers
Electronics
Having your trusty laptop, phone, and other gadgets by your side can make all the difference in your college life. Not only will they help you stay organized and connected, but the electronics will also provide endless entertainment and opportunities for capturing all the epic moments you'll have. 🤳
So, don't forget to toss in those chargers, headphones, and any other tech essentials you can't live without. College is all about making memories, and your electronics are key players in that story! 👌
READ MORE: 15 Best Tech Gadgets for College Students on a Budget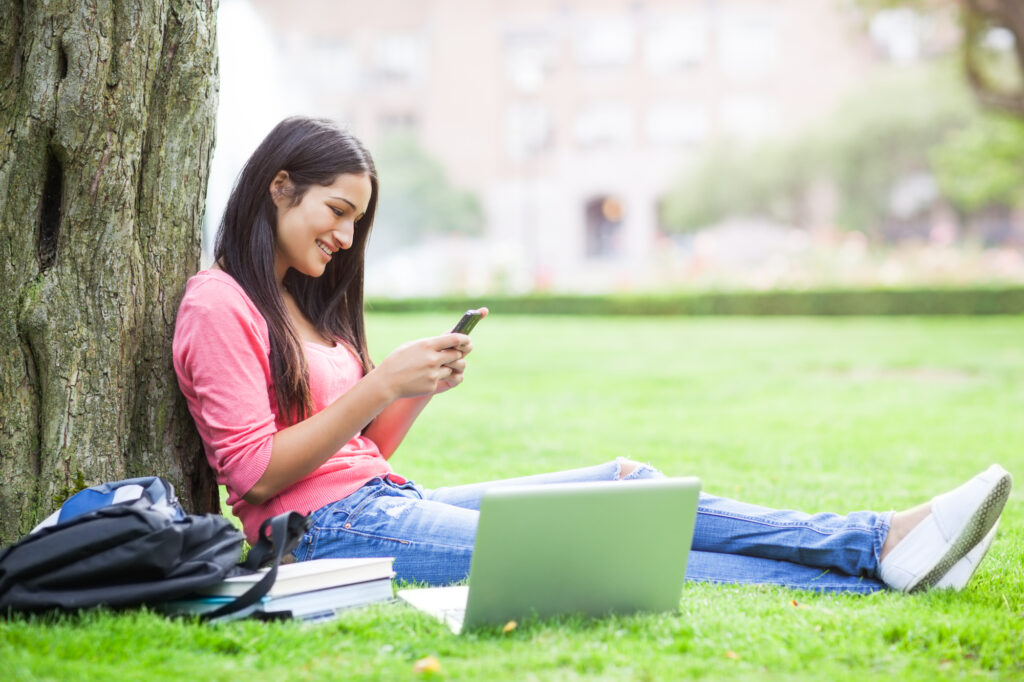 Cellphone (and charger)
Laptop or desktop computer
Laptop stand
Wired or wireless mouse
Smartwatch or fitness tracker
Power bank
Calculator
Extra storage devices (USB, external hard drive, memory card)
Alarm clock   
Bluetooth speaker or stereo system
Headphones
Tablet (and charger)
Gaming console
HDMI and other connector cables
Extension cords and a surge protector (these will come ridiculously in handy!)
Desk 
Packing up your desk essentials for college is a no-brainer. A killer setup will make your late-night study sessions that much more epic.
Your desk is your own personal HQ, and you want it to be as chill and productive as possible. So let's get packing! 📚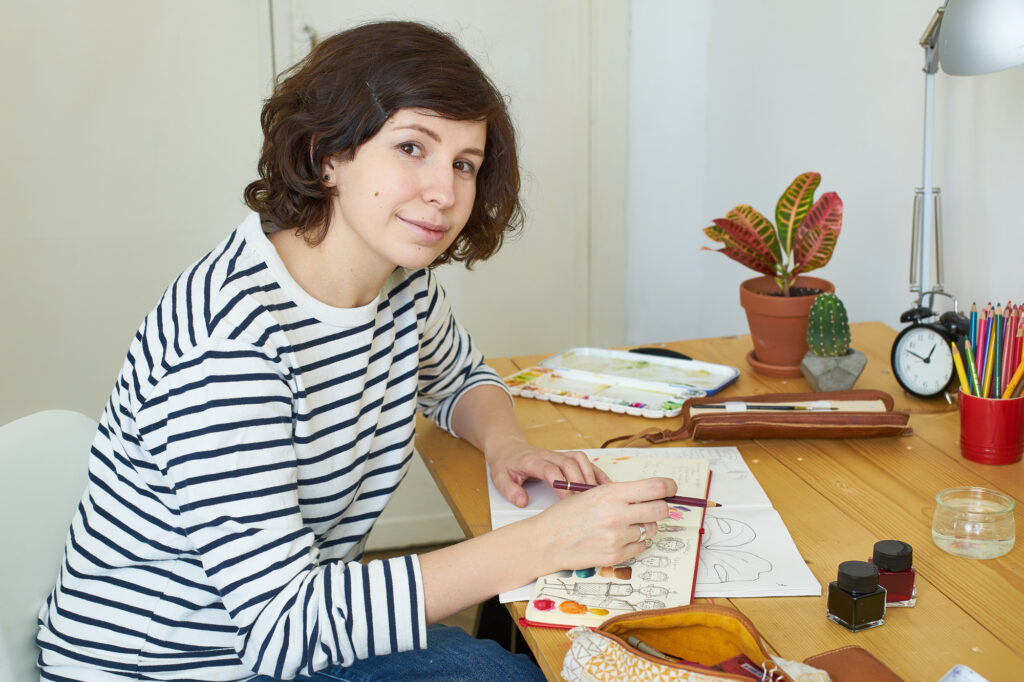 Study Supplies
Backpack, purse
Notebooks, folders, binders
Pen, pencils, markers, highlighter, pencil sharpener
Post-its, index cards, sticky notes
Correction tape
Stapler or paper clips
Corkboard/whiteboard
Calendar
Desk organizer
Glue, tape, or other adhesives
Wastebasket
Lamp
Paperwork 
Personal insurance
FAFSA application documents and student loan documents
Credit card or debit cards
Driver's license
Passport
School ID and official school documents
Car registration and insurance
Copy of birth certificate
Social security card
Class schedule
Meal plan card
Kitchen
Eating out or ordering in every day can burn a hole in your pocket, so why not add a few kitchen essentials to your college packing checklist so that you can cook delish, dorm-friendly spreads on your own? 😊 🍳
Bond with a roommate, share healthy, comfort meals, and have control over what you eat — especially if you have dietary restrictions.  
Remember to check first if your dorm will supply some of the items on the below list!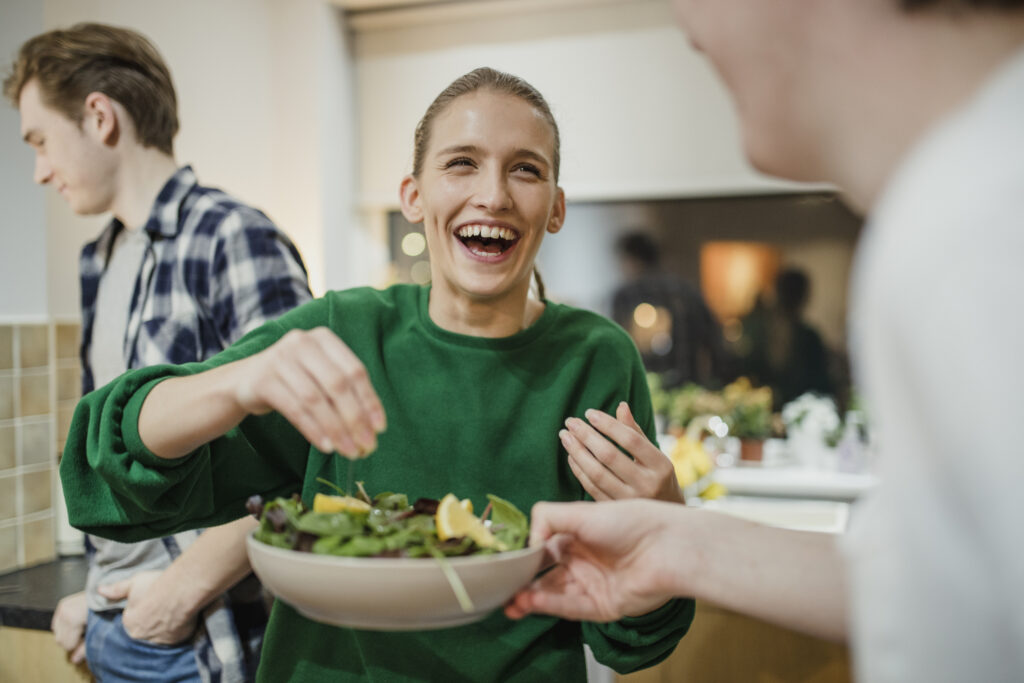 Crockery (plates, bowls, trays)
Cutlery (knives, forks, spoons)
Cutting board
Pots, pans, utensils
Dishwashing soap, sponge, gloves
Dish drying rack
Food storage containers
Refillable water bottles
Trash bags
Paper towel, kitchen towel
Electric kettle
Coffeemaker
Can opener
Laundry and Cleaning
With all the late-night studying and extracurriculars, doing laundry will probably be the last thing on your mind in college. 🧺
That said, unless you can travel back home every weekend or pay to get it done, it can be useful to tick off these laundry essentials from this college packing checklist and take charge of your college laundry routine!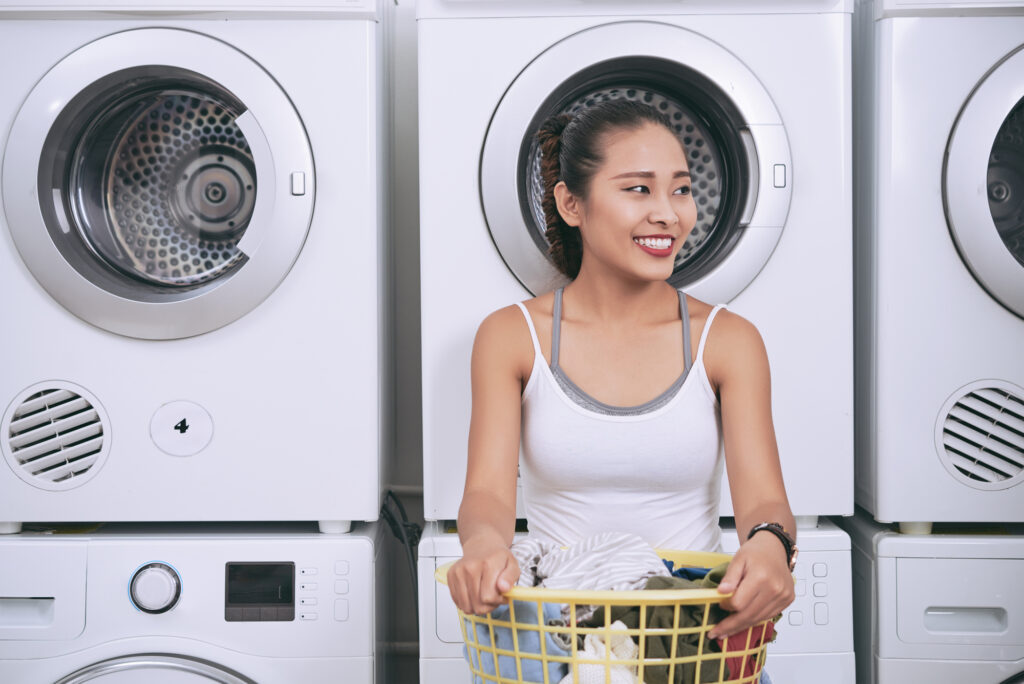 Clothes hangers
Drying rack
Laundry basket  
Hamper
Dryer sheets
Bleach
Quarters for washer and dryer machines
Laundry detergent and fabric softener
Lingerie bag for washing delicate items 
Anti-bacterial wipes
Disinfectant sprays
Cleaning rags
Storage 
Having storage supplies is like the cherry on top of a well-packed college dorm room. After all, you don't want to be that person with clothes all over the floor or searching through a pile of clutter for a textbook when you're already late for class. 📦
Get yourself some sweet storage solutions to make life way easier and start your college journey off on the right foot.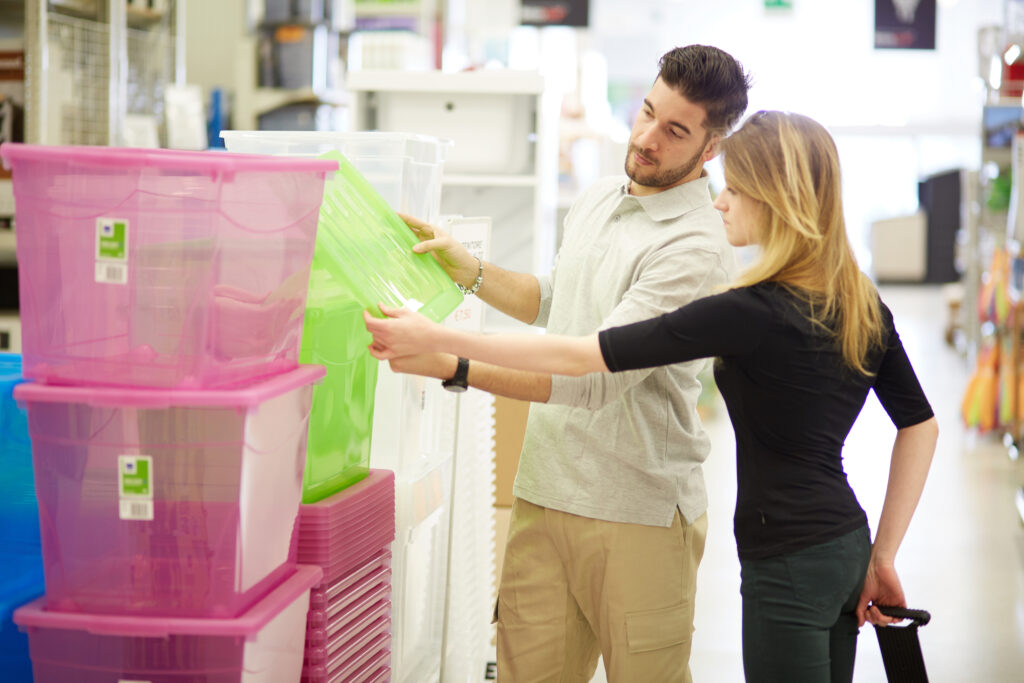 Reusable bags for grocery shopping
Plastic tubs for storing seasonal clothes
Foldable shoe rack
Wall hooks or over-the-door hooks
Pet Supplies
Don't want to give up seeing your cute, cuddly pet in college? You'll need to have all the supplies ready for your furry friend's comfort in their new home. 🐶
Bring these pet care items from your college packing checklist to ensure that your four-legged friends are healthy and safe.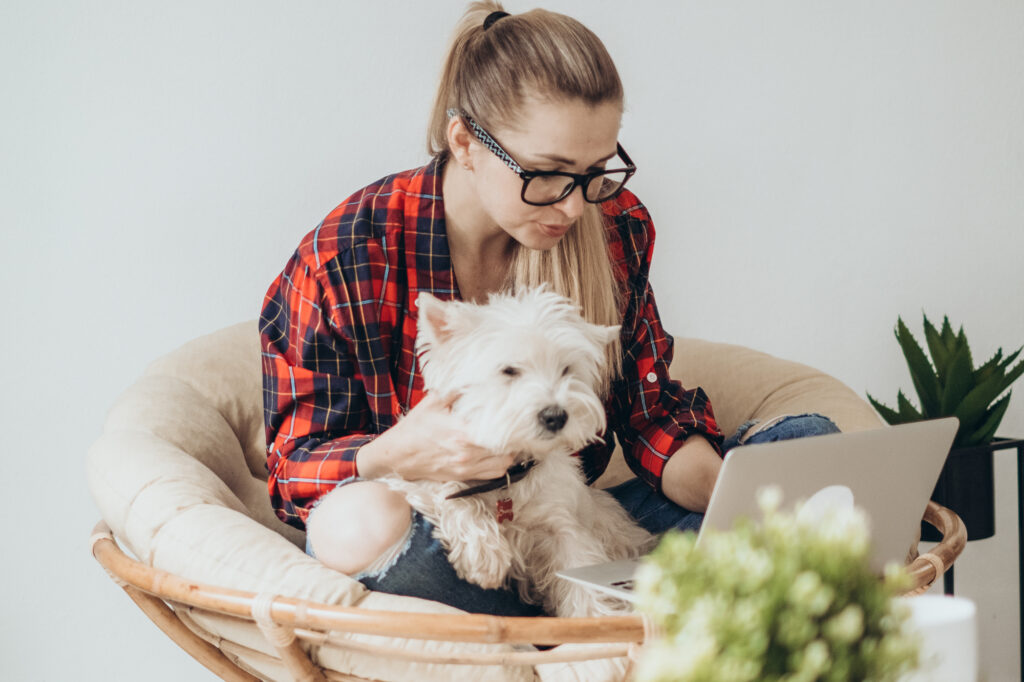 Pet food
Food bowl and water bowls
Medication and supplements
Collar (and leash if required)
Pet bed and blanket
Treats and toys
Basic grooming kit
Plastic bags for poop disposal
Kitty litter and tray
Odor and stain remover
Copies of vaccination reports 
Health certificate
Spay or /neuter certificate
Pet registration documents
Liability insurance
READ MORE: 11 of the Best Pets for Busy College Students
Pro-tip: Inquire with your college about any additional permits or paperwork required for your beloved pets to move in with you. 
Fun Stuff
Transform your college dorm and spice things up by bringing along colorful decor, tasty snacks, and interactive games from this college packing checklist.
Turn the usually tiring process of moving into an opportunity to bond with your roommates. Remember to bring some personal knick-knacks to remind you of home too. 🎲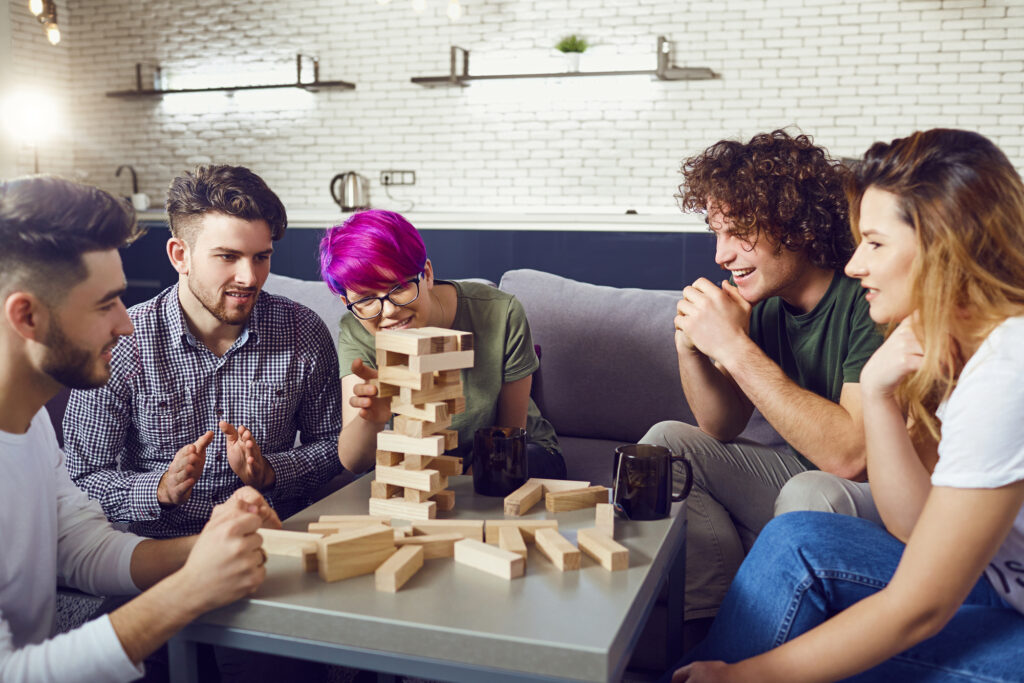 Decor 
Framed photos
Rug
Posters
LED lights
Snacks 
Microwaveable snacks
Energy bars
Candy bars
Cereal and/or oatmeal
Activities
Playing cards
Board games (such as Chess/Scrabble)
Party games (such as Jenga/Twister)
Journal
Musical instruments
Art or craft supplies
Non-academic books to read
Fitness
Bicycle (with helmet and lock)
Yoga mat
Dumbbells or hand weights
Jump rope/resistance bands
Shared Items 
You know what they say, sharing is caring! Before move-in day, check with your roommate to see what they already have. Dorm rooms can be small, so make the most of every square inch.
Plus, you get to save money, reduce consumption, and kickstart a great relationship with your roommate. 😍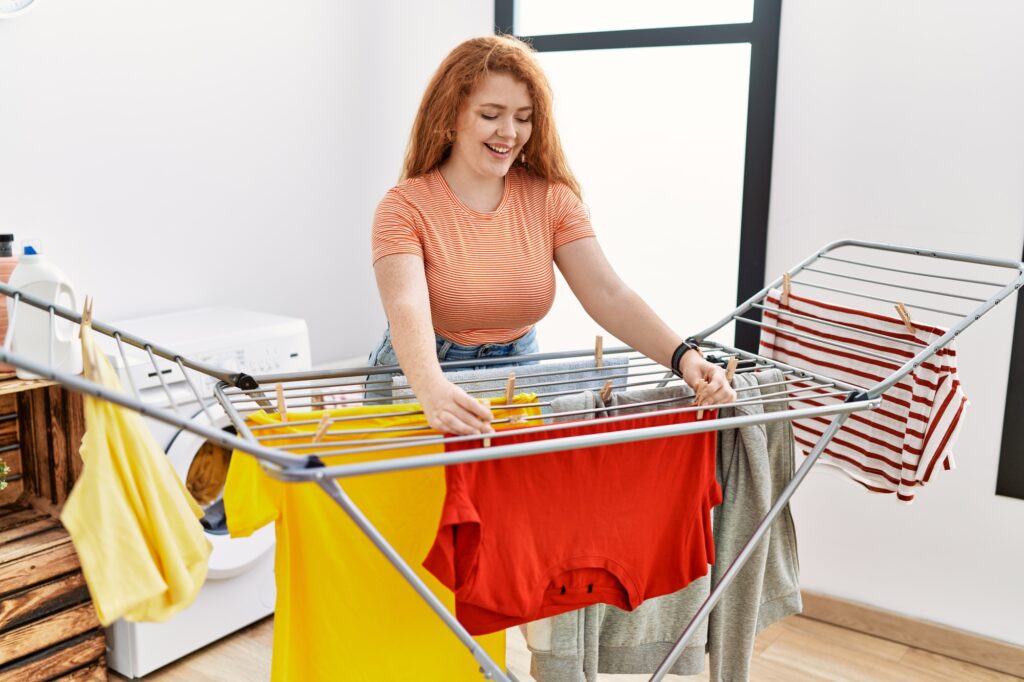 Electronics
Printer (If there are no printing labs nearby) 
Small refrigerator (if the dorm doesn't have one)
Microwave (if the dorm doesn't have one)
TV
Surge protectors
Extension cords and adapters
Gaming consoles
Coffeemaker
Non-Electronics
Drying rack
Air fresheners
Humidifiers
Board games
Weights/dumbbells
Miscellaneous 
Better to be prepared than sorry! Remember to pack for any situation or emergency — think about items like a first-aid kit, a stain remover pen, a cushion for your desk chair, or seemingly random items such as candles or lint brushes that may be useful down the road.
These small touches will not only make your life simpler, but they'll also make your dorm feel like a cozy home away from home. 🥰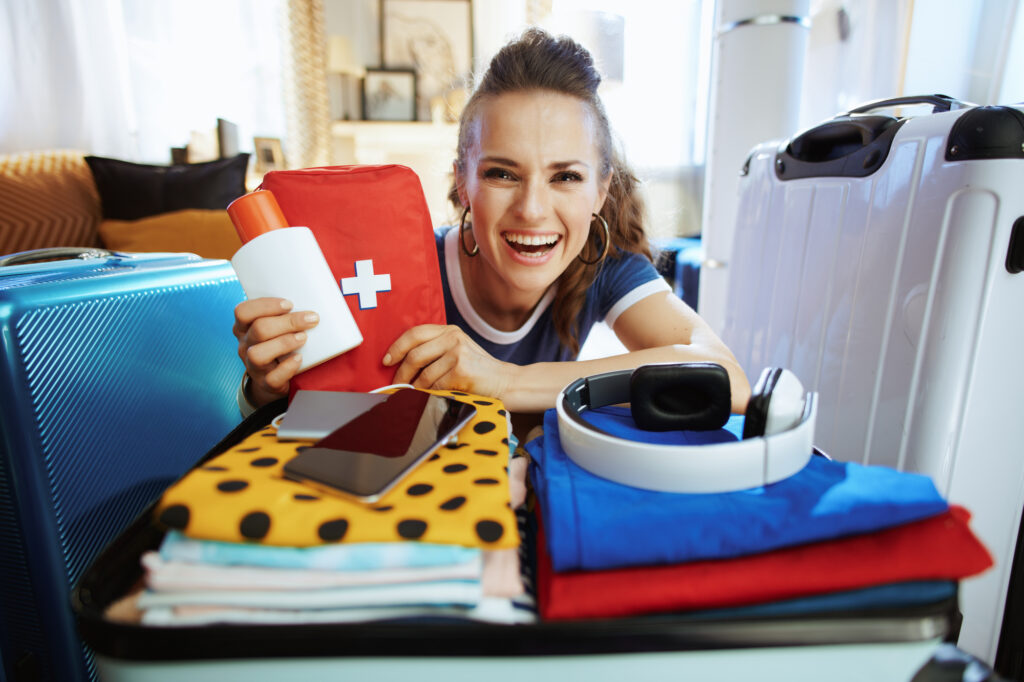 In Case of Emergency
Flashlight (and batteries)
Candles (if allowed)
List of emergency contacts and nearby medical providers
Safety whistle 
Basic toolkit or keychain multi-tool (small screwdrivers/hammer/nails/adhesive tapes)
Medication 
Vitamins
Prescription and allergy medications
First aid kit
Over-the-counter pain relief medicine
Birth control and contraceptives
Thermometer
Others
Wallet
Stain remover stick or pen
Lint brush
Mini sewing kit
Umbrella
---
Moving into a college dorm can be exciting, and having the right essentials can make all the difference in creating a comfortable and fun living space.
Don't stress if you forget anything from this college packing checklist, most likely you can find it on a quick trip to a nearby store in your college town. 🏪
Grab your trusty pen, mark items as you pack, and show up like a boss on your first day! 🧳 
College Packing Lists: Frequently Asked Questions
What should I not bring to college? 
Consider what belongings are absolutely necessary for your move and remember that less is more. Inquire about forbidden items on campus and inside your dorm rooms (such as toasters, hot plates, and candles).
How many clothes should I take to college?
Strike a balance between having clothing for every occasion and overpacking. Remember, you can always do laundry, so don't feel pressured to bring your full wardrobe!
When should I start packing for college? 
There's no set timeframe but a month before moving in is a good rule of thumb. By spreading out the process of packing, you'll prevent yourself from feeling overwhelmed and reduce the chance of forgetting things.