The average student debt in the US is over $40,000 — ouch! If you don't have that kind of cash in the bank, you'll be glad to know that there are ways to go to college completely free (or at least heavily discounted). 😱
That's right! You can learn how to go to college for free by applying for scholarships, grants, tuition waivers, work-study programs, and more. 
While there may be no such thing as a free lunch, attending your dream school without being crushed under a mountain of debt is possible. And who wouldn't love to save some extra cash in the process? 
Read on to find out how to go to college debt-free or score an ultra-cheap college education. 🧑‍🎓
1. Choose a College With Free Tuition
"Land of the free" — yes, but America is hardly the land of free education. Attending college in the US can be frighteningly expensive. 💸
What if we told you there was a way you could reduce, or even entirely avoid, having to pay for tuition? 
Many schools across the country offer tuition-free programs, ranging from four-year colleges offering incentives to community college programs. For instance, William E. Macaulay Honors College in New York offers free tuition plus a laptop to eligible students who meet  residency requirements. Not too shabby, eh? 💻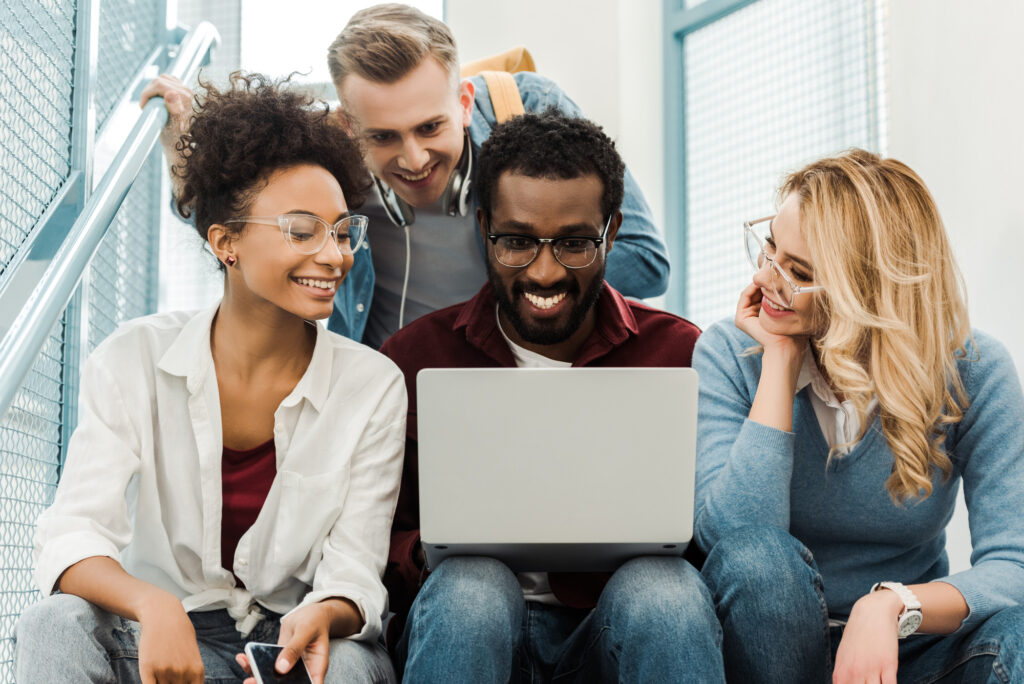 You may also be surprised to learn that some online universities will cover your full tuition. That's correct, there are available scholarships to students who meet certain criteria, such as a high GPA or a great academic record.
And guess what? Studying online also saves you on living expenses. With just an internet connection, you can pursue your education from anywhere. 🤩
But gaining admission to a tuition-free college isn't always a breeze. Each school has its own set of requirements, including state residency, academic performance, and income standards. 💰
Good to know: Just because you're off the hook from paying your college classes doesn't mean that other expenses like textbooks, meals, and housing will magically disappear. Nevertheless, attending a tuition-free college can still save you big bucks. 
2. Apply for Grants and Scholarships
Grants and scholarships can save you from mountains of debt because you don't have to repay them later. Definitely a win-win!
So, is there a difference between the two? Well, grants are typically awarded to those who reflect the need for financial support, and scholarships are given to students who have achieved success in some way, such as academic or sports excellence. ⛹️ 
Grants are usually available through the government, but don't forget about state grants andor special grants for women, minorities, and international students also existtoo. 
With this type of aidgrants, the best start will be to apply for federal aid. You can do this by filling out the Free Application for Federal Student Aid (FAFSA).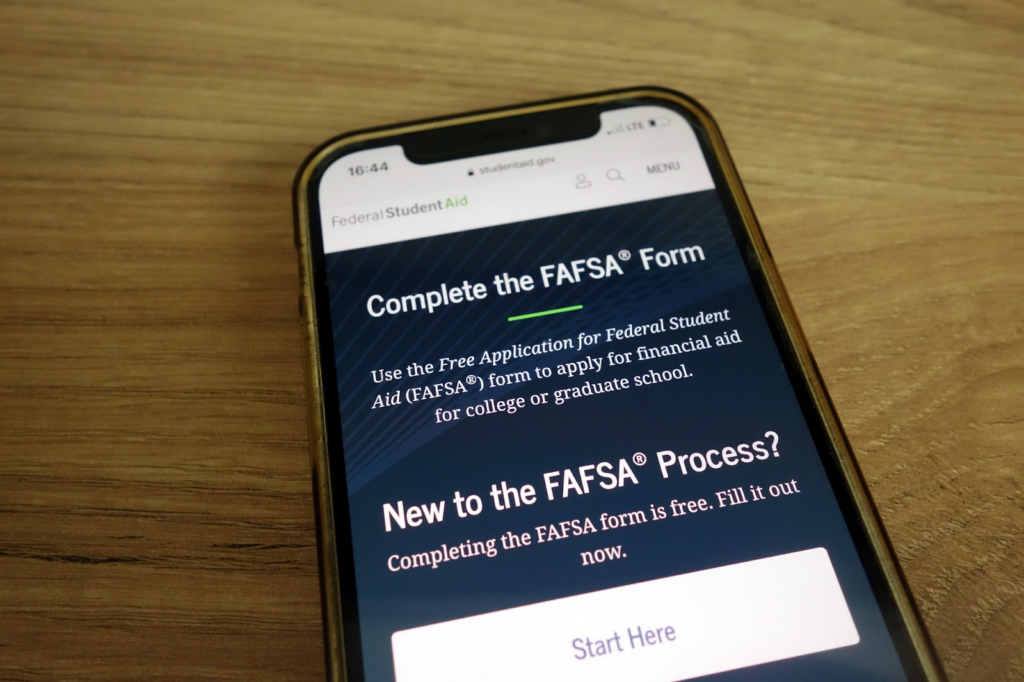 Scholarships are also an awesome way to fund your college dreams since there's one for almost anything. Whether you're a musician, gamer, or even a veggie lover, there's a scholarship out there for you. 🎮
If you're really lucky, you might even snag a full-ride scholarship, which covers everything from tuition to room and board. 
But what makes them rare is that they're typically reserved for top-scoring students who demonstrate leadership and community service. 👏
READ MORE: How to Apply for Scholarships and Grants: All You Need to Know 
3. Strike a Deal With Your Employer
Good news: it's possible to earn a college degree for free or at a discounted price while taking home a paycheck. 
How? You'd be surprised to know that tuition assistance or reimbursement programs in the workplace exist. 😄
Big companies like Amazon, Walmart, and Starbucks are just a few that help earn degrees from partner schools (whether online or on-site) or receive tuition assistance. 💯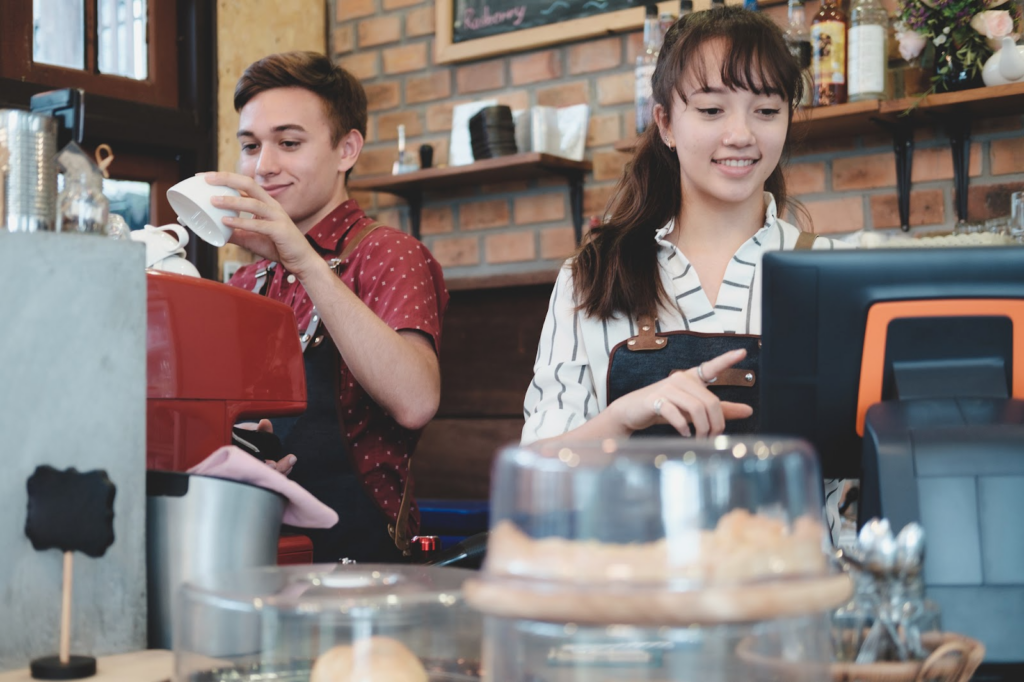 But before diving in, keep in mind that eligibility requirements can apply, such as maintaining a certain grade point average or working for a minimum length of time. 🗓️
Be sure to double check the details and conditions of their education benefits program with your employer before enrolling in a college program.
4. Work for Your University
If you're wondering how to go to college for free while working a job that matches your skills, the Federal Work-Study (FWS) Program is what you're looking for. 
It lets you get part-time employment to finance your education, while preparing you for the workforce before you even graduate. You can rest easy knowing that you'll be sufficiently compensated since the hourly rate is never less than the federal minimum wage. 👏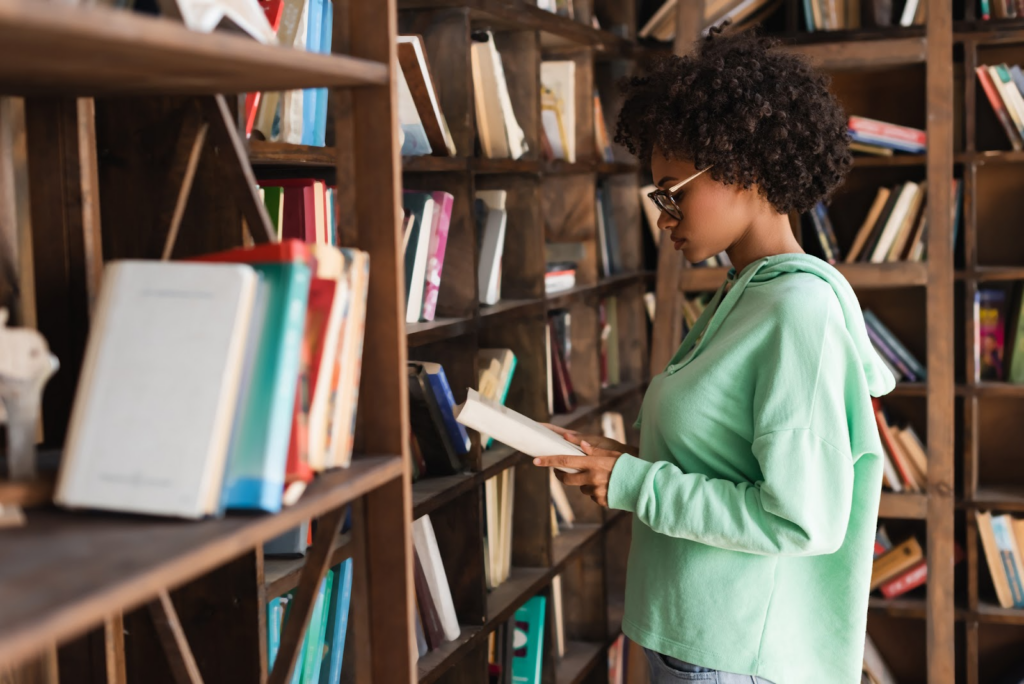 To be clear, you won't be stuck in a dishwashing or floor-mopping job to get free college. At one of the 3,400 postsecondary institutions that have FWS funding, you could find meaningful jobs in elementary schools, groundskeeping, or even the library. 📚
Whether it's tutoring, research assistantship, teaching assistance, residential advising, library assistance, computer lab support, fitness center assistance, food service, clerical work, or event planning, there's a ton of friendly work-study jobs that match your credentials! 
READ MORE: The Pros and Cons of Participating in a Federal Work-Study Job
5. Serve in the Military
Serving your country can help make your higher education dreams a reality. In fact, each military branch provides its own Military Tuition Assistance program. 
Sometimes, this can cover the entire cost of your college education — up to $4,500 per year. 🪖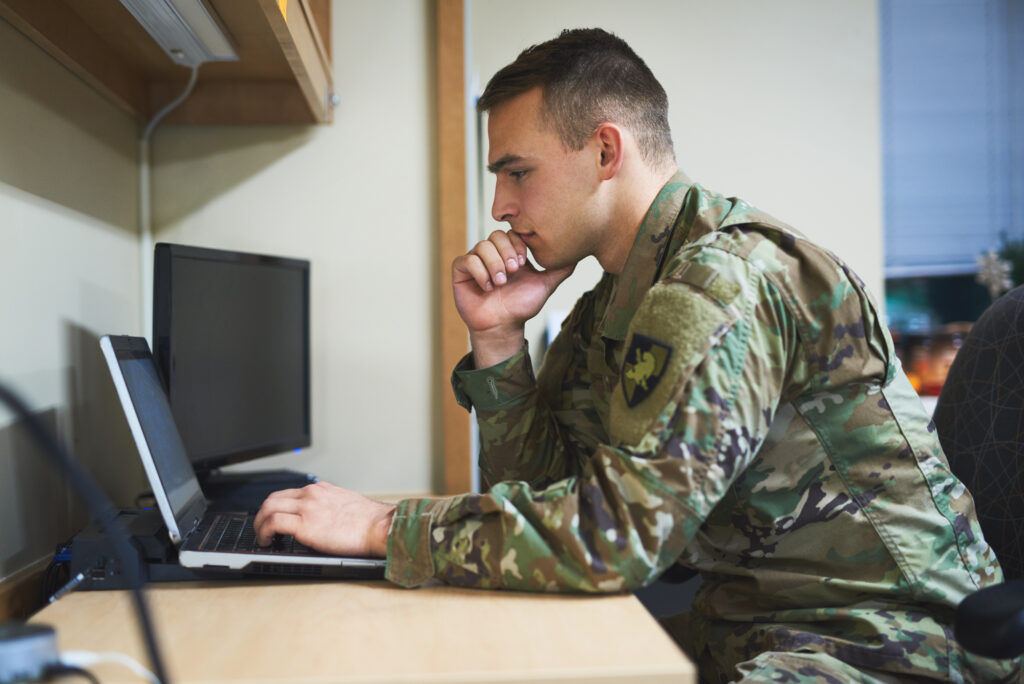 But the real gem is the GI Bill, which covers tuition, fees, textbooks, and other supplies for up to 36 months for service members and veterans at public colleges and universities. 
Additionally, military personnel and veterans qualify for specific scholarships and loan repayment plans. 🫡
TIP: Check your eligibility for college scholarships under the GI Bill if you are a dependent of a veteran or active service person. Based on your parent's or guardian's service, it is possible to be eligible for educational benefits.
6. Select an In-Demand Career
Getting a college degree for free is a lofty goal, but it's not impossible if you are pursuing an in-demand profession like teaching or nursing. 🧑‍⚕️ 
Some colleges or organizations provide financial incentives (including tuition assistance programs, loan forgiveness, and even scholarships) if you're enrolled in in certain fields.
For example, the TEACH Grant program provides up to $4,000 per year in tuition assistance to students who are pursuing a career in teaching in marginalized areas — offering a pathway on how to go to college for free. 🆓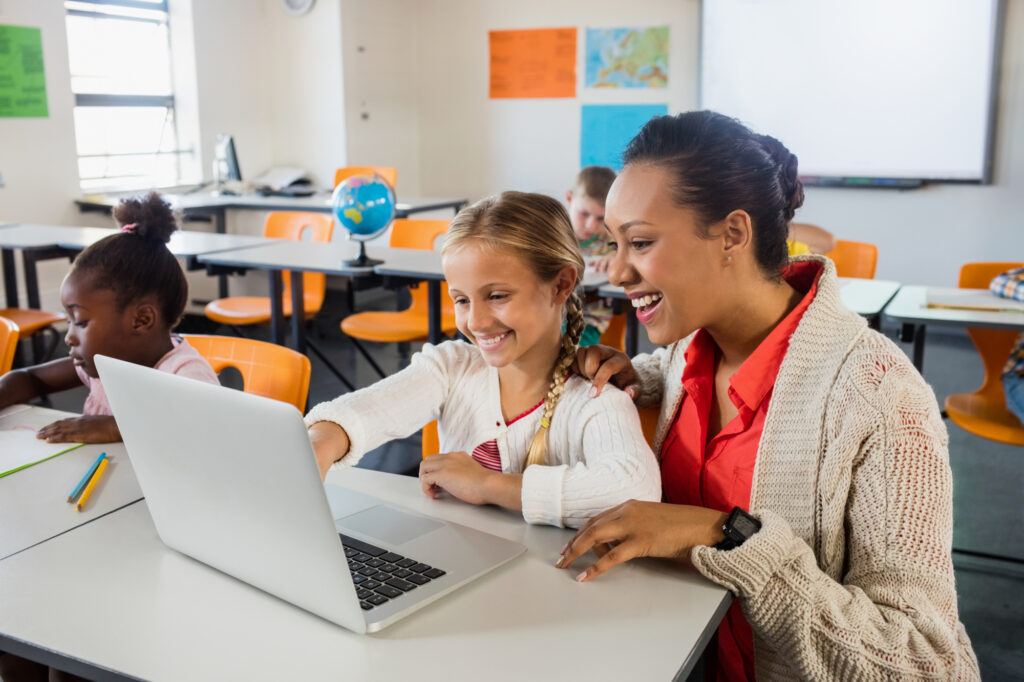 The Nurse Corps Scholarship Program also grants full tuition and a monthly stipend to nursing students who commit to working in an underserved area after graduation.
In-demand careers not only offer an opportunity to get your education paid for, but you'll also have a high chance of finding employment in your field after graduation. 🎓
7. Seek out Tuition Waivers
How awesome would it be to stop worrying how to go to college for free? Well, guess what? You might be able to do just that with tuition waivers! 
Tuition waivers are a type of financial aid that covers the cost of your tuition for various reasons — maybe you have a stellar academic record, or you come from a low-income family, or you served in the military. 🪖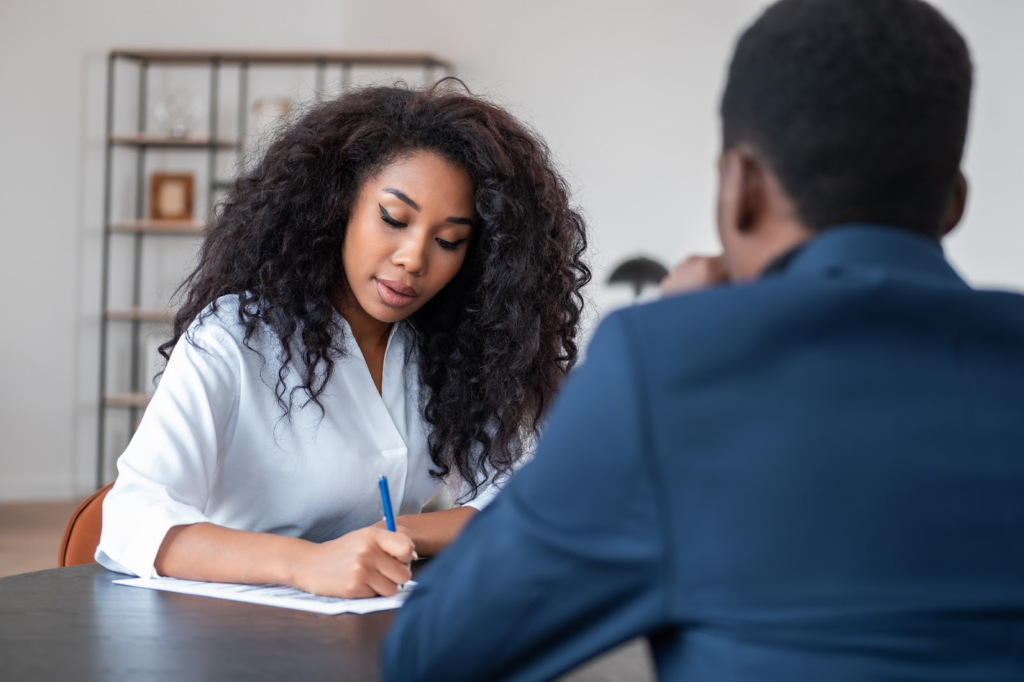 Some states also offer tuition waivers to specific groups of students, such as veterans, foster care youth, and Native Americans. Private groups, such as NGOs, businesses, and foundations, also offer them to those who match their particular criteria. 📋
Not sure where to begin? Simply ask your college advisor for suggestions or look for these opportunities online. 
However, tuition waivers are extremely limited and highly competitive. Give yourself the best chance by applying early and submitting a rock solid application. 🗓️
8. Choose a No-Loan College
Imagine graduating from college without the burden of student loans. Sounds too good to be true? Well, there are actually no-loan schools out there that can make this a reality. 😍 
Instead of taking out loans, you can qualify for free tuition through scholarships, on-campus jobs, or even your family's income. The increasing student loan debt crisis in the US has led to more colleges and universities adopting no-loan policies. 🆓
Columbia University, for example, offers free tuition to students from households earning less than $60,000 per year through their need-based aid program.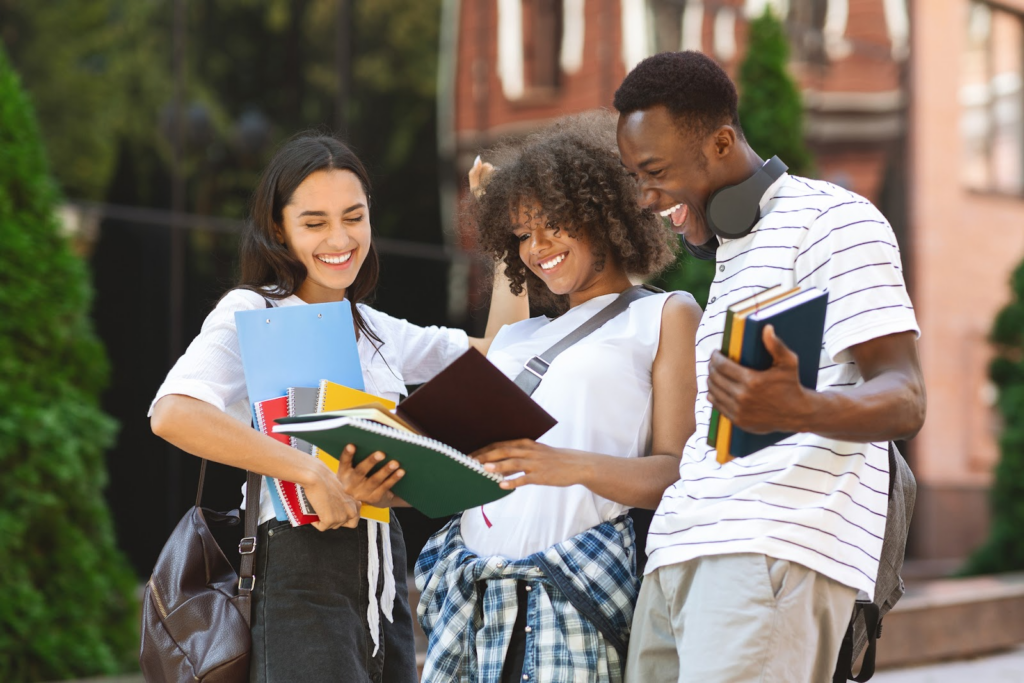 While you still need to cover your living expenses and other costs, attending a no-loan college could save you tens of thousands of dollars in tuition fees. ✅
Of course, with the prospect of free education comes high competition for admission. But if you can make it in, choosing to attend a no-loan school is a surefire way to graduate without debt weighing you down.
READ MORE: 11 Things to Know About Student Loans Before Going into Debt
9. Consider Applying for Apprentice Programs
Apprenticeships provide a hands-on learning experience and are offered in all industries, including automotive, hospitality, and healthcare. These programs not only provide excellent practical experience, but they may also lead to financially rewarding job opportunities. 💲
Many of these programs are paired with local community colleges and trade schools and are designed to help you earn while you learn. So, while you're hunting for the right college or trade school, this is something to keep in mind. 🧑‍🔧
For example, you could land one of the following high-paying jobs through an apprenticeship: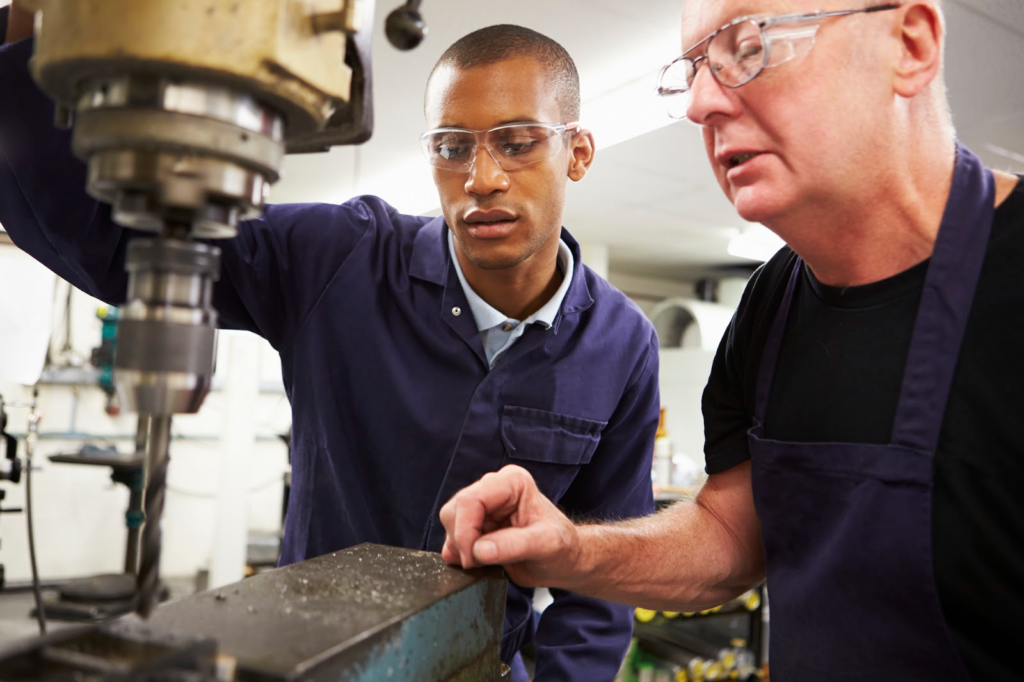 How to Lower Your College Expenses
Don't let additional expenses like room and board, textbooks, and transportation drain your college savings. 
If you could lower or eliminate just one or two of these costs, you'll drastically cut down your college expenses and graduate with a brighter financial future. 📋 
Here are some steps you can take:
Weigh Up Public vs Private College
Your choice to attend either a public or private college can have a significant impact on your budget. If you're wondering which is the right choice for you, consider the differences between the two: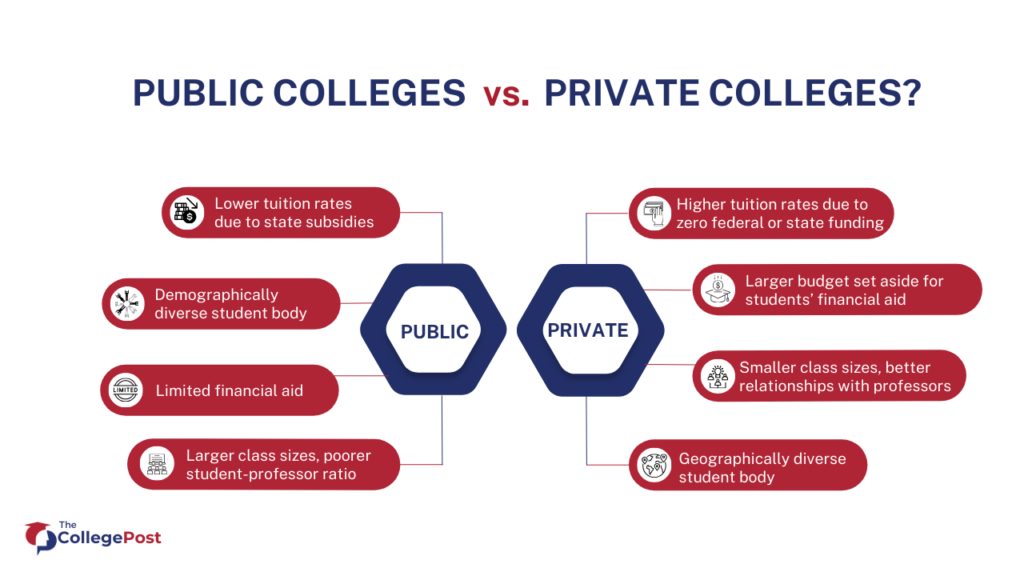 While there is no correct answer to which is better, the trick is to decide which factors are more appealing to you and select a college accordingly. 🤔
READ MORE: Public vs Private College: Which Is Right for You? 
Choose to Study Close to Home
Do you ever feel the need to get out of your hometown and explore new places? Going to college in a different state might be a great way to scratch that itch! But have you considered the extra costs of studying out of state? 🗺️
Out-of-state tuition fees are significantly higher than those for in-state students, not to mention the additional expenses for room and board. Plus, attending a college close to home can help you save money on tuition by paying in-state rates and living expenses.
You can also consider commuting by bike or public transportation instead of having a car and use the extra money for other college expenses, like textbooks or extracurricular activities. 🚴
Even if you live locally in a separate apartment (because having your own space is important), you can still come back home with a pile of dirty laundry every week. And let's be honest, home-cooked meals win out over dorm cooking every time! 🍲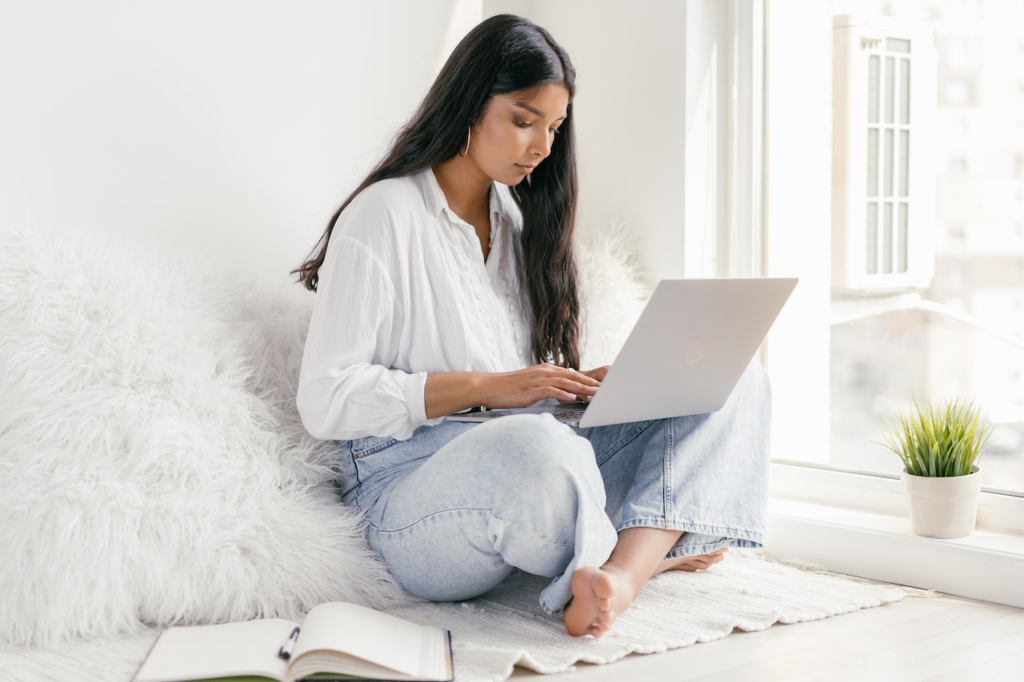 Earn College Credits With High School AP Classes
Did you know that taking AP classes in high school can earn you college credits? That means less time and money spent in college! 🏫
It's also a chance to dive deep into subjects you love (from chemistry to history). And you don't have to pay the regular sticker price of these college classes, just a small fee to take the exam in May. 
Some schools offer programs where you can take classes at your local community college for both high school and college credit. They can go by different names depending on where you live, like Early College or Running Start. 🎓
Check if your school has an early college initiative — it's a great way to prepare for college without breaking the bank!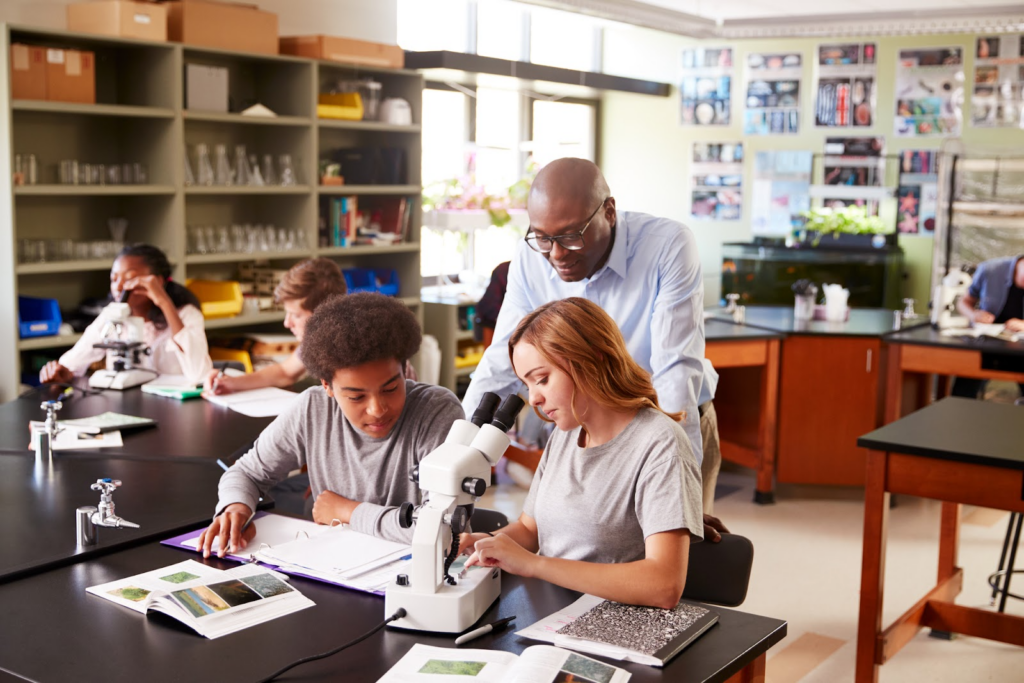 Speed Up Your Education With Summer Classes
Attending long lectures and studying for exams might not be your idea of a perfect summer, but taking classes between semesters can help you get ahead on your credits. ☀️
Unlike regular classes where you're stuck on campus, summer classes may also be available at other campuses, community colleges, and even online. They are also shorter than regular semesters, typically lasting four to six weeks. 
Working through the summer means completing your degree faster, potentially saving you thousands of dollars in housing costs, tuition-related fees, and other college-life expenses. 💵
READ MORE: Sweet Discounts for College Students You Might Not Know About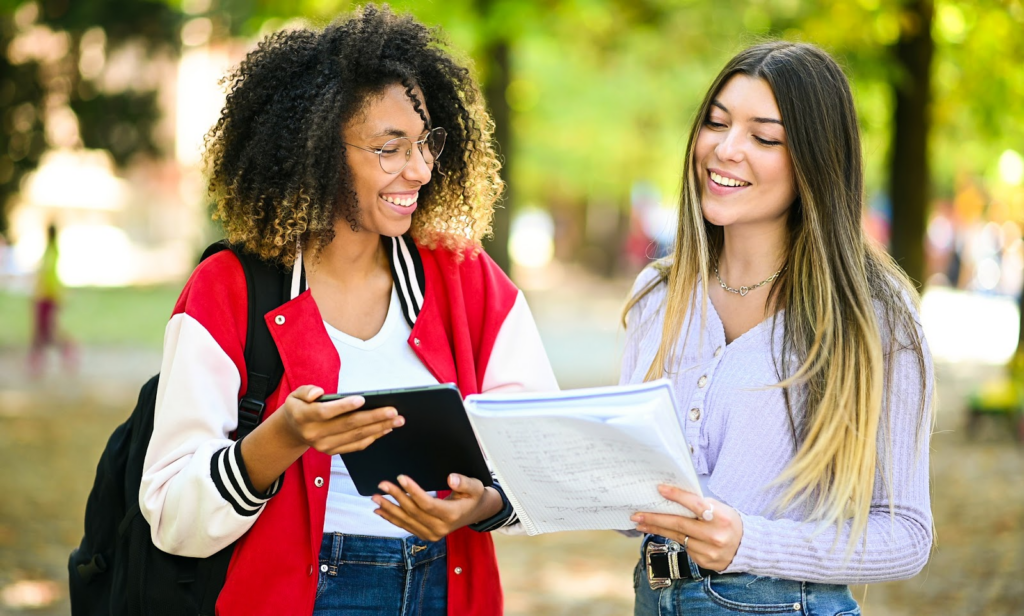 ---
Don't waste your time wondering how to get free college, only to be intimidated by the potential cost — everyone deserves a shot at higher education regardless of their financial situation. 📚
Even if you don't have a dime to your name, these surefire, cost-effective ways will help you earn an inexpensive (if not free!) college degree.👌
How to Go to College for Free (Or Ultra-Cheap!): 9 Effective Ways: Frequently Asked Questions
How can I go to college if I have no money?
There are various ways to pursue college despite financial challenges. Seeking scholarships and grants is advisable, as they are widely available through high schools, colleges, community organizations, and online platforms. 
Participating in work-study programs or finding part-time work might help pay for tuition and other expenses. 
You can also opt for community colleges that provide low-cost education and transfer opportunities to four-year universities. Aside from that, another alternative is to borrow responsibly through student loans.
Is college free in any US state?
Unfortunately, there is no state in the US that offers completely free college education for all students, but some states have taken measures to lower tuition costs for their residents.
New York has the Excelsior Scholarship, which provides free tuition to eligible students attending public colleges and universities. Additionally, states like Tennessee and Oregon offer free community college tuition to their residents. 
Keep in mind that the eligibility criteria can vary depending on the program and state, so it's best to do some research to find out what options are available to you.
Are there any free colleges in the US?
There are currently no entirely free tuition-free universities in the United States, but some offer full-tuition scholarships and others offer financial assistance schemes that pay the entire cost of attendance. 
Cooper Union in New York City, for instance, grants full-tuition scholarships to eligible undergraduate students, whereas Berea College in Kentucky and Deep Springs College in California provide significant financial aid packages. 
However, these schools are highly competitive and have strict eligibility requirements. 
Will free tuition cover all my college expenses?
While some college's financial assistance programs may cover tuition and fees, students may still be required to pay for room and board, textbooks, and supplies out of their own pockets. 
Some programs, on the other hand, provide more comprehensive financial aid packages that cover additional expenses such as room and board. Keep in mind that these programs are extremely popular and have tight eligibility qualifications.
Is free college actually free?
"Free college" typically means tuition fees are eliminated or reduced, but students may still have to pay for other expenses like textbooks, accommodation, and transportation. 
Additionally, even if the government or other sources cover tuition costs, there may be hidden fees and taxes involved. Before enrolling, it's crucial to read the fine print and understand the full picture of what "free college" entails.
Will President Biden make college free?
President Biden has proposed a $500 million contribution towards free community college in his fiscal year 2024 budget plan blueprint. 
This proposal is part of a larger plan to invest around $90 billion over the next 10 years to guarantee that community college education remains affordable for everyone.
It's worth noting that this proposal has to go through the legislative process before it can be put into effect.