Are you thinking about leaving your desk job or skilled trade for a stethoscope but worried about starting medical school after 30 years old? 🩺
There's no need to sweat it. The Association of American Medical Colleges (AAMC) said that nearly six percent of people enrolling in medical school are aged 28 or older since there's no age limit.
But before diving into this long-term and pricey adventure, check out the insights below to help you decide if going to medical school after 30 is the right move. 😉
READ MORE: Grants to Go Back to College: Financing for the Nontraditional Student
Why Start Medical School After 30?
The AAMC stated that the average age of first-year medical school applicants is between 23 to 24 years old, but don't let that number stop you — starting med school at 30 or at an older age has its own advantages. 
First, you've already got plenty of life experience under your belt. Maturity and emotional intelligence will help you manage the heavy academic workload and interactions with different patients later on. ✅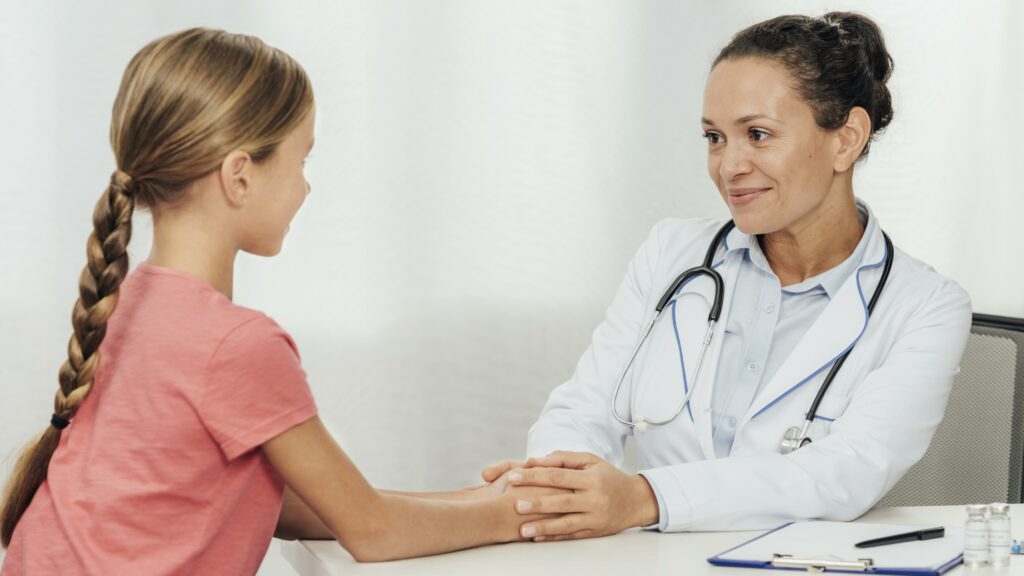 Plus, you're more likely to be financially stable, which definitely comes in handy with pricey medical school bills. 💰 On the flip side, the demands of this commitment to med school can jumble your usual routine and put a strain on your work or family life.
READ MORE: 10 Best Gamification Productivity Apps for College Students
But if the idea of being a doctor sets off a dopamine rush, don't let anything hold you back. Take a page from the book of these three inspiring people who attended medical school after 30 years old. 👇
From Engineer to Medical Student at 37
Society is filled with different highly-respected professionals who aim to serve. For example, you can be a doctor or an engineer, but Dr. Luis Alberto Espina shows how you can be both. 😲
The now-Dr. Espina chose to complete an engineering degree over pursuing the medical track for financial practicality. But, he can't forget the words his mother said about him to a family friend: "…the day he realizes he has a doctor in his heart, he'll be happy." ❤️‍🩹
His mother was right. The dream to become a doctor did not die and eventually resurfaced after completing his postgraduate studies in biomedical engineering. 
Dr. Espina was preparing to get married around the same time as applying to med school. Despite the scary costs, he recalls his greatest surprise was the never-ending learning opportunities. "There is no 'oh, I graduated and it's over,' it's every day of your life," he said. 🤓
READ MORE: Smart Eating: 14 Best Study Snacks to Power Your Brain
"You would have to kill me to quit. They were gonna take a graduate or a cadaver out of that school,"
He was faced with constant fatigue deep into his studies which led him to "smoking like a chimney" out of stress, but quitting medical school was not an option. "You would have to kill me to quit. They were gonna take a graduate or a cadaver out of that school," he asserted in the 2019 interview.
Dr. Espina's many years of work experience brought a broader perspective of life's ups and downs. This background sharpened his ability to connect with people, especially his patients. 🫂
But he certainly doesn't recommend going to med school at 30 solely for the money. "If you're doing this because you wanna drive a Maserati and you wanna have nice clothes…I think you would be better served doing something else," he continued. 
But even with a strong commitment to his new career, Dr. Espina acknowledged that med school after 30 comes with high opportunity costs: "You are putting your family through a lot of sacrifices. You are putting yourself through a lot of sacrifices." 💸 
READ MORE: 11 Things to Know About Student Loans Before Going Into Debt
After graduating from UMDNJ-New Jersey Medical School in 2013, Dr. Espina is now a proud physician of family medicine in New York and New Jersey. His sense of purpose when caring for patients kept him going through tough times. 👏 
"To have the privilege of walking that mile with that patient is something kind of heady and kind of big," Dr. Espina explained. 
At 49, This Reverend Entered Medical School to Save Lives
Trigger warning: This section contains content about suicide. 
Observing the patients coming in and out of her psychiatrist grandfather's office sparked the now-Dr. Suzanne Watson's interest in mental health.
In fact, she started medical school but dropped out to prioritize caring for her growing family and eventually served in the church as an Episcopal pastor. ⛪
The desire to become a physician never left and was reignited by a family tragedy: her husband's death by suicide due to mental illness. 😞 
"My husband's memory was so big and the loss so great that it felt like we were still a family of six, even though my husband was no longer with us," the mother of four recalls during a 2019 interview with Psychiatric News. 
She took the leap of going to med school at nearly 50 years old, with her son encouraging her to take the plunge after years of entertaining the idea. 
Despite being considered "settled" in life, Dr. Watson still needed financial support to cover the high costs of attending medical school. So, she took out loans via FAFSA and received a scholarship for students serving in Christian medical missions. 💵
Going to med school with classmates around the same age as her children initially made her classmates mistake her for their professor. However, they have since been supportive of her pursuing her dreams regardless of her age.
READ MORE: How to Pay for College: 10 Surefire Strategies
"My husband's memory was so big and the loss so great that it felt like we were still a family of six, even though my husband was no longer with us,"
Dr. Watson is now a licensed psychiatrist in Del Mar, California after graduating from the Wake Forest School of Medicine in Winston-Salem, North Carolina in 2017. 🎉
"I want to work with people in the aftermath of terrible, life-altering events and help them develop the tools to move forward," she declared. From ministry to psychiatry, serving people is at the heart of Dr. Watson's life's purpose. 
READ MORE: 15 Most Expensive College Majors (And If They're Worth It)
From Fixing Cars to Fixing People After Turning 40
Who would've thought that seeing Denzel Washington as a doctor in the 1980s TV drama St. Elsewhere would inspire an African-American kid from East Cleveland to start med school at 30? 📺
The now-Dr. Carl Allamby first worked as a car mechanic in an auto repair shop he owned due to the lack of good-paying job opportunities in his city. 
At age 34, he decided it was time to expand his shop and get a bachelor's degree in business management. 🧑‍💼
What pushed him to make such a life-changing decision? A required biology class reminded Allamby of the tv show and his long-forgotten dream to become a doctor.⚕️Instead of the initial plan to improve his business, he ended up selling it to pay for med school.
"I'm a business major, what do I even care about biology? But I went to class and in the first hour of being there, I knew what I wanted to do with the rest of my life," he said in his 2019 interview with CBS Evening News. 
But the process was not easy. Being a med student in his 40s made him self-conscious, plus there were a lot of sacrifices to be made. "I knew it was going to take six years of medical studies where I couldn't work," Dr. Allamby said as he recalled how he and his wife raised four kids from her salary alone. 
In addition, a two-hour commute to and from med school (on top of his family duties) made it difficult to find the time to study. Despite the high stakes, he buckled down, aced his classes, and even served as a student representative in his school. 👏
Dr. Allamby's work background prepared him for med school in many ways, such as a sharpened work ethic and a realization of the similarity between repairing cars and taking care of people. 
Both mechanics and doctors are entrusted with people's lives, and they both practice the process of asking a person what's wrong before performing a diagnosis. ✅ 
READ MORE: 12 Best Study Tools Medical Students Need to Stitch up That A!
"I'm a business major, what do I even care about biology? But I went to class and in the first hour of being there, I knew what I wanted to do with the rest of my life,"
In 2019, Dr. Allamby graduated from Northeast Ohio Medical University at the age of 47 and specialized in emergency medicine. Finally, he became an attending physician at the Cleveland Clinic Hillcrest Hospital at age 51. 🩺
"It seems like I was the only one who thought my age was a factor. Everyone has really embraced my age, and what I guess they think of as my wisdom," he commented in a video that featured his story. 
What Are the Steps to Becoming a Doctor? 
If these three inspiring stories have lit a fire inside of you, learn what to expect when applying for med school after 30 and get familiar with the road to getting that MD. 
TIP: There's no doubt that the medical school application process is costly. Thankfully, you can take your admission test, submit your applications, and complete other requirements with AAMC's Fee Assistance Program.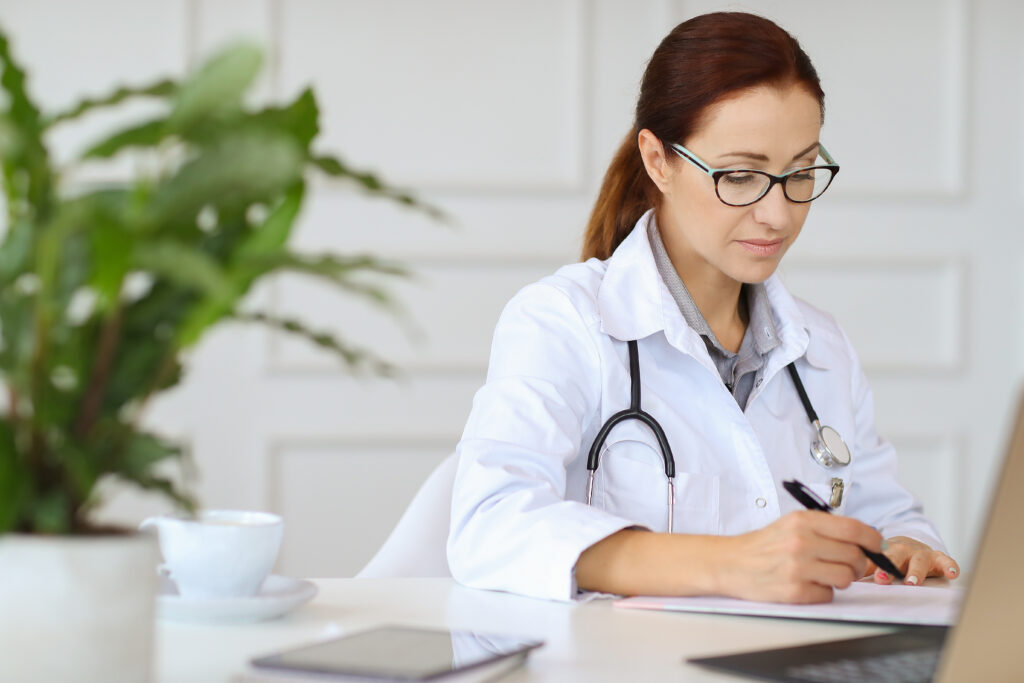 1. Complete an undergraduate degree 🎓
You can take any college major to qualify for medical school, but you must complete the minimum pre-med courses for least one year: Biology, Chemistry, Physics, and Math. 🧑‍⚕️
Beyond basic science courses, some medical schools may also require courses in English to check your reading and writing comprehension level. Biochemistry, psychology, and sociology may also be additional prerequisites depending on the school. 📃
Some medical schools may have an expiry date for prerequisites to be considered eligible, so confirm that with your target schools before applying. 
2. Take the Medical College Admission Test (MCAT) 📜
The MCAT is a standardized, multiple-choice exam that determines whether your current skills and knowledge are fit for the challenges of medical school. 💪
You need to block out your schedule or even attend reviewing centers to prepare for the MCAT as the test can take seven and a half hours to complete. It's divided into four topics: 
Biological and Biochemical Foundations of Living Systems
Chemical and Physical Foundations of Biological Systems
Psychological, Social, and Biological Foundations of Behavior
Critical Analysis and Reasoning Skills
READ MORE: 9 Best Note-Taking Methods for College Students
While there is no passing or failing MCAT score, it's good to aim for at least 510 or higher with a minimum score of 127 per section to boost your chances of getting accepted into a good med school.
TIP: Take the MCAT as early as possible within the calendar year. This will help you submit your requirements to the American Medical College Application Service (AMCAS) by early May.
3. Submit a primary application to AMCAS 🏥
You only need to submit one main application to AMCAS, which will verify your information and forward it to your chosen medical schools. 👍
You need to prepare the following for your application: 
Undergraduate and postgraduate transcripts (if applicable)
MCAT score
Personal statement
Letters of recommendation
Details about your academic, extracurricular, clinical, or research involvements
TIP: Not all medical schools require applicants to have healthcare experience, but it gives you a competitive edge. Volunteer work in clinical settings is a great choice for non-healthcare professionals to prove their competence. Make sure this shines in your personal statement along with relevant life experiences. 👍
4. Submit a secondary application and attend a medical school interview 🗣️
After your primary application is verified and sent to your desired medical schools, expect a school representative to directly contact you and request a secondary application with a fee. 📁
This new application contains school-specific requirements to get to know you better, so be prepared for essay questions. 
Completing and submitting this early can earn you a ticket for a medical school interview, which is another way for a medical school to see if you're the right fit. Practice your answers to potential interview questions by yourself or with someone you trust. 👍
What to Expect in Medical School and Beyond 🩺
The typical duration for med school is four years of full-time studying. Your first two years are packed with classroom-based instruction and laboratory work with lessons like anatomy or pathology. 🫀
Your third and fourth years in med school are when you apply your lessons during clinical rotations at your school's affiliate facilities. Expect to be talking to patients or assisting resident doctors to help you choose your specialization later on. 🏥
After those four years, you're now set to apply to residency programs via the National Resident Matching Program (known as "The Match"). Your residency usually lasts three to seven years, but it will depend on your specialization. 
| | |
| --- | --- |
| Medical Specialization  | Average Residency Length  |
| Anesthesiology | 4 years |
| Dermatology | 3 years |
| Emergency medicine | 3 to 4 years |
| Family medicine | 3 years |
| General Surgery | 5 years |
| Internal medicine | 3 years |
| Neurology | 3 years |
| Neurosurgery | 7 years |
| Obstetrics and Gynecology | 4 years |
| Ophthalmology | 3 years |
| Orthopedic Surgery | 5 years |
| Otolaryngology (ENT) | 5 years |
| Pathology | 4 years |
| Pediatrics | 3 years |
| Plastic surgery | 6 years |
| Psychiatry | 4 years |
| Radiation Oncology | 4 years |
| Urology | 5 years |
Once your medical education is done, prepare for the finish line by obtaining your state license to practice and your board certification. 
Get your license (since you are legally required to obtain it before diagnosing and treating patients) by submitting your resume, licensure requirements that vary per state, and proof that you passed the USMLE. 📄
Note: Doctors must renew their medical license every one to two years (depending on the state) to continue their practice.
After having your license, you can voluntarily get a board certification that certifies your competency in a certain specialty. The requirements are another cost, which usually consists of a board exam and other specialty-based requirements. 
Preparing your med school application all the way to obtaining your license and certification is indeed a lengthy and costly process, but it's a noble journey to save lives. 👏
---
Before answering that call of going to med school at 30 or older, make sure you have enough finances to cover the expenses, a strong support system, and a steely determination. 
Go strong and steady, and before you know it, you'll be officially licensed to heal no matter what age you are. All the best, future doctor! 🫡
Medical School After 30: Frequently Asked Questions
Is 30 too old to become a doctor?
No, there is no age limit in deciding to pursue medicine. Medical schools accept applicants who are in their twenties or fifties, as long as they complied with the med school requirements, such as a bachelor's degree with the required prerequisites, taking the MCAT, and submitting their application to the AMCAS. 
What are the benefits of starting medical school at 30?
The benefits typically involve having valuable life experiences that help with the challenges of being a medical student and physician.
Plus, starting med school at an older age means you're more likely to be financially stable enough to cover the high costs of attending medical school. 
How soon can a medical student become a doctor?
The shortest time to become a doctor is eleven years. This will include four years of undergraduate studies, four years of medical school, and three years of residency (if you choose the shortest specialization programs). Otherwise, it can take you up to 15 years if your specialization takes long, such as neurosurgery. 
How do you qualify for medical school in the US?
You must complete a bachelor's degree containing med school prerequisite courses, have an MCAT score of 510 or higher, submit your complete applications, and impress in medical school interviews. 
What is the average age for attending medical school? 
Students typically start medical school at age 23 or 24 years old, which is right after they graduate with an undergraduate degree.
What are the steps to becoming a doctor in the USA?
1. Complete any undergraduate degree with pre-med prerequisites
2. Take the Medical College Admission Test (MCAT)
3. Submit one primary application to the American Medical College Application Service (AMCAS) 
4. Submit a secondary application to specific medical schools and attend their interviews
5. Complete four years of medical school and pass the first two parts of the United States Medical Licensing Examination (USMLE)
6. Finish your residency which includes completing the last part of the USMLE after the first year 
7. Obtain a state license
8. Get a board certification