The media is full of myths about college in the US. Love watching reruns of Pitch Perfect and 22 Jump Street? 😁 While these movies are fun to watch, there are a lot of stereotypes about life in US universities.
Check out our list of the top 12 myths about college in the US to truly understand what college life is really like (and get a head start on your academic and social goals). 
Myth 1: You Need to Be Rich to Attend College in the US 🤑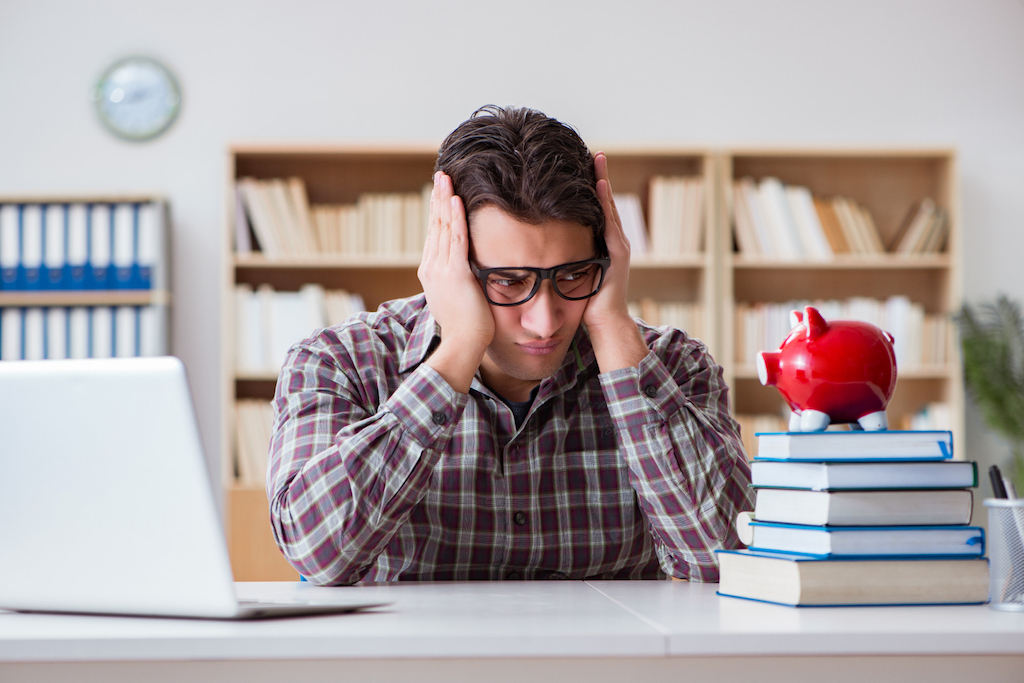 Fact: college is an expensive investment, and while spending thousands of dollars on tuition may seem impossible to some, the good news is that you don't need to be rich to attend college in America. 
If you're a US resident, you can fill out the FAFSA to receive federal funding, apply for scholarships and grants, or check out the financial aid programs in your state. 
You can also take out a student loan or pursue a work-study arrangement to help you offset some of your college costs.
Non-US residents — including undocumented students planning for college — are ineligible for federal financial aid, but that's no reason to be discouraged with so many other sources of funding out there. 
In addition to need-blind schools that do not consider an applicant's financial situation (and offer up to 100 percent in financial aid), hundreds of US colleges and universities provide need-based or merit-based scholarships to international students.
Myth 2: The Road to a Student Visa Is Long and Paved With Difficulties 😪
Fact: getting your student visa takes time, but the application process is surprisingly easy.
In fact, more than a million international students studied at US universities in 2019-20.
Want to join the bandwagon? Here's how you can.
Once you have been accepted into a college, the institution will send you an I-20 form — a legal document proving that you are enrolled in a program of study in the country. This form is the document you need to apply for your F and M student visas.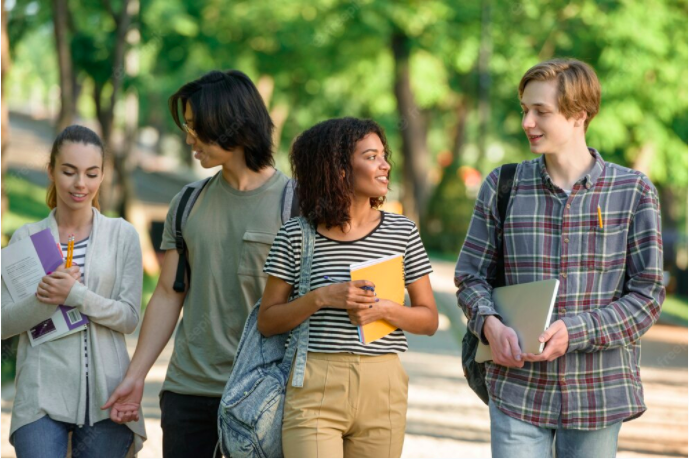 🤔 What are F and M visas? For the uninitiated, F and M are the two primary non-immigrant visa options available to international students. 
The F visa (also known as the academic student visa) is issued to students enrolled in a traditional learning program from an accredited university. For instance, a student who is accepted into a four-year program will receive this visa.
The M visa (or the vocational student visa) is available to those who wish to go into non-academic learning programs for a shorter duration. Students pursuing short-term diploma courses are issued this visa.
Students on both F and M visas are expected to return home at the end of their program.
Once you've applied for a visa, the next step is to schedule your visa interview at a US consulate, where an official will verify that you intend to accept the offer and attend the college. 
As an international student, you should be able to articulate how the academic program fits your career plans so the immigration officer is convinced you are here to study. 
After your interview, you'll typically need to allow between five to six weeks for the US to process your visa. 
💡 Tip: Do not delay the visa application process once you receive the I-20 form. The US embassy can take up to two months to get back with an appointment date after submitting your application, so leave plenty of time so you don't miss the start of your program.
Myth 3: All American College Students Do Is Party 🎈
Fact: sorry to break it to you, but academic life in the US isn't all about Greek life parties or spring break trips to the beach — that's a myth about college. Believe it or not, students actually spend a lot of their time studying, including working late into the night! 😅
Far from being a four-year ticket to parties, US universities are highly competitive environments requiring students to be incredibly focused on their education.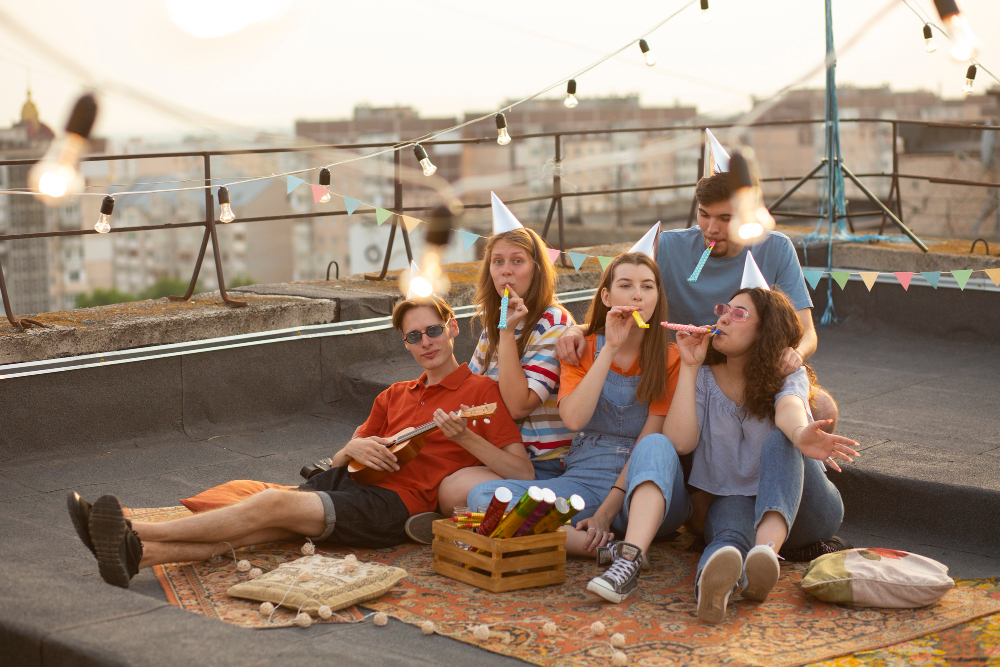 In fact, a 2015 survey revealed that more than 40 percent of American students do not party at all!
The reason? Homework, papers, assignments, and the most dreadful of all: finals week. You'll learn pretty quickly that piles of schoolwork can see partying fall to the bottom of your priorities.
That said, if having a fun time in college is number one on your priority list, there are plenty of party schools that you could apply for. Just remember that it takes a lot of discipline to regulate yourself in these environments if you want to graduate in time!
Myth 4: Public Universities Are Cheaper Than Private Liberal Arts Schools 💰
Fact: if you're only looking at sticker price, you'll find state schools are far more affordable than public universities. However, many other factors determine which option is the most pocket-friendly choice.
First, if you're not an in-state student, the cost of attending a public school can increase three-fold. The only way to escape this is to look for public schools that offer in-state rates to talented students or those with low out-of-state sticker prices.
Let's not forget that many private schools have huge endowments built on alumni donations, gifts, and investments that may allow them to offer far more substantial financial aid packages than public institutions.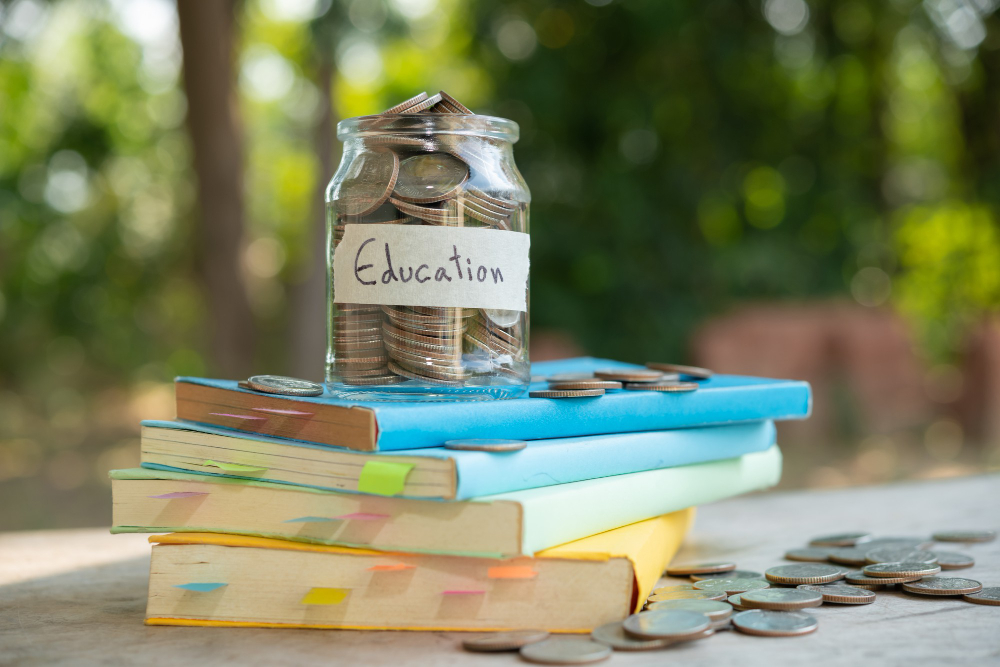 Finally, it may also be worthwhile to look at graduate outcomes while comparing the two types of institutions. 
A College Board survey found that while private school alumni borrowed just $4,600 more than their public school counterparts, their average starting annual salary was $4,000 higher than public school students. 
Weigh your options carefully to determine whether you're willing to swap a potentially higher-paying job in the future for slightly lower college costs today. 💰
READ MORE: Public vs. Private College: Which One Is Right for You?
Myth 5: You Need Excellent Grades to Qualify for a US University 💯
Fact: a 4.0 GPA looks good on your college application but do you know what's better? A stellar essay, a glowing letter of recommendation, and an impressive resume. 
College admissions committees realize that grades are not always the best measure of a student's capability. Admissions officers want to learn about who you are as a person, including your background, goals, achievements, and struggles through the other parts of your application.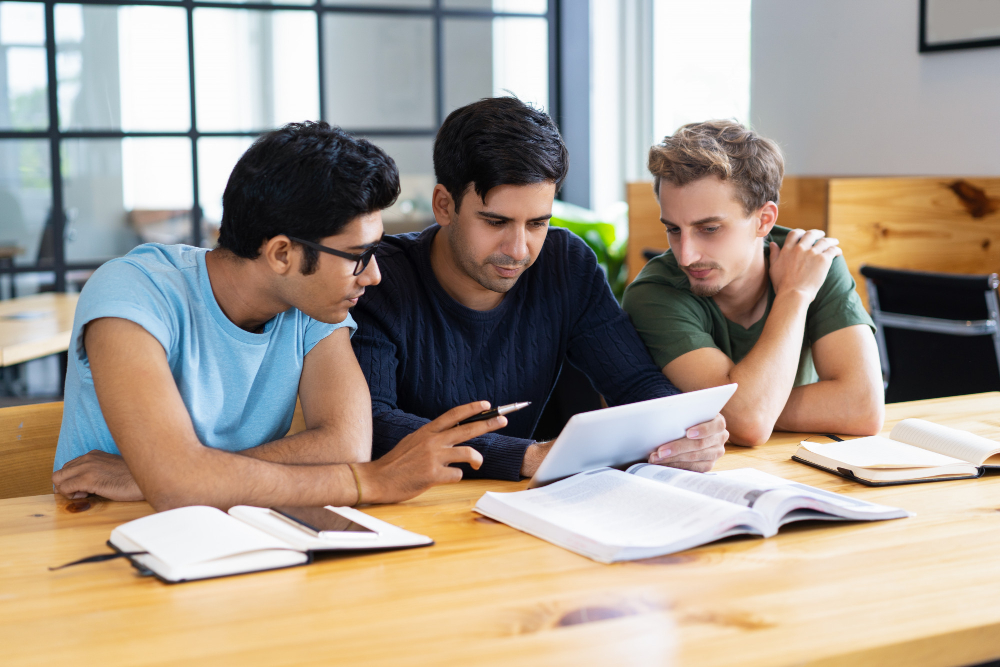 Take advantage of every opportunity you have during the admissions process to explain why you are a good fit for the college. 💪
Failed a class? No problem. You can explain your poor performance in your college essay and show your academic potential with good standardized test scores and a recommendation from a teacher. 
Myth 6: International Students Are Not Welcome at US Universities 🗺
Fact: studying in a foreign country can seem scary, but the US is well-known for its multicultural environment, especially at its colleges.  
Even if you have a bit of a culture shock initially, you'll find adapting to American life pretty easy. 😁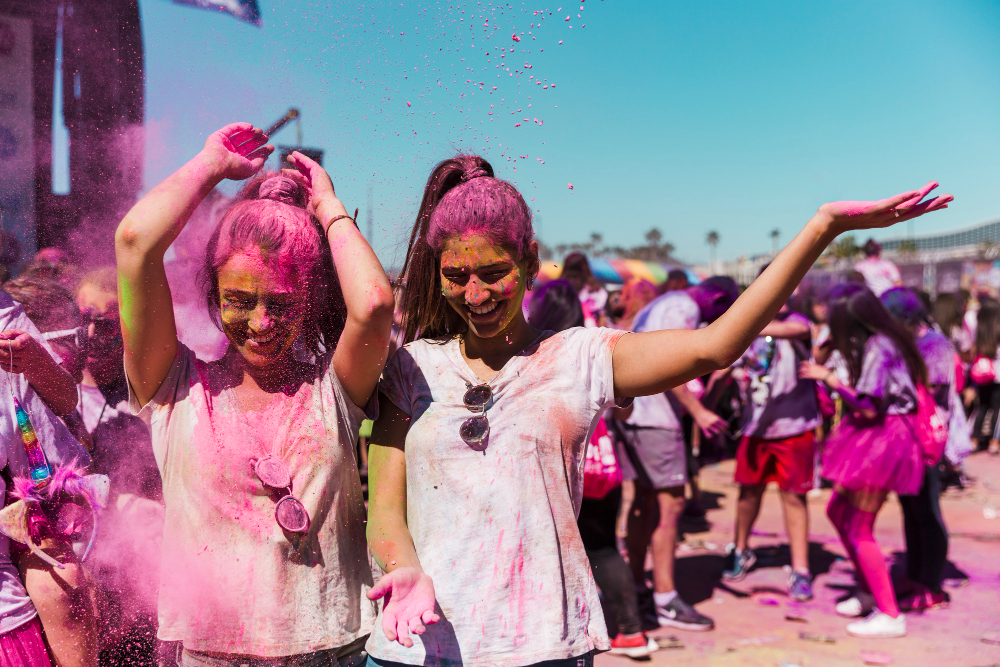 US universities are big supporters of diversity and organize various social and cultural activities to help international students feel at home. You'll hear schools celebrating everything from Ramadan to Diwali, Cinco de Mayo, and Lunar Year.
You can also enjoy Women's Day festivities, Pride marches, and community dinners on Kwanzaa.
Plus, many college towns have unique little neighborhoods that will remind you of home, whether you're from France, Greece, South Korea, or India. This college myth? Busted. 💥
Myth 7: Ivy League Schools Have Better Courses and More Talented Faculty 🏫
Fact: an Ivy League school may not always be the best choice for every major.
There's every possibility that an in-state or private university has a better academic program in your study area than the Ivy League school you're eyeing.
Naturally, the eight Ivy League schools have become associated with excellent academic programs, a strong alumni network, and higher starting salaries.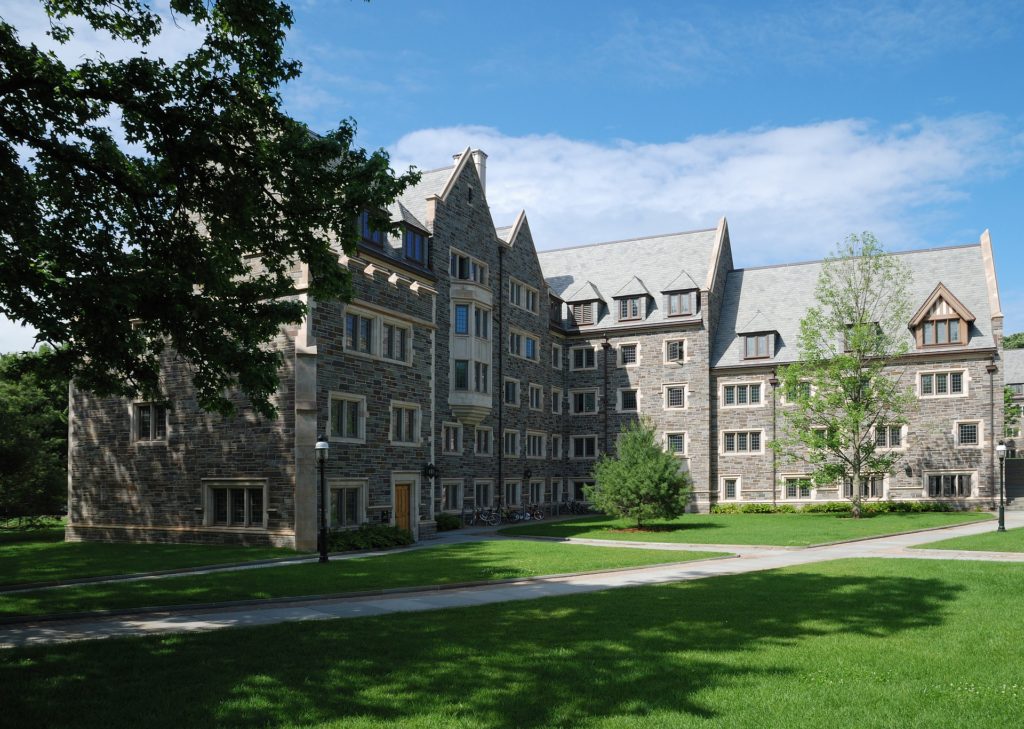 However, it is also worthwhile to consider that admissions to the Ivies are ultra-competitive (with 85 percent of applications receiving a rejection letter)! 😔
Further, the extremely high costs of attending these elite schools can push students into debt, implying that while you may earn more after graduation than your non-Ivy counterparts, you'll also spend more on paying back your student loans.
It is necessary to explore all your options to find the right college fit. With so many quality education options, it can be useful to focus on whether an Ivy League school checks off all your academic requirements or if you should side with an in-state university.
Myth 8: The Best Colleges Are Located on the East Coast 🌴
Fact: while the East Coast — which has a strong history of European colonization — is older and more established, the West Coast still has its fair share of top-notch colleges and universities. 
For top-notch academic programs, check out Stanford, California Tech, Duke, or the University of California — all of which are located on the West Coast. 
Compared to the east with older institutions, the West Coast has relatively newer schools with larger campuses that will make you say 'dayummm.' 🤩 
Want more reasons to shift to the west? Many of these universities are located close to beaches. The University of California Santa Barbara, for instance, is one of the few universities with its own beach. 🏖️
READ MORE: These Are the 25 Best Beach Colleges in the US
East Coast colleges are known for subjects like business and performing arts, whereas West Coast colleges are famous for disciplines such as biology and social sciences. So the "right fit" also depends on what you want to study and picking the schools that offer the best programs in the field.
Myth 9: It's Necessary to Be Fluent in English to Study in the US 🇬🇧
Fact: while you do not need native-level English skills to survive in US academia, you do often need to pass an English language proficiency test to demonstrate that you can understand the lectures, participate in discussions, and complete your assignments.
Most US universities accept at least one of the following English language tests:
IELTS Academic
TOEFL® iBT
PTE Academic
C1 Advanced (formerly known as CAE)
B2 First (formerly known as FCE)
It's also common for US colleges to offer ESL (English as a Second Language) courses for students whose native tongue isn't English. International students can take advantage of these courses to ramp up their English skills prior to and/or alongside other coursework.
Studying abroad offers unique opportunities, so if you're an international student looking to pursue your academic interests in the US, don't let language be a barrier. 
Myth 10: Student Loan Repayment Is an Impossible Task 🙅‍♂️
Fact: it may sound impossible to pay off your student loans while you're still studying, but creating a repayment plan in college can help you get out of debt faster. 
Consider starting early. You can get a part-time job in college and use the money to get a head start on paying your installments. Stick to a budget or use a student budget calculator to help track your spending habits and avoid going over your budget. ✔️
Once you have a job after graduation, pay more than the minimum amount on your loan repayment if you can afford it. Larger repayments can reduce your interest rate as well as your total cost of the loan over time. 
In fact, 21 percent of American students pay off their student loan debt within the first five years after college — you can too!
Myth 11: International Students Don't Get Jobs After Graduation 🎓
Fact: Job hunting is always hard, but if you are an international student, the process can be harder… but not impossible!  
Don't wait until graduation to begin your job search — we recommend you start preparing in advance. You should also apply for internships because they can help you develop skills and might even translate into a full-time job. 
The more you know about your visa options, deadlines, and costs, the more confident you will be in the job application process. Research which companies sponsor visas, what you need to do to get authorization, and how long the process takes.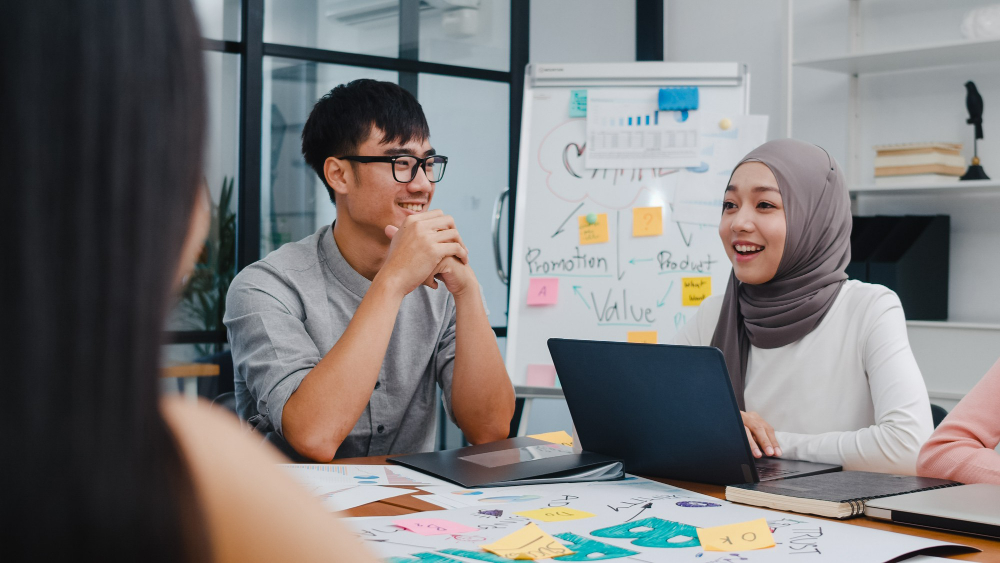 International students have 60 days after graduation to either join another program or enroll in an OPT (Optional Practical Training) to gain employment on an F-1 visa. Qualifying for the OPT can help you extend your F-1 visa for a year while you work, intern, or conduct research in your field. 
Want to stay for a more extended period? You should check if your company can sponsor an H-1B non-immigrant visa that allows you to stay in America for six years.
Myth 12: College Students Survive on Pizza and Ramen 🍕
Fact: Froot Loops for breakfast? A whole pizza at 1 AM? Ramen for dinner? You're in for a rude awakening if you think that's how American students survive college life. 😏
Yes, Americans do love these cheap foods, but there are tons of affordable and nutritious alternatives for everyone, including college students.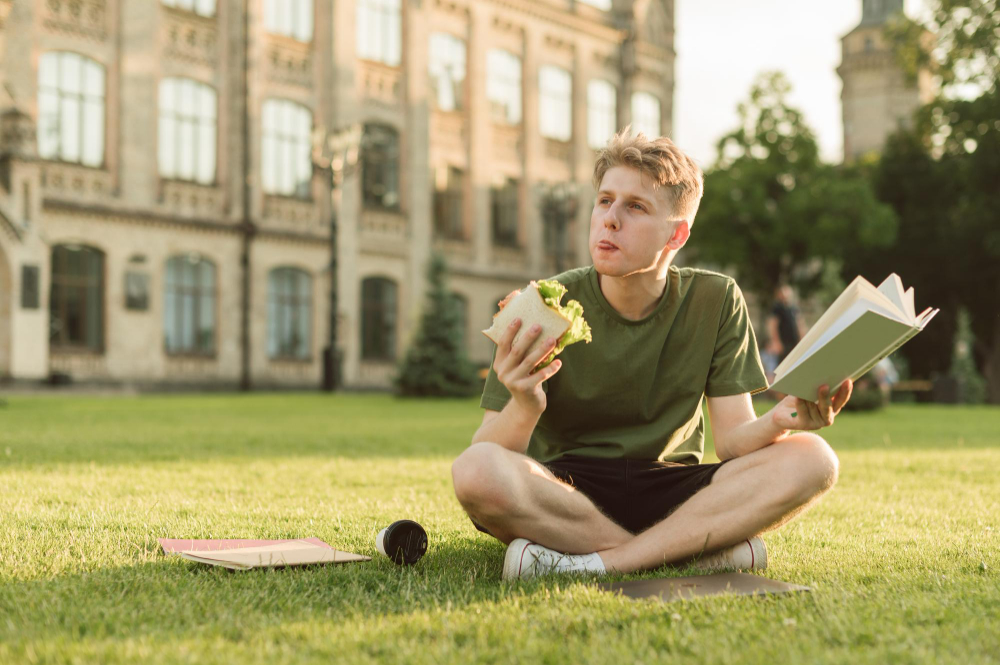 Take advantage of the school pantry or late-night food delivery services to order anything — Mexican, Chinese, or the classic cheeseburger with fries. 🍔
Looking for comfort food after a long day? There are plenty of healthy recipes you can whip up right in your dorm room. It's a great way to cut down on costs and stay fit during your college experience. 
Whatever your food preference, there are so many food options not only within the campus but all over your college town. We guarantee you won't be eating pizza or ramen three times a day (unless you want to, of course — but we don't recommend it 😉). 
---
There are some crazy myths about college out there, but don't let them hold you back from pursuing your academic dreams in the United States.
With the top myths busted, it's time to pack your bags and head to college! 🧳