Okay, high school's almost over and most of your classmates are ready for a taste of what college has to offer. But in the middle of all the excitement, you stop and think: "what if I don't want to go to college?" 🤨
Well, you're in luck! There are many alternative paths to success for students who are itching for something else beyond the traditional college route. 🥳
Want proof? Here are some of the best quotes showing that college isn't for everyone, from entrepreneurs, actors, authors, and more. 💯
READ MORE: 11 Ridiculously Rich People Without A College Degree
1. Michael Dell, Dell Technologies Founder 💻
"I'd started a business. It was growing exponentially, and at the time, it felt to me like college was a distraction. Real life, I thought, was out there.
One point of clarification: when a college freshman says he's dropping out because he's selling something out of his dorm room … it's probably not 10MB hard drives.
But that is what I was selling, and it put me on a path that's been more interesting, more challenging, more fulfilling and more fun than I could have ever imagined."
2. Steve Jobs, Apple Co-founder📱
"Your time is limited, so don't waste it living someone else's life. Don't be trapped by dogma — which is living with the results of other people's thinking.
Don't let the noise of other's opinions drown out your own inner voice. And most important, have the courage to follow your heart and intuition. They somehow already know what you truly want to become. Everything else is secondary."
3. Ashton Kutcher, That '70s Show Actor and A-Grade Investments Co-founder🕴🏻
"Being an actor is not something I need a degree for. Being a venture capitalist is not something I need a degree for. Being a marketing expert is not something that I need to have a degree for. I got lucky as an actor and made enough money to be able to make mistakes and learn on the job.
I think there are certain fields that, for sure, you've gotta have a full-fledged education [but] I don't think that college is for everyone. I think that we've been fed a bag of goods that says college is for everyone. I think for a lot of people, vocational education will probably lead them to better results."
READ MORE: College vs Trade School: Which Choice Is Right for You?
4. Elon Musk, SpaceX, Tesla, and Twitter CEO 🚀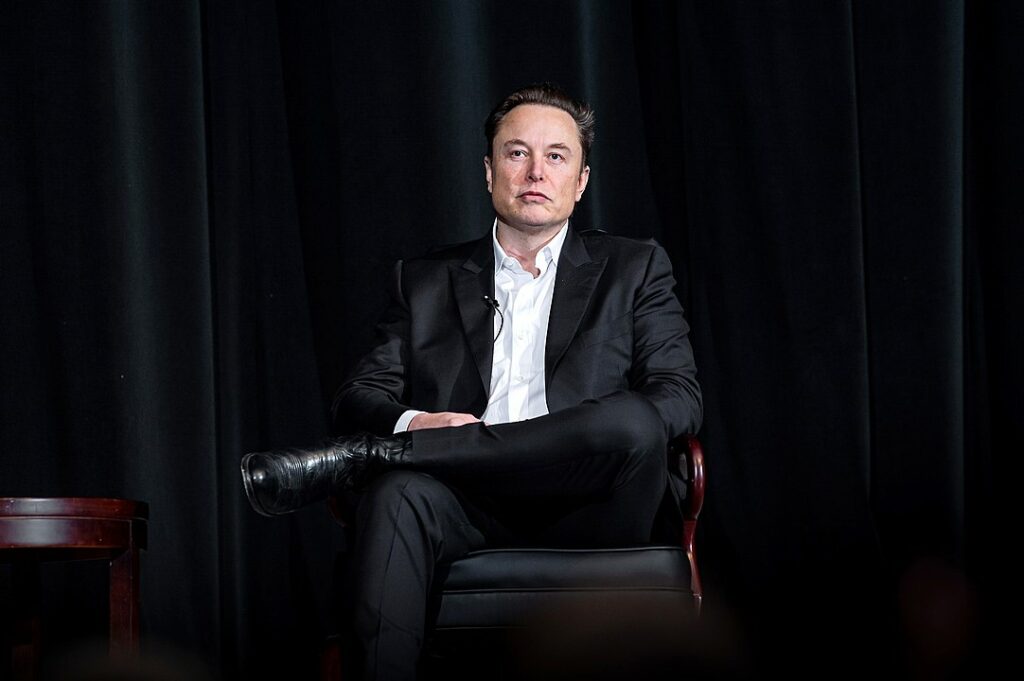 "There's no need even to have a college degree at all, or even high school. If somebody graduated from a great university, that may be an indication that they will be capable of great things, but it's not necessarily the case … If there's a track record of exceptional achievement, then it's likely that that will continue into the future."
5. Richard Branson, Virgin Group Founder ✈️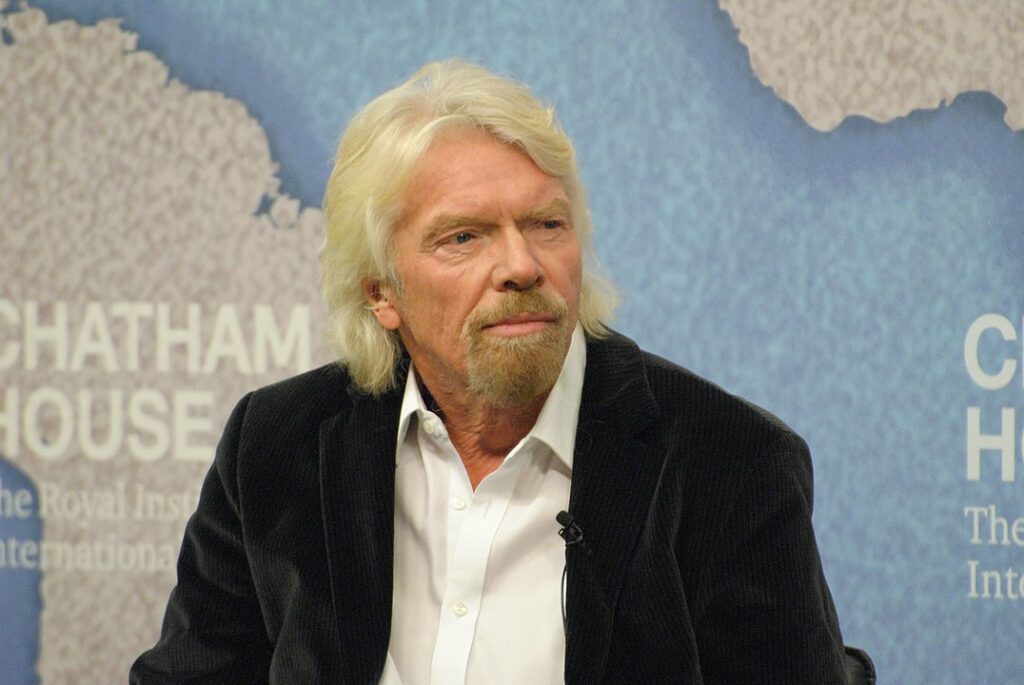 "Universities are fantastic places to gain knowledge on a subject, develop a personal network, explore your character and learn new techniques to approach problems.
I do, however, believe that there is a strong argument for students who have an idea that they are passionate about to just try and turn it into reality. I fell into this category and I don't regret not going to university."
6. Gary Vaynerchuk, VaynerX Chairman, VaynerMedia CEO, and VeeFriends CEO 🗣️
"There are many new ways to get the information you might need to know about business at a fraction of the cost. The information is out there and likely free.
The problem is getting society to accept and validate that truth. This might be a reason why it could be valuable to get a degree – it could be useful in getting a job somewhere. Especially at more old-school companies and institutions. But when you're an entrepreneur, the market doesn't care where you got your degree from.
(And even if you're going for a job, there are many companies that don't care if you have a degree. Google doesn't require a degree. Apple doesn't require a degree. VaynerMedia doesn't require a degree)."
7. Grant Cardone, Cardone Capital Founder 💰
"We have more college debt in America than we have credit card debt combined. It is a crazy program . . . There's no reason you need to be there for five years. You could do that curriculum in two-and-a-half years. Time is money,"
READ MORE: 11 Things to Know About Student Loans Before Going Into Debt
8. Markus Hetzenegger, NYBA Media GmbH Founder and CEO 🏢
"Back when I was considering whether to go to college, I asked myself where I wanted to be one day and how I could get there the quickest.
If I'd wanted a leadership position in a large company, I would have made a different decision. But my goal was to be my own boss and work hard on my own projects, not someone else's.
I don't disagree with studying in principle, but if you know in your heart that you don't want to work for any company but your own, you can make better use of your time.
While others spent years studying and commuting back and forth between exams and parties, I built a seven-figure company in the same amount of time. I'm not saying it was easy, but it was the only path I could see for myself — and I would choose it again today."
9. Tom Ferry, Ferry International Founder and New York Times Bestselling Author 🏗
"I just have the opinion that maybe today, it's not 'Should you go to college or not,' I think it's like, you shouldn't be allowed to go to college unless you know what it is you want to do, right?
And if you want to go become like a … dentist, a doctor, a lawyer, let's call it a trade school. Like, go in and learn your trade. Get very specific about the thing that you want to do professionally.
And if you're not clear on that, I think you need to take a gap year, I think you need to go to community college, I think that you need to like, explore and lean into things that you want and not gouge yourself with how many, you know, potentially tens of, if not a hundred plus thousand dollars in debt."
READ MORE: 14 Trade School Subjects That'll Get You a High-Paying Career
10. David Neeleman, Morris Air, WestJet, JetBlue Airways, Azul Brazilian Airlines, and Breeze Airways Founder 🛬
"I felt like I should be out doing things, moving things along, but here I was, stuck studying statistics, which I knew had no application to my life. I knew I had to have an education, but at the first opportunity to start a business, I just blew out of college."
11. Matt Schuldt, Yunicorn Co-founder 🦄
"By helping those who had the success I dreamt about, I gained experiences that many people never have in a lifetime.
While the real world is different than most universities predict, I also wouldn't say that universities are not creating impact. I don't regret my decision, but there are two ways to go, and everyone needs to decide what's best for them."
12. Larry Ellison, Oracle Co-founder and CEO 🧑🏼‍💻
"Don't be afraid to experiment and try lots of different things. And don't let the experts discourage you when you challenge the status quo."
Are There Practical Alternatives to College?
Now that you've read the best quotes about not going to college (or at least reconsider if it's aligned with your career goals), check out these practical alternatives to help you decide. 👇
1. Enroll in Trade School
Attending a trade school might be a good match for you if you excel at a particular hands-on skill or a technology-based field.
The perks are having your college debt significantly reduce and entering the workforce early (once you earn a certificate in less than a year or two). 👍
This alternative is a good middle ground because you can continue working or use the initial experience and money you gained to pursue a college education (minus the worry brought by paying off the cost of attendance). 🤑
2. Go to Community College
Enrolling in community college can get you a well-rounded education in two years without the high costs.
These schools are perfect for students with packed schedules, such as those working full-time or raising a family, because of their flexible course programs. 📅
Community colleges typically offer an associate's degree, but many of them now offer bachelor's degrees or the option to upgrade by transferring credits to a four-year college or university. 🎓
READ MORE: 10 Cheapest College Majors That Won't Break the Bank
3. Take Online Courses
Many entrepreneurs say that there's an abundance of free information at our fingertips, so why not take advantage of that?
There's a plethora of online courses to build your smarts and skills. They're often self-paced and offer courses for every interest, from technical courses like data analytics and financial management to creative skills like graphic design and photography. 🤩
Check out platforms like Coursera, Udemy, and Skillshare offering classes for free (or providing scholarships for paid courses). This is a fantastic option to explore your passions and discover new ones. 😃
4. Build a Business
Most business owners will tell you that following an entrepreneurial path is not all glitz and glamour (especially when you're just starting).
But if you've got a burning desire to be a CEO, starting your own business can be an invaluable crash course in real-deal situations compared to learning about business theories from a lecture. ✅
To boost your chances of success, find a mentor to show you the ropes and get a part-time job to fund your dreams. 💪
READ MORE: 15 Best Summer Jobs for College Students (With Killer Perks!)
5. Get Busy with Online Jobs
Plenty of online jobs don't require a college degree — as long as you can deliver results, you'll fit right in. 🎉
If you're taking a gap year before college, you can even do this while you're busy traveling to cheap destinations or gaining volunteering experience.
For example, detail-oriented folks can start their digital career as virtual assistants while social media-savvy students can find gigs as social media managers or content creators. 🧑‍💻
6. Enlist in the Military
In exchange for your service, did you know that the military can give you educational assistance (e.g., Post-9/11 GI Bill) to help you pay for college later on?
There are other work options aside from being a soldier if you've passed the minimum requirements, but physically demanding work and traveling to distant (and possibly war-torn) areas are most likely on the agenda. 🪖
After you've completed your duty, you come out with enhanced discipline and other government benefits, too! ✅
---
Reading the best quotes about not going to college shouldn't be your only basis for not attending.
While college isn't a one-size-fits-all solution to success, dropping out isn't a guarantee that you'll be the next success story either. 
So, really think about your ideal career and lifestyle as you pursue higher education. You got this! 💪